Hey Tombow friends, this is Jennie! Today, I'll show you how to make an emoji robot using paper scraps!
Supplies:
Scissors
Patterned paper
Box
Ribbon
Dies or punches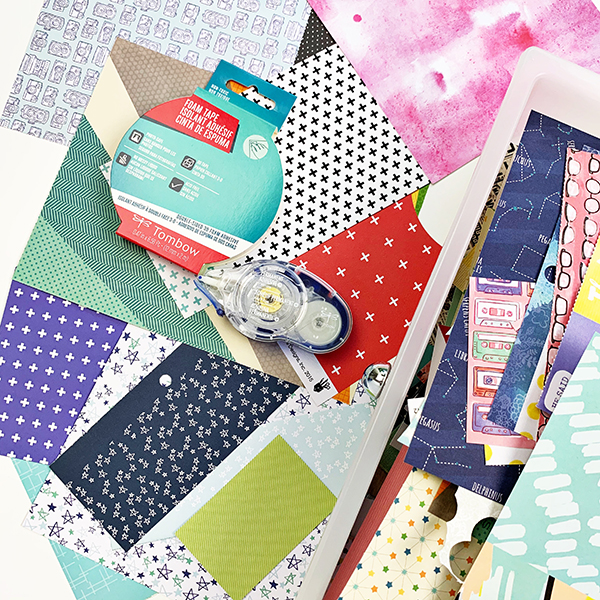 Step 1:
Make sure you have a good pair of scissors. You can also use dies or punches. You need: two square pieces for the head, four circles for the eyes, a triangle for the nose, two ears, two pieces for the mouth, a smaller circle for the antennae and a bigger circle for the base of the antennae.  Start with the head. The square of the robot's head and the robot's mouth have two layers. Use the Tombow MONO Removable Adhesive to glue the top piece while you cut the bottom layer. You could also trace a line, but using the adhesive is easier because you don't need to erase any lines.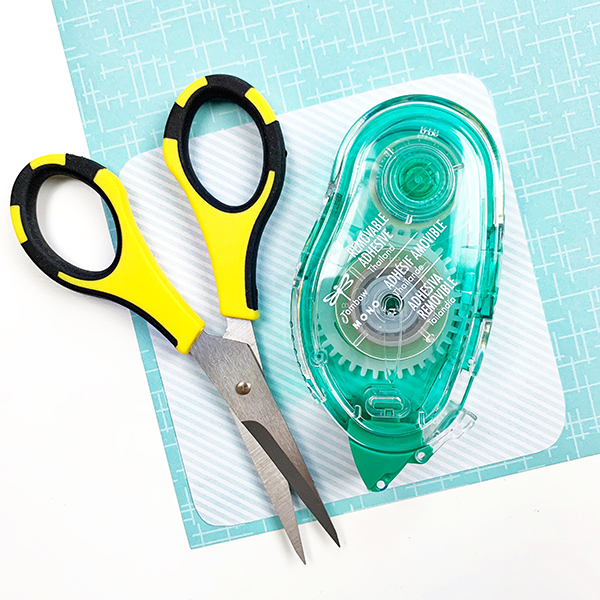 Step 2:
Once you have all your pieces, use the Tombow MONO Adhesive + Permanent for the layers that are flat and the Tombow Foam Tape for the layers with dimension.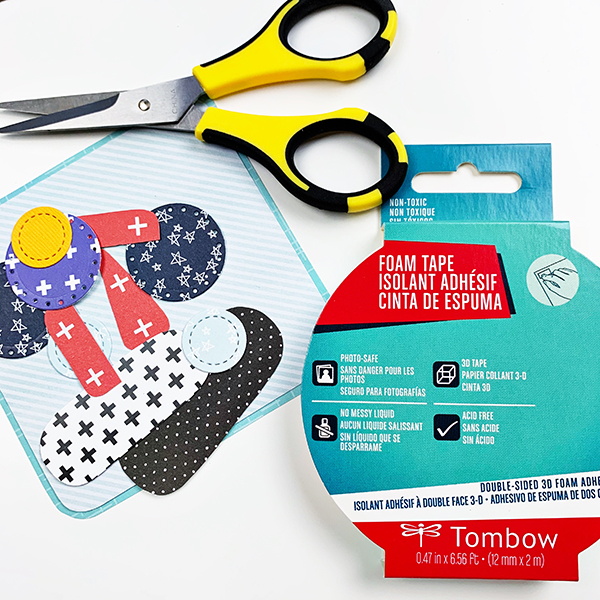 Step 3:
For the little antennae on the emoji robot, I used a piece of a toothpick. To glue it, use the Tombow MONO Multi XL Liquid Glue. Put the bottom of the toothpick between the circle and the base of the robot's head.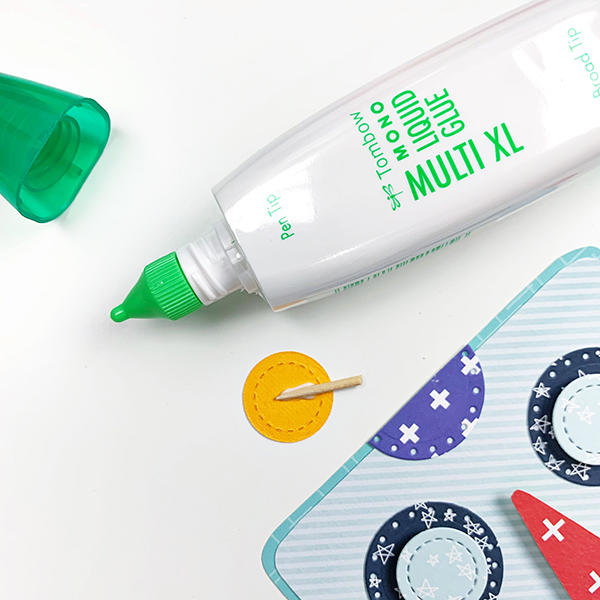 You can use the robot emoji on cards, scrapbook layouts and gift wrapping!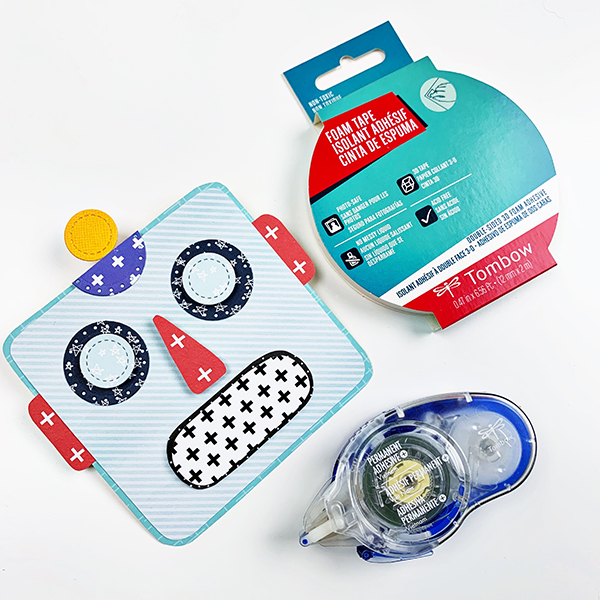 I used the robot emoji on a gift box. Decorate the other sides of the box with paper paper using the Tombow MONO Adhesive + Permanent. I got this box from Amazon, but if you own an electronic die cutting machine you can cut your own box.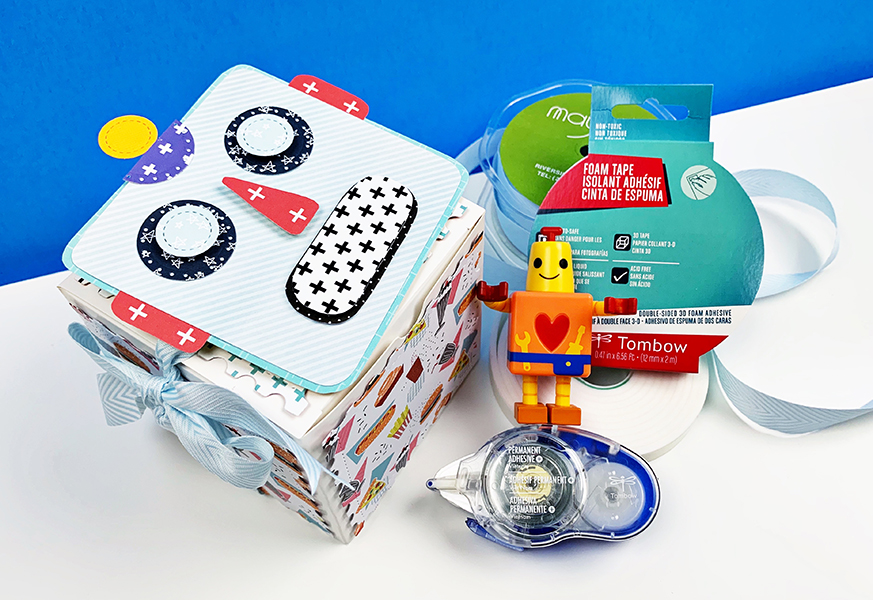 Stack three pieces of the Tombow Foam Tape at the top, but just one at the bottom. That way the head would be tilted. I left a space at the center so I could thread the ribbon.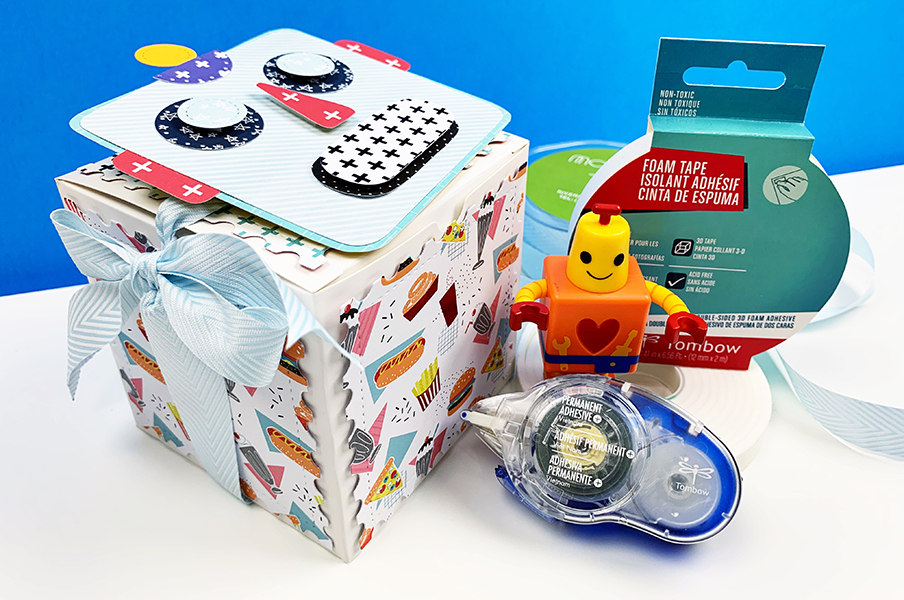 I hope you enjoyed this easy emoji inspired tutorial!