Hello Tombow fans, Serena from @SerenaBeeCreative here! This week, the Tombow Design Team is creating projects inspired by emojis. I chose my favorites: the black heart and the zombie emojis! Today, we will be creating a zombie memory dex card. Let's get started!
SUPPLIES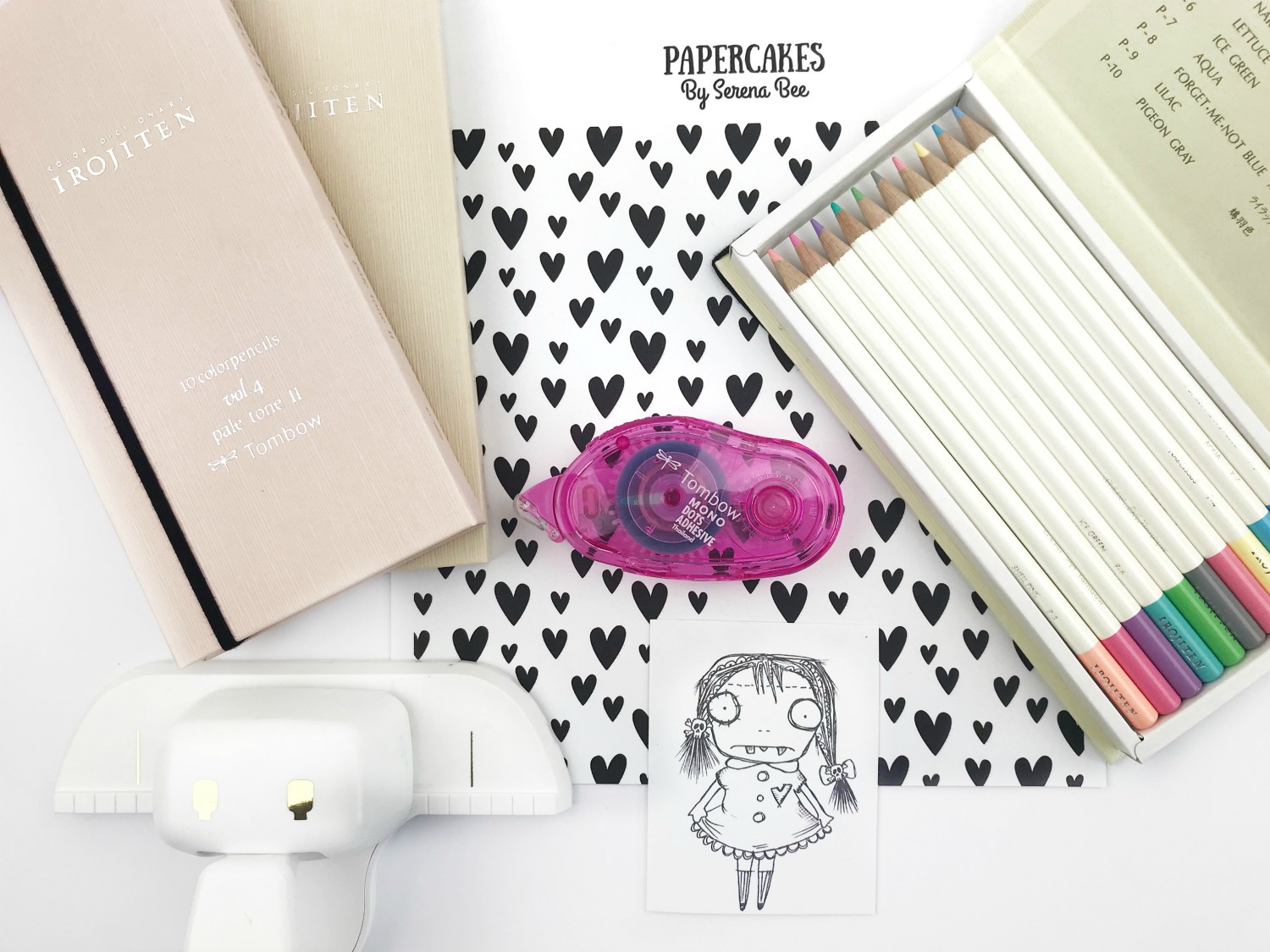 Zombie stamp
Memory dex punch or die
Circle dies
Glitter glue
Coloring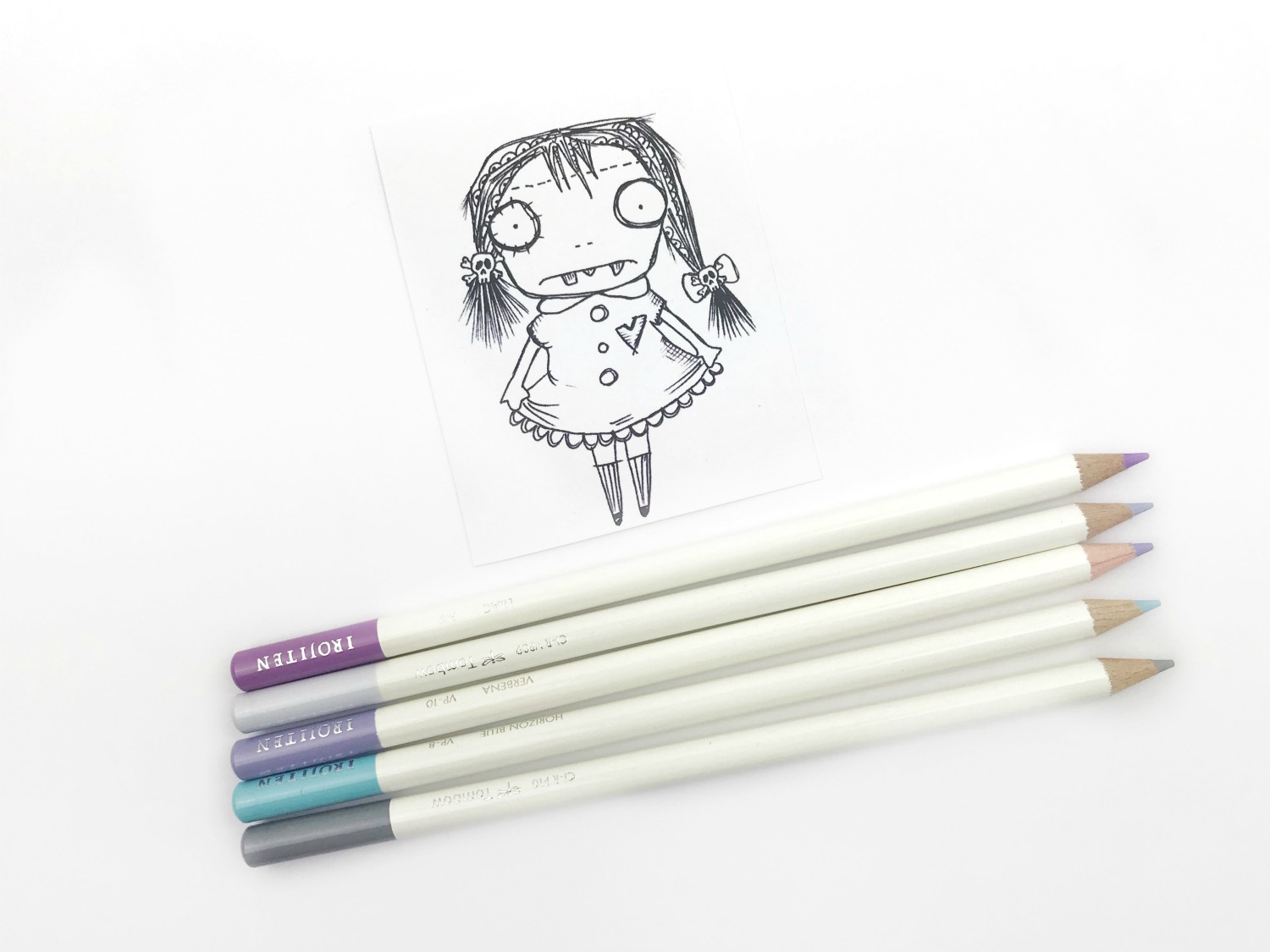 To begin, I selected this zombie digital stamp set from Vera Lane Studio. I decided to color it with the Irojiten Colored Pencils. They are perfect for layering and blending colors together.
The color combos I used are:
Skin: Verbena, Lupine, Cascade, Lilac and Horizon Blue
Hair: Orchid Pink, Cameo Pink and Lilac
Dress: Taupe, Ivory Black and Ecru for the scallops.
TIP: If you get some color over the lines, simply remove it with the MONO Zero Eraser!
I like to use a circular motion when I'm coloring and when I layer on various colors. It helps to create an effortless blend.
Here's a glimpse at how the colors I used for her skin look all blended together!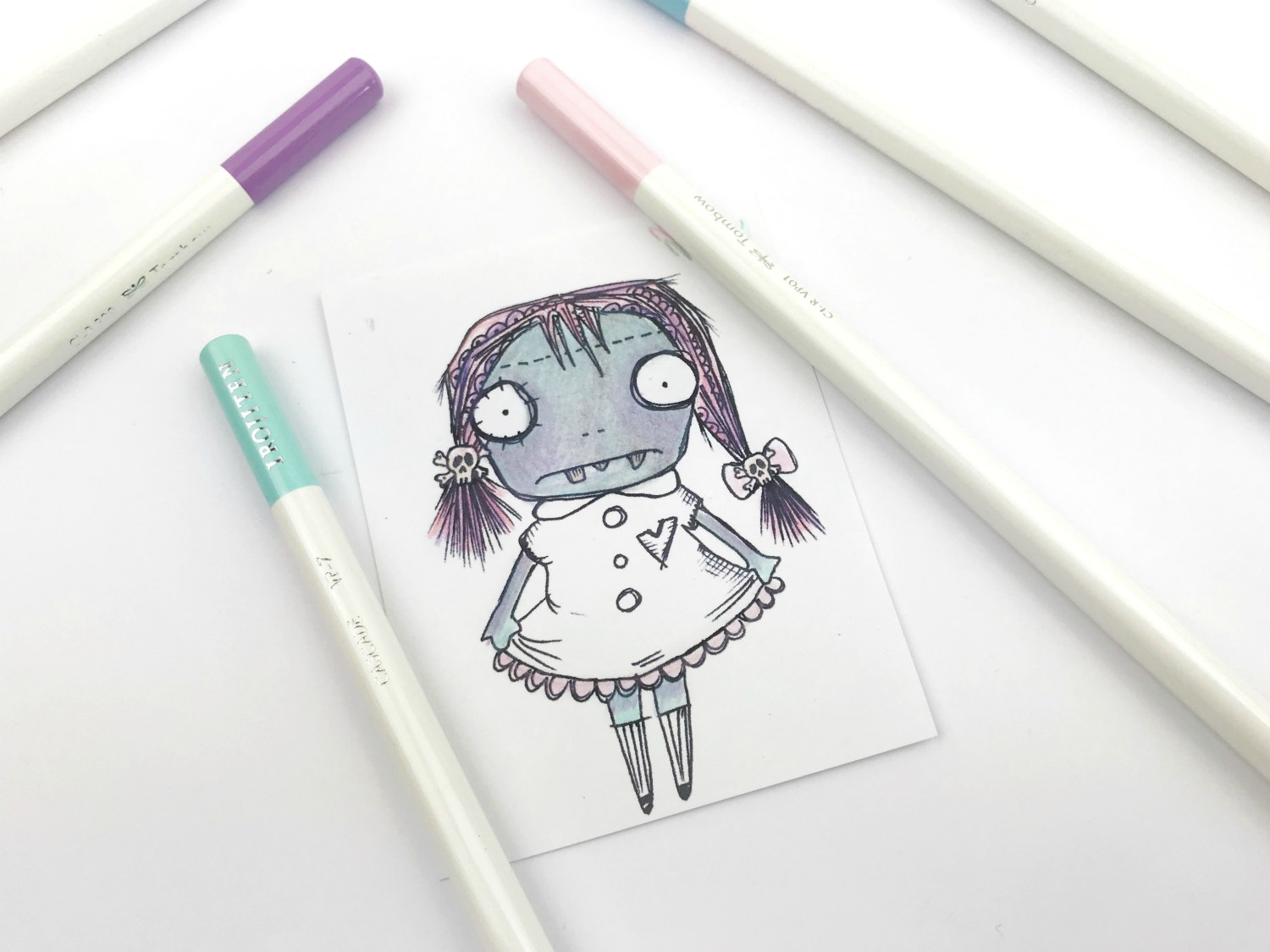 ASSEMBLING
Once you have your zombie image all colored up, the next step is fussy cutting. I love using the MONO Twin Permanent Marker to line the edges when I fussy cut. This helps clean up your edges and allows the colors to really stand out!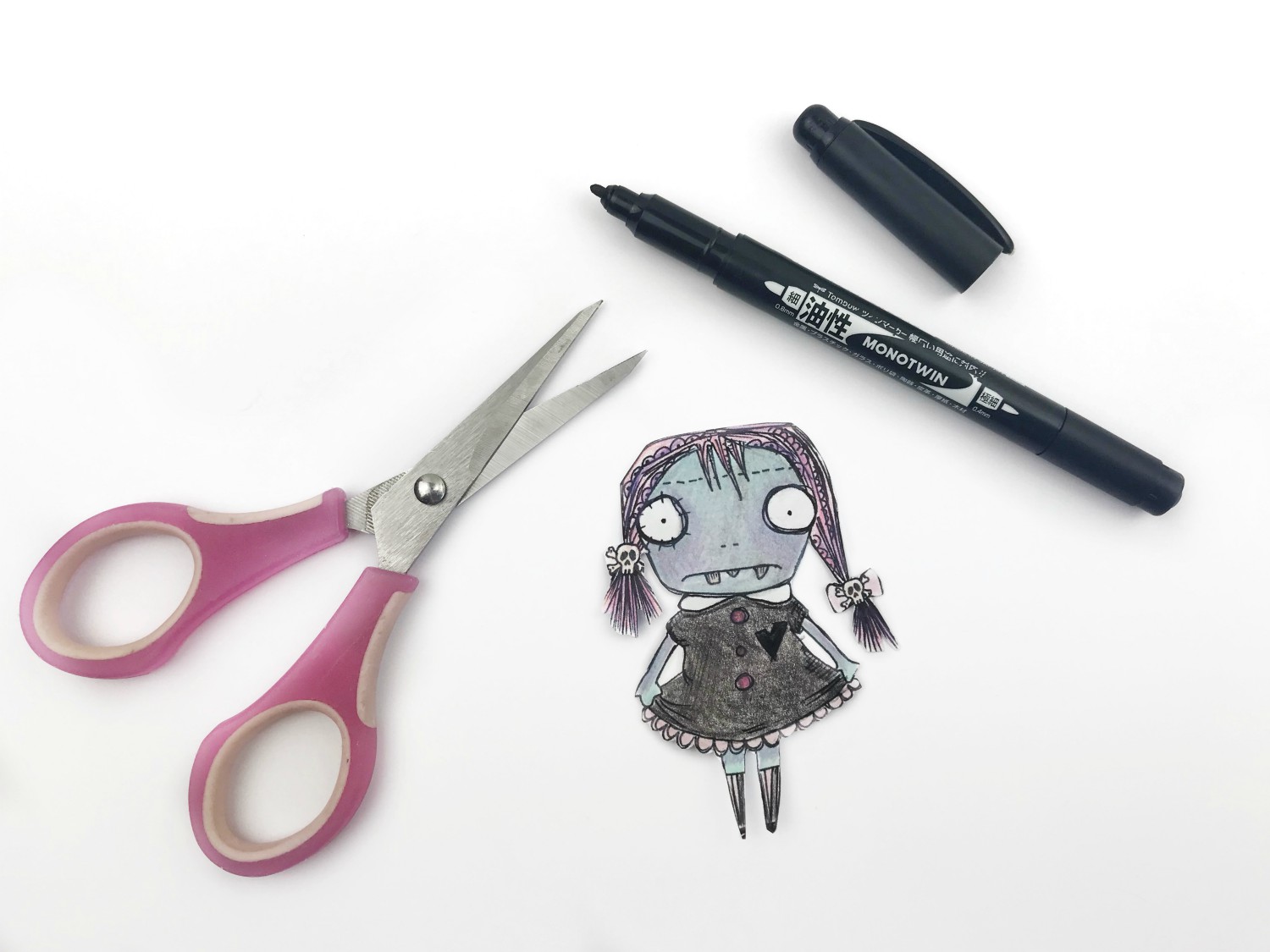 MEMORY DEX CARD
For the base of this memory dex card, I used a decorative circle die and my manual die cutting machine. I used one of my Black Hearts Pattern Papers from my shop Papercakes.
I made sure to leave the bottom edge straight on my memory dex card so I could use the memory dex punch to create the holes.
Now, it's time to put it all together using the MONO Dots Adhesive.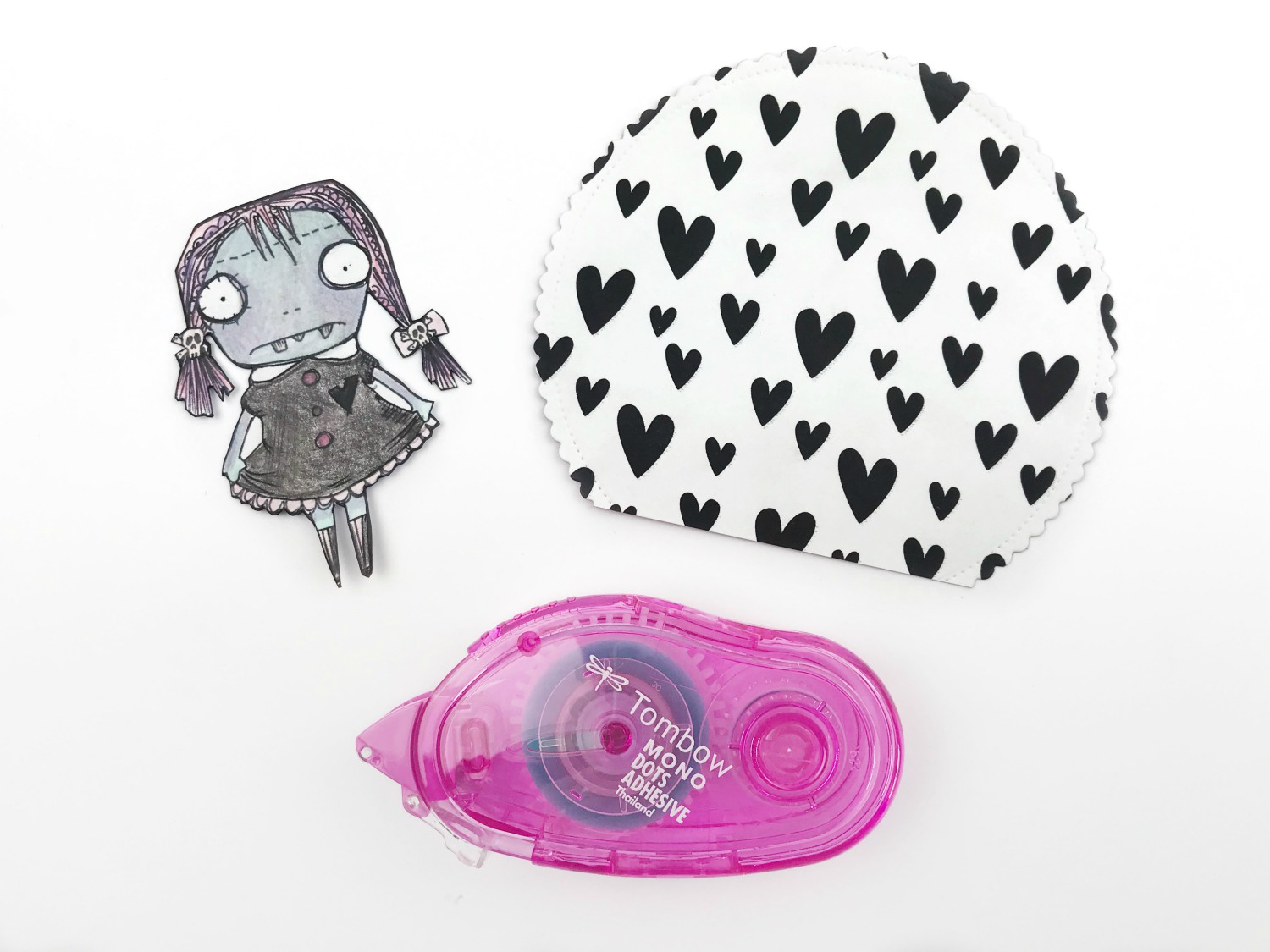 FINAL LOOK
Once I adhered the zombie to the memory dex card, I added a chipboard sticker and some iridescent gem stickers to further decorate the card.
For an extra little something, I added glitter glue in "Stardust" to really make her shine!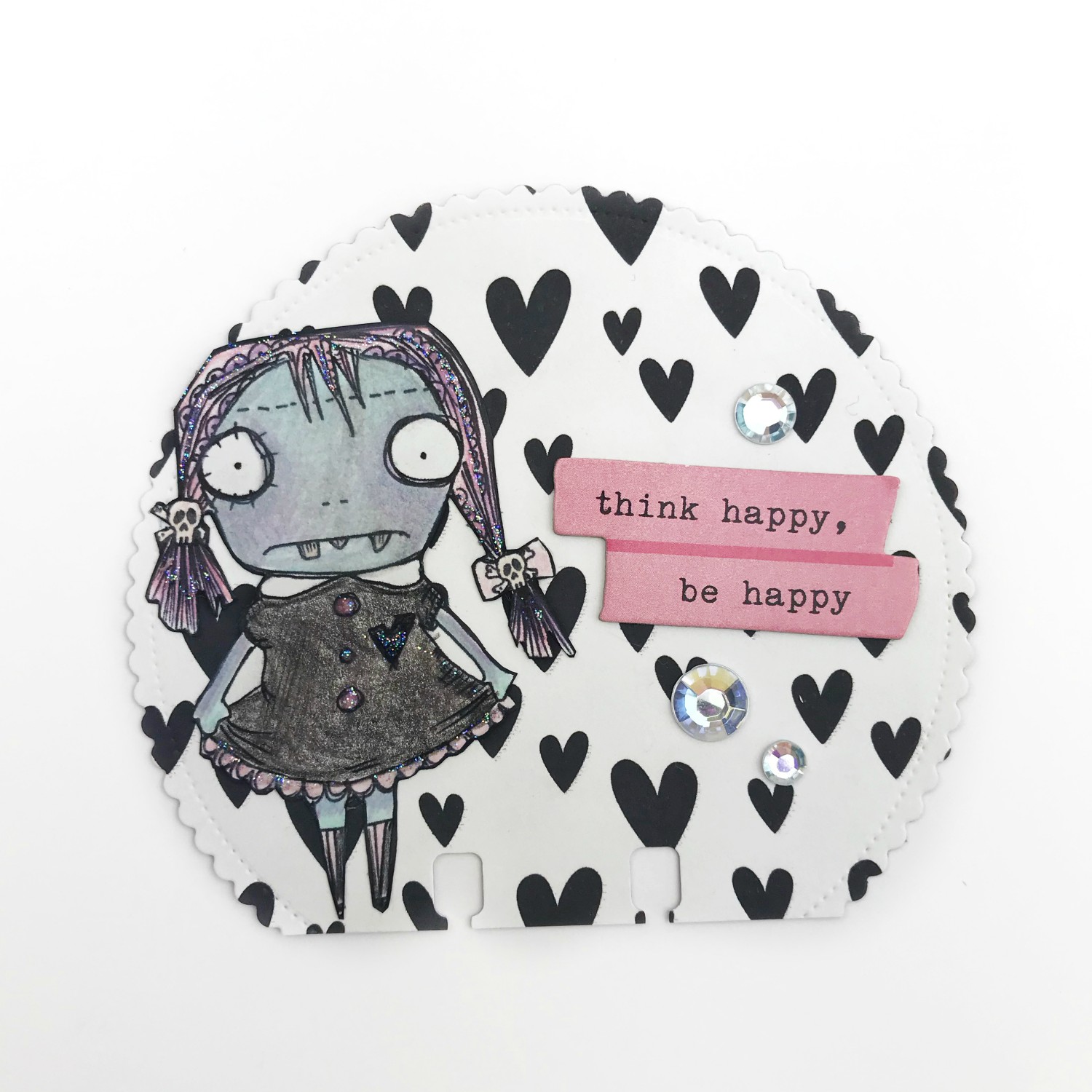 I love how this memory dex card turned out. I hope you enjoyed this tutorial! If you give this a try, make sure to tag @serenabeecreative and @tombowusa so we can see!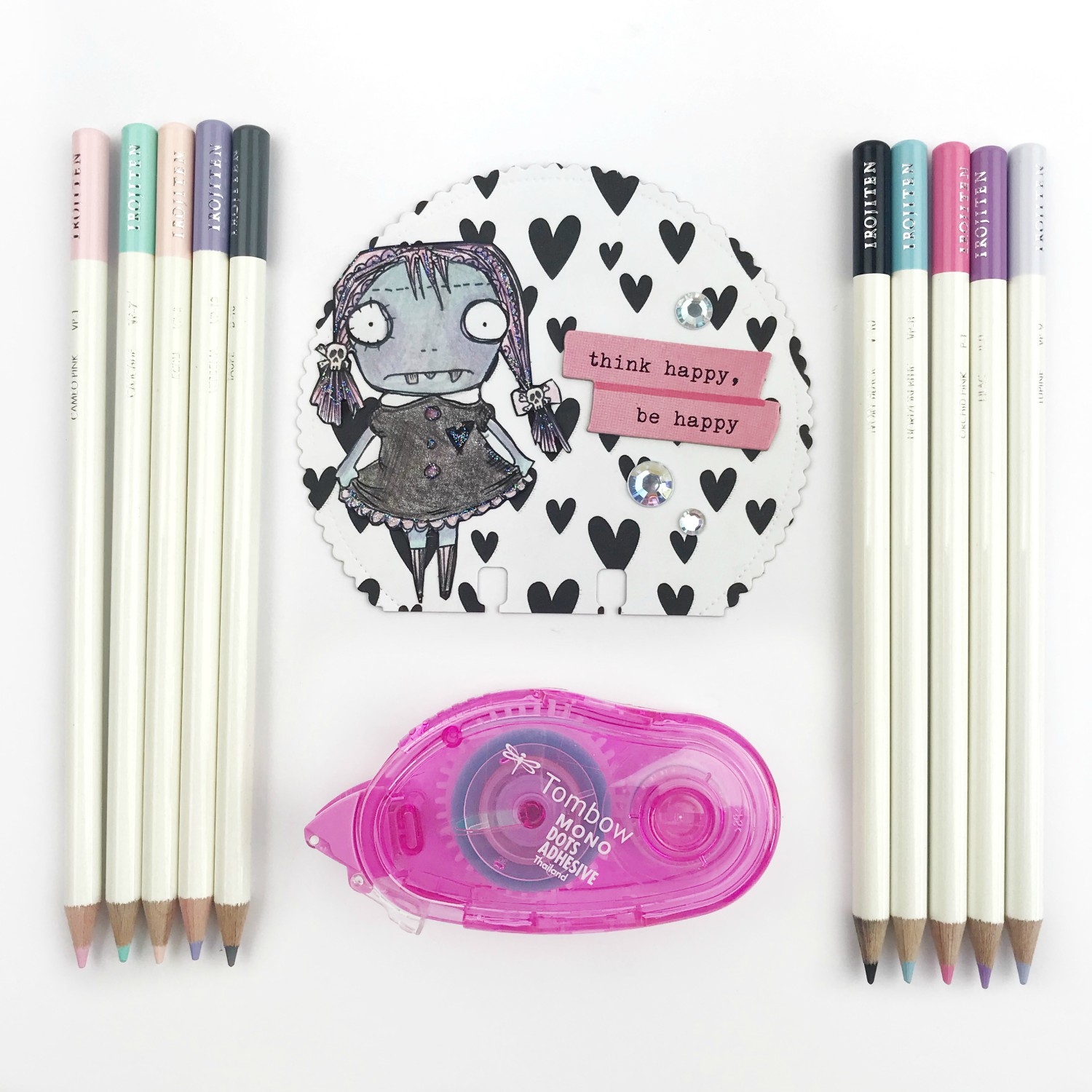 For more emoji inspiration check out the following posts:
If you'd like to see more from me, check out my Youtube channel or join my Crafty Rebelles Community!
Much love,
Serena Bee