Hello friends, it's Smitha here! Today, I am sharing a peek into my memory keeping process. Memory keeping to me is my way to play with photos, stick them down and make something pretty!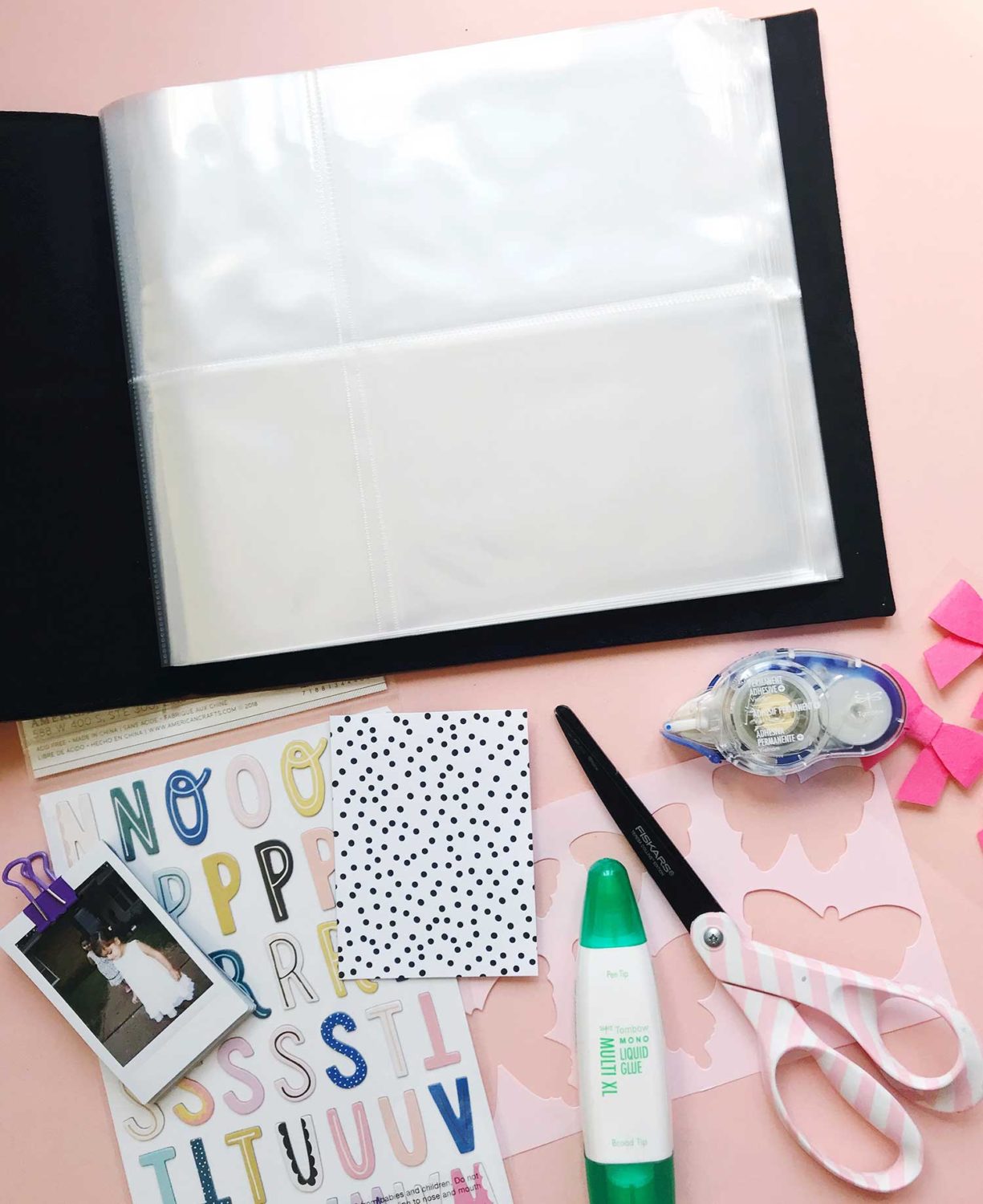 Material list:
Patterned papers and white cardstock
Photographs
Paper die-cuts
Felt embellishments
Scissors
Alphabet stickers
Photo album
Step 1:
Make your own embellishment cards! Start by trimming down patterned papers to size. My pocket scrapbook has pockets for 3×4 inches and 4×6 inches.
Adhere embellishments to the cards. Personalize them and make them uniquely yours.
I love adding paper doilies to my cards and I always use the MONO Adhesive + Permanent. It has an instant start mechanism that is perfect to hold down all corners and edges. It also creates a strong permanent bond which is great for scrapbooking!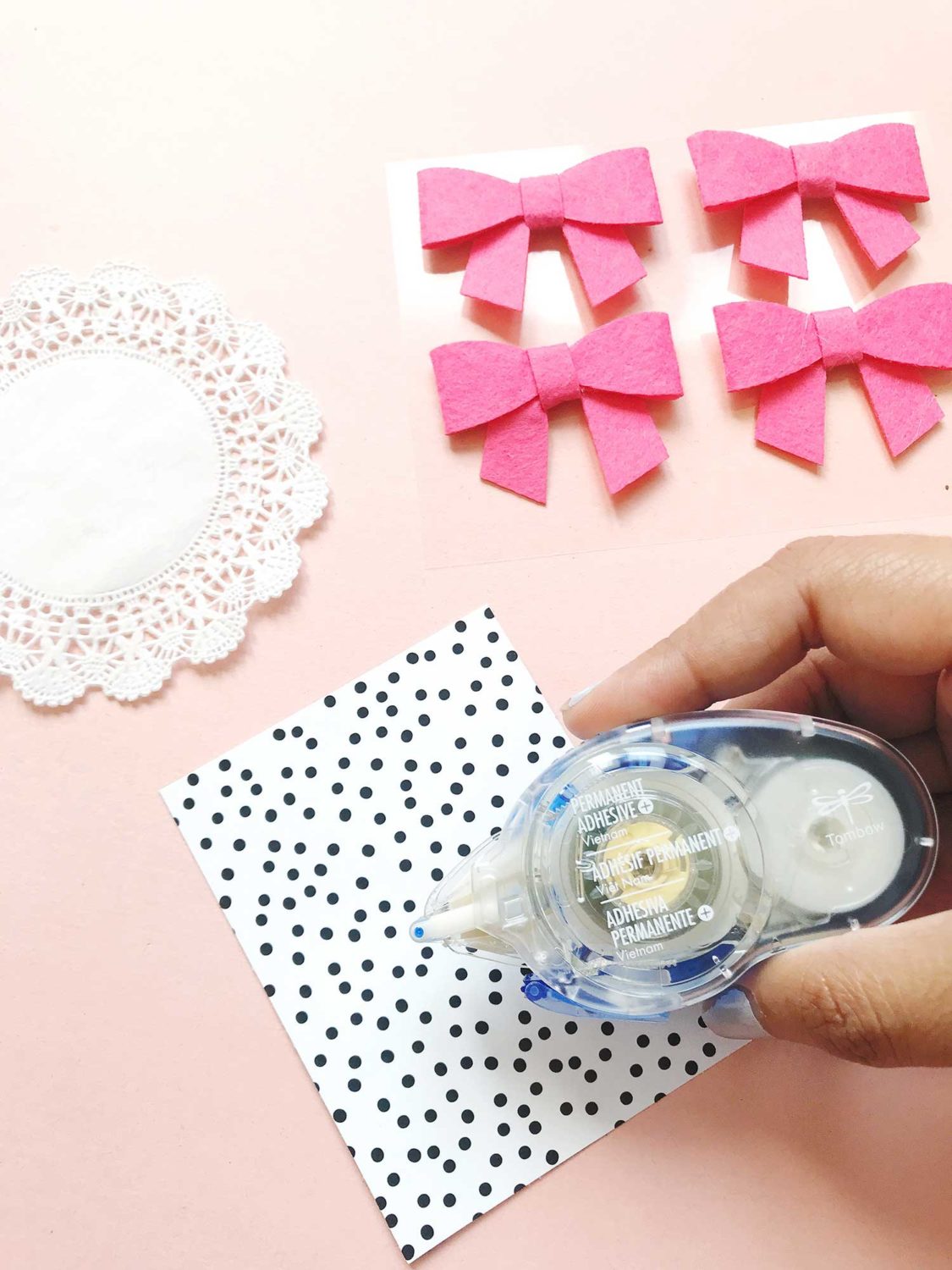 For felt embellishments, I use the MONO Multi XL Liquid Glue (even if they come with their own adhesive backing). A few drops of this and the embellishment will be held in place nicely.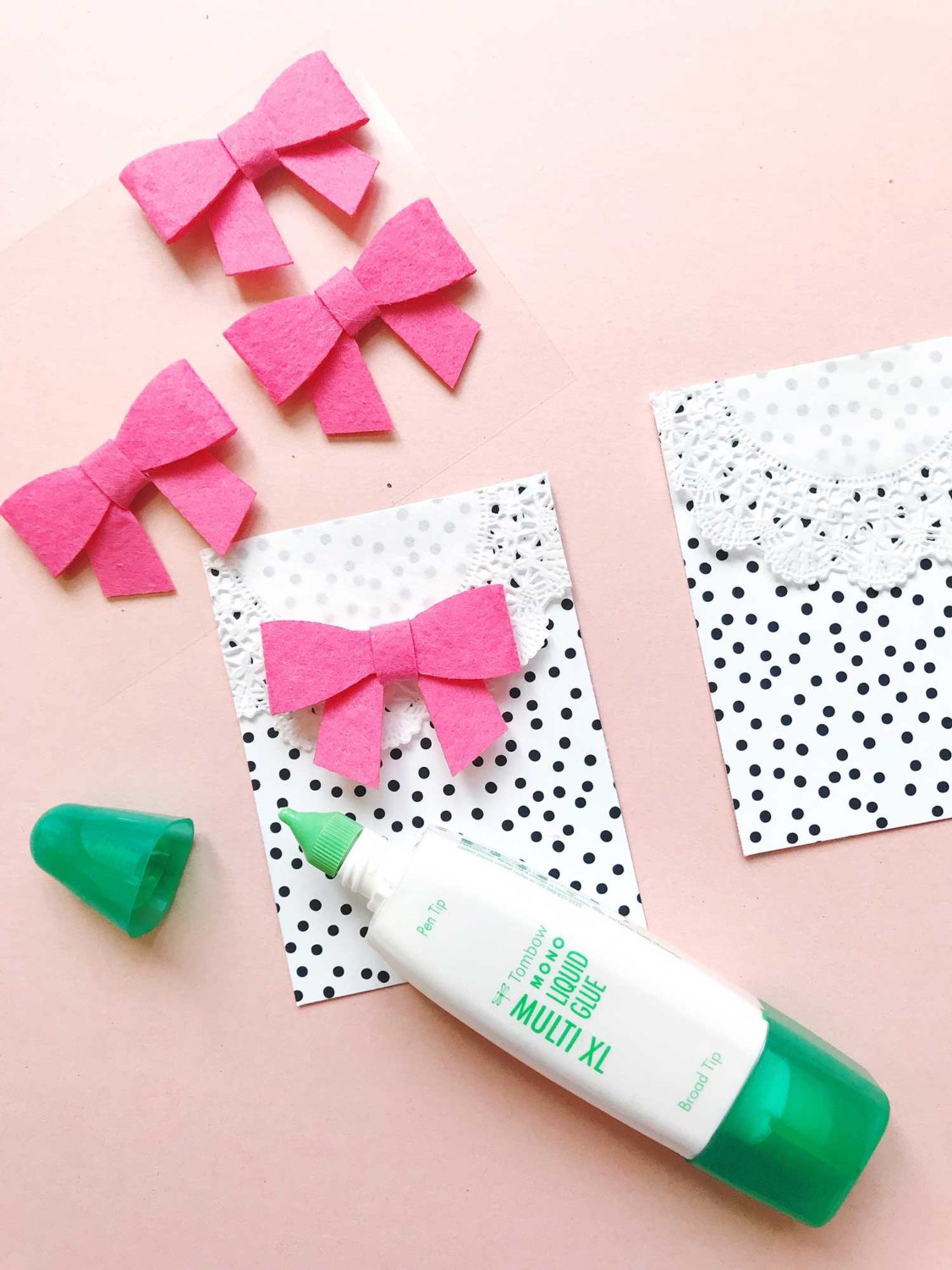 Step 2:
Add a photo or photos! I added a photo onto a piece of cardstock. I tucked some cute ephemera beneath it and a few colorful gems around to make the photo look special.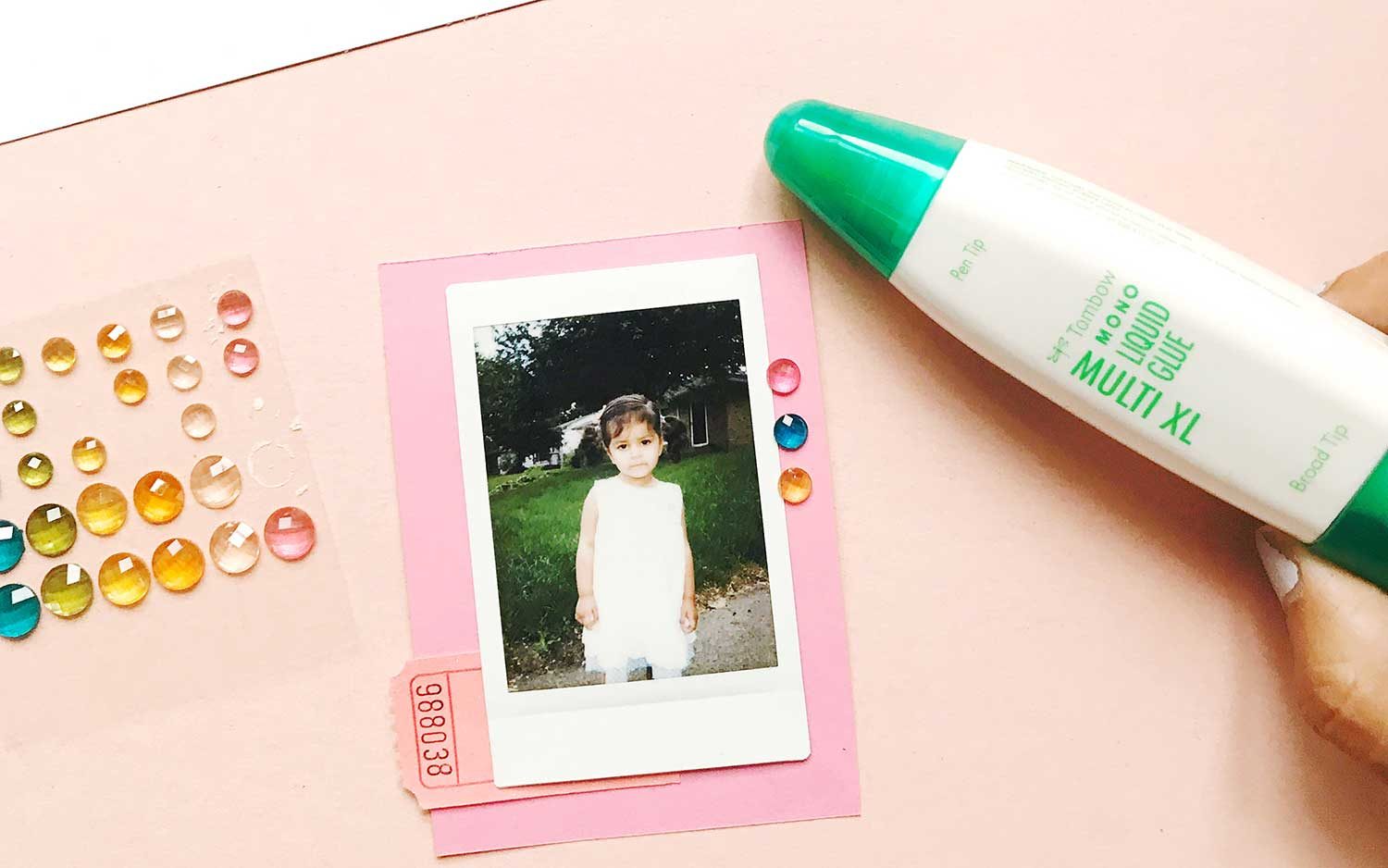 Step 3:
Add an initial monogram by adhering to an alphabet thicker. I've had many old scrapbooks of mine drop their alphabet stickers! So these days, I use the MONO Adhesive + Permanent.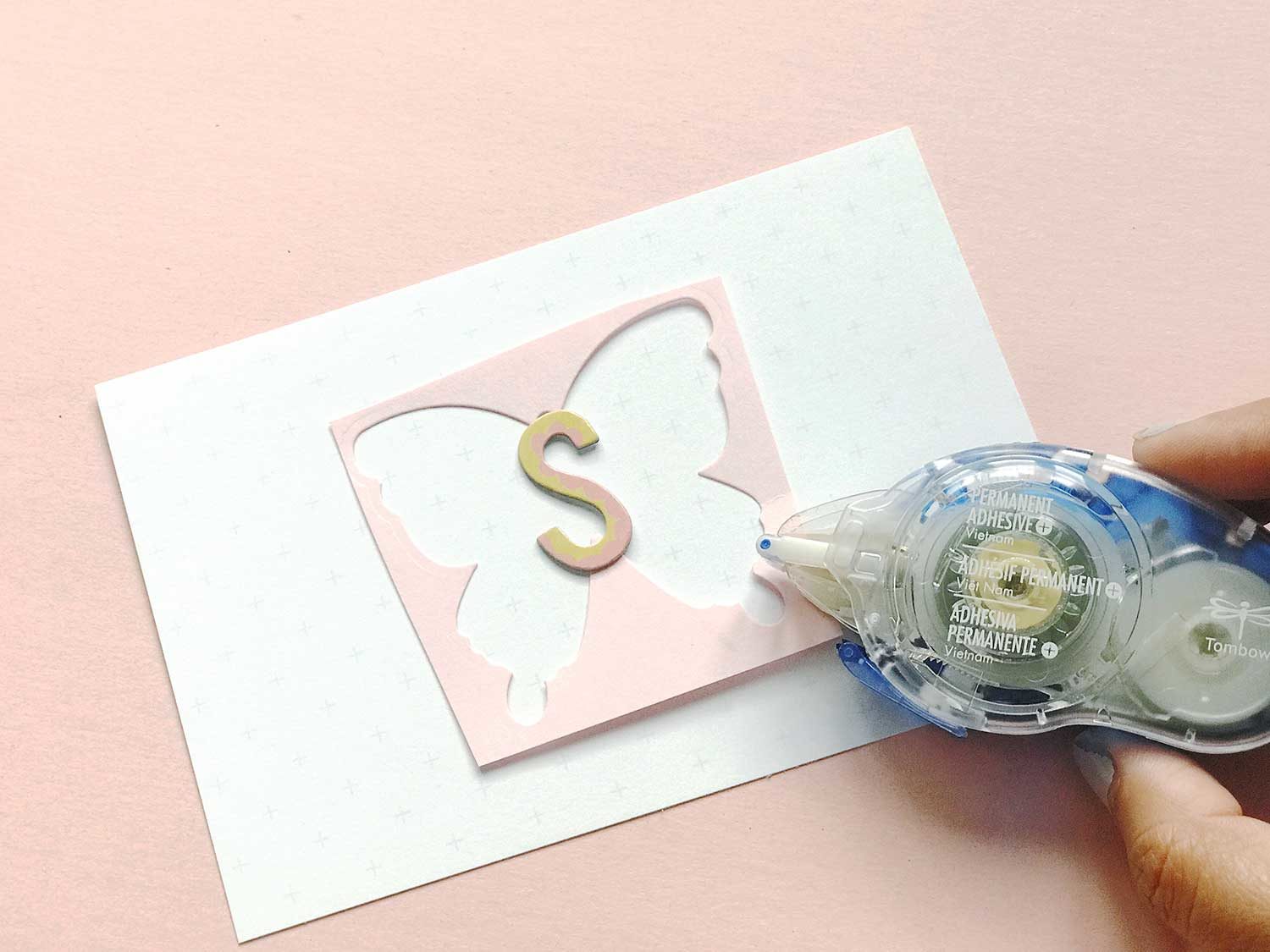 Step 4:
Finally, insert all of our handmade cards into the pockets of the scrapbook album. I also like to add a bold patterned paper as a filler card. Try to choose a patterned paper that ties in all the colors you have used on the page. This will create a beautifully cohesive page!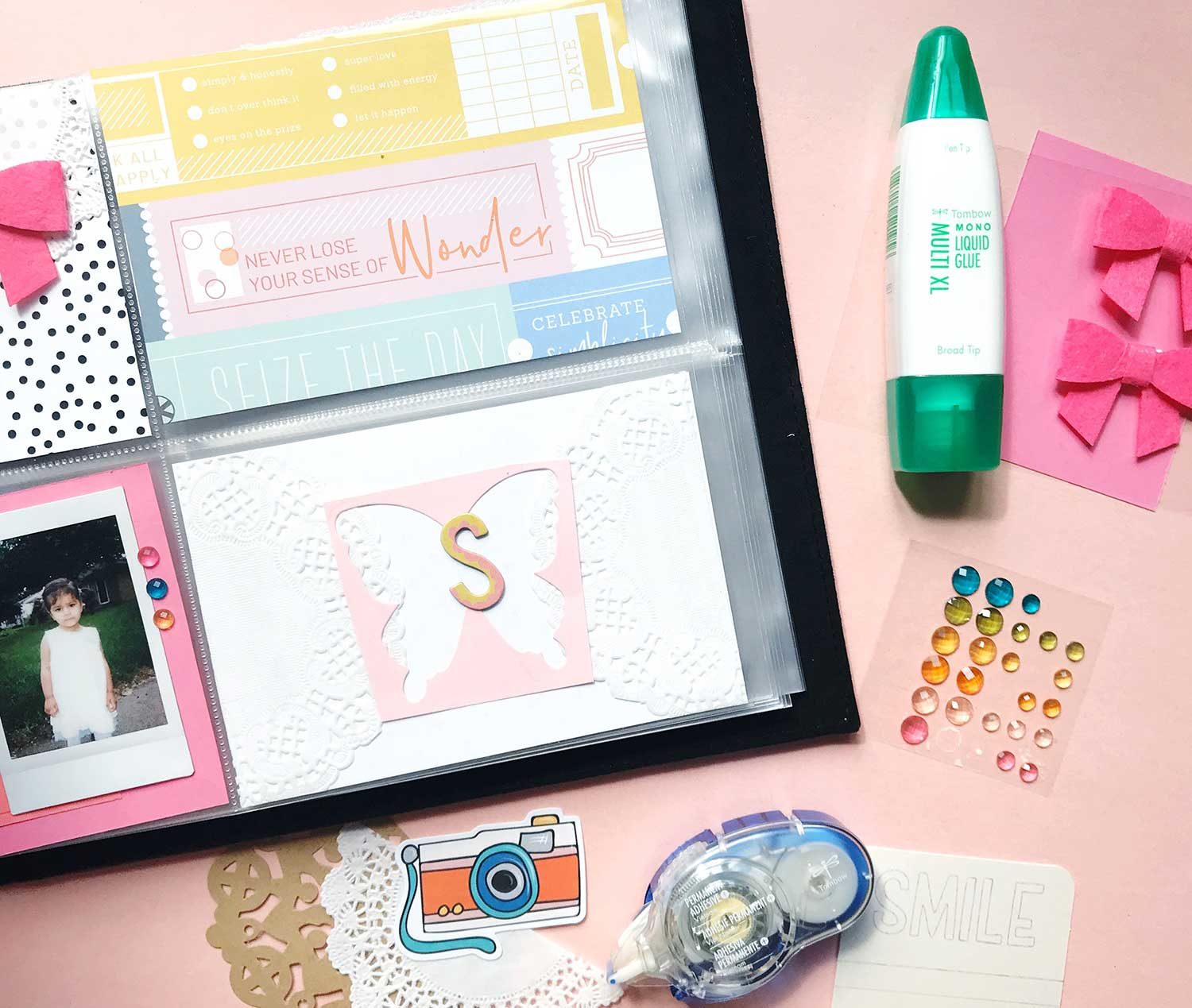 There you have it! A pretty first page of my album is done. My style for scrapbooking is simple with pops of pink. I love having white spaces and textures of white with paper doilies.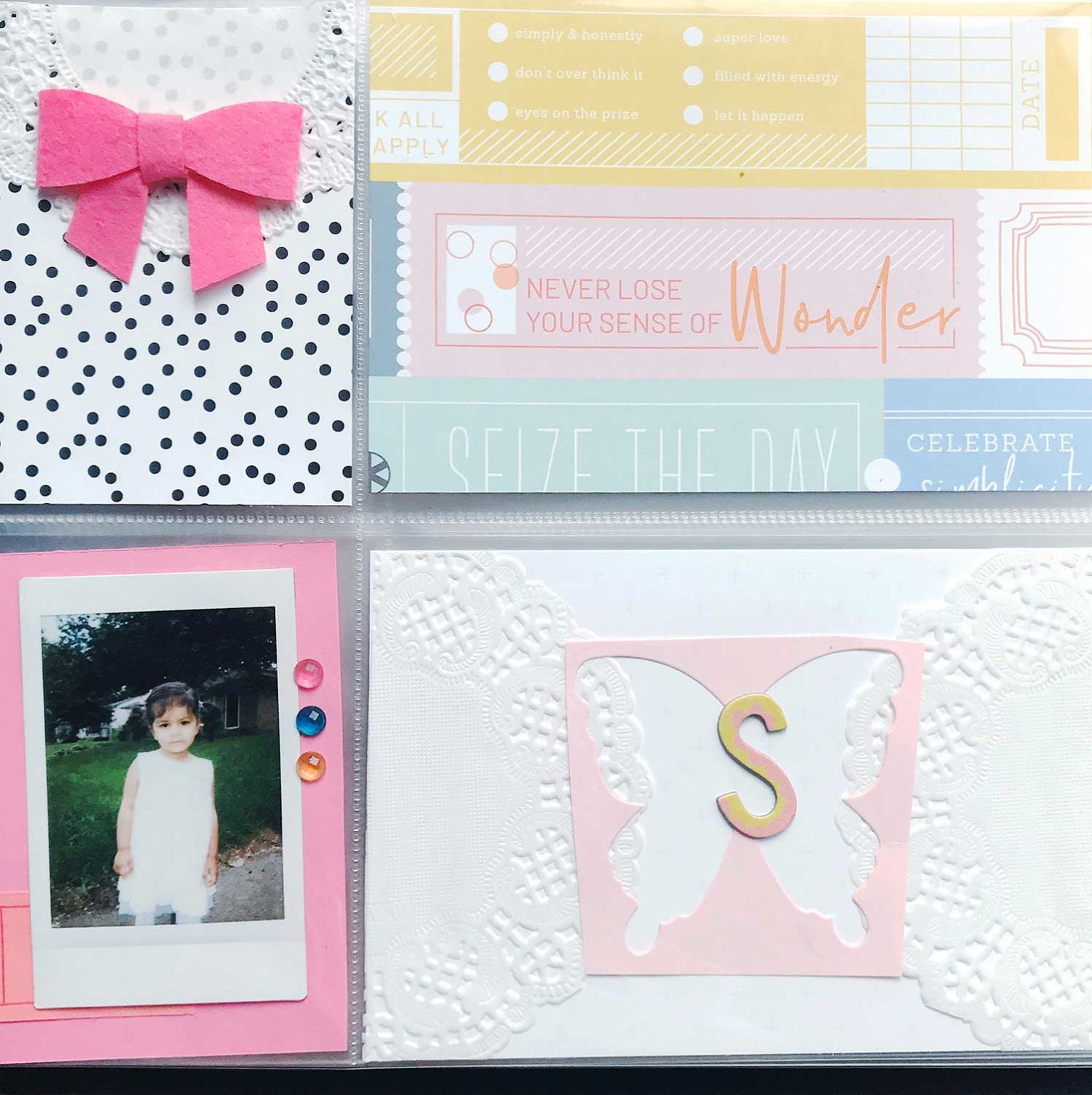 If you give these a try, share them with us using the hashtag #tombowusa or tag @tombowusa! Take care!
I hope you enjoyed this tutorial! Happy crafting!
Smitha
Find me on Instagram: @smithakatti
Find more tutorials of mine on my blog www.smilingcolors.com