Hi, Jessica from BrownPaperBunny here to show you a super easy planner layout with Dual Brush Pens. The great thing about the Tombow Dual Brush Pen 10-Packs are that the colors already go together so well that you don't have to plan a color palette. You can just grab one of the packs and get started. Here's what you'll need for this easy planner layout.
Supplies:
Tombow Dual Brush Pen 10-Pack (I've chosen Desert Flora)
Planner or notebook
Ruler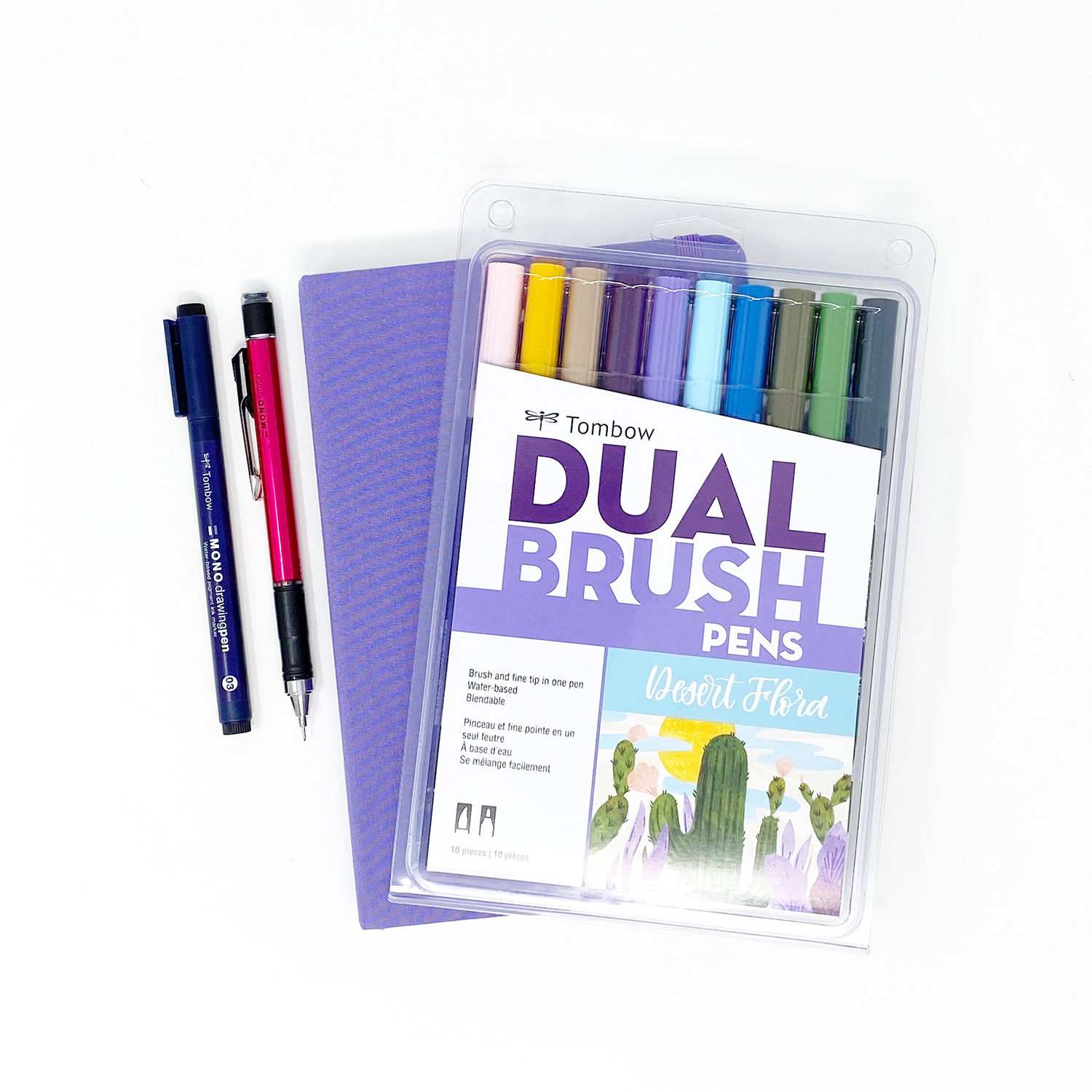 Step 1: Draw Your Outlines
Using your MONO Graph Mechanical Pencil and a ruler draw out enough rectangles for each day of the week. I like to combine Saturday and Sunday on my layouts.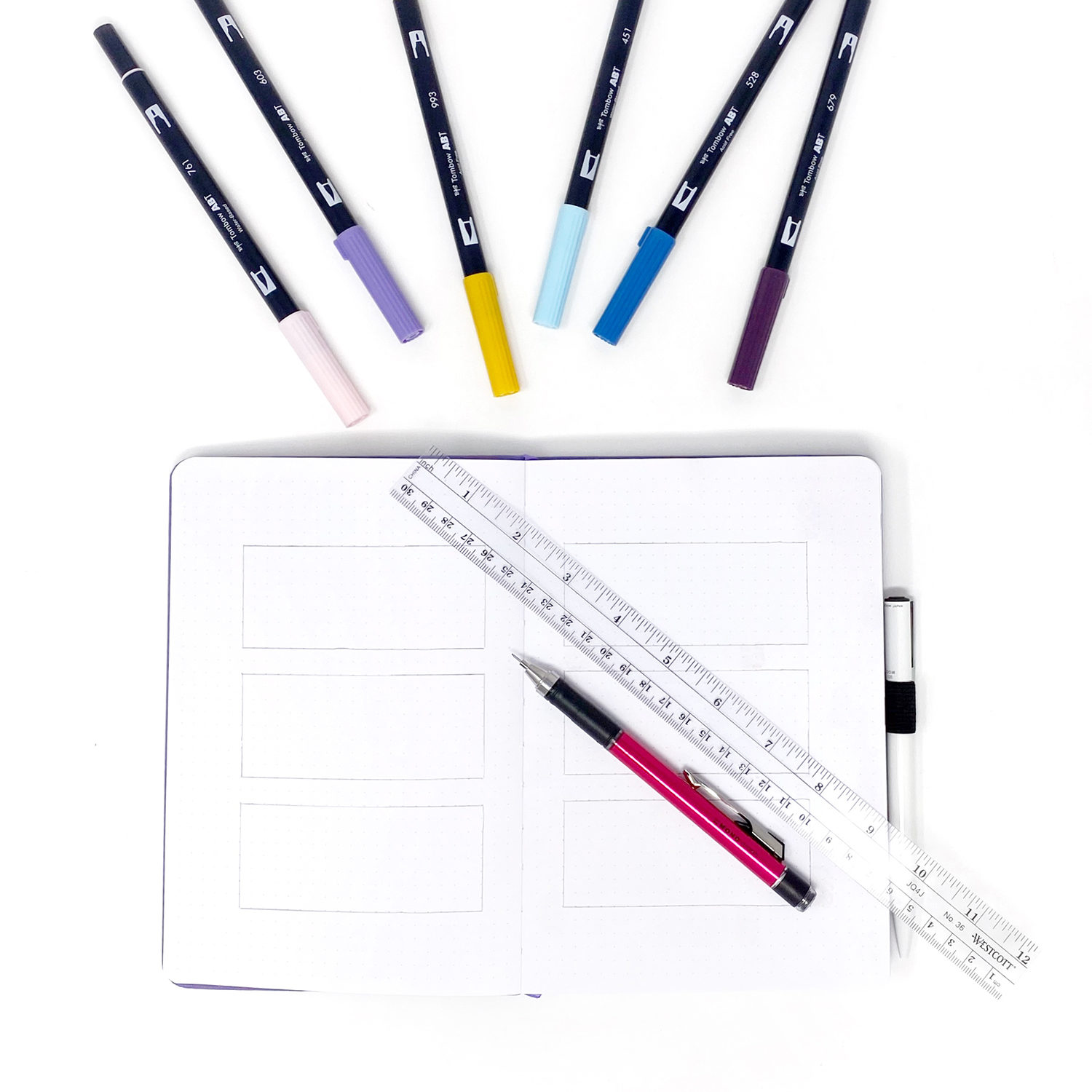 Step 2: Add Dual Brush Pen Color
Choose some or all of the Dual Brush Pens in your 10-Pack. Starting with the lightest colors, tilt the pen at an angle so you create a nice thick stroke. Add color at intervals all over the page. Be sure to go up to the pencil lines you've drawn but not cross over into the rectangles. You'll want to leave those areas blank for writing in.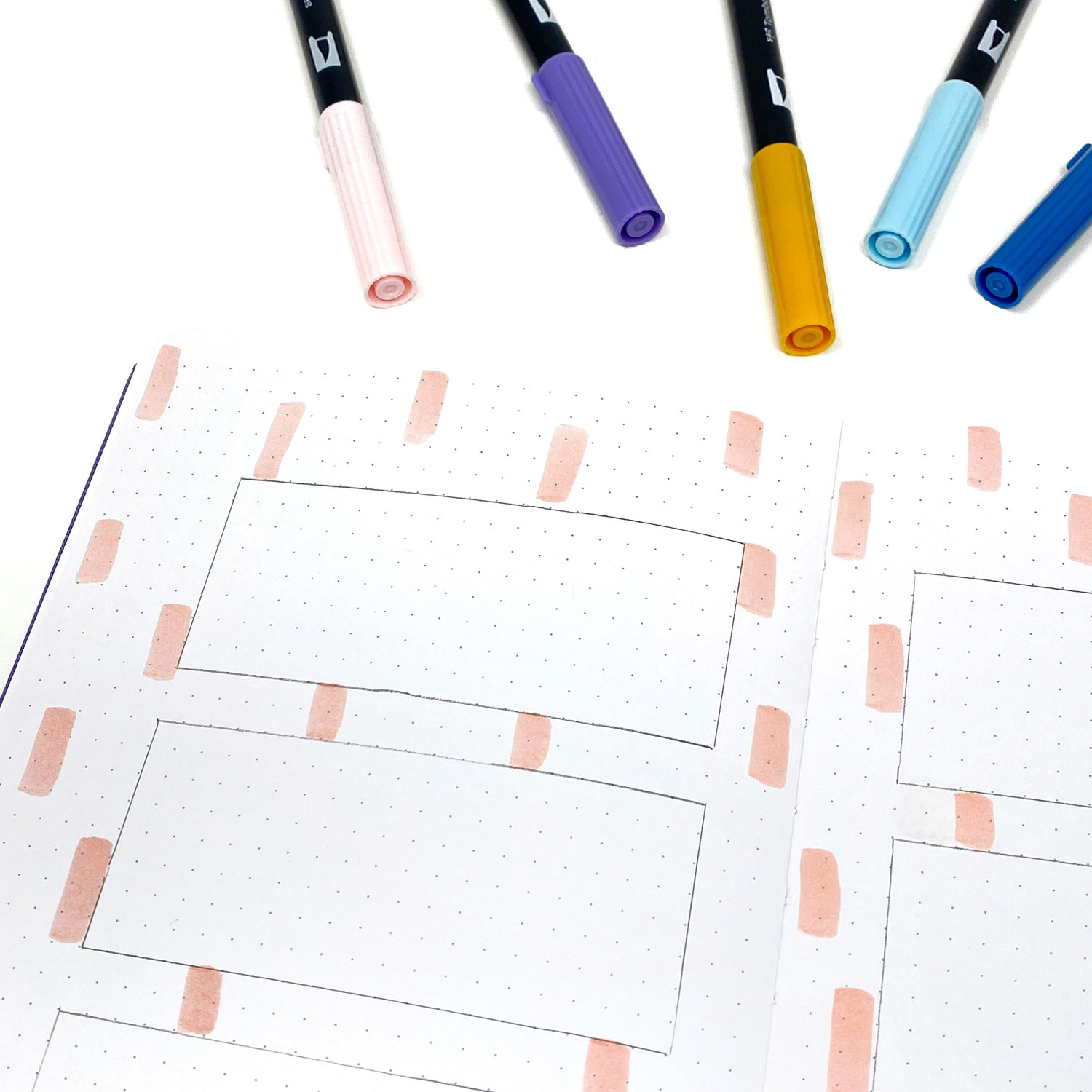 Keep adding ink until you've used all your chosen colors and the page is reasonably full. You don't have to cover every bit of white space, just enough so that the rectangles will stand out once you erase the lines.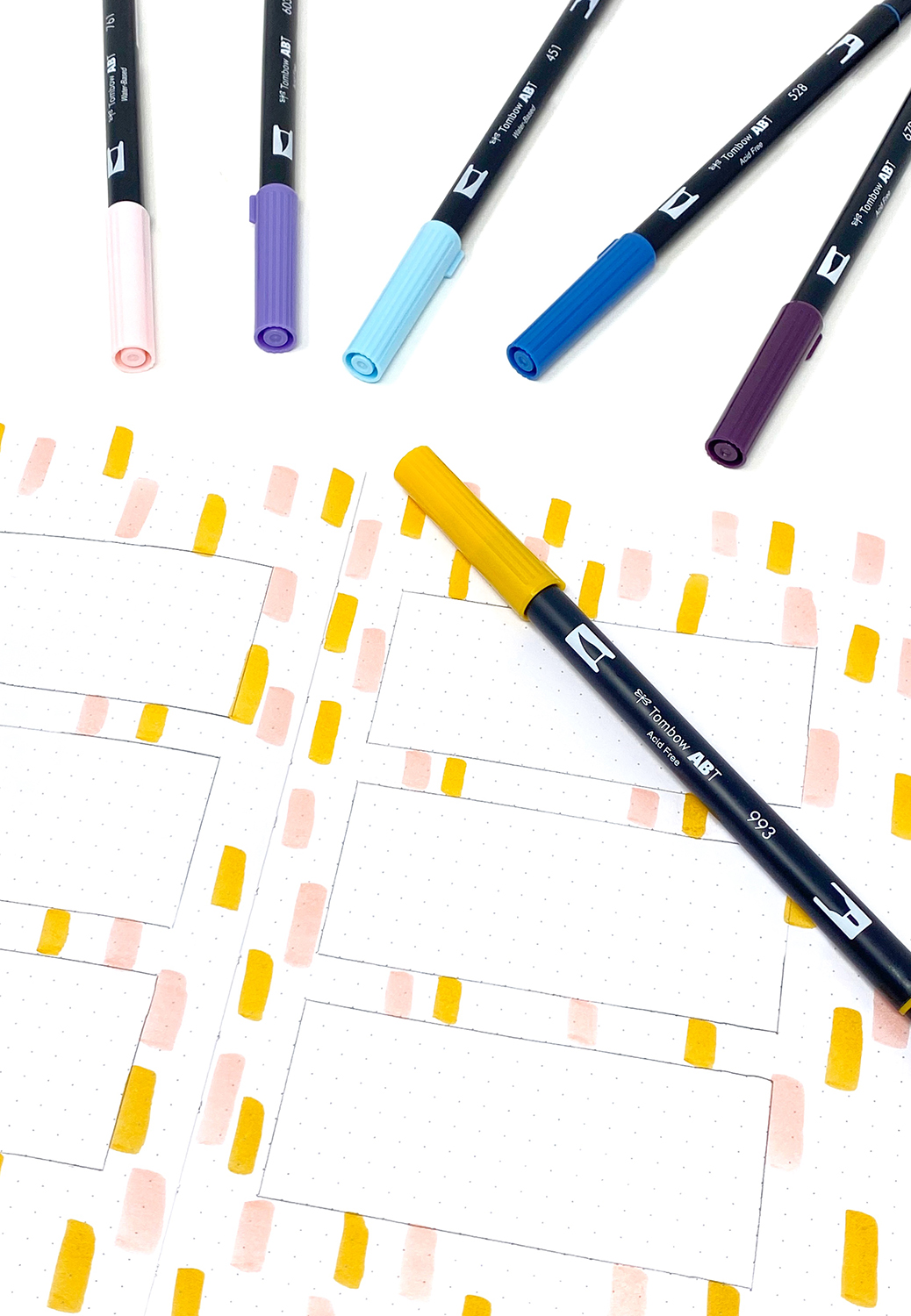 Step 3: Add Days of the Week
Use your MONO Drawing Pens to add days of the week inside the rectangles. Add any appointments or notes you have for the week.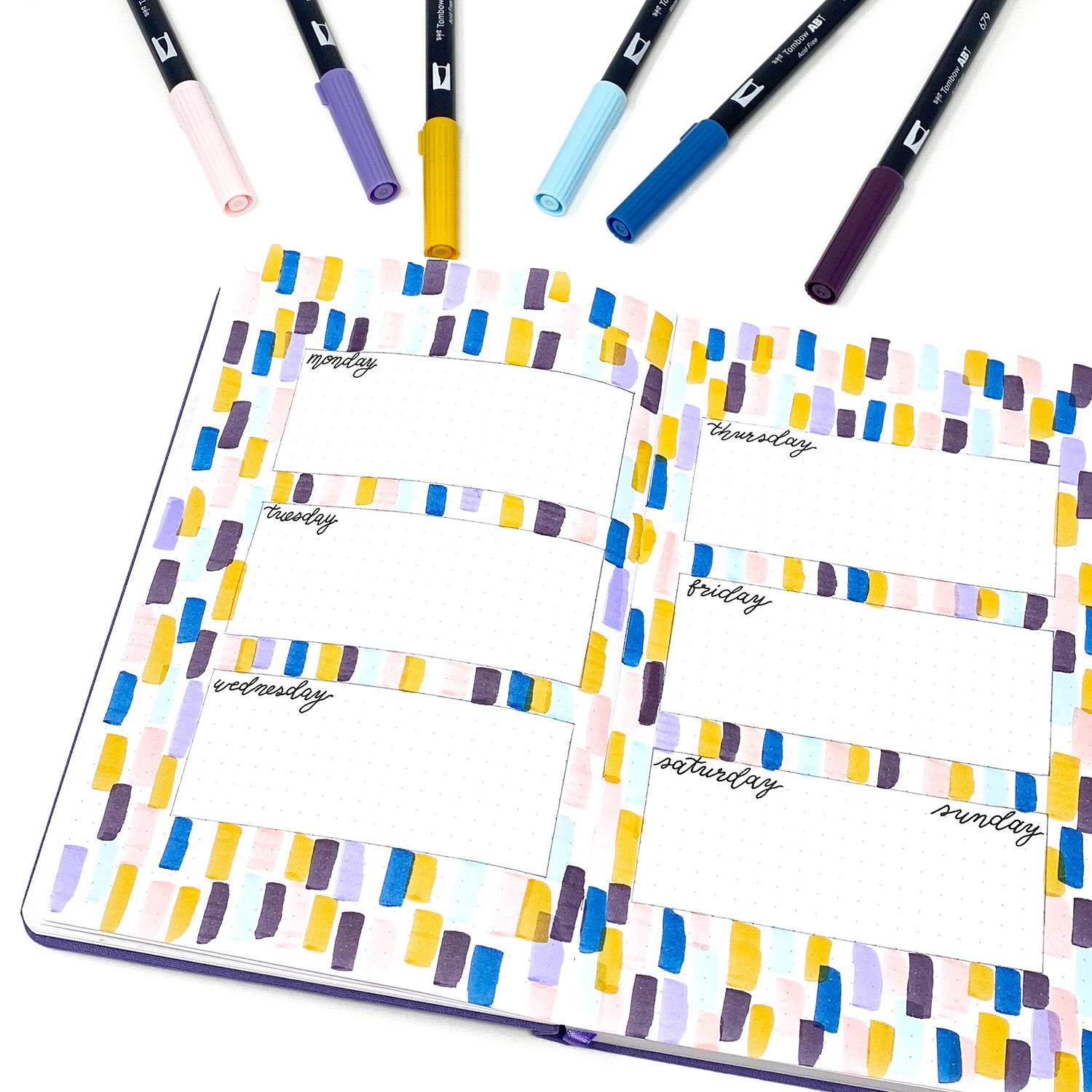 Step 4: Erase Your Lines
Erase your lines and start using your fun new layout!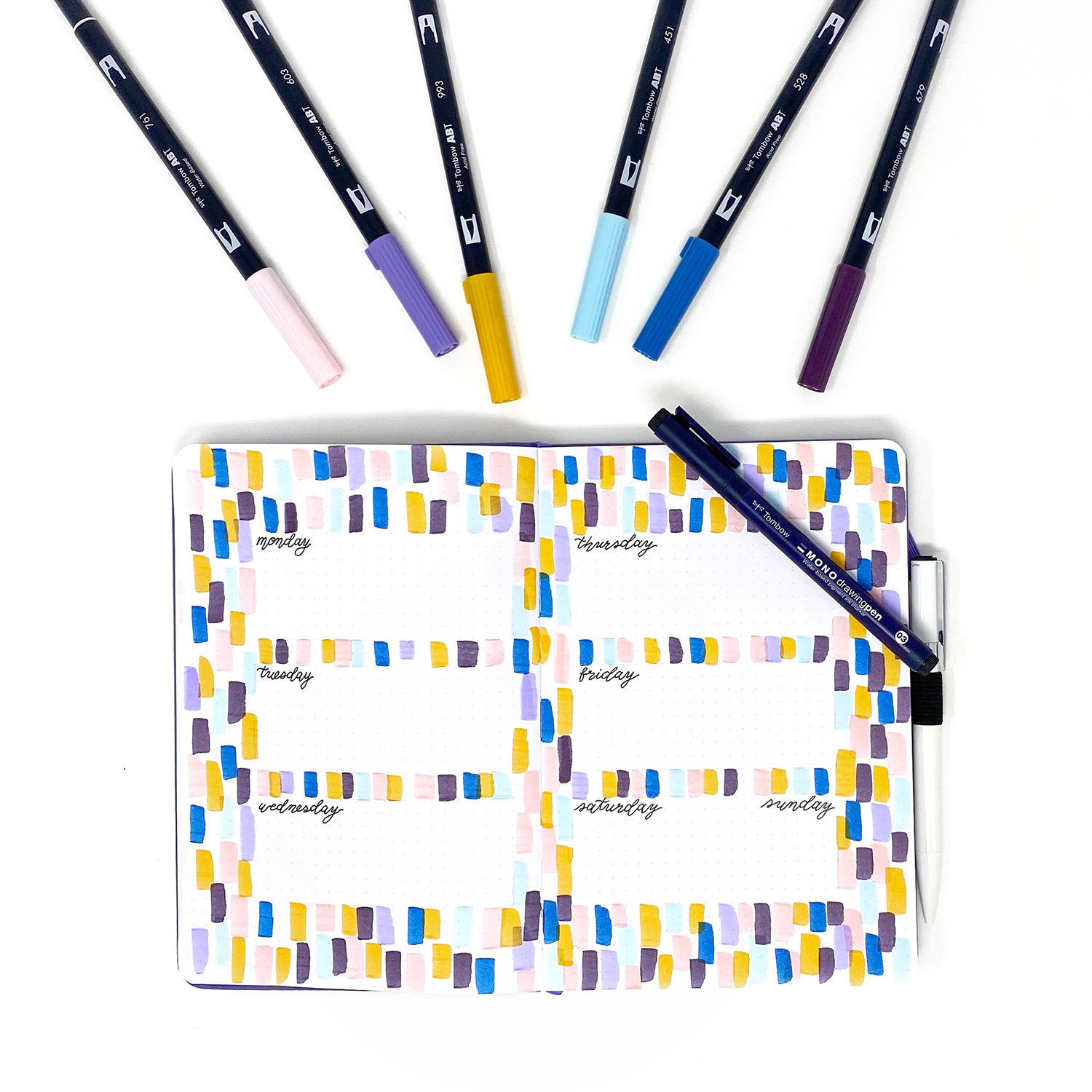 We'd love to see your planner layouts, so tag @TombowUSA and @BrownPaperBunny on social media to show us. If you're looking for more journal or planner layouts, check out Paint Palette Mood Tracker and DIY Star Trek Galaxy Spread.