Hello everyone, it's Ali LePere here! Today, I want to show you how to draw some simple autumn leaves! With this simple drawing guide, you'll be ready to decorate your planner, art journal, bullet journal and the margins in your notebook all season long!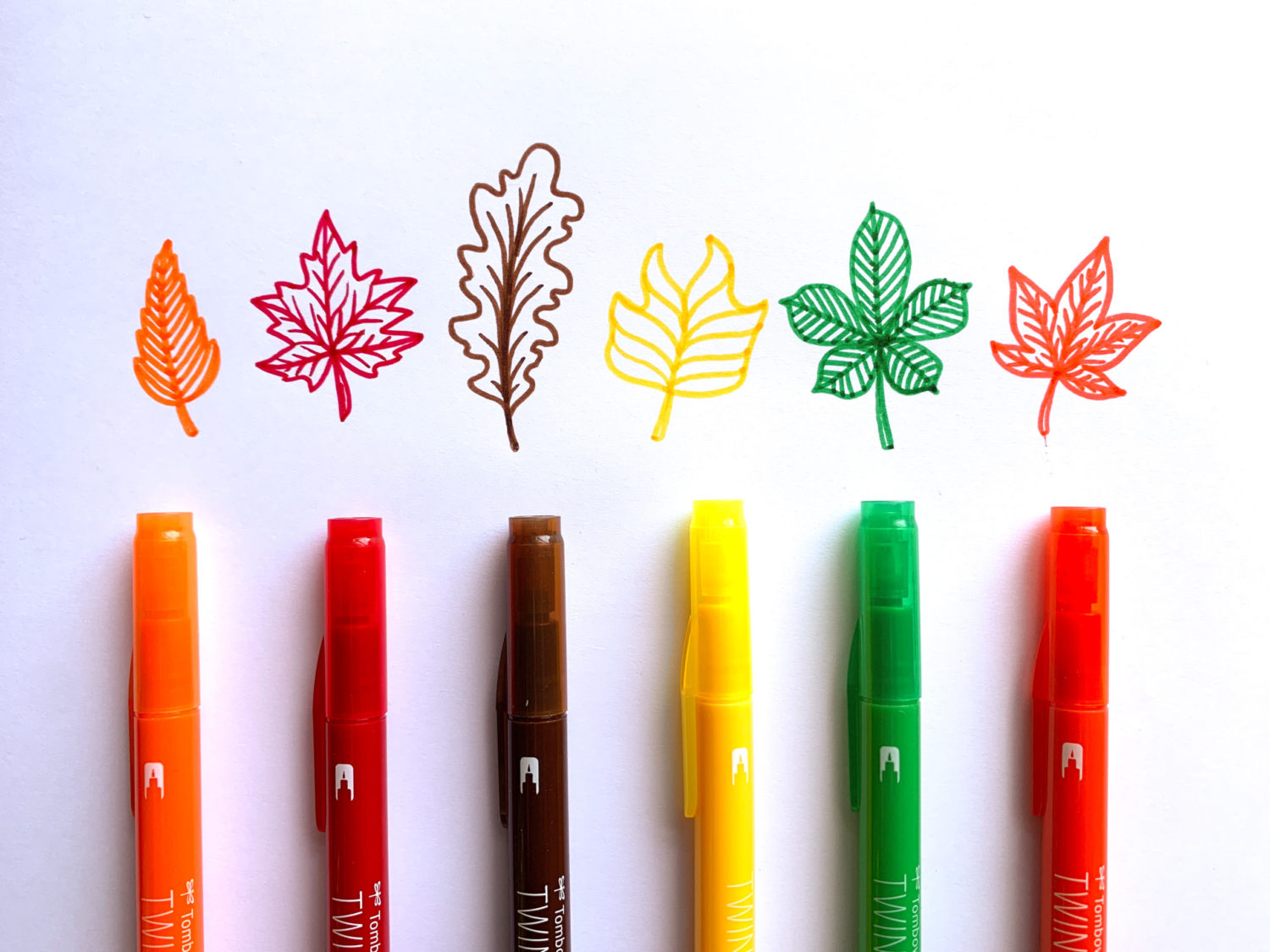 I used the bullet tips from a variety of Tombow TwinTone Markers to draw each of these leaves. I tried to keep it simple and sweet, so it'd be easy to follow along with!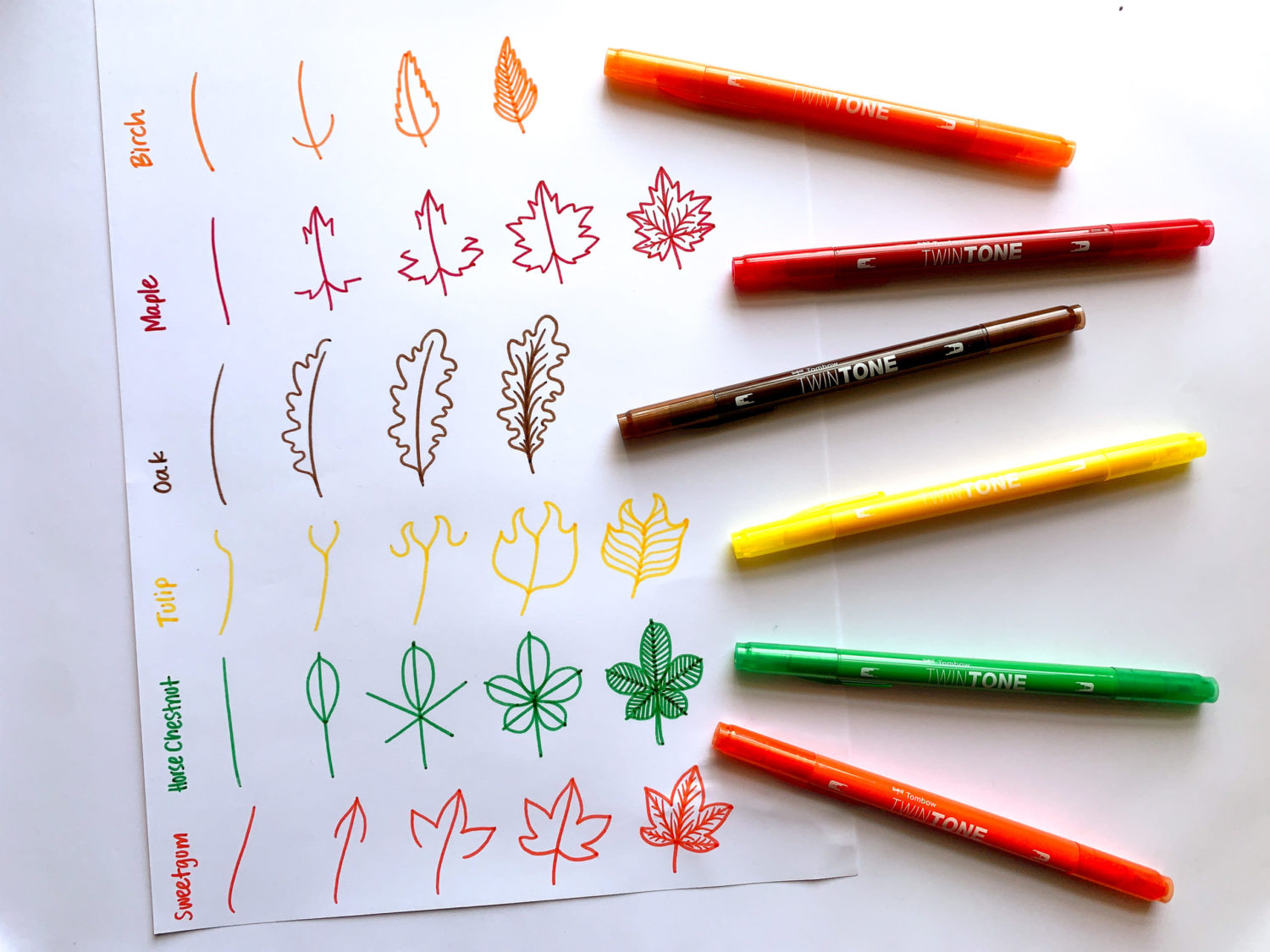 Read on to see how I used the drawing guide to make a simple autumn leaf page in my art journal!
Materials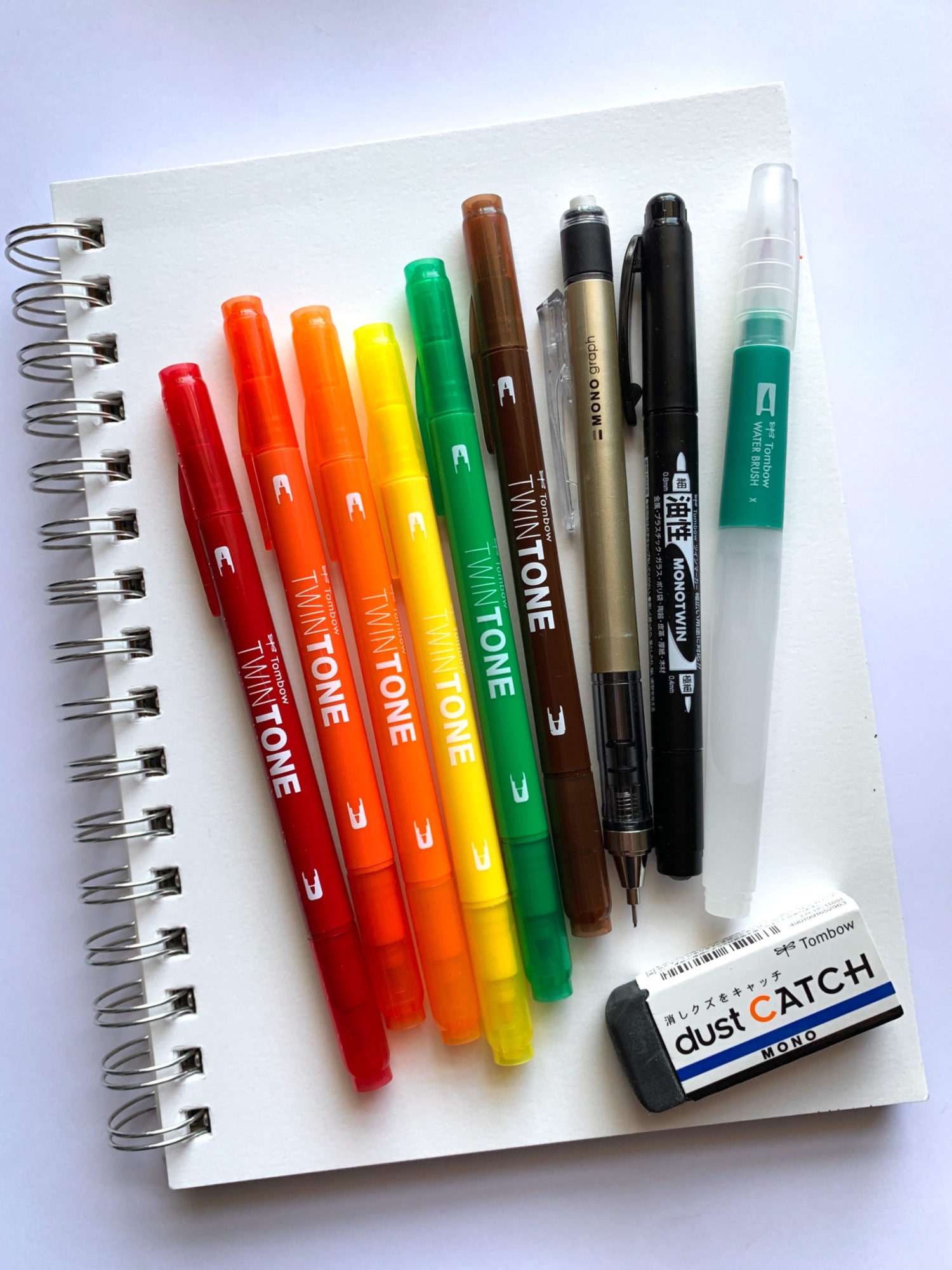 Tombow TwinTone Markers (I picked out autumnal colors from what I had sitting on my desk. I'd recommend picking out colors from both the Rainbow and Bright 12-Packs if you have them.)

Mixed media paper
Step 1: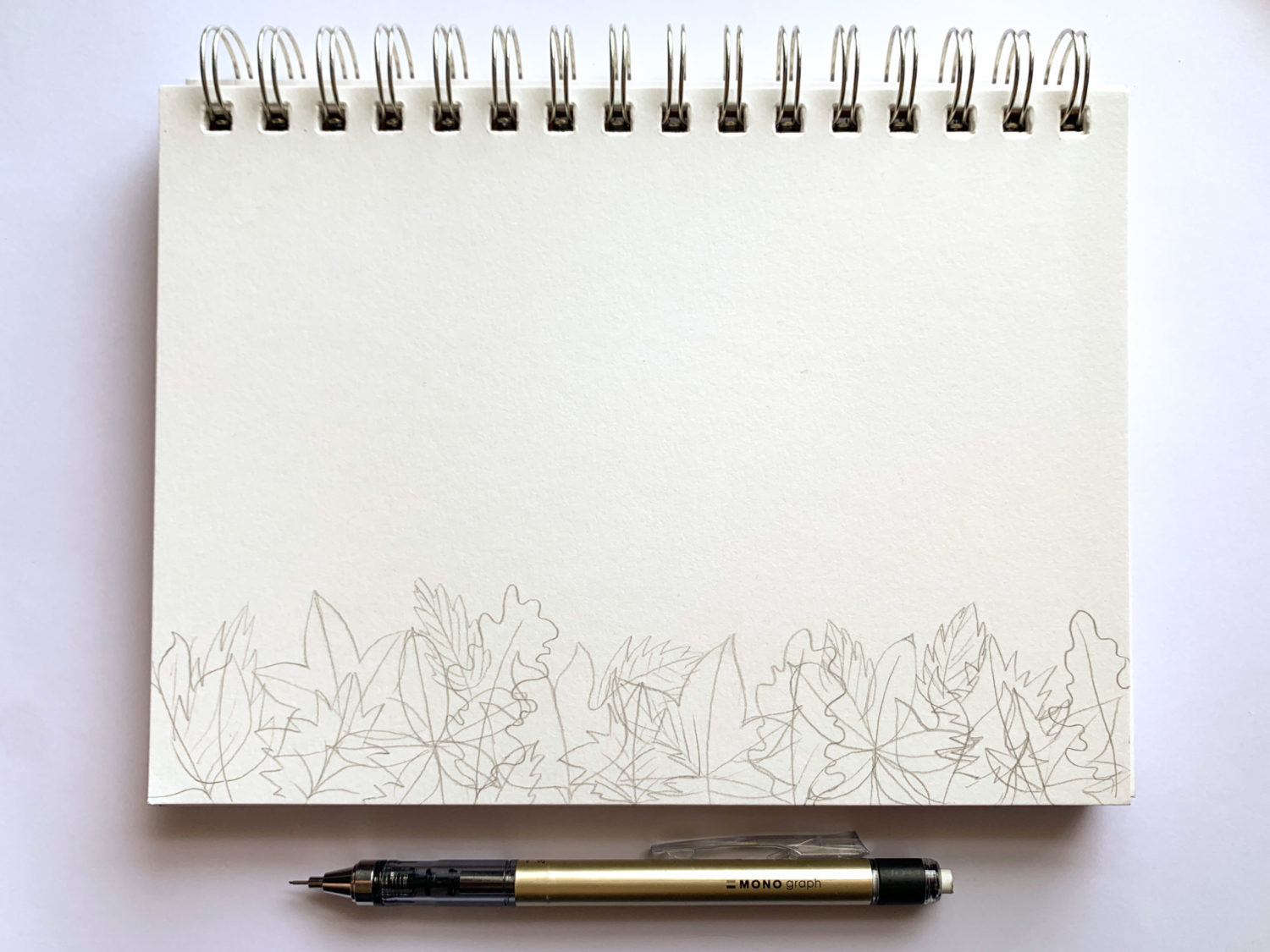 I sketched the leaves along the edge of one side of the mixed media paper with the MONO Graph Mechanical Pencil. I chose to have the leaves overlap because it looks more like the forest floor in autumn.
Step 2: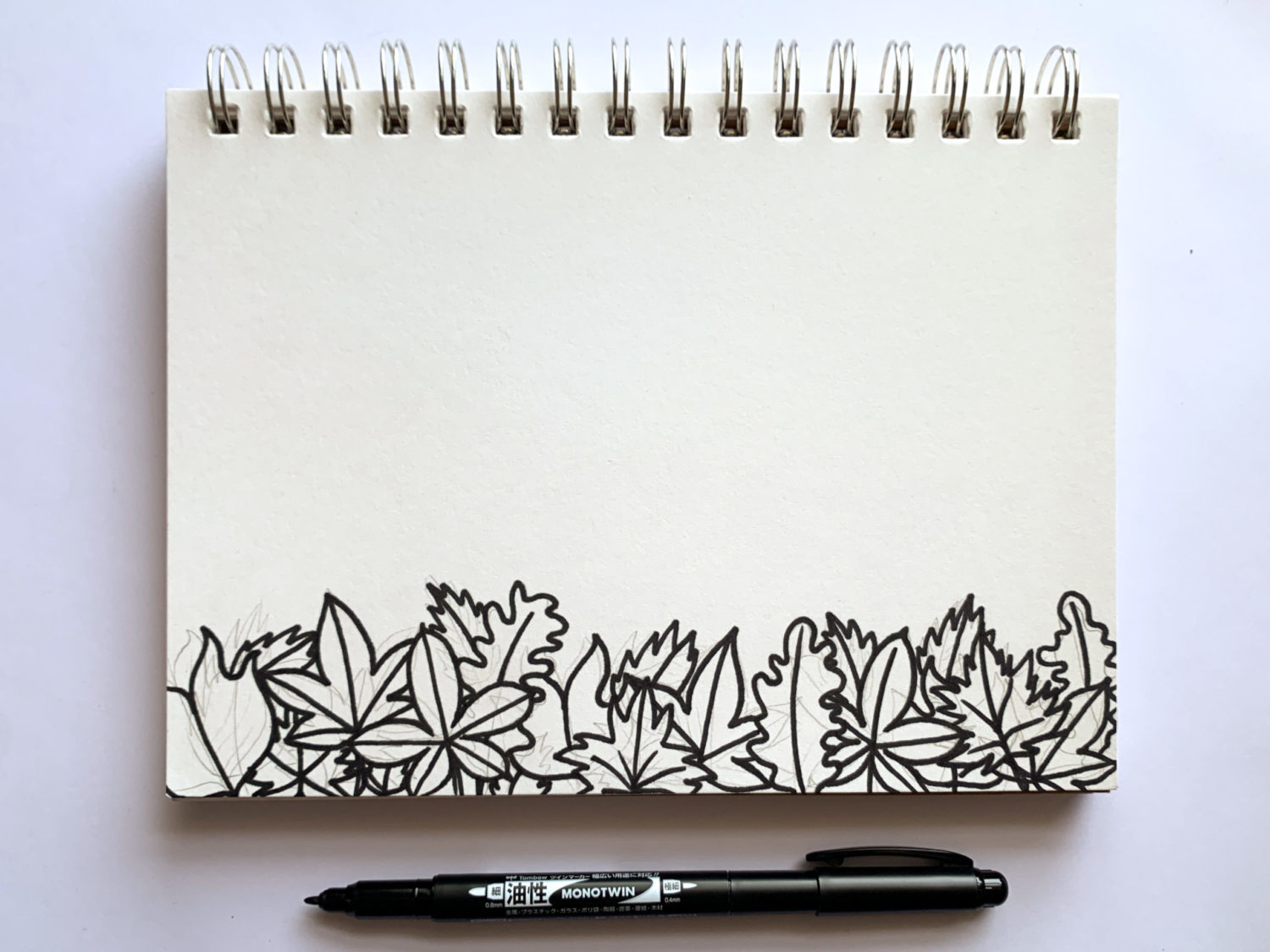 Using the MONO Twin Permanent Marker, I inked over the pencil lines from the previous step. Since this permanent marker has a broad and a fine tip, I'm able make the line weights vary. I used the broad tip for the outside of the leaves and the larger veins. For the lighter veins, I used the fine tip of the marker.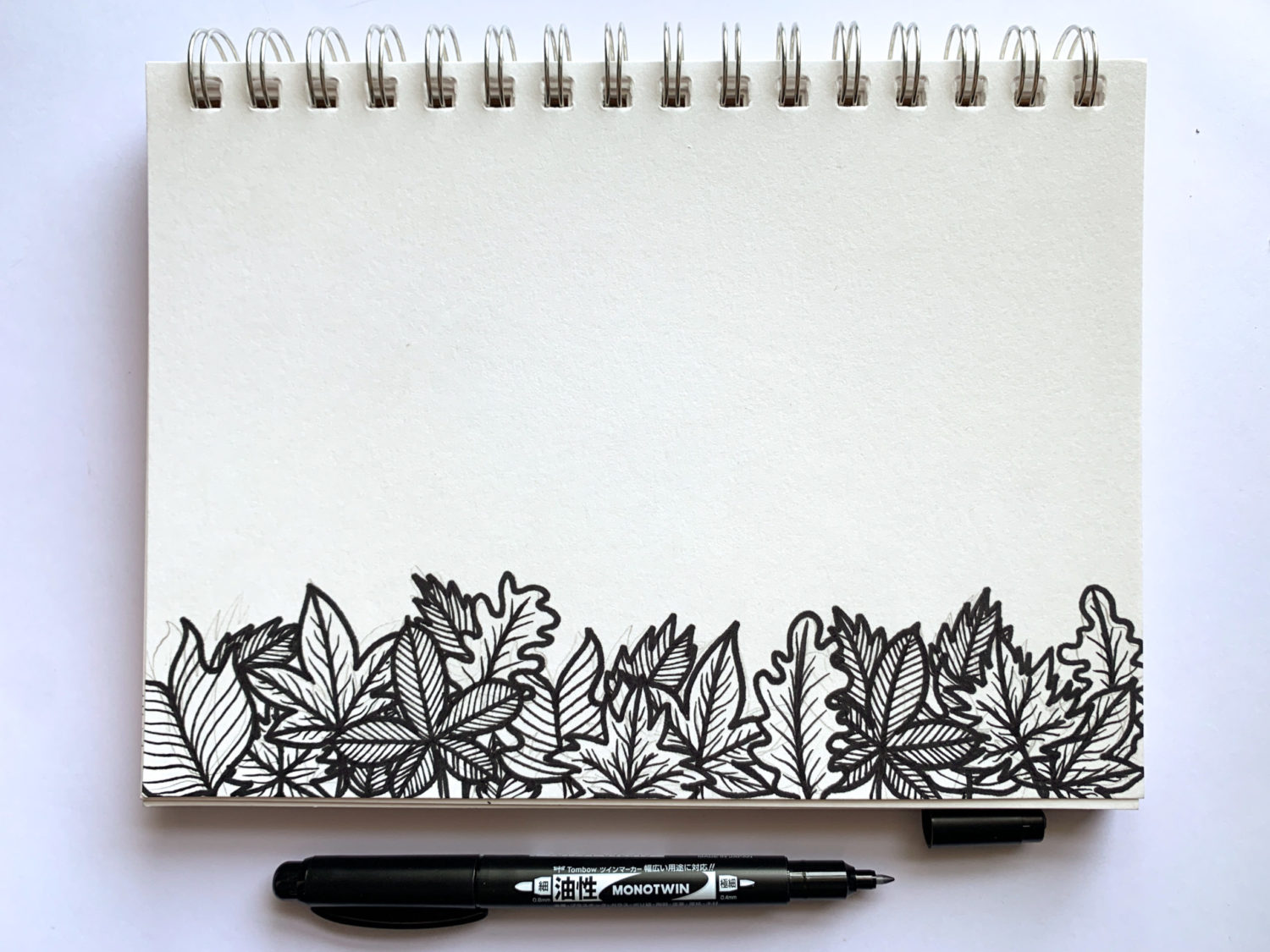 Step 3: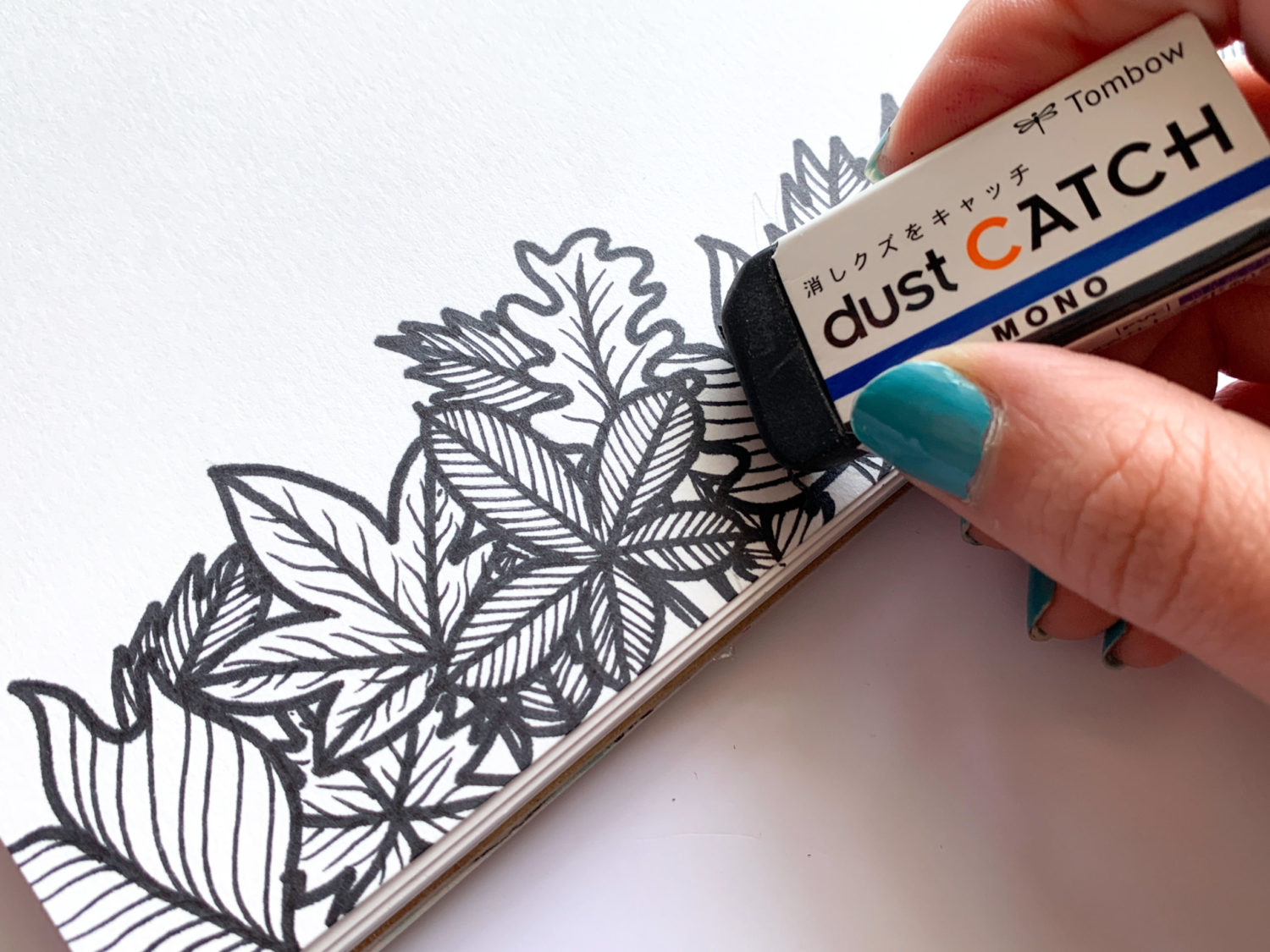 I used the MONO Dust Catch Eraser to erase the pencil lines. I didn't have to wait long to do this because the permanent marker dries so quickly!
Step 4: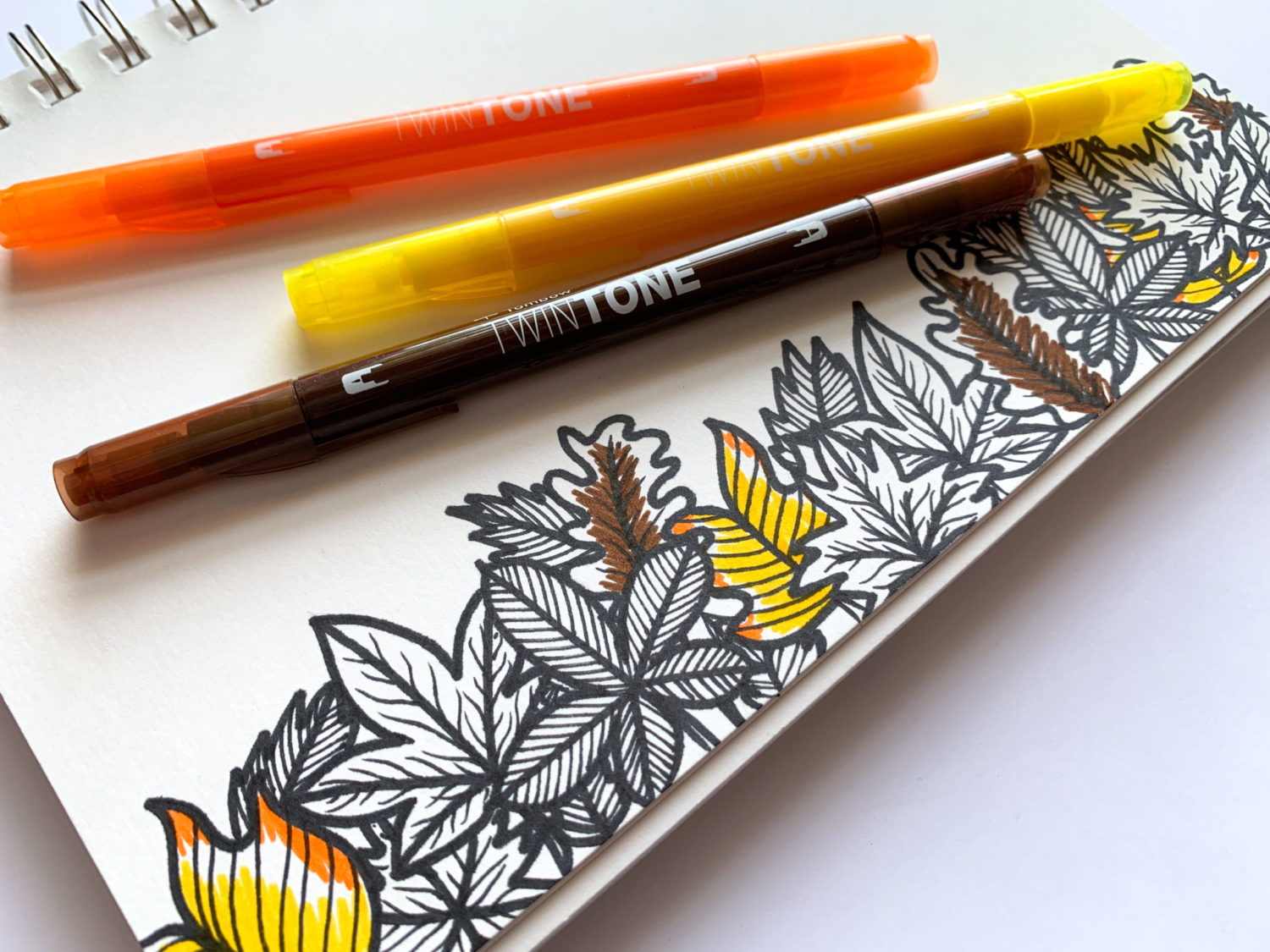 Next, I used the broad tip of the TwinTone Markers to color a few leaves. I used a single color for some leaves and two colors for others. Doing that just added more color variety! 
Then, I used the Medium Water Brush to wet and blend the ink. Since the black ink from the MONO Twin Permanent Marker is oil-based, I never have to worry about it bleeding when I add water on top of it. I colored, added water and blended all of the leaves.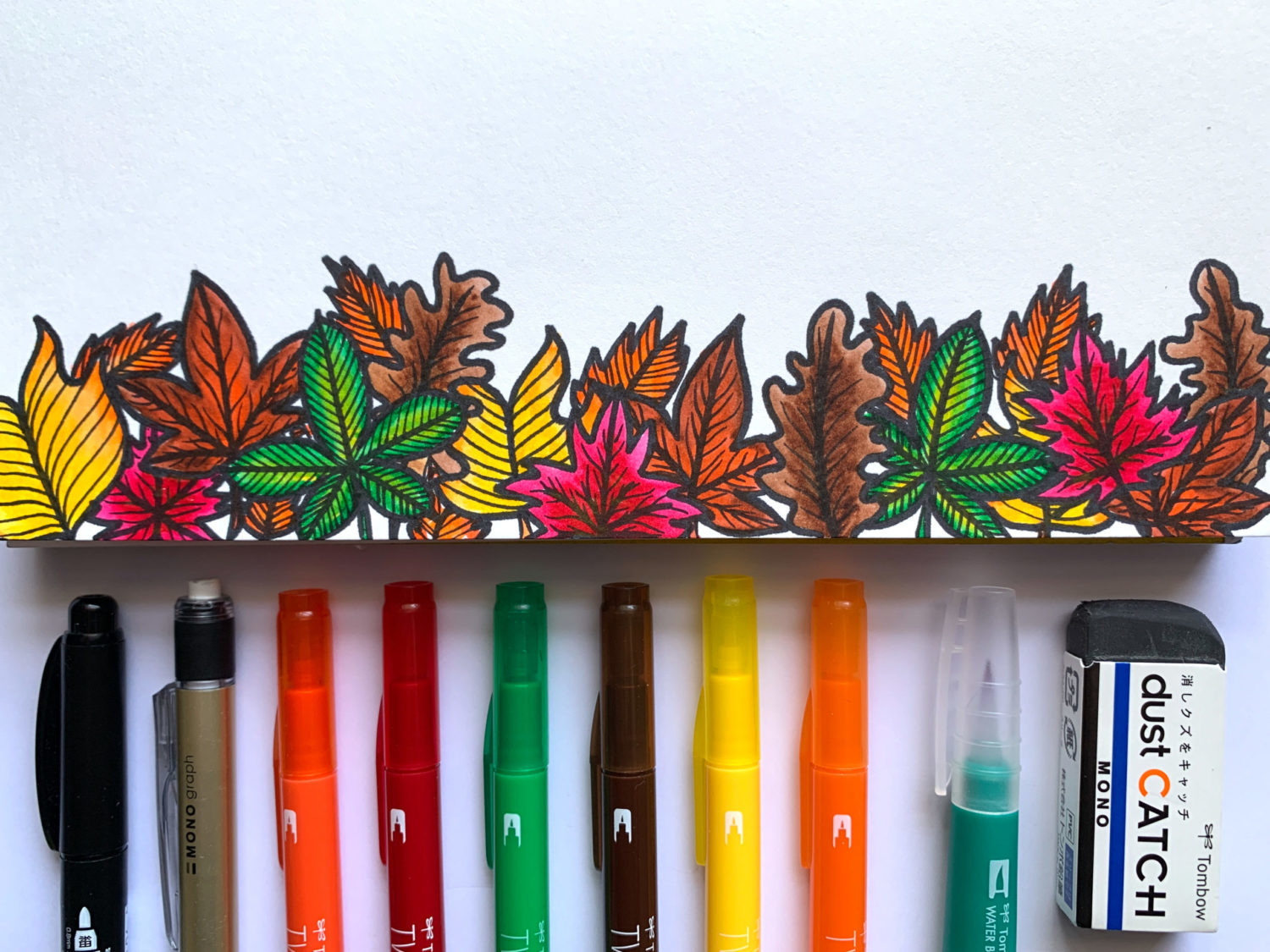 Thanks for stopping by today! If you're interested in some other drawing guides and tutorials, check out Adrienne Castleton's fall bucket List illustration tutorial or this floral illustration post by Bonnie Kuhl! Also, make sure to tag Tombow if you're inspired by the blog so we can cheer you on!