Hey everyone, Katie from Studio Katie here! Today, I want to talk to you a bit about keeping a sketchbook! Sketching is an art form where you don't need a ton of supplies. You really just need a pencil and paper. So, it's a really easy way to get in a little bit of creativity every day.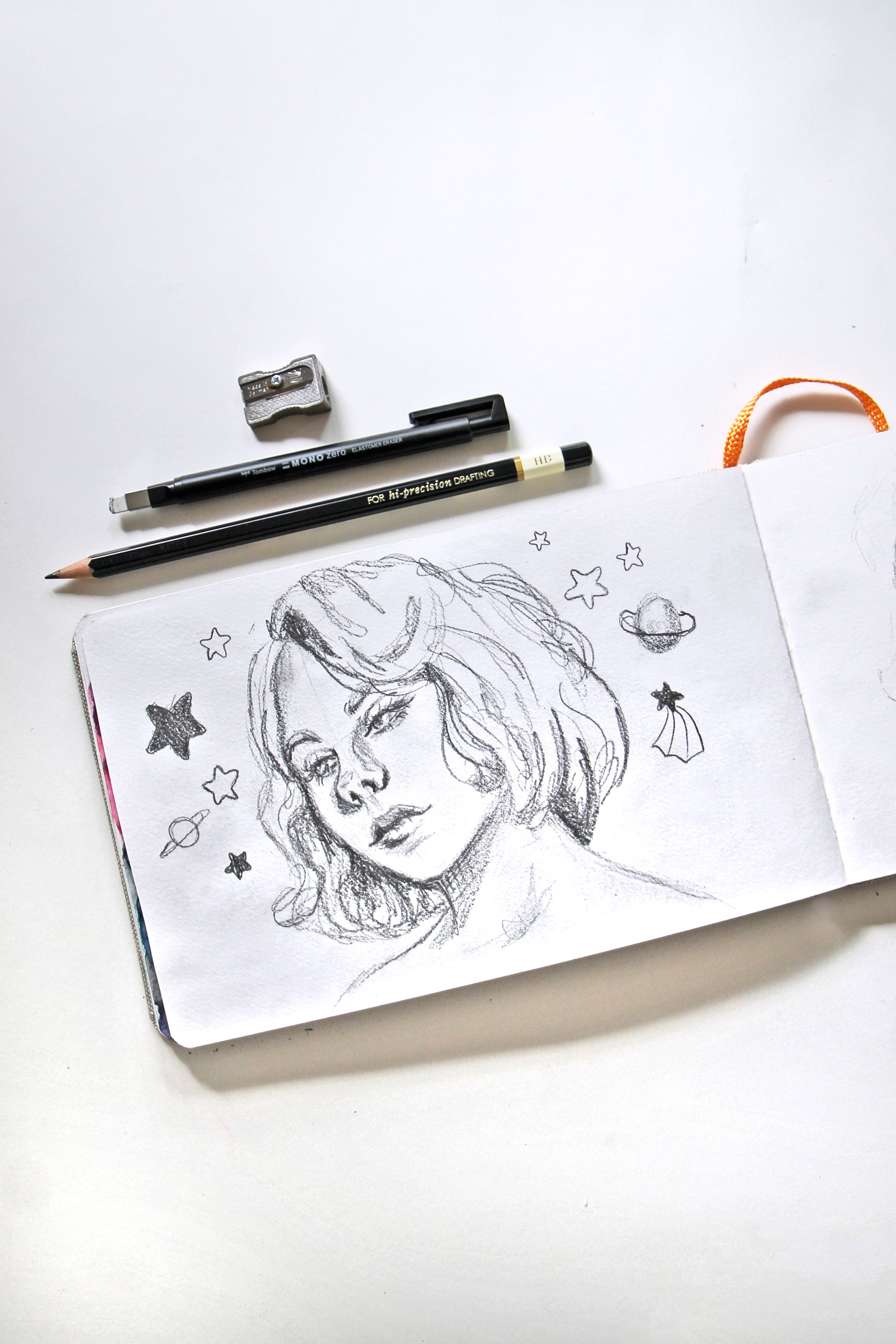 My favorite Tombow supplies for sketching:
The MONO Drawing Pencil Set come with 12 pencil degrees: 4H, 3H, 2H, H, F, HB, B, 2B, 3B, 4B, 5B and 6B. So, it is a good choice if you like to do details and shading or even just for working with thinner or thicker outlines.
The MONO Zero Eraser is my favorite baby eraser! It has a 2.5mm ultra-fine precision tip. Despite being small, the rectangle shape is very sturdy and holds up to steady erasing! It is also refillebale.
This MONO Dust Catch Eraser is made from a tacky polymer. It isn't tacky to your touch, but the eraser dust/residue sticks back onto the eraser preventing small eraser bits being left behind and making a mess. It's my go-to for erasing larger areas.
The MONO Drawing Pens are now available in six different tip sizes: 01, 02, 03, 04, 05 and 08.
I really like them because the tips are very durable and draw smoothly without bending over time. They have a water-based pigment ink and I like to use them to go over my pencil sketches and do ink drawings.
Tip one: Keep your sketchbook and pencils handy
It's definitely easier to make sketching a habit if you always have a book and pencil on hand for when you have some time to kill! Try keeping a smaller sketchbook in your bag!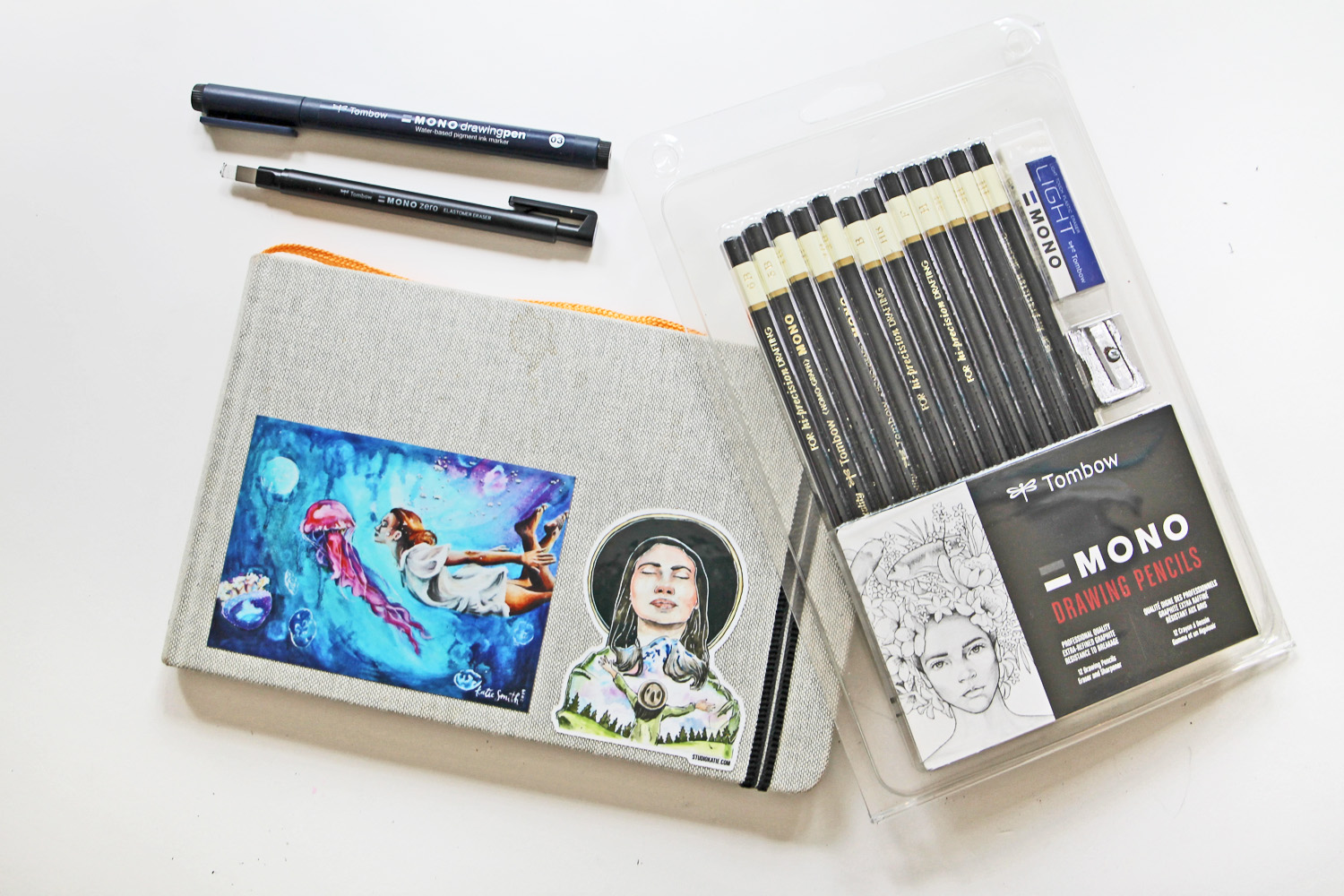 Tip two: Use a reference photo.
Let's say you've opened up your sketchbook, and you're staring at that blank white page and you're just not sure where to start. Try using a reference photo. There's absolutely nothing wrong with that. It's not "cheating." It's actually extremely helpful in learning the correct proportions! I love looking through unsplah.com for royalty free photos.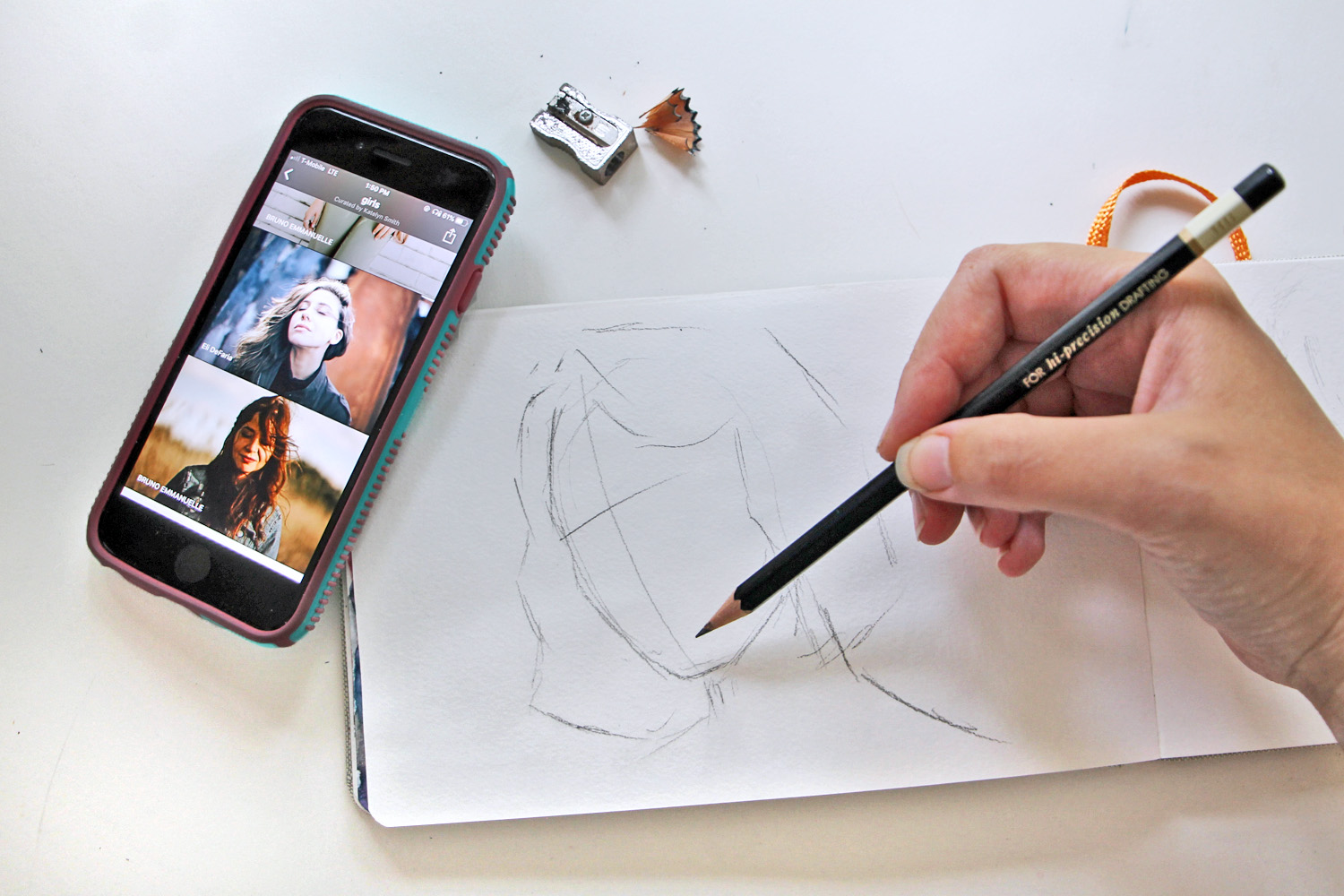 Tip three: Practice and experiment
Keeping a sketchbook is definitely a way to grow as an artist. However, the best way to improve your drawing is to practice, practice and practice! Get to know your pencils, sketch lightly with the H grade pencils and add shading with the darker B pencils. Experiment and try different techniques. For example, cross hatching or shading. Try making marks in multiple directions to see what you come up with.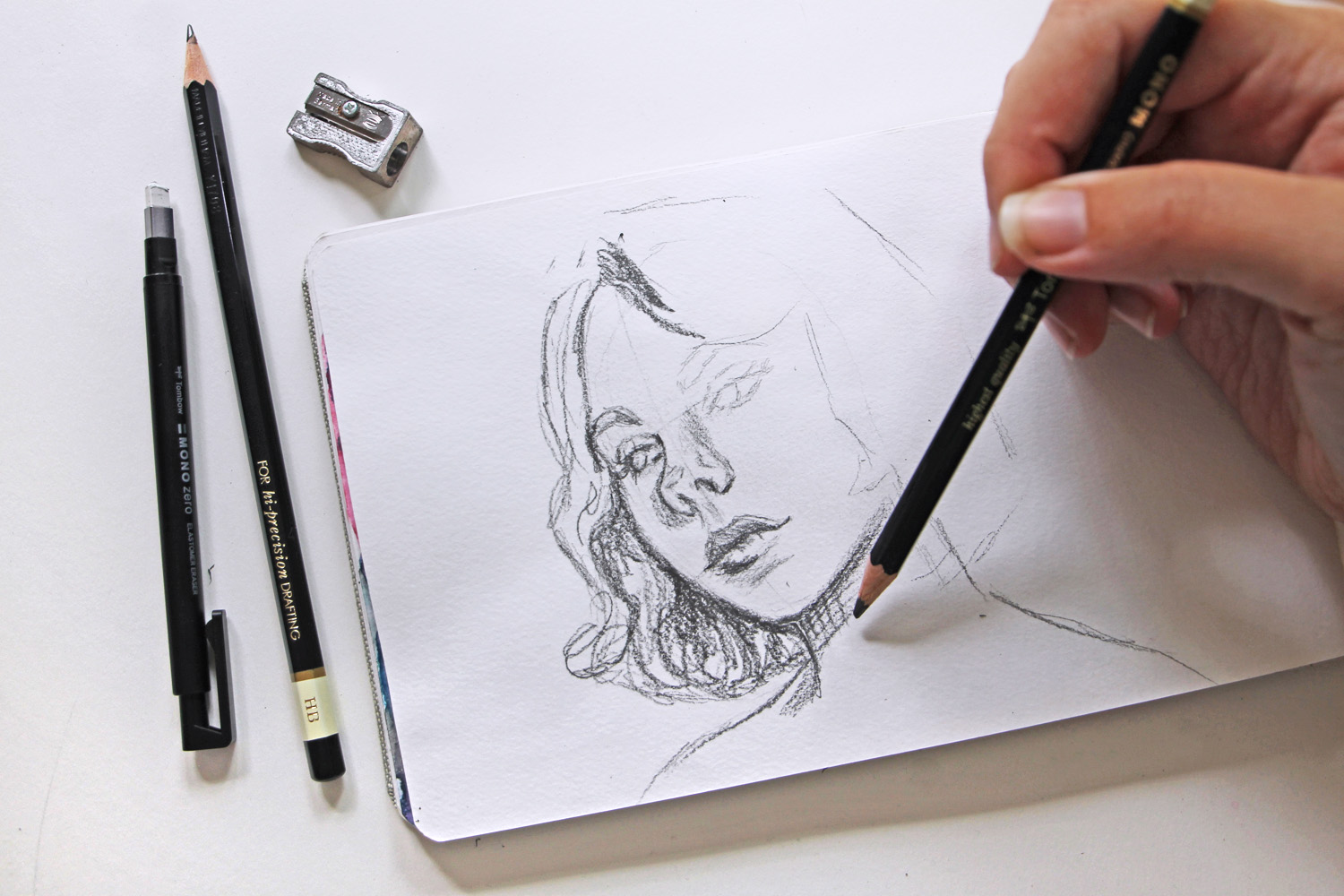 Tip four: Draw what you love
Do you enjoy watching animal documentaries? Try sketching animals! Love science fiction books? (I do!) Try working a bit of surrealism or a fantasy element into your art.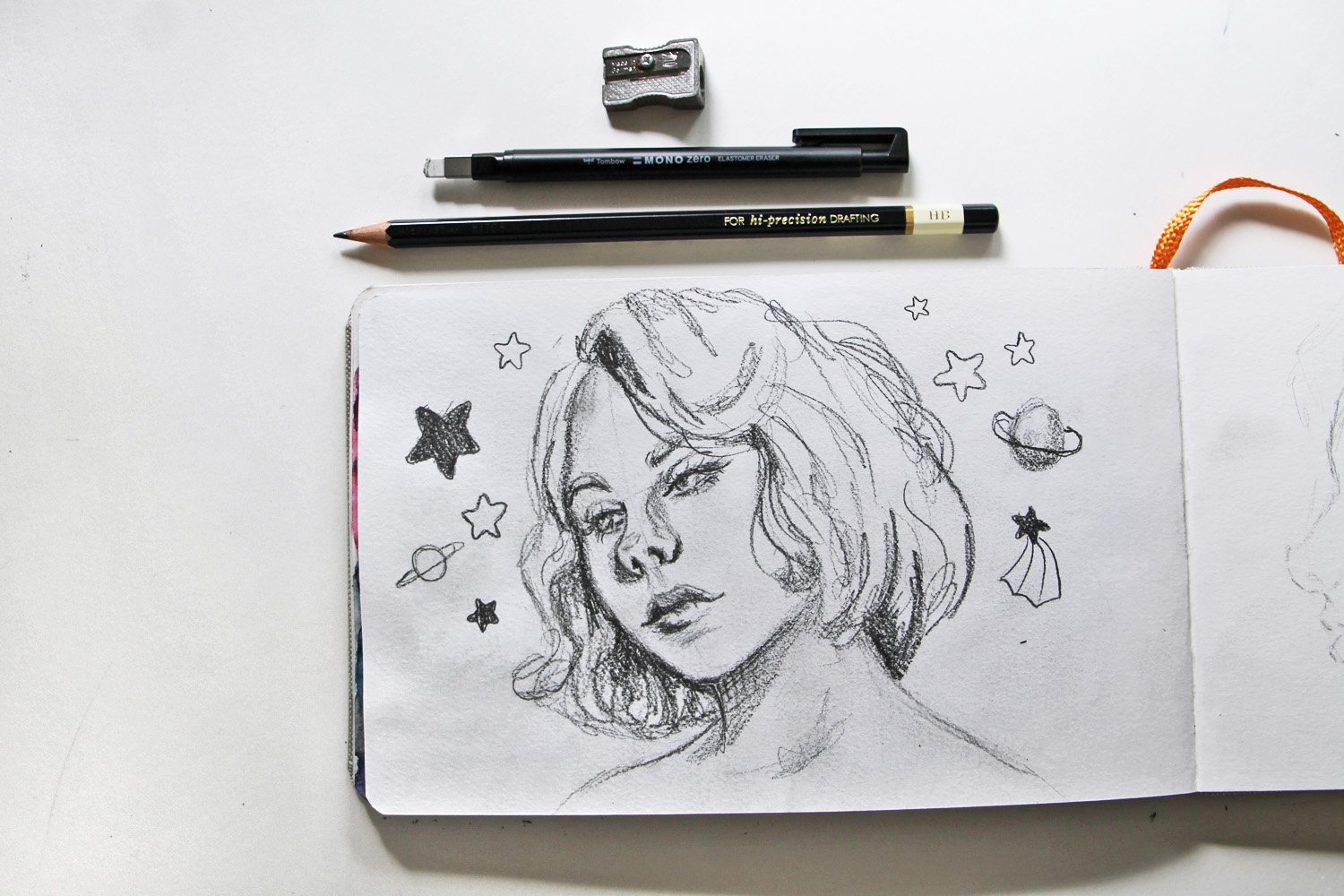 Tip five: Try a different medium!
You can definitely use more than just graphite pencils in your sketchbook. Try going over top of your pencil lines with the MONO Drawing Pens or using Dual Brush Pens to color in your artwork.
With the multiple tip sizes of the MONO Drawing Pens, you can layer the lines using the thicker tips for darker areas and bold outlines. Try using the 01 tip size to lightly shade areas!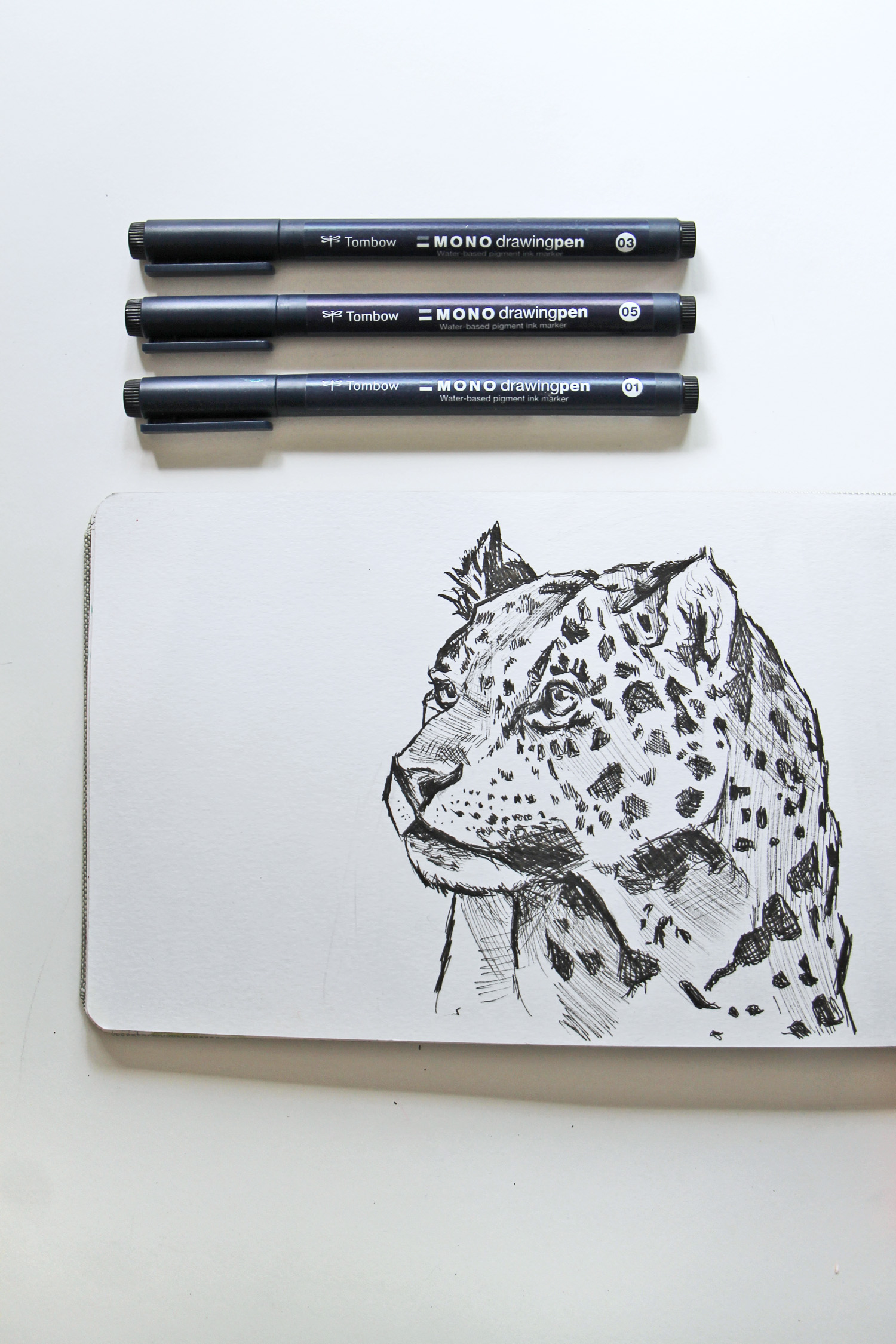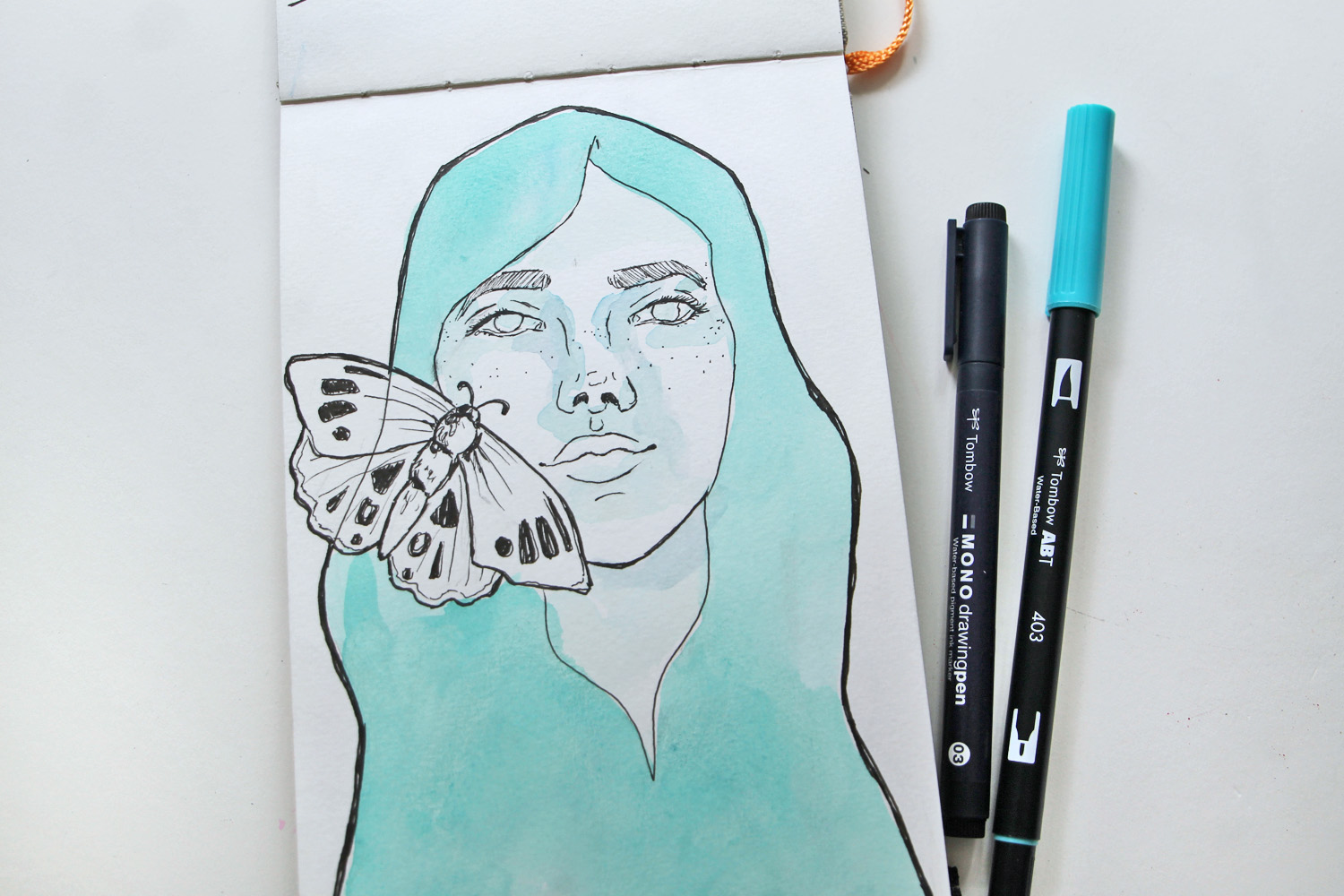 I hope you enjoyed learning a few of my sketching tips. Do you have a daily sketching habit?
For more drawing tips, check out these posts from the Tombow blog archives: 5 Simple Tips to Improve your Drawing or 5 Tips for Drawing with Brush Pens.