Hi y'all, it's Grace from Grace Anne Studio. One of my favorite Tombow products is the ABT PRO Alcohol-Based Markers! This week, the Tombow Design Team is celebrating all things ABT PRO! I love the flexible brush tip, but illustrating with the chisel tip is a unique experience all on its own. Let's learn all about how to illustrate with the ABT PRO Marker chisel tip!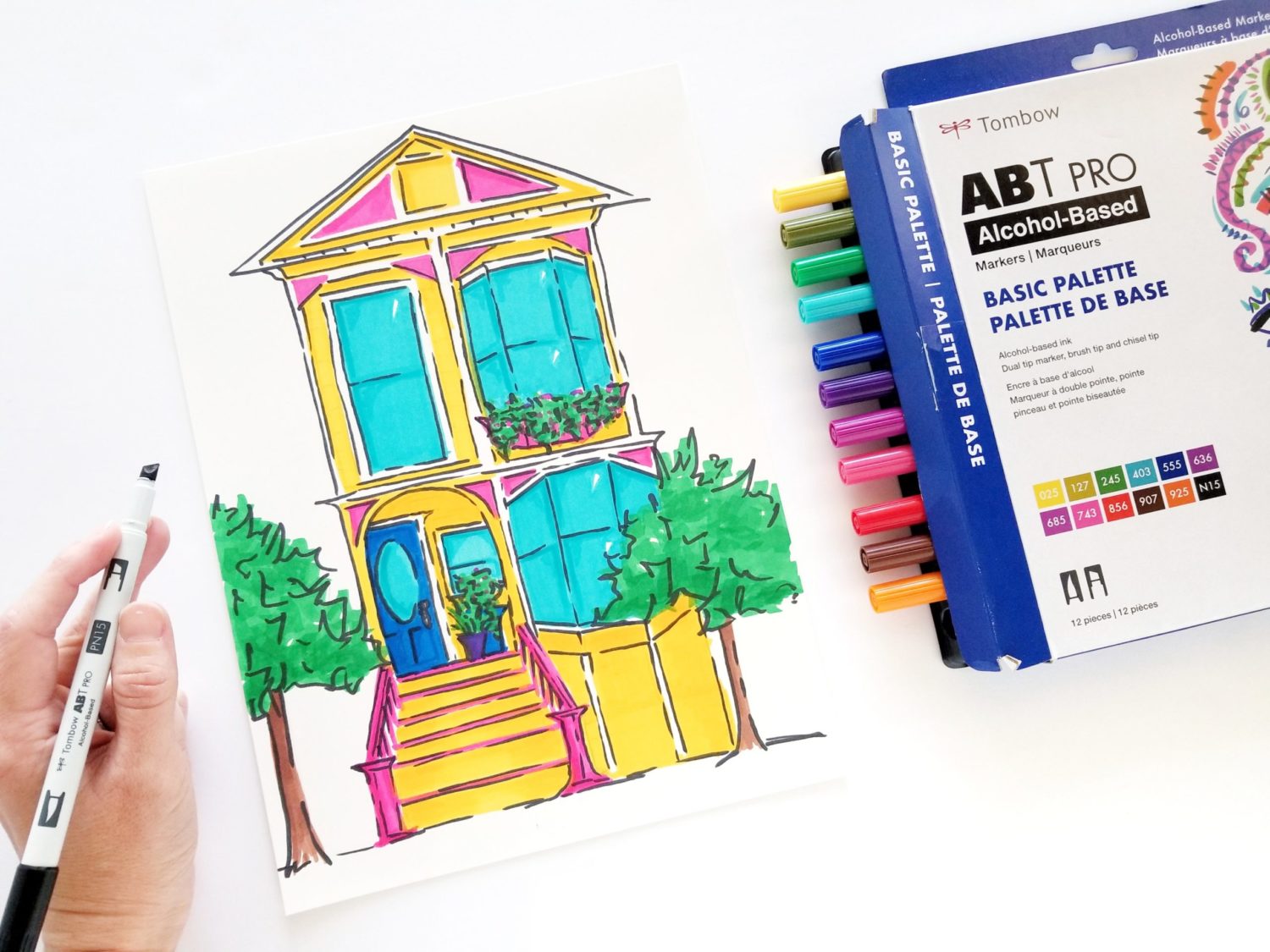 Supplies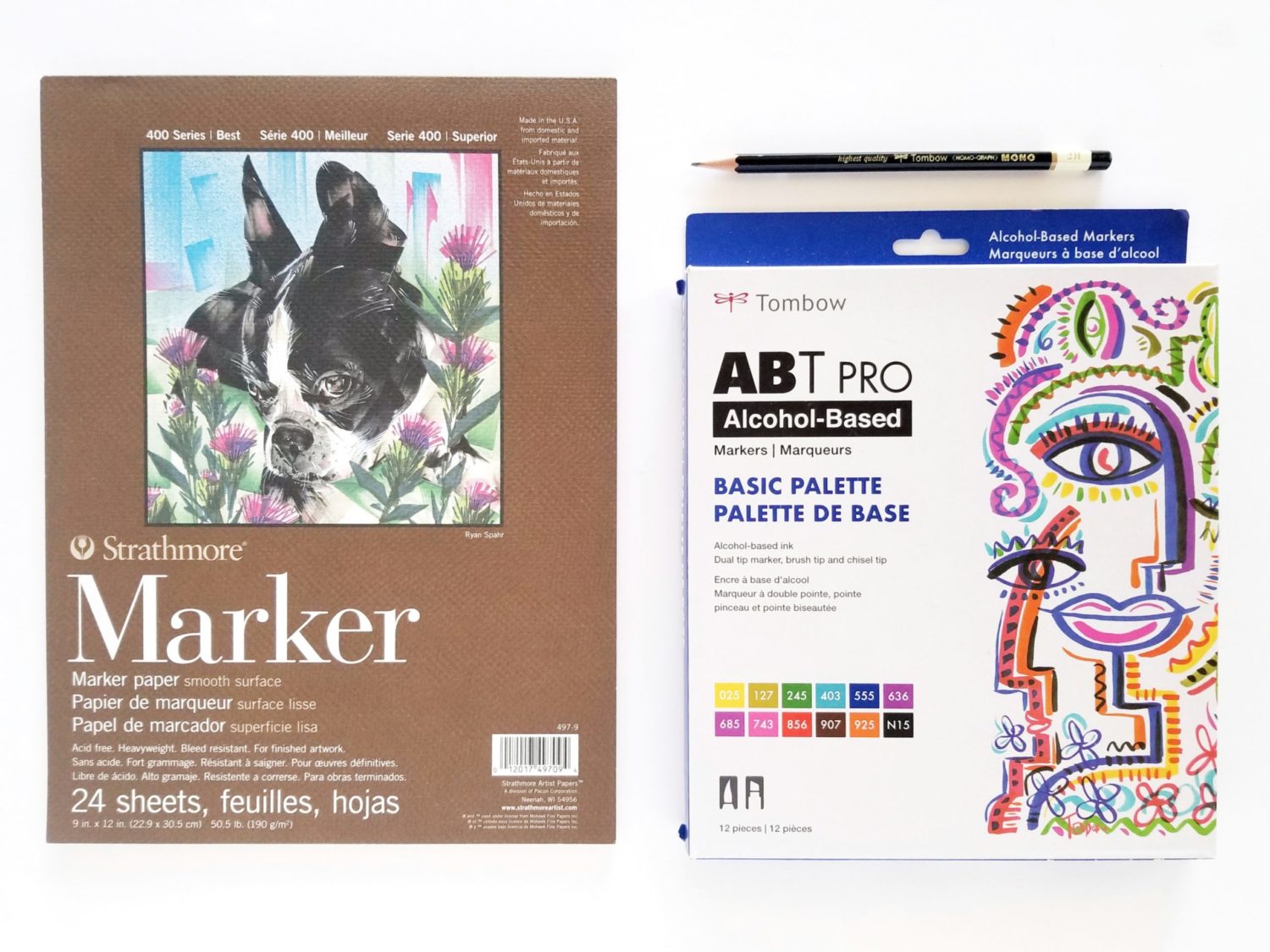 Step 1: Sketch
First, sketch your drawing with a MONO Drawing Pencil. I like to sketch with 4H because it is a lighter lead and erases easily. Block out major details, but keep the sketch relatively simple. We'll add details with the ABT PRO Markers.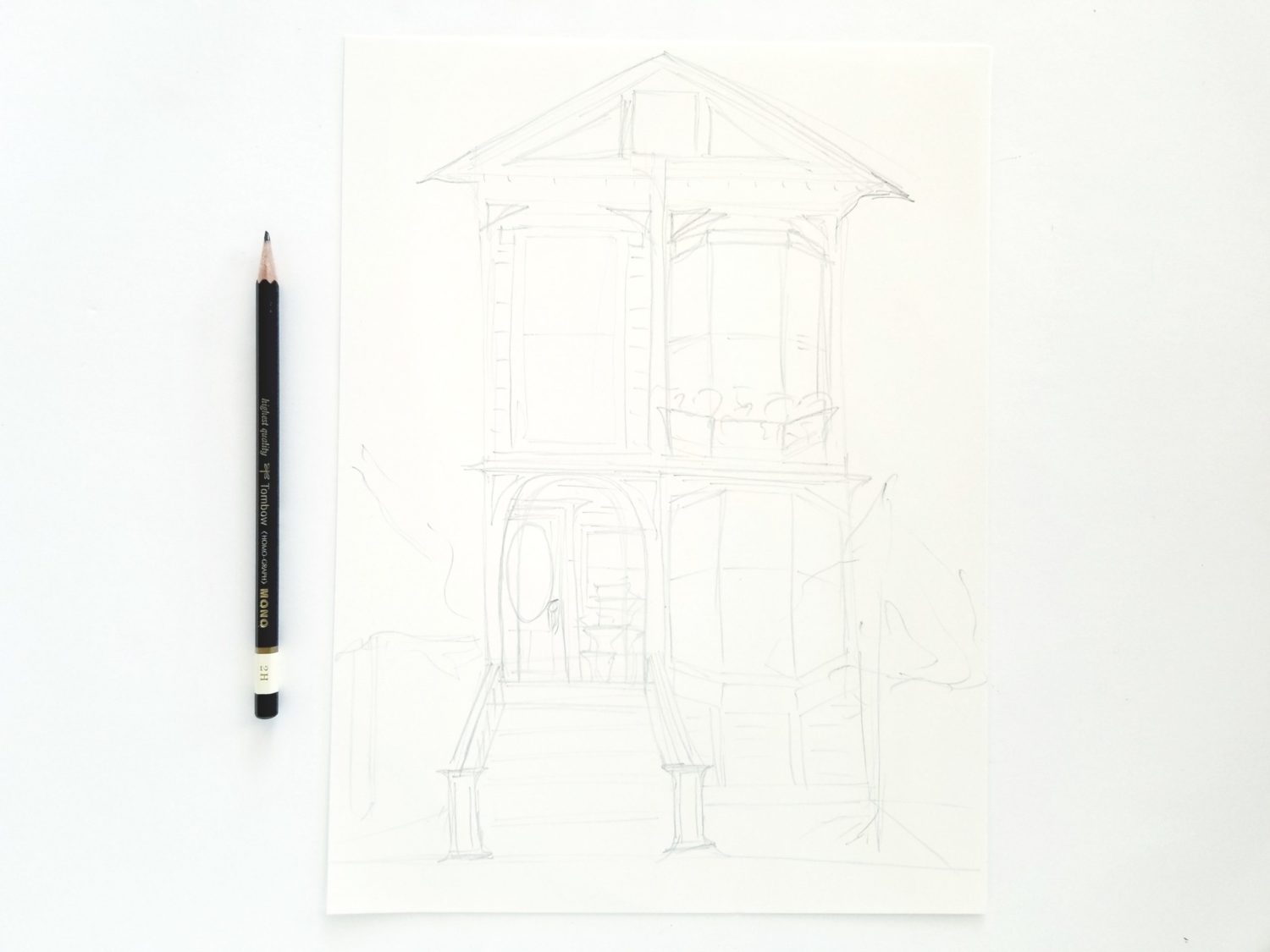 Step 2: Base Layer of Color
Next, use the chisel tip to fill in a base layer of color on your sketch. Don't forget to protect your surface with a blotter page! Alcohol-based markers don't pill the paper, but they will bleed!
Choose the color for each major section and fill it in using the chisel tip. You can rotate the chisel tip to take advantage of either the broad or fine tip. You'll be surprised how detailed your work ends up with just the chisel tip! Leave any white spaces blank. We'll get to those soon!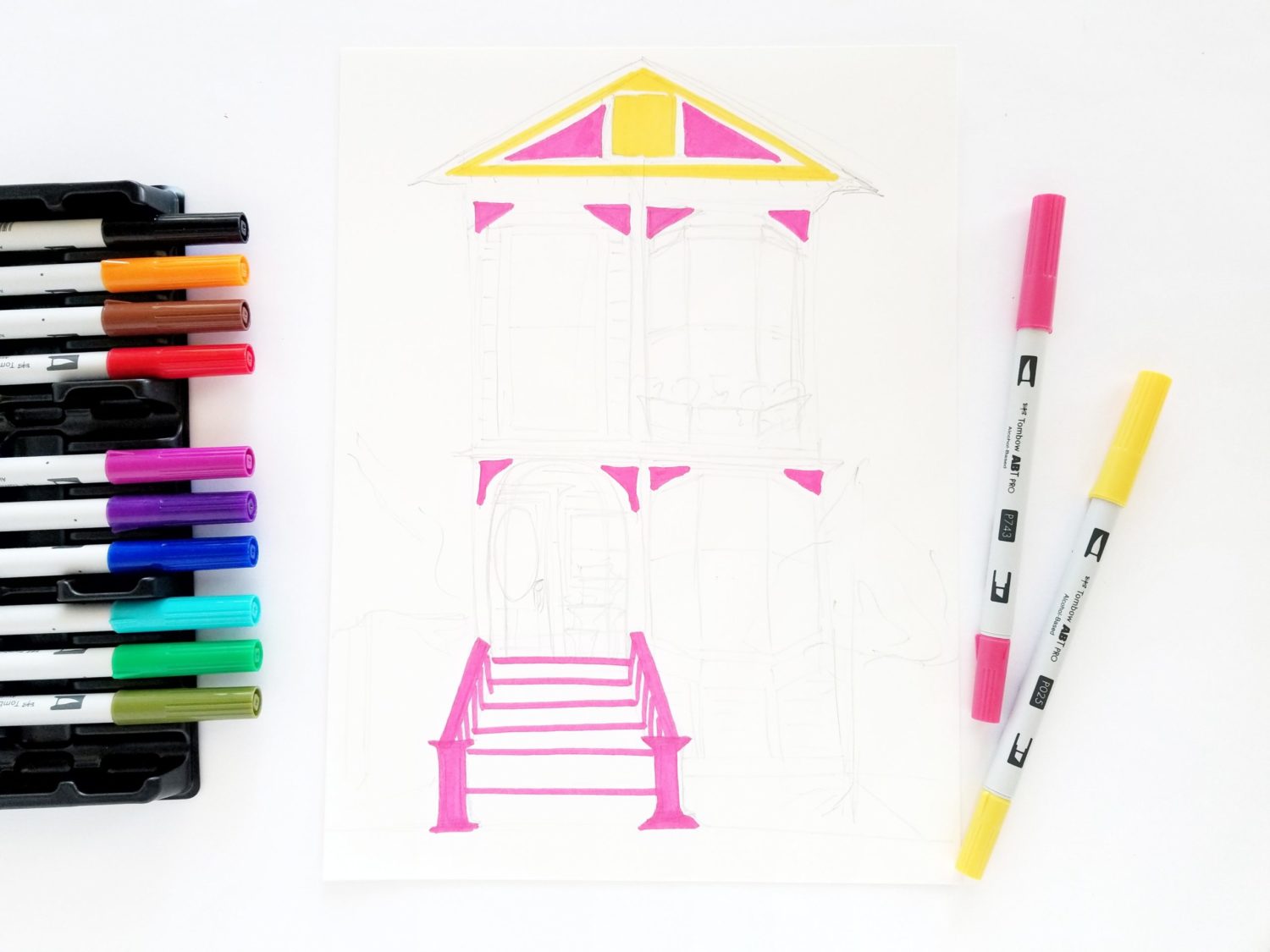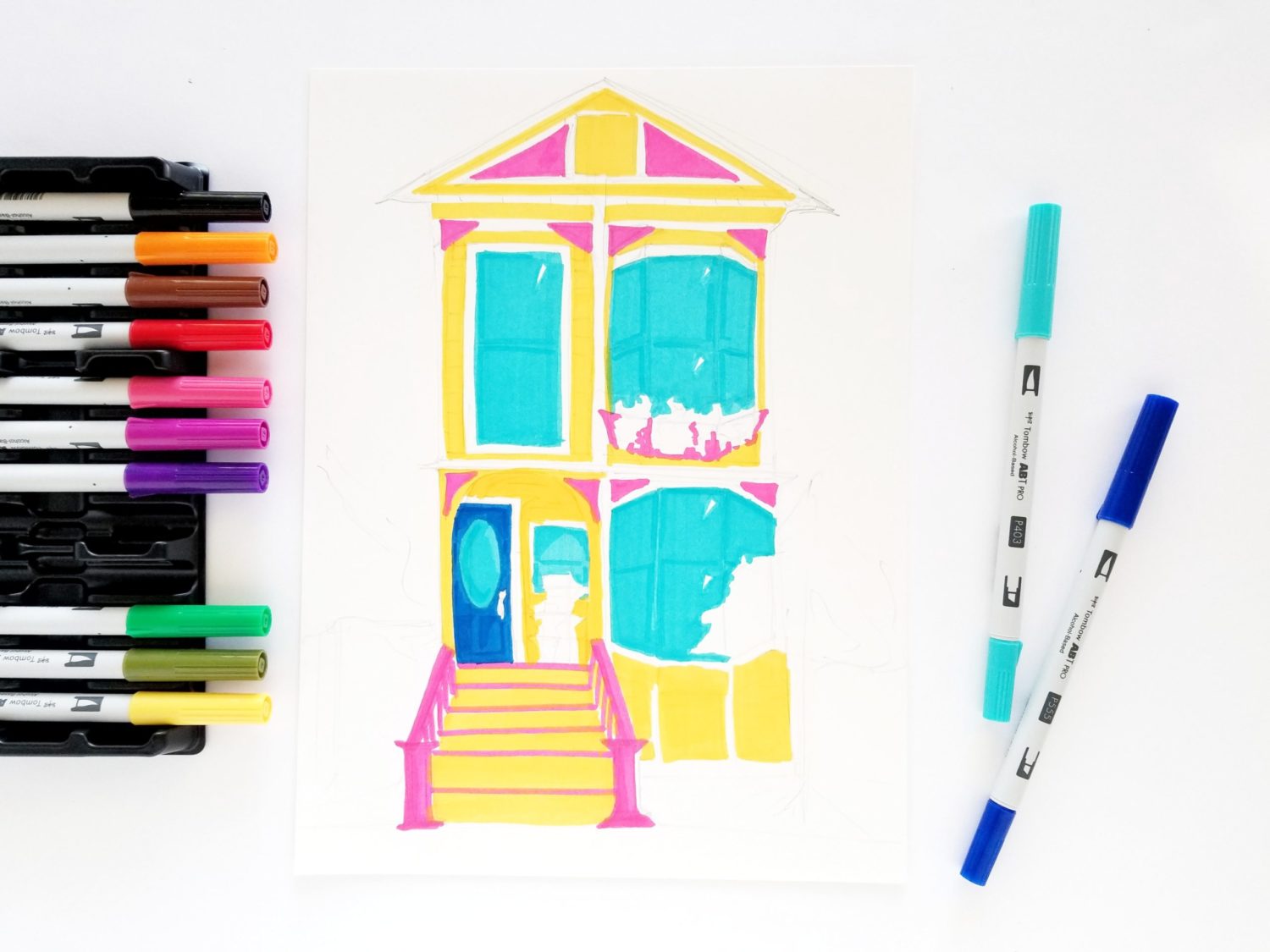 Step 3: Layer Color for Depth
One of my favorite things about the ABT PRO Markers is that you can get a range of value with just one marker. With each layer of color, the color darkens. Add layers to your drawing to create depth. The fine side of the chisel tip is great for this!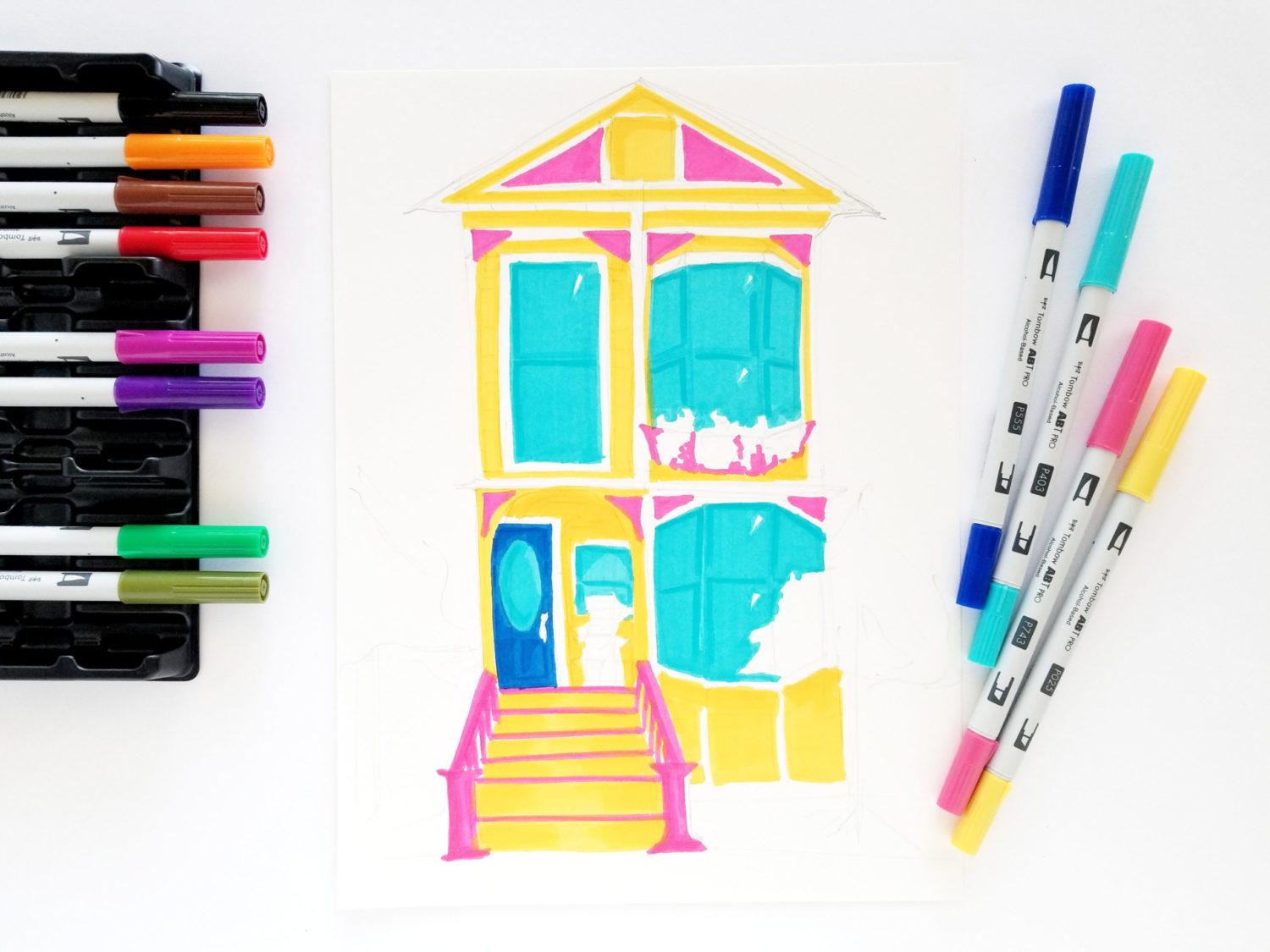 Step 4: Fill in Organic Shapes
Next, use the chisel tip to fill in any organic shapes you have left. For example, landscaping or potted plants. I like to use a scumbling technique to get a really unique look for the trees! Scumbling is traditionally used in oil painting, but it's made the transition into mark making also. To scumble, make tight messy spirals or scribbles to fill in an area. The tighter the spiral, the darker the area. In my case, I filled in the trees and potted plants with a base layer of scumbling and then added another layer of scumbled color to add some shadows and depth.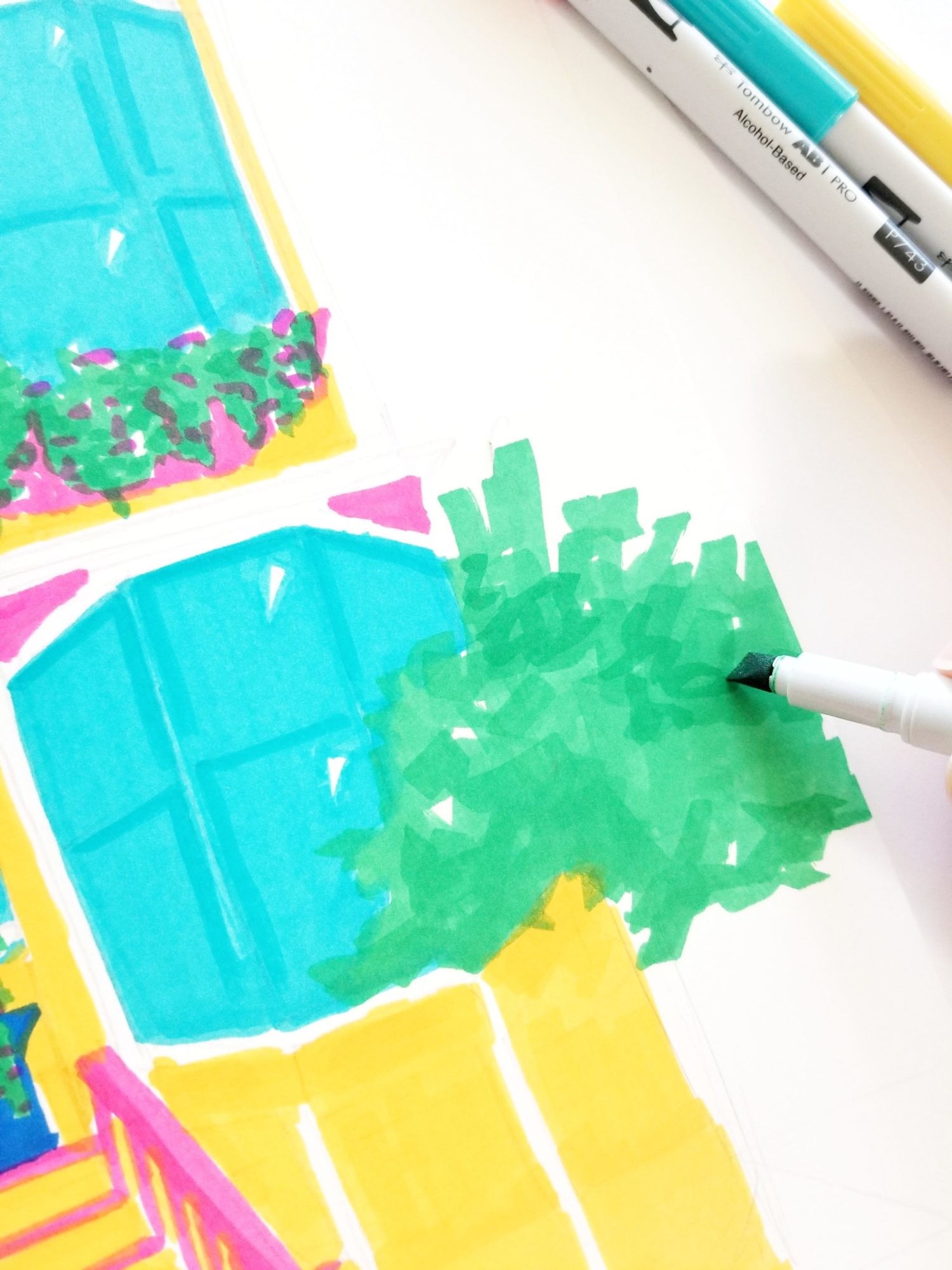 Step 5: Detail and Outline
Finally, use the chisel tip of PN15 to add details and outlines to your drawing. This is when you can define the white areas and highlights also. Adding a very faint line just outside of a white area will help define it. I tend to not use solid lines in my outlining. It's just my style. However, if you prefer solid lines, go for it!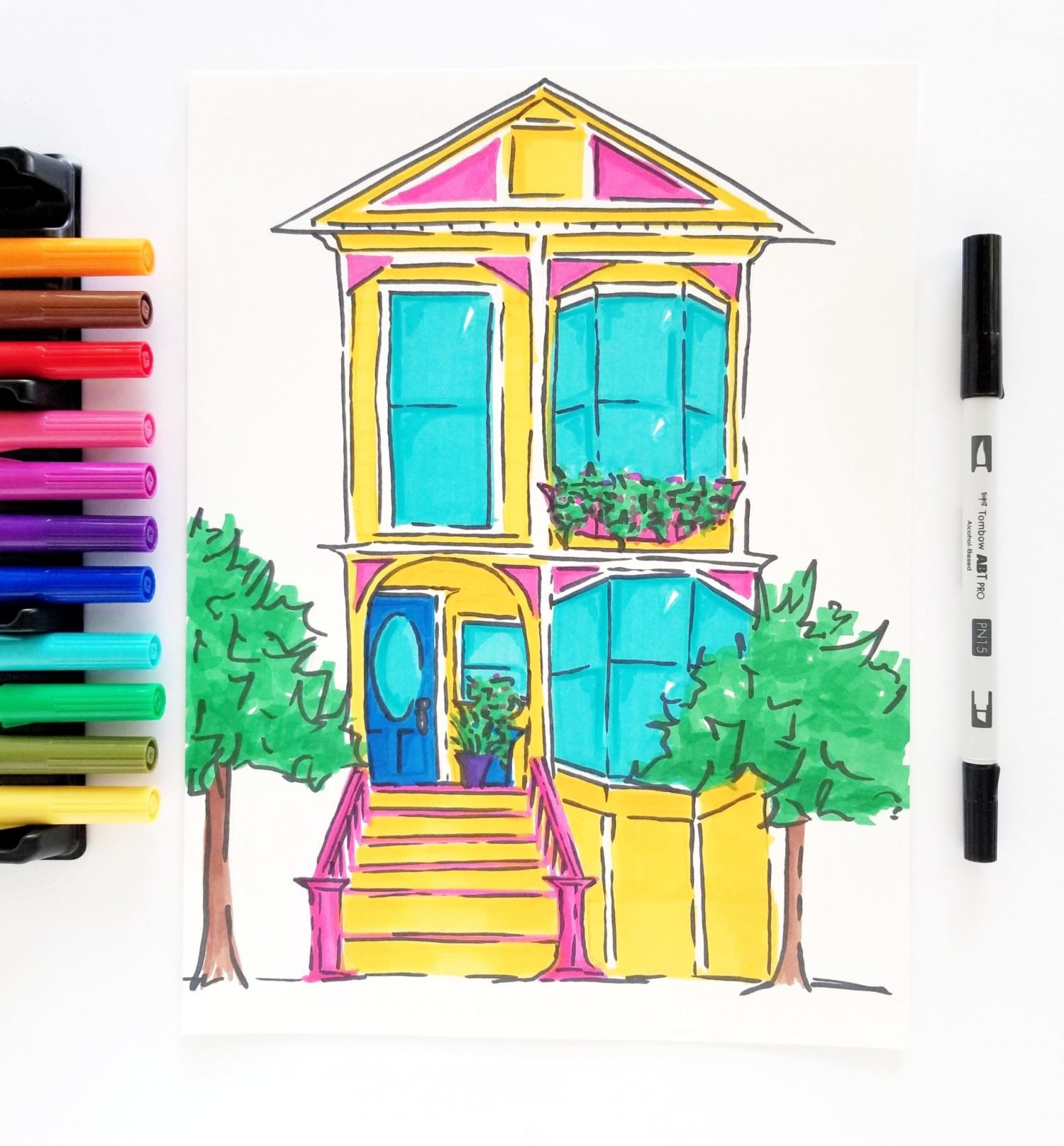 Thanks for following along today! If you use this tutorial to illustrate with the ABT PRO chisel tip, be sure to tag @graceannestudio and @tombowusa so we can cheer you on! For more ABT PRO Marker inspiration, check out these posts:
Happy drawing!