Hello friends, it's Ali LePere here! Today, I want to talk about the versatility of the Tombow ABT PRO Alcohol-Based Markers. Specifically, I want to show you how I made a faux watercolor effect with them! Let's get started!
Materials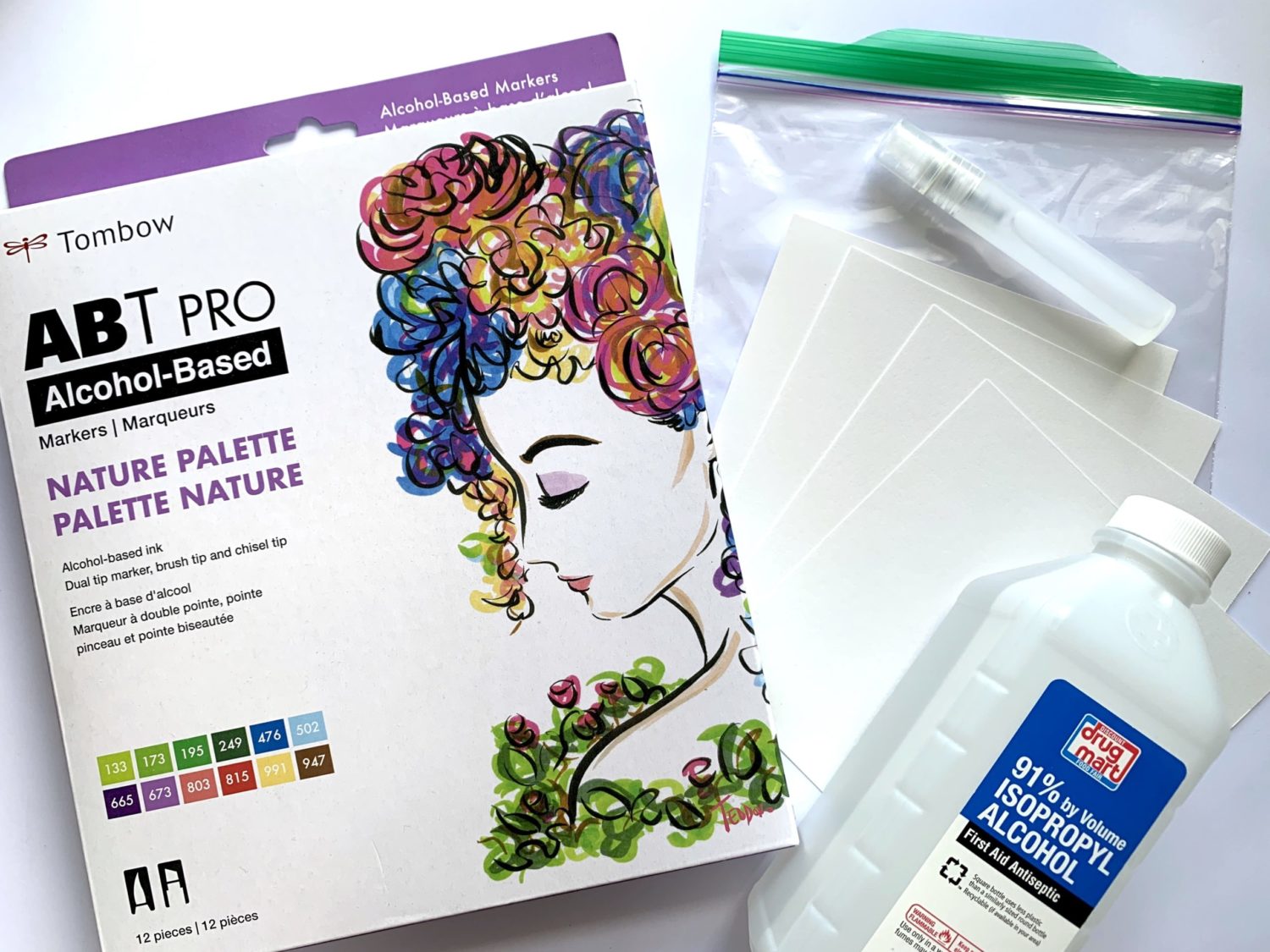 Mister or spray bottle (I used the small/handy spray mister that comes in the Tombow Blending Kit.)
Mixed media paper

One plastic sandwich baggy 

91% isopropyl rubbing alcohol (You can find this at any drugstore or pharmacy!)

Step 1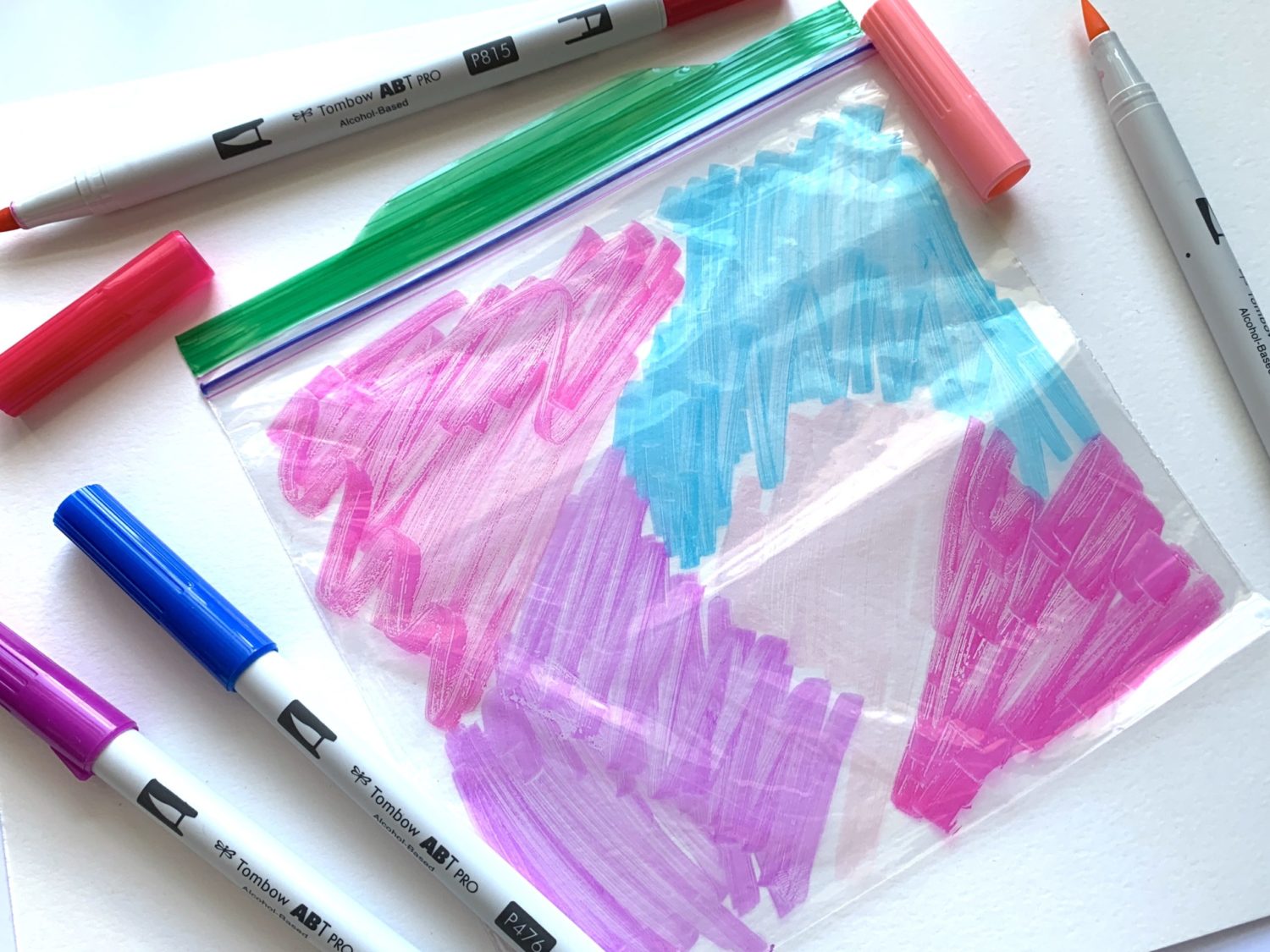 I used the colors P815, P803, P665 and P476 from the ABT PRO Alcohol-Based Marker Nature Palette 12-Pack. Using the brush end of each marker, I colored large swatches onto the sandwich bag. 
Step 2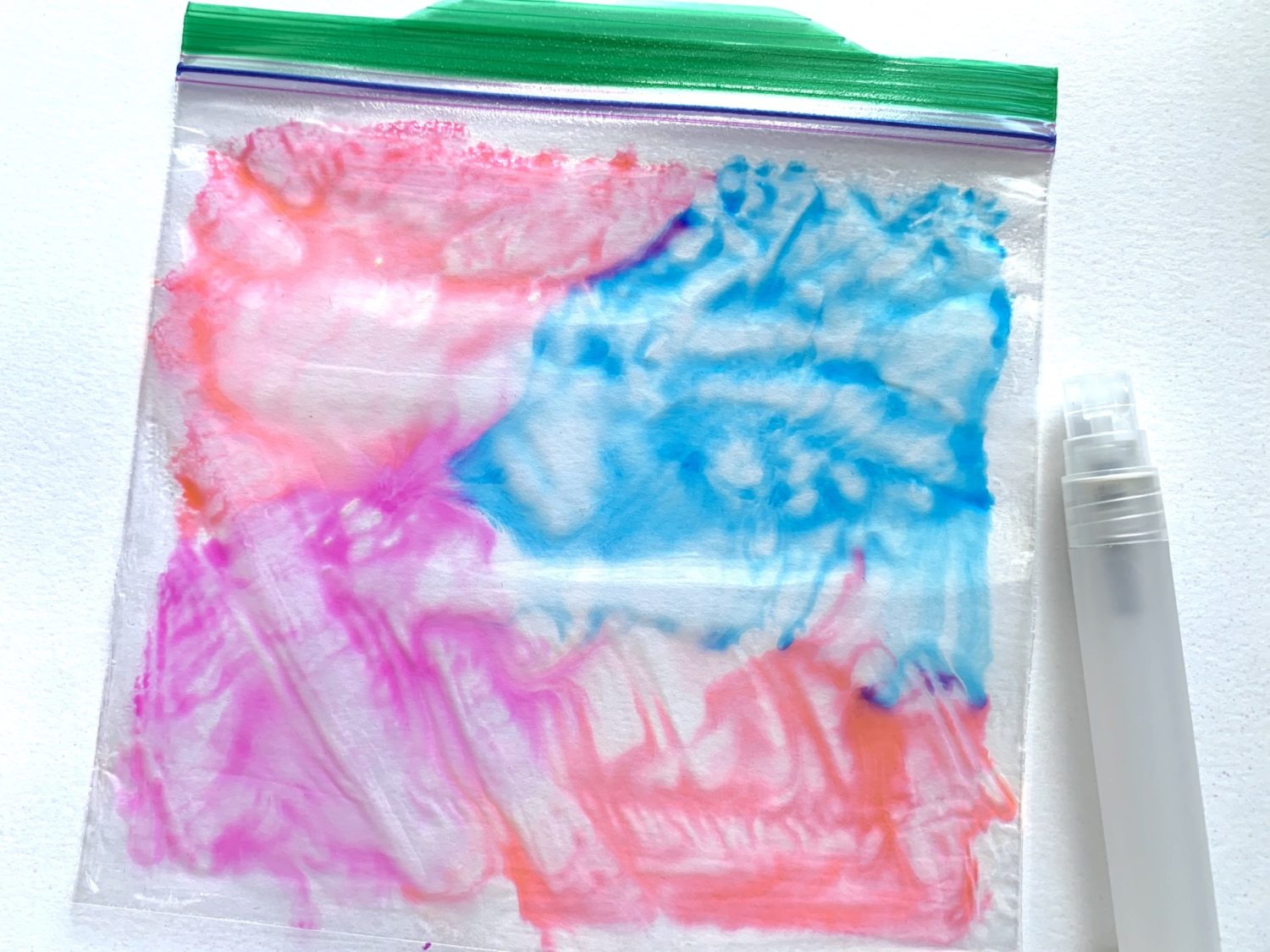 I filled the mister with the 91% isopropyl rubbing alcohol and used it to spray the ink on the bag. I sprayed it liberally because I'm going for the blended/faux watercolor look. The more liquid I put on the plastic bag, the more the ink will spread!
Step 3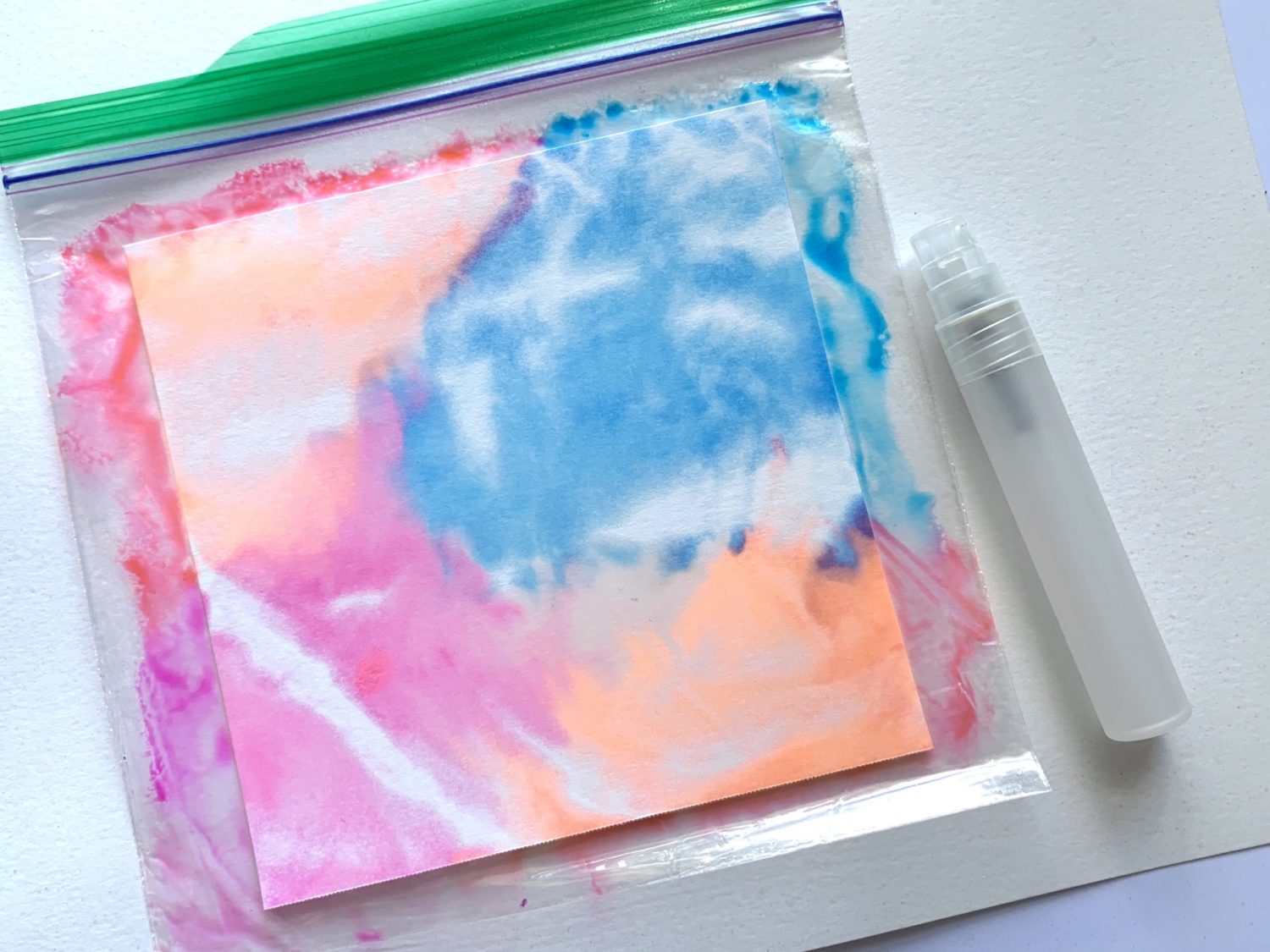 I placed the mixed media paper down directly on top of the ink and alcohol mixture. I chose to use the mixed media paper because I knew it could stand up to all that moisture, but you should know that the ink will definitely bleed through to the back side!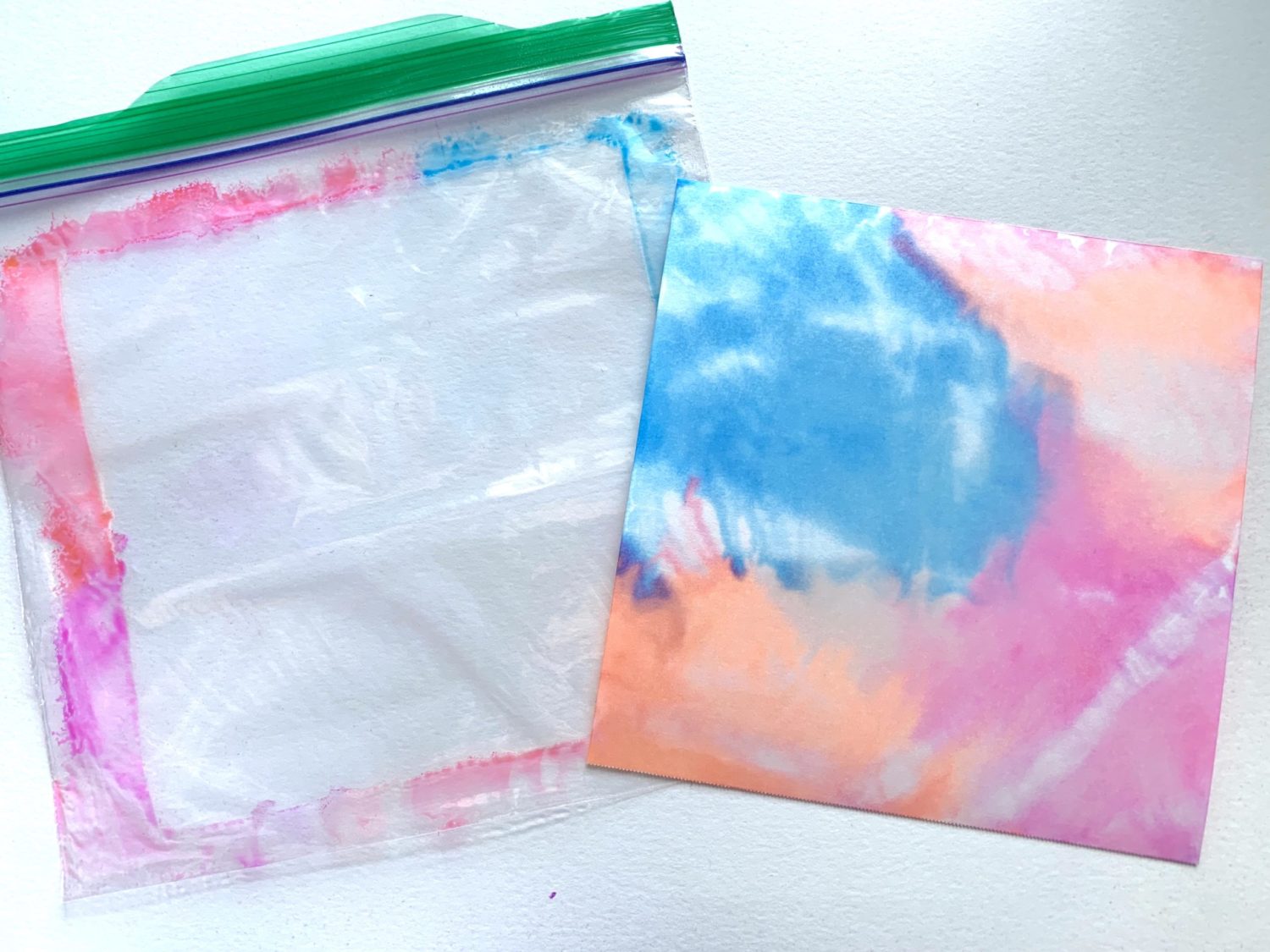 (As you can see, there are still a few spots of white on the paper. At this point, I thought it looked more like a tie-dye effect, which was pretty cool!)
Step 4 
I repeated the first three steps in order to fill in some of those white spots. 
There is no need to clean off the bag or get another one. I simply swatched the ABT PRO Markers again…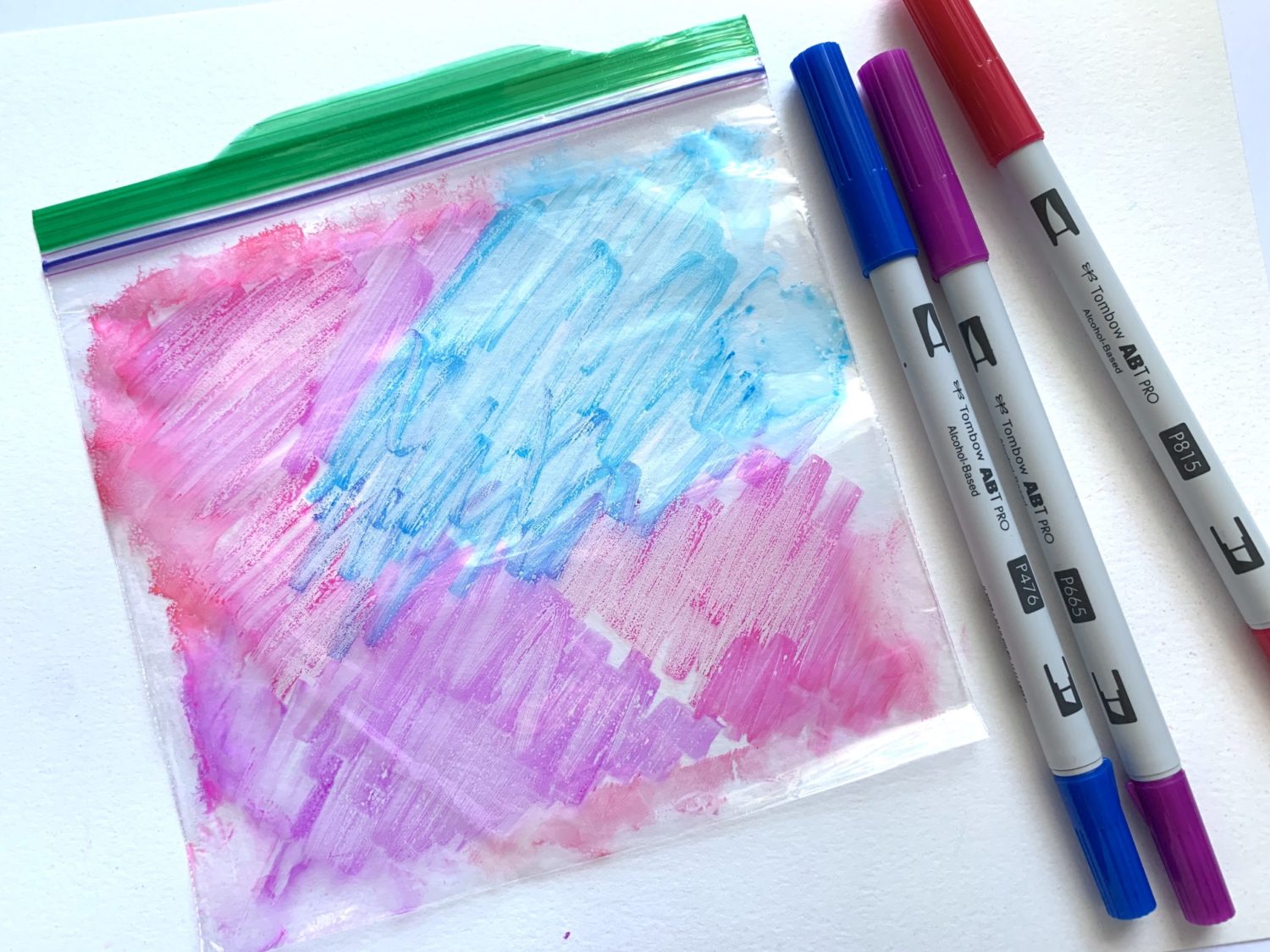 … liberally sprayed the mister on the ink and placed the paper overtop…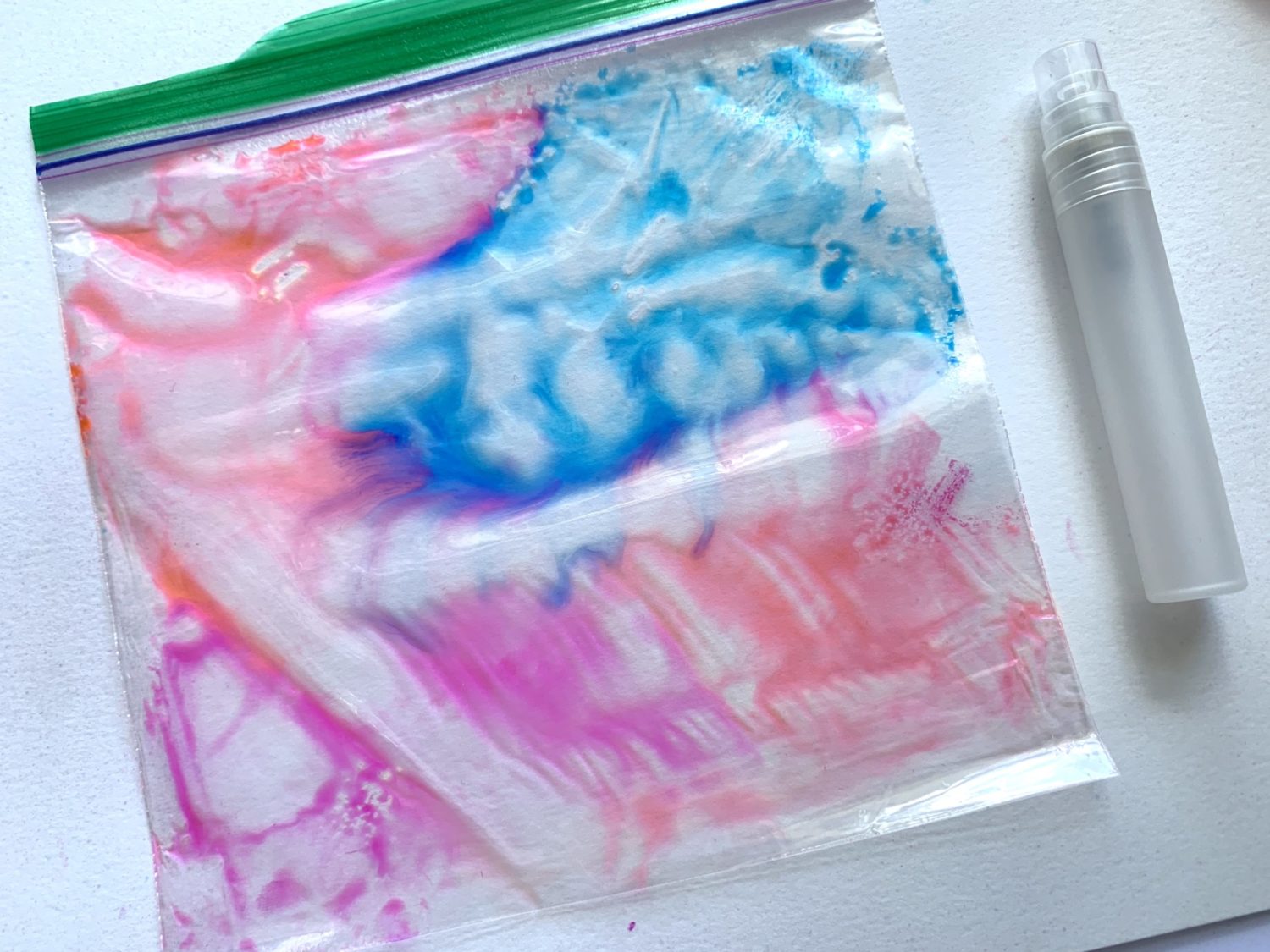 … and voila! My faux watercolor is complete! You know what is extra cool? These dried faster and laid flatter than if I had used real watercolor!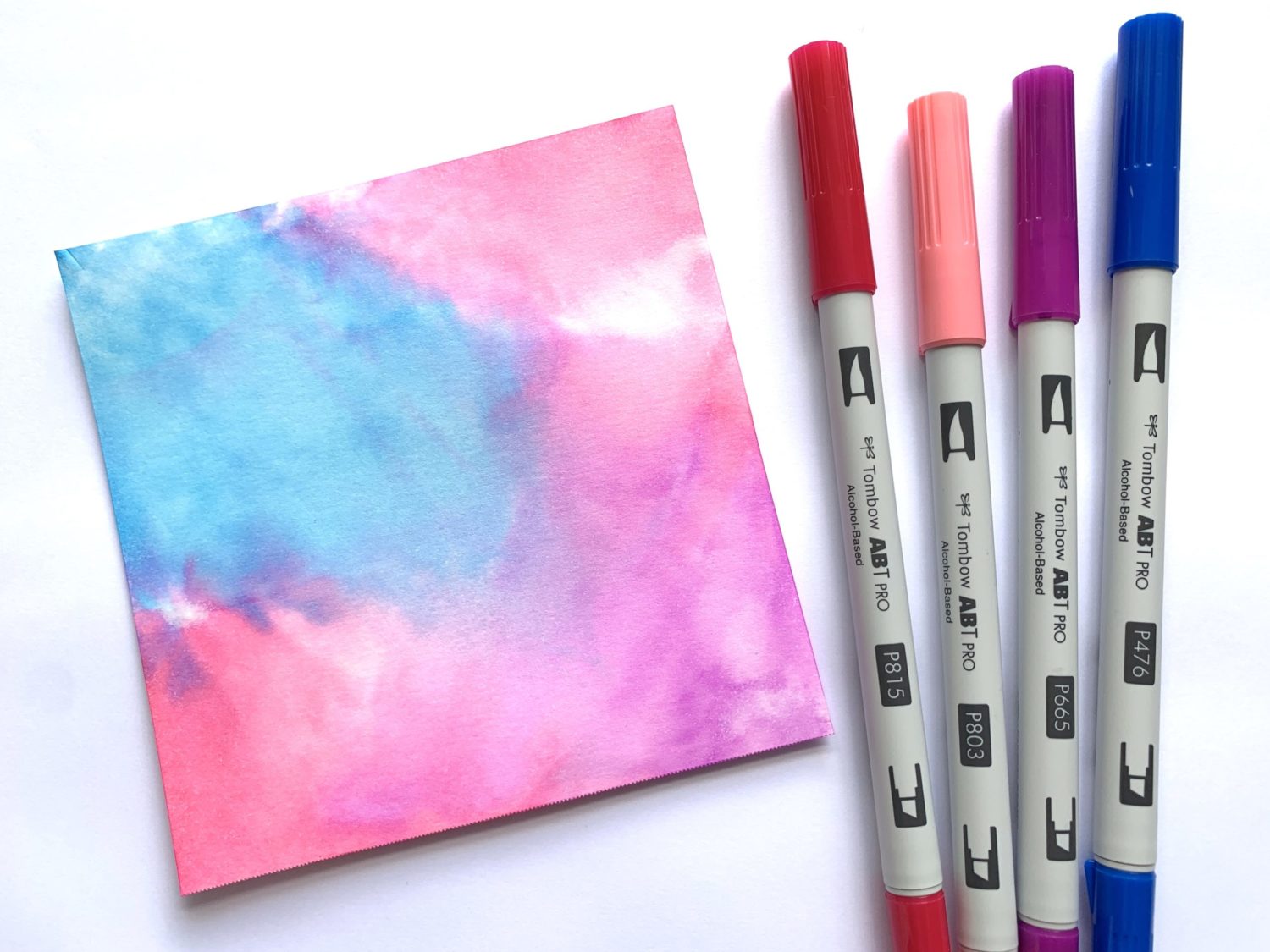 I used the Nature Palette because I love all of the bright colors. There are also 108 different ABT PRO Alcohol-Based Markers to choose from. The color possibilities are endless!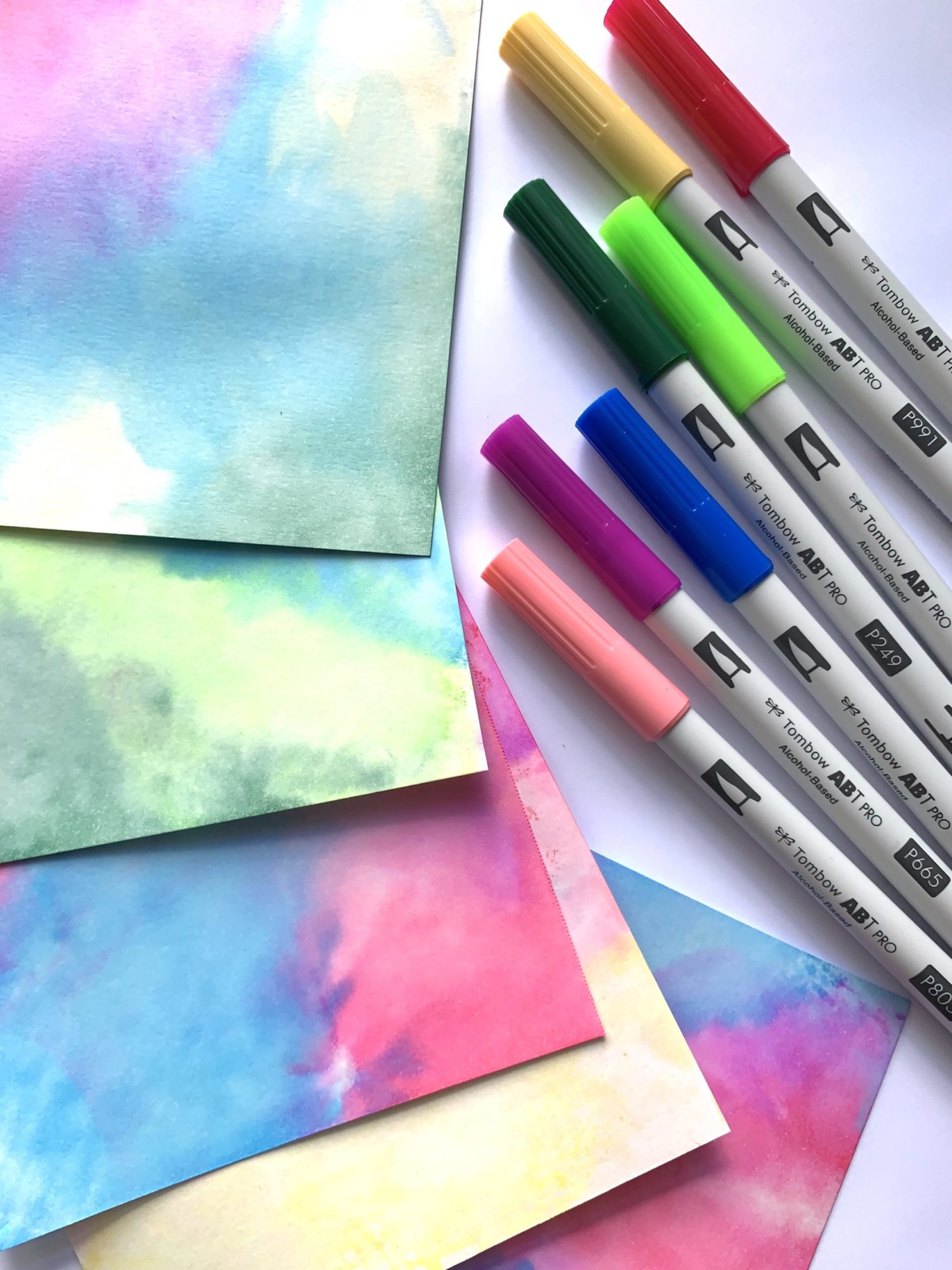 If you want to learn more about using the ABT PRO Alcohol-Based Markers, check out Getting Started with ABT PRO Alcohol Markers: 5 Lessons Learned by Grace Myhre and Jessica Mack's post about Art Journaling With ABT PRO 5-Packs! I highly encourage you to try them. There's something for everyone, no matter the skill level. If you try them out, tag Tombow so we can see your work and cheer you on!