Hey y'all, Katie from Studio Katie here and today I want to teach you how to draw an owl and color him using Tombow's ABT PRO Markers! Owls are such cute critters!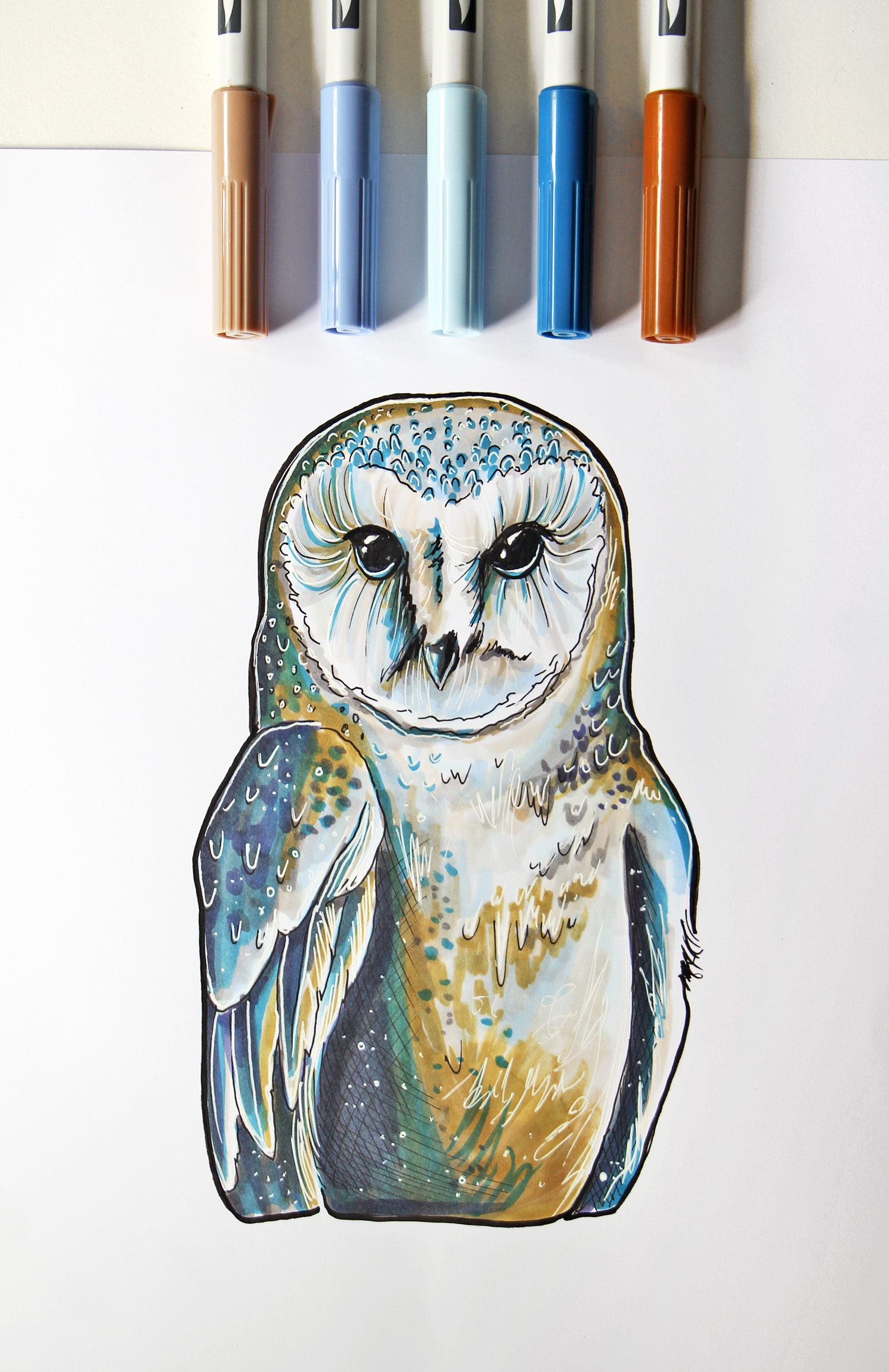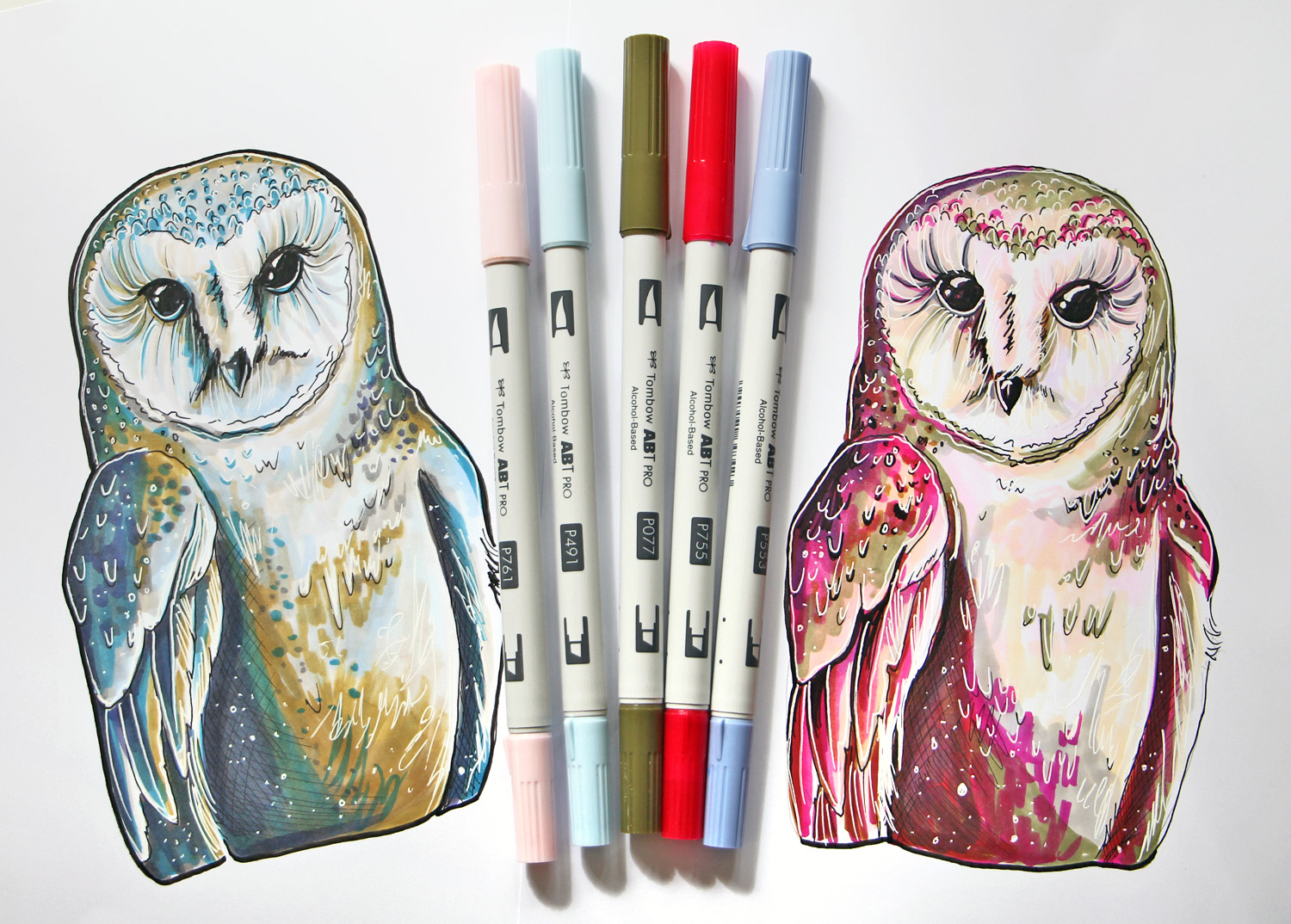 Supplies: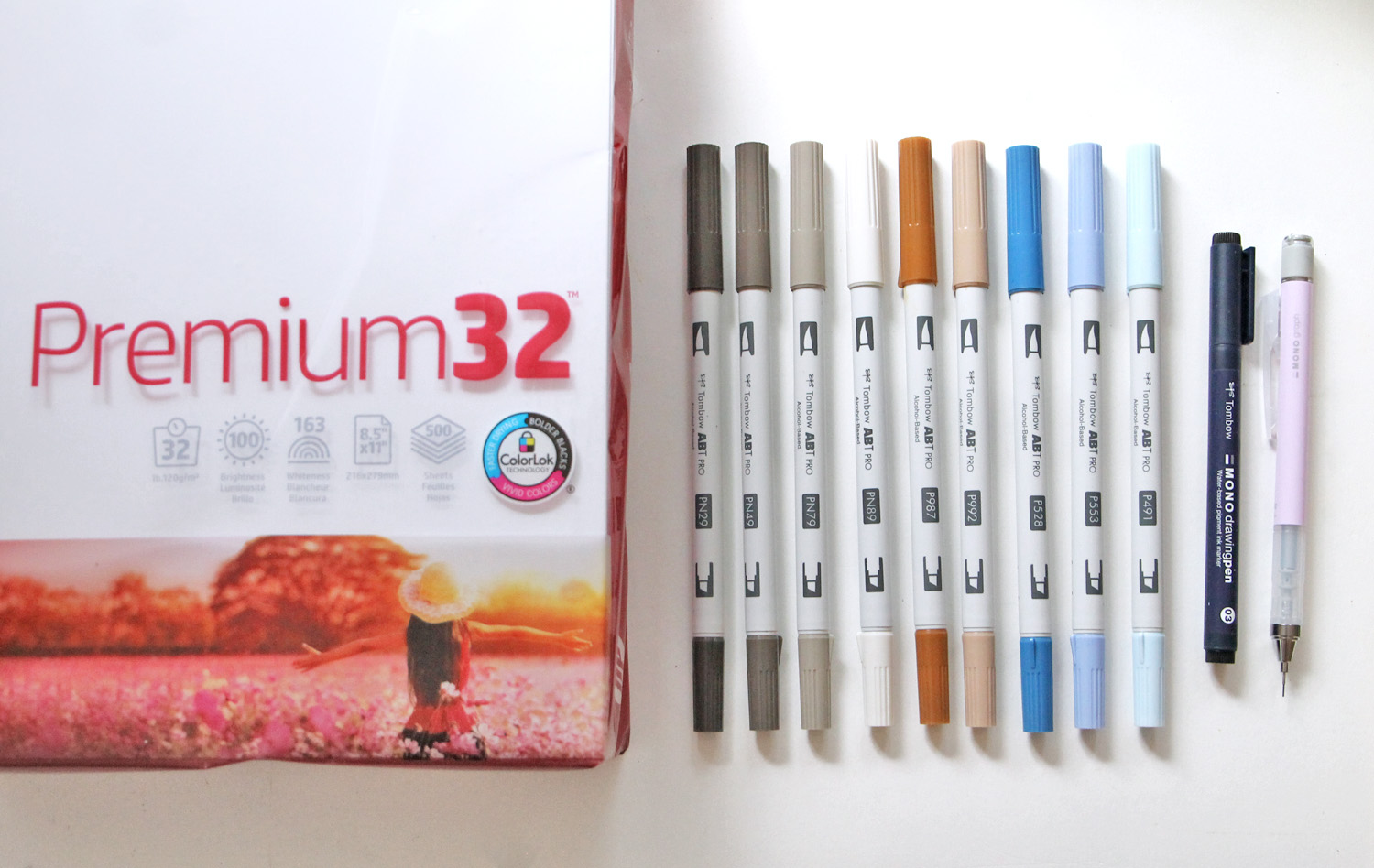 How to Draw an Owl:
To start off this tutorial, I've created a simple guide to show you how to draw an owl!
Step one:
You want to start by sketching out the basic shapes: They can have oval or tear drop shaped bodies. I'm drawing a barn owl, so I gave him a heart shaped face. Add one wing slightly in front of his body and one slightly behind. Since owls heads swivel so far, you can turn his face any angle. As you can see, my owls head is facing left. His body is angled to the right.
Once you have an idea of his shape, use your pencil to add in more detail. You can add U shapes for feathers and lines coming from his eyes.
Step two:
Go over your sketch with ink using a MONO Drawing Pen. These pens are water-based, so you can then go over them with the ABT PRO Alcohol-Based Markers without worrying about them smearing.
I also like to add cross hatching in areas I know will be shadowed. This will show through the color for some nice texture!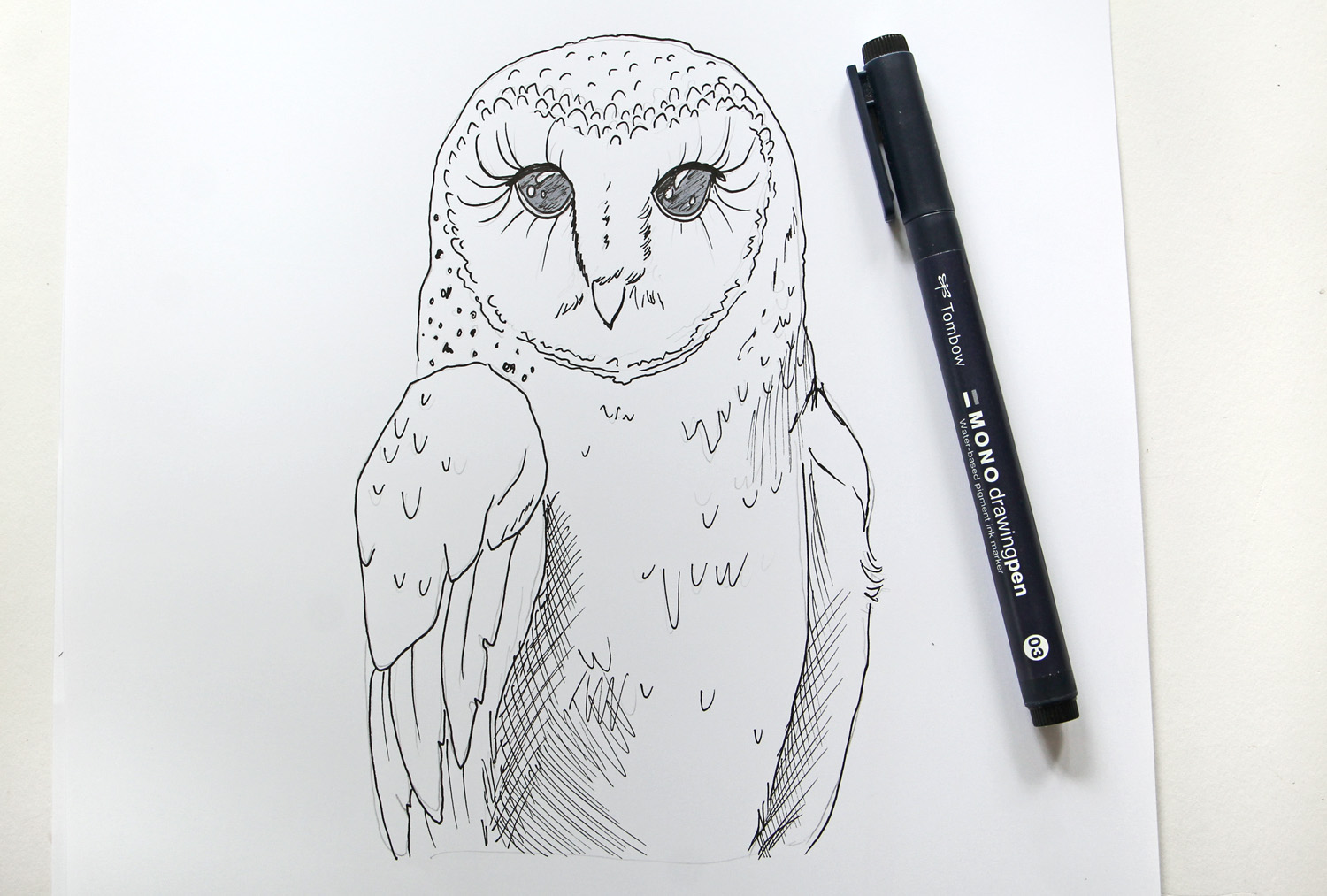 Step three:
It's time to start coloring! To start, I'm going to work some of the values in using the warm gray ABT PRO Markers. Learn all about Grayscale Coloring with ABT PRO Markers here.
Add the darker tones in areas like in his eyes on one side and beneath his feathers/wings. Use the lighter gray tones to lightly shade around his eyes and his body.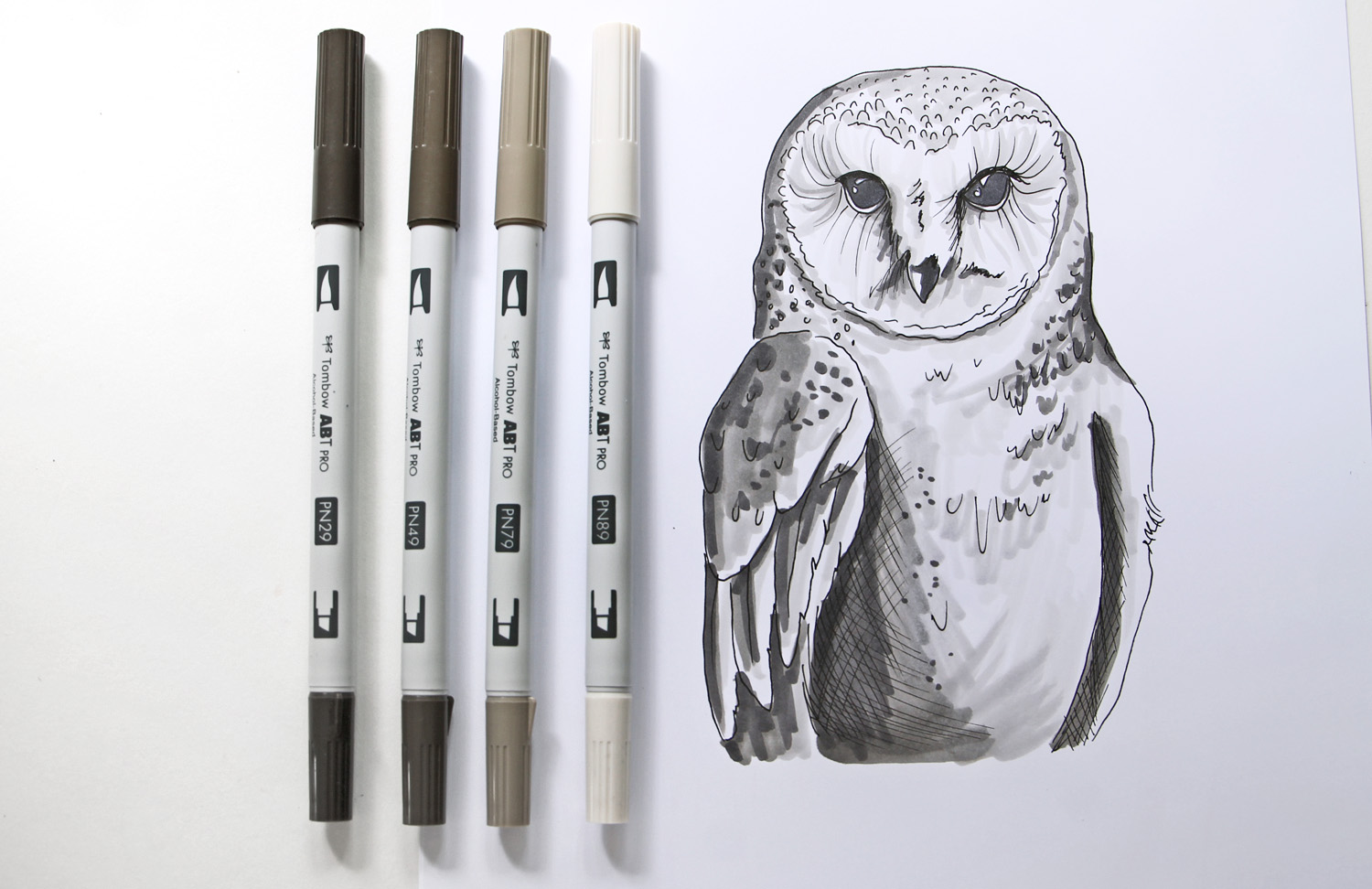 Step four:
Now that you have the values down in gray tones, begin to add color on top. Add the darker/vibrant colors over the darker areas and blend them into the lighter areas by coloring over the edges with the lighter colored markers. P992 and P987 are gorgeous browns while P528, P552 and P491 are pretty blues that turn your owl into a more stylized drawing.
Feel free to take artistic liberty to your owl by coloring him in your favorite colors! I did a second owl sketch in pinks.
Have fun by making marks to resemble feather texture.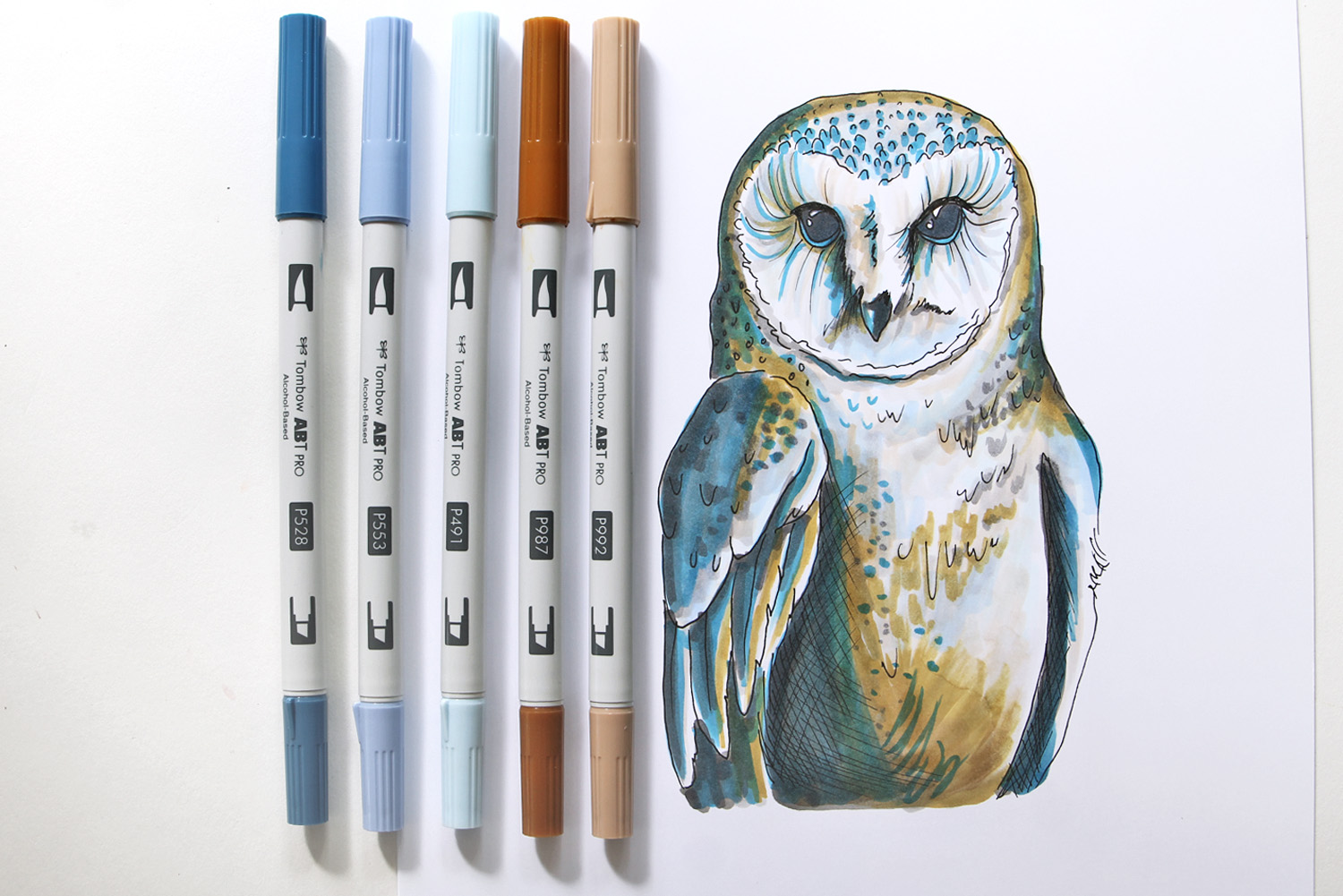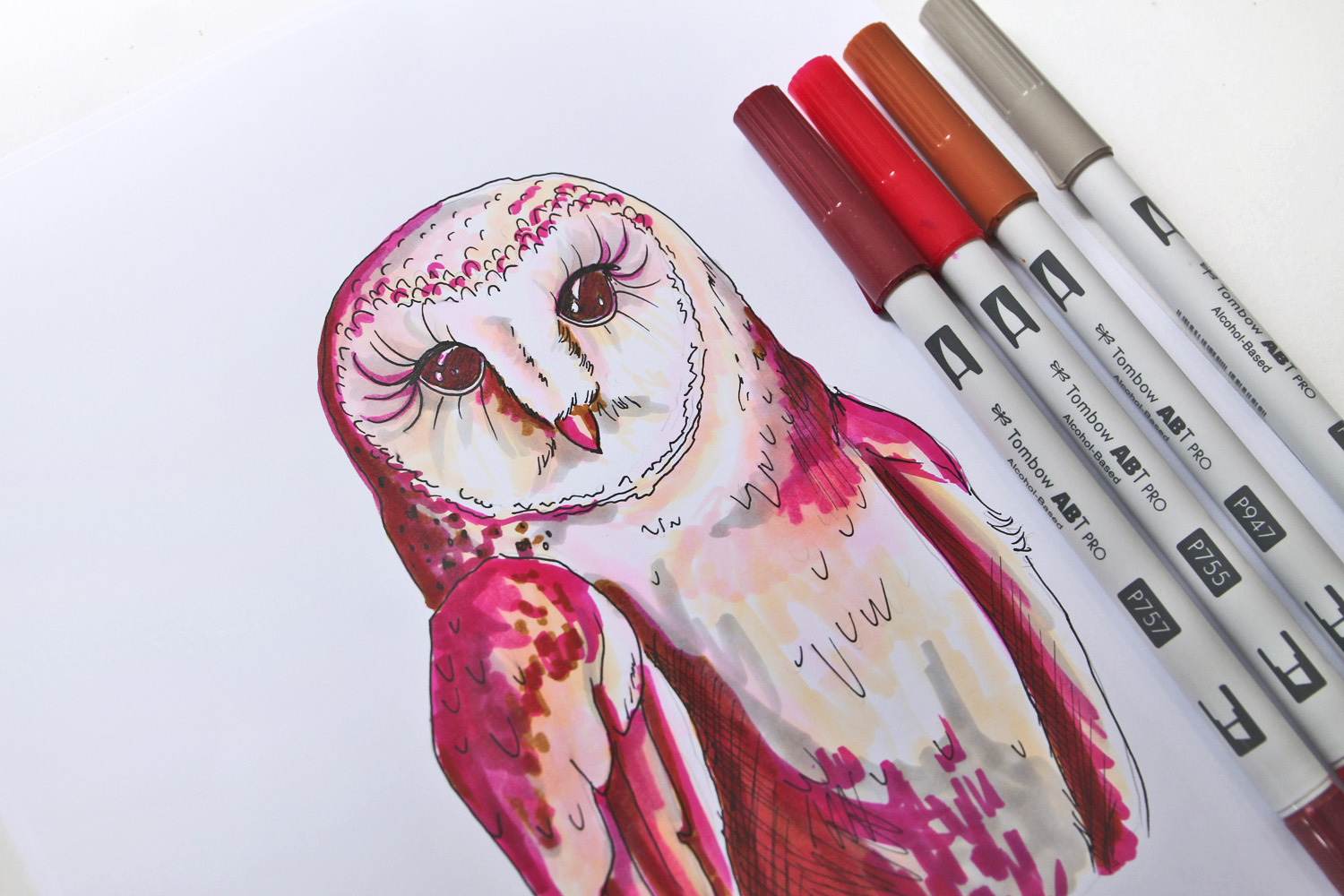 You can play with the initial sketch and make your owls more realistic, give them a more cartoon style or something a little bit in between (which is what I aimed for)! I hope you enjoyed this tutorial!
If you give it a try and share it, feel free to tag @tombowusa and myself (@studio.katie)so we can see!
For more posts about Tombow's ABT PRO Markers: