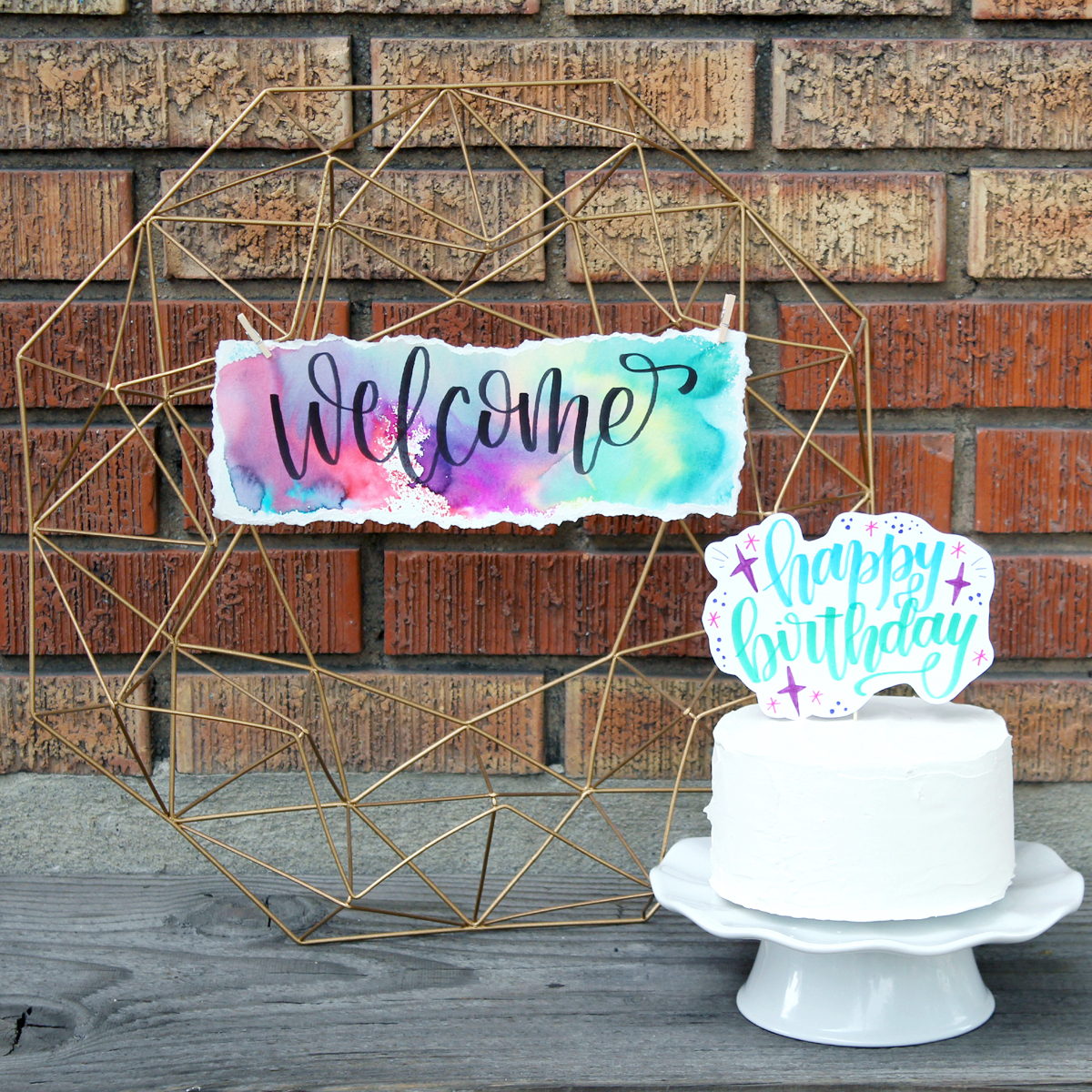 How to Add Hand Lettering to Crafts!
Hi Tombow friends, it's Natalie from Doodlecraft. I'm primarily a crafter and love to find ways to add my hand lettering to crafts. Take your hand lettering to the next level by using it in your crafts, home decor, handmade gifts and party decorations. How do you showcase your hand lettering?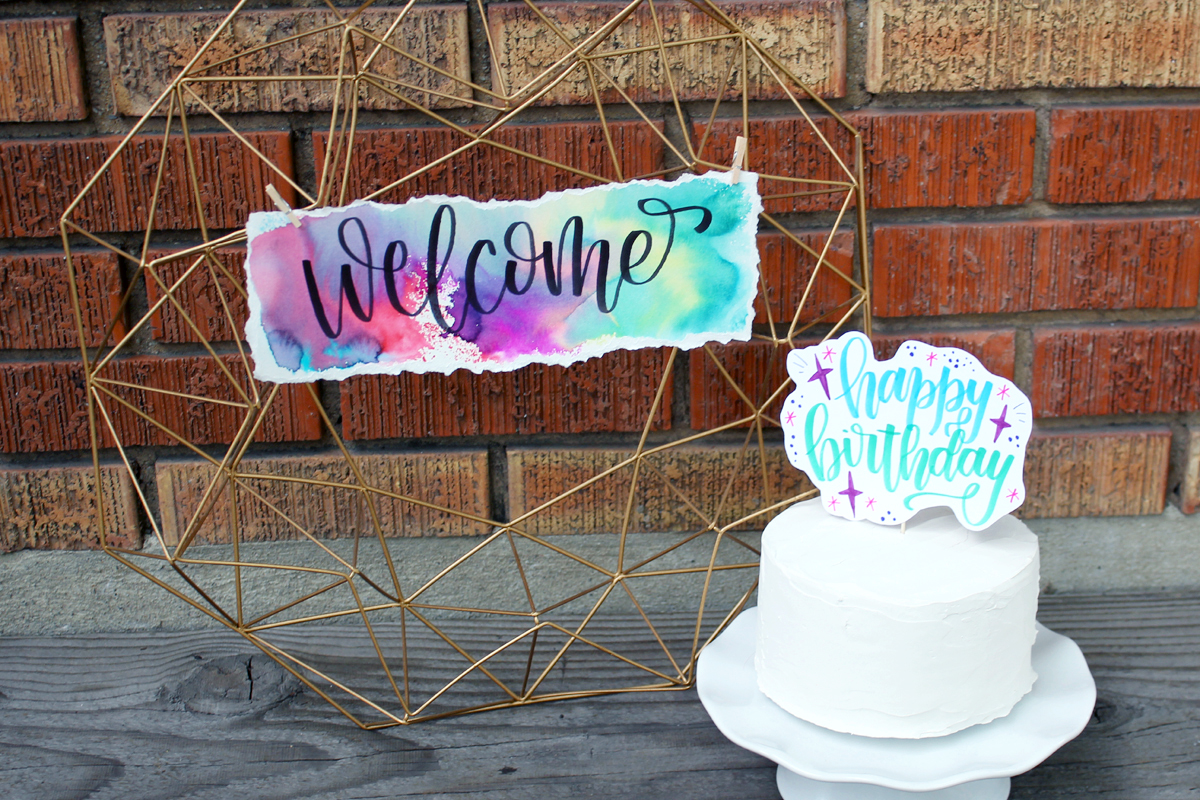 Step 1: Hand Lettering
Hand lettering is the art of drawing letters. It can be done like calligraphy (in one brushstroke) or it can be drawn carefully and thickened in the right places. Typically this is called hand lettering, bounce lettering or faux calligraphy. If you are just getting started with hand lettering, Tombow has a great Dual Brush Pen Lettering Workshop available. Give it some practice with these excellent ideas: Learn Bounce Lettering and Easy Faux Calligraphy.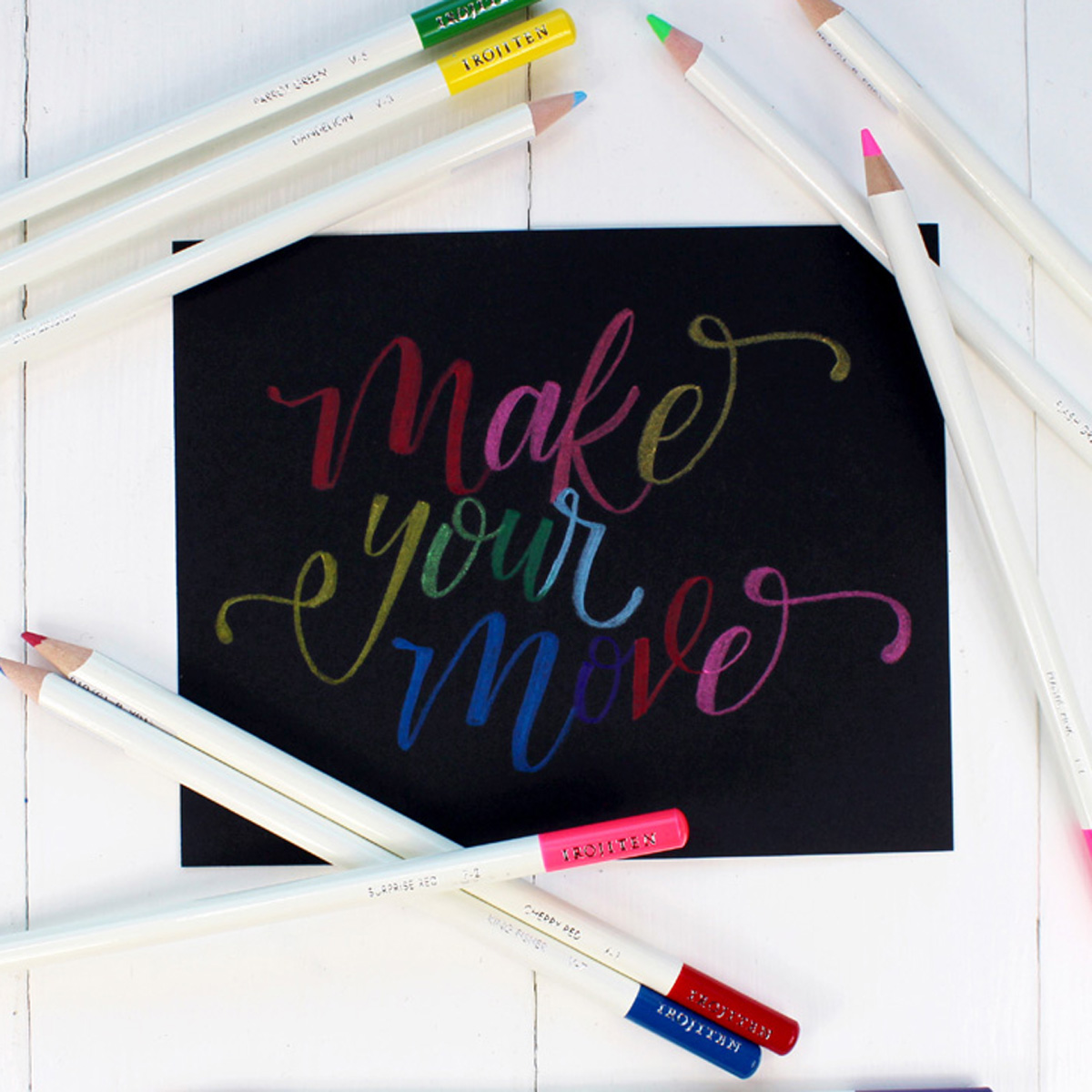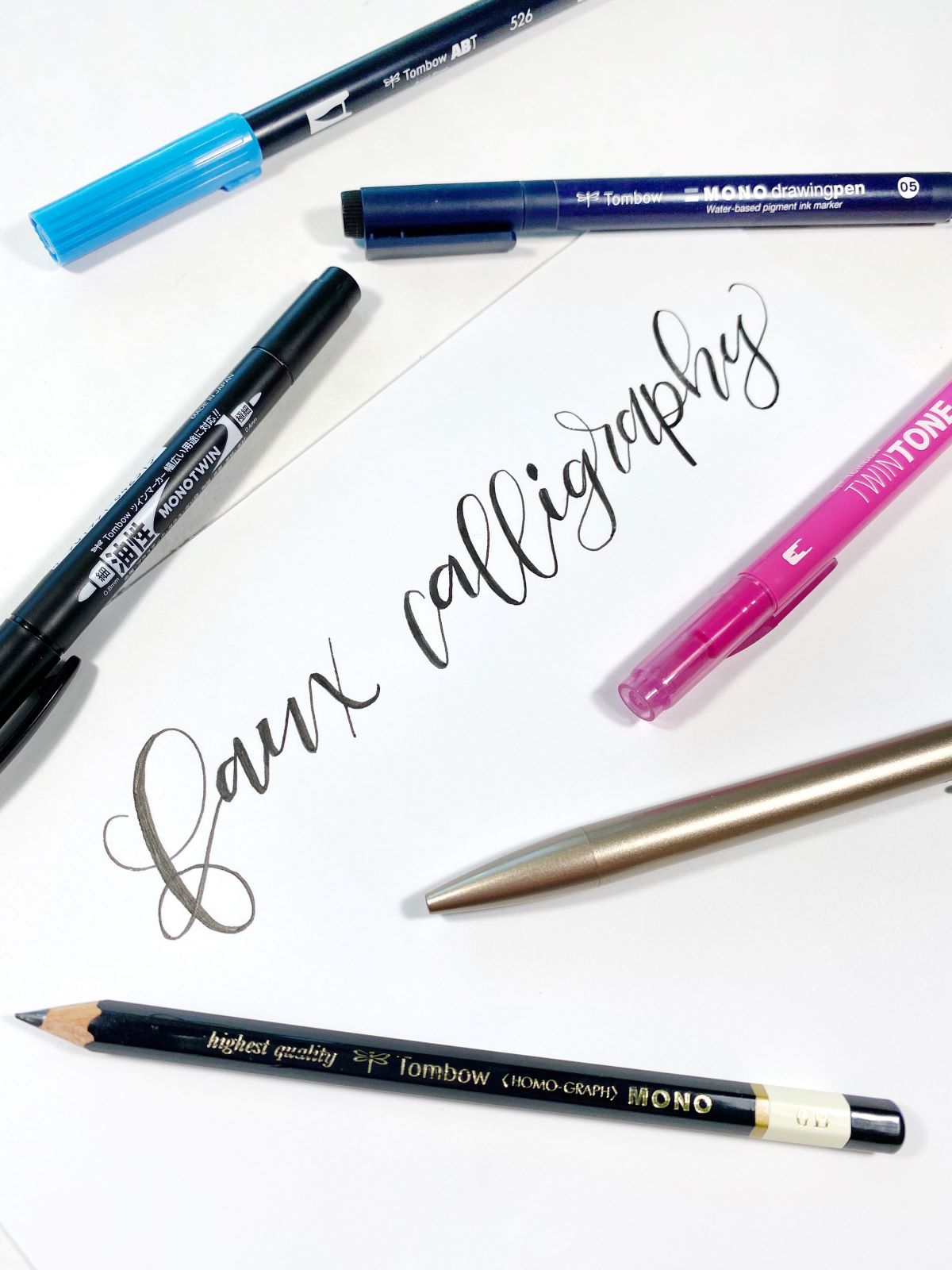 Step 2: Hand Letter Everything
Now that you are addicted to hand lettering, put it everywhere! You are hanging your art work up on the fridge for all to see. Start to take pictures and post them! Start an Instagram account and share your lettering with the world. Follow @tombowusa and @doodlecraft for more fun hand lettering ideas too. Here are some more great ways to share your hand lettering: Card Making and Sending Happy Mail.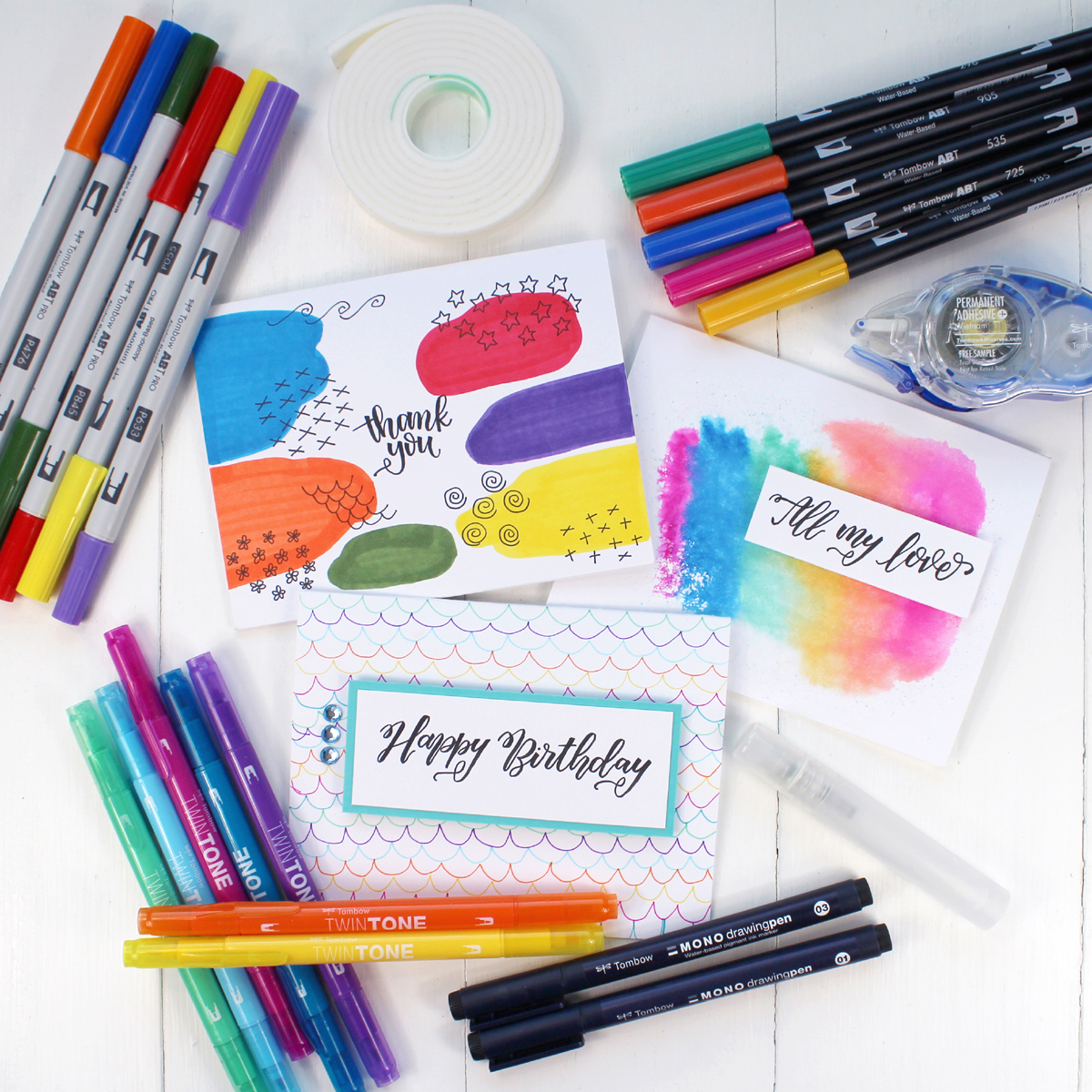 Now let's do a couple of quick crafts together using hand lettering!
Project 1: Wreath Welcome Sign
Supplies Needed:
Watercolor paper
Spray bottle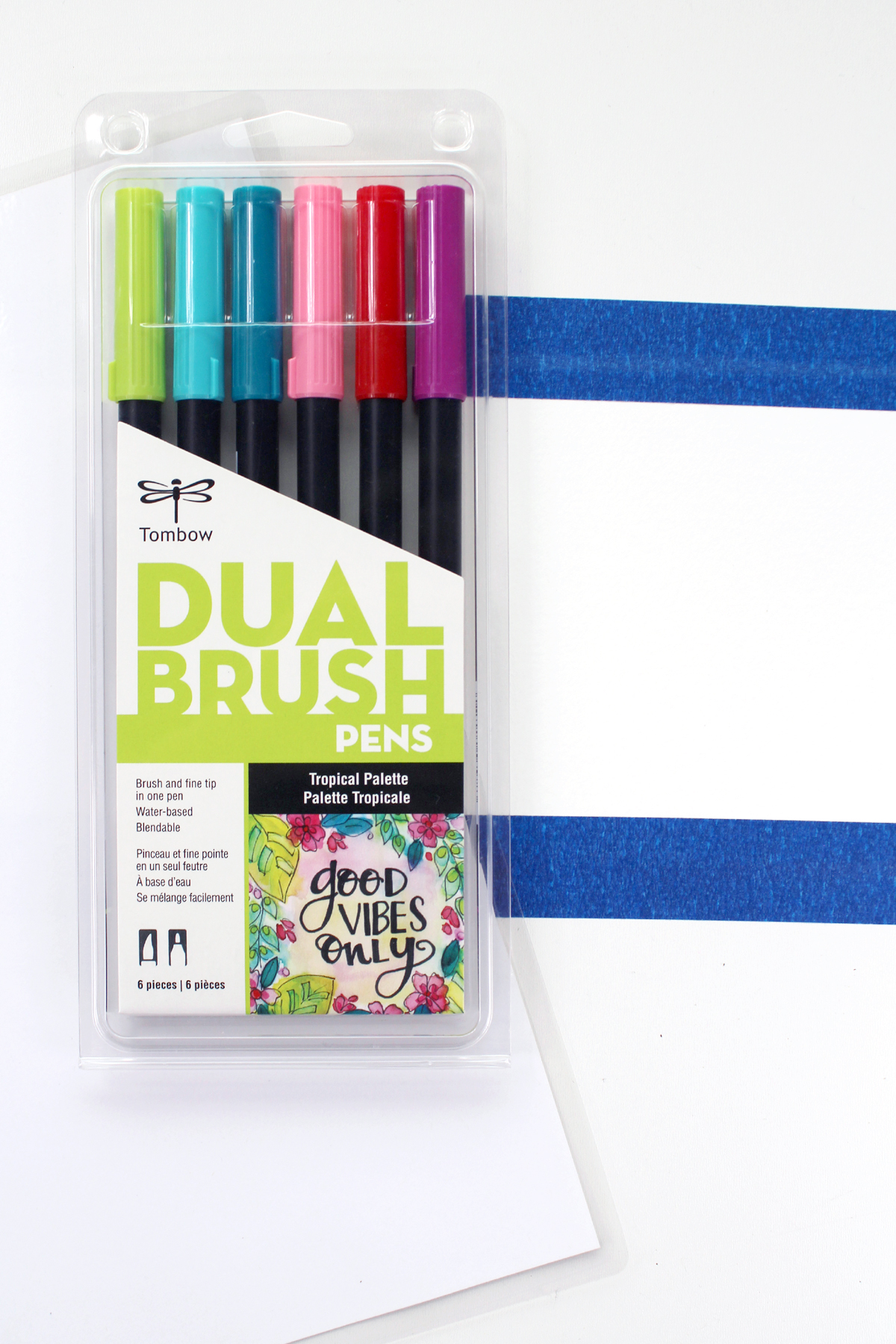 Begin with a watercolor wash background.
This watercolor background technique is one of my favorites and I use it all the time. Start by taping the watercolor paper down with painters tape or washi tape. Then, scribble the Dual Brush Pens on the Blending Palette.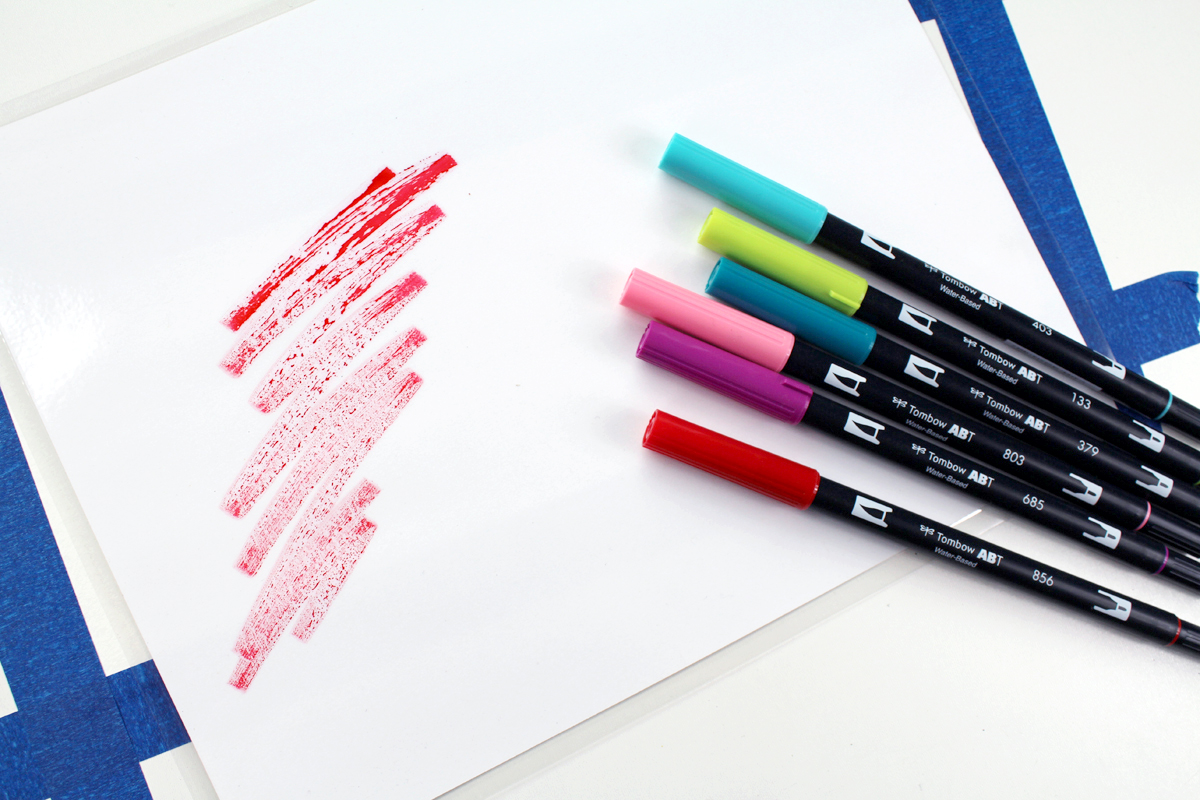 Next, spray the Blending Palette with a spray bottle.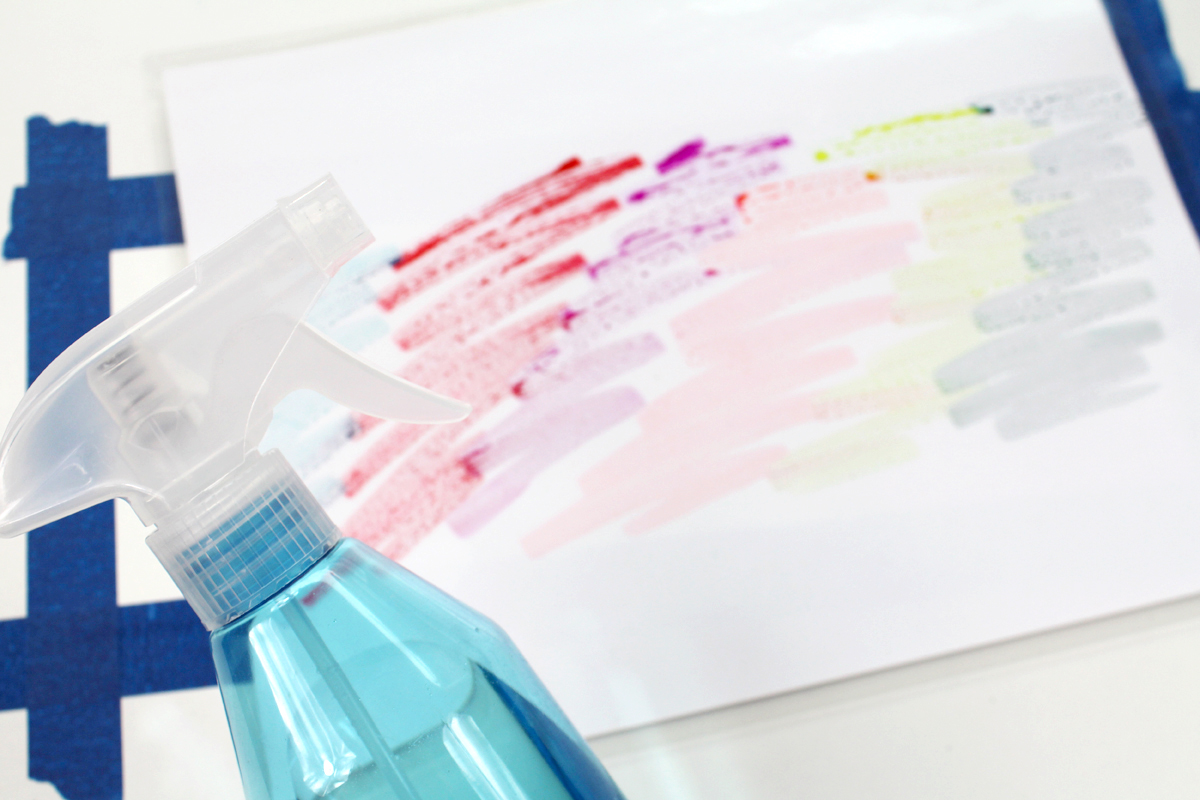 Then, turn it over and press it onto the watercolor paper. Finally, remove the Blending Palette and let the watercolor wash dry.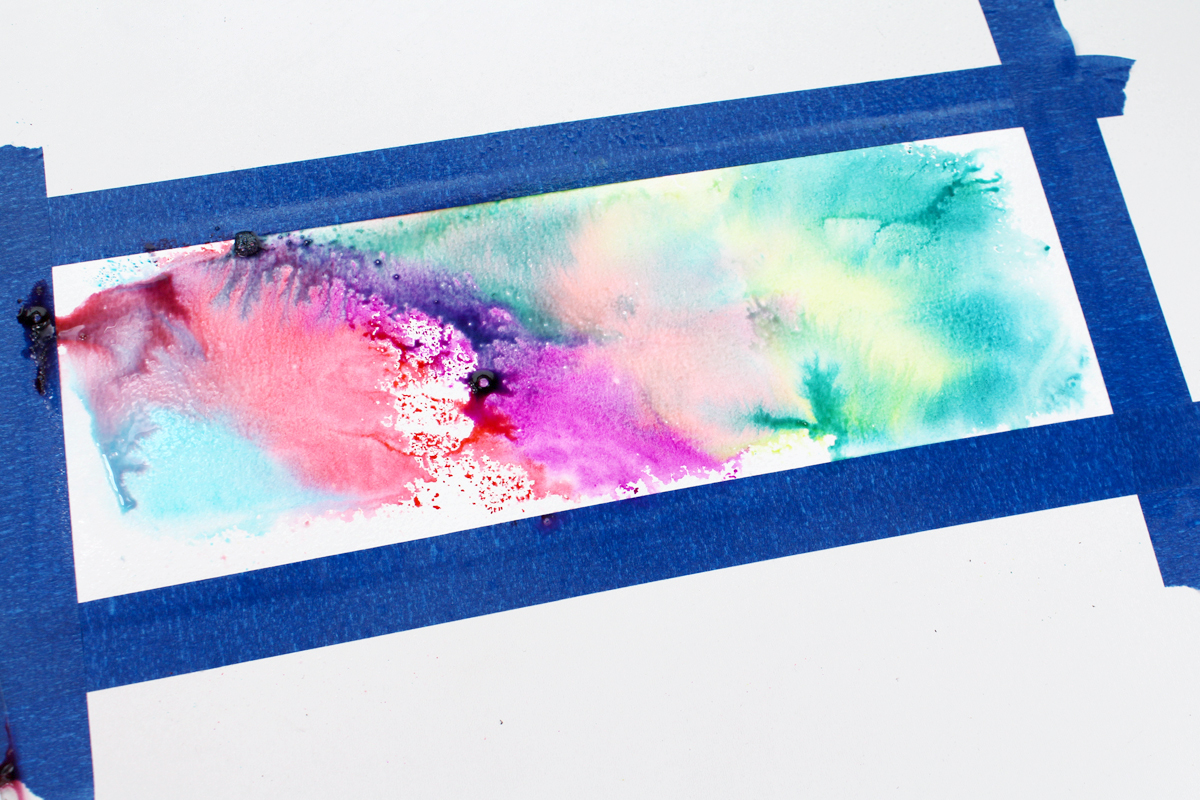 I love this unique effect! Look how it looks like the night sky and aurora borealis!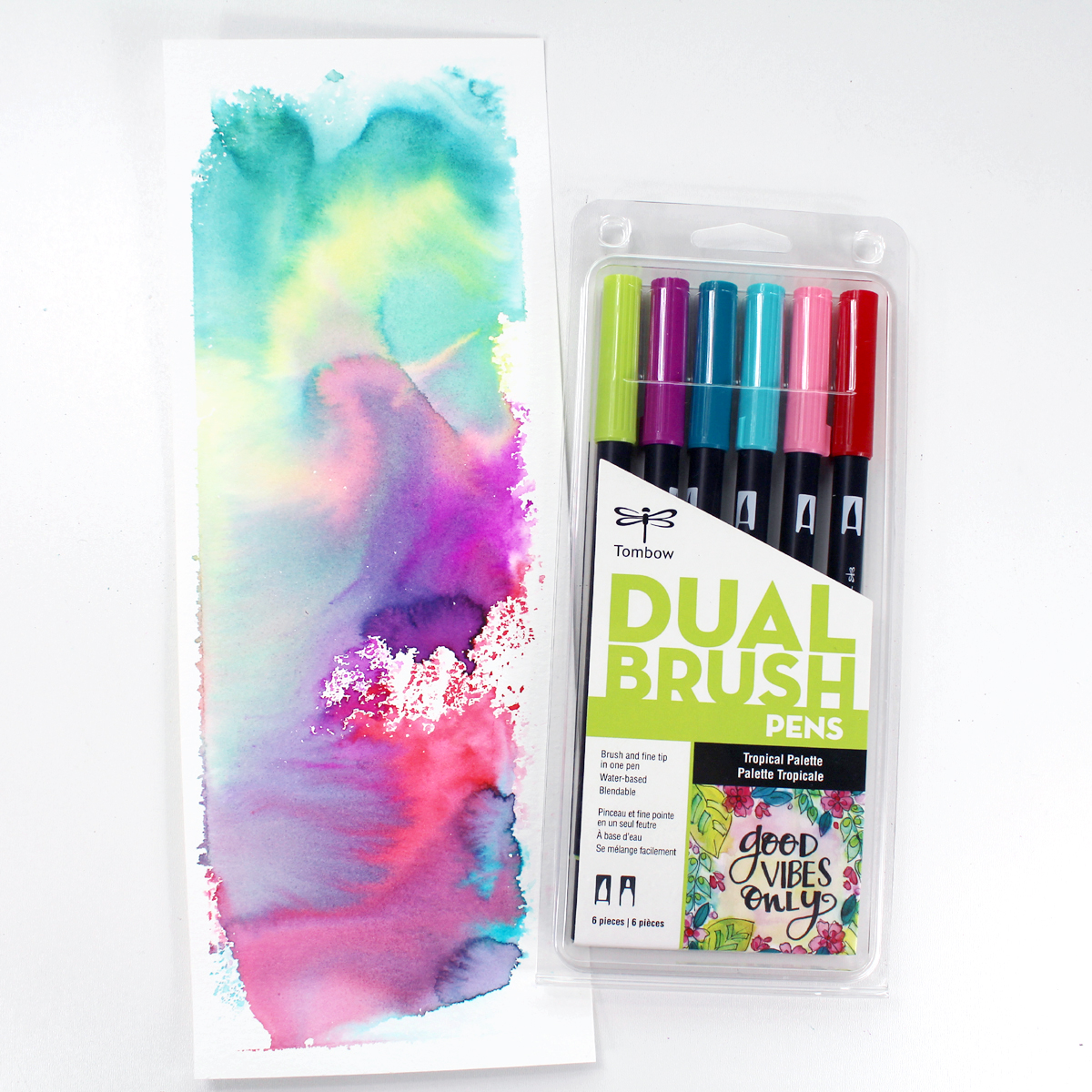 Use this fun technique for home decor, handmade gifts and more! Check out these fun ideas: Watercolor Wood Slice, Framed Mantra for the Home and Handmade Gratitude Journal.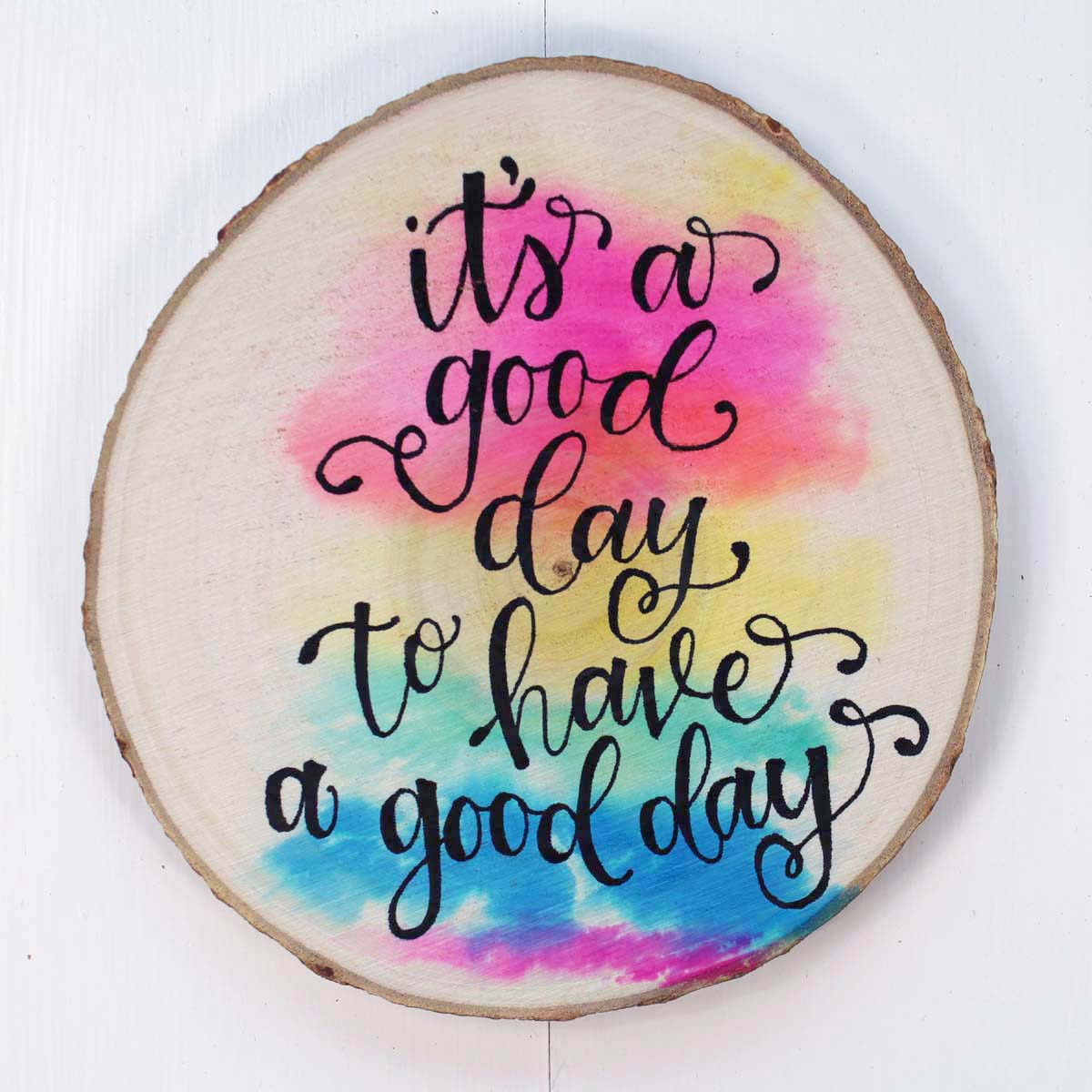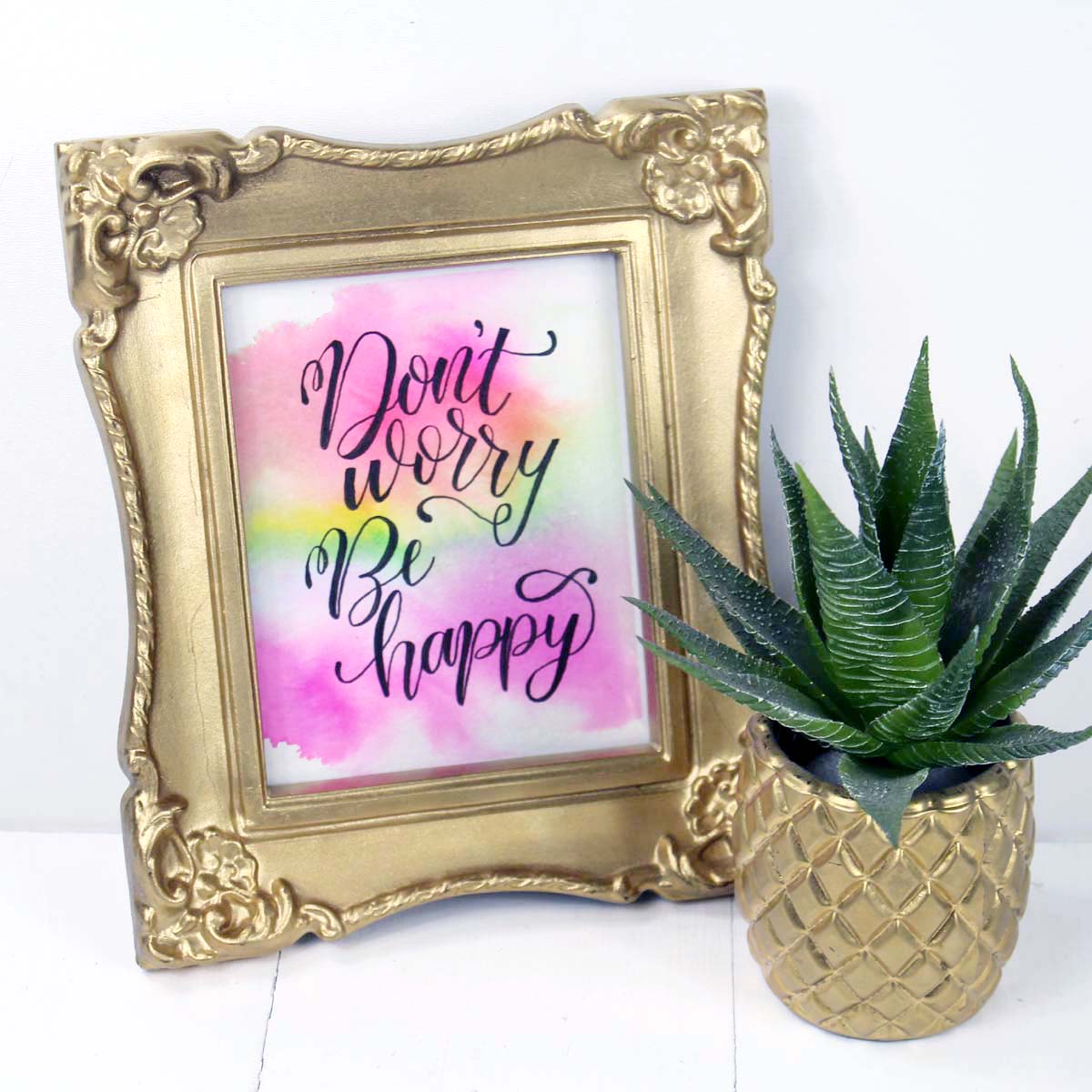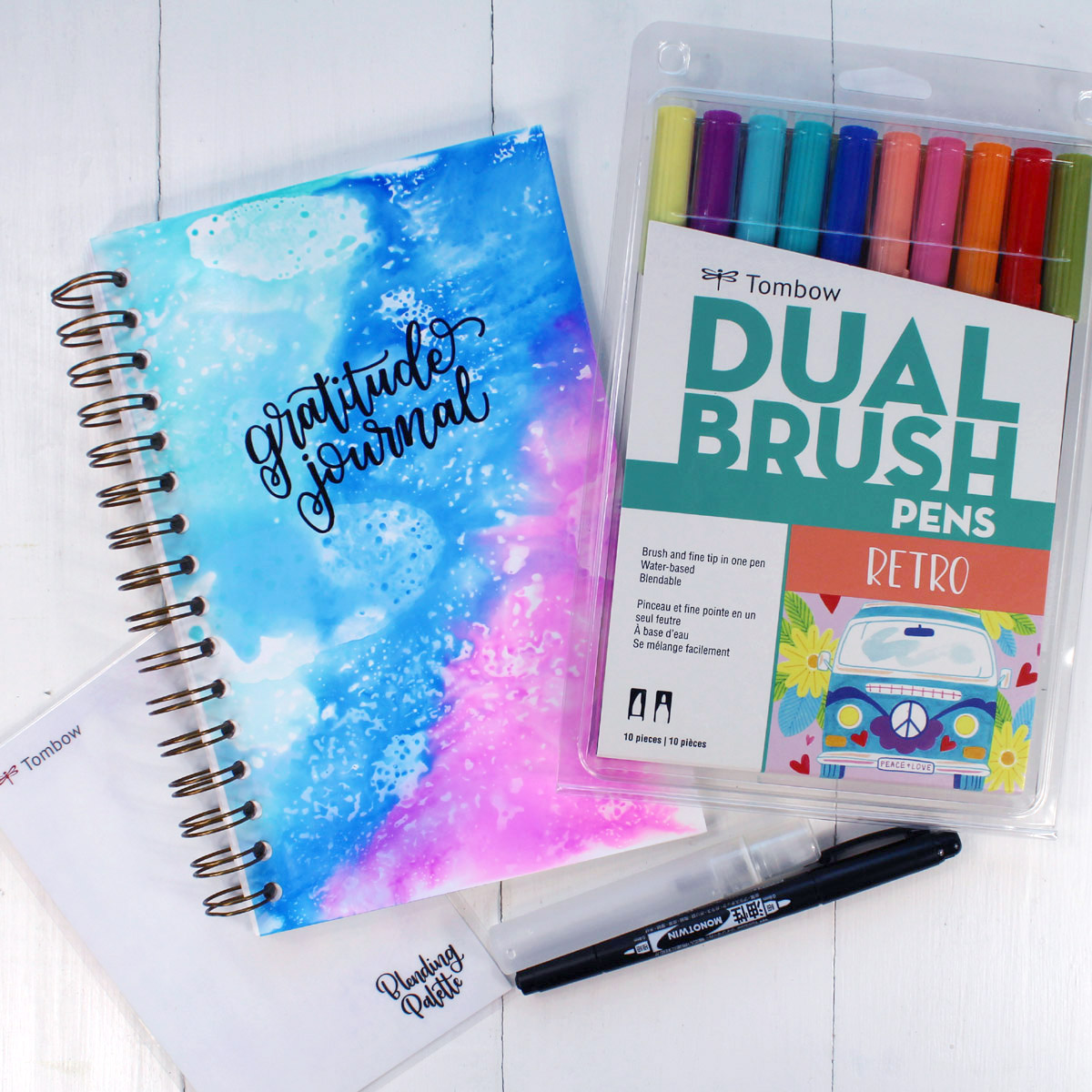 Now, finish off this watercolor wash sign with some fabulous hand lettering. Then, carefully tear the edges for a rustic look.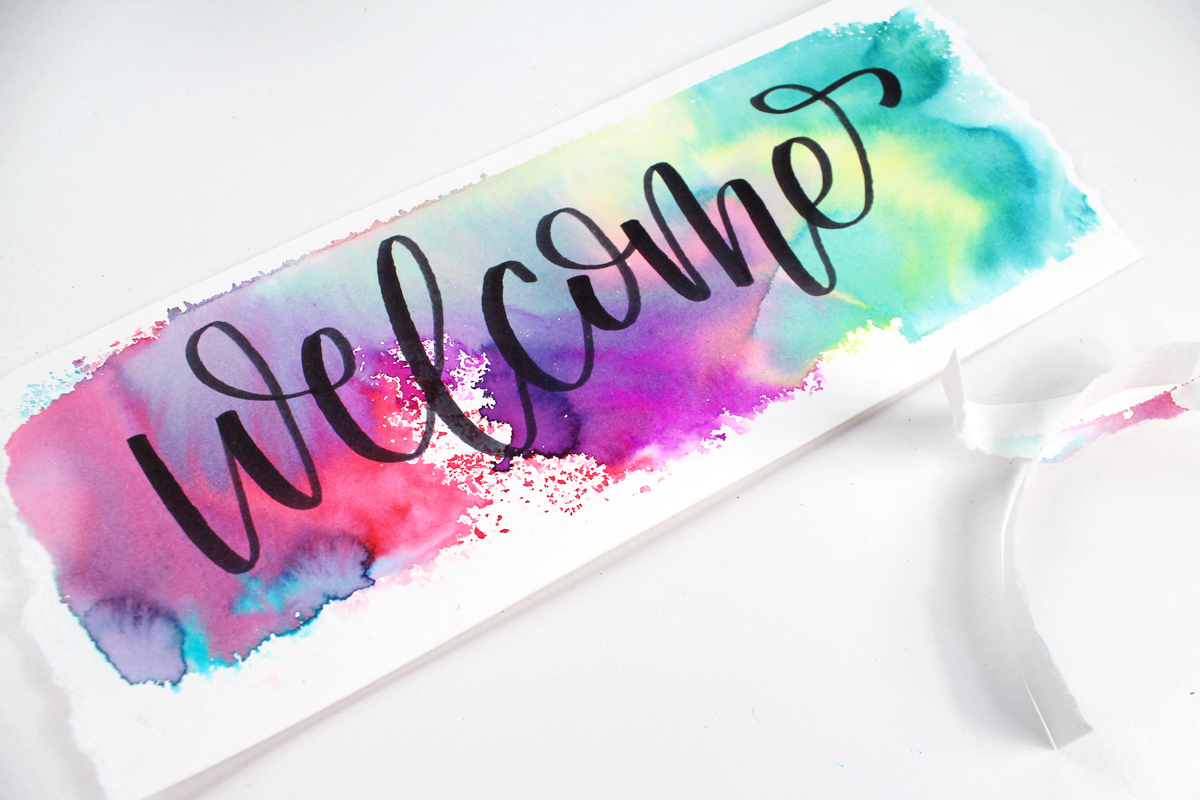 This especially cute welcome sign can be added to a handmade wreath, used for door hanging or pinned to your entryway decor.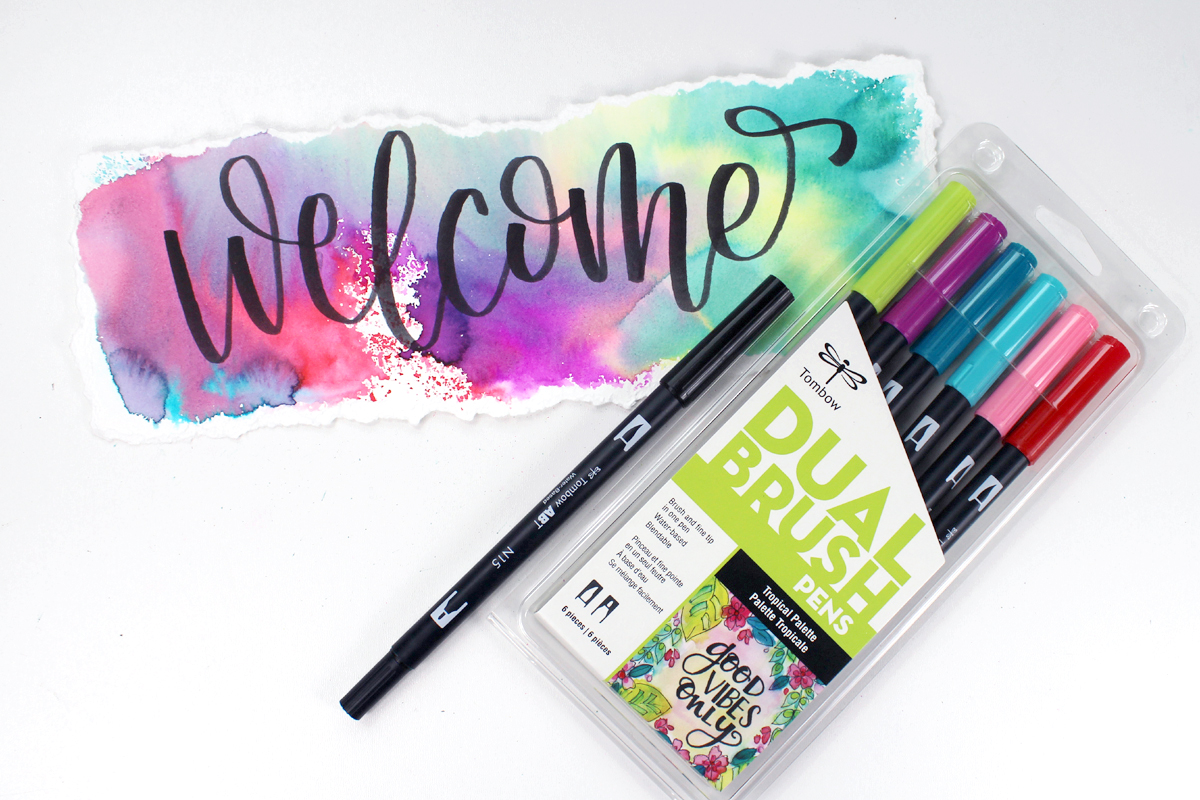 Add the perfect seasonal hand lettering to a wreath!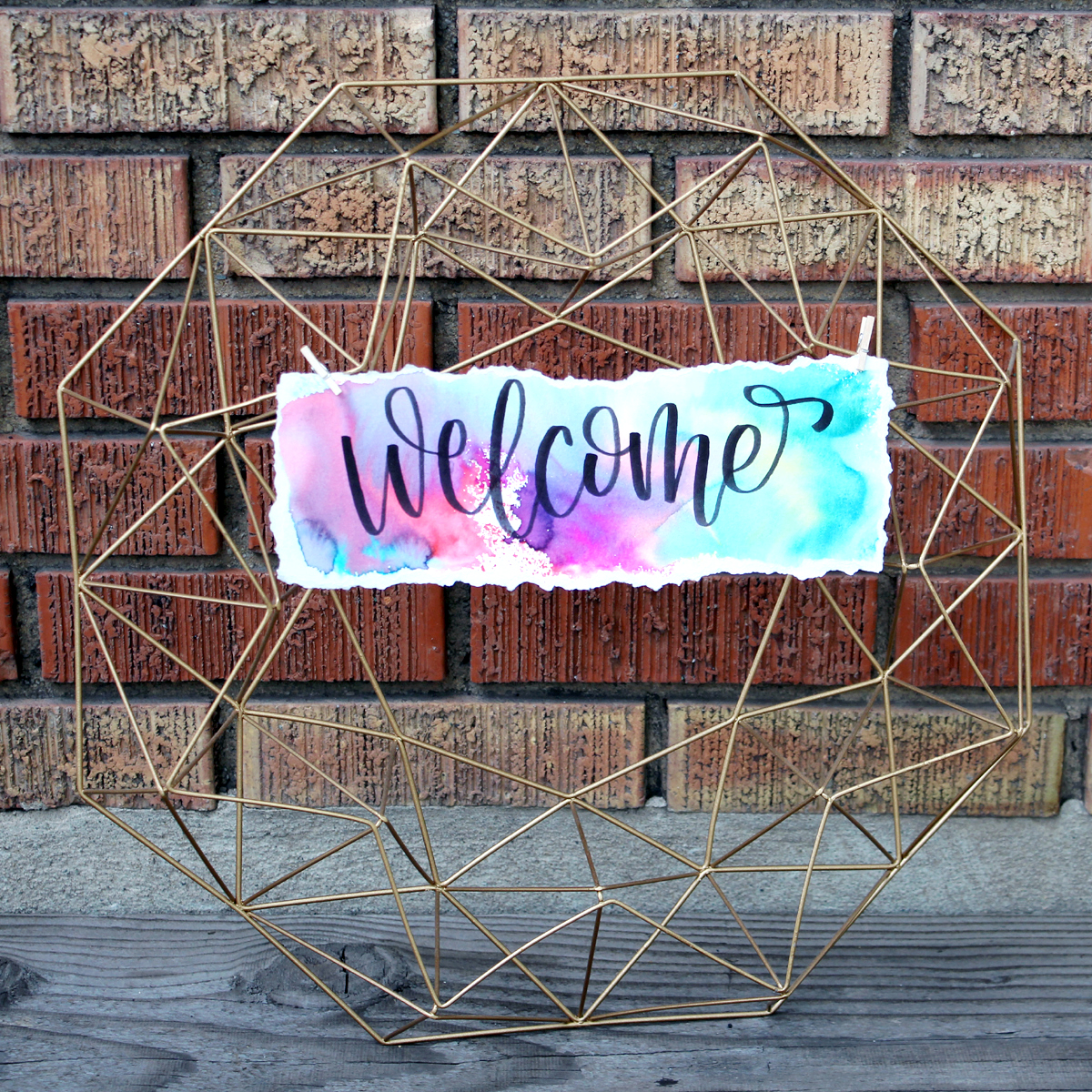 Project 2: Happy Birthday Cake Topper
Supplies Needed:
White cardstock
Scissors
Tape
Toothpick
Cake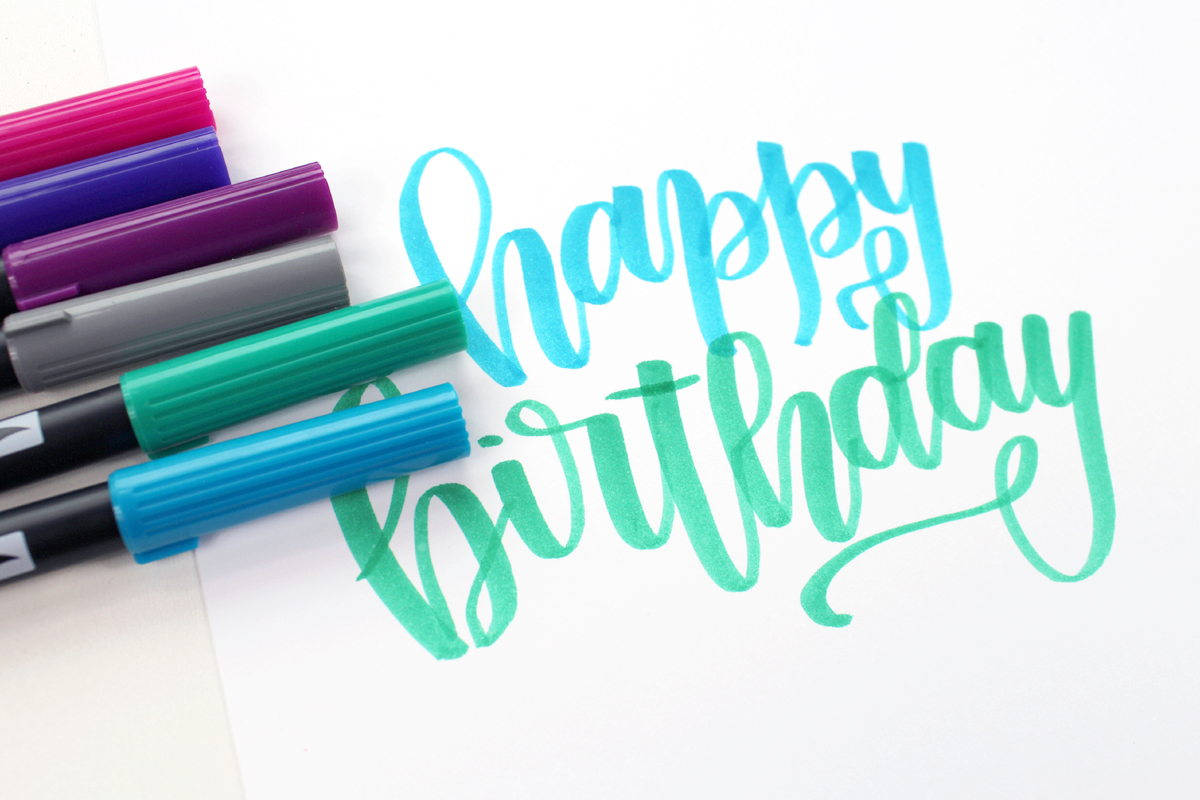 Begin by using your hand lettering skills or faux calligraphy techniques to write "happy birthday" on the white cardstock. Then, decorate with the small tip around the birthday sign.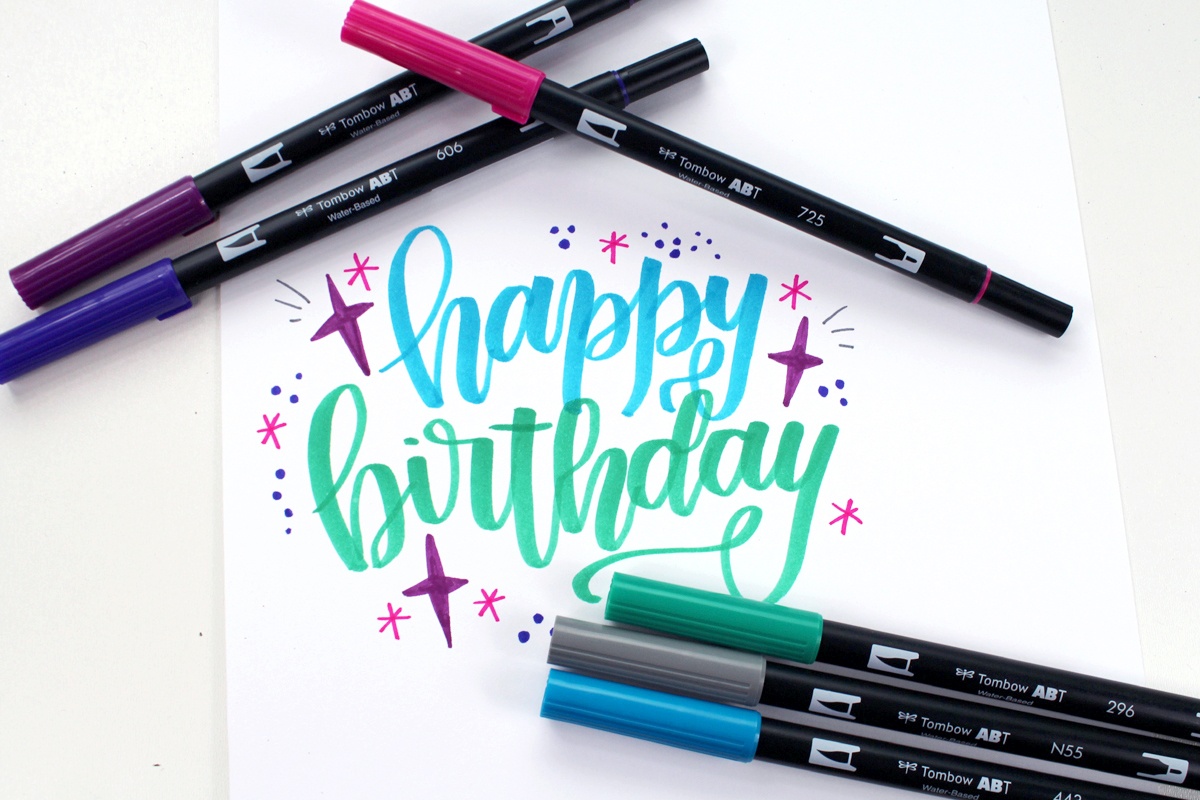 Next, use the scissors to cut out around the hand lettering. Then, tape a toothpick to the backside bottom edge of the sign.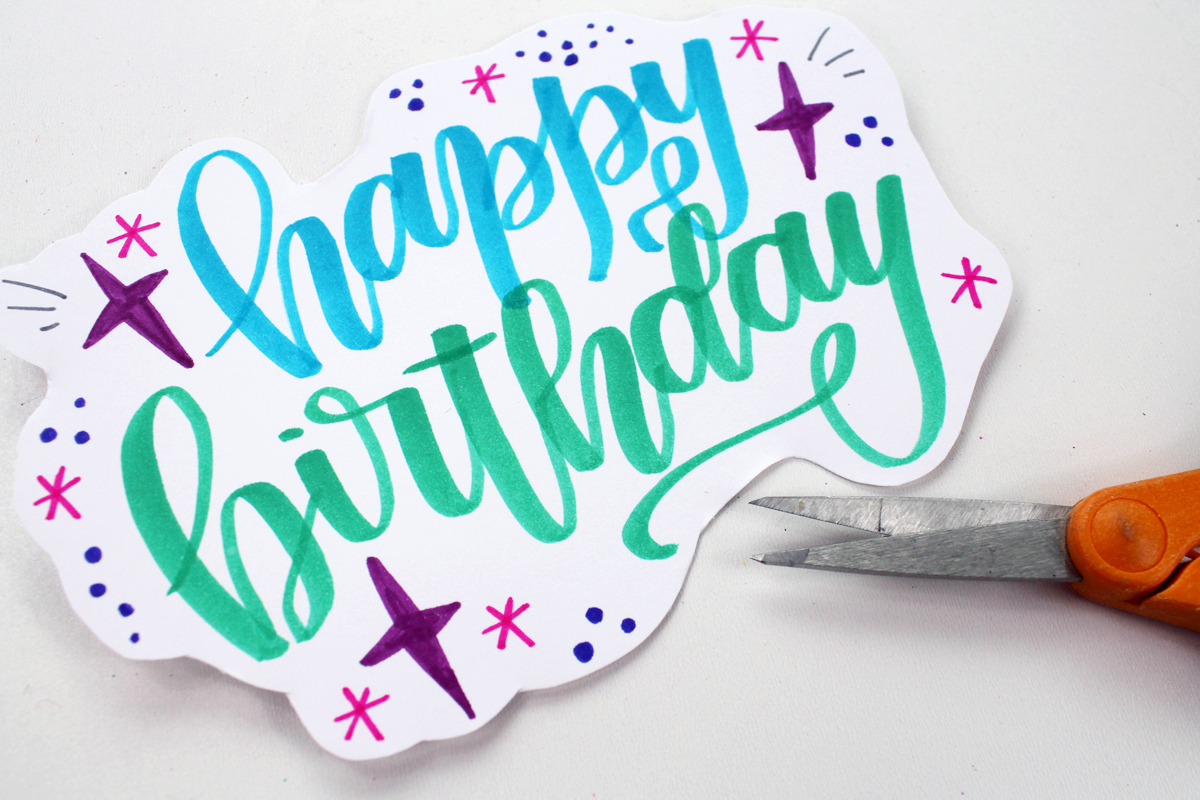 Finally, insert the hand lettered sign in a cake and ta-da! Party perfection!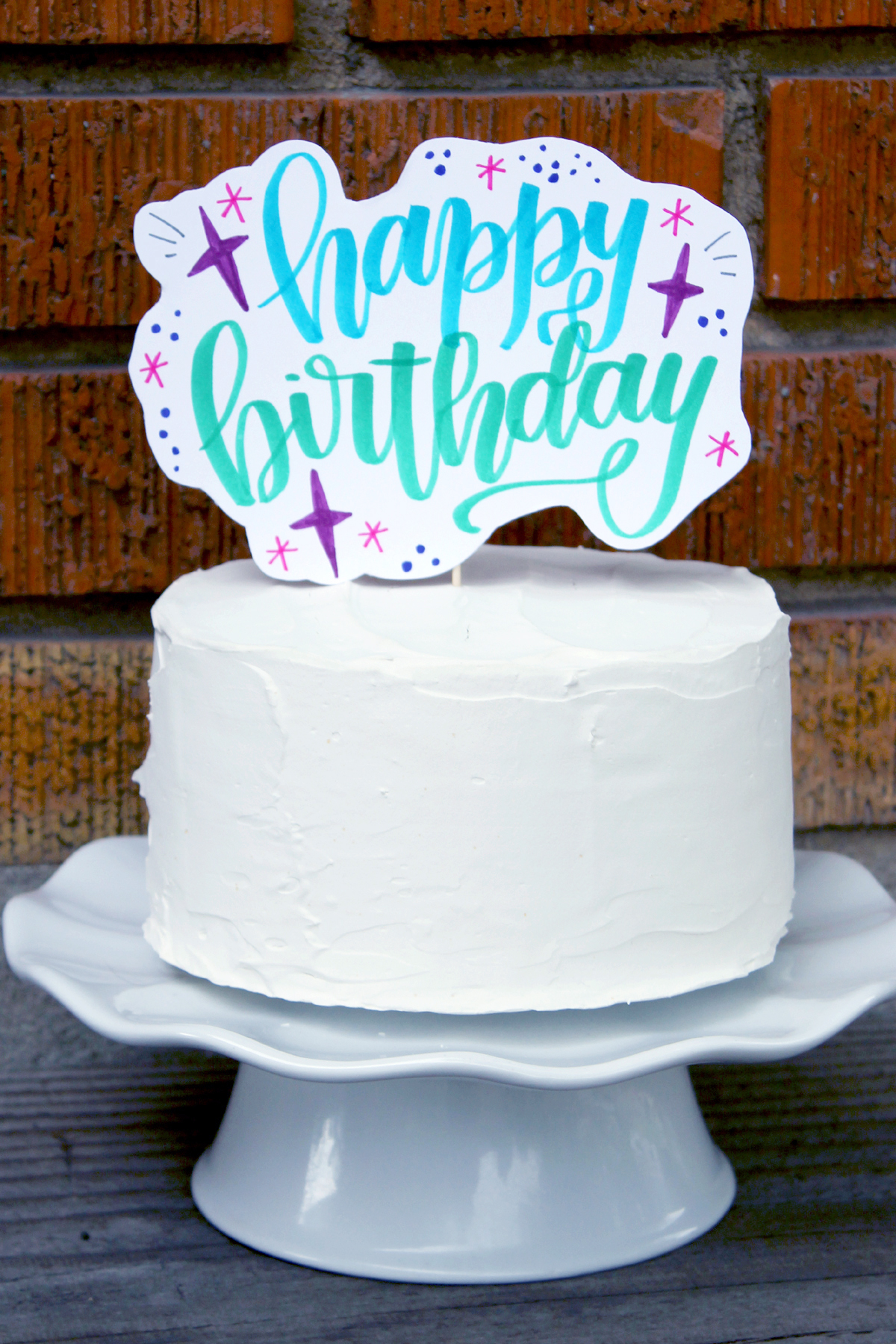 Take your hand lettering to the next level by using it in your crafts, home decor and party decorations. This skill will be well used and loved in a variety of ways.