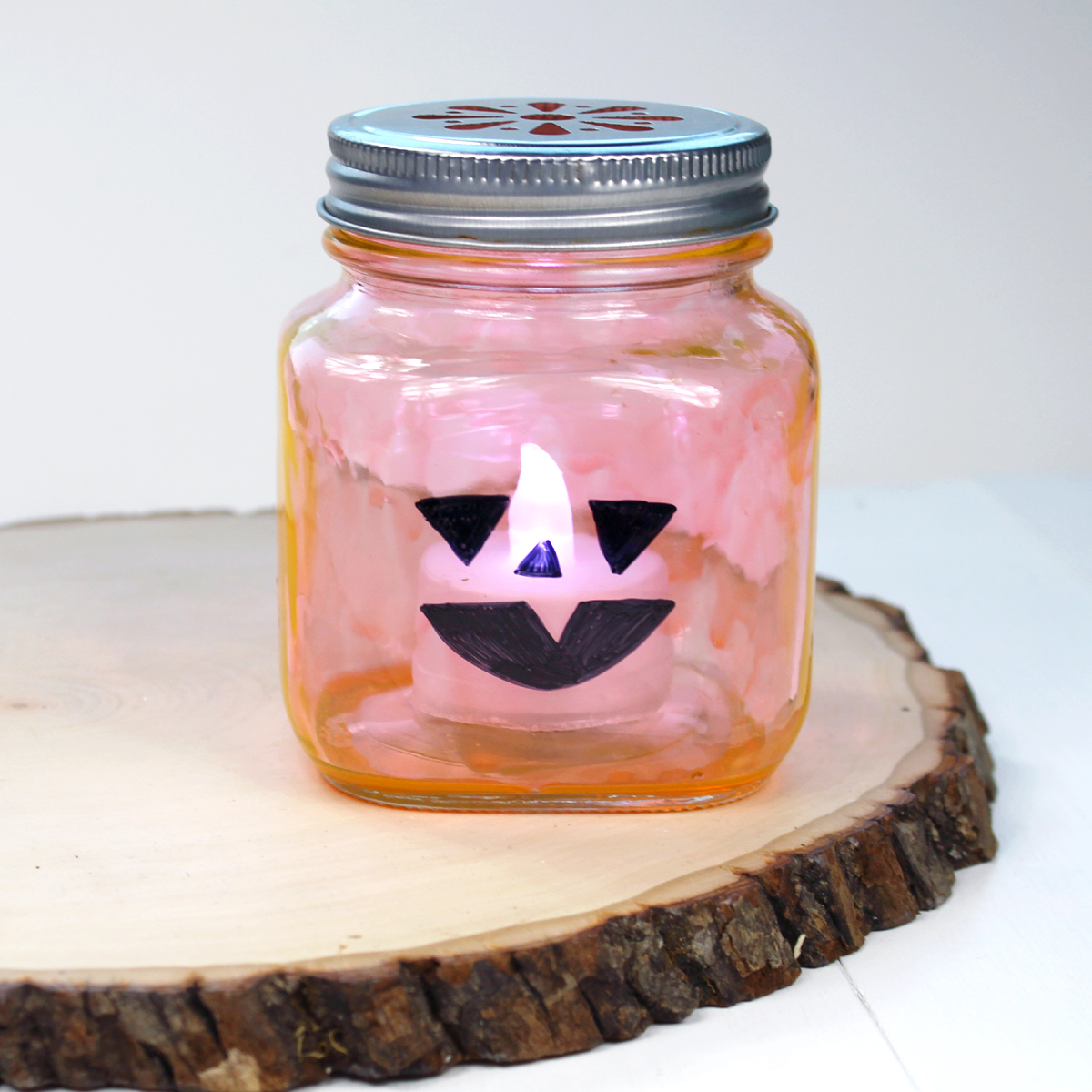 Make a Pumpkin Tea Light for Halloween
Hi Tombow crafters, Natalie from Doodlecraft here. Use your Tombow art supplies for a darling Halloween decoration! Make a pumpkin tea light jar for the perfect accent on the table or porch for the holiday. This fun craft is easy to do and doesn't take long at all.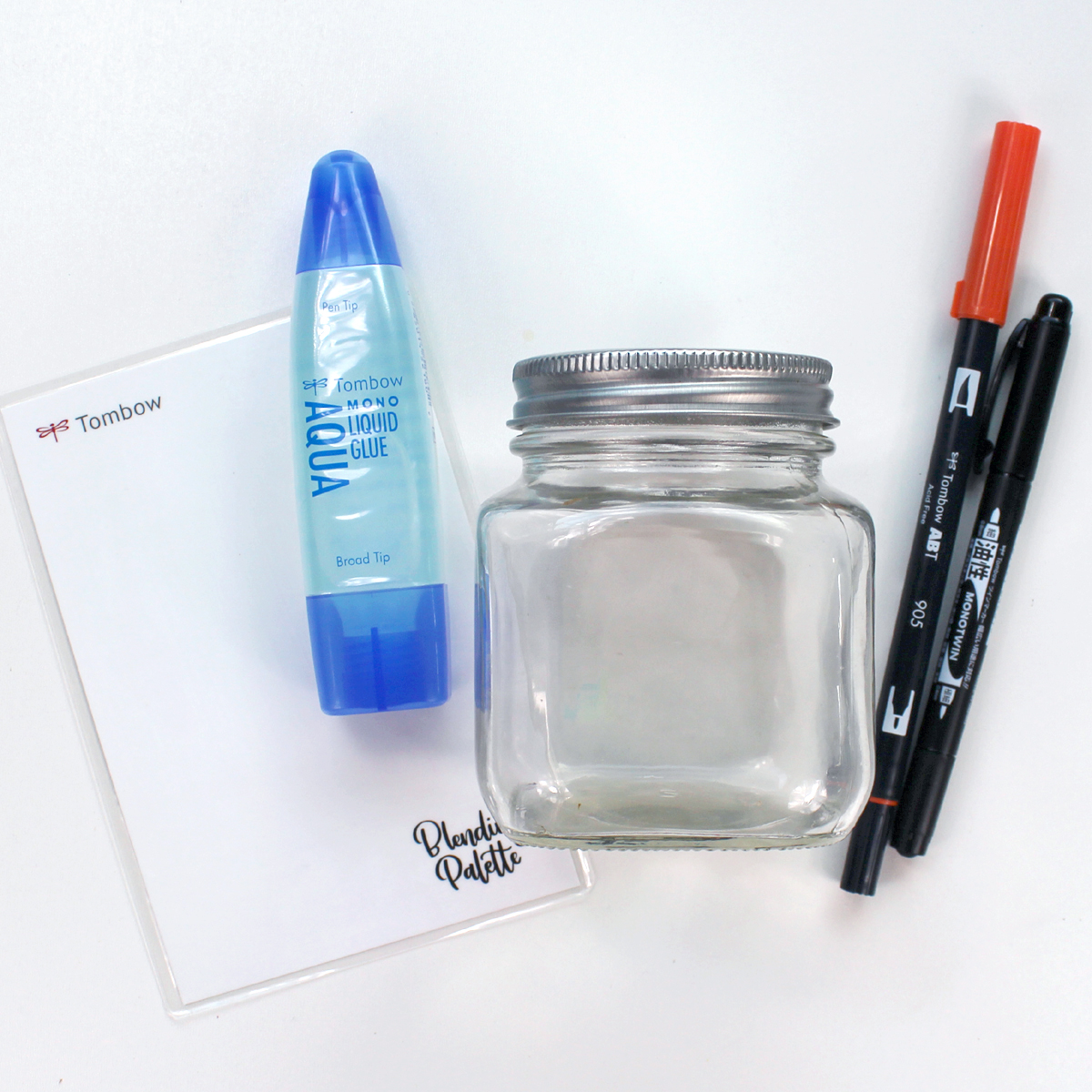 Supplies Needed for Pumpkin Tea Light: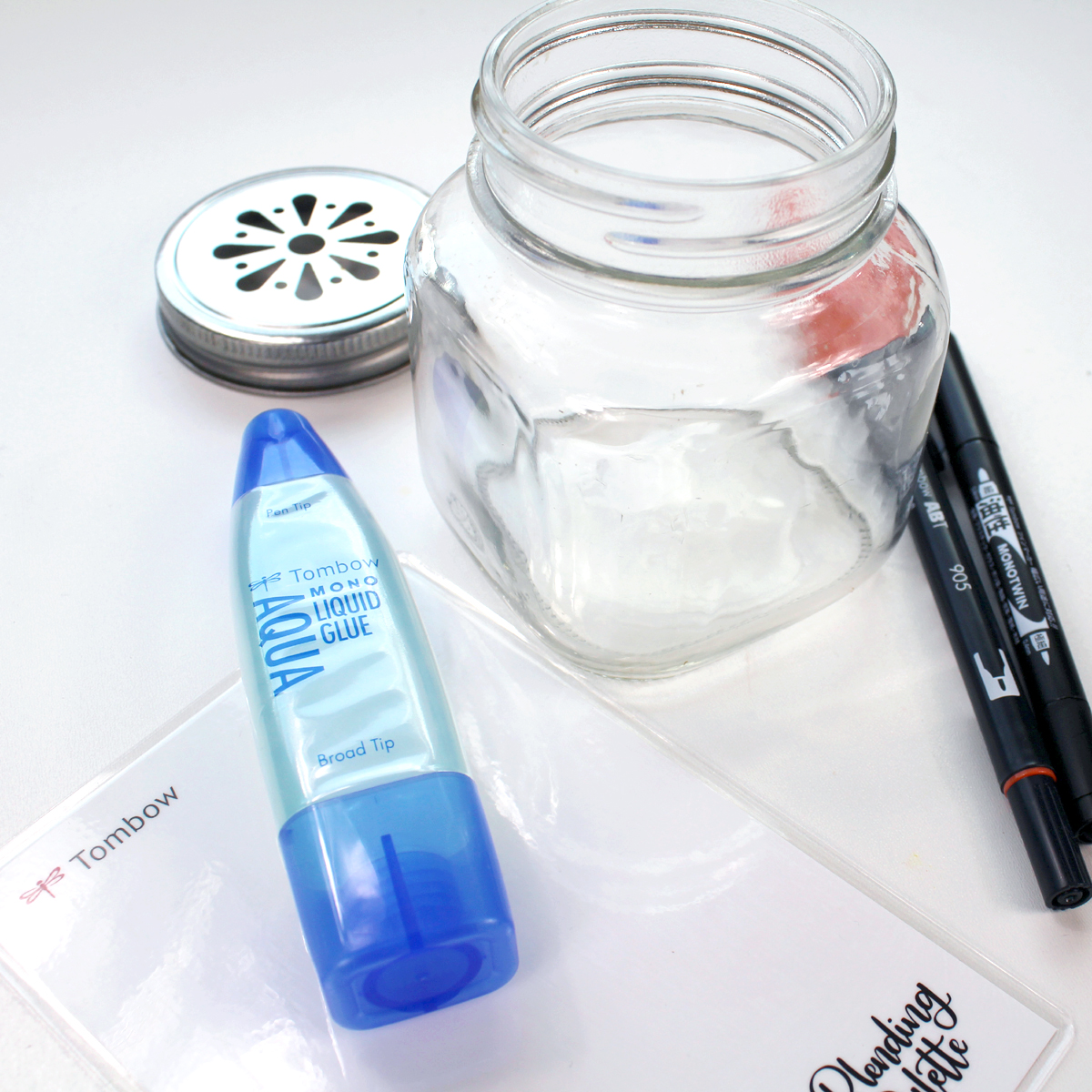 Step 1: Mix the Liquid Color
Begin by coloring a hefty amount of ink on the Blending Palette with the Dual Brush Pen 905.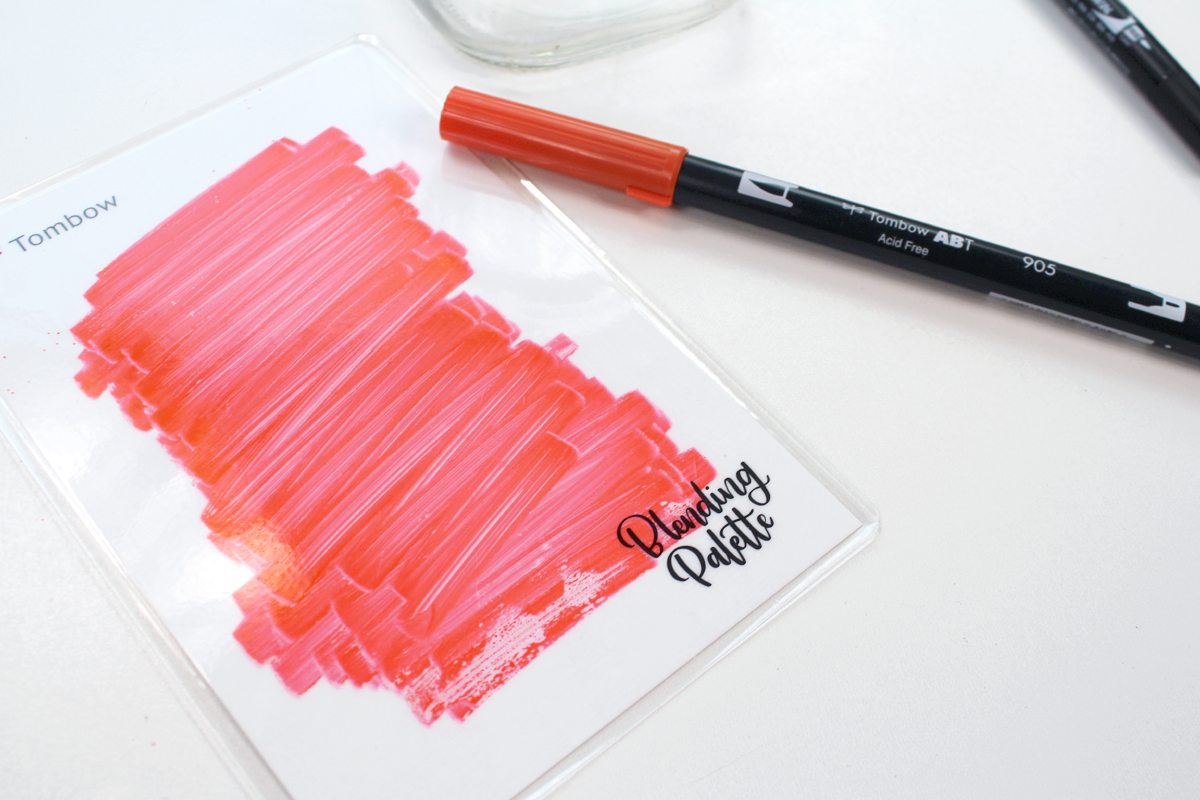 Then, squeeze out some of the MONO Aqua Liquid Glue on the blending palette.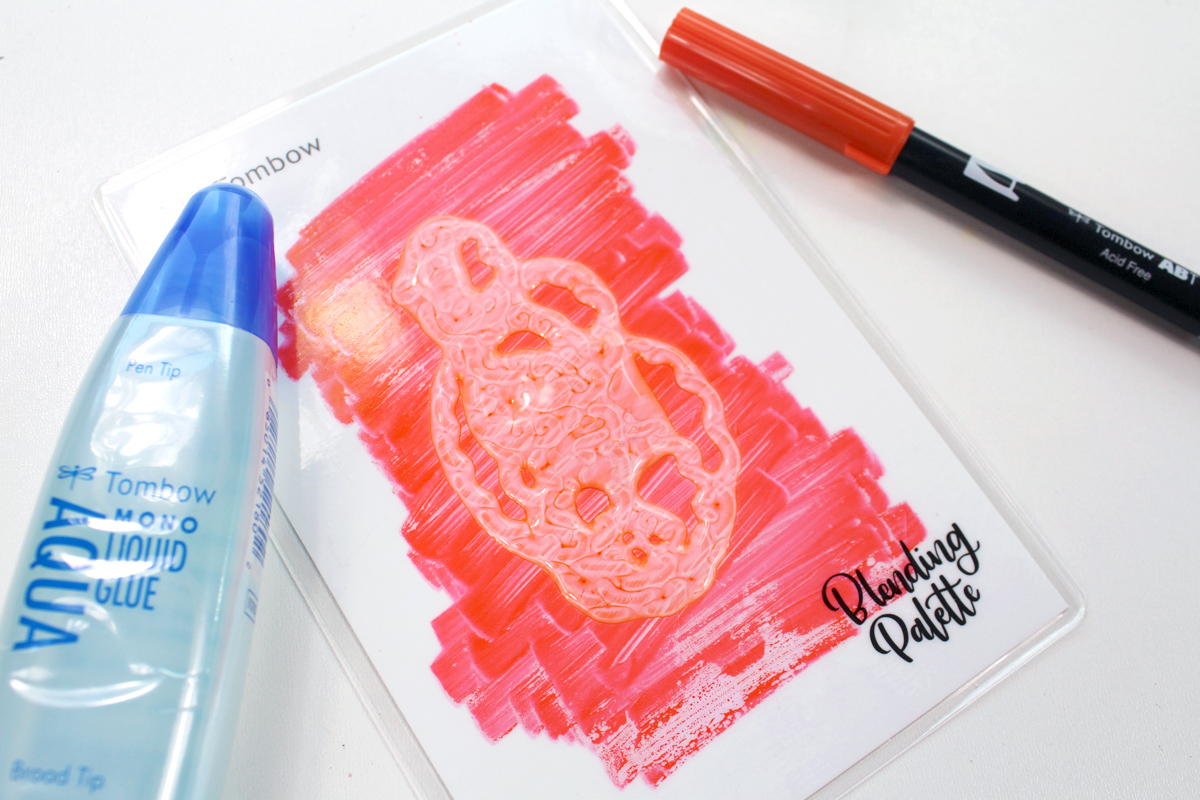 Step 2: Paint Color on Jar
Now, use the paintbrush to blend the glue with the ink. Then, paint the orange glue all over the inside of the jar.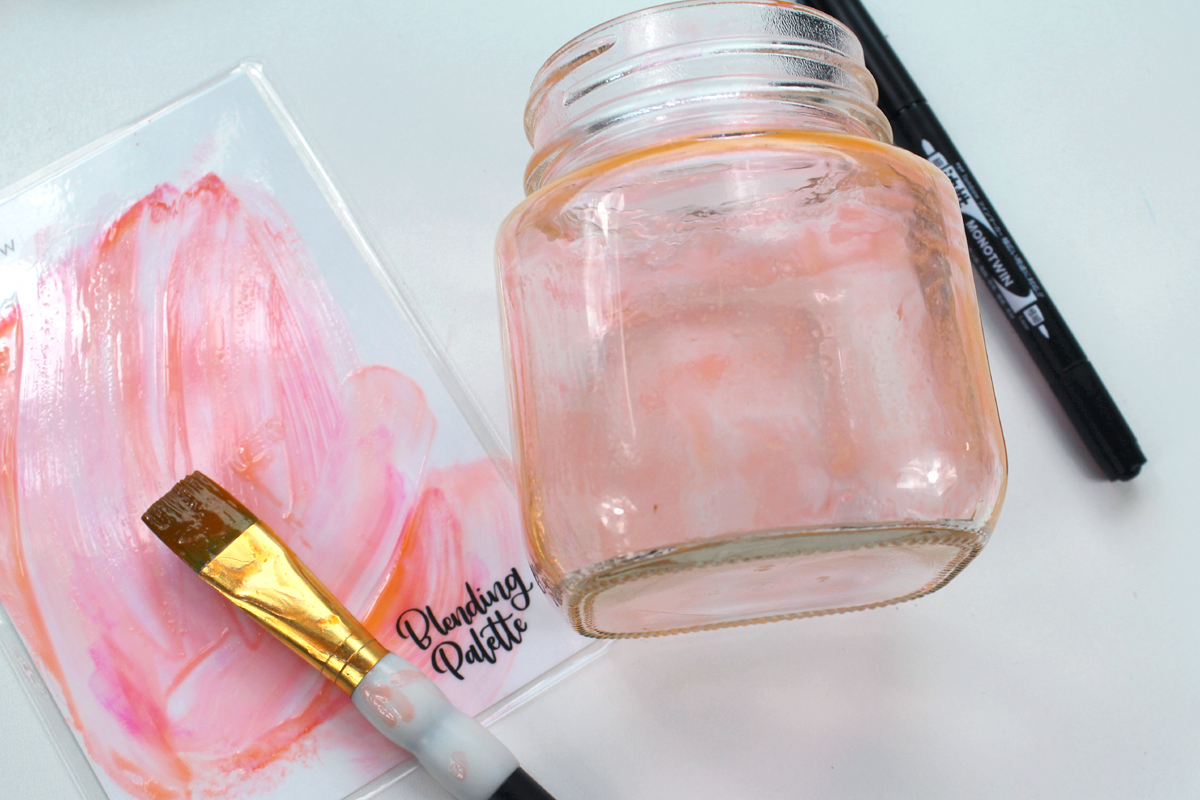 Let the jar dry and then repeat the process for a darker orange finish.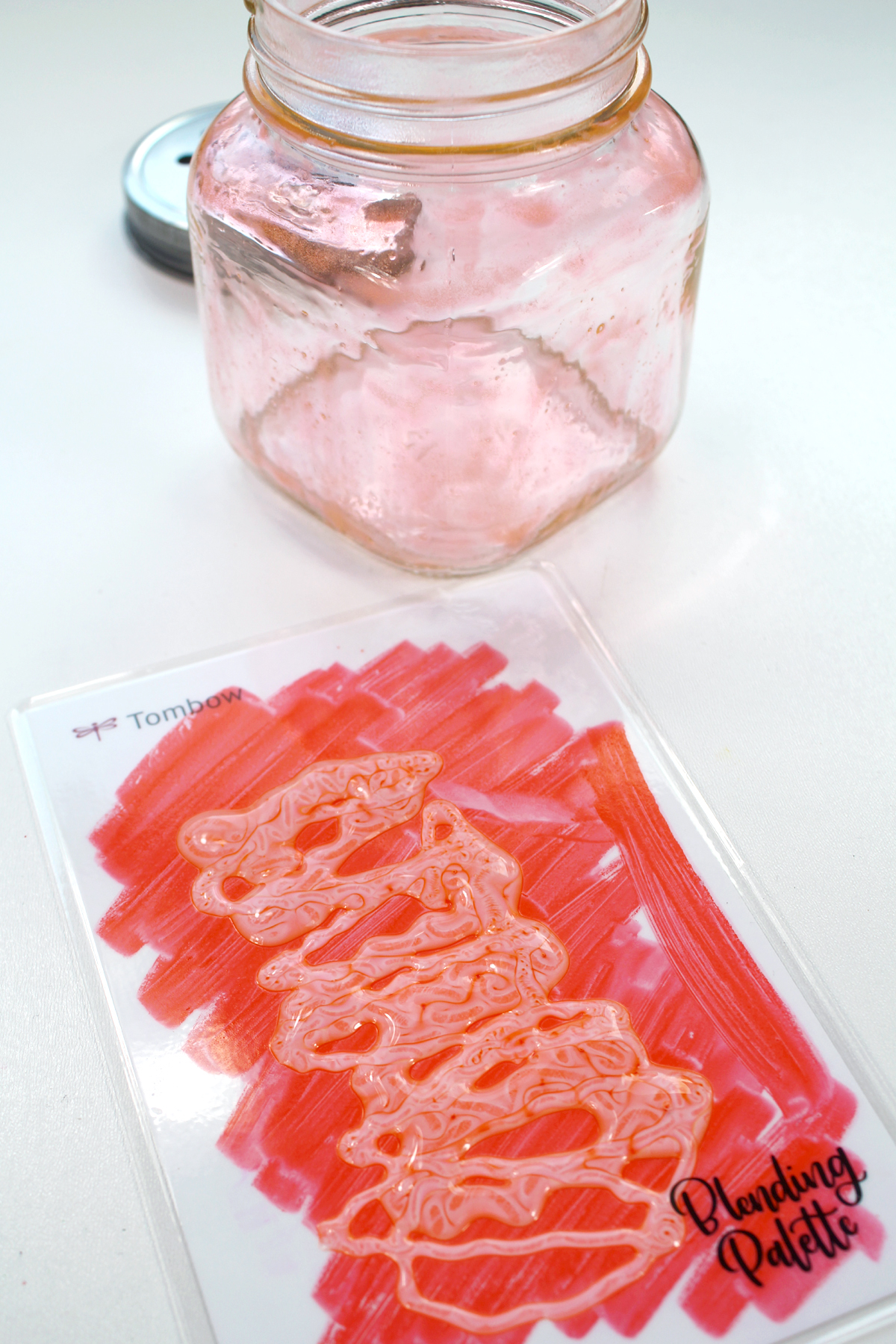 The liquid glue dries completely clear, so the touch of color from the Dual Brush Pen gives it a ghostly and watery finish. Let the glue dry for at least four hours.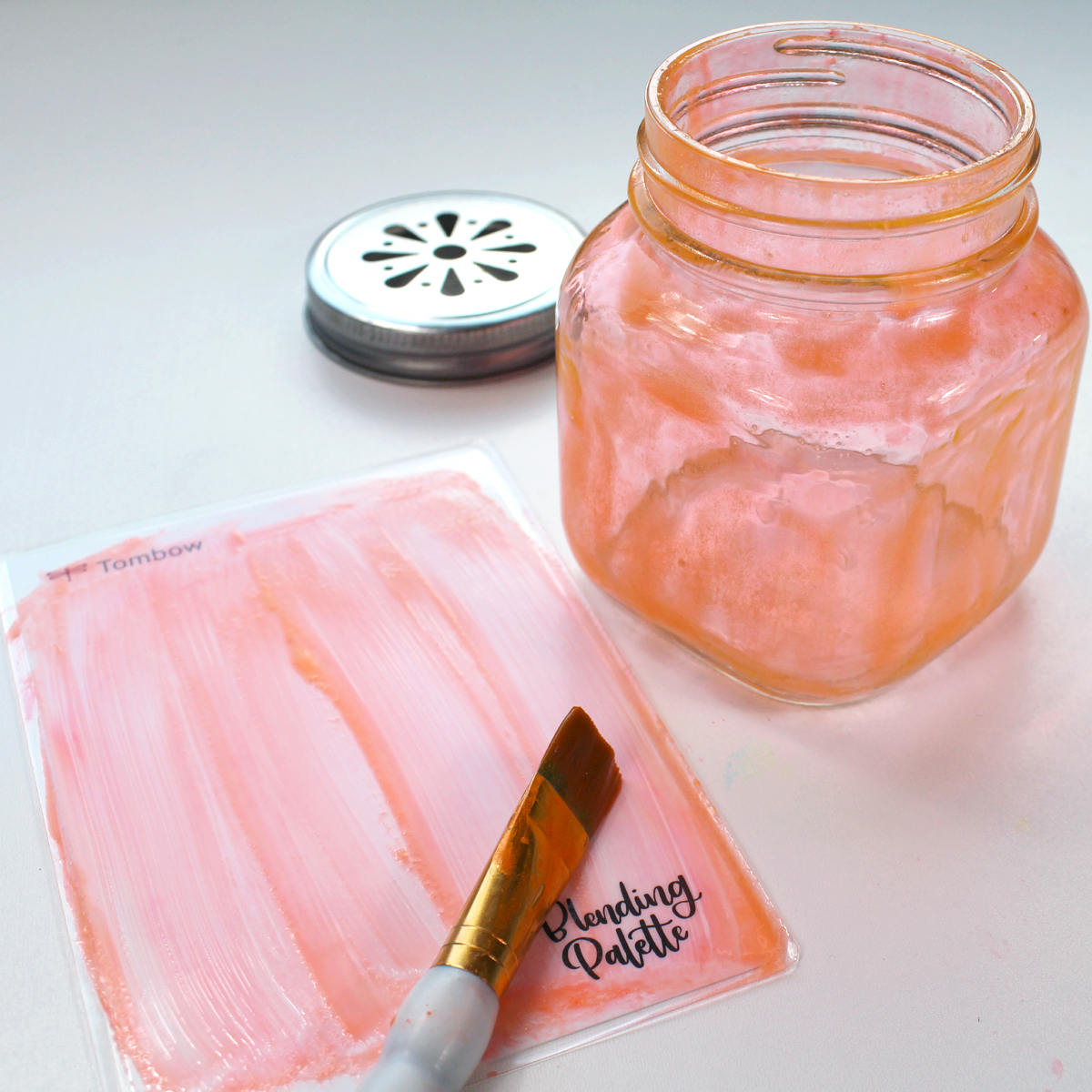 Step 3: Jack-O-Lantern Face
Finally, use the Tombow MONO Twin Permanent Marker to draw a little jack-o-lantern face on the front of the jar. Triangle eyes are my favorite! What will your pumpkin face look like?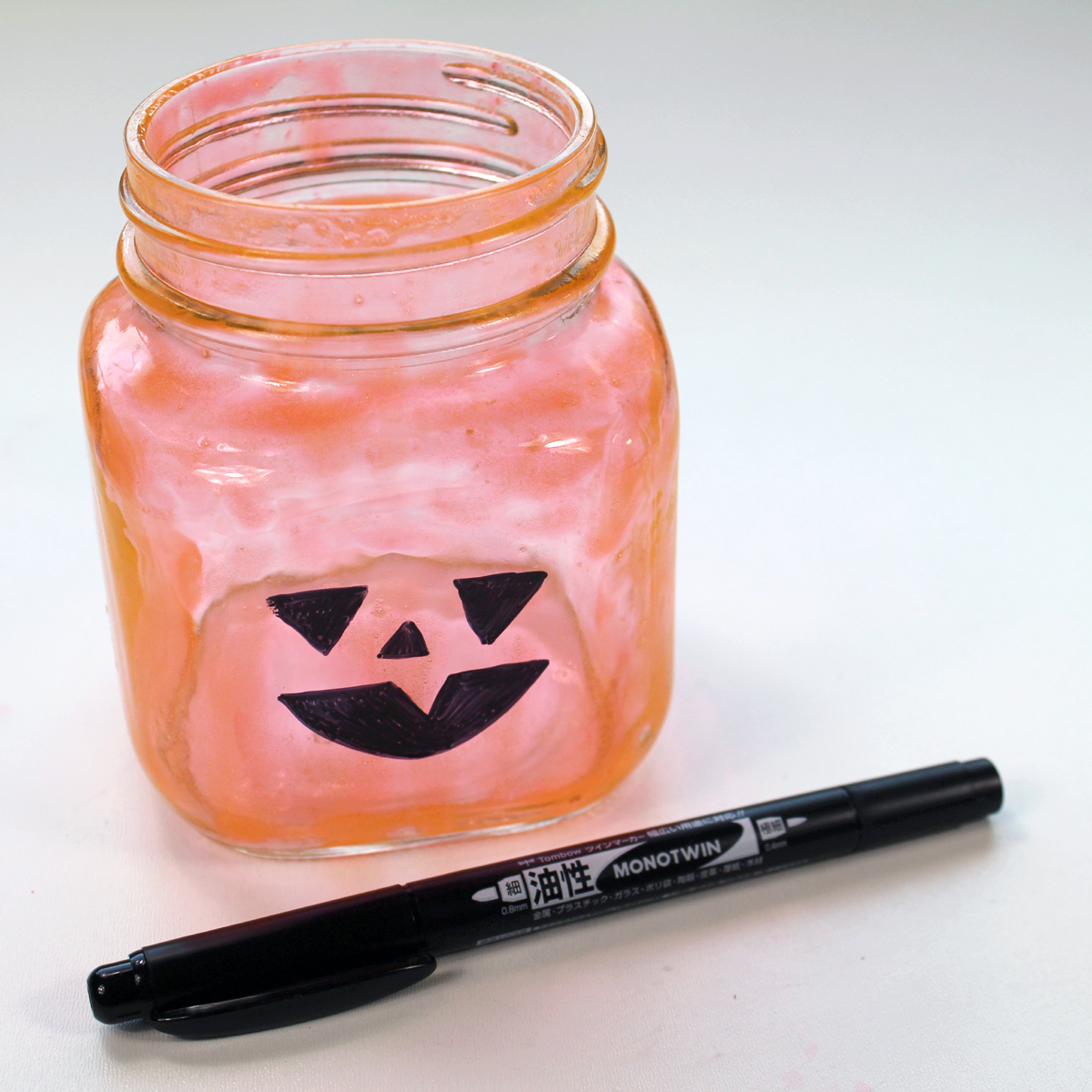 This is a great way to upcycle old jars. Create a little pumpkin patch of cute character tea lights. Take it a step further with some gold leaf. Check out this post.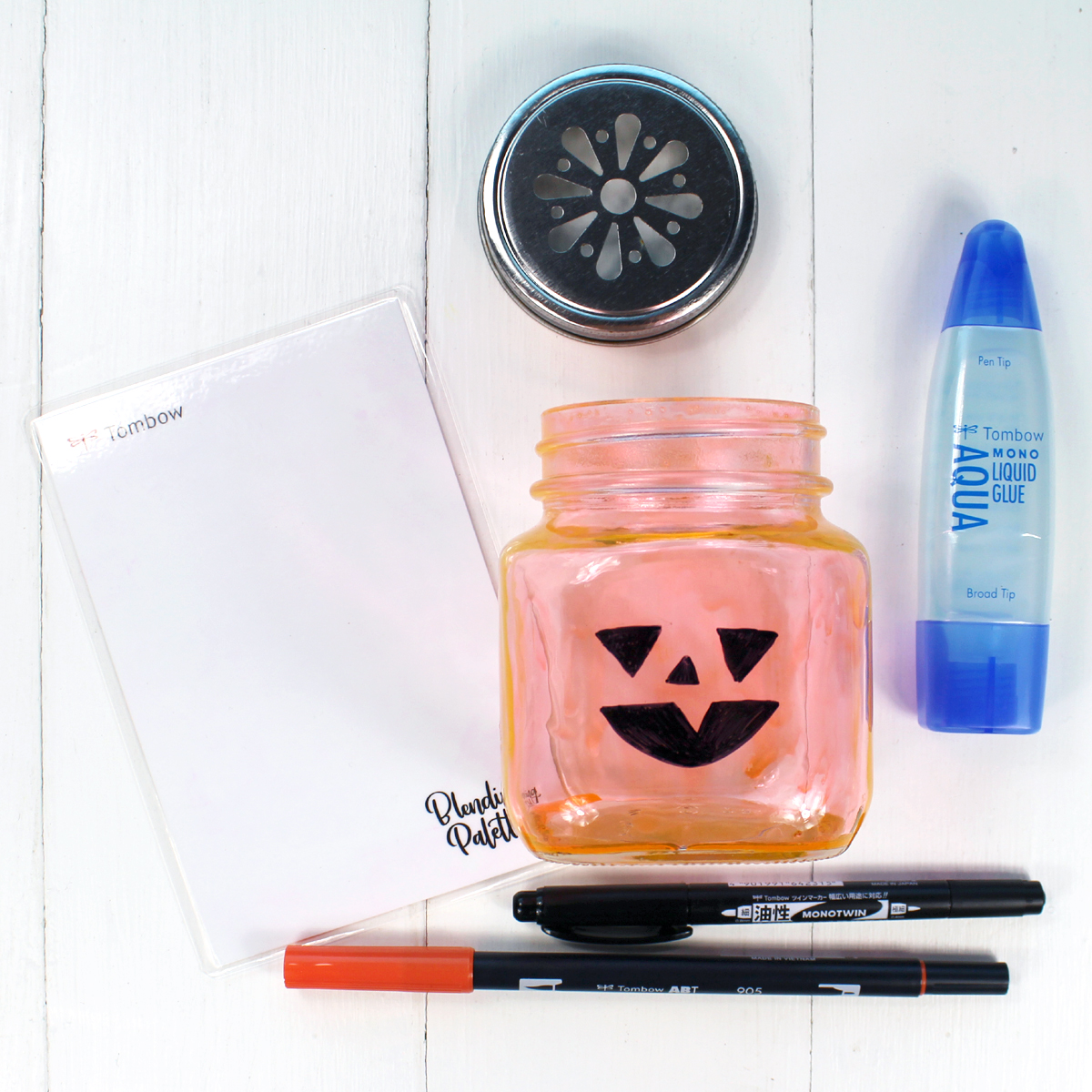 Add a tea light inside and shut off the lights. Perfect as an alternative to the mess of carving pumpkins.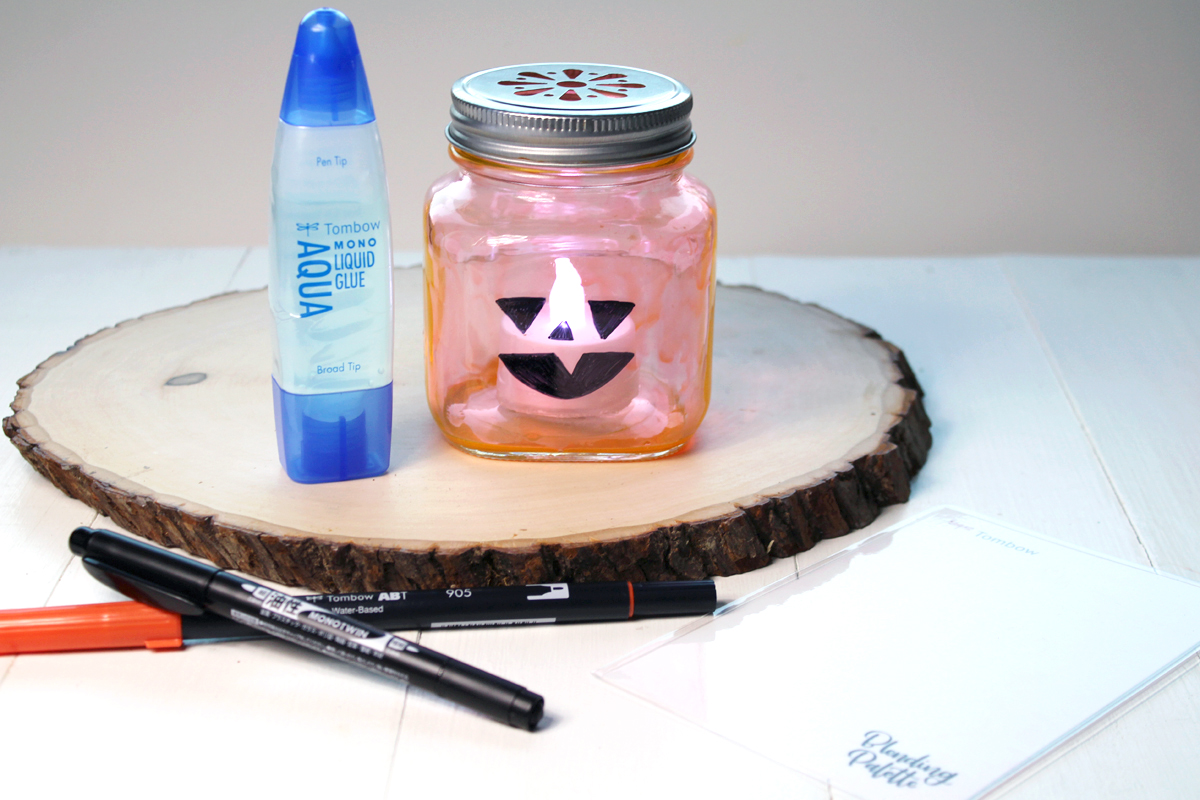 Make your own and share them on social media! Don't forget to tag @tombowusa and @doodlecraft so we can cheer you along!