Halloween is almost here! Hey Tombow fans it's Mandy from @a_heartened_calling here to show you how to letter a Halloween pun using the Dual Brush Pens!  I love funny puns, so I thought a spooky and funny pun would be perfect for this Halloween project. Let's gather our supplies and get started!
MATERIALS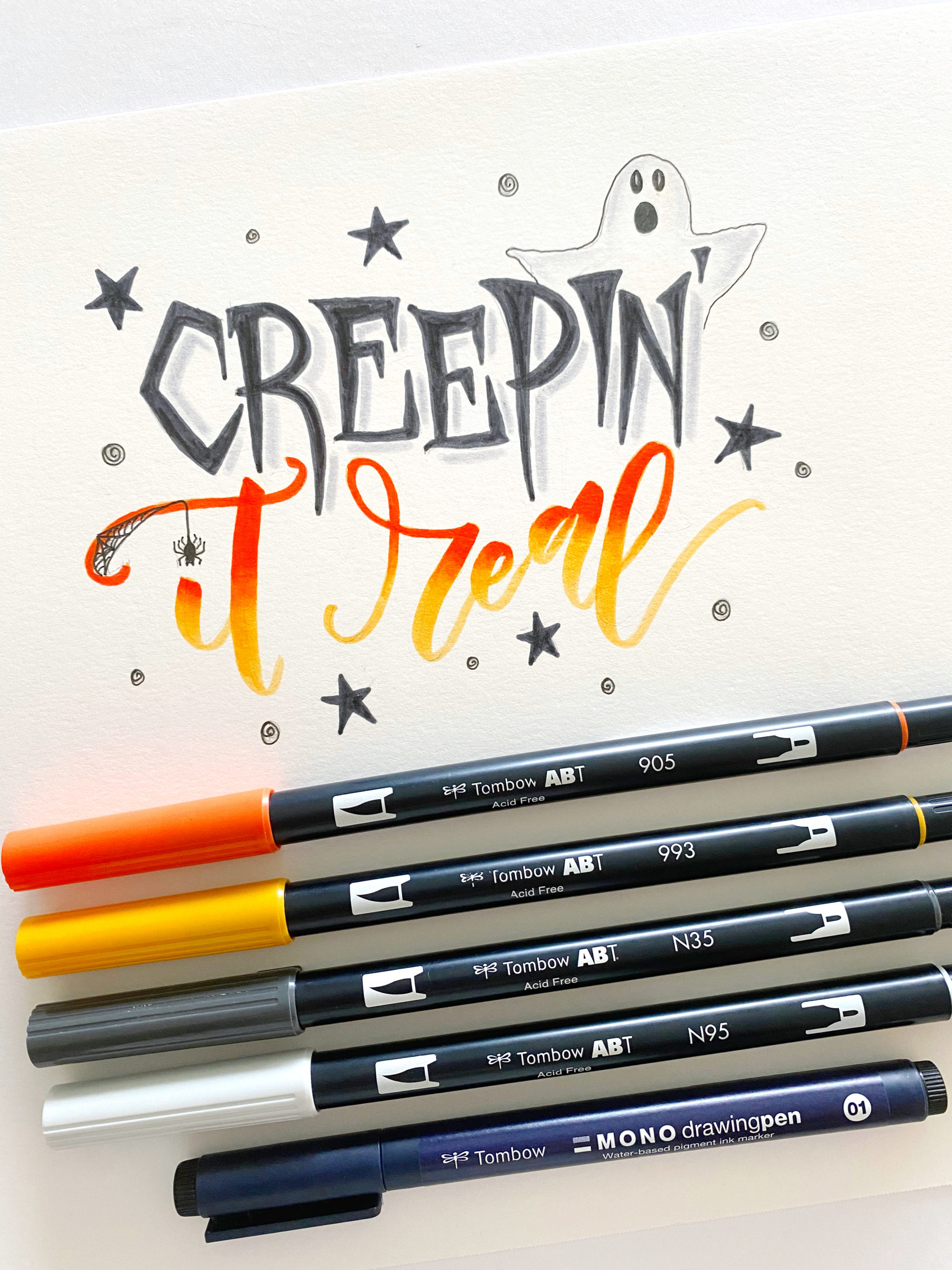 STEP 1 – Sketch
Using the MONO Graph Mechanical Pencil, sketch out Creepin' It Real onto your mixed media paper. I went with a creepy looking font for the word Creepin'. Then, I used my style of lettering for It and Real. Adding a kind of scary looking font is perfect for this Halloween piece!
Next, draw a spider hanging from the crossbar of the T in the word It. Then, sketch out a ghost on top of the I and N in the word Creepin'. Add some stars and circles around the composition to fill in the space.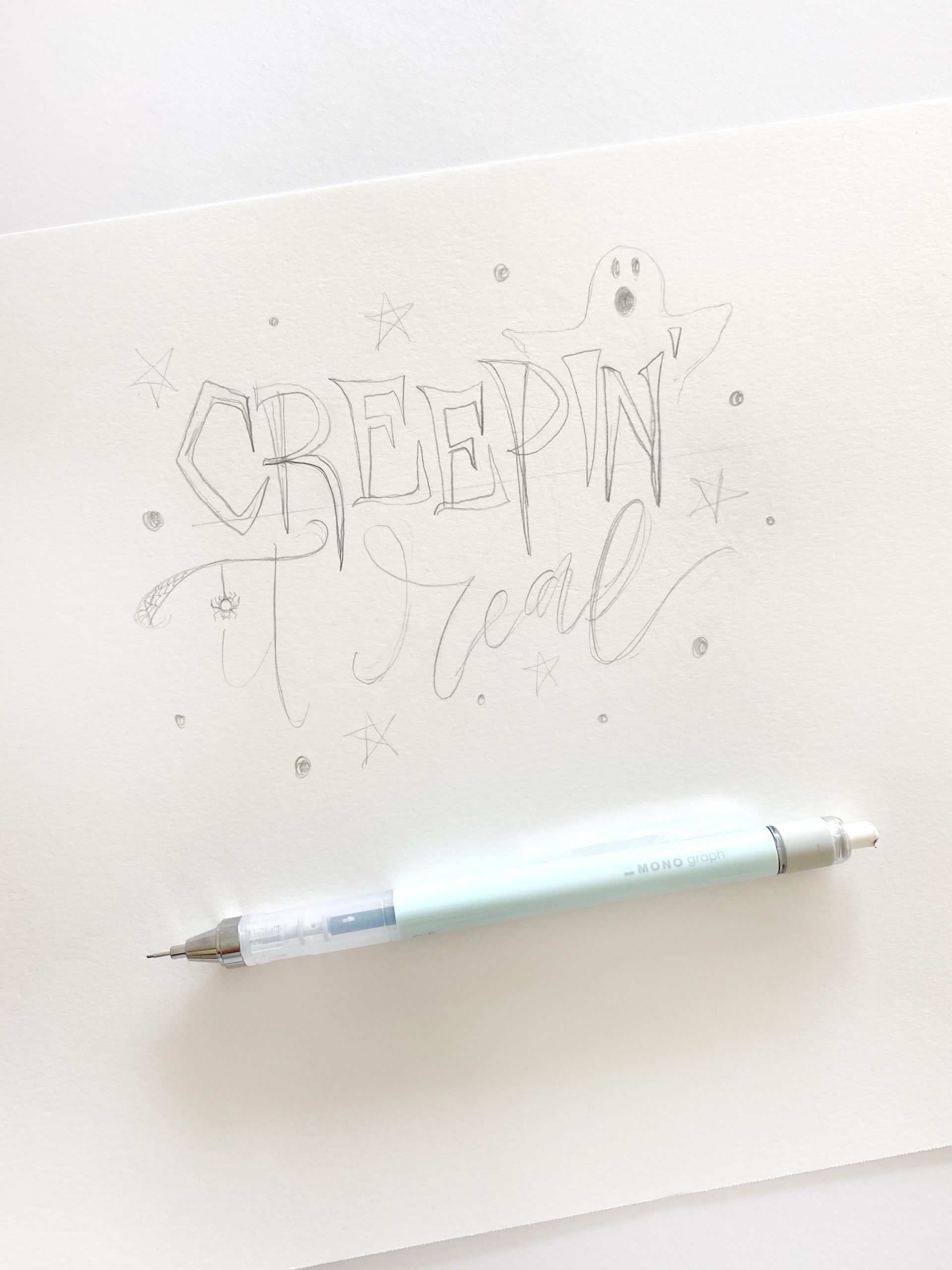 STEP 2 – Ink It
Using the bullet tip of Dual Brush Pen N35 to color in the word Creepin'.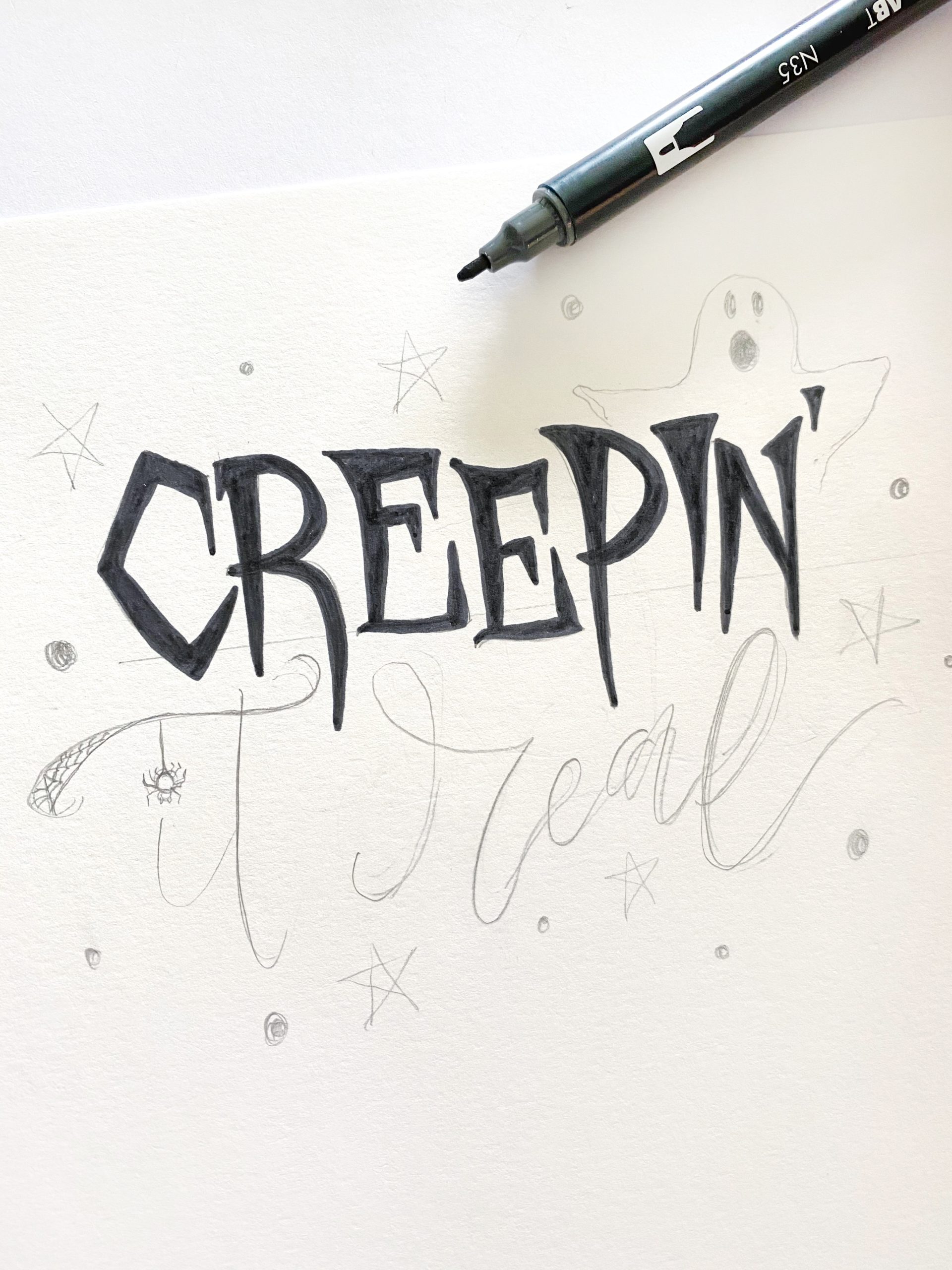 Next, use Dual Brush Pen 993 to letter out It and Real.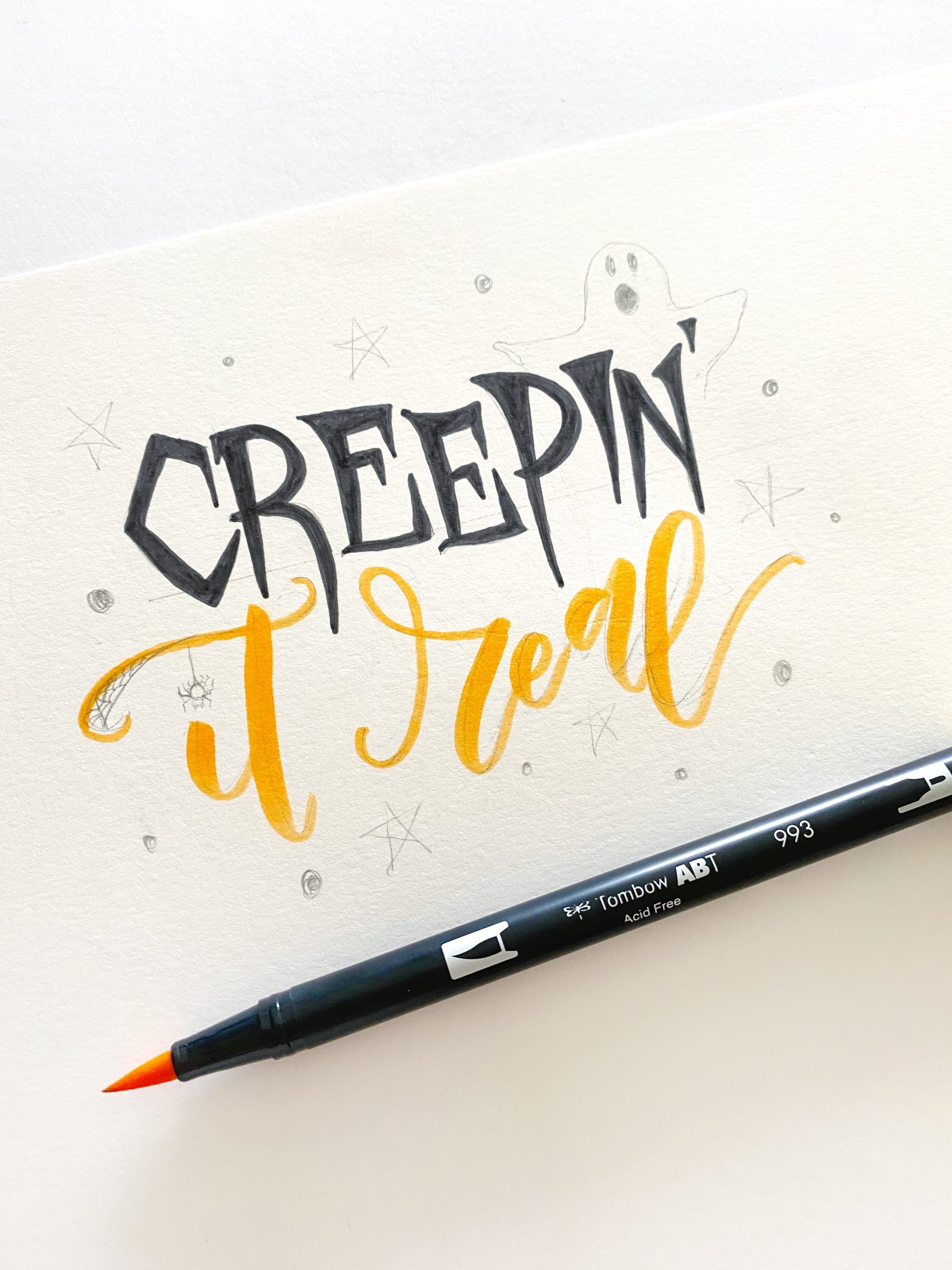 Using Dual Brush Pen 905, add color to the top part of your letters.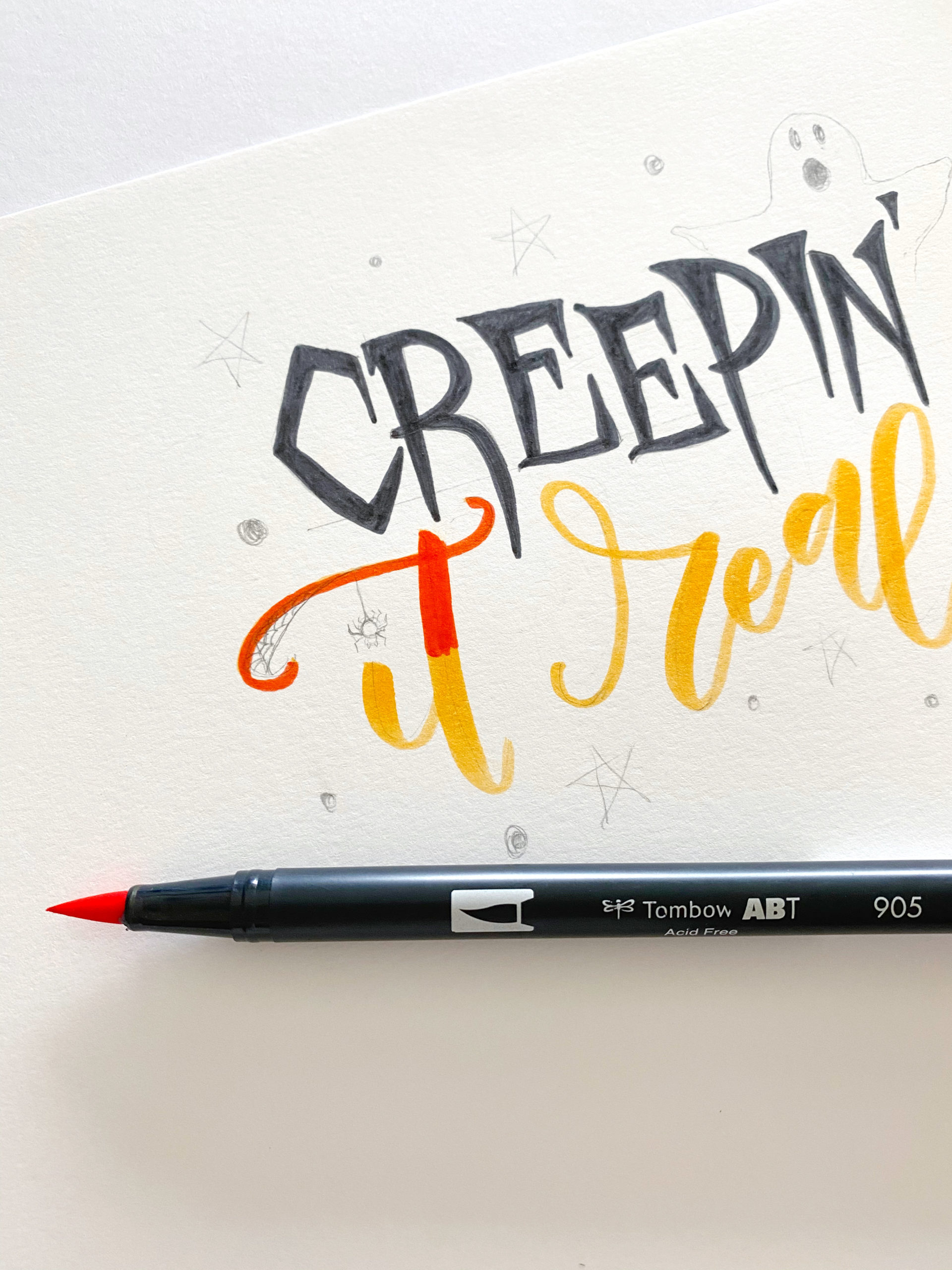 Next, use Dual Brush Pen 993 to bring some of the color down just a little bit. Then, use the Colorless Blender to blend the color into the rest of the letter.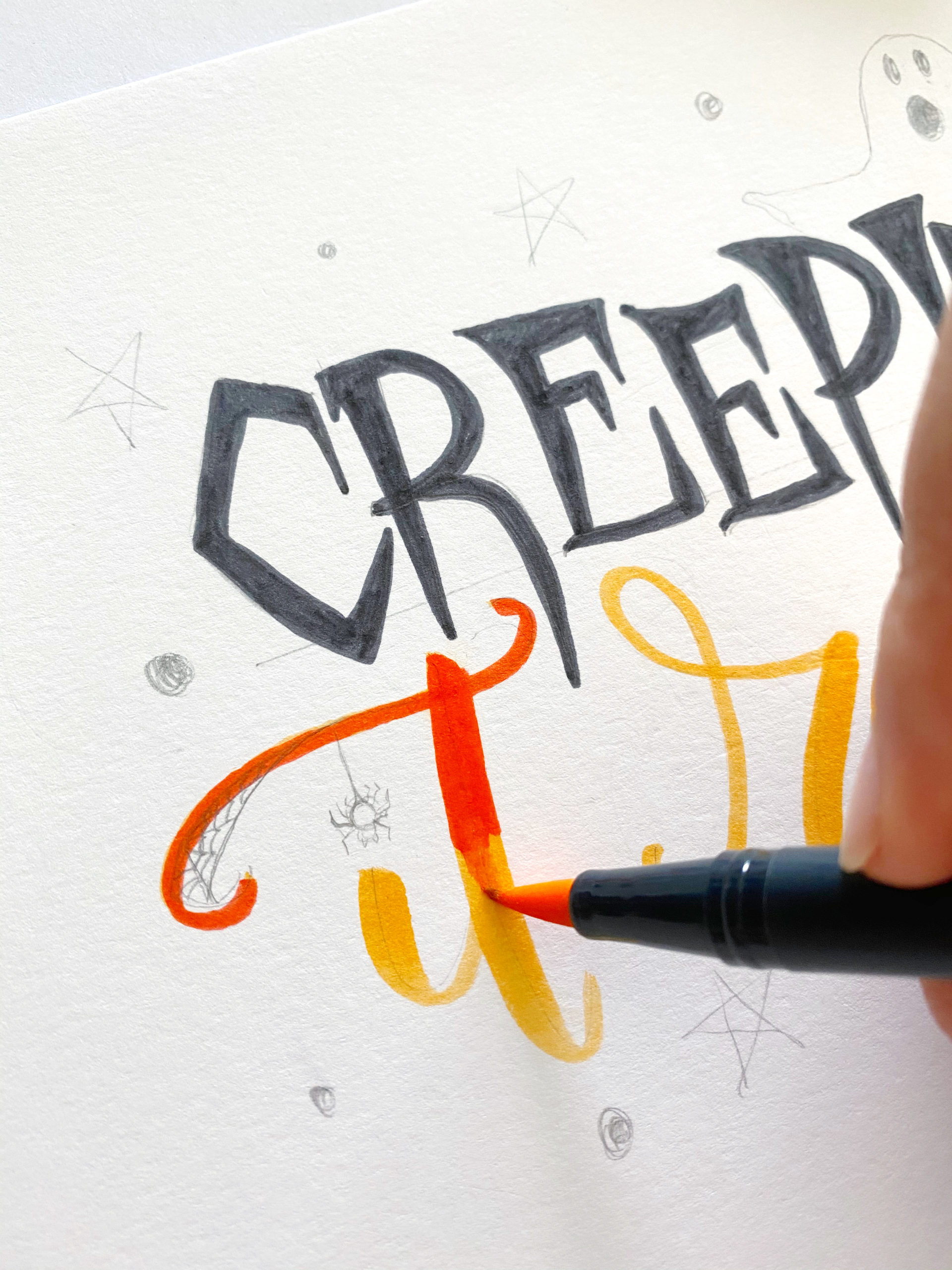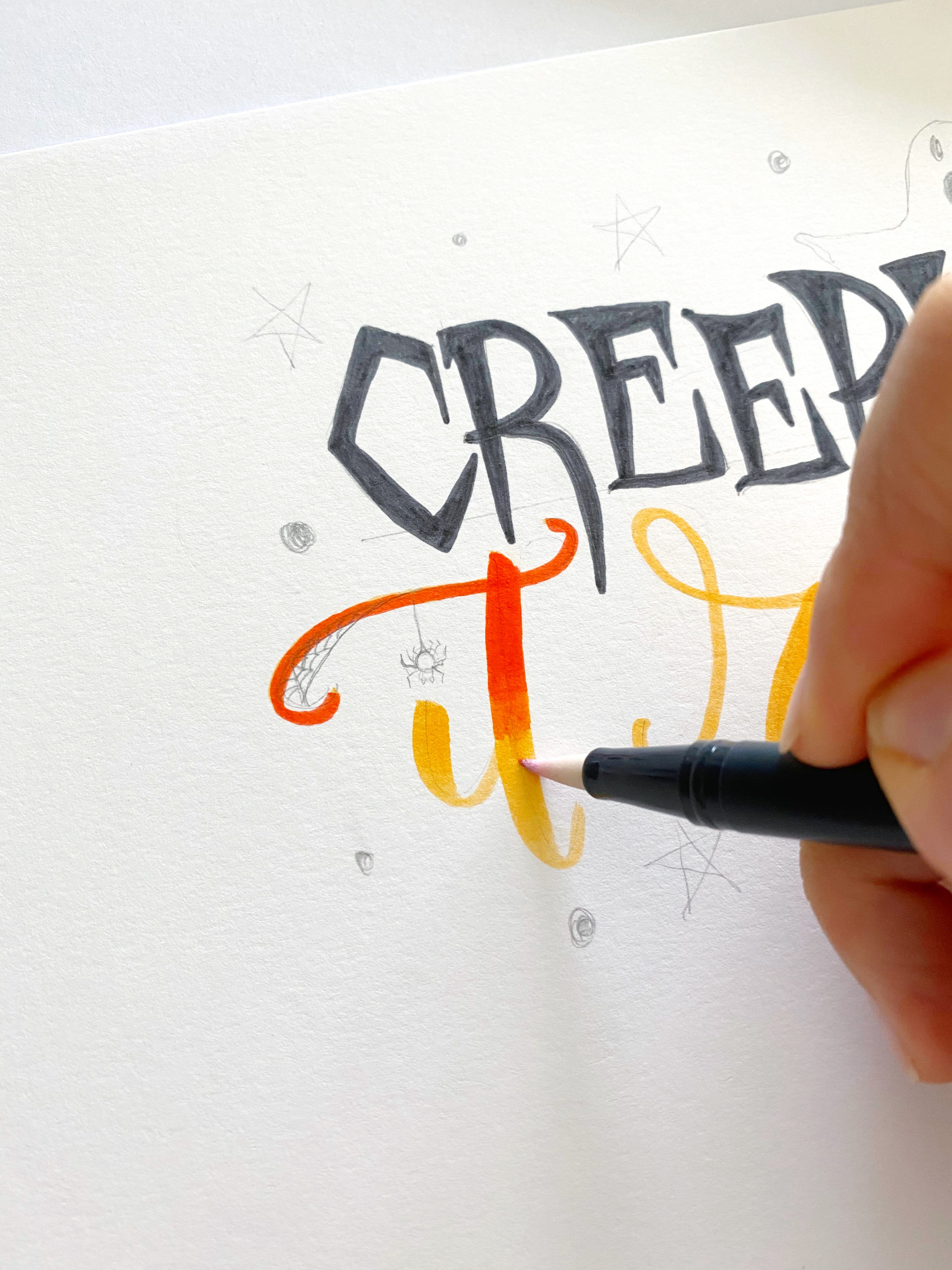 Here's what it looks like all blended!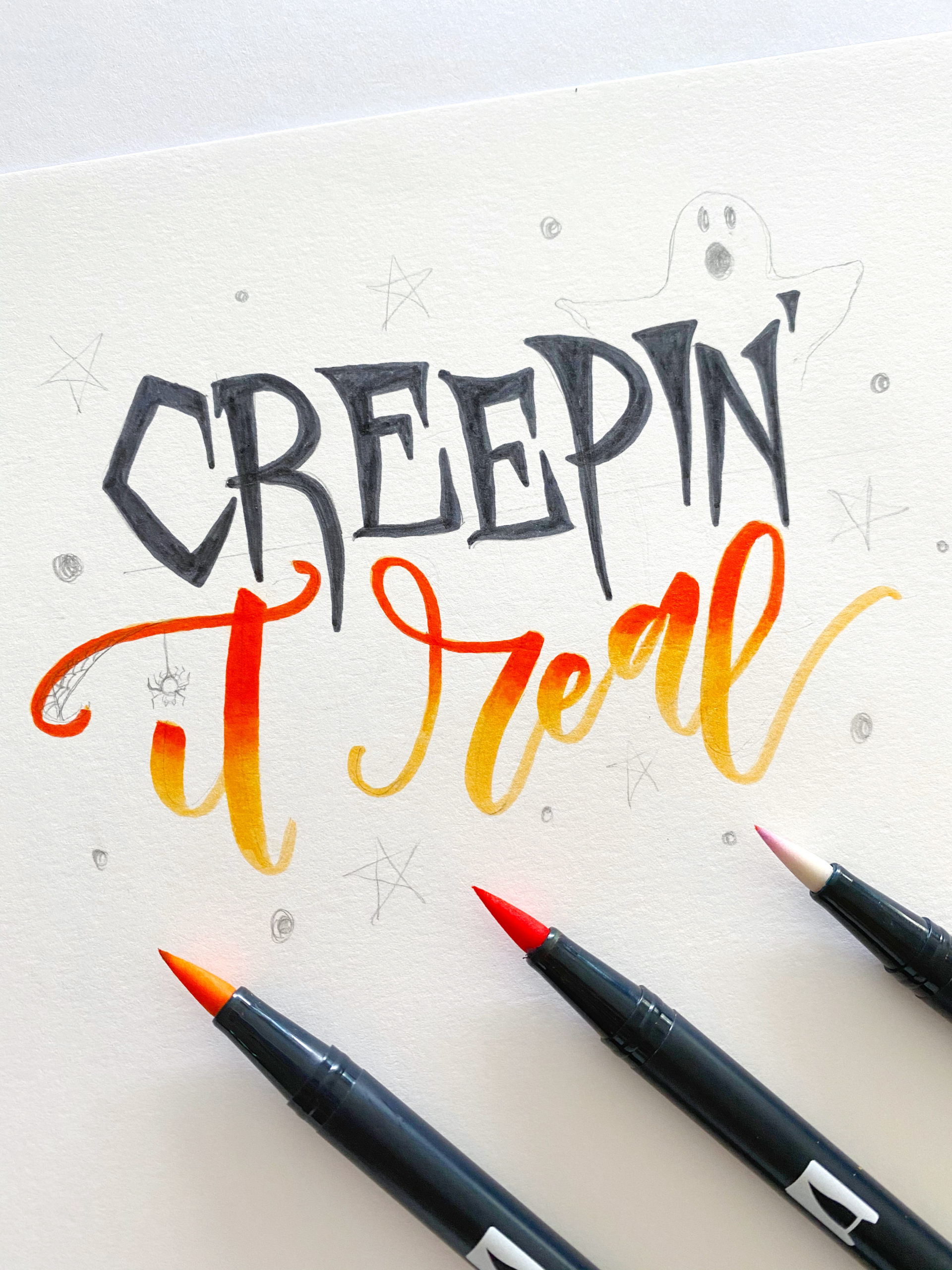 Next use Dual Brush Pen N95 to add a shadow to Creepin' and to color in the ghost a little bit.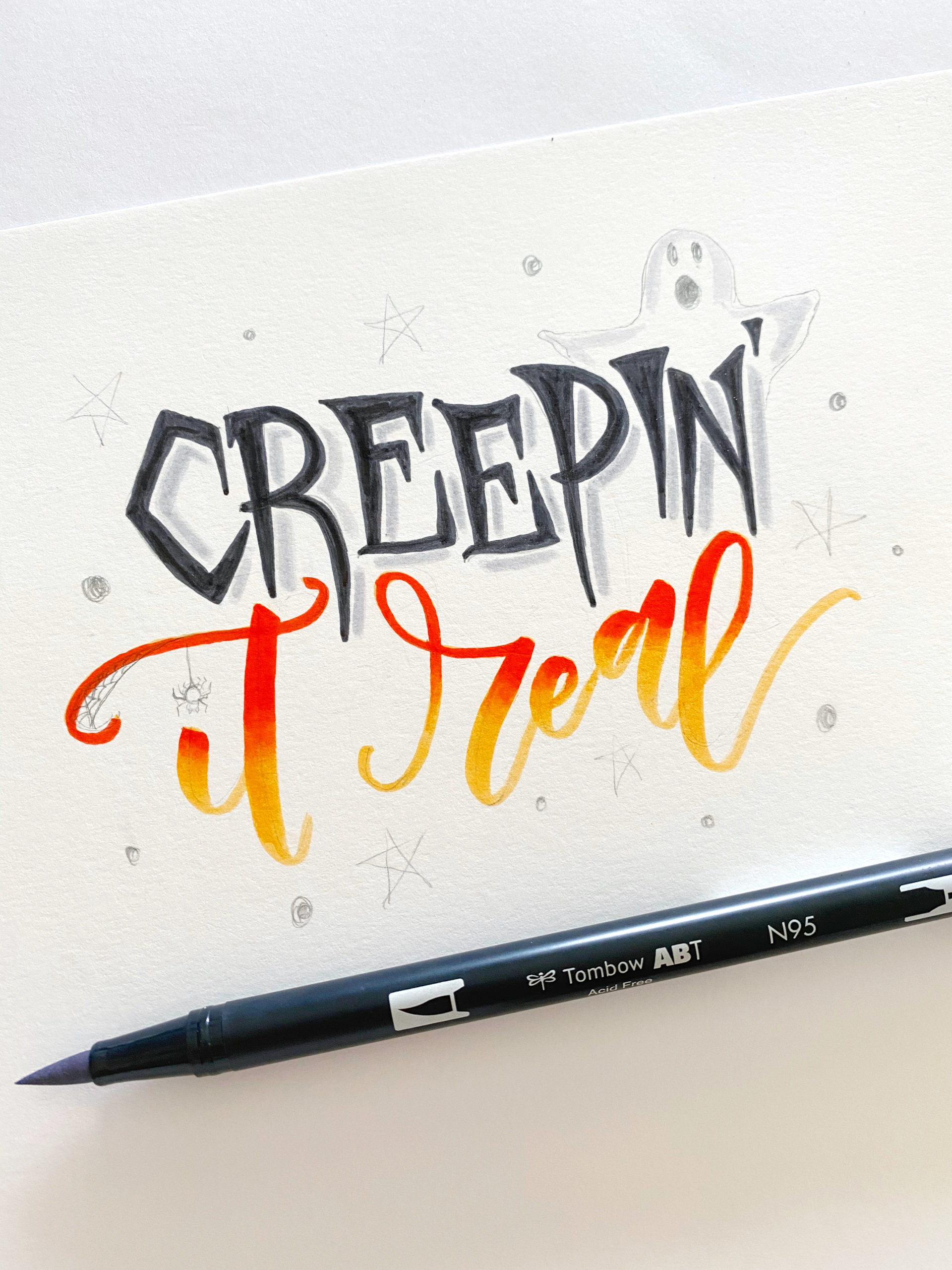 Using MONO Drawing Pen 01, outline your ghost, draw dots and then draw in the spider and web. Next, use Dual Brush Pen N35 to fill in your stars. Erase any remaining pencil lines.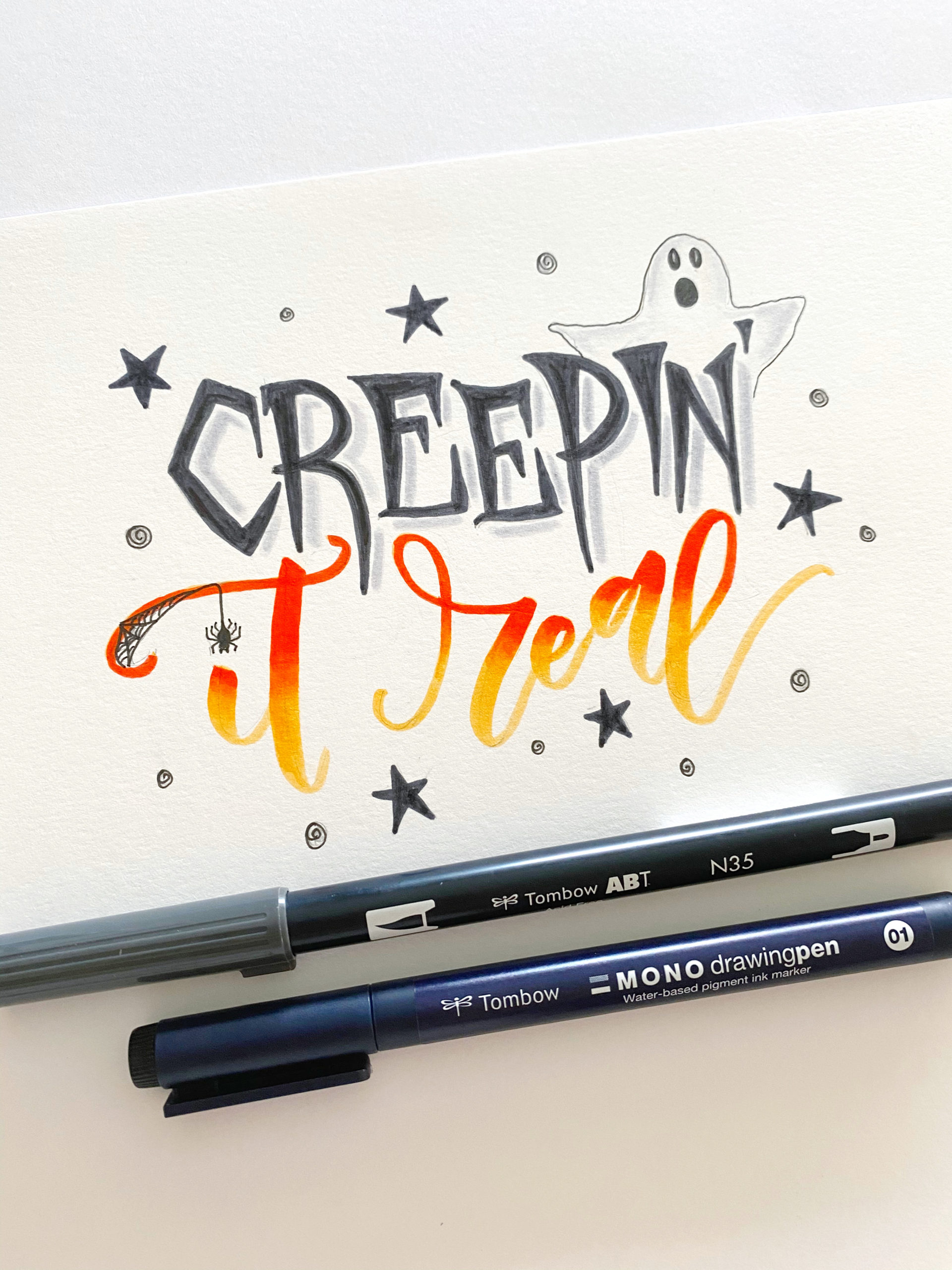 Your Halloween pun is finished!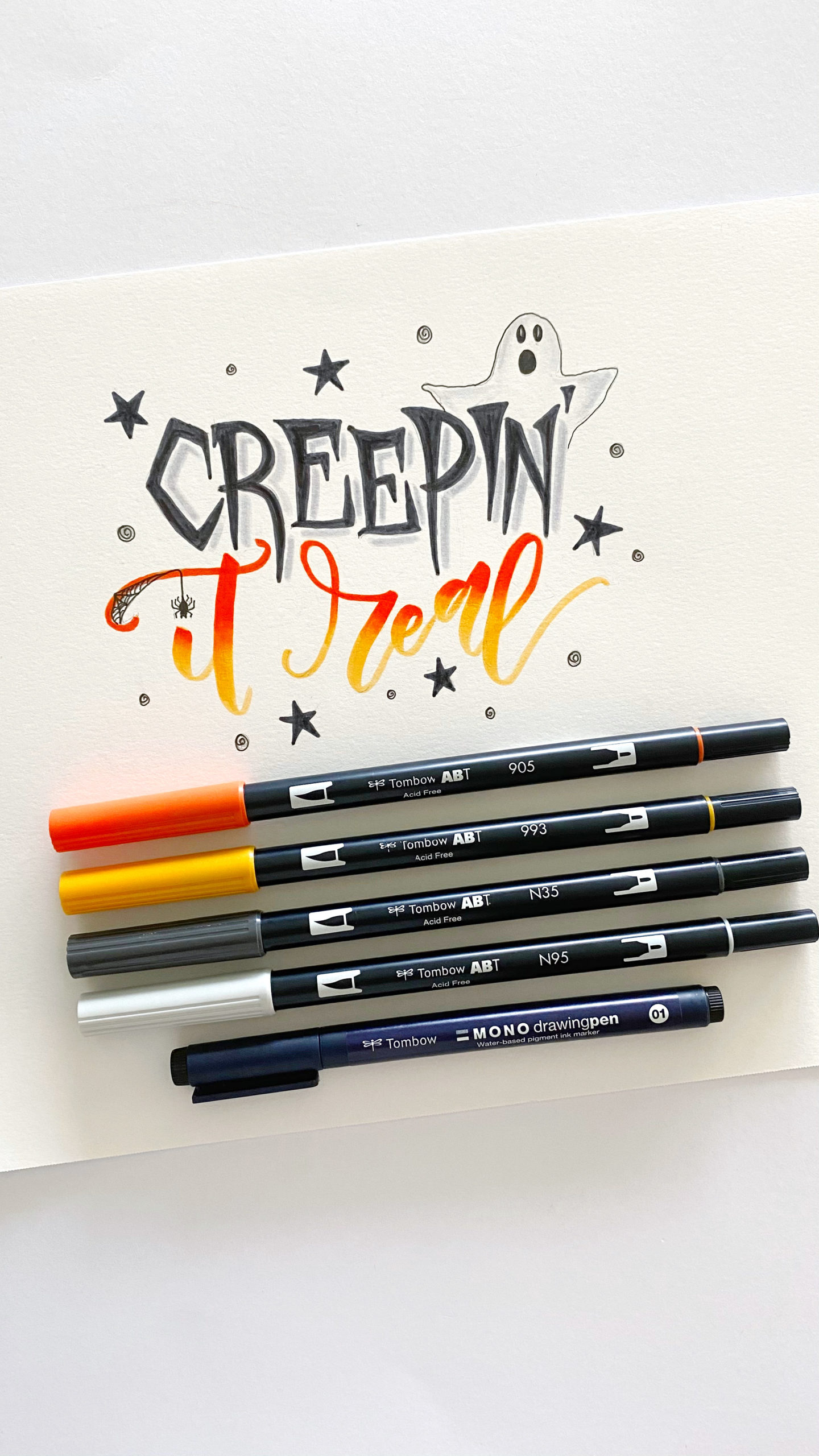 Thanks for following along! For more Halloween inspired projects, check out these posts:
See you next time!
Mandy