Hello friends, it's Smitha! Today, I'm adding a Halloween themed spread in my dot journal! It's a very easy tutorial and I hope you will follow along!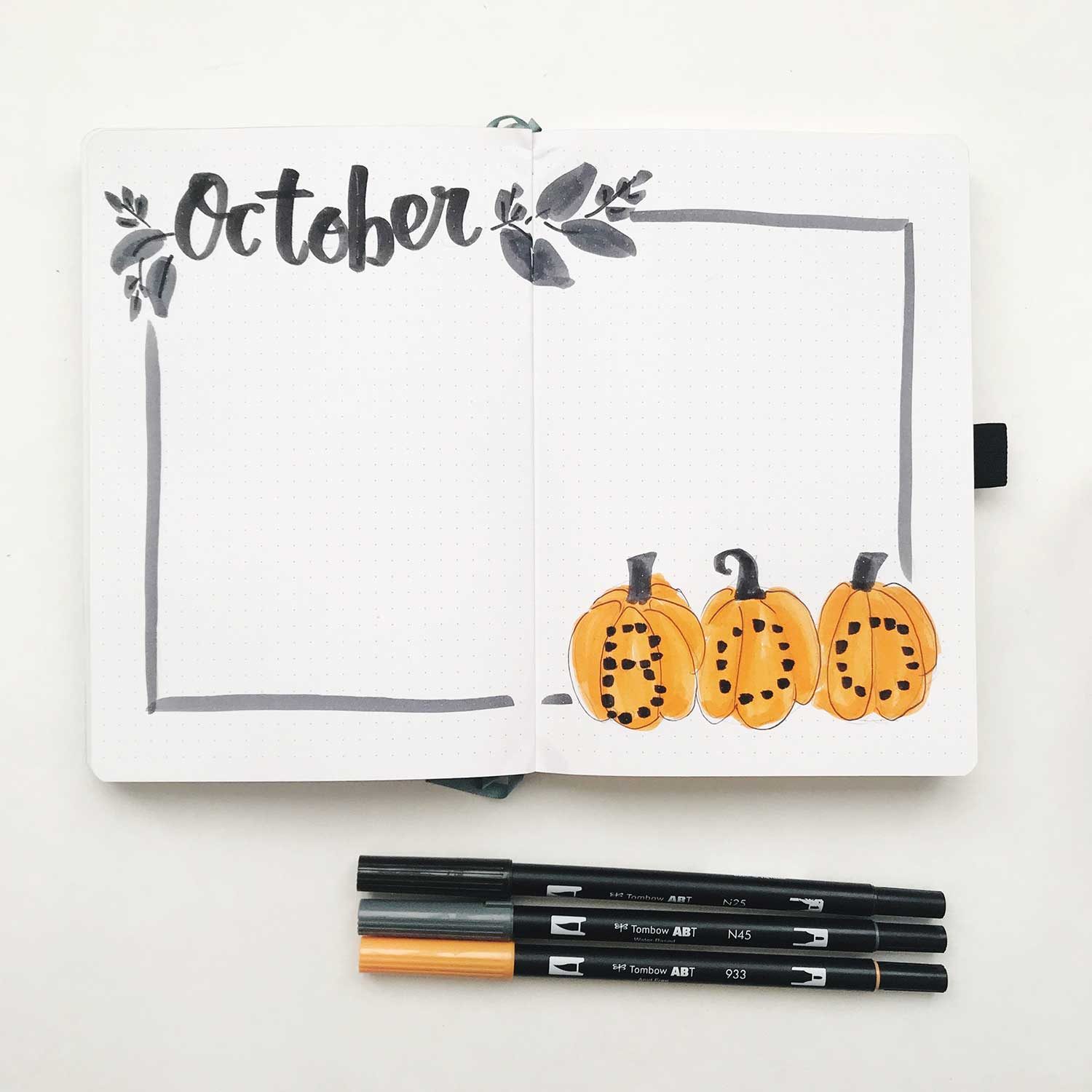 Materials:
Dot journal or sketchbook
Step 1:
Sketch out the title and pumpkin shapes using a light pencil or the MONO Graph Mechanical Pencil.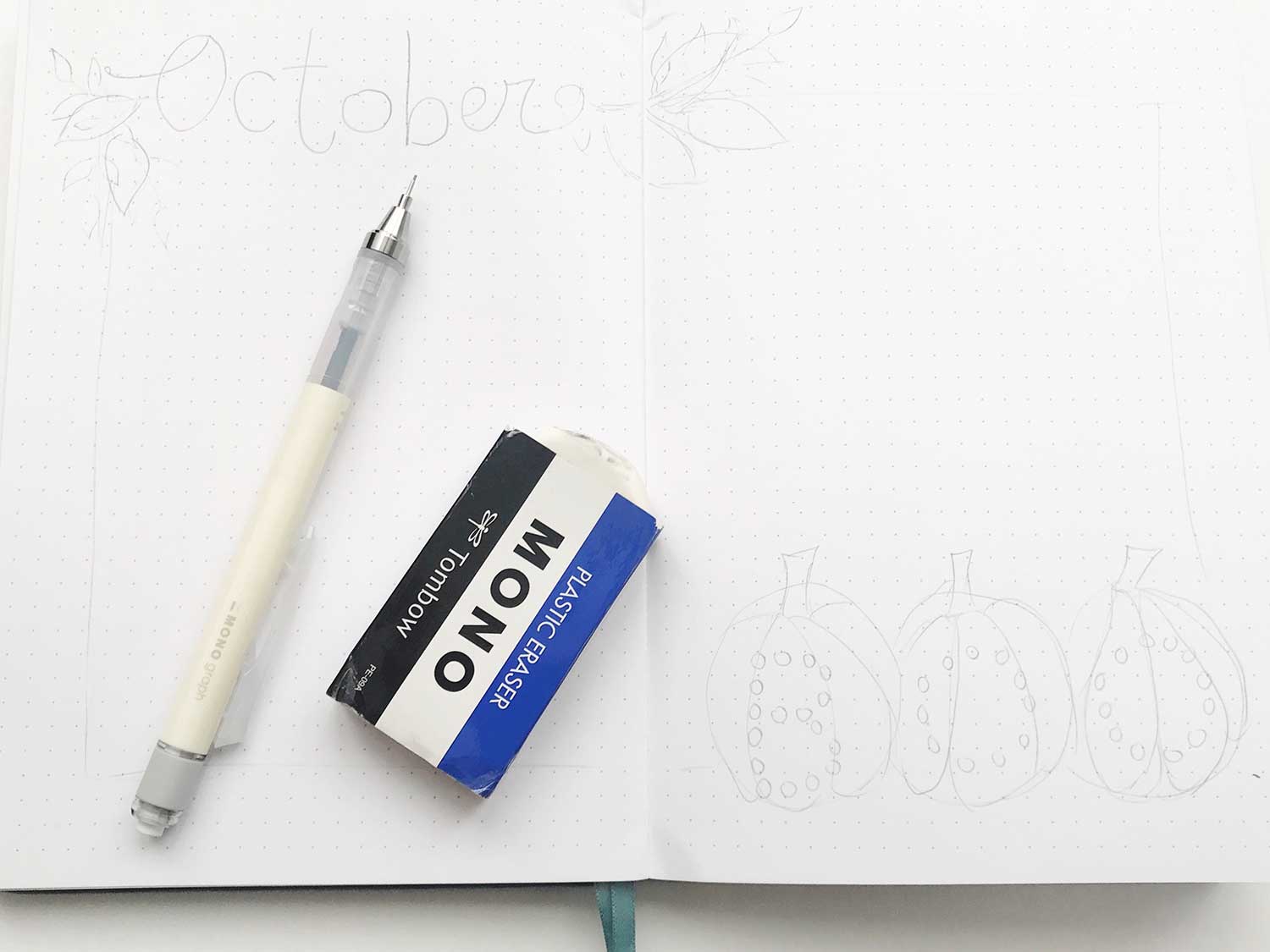 Step 2:
Using the brush tip of Dual Brush Pen N45, letter the word October. This color is a soft gray that looks beautiful for October. Doodle some leaves to the side of the title next.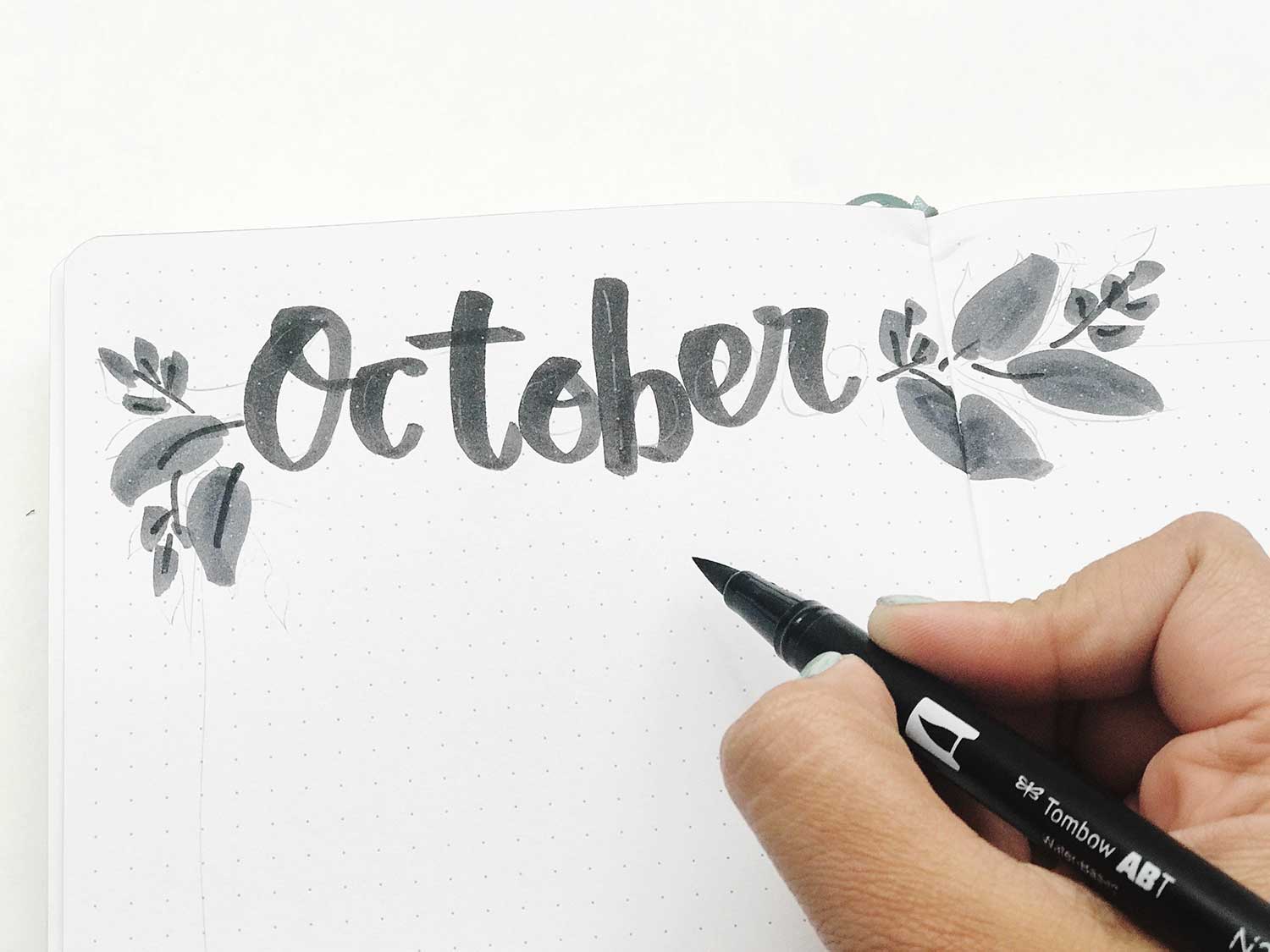 Step 3:
Using the brush tip of Dual Brush Pen 933, draw pumpkin shapes. Add stems to the pumpkins with the N45 Dual Brush Pen.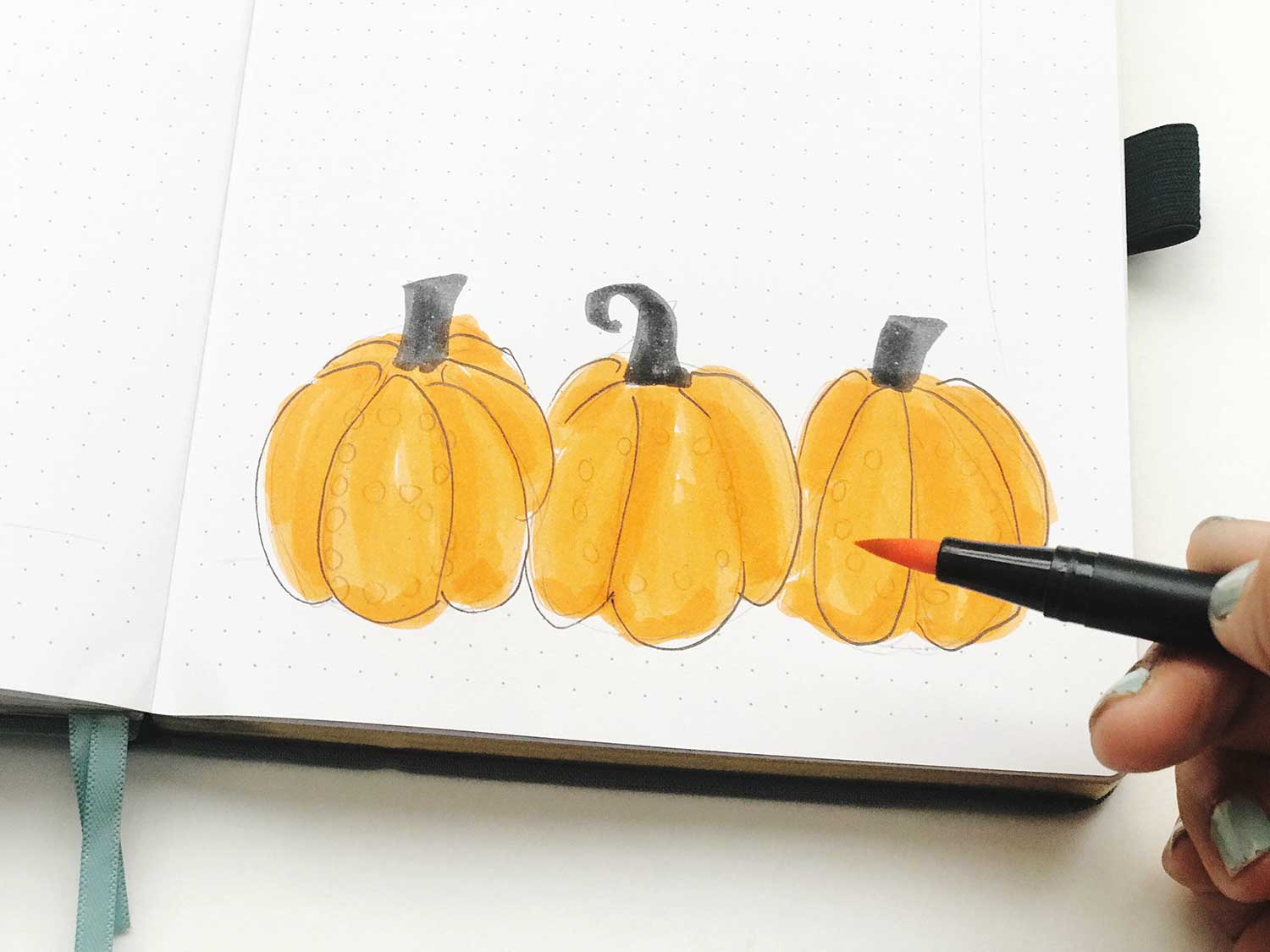 Step 4:
Optional, add the word BOO onto the pumpkins with Dual Brush Pen N25. I simply added dots to make the large alphabets look like they had been carved.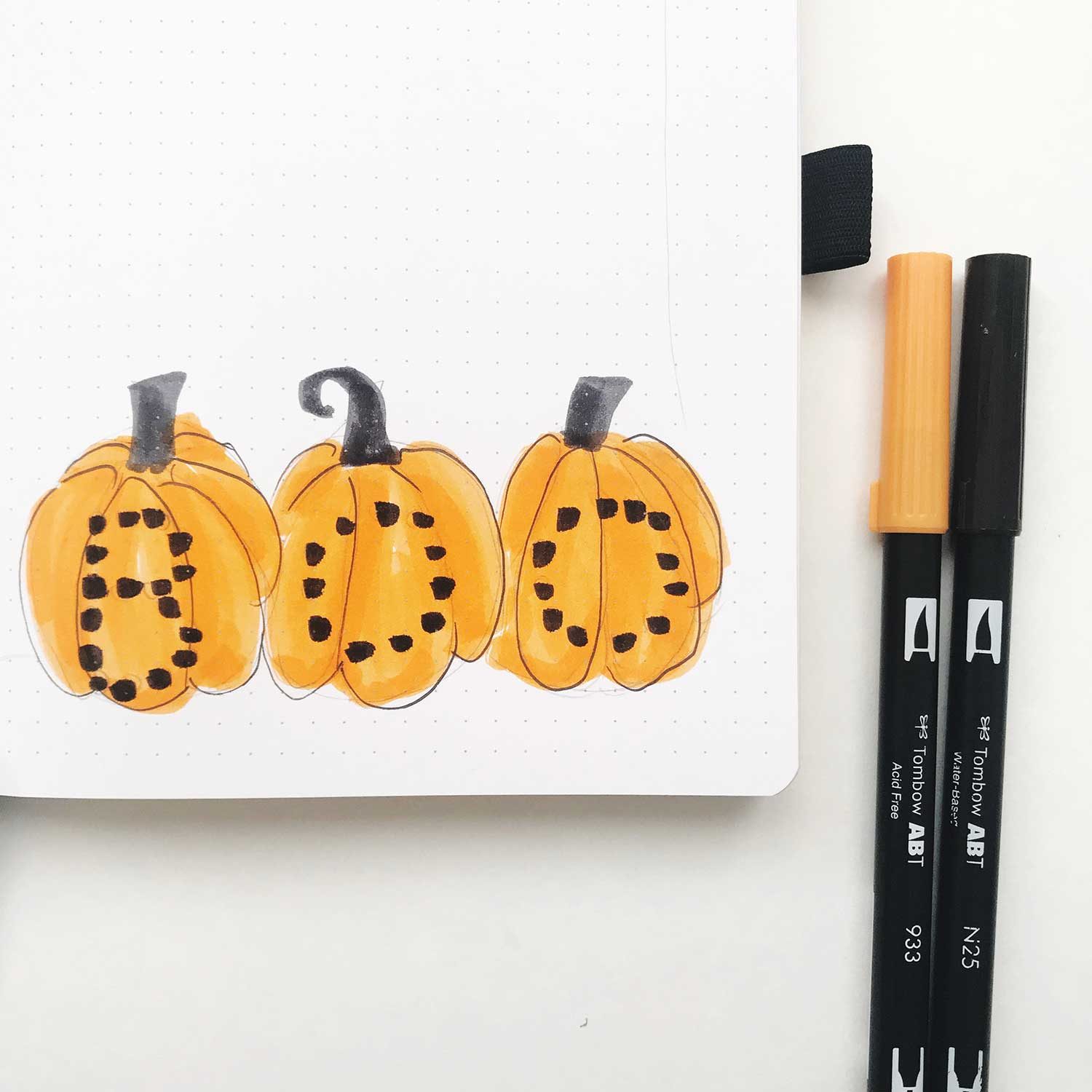 That's it! Finish off your page by doodling a bold line to join the title and the pumpkins!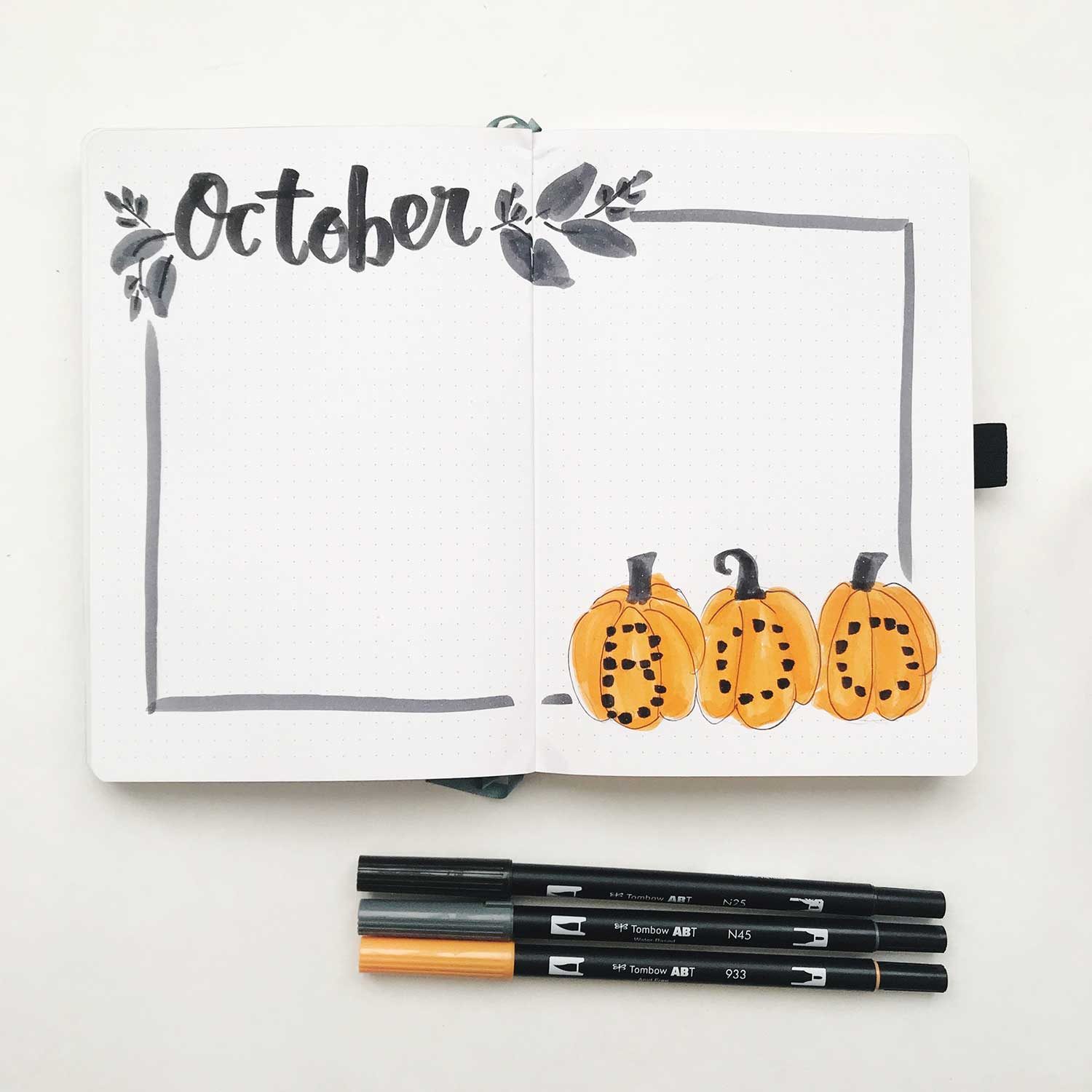 I hope you enjoyed this tutorial today! Happy crafting!
Smitha
Find me on Instagram: @smithakatti
Find more of my tutorials on my blog www.smilingcolors.com