Hello friends, it's Smitha! I'm creating a holiday project inspired by my fellow Design Team member Jennie! I love her illustrations, so here's my take on something she drew earlier this year.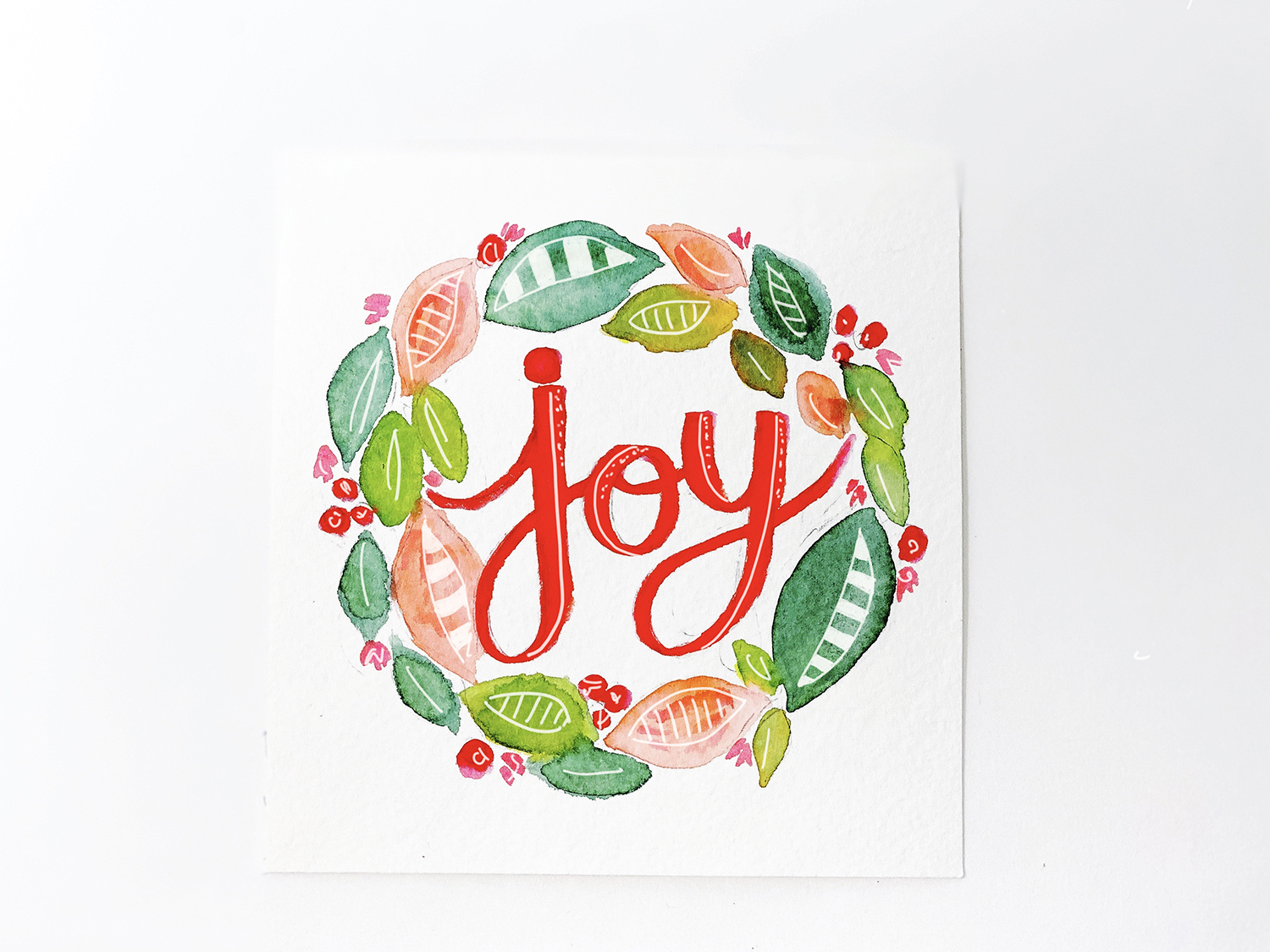 Materials:
Dual Brush Pens in colors of your choice
Watercolor paper or mixed media paper
Step 1:
Gather your Dual Brush Pen colors and a piece of watercolor paper. I will be recreating this watercolor wreath Jennie shared but I am adding a modern holiday color scheme to it.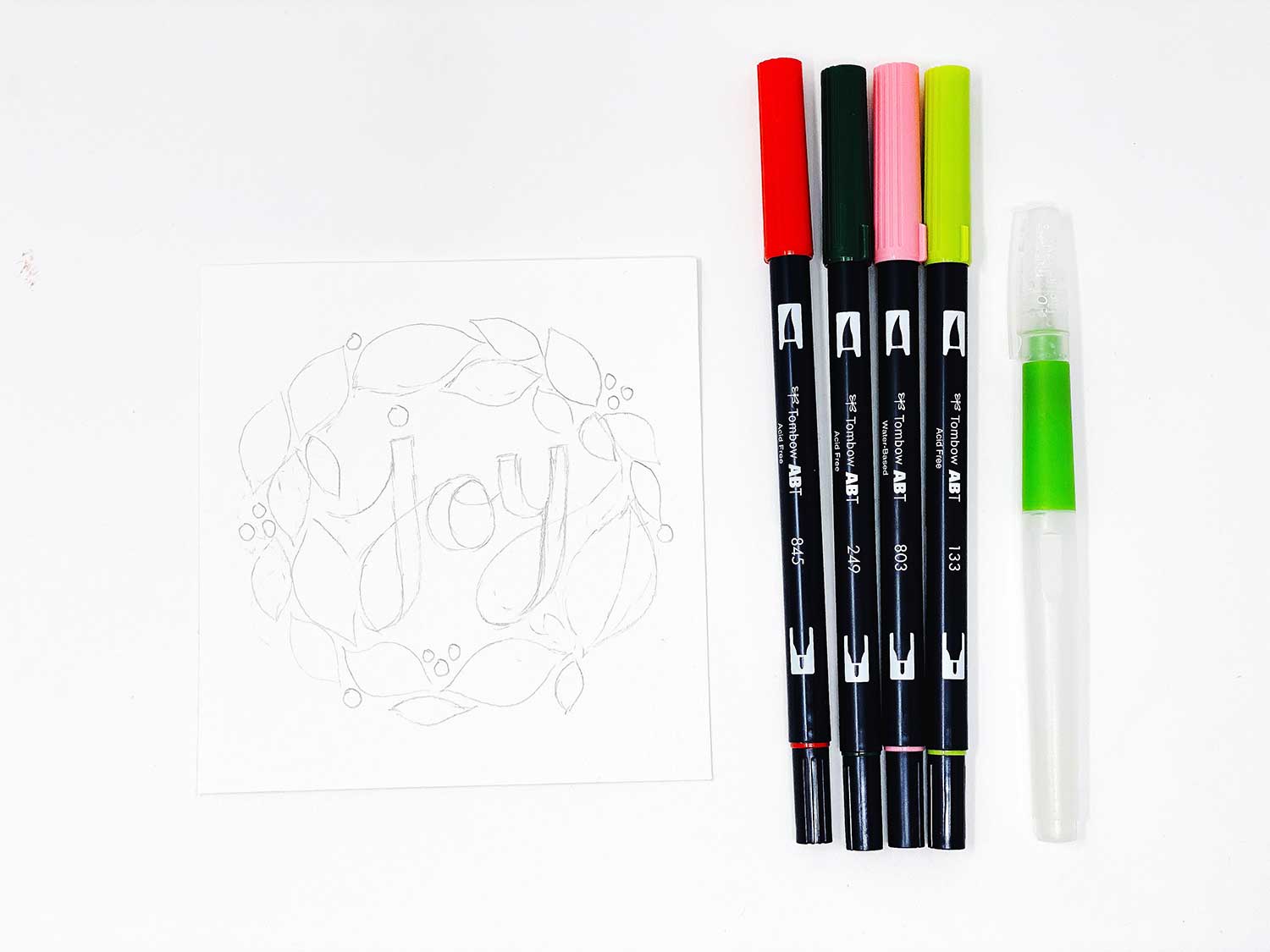 Step 2:
Start with a quick pencil sketch. I like using the MONO Graph Mechanical Pencil to roughly draw out all my elements and the wreath shape onto the paper. This also helps me center the design on the paper.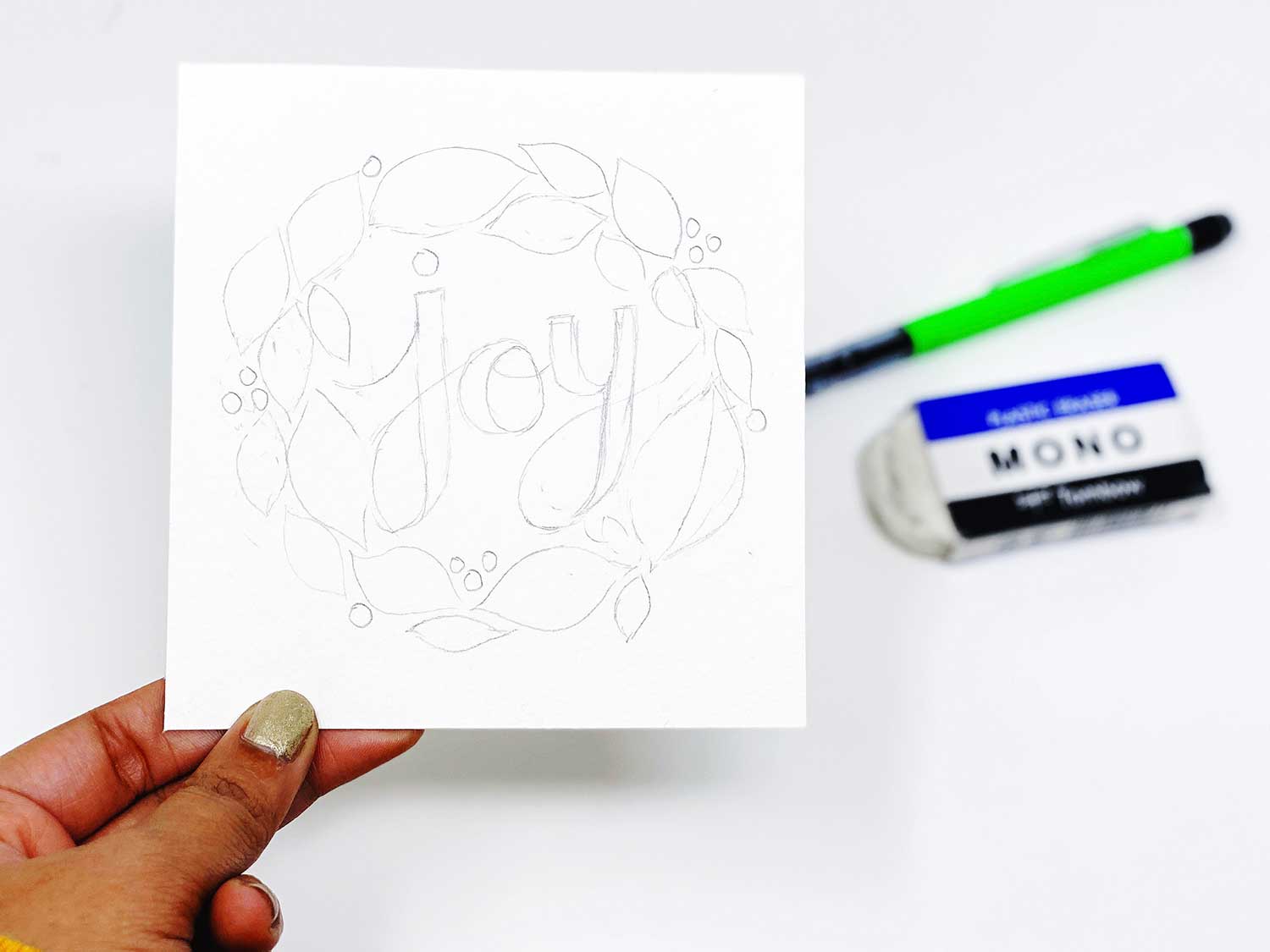 Step 3:
Erase the pencil lines lightly and then color in the leaves. Apply the Dual Brush Pen color onto a leaf, paint with the Small Water Brush and repeat.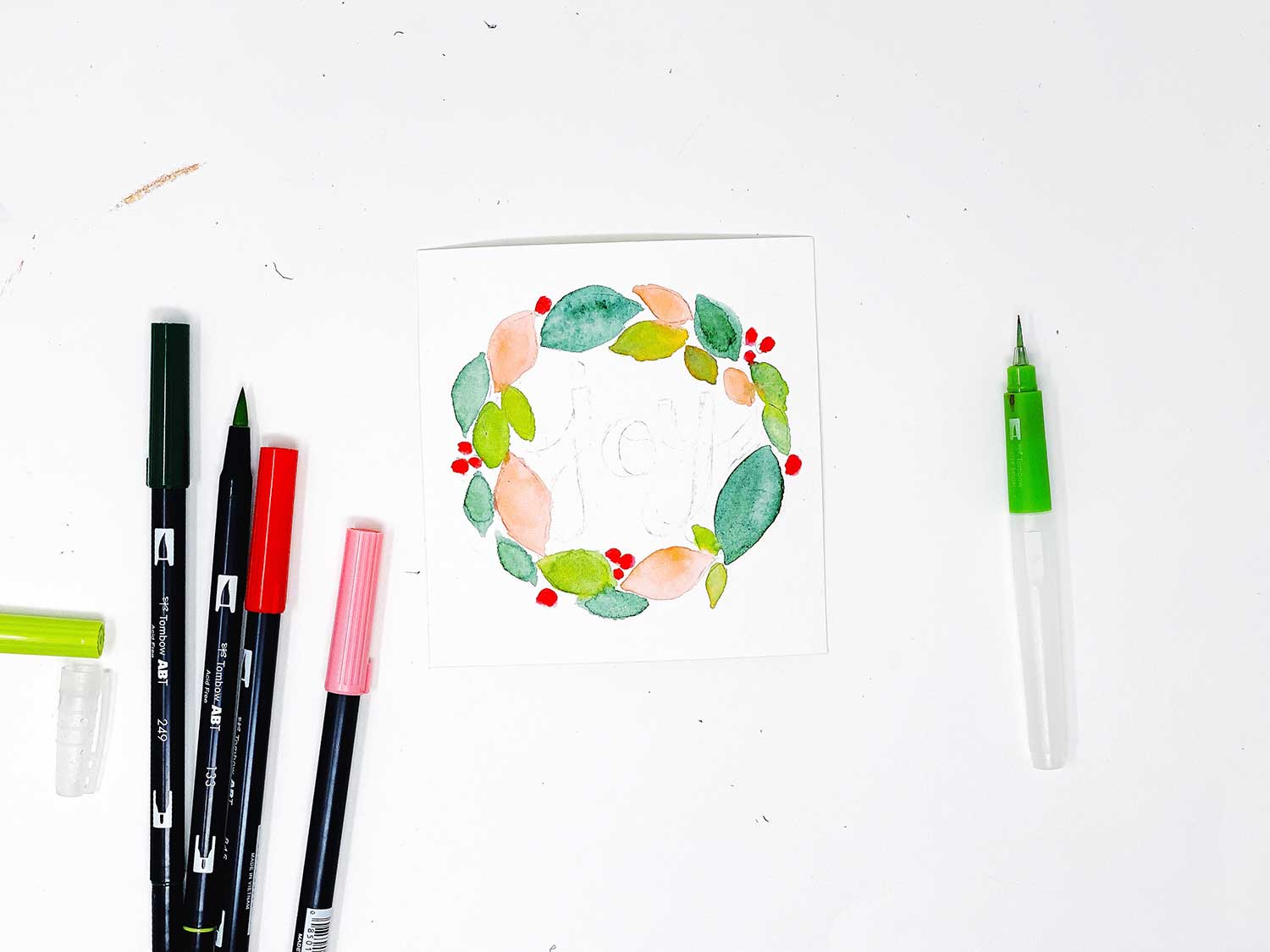 Step 4:
Add some white pen details on top to finish off the watercolor wreath! I think this would make a great holiday card too!
I hope you enjoyed this tutorial today! Happy crafting!
Smitha
Find me on Instagram: @smithakatti
Find more of my tutorials on my blog www.smilingcolors.com