Hello friends, it's Smitha!  Let's paint a simple and colorful floral Mother's Day card together!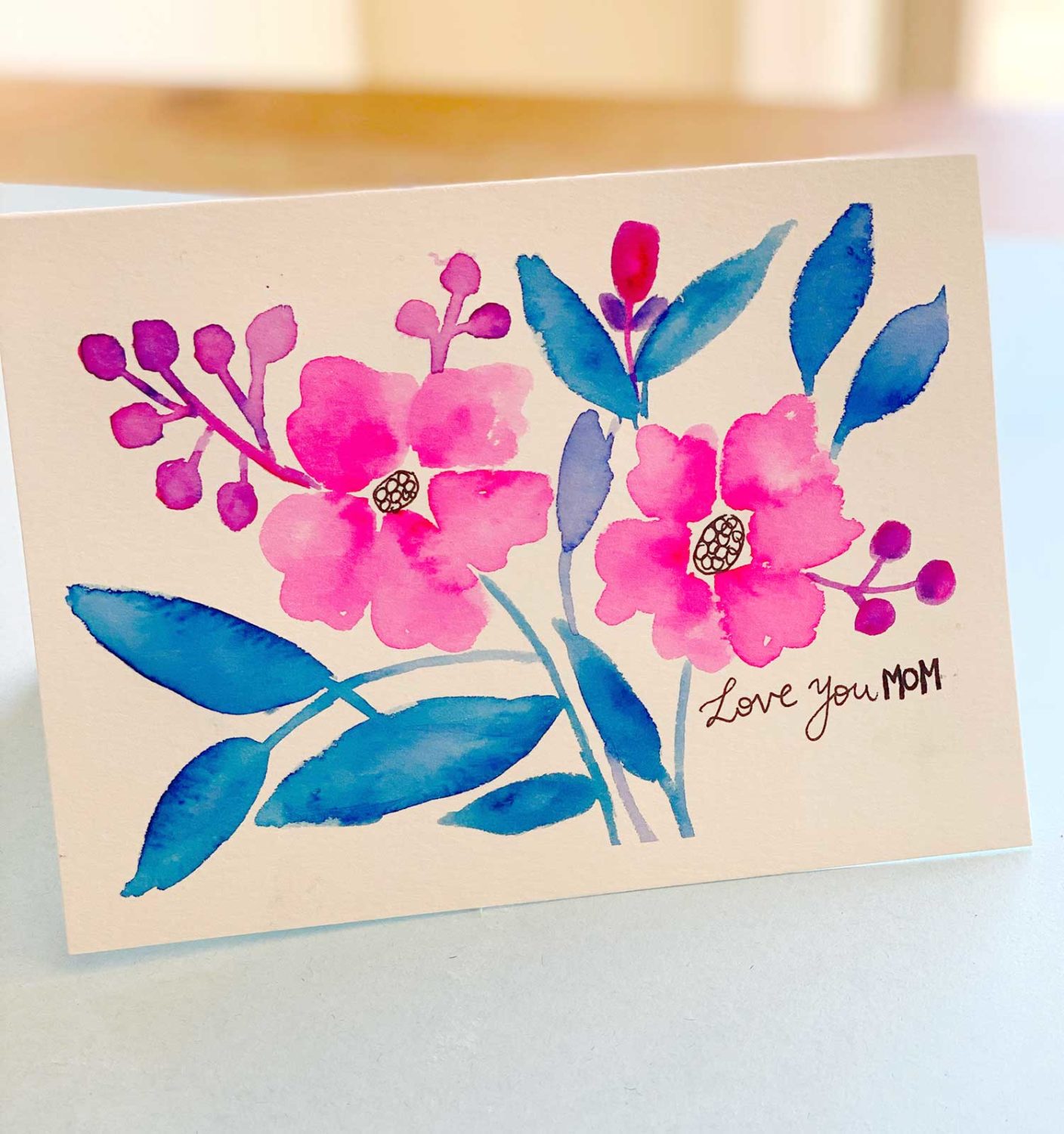 Materials:
Watch the video tutorial:
Step 1:
Pencil in your flower and sentiment onto the paper using the MONO Graph Mechanical Pencil. This step is optional but gives you an idea of where to put down the color.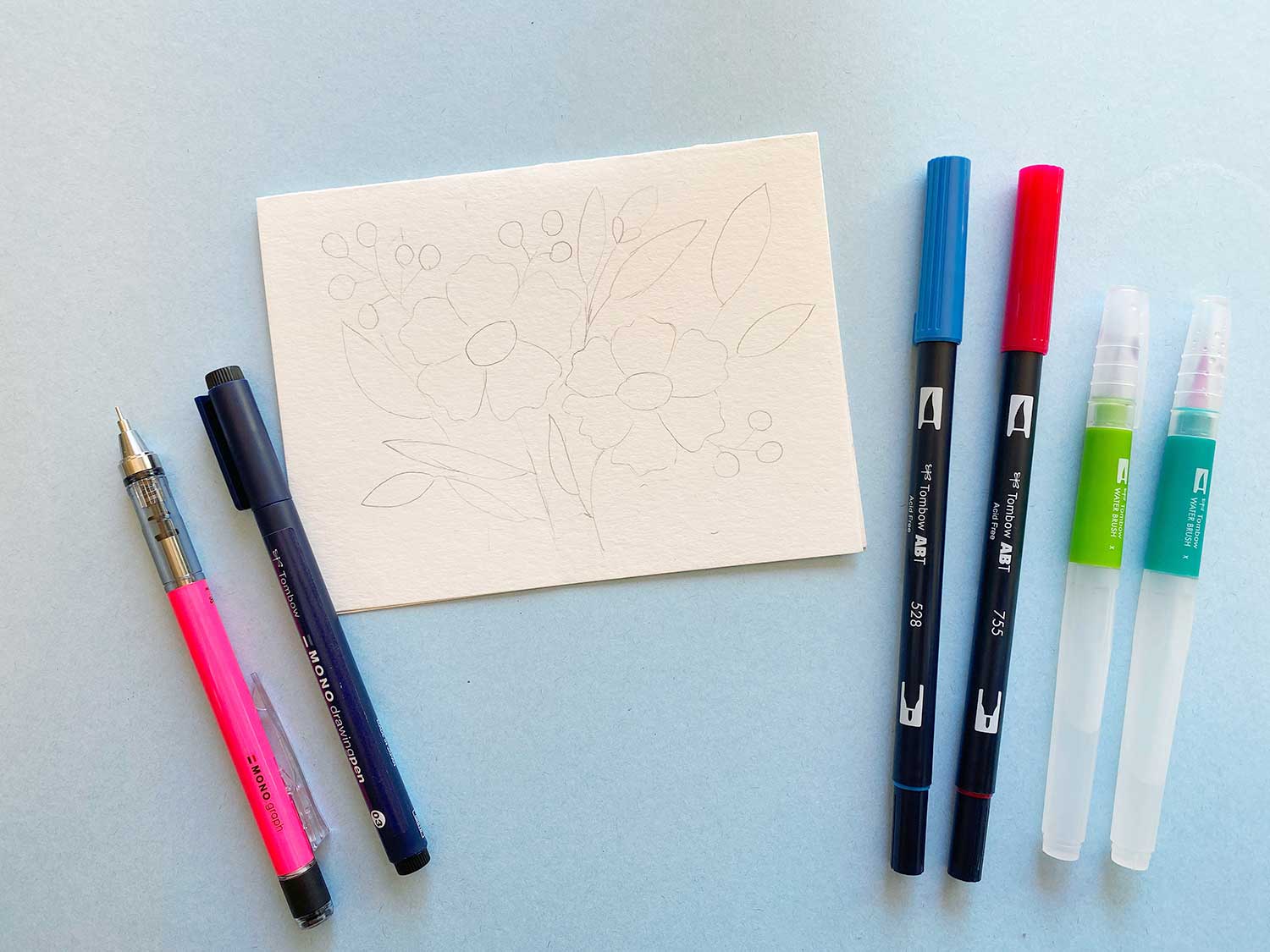 Step 2:
Tape your watercolor card down. This allows the card to dry flat and unwarped. Apply your flower color onto the watercolor paper using the brush tip of the Dual Brush Pen. Apply the color towards the center of the flowers where the flowers are naturally darker. Spread the color using the Water Brush into a petal shape. 
Add leaves similarly in a contrasting color.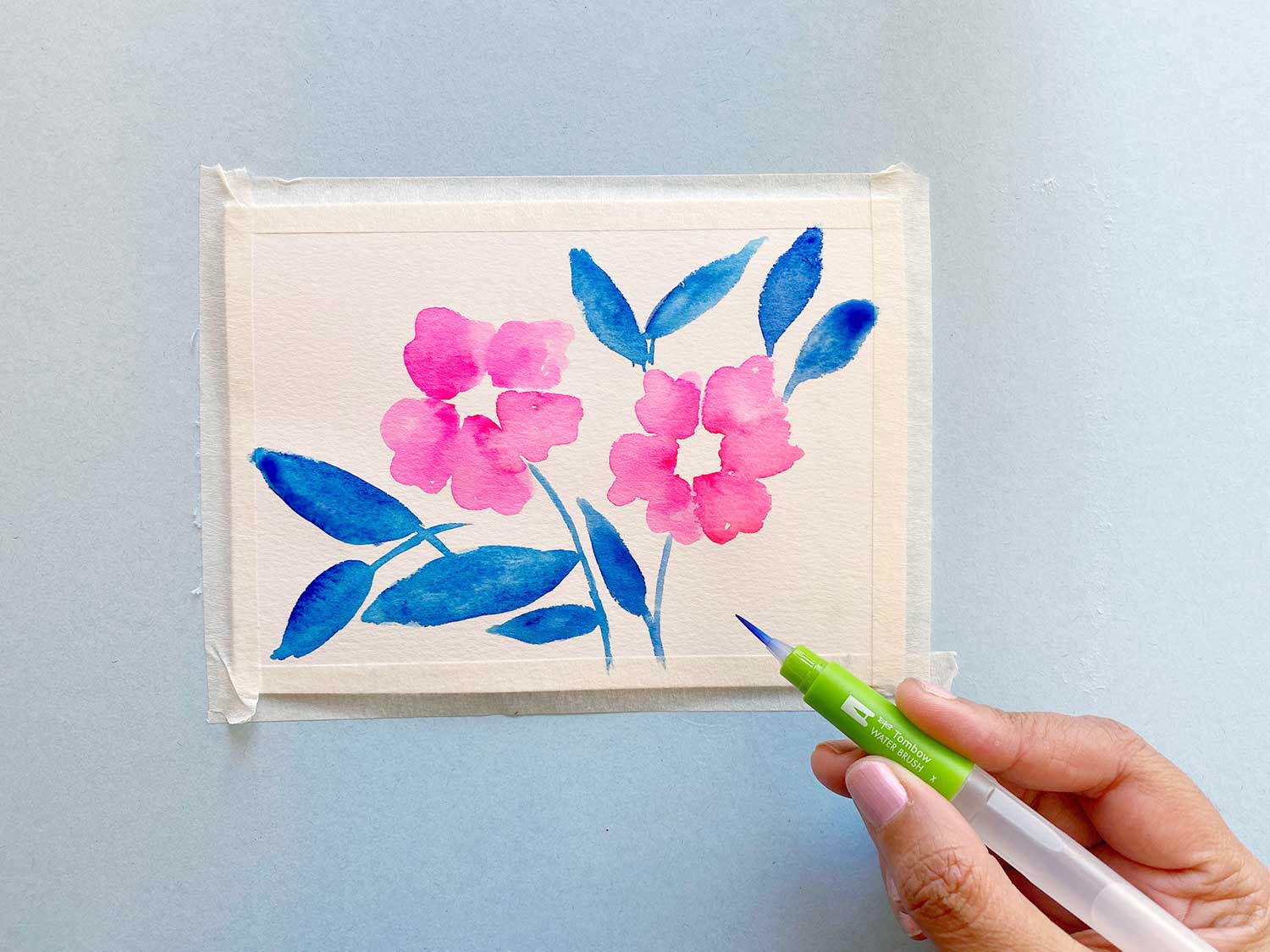 Step 3:
Complete the card by painting in fillers and buds. Then finish the card by adding your card sentiment using the MONO Drawing Pen. Since our watercoloring has dried by now, this pen will work beautifully for the sentiment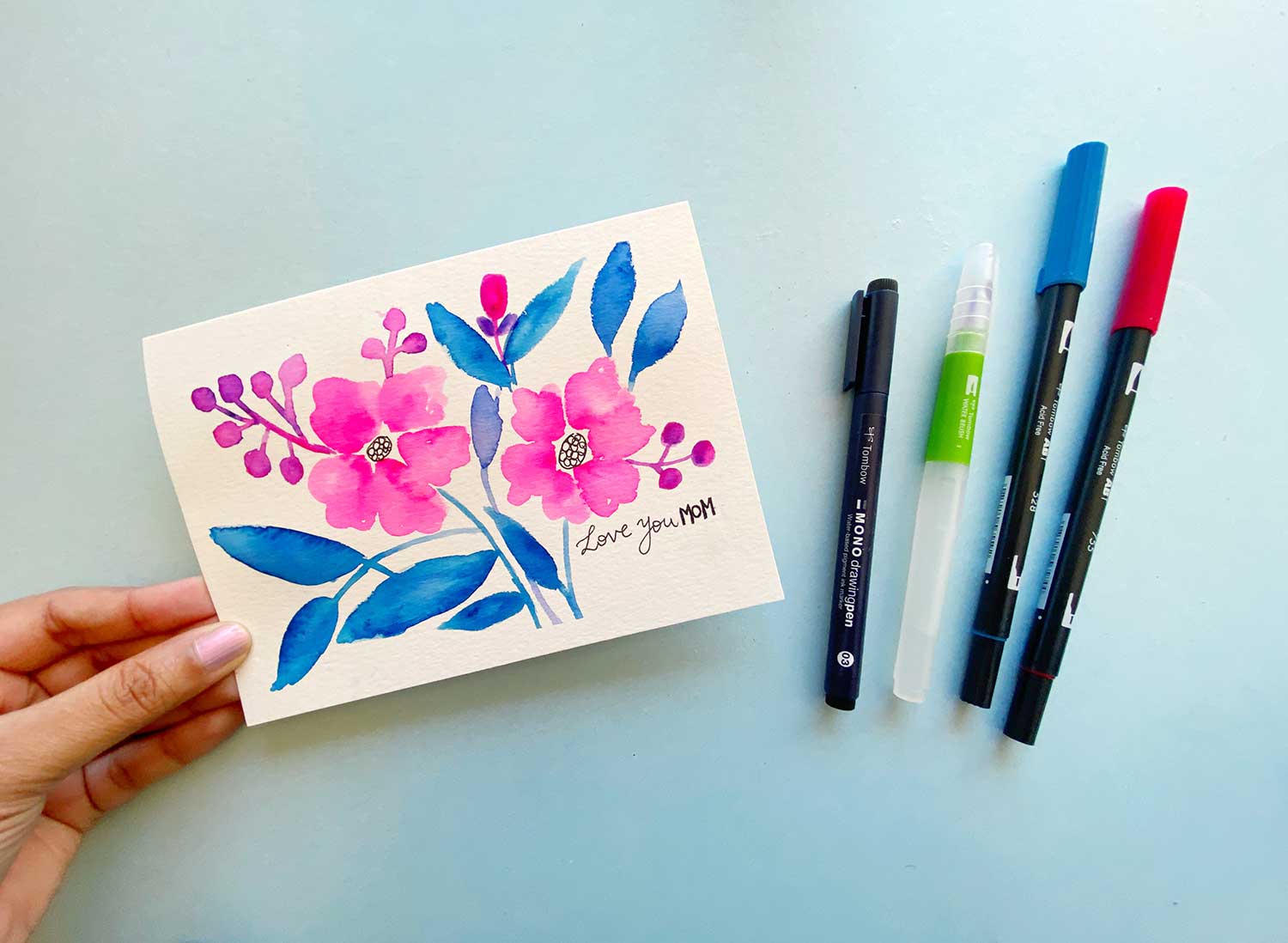 I hope you enjoyed this floral Mother's Day card tutorial! Happy crafting!
Smitha
Find more tutorials of mine on my blog www.smilingcolors.com