Hey Friends, it's Danielle from sprinklesofzeal! I'm excited to show you how to create a Mother's Day magnet for the special lady in your life. It's very common to have at least one magnet on the kitchen fridge, so I thought it would be heartfelt to personalize one for Mother's Day. Alright, let's gather the supplies!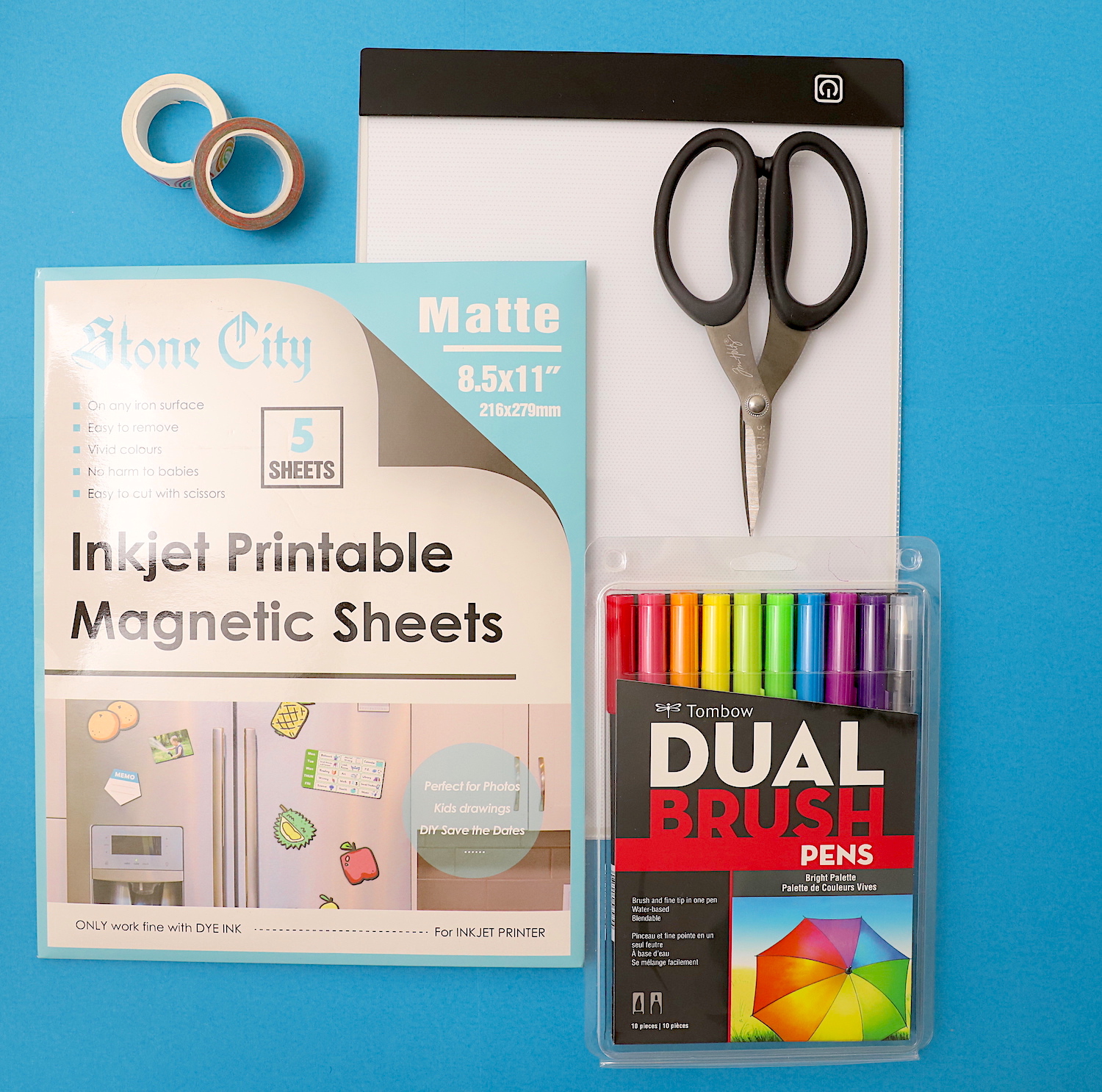 Supplies:
Magnet sheet
Scissors
Washi tape
Printer paper
Lightbox or window
Step 1: Download the Mother's Day Magnet Template
First, you will need to download and print the template. I created two Mother's Day designs that can be used for this project. Click here to download and print the free pdf.
If you don't have a printer, check out the template below.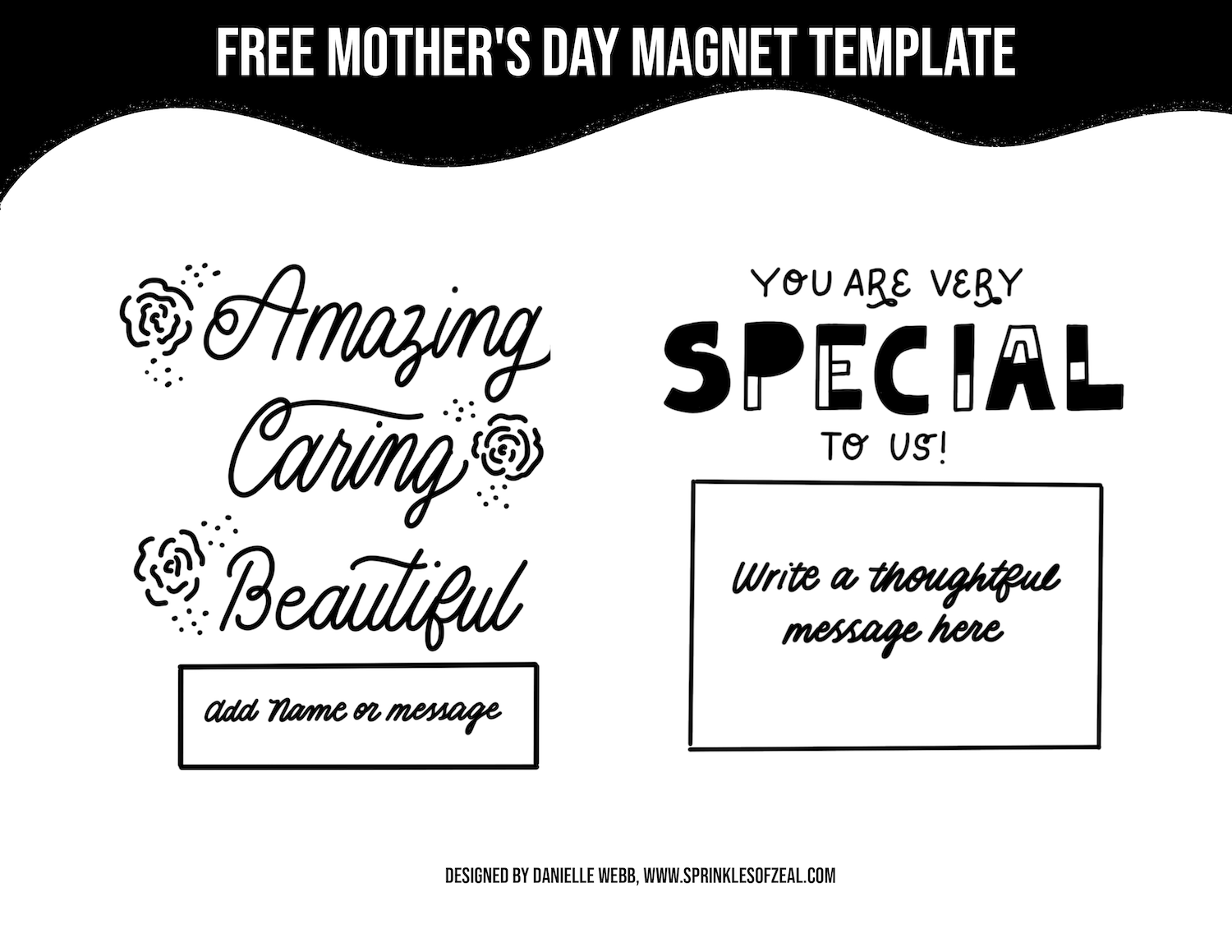 Step 2: Cut the Template and Magnet Paper
Use your scissors to cut the templates out and choose one for your main design. I decided to use the second design because I absolutely love monoline lettering.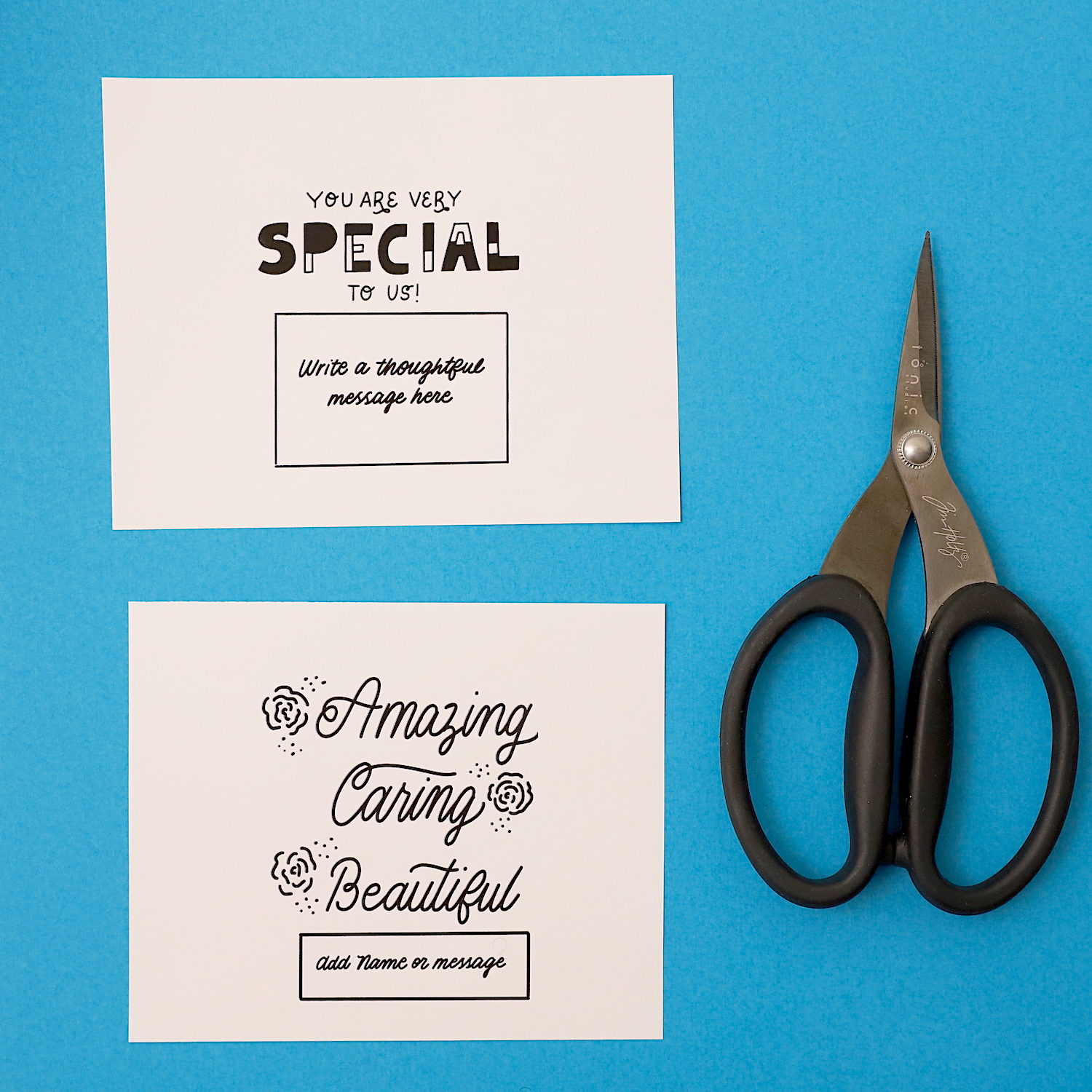 Use the MONO Graph Mechanical Pencil to trace the perimeter of the template onto the magnet paper.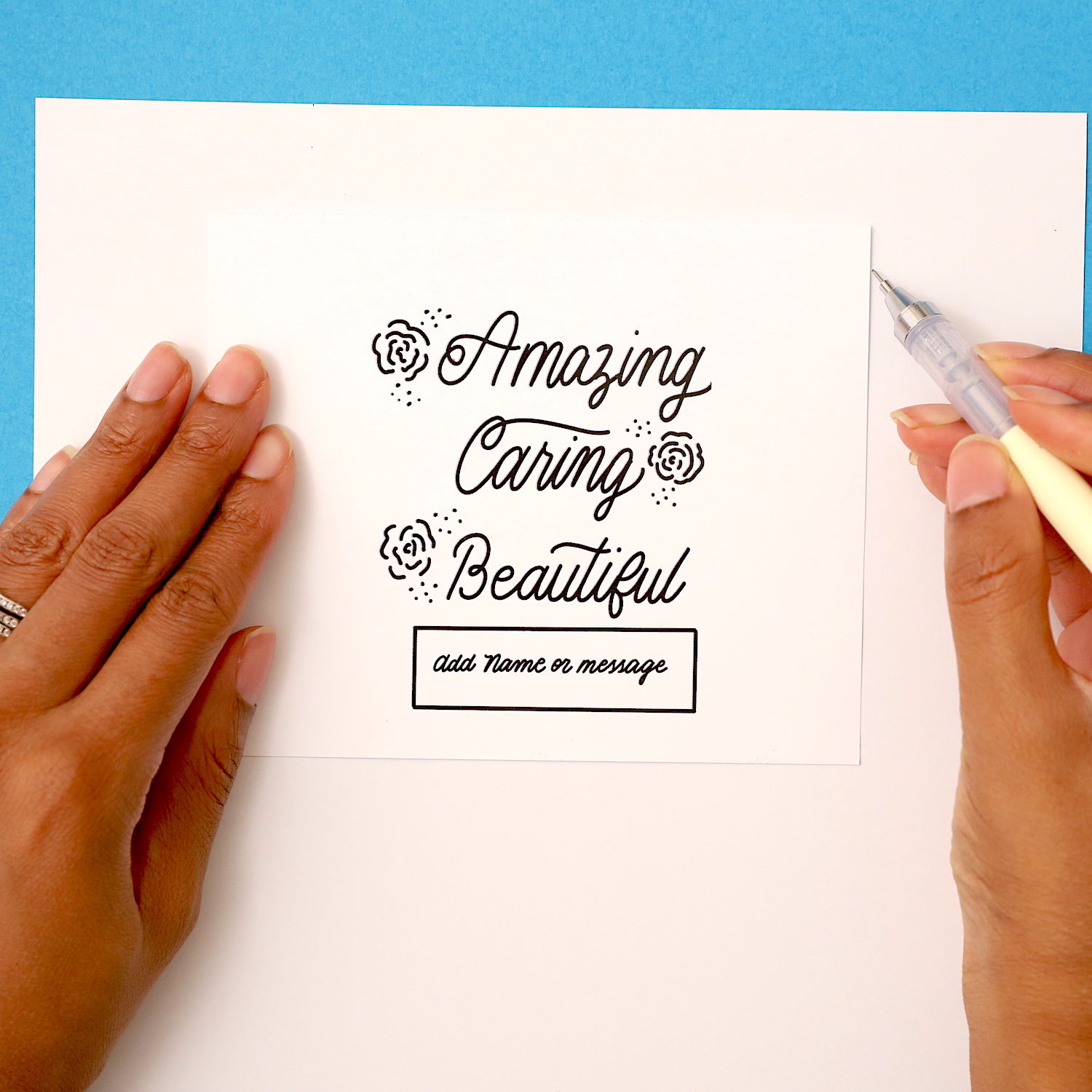 The MONO Graph Mechanical Pencil has been my go-to tool for sketching this year. The lead is pretty strong!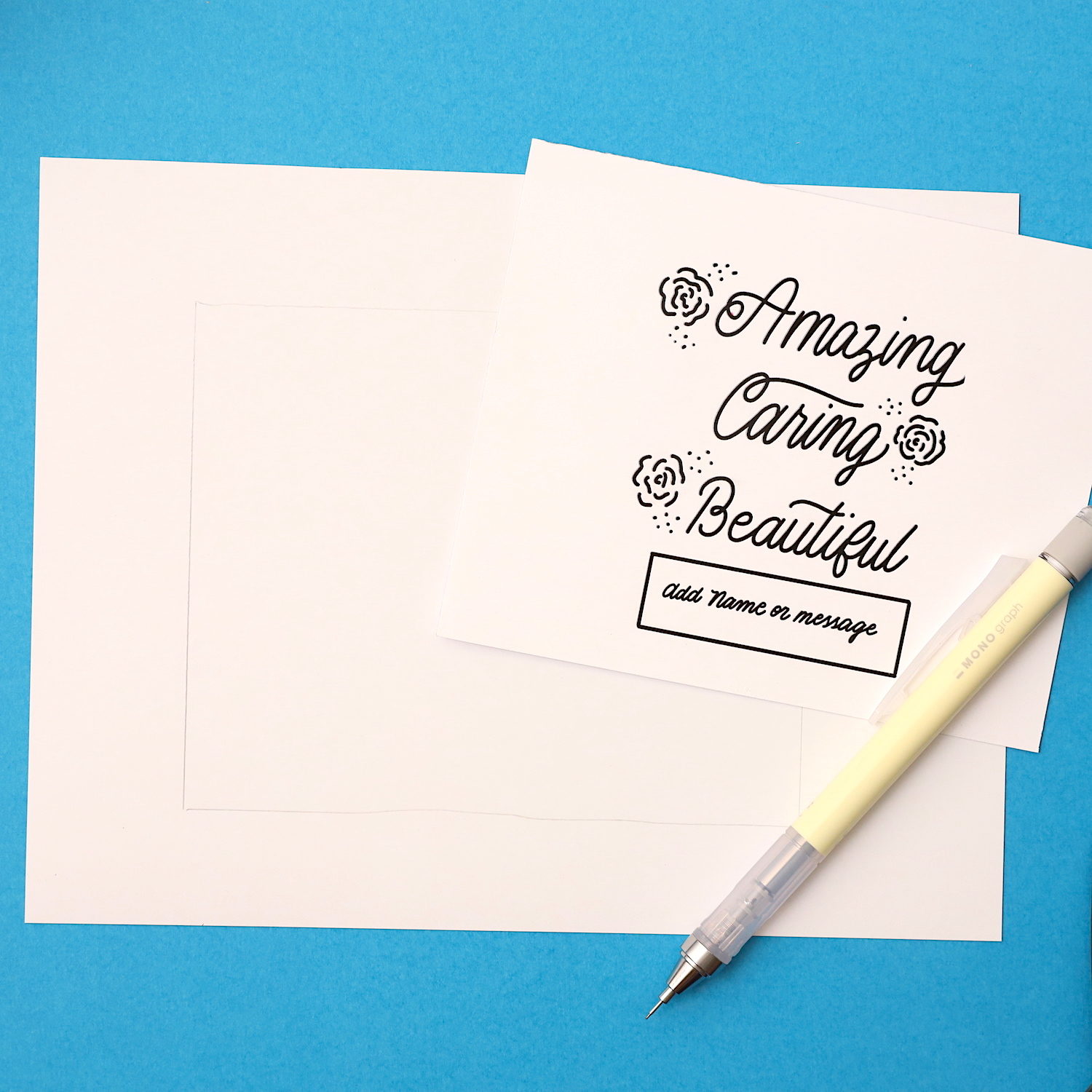 Cut on top of the pencil lines.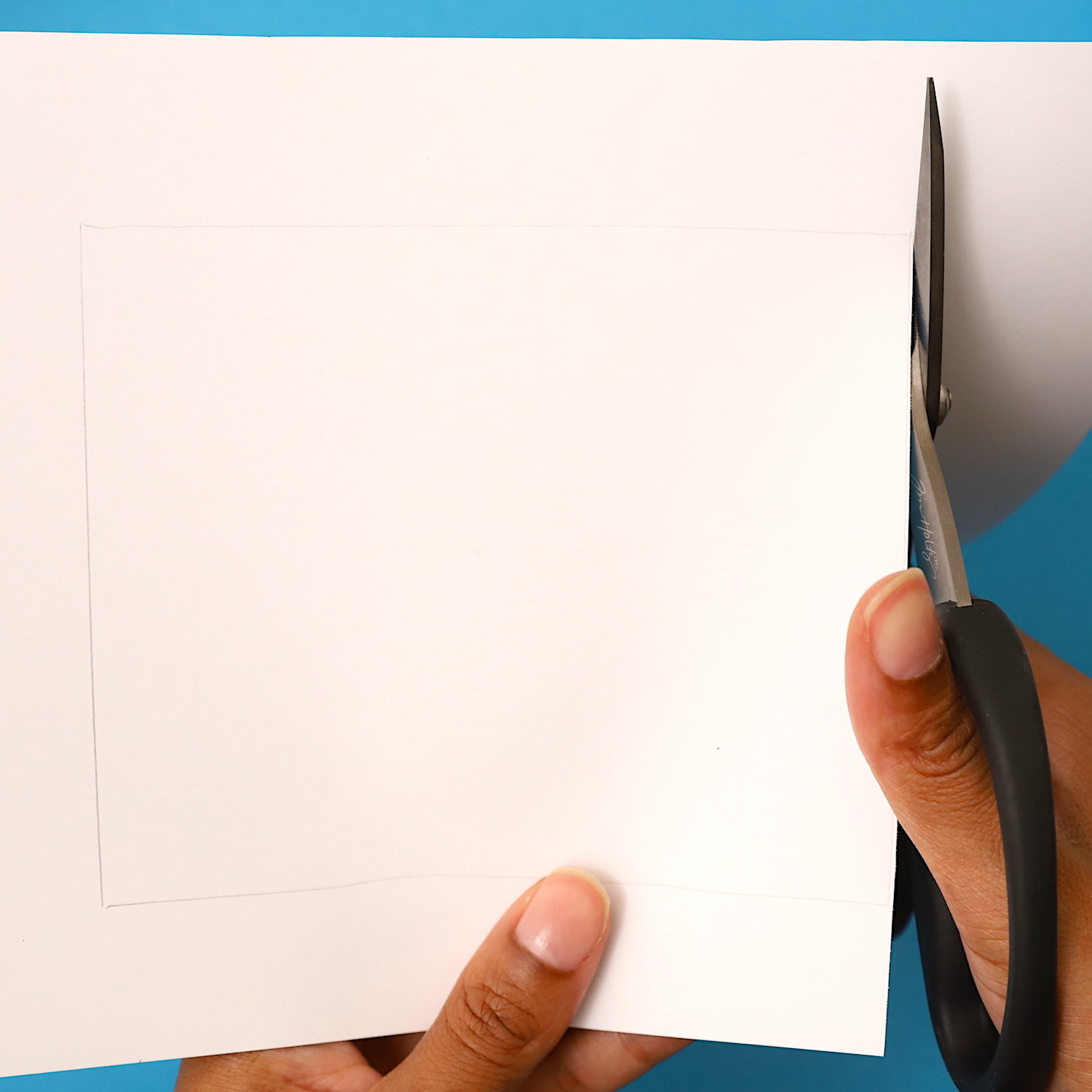 Quick Note: Be sure to erase the pencil lines after cutting.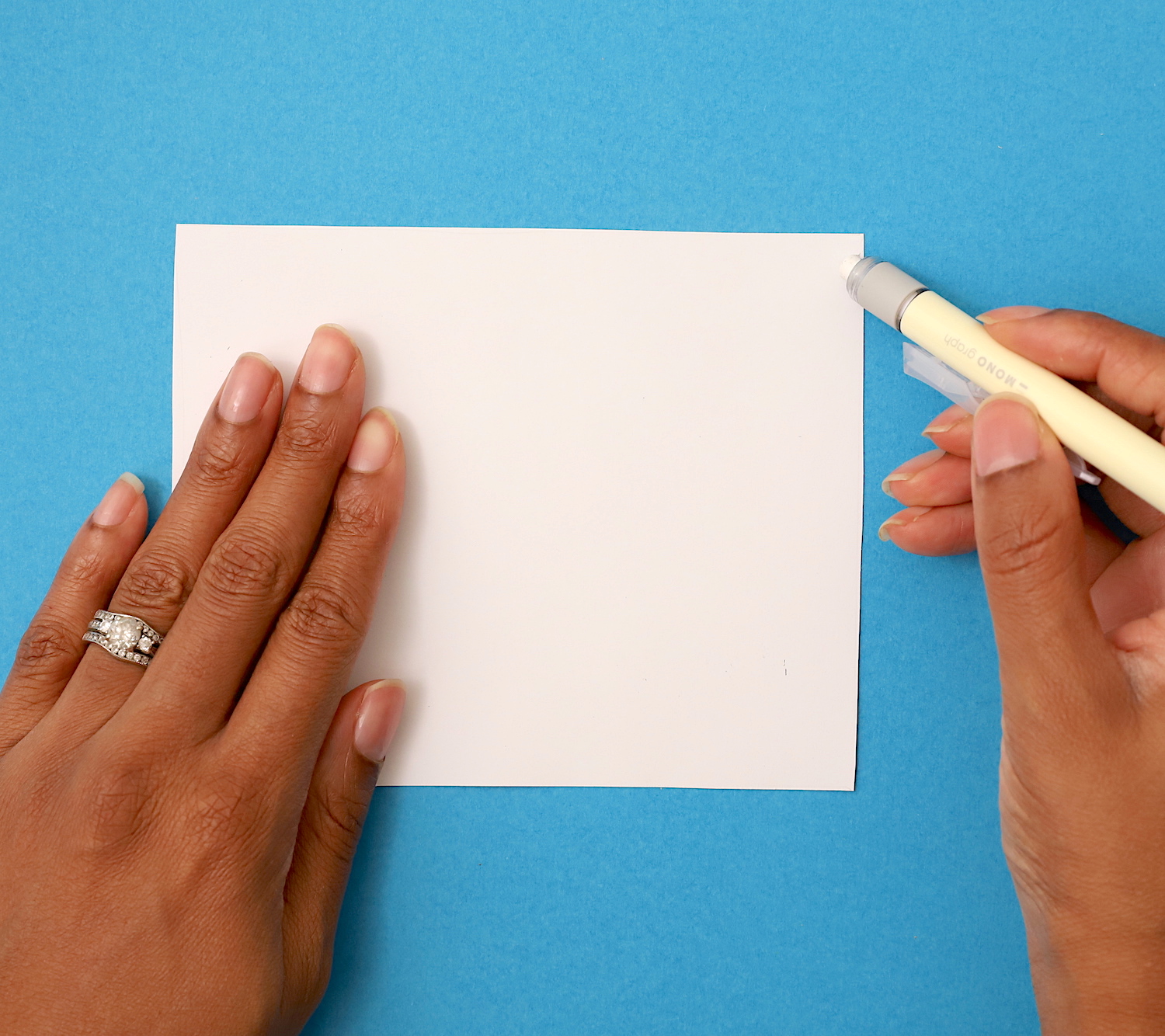 Alright, the magnet paper is prepped and ready!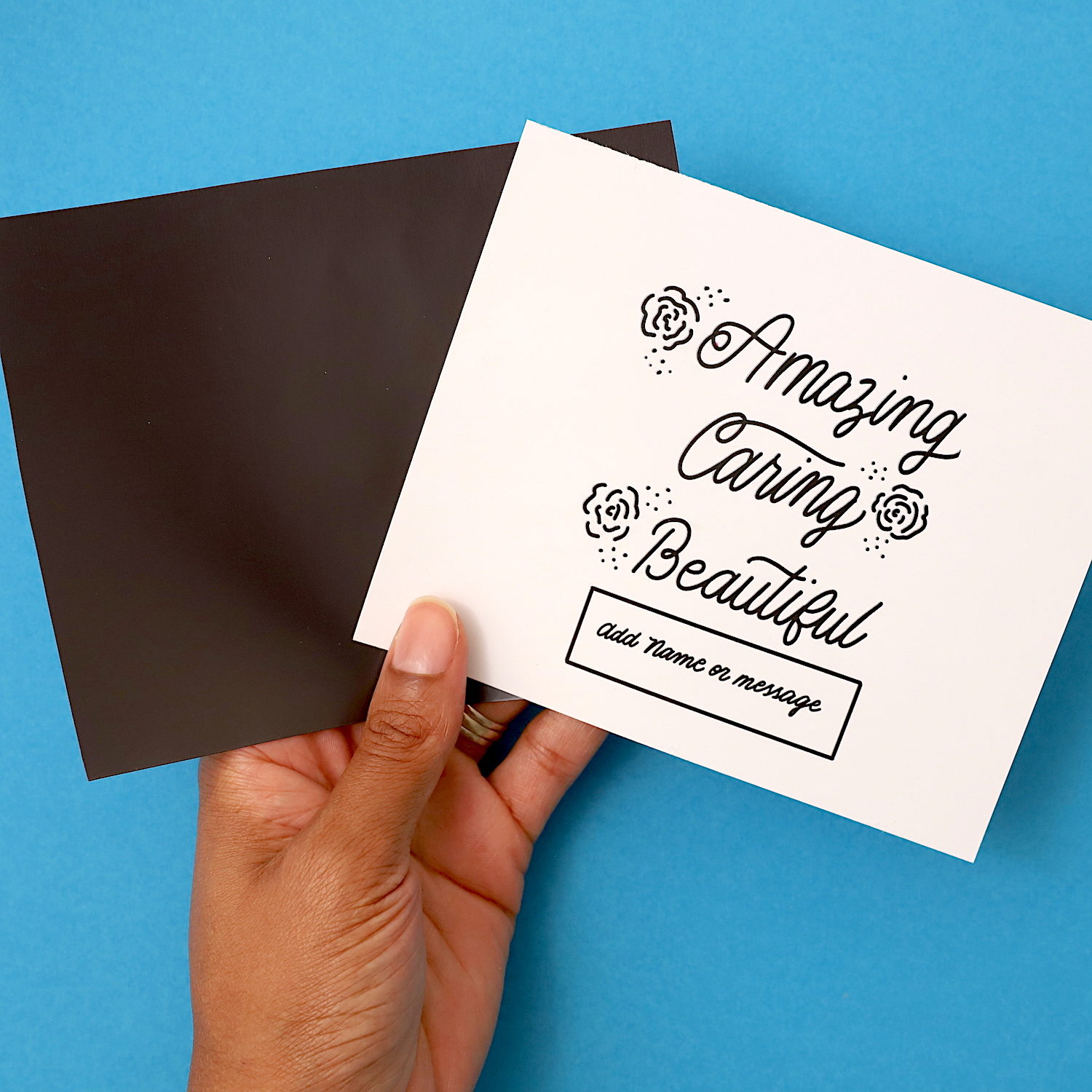 Step 3: Lettering Warm-Up
Before decorating the magnet, it's always helpful to practice. If you own a lightbox, try lettering over the template with printer paper before moving onto the next step.
Use your favorite washi tape to adhere the template to the lightbox.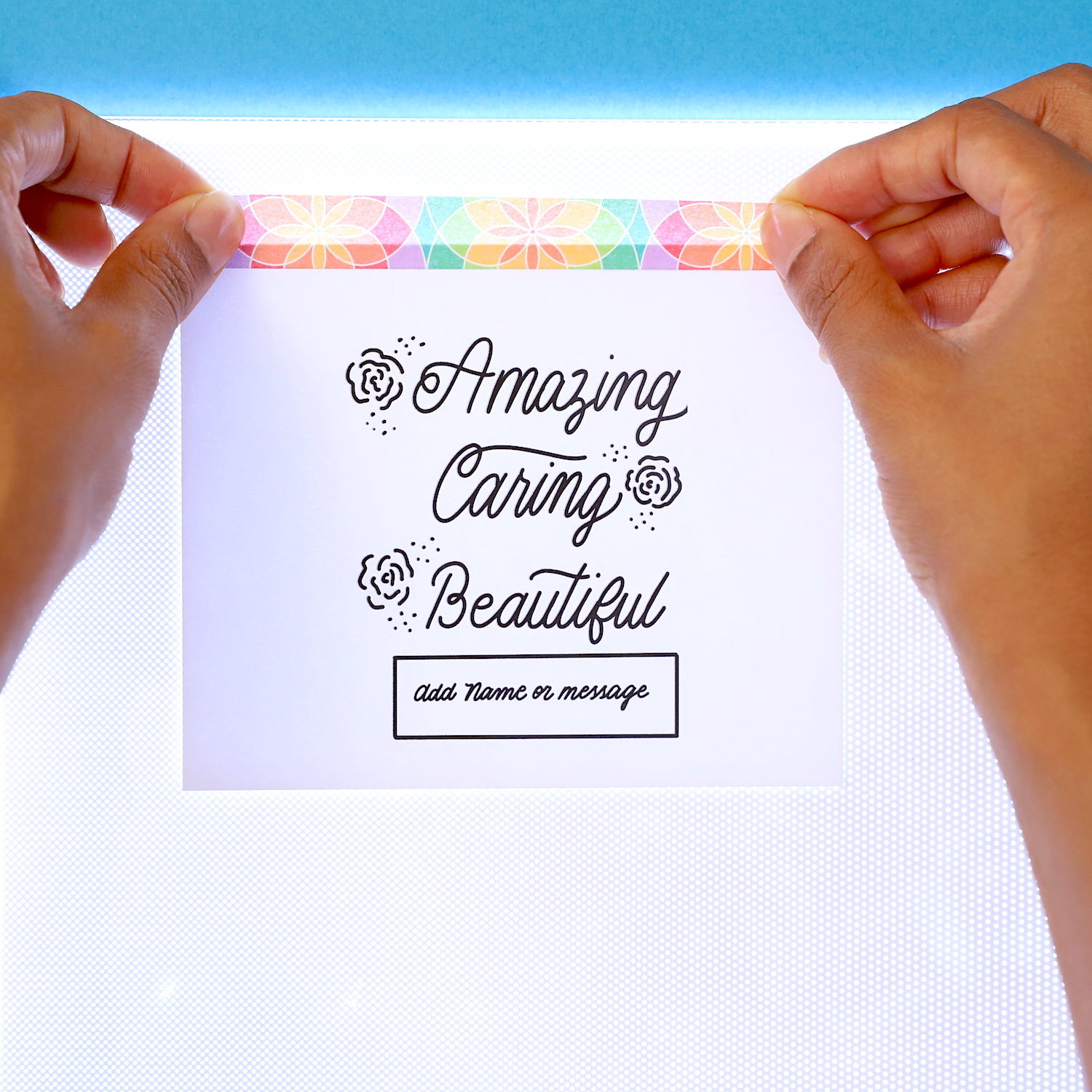 Then, add a piece of printer paper on top and practice with the bullet tip of Dual Brush Pen 755.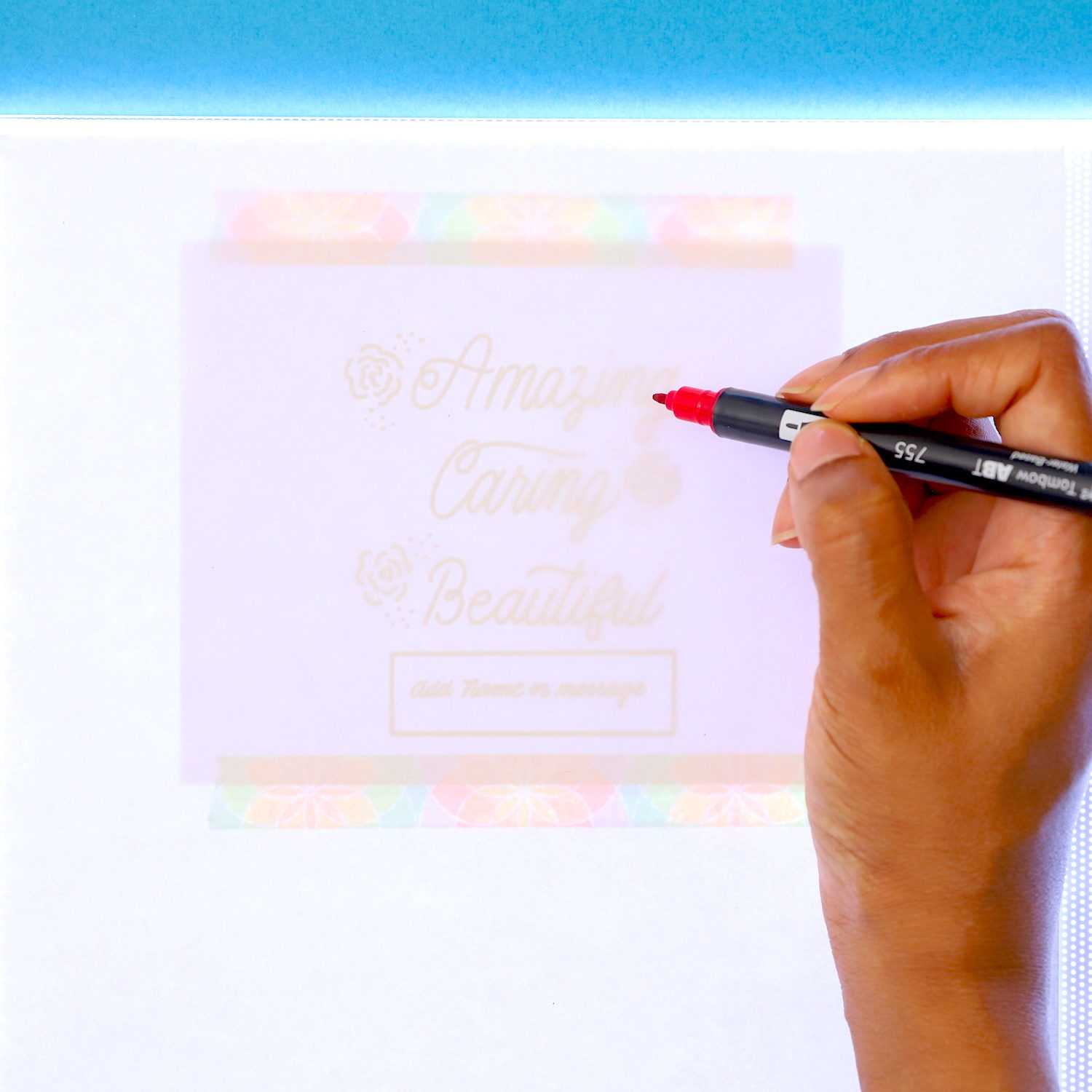 If you aren't too confident with this lettering style, it's okay to use the brush tip.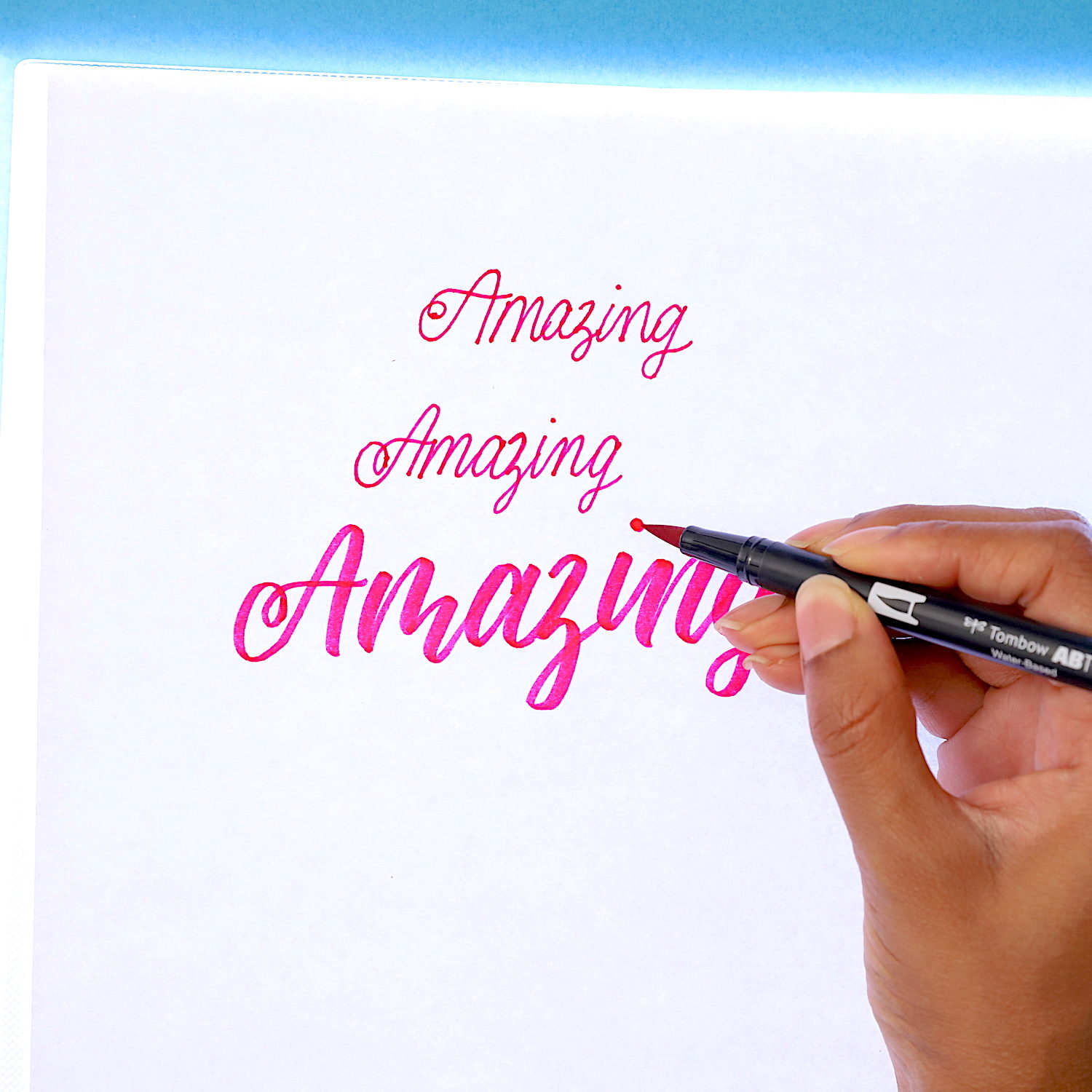 Step 4: Choose Colors
Now that you've practiced and everything is set up, grab a few colors from the Bright Dual Brush Pen 10-pack.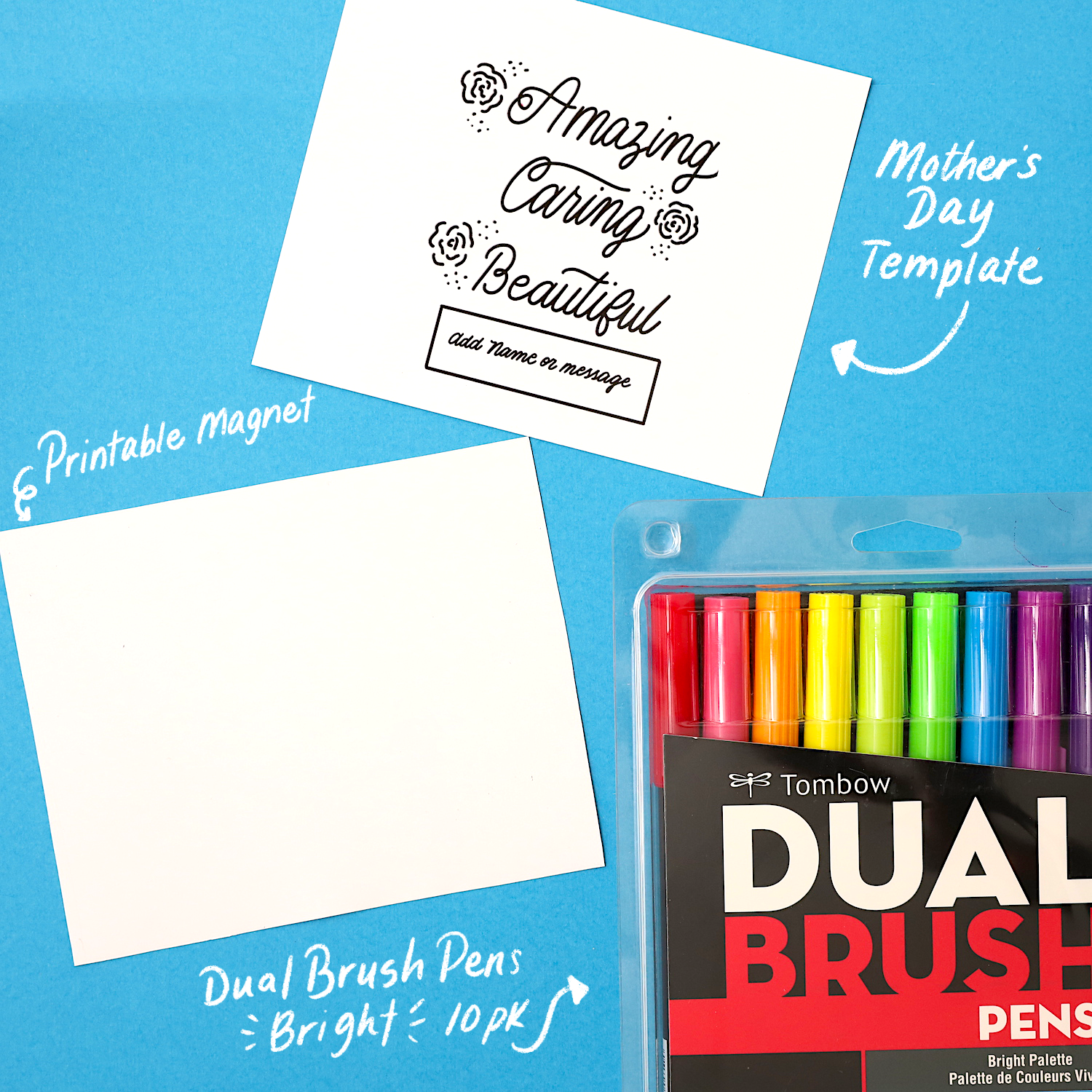 I used six Dual Brush Pens from the Bright Pack. The marker numbers are 755, 173, 665, 055, 743, and 933. This pack was one of the first sets that I purchased when I began my lettering journey in 2016. I love that the colors give off happy and cheerful vibes!
Step 5: Monoline Lettering or Brush Lettering
I genuinely enjoy brush lettering and monoline lettering, so I couldn't resist creating two magnets using both styles. Check them out below.
Here's the brush lettering style using the brush tip.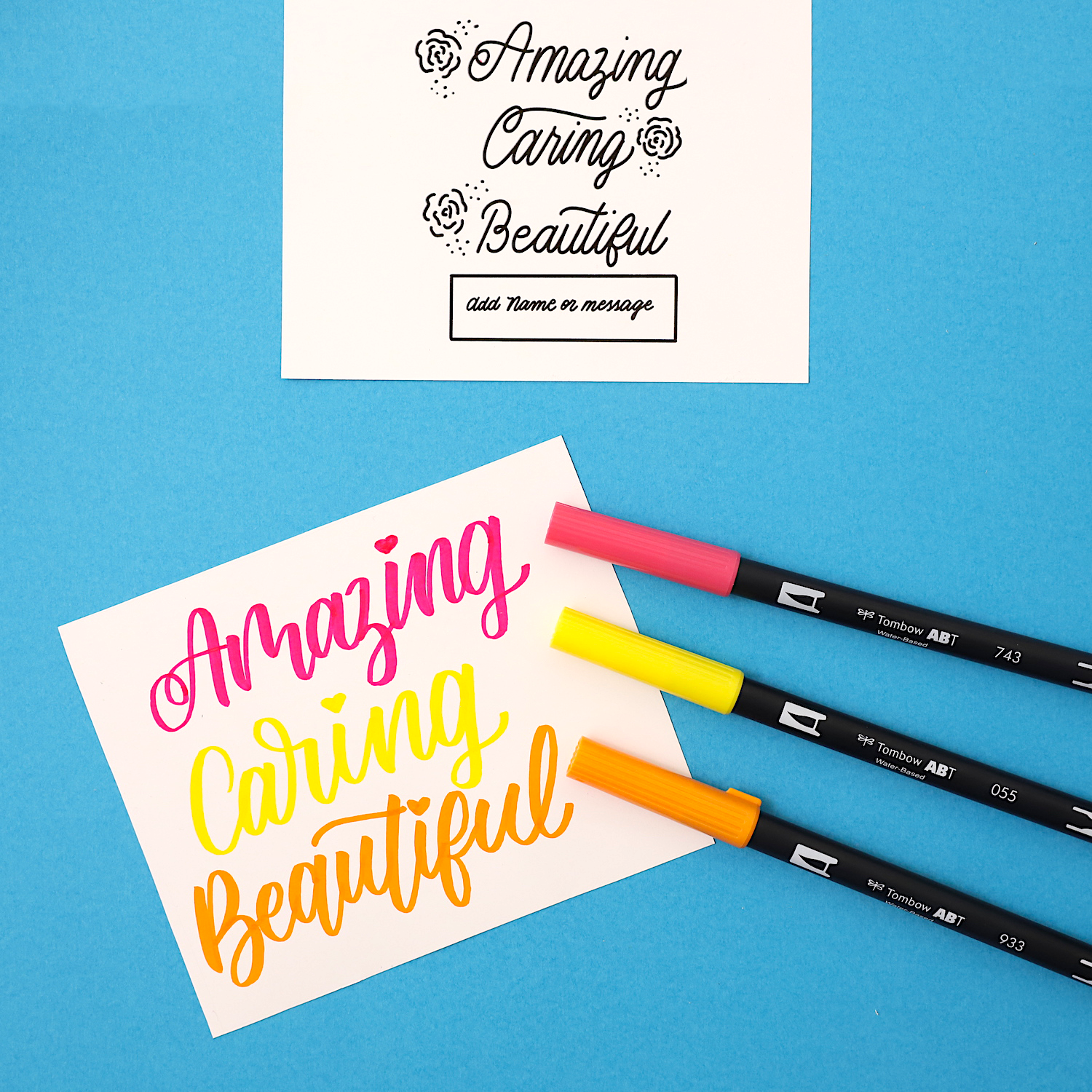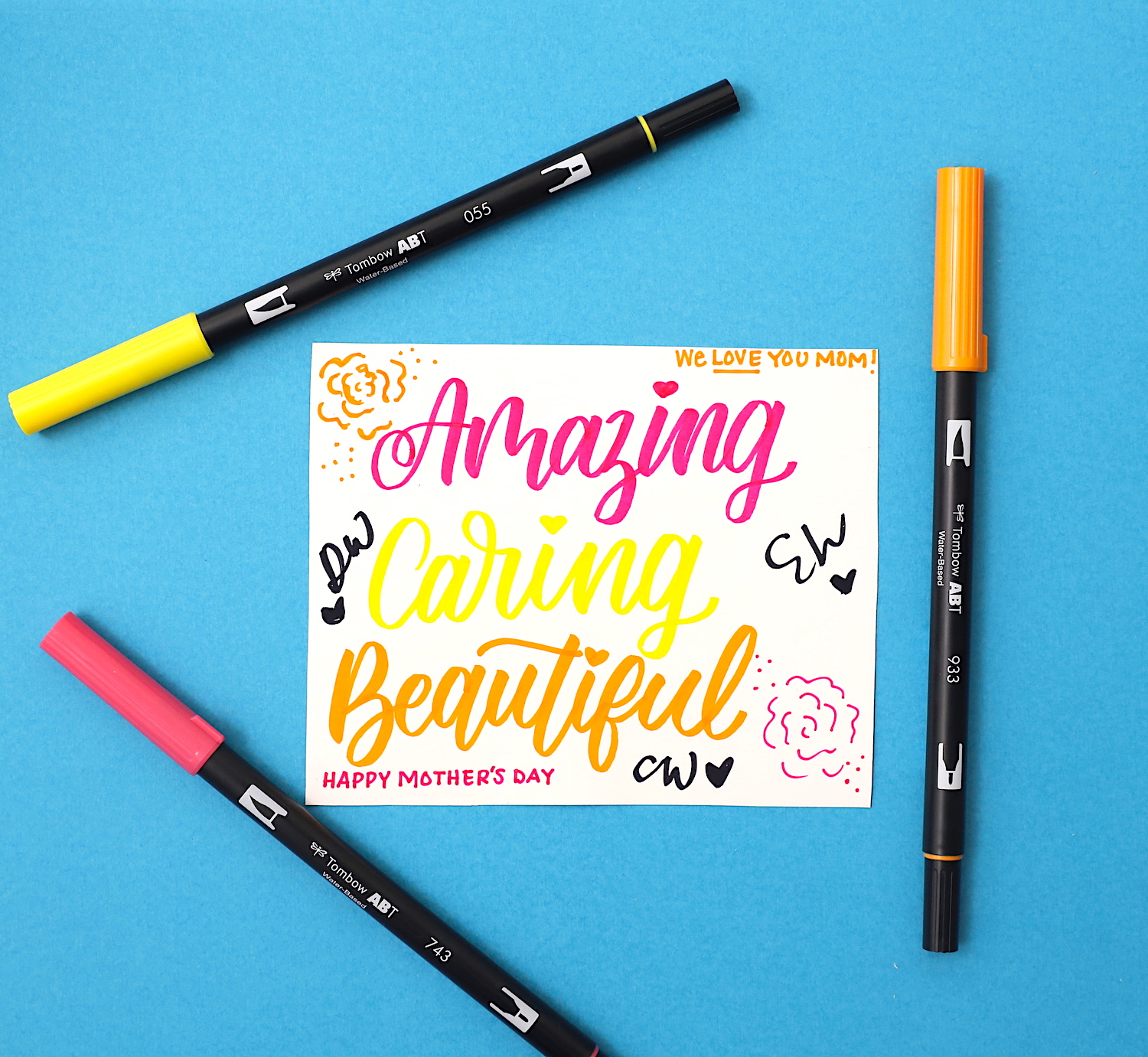 Tip: If you have children, allow them to write their names on the magnet as a special memory.
Here's the monoline lettering style using the bullet tip.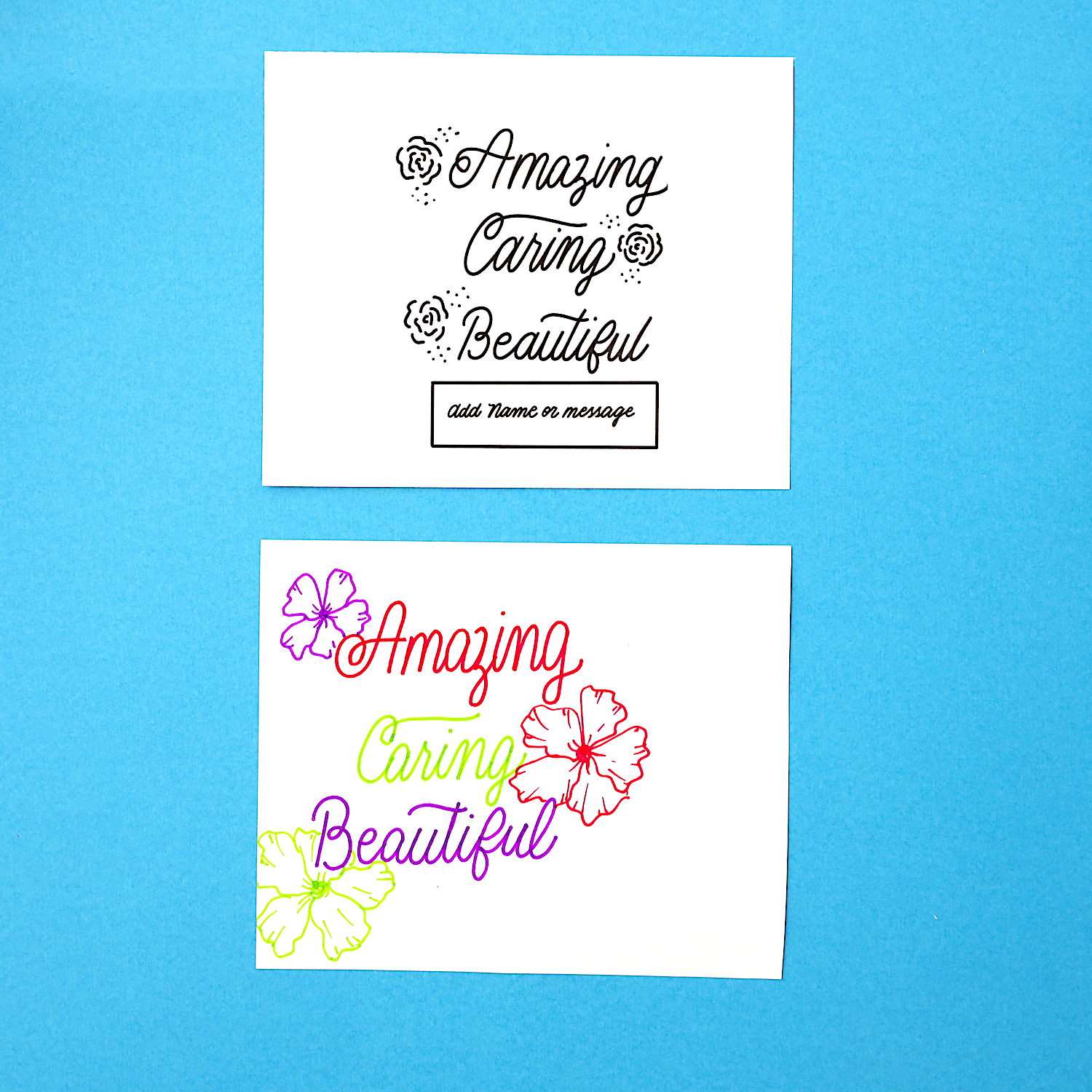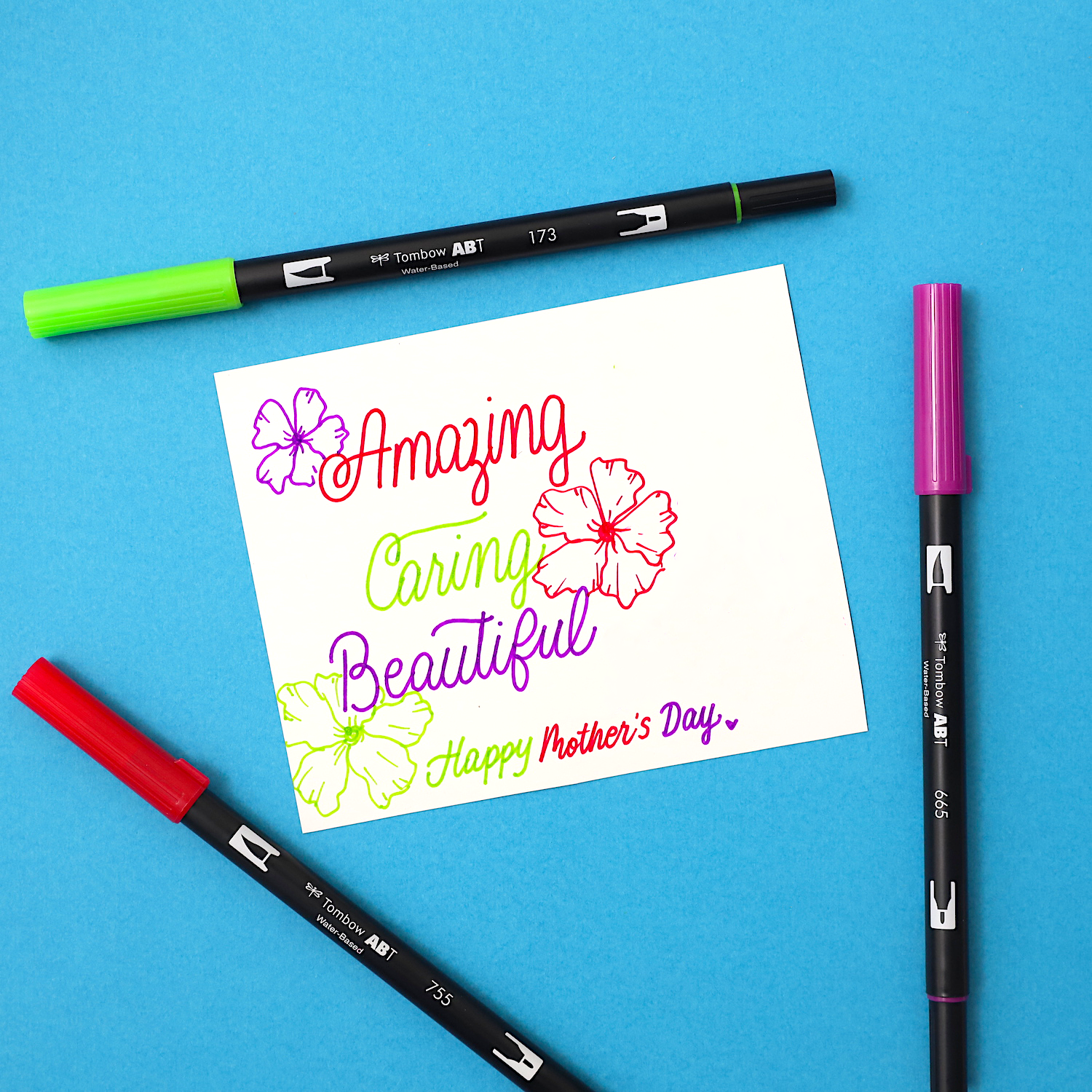 Step 6: Write a special message
No magnet is complete without a special message, so I included additional space on the template to help you make the magnet more personal. If you want to write around or outside of the box, that's fine as well.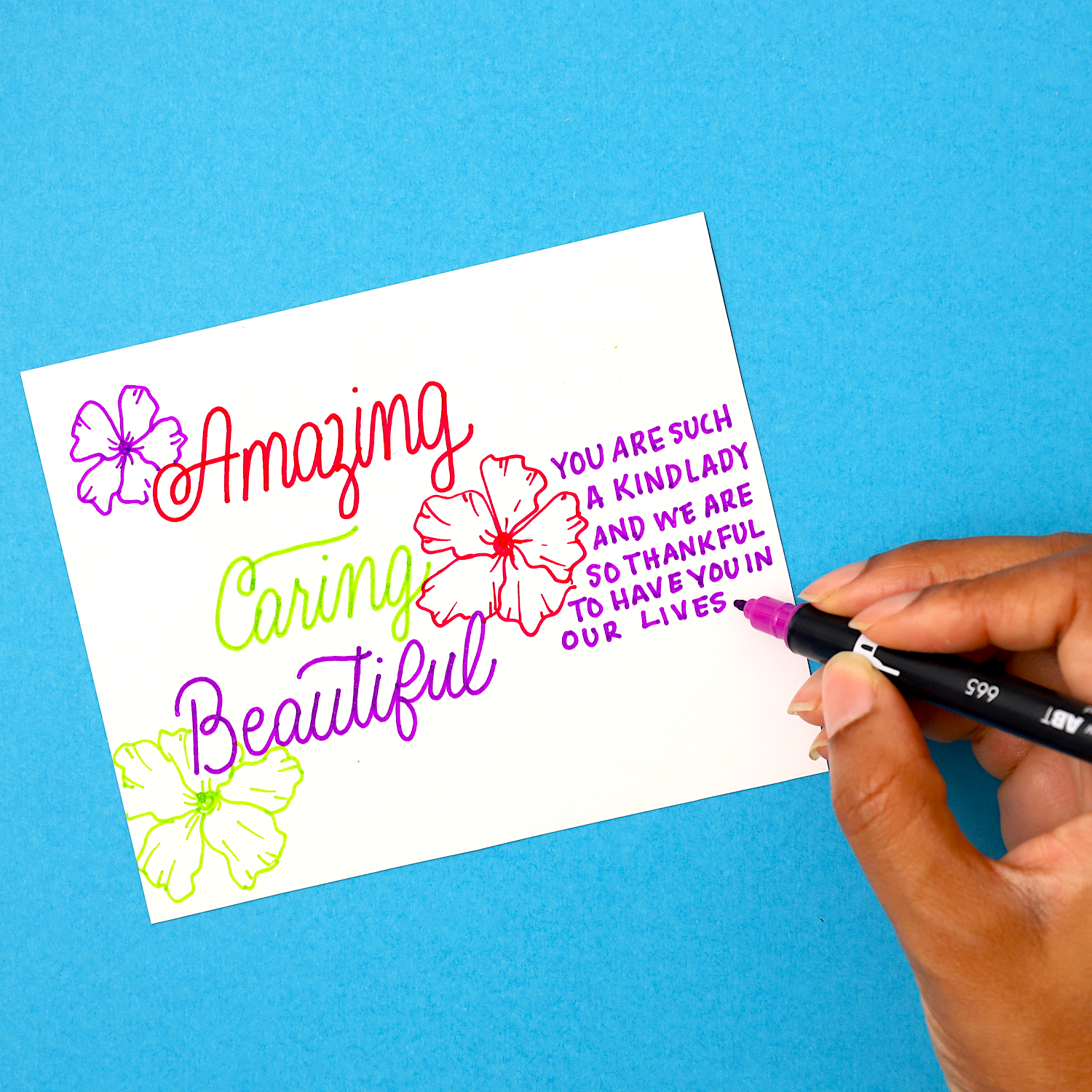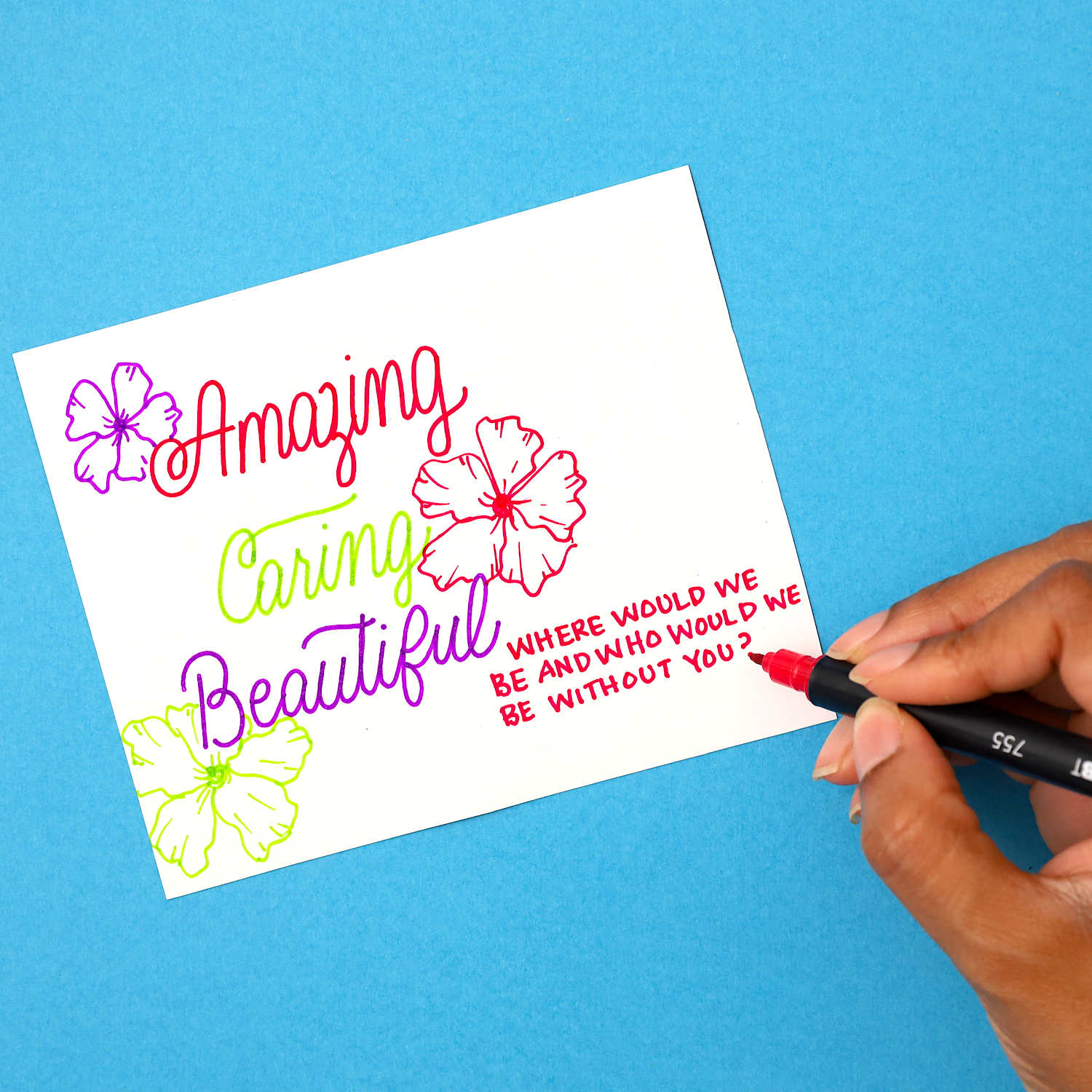 That's it! You've created a personalized magnet that will surely last throughout the year. If you're looking for some additional mother's day crafts, check out Natalie's DIY Mini Chocolate Purses and Jennie's Best Mom Award Ribbon Tutorial. As always, if you decide to create this project, tag Tombow USA and myself (@sprinklesofzeal) so we see your Mother's Day crafts!
-Danielle