Hi everyone, Marcella from Lovable Letters here! Mother's Day is right around the corner and I'm already thinking about all of the pretty gifts I want to make. I'm making a handmade Mother's Day card with a colorful floral bouquet. Plus, I'll be showing you how you can customize it to make the perfect personalized gift!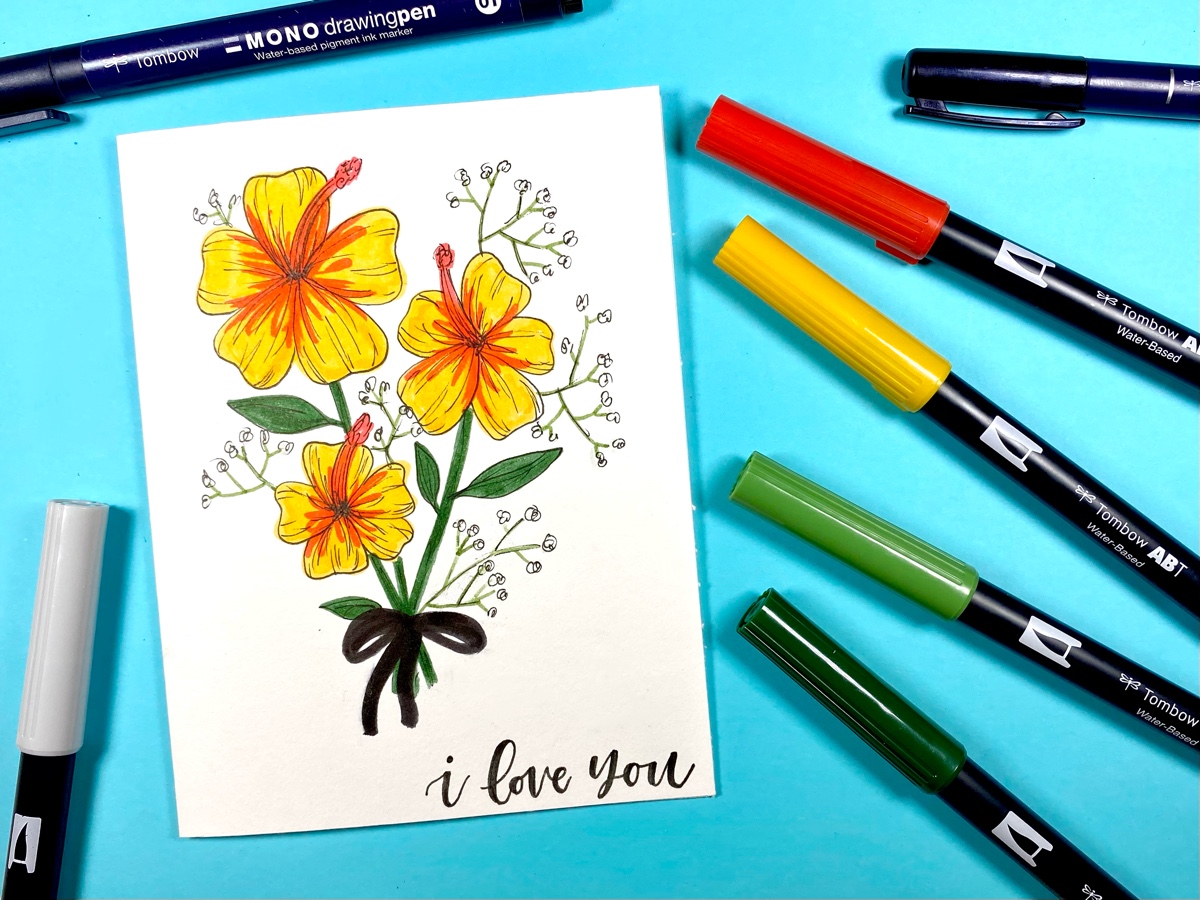 Materials:

Step 1:
First, take your paper and fold it in half so that you have a 5.5″ x 4.25″ card. I used card stock, but you could also use mix media paper, watercolor paper, or any thick paper you may have on hand. Printer paper could also work, however I'd recommend using a thicker paper so the ink doesn't bleed through the paper and onto the inside of the card.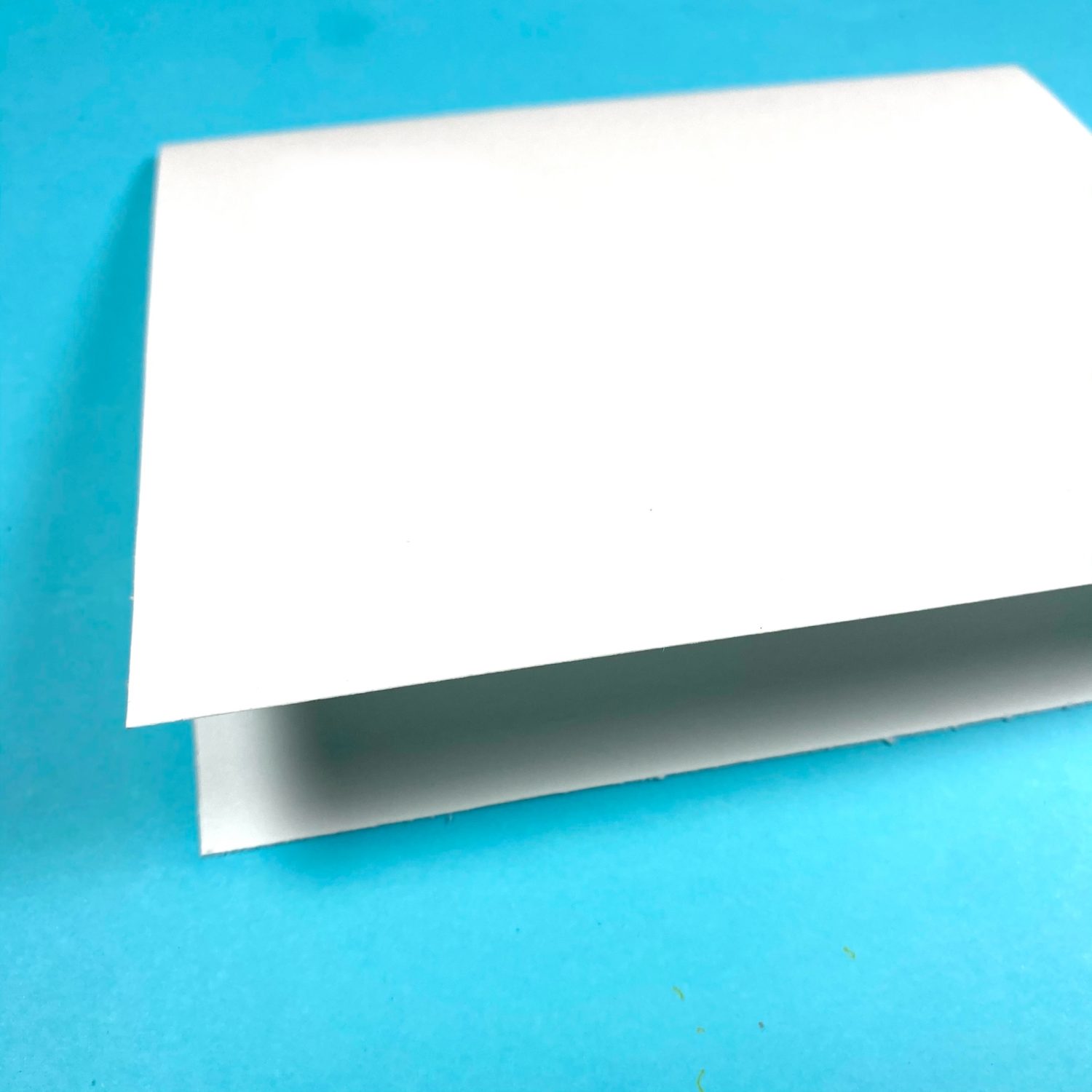 Step 2:
Now it's time to pick which flowers you want to add! I drew all of these using my Tombow Dual Brush Pens. Feel free to pick some flowers from the picture below or take inspiration from other flowers you like!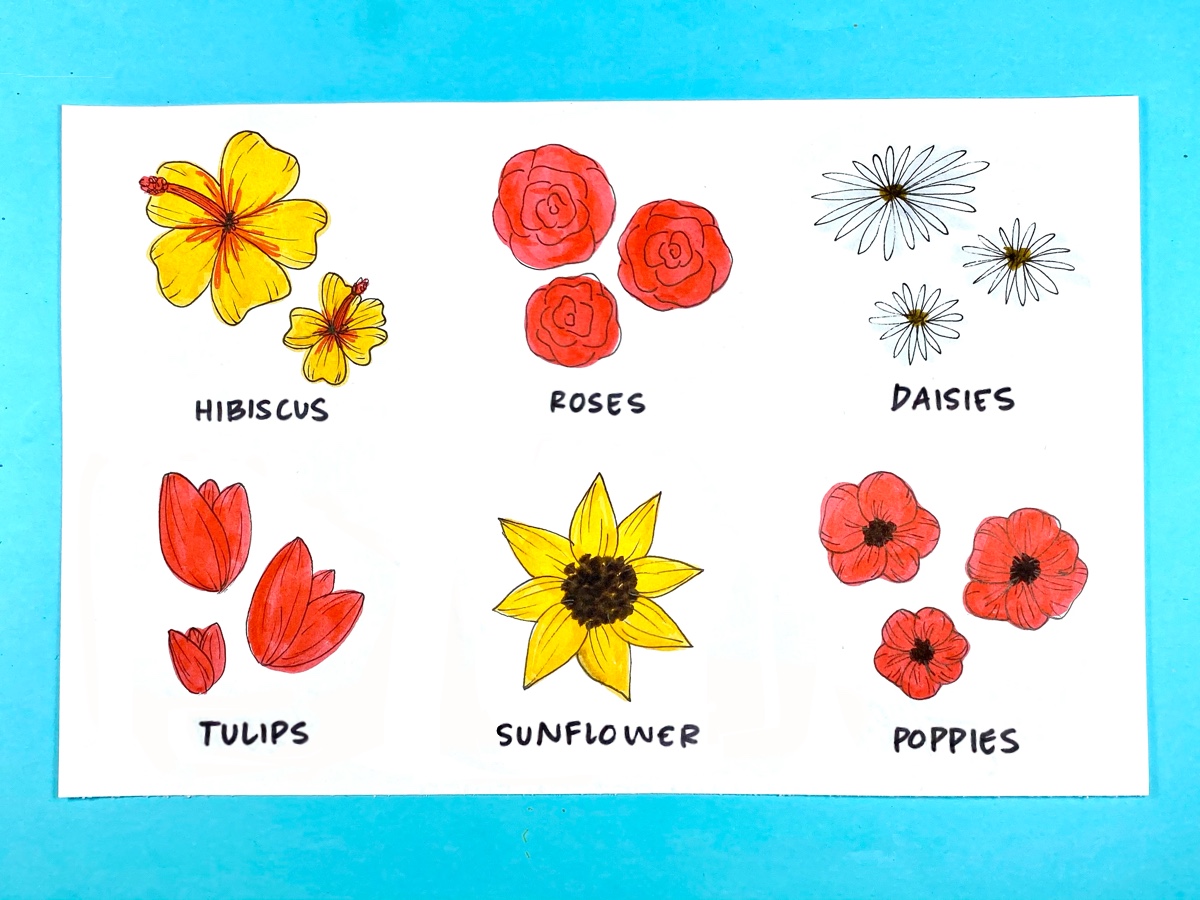 Step 3:
Draw a few of whichever flowers in the upper half of the card. Since I'm only doing one type of flower, I drew three of them. You can adjust the layout based on how many types of flowers you want to add. For these flowers, I drew the base with Dual Brush Pen 993 and then added some details with Dual Brush Pen 885.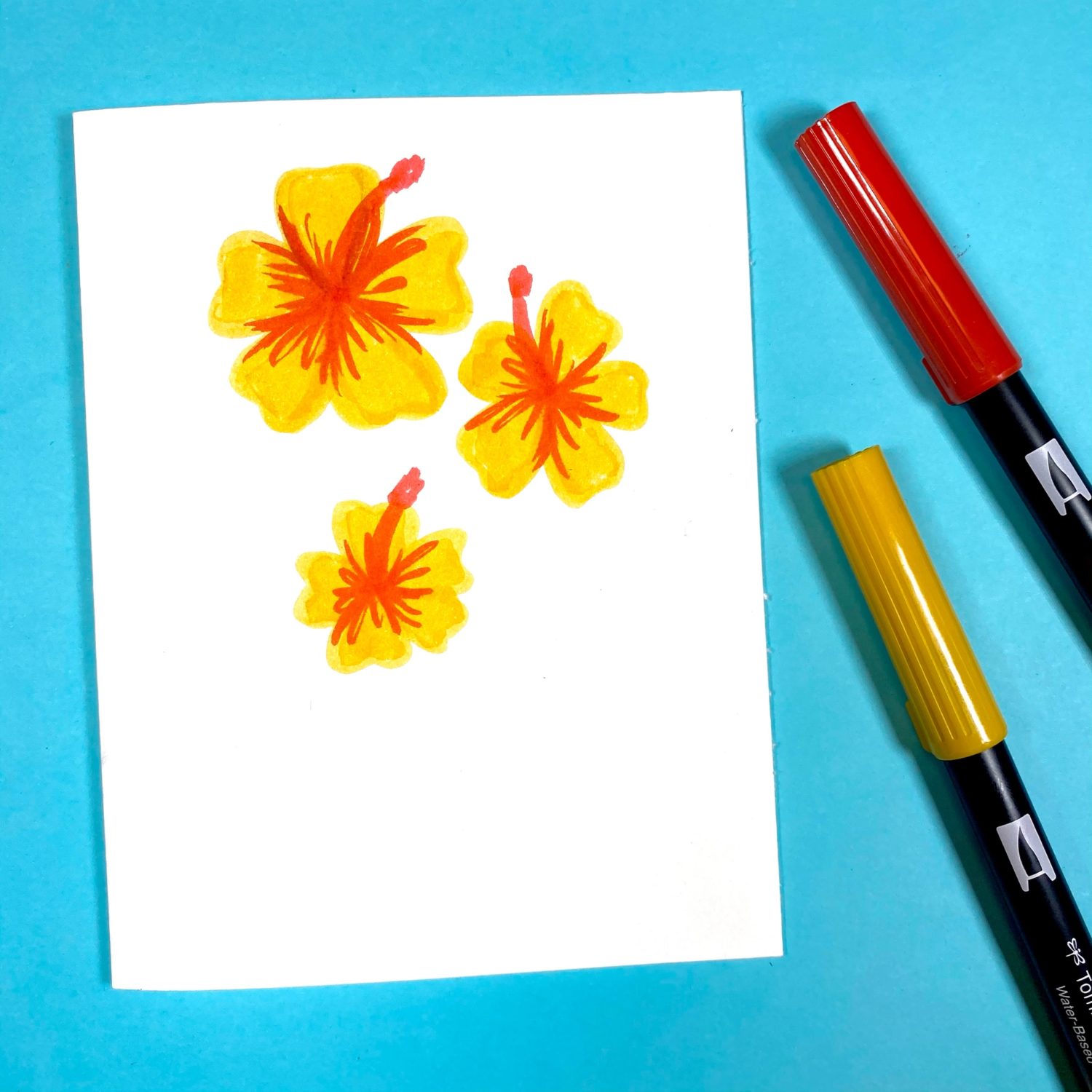 Step 4:
Next, take Dual Brush Pen 249 and add stems coming from the bottom of each flower and crisscross them near the end. I also added a leaf or two to each stem, making sure not to cover up any of the flowers.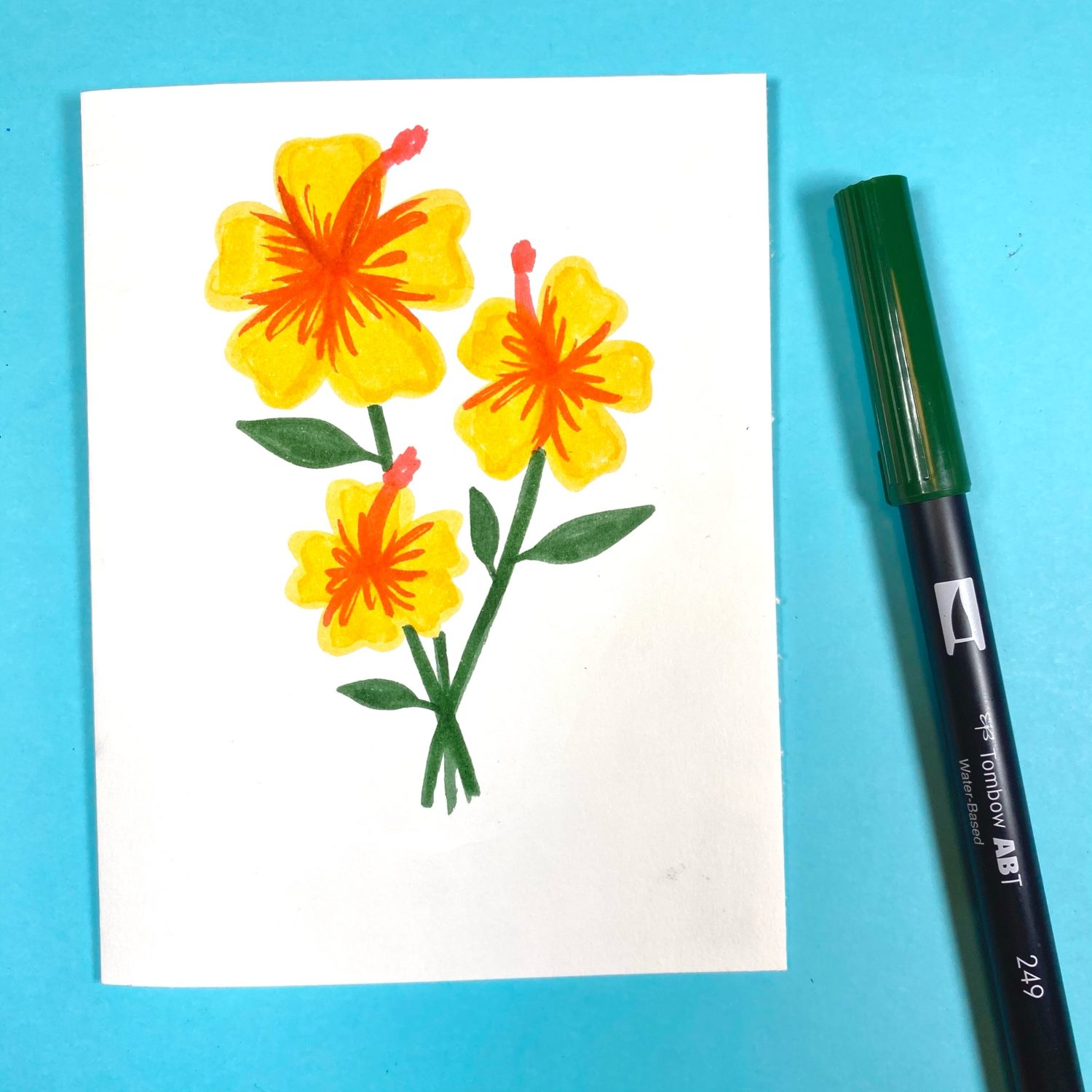 Step 5:
Then using the bullet tips of Dual Brush Pens 158 and N95, I added some small bundles of baby's breath to fill in any empty space around the flowers. I drew short connected lines for the stems and little circles for the baby's breath.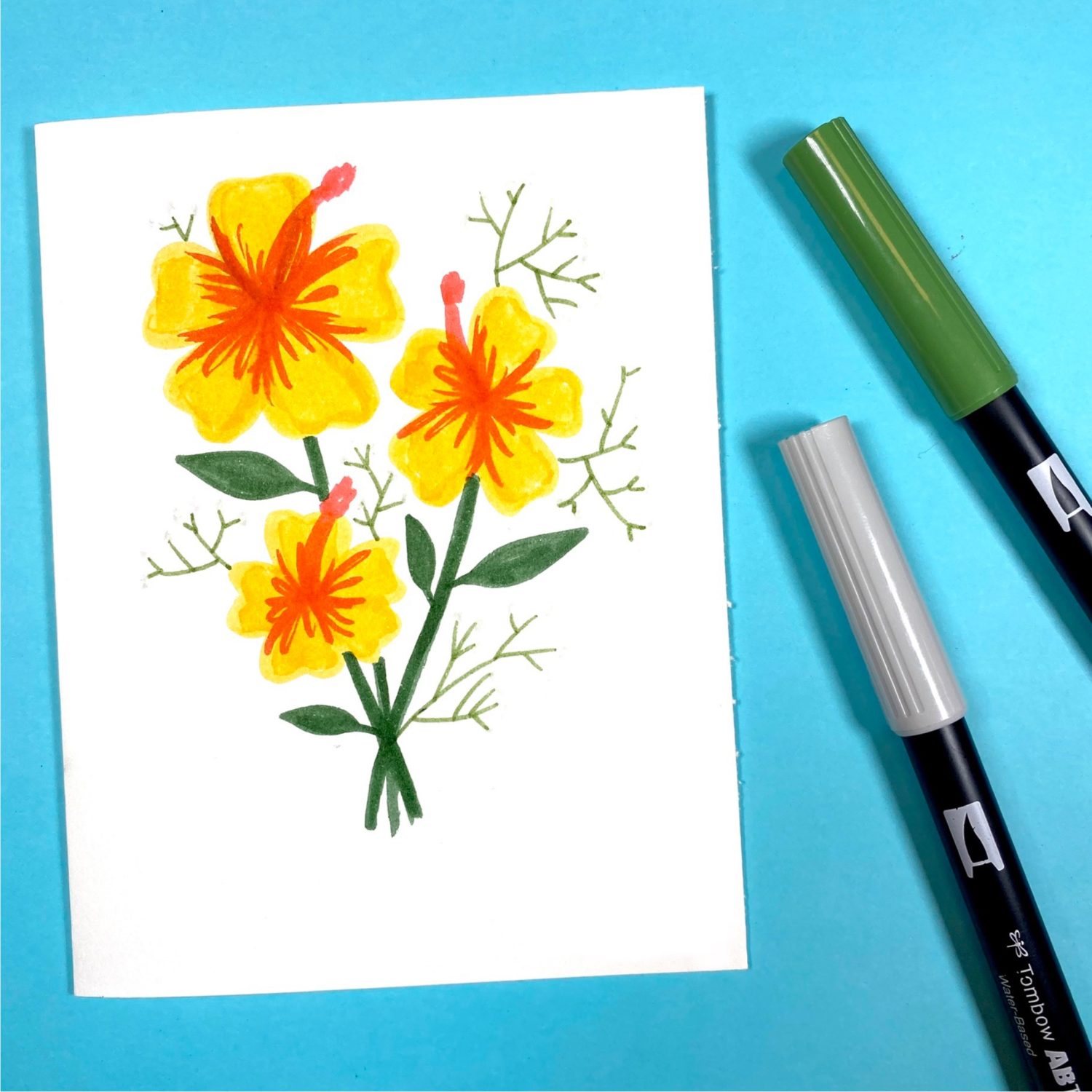 Step 6:
To tie the bouquet, add a small bow over the spot where the stems cross. I chose to use Dual Brush Pen N15 because it easily covers the green stems, but you could use any dark color or a lighter color with MONO Air Correction Tape to cover up the green stems.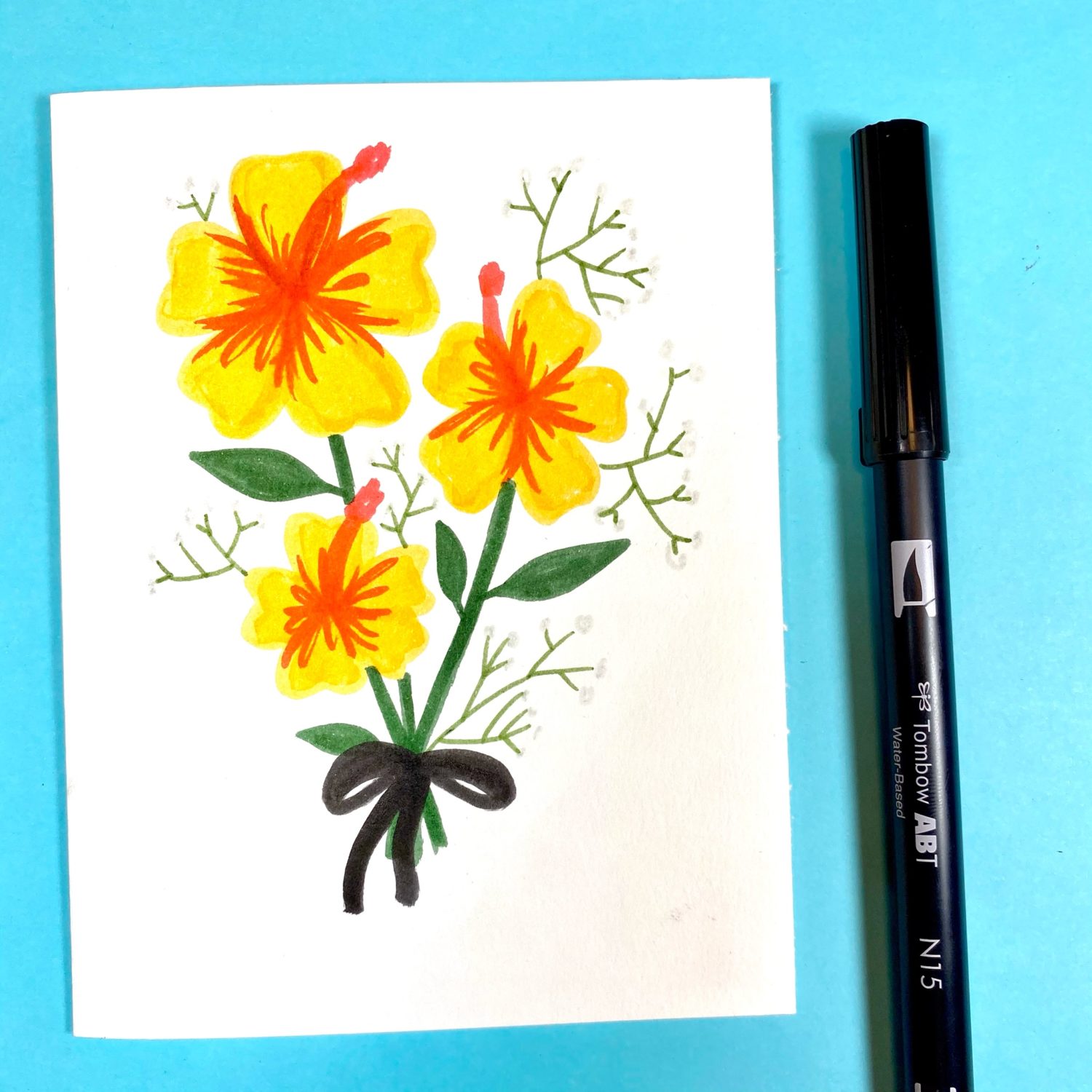 Step 7:
Add some quick and easy details to the bouquet by loosely outlining everything using MONO Drawing Pen 01. I also added some lines inside of the flowers and outlined the baby's breath with little swirls.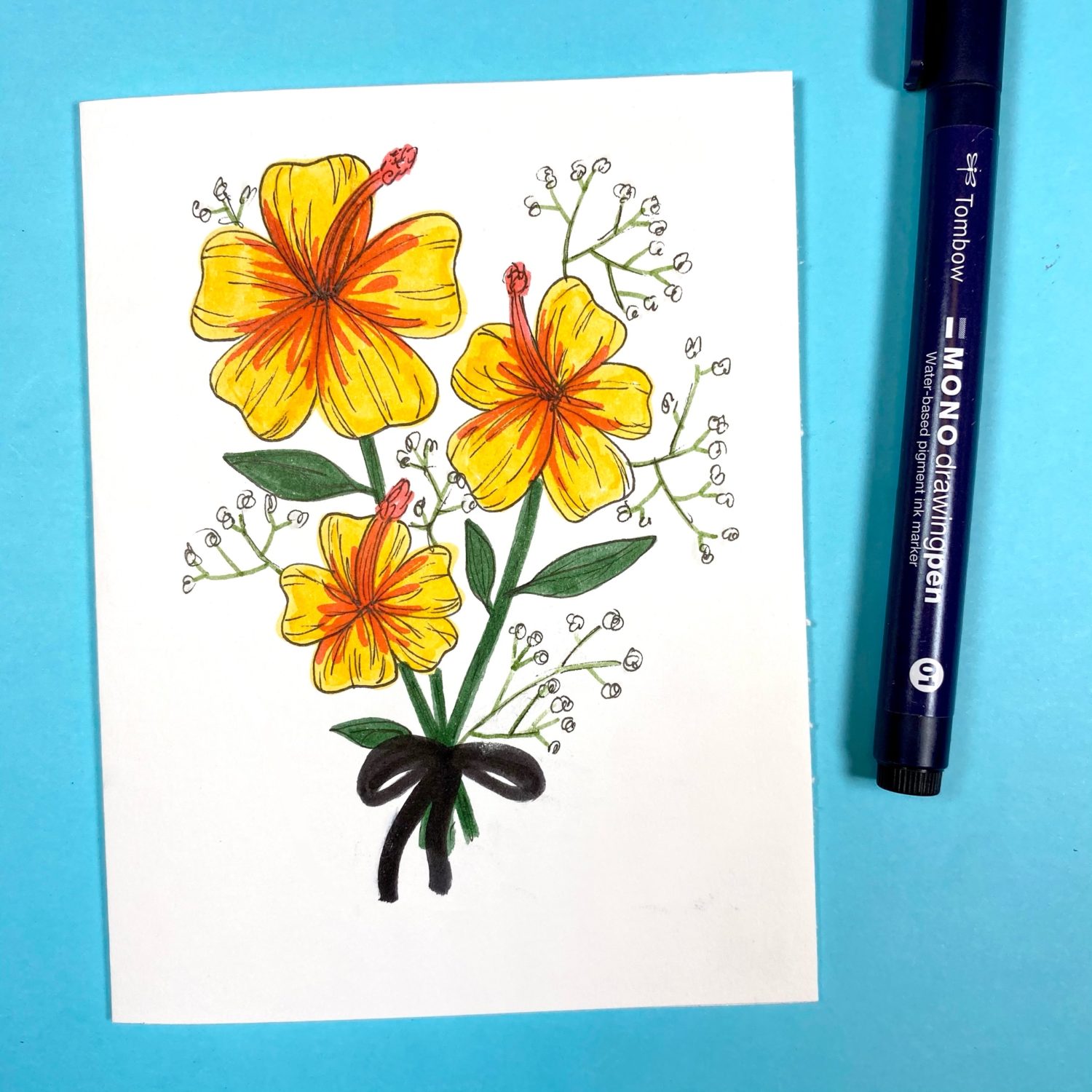 Step 8:
Underneath the bouquet, I wrote "i love you" using a black Hard Tip Fudenosuke Brush Pen. This project can work with any word or words you choose! You can easily personalize it by writing something else, such as "Happy Mother's Day", "I love you, Mom", or "You're the Best!"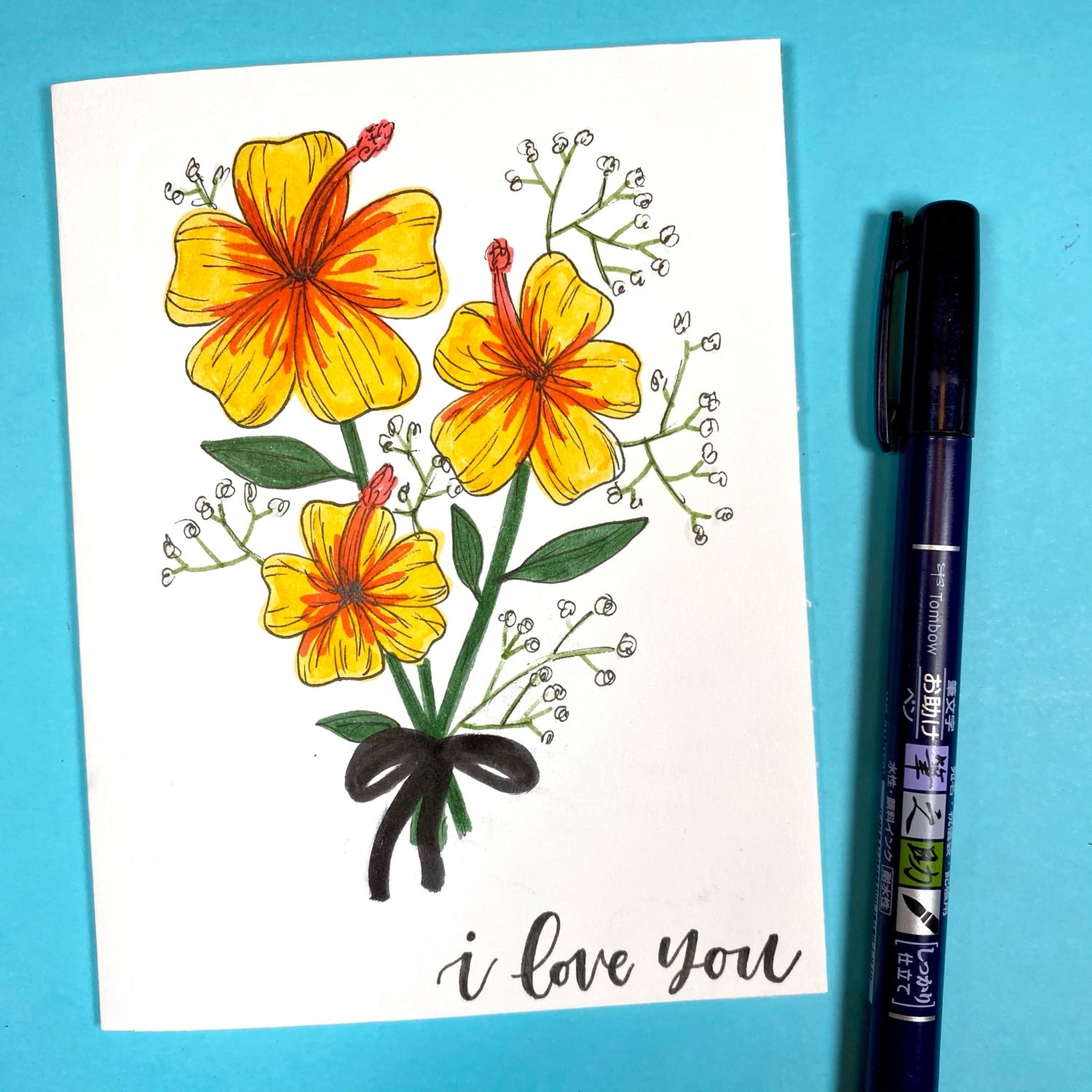 Thanks for following along! If you try this out, make sure to tag @tombowusa in your posts so we can see what you create!
Now that you've made a Mother's Day card, check out these blog posts for handmade gift ideas: