Hi, it's Katie here! Mother's Day is coming up quick so I want to show you how you can create an easy watercolor portrait of your mom and you that will make such a personalized gift!
The best part: You can paint this with only one Dual Brush Pen color!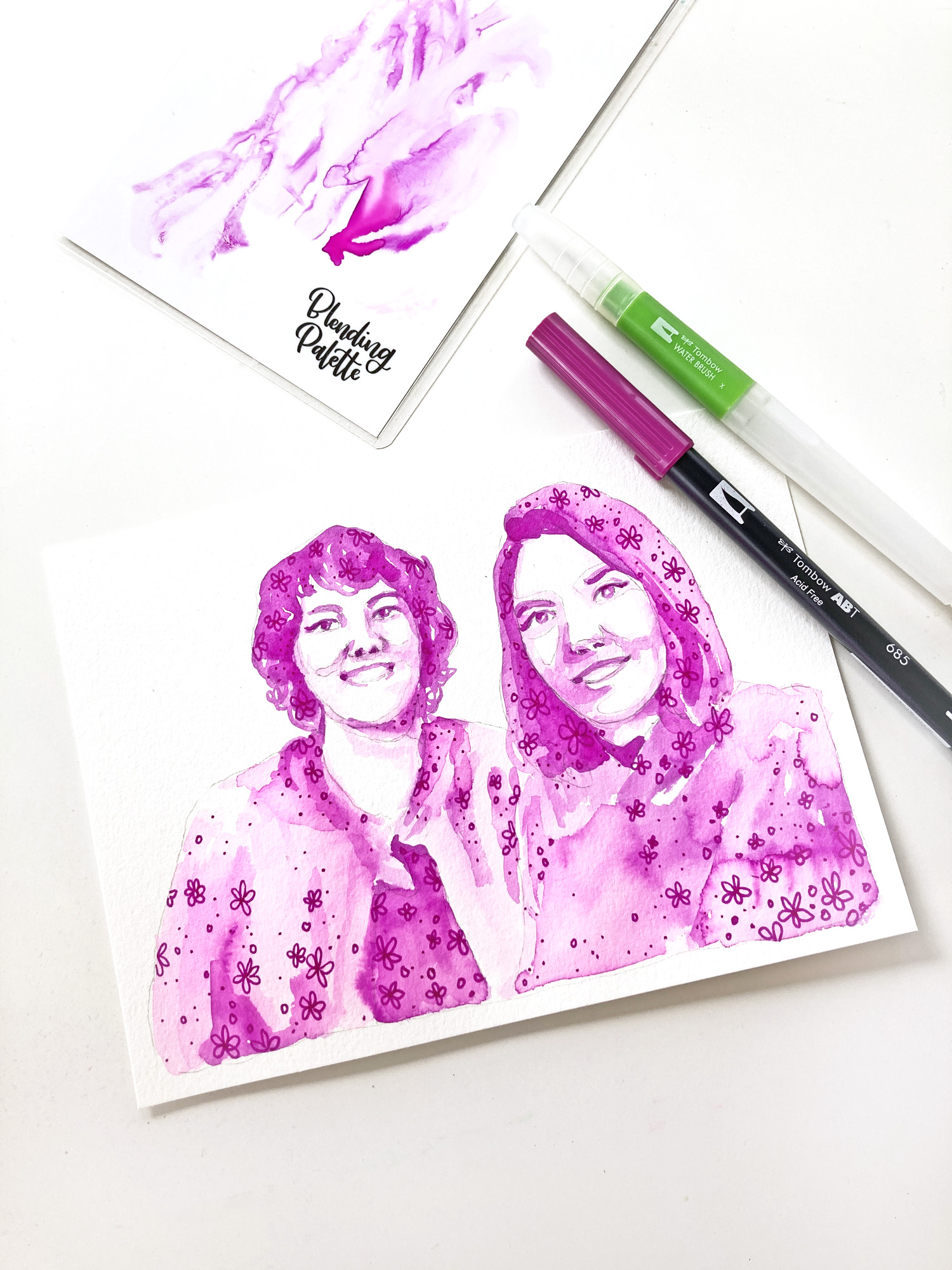 Supplies:
Tombow Dual Brush Pen  – For this project you only need 1 color, I'm using 685.
140lb watercolor paper
Black and white photograph of you and your mom
Lightbox (optional)
Step one:
Print out a black and white photo of you and your mom. If you want to make it easier to trace, you can posterize the image to four levels with an online tool such as Pine Tool Posterize Effect. This makes the image four shades of black/grey so it's closer to a silhouette and easier to draw.
Using the pencil, lightly trace your image onto a piece of watercolor paper. You can layer the watercolor paper over the printed photo and place it on a lightbox for the easiest method. You can also free hand it.
At this point, your drawing might look a little odd, but that's okay. We're going to paint it next!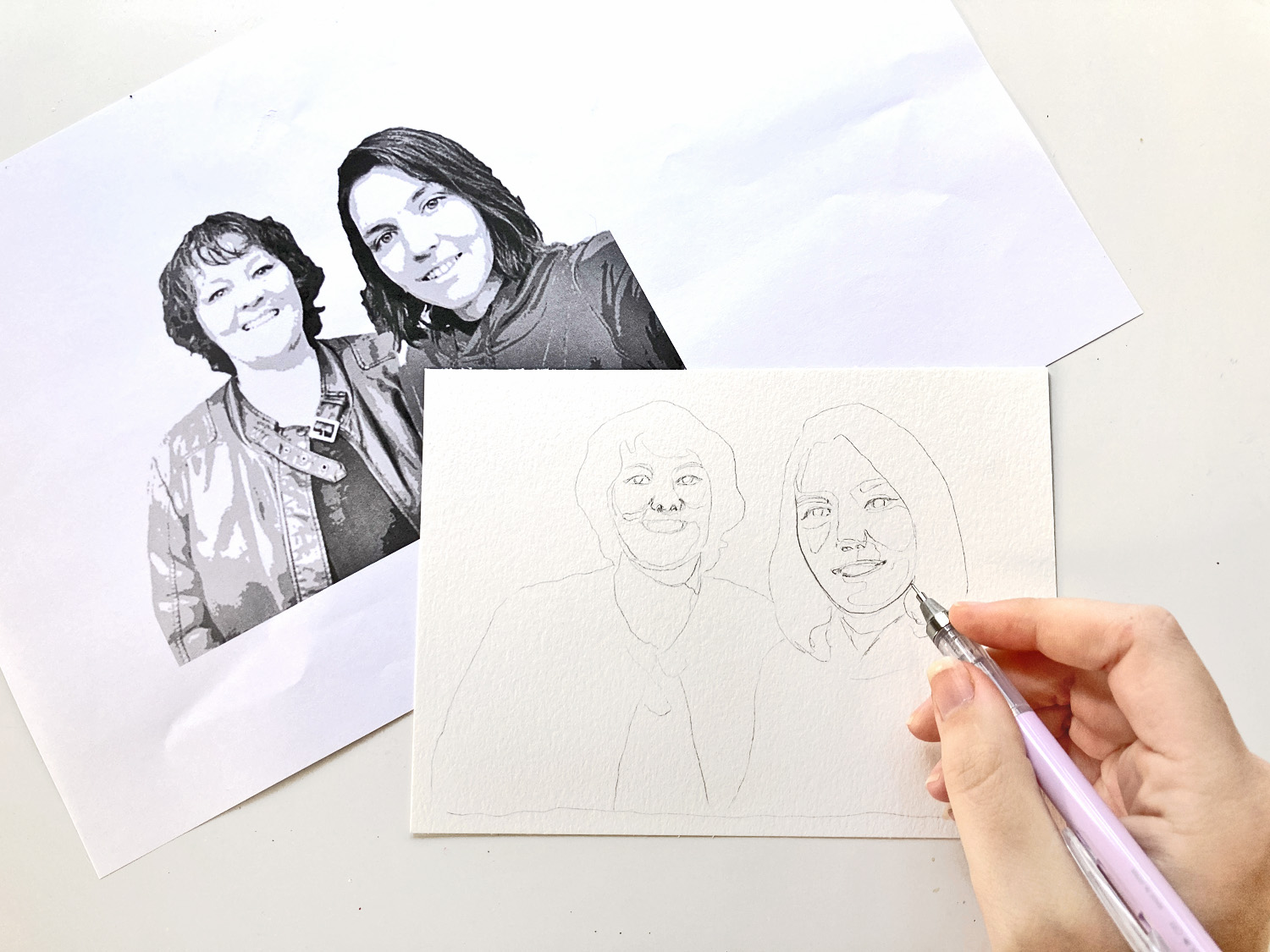 Step two:
Apply your Dual Brush Pen ink to the Blending Palette by scribbling it around.
Pick up the ink with the Water Brush, using a medium amount of water to lighten the ink and apply it like watercolor to your sketch.
I recommend starting with the lighter shades of your portrait first and using the Small Water Brush, since the fine tip will allow you to work in small areas like the faces!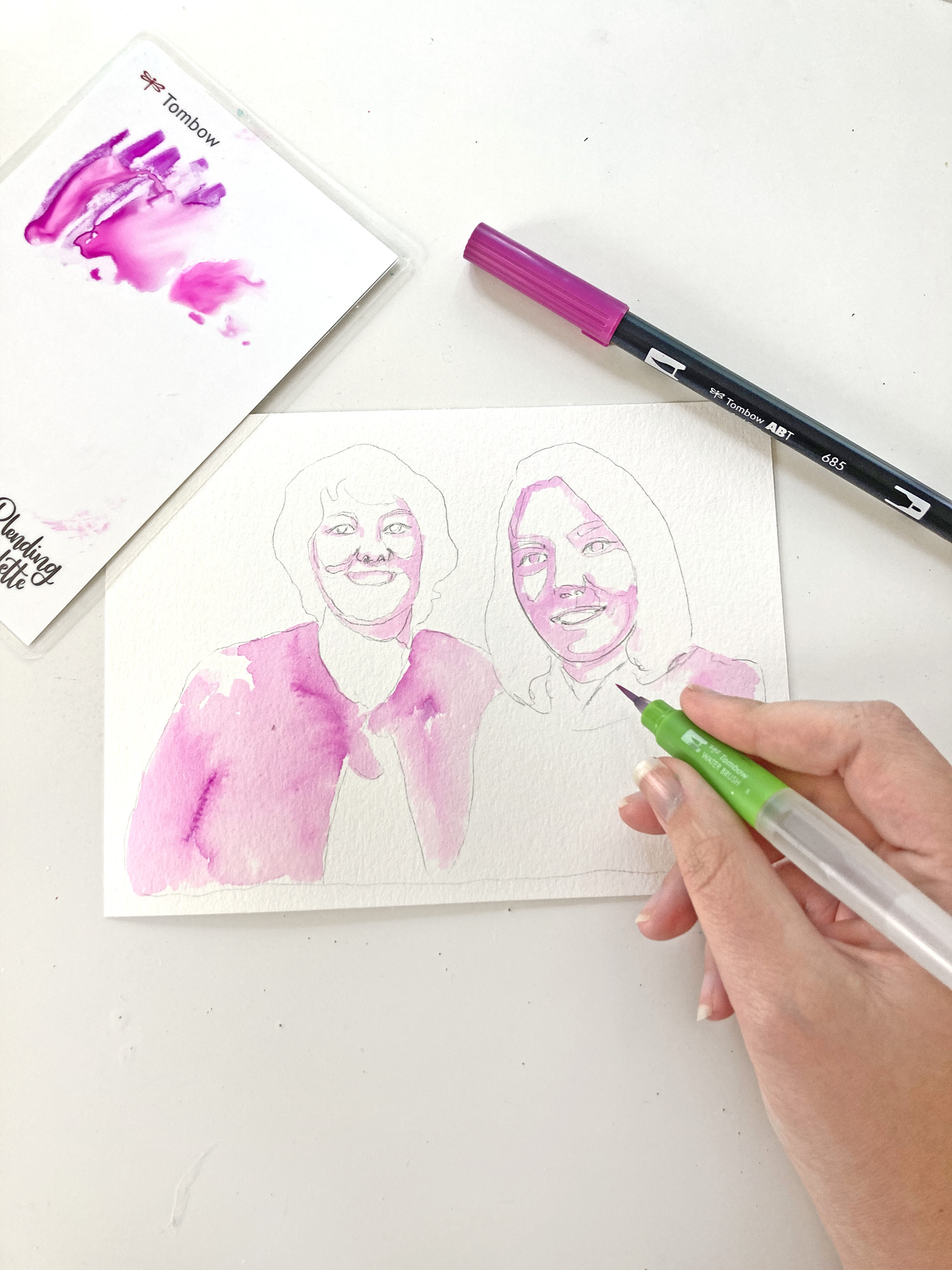 Step three:
Let the ink dry in between layers, but continue to build up the shadows of your portrait. You can refer back to your photograph to see where to place the color.
Remember that the more water you add to the ink, the lighter it is and the less water you add to the ink, the darker and more vibrant the ink is. So for the very darkest areas, don't add too much water.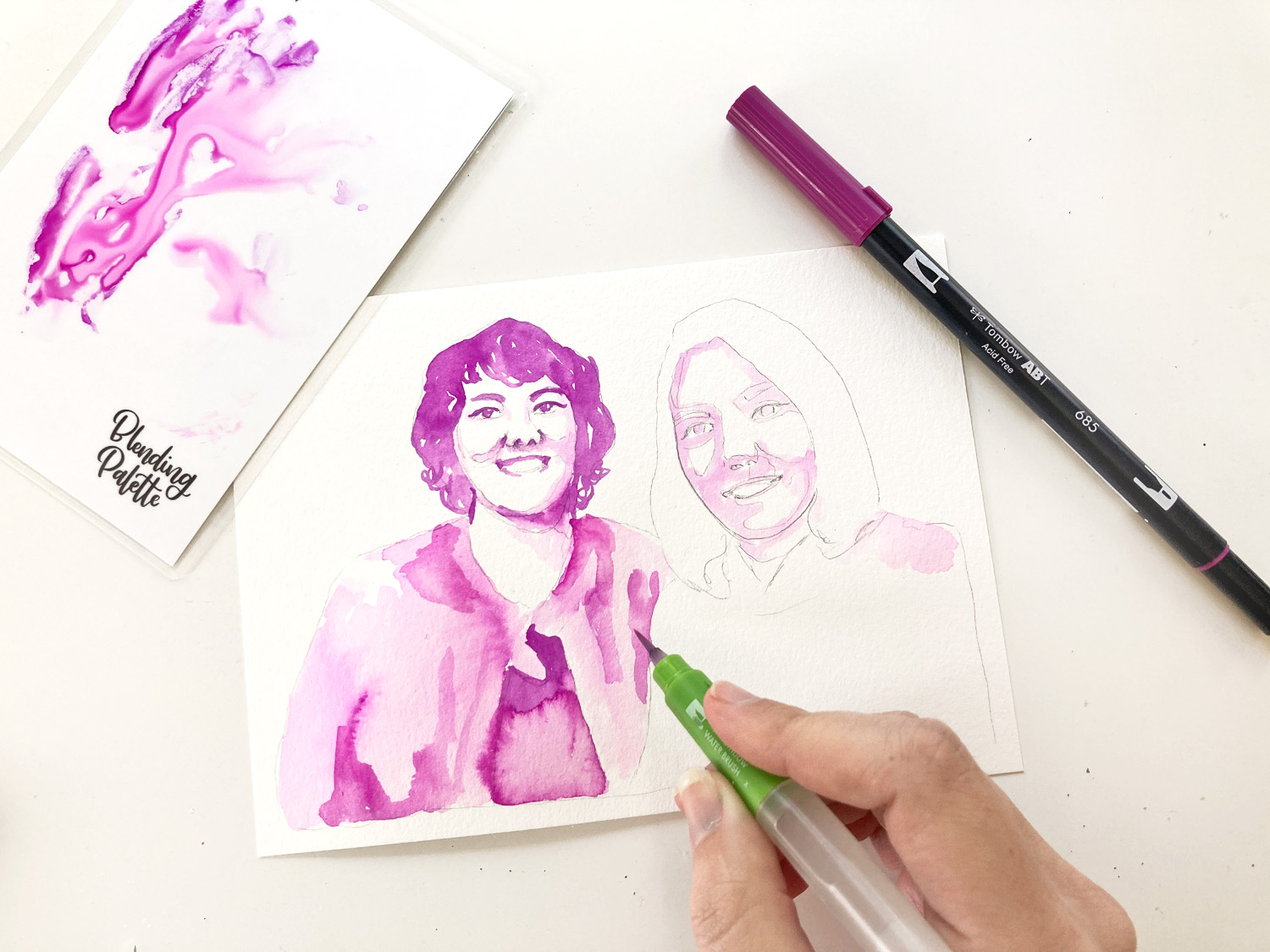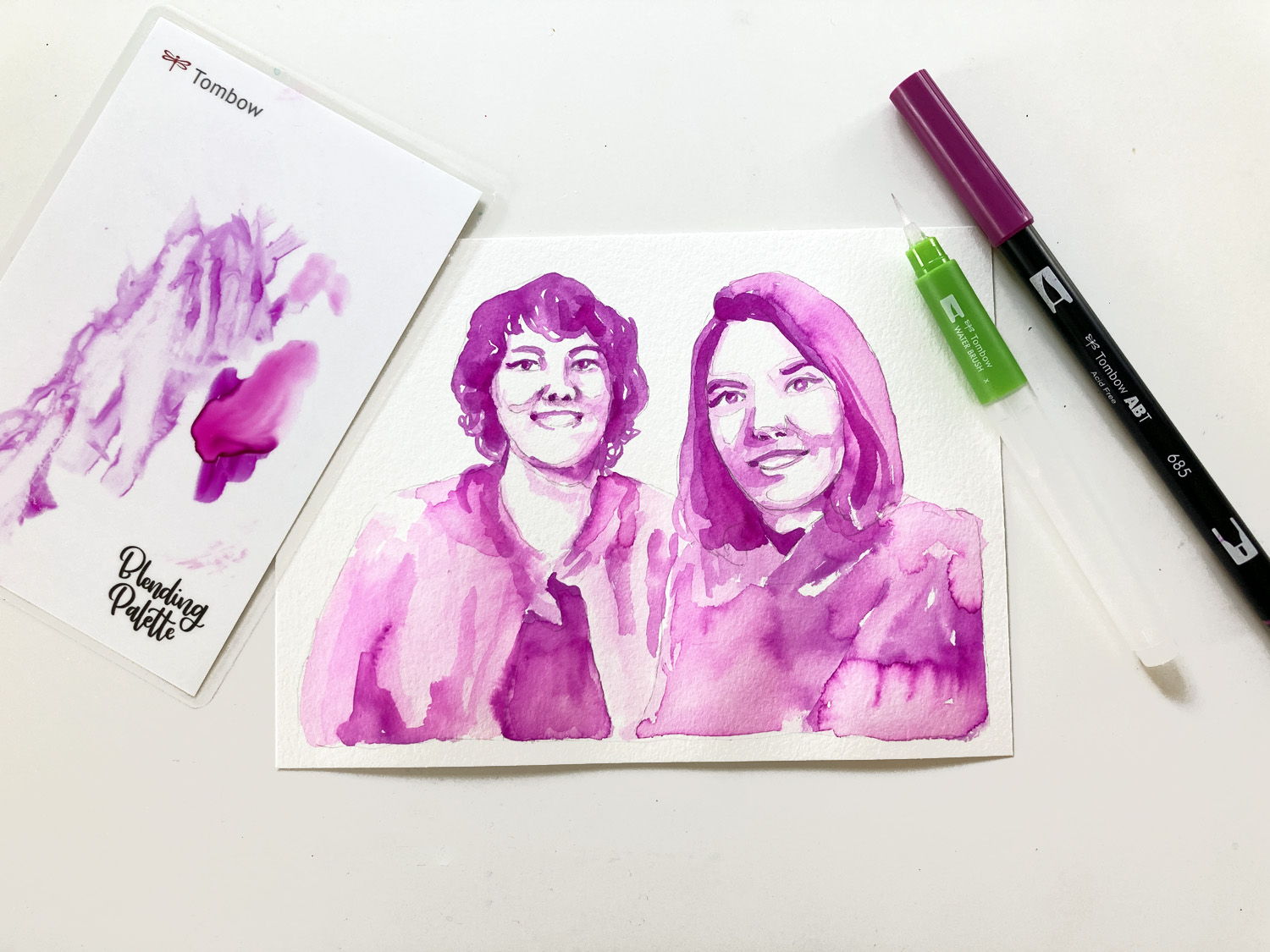 Step four:
Now to add a fun touch! Use the bullet tip of the same Dual Brush Pen color to add cute doodles into the shaded areas of your portrait. I like florals and I also thinks stars or hearts would be cute!!
Try to focus them in the darker to medium tones of the painting and don't add too many doodles into the highlights.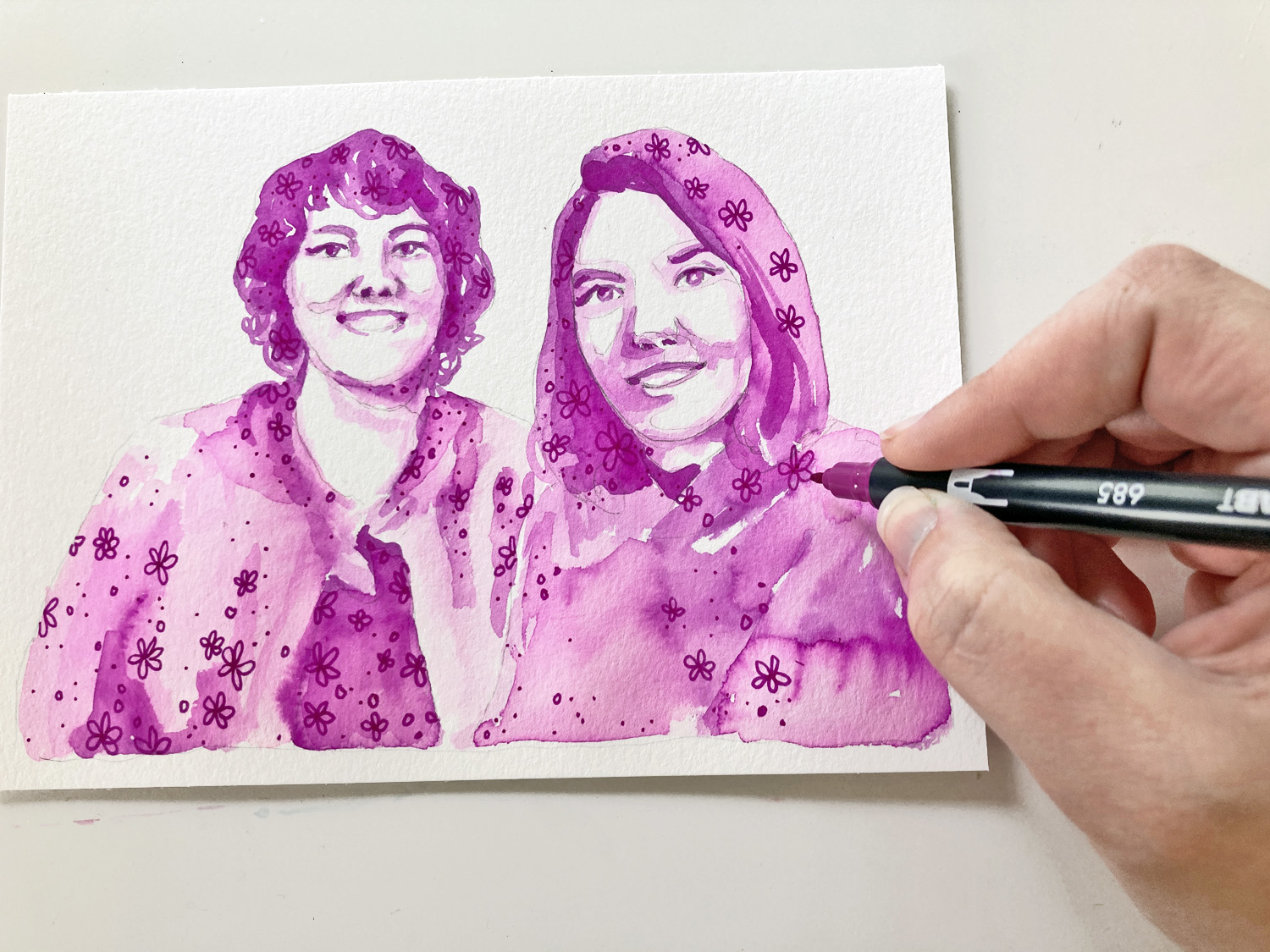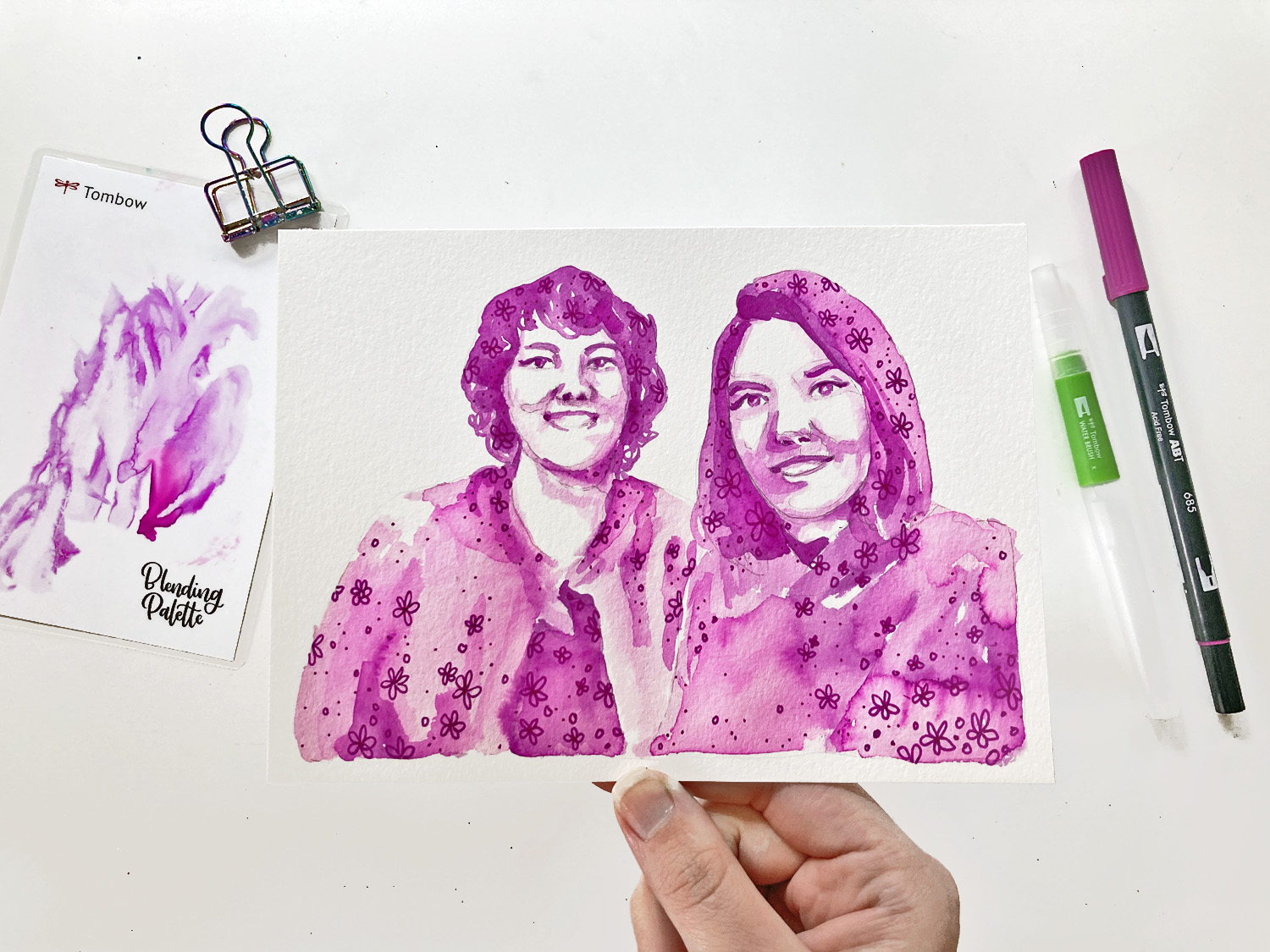 That's it! You now have a creative and custom painting that your mom is going to LOVE! Take a photo and share it with us on social media! Tag @TombowUSA and @studio.katie so we can see your one-of-a-kind painting!
For more inspiration like this, make sure to follow me at @studio.katie
or check out these posts from the Tombow Blog for more Mother's Day ideas: