Do you love sending and receiving happy mail? I do! Hi everyone, I'm Katie and I want to show you how to make shaped postcards! These are so fun because you can paint your illustration with Dual Brush Pens and then turn it into a postcard to mail.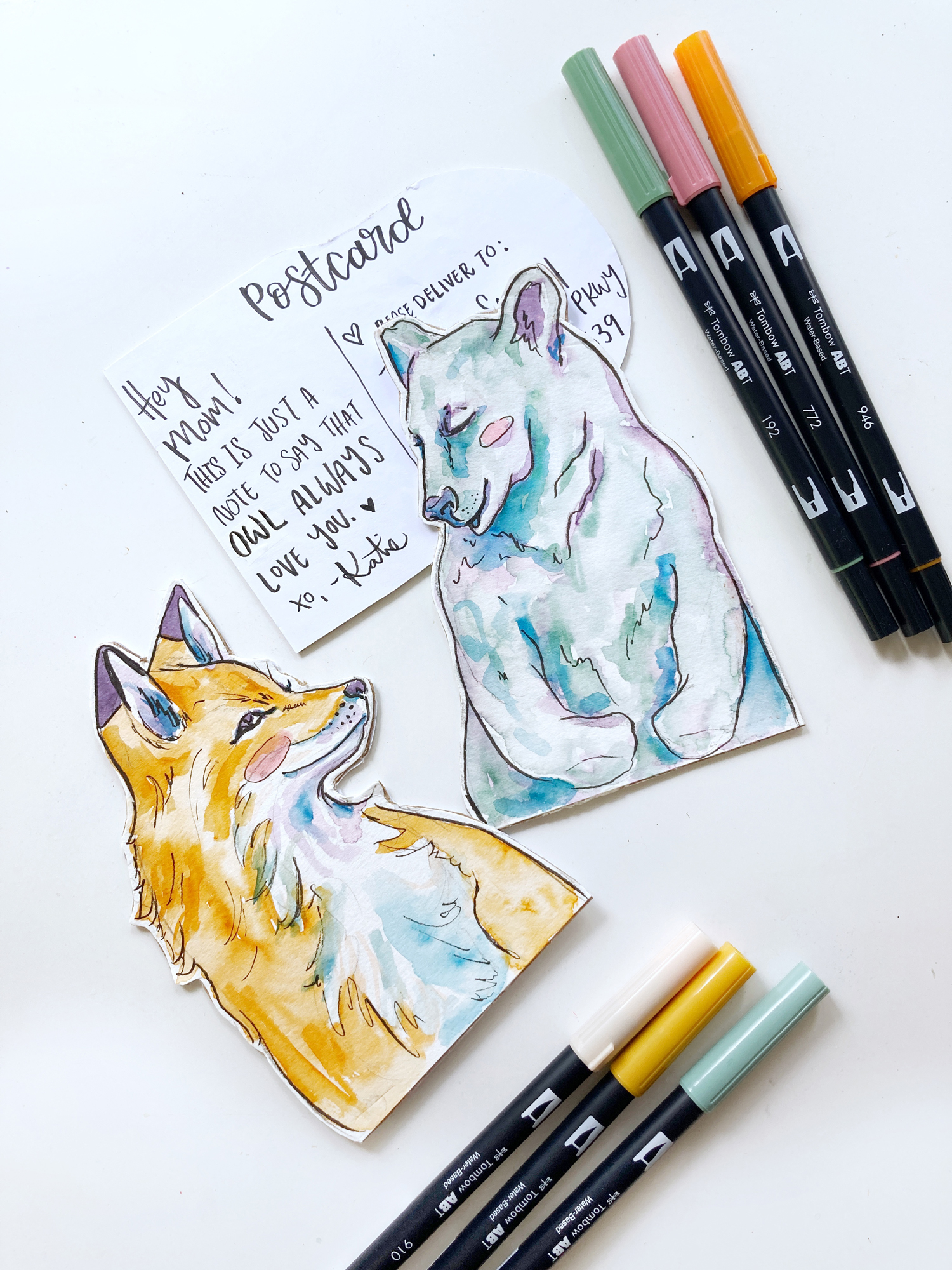 Supplies:
Watercolor paper
Chipboard (cereal boxes work too!)
Scissors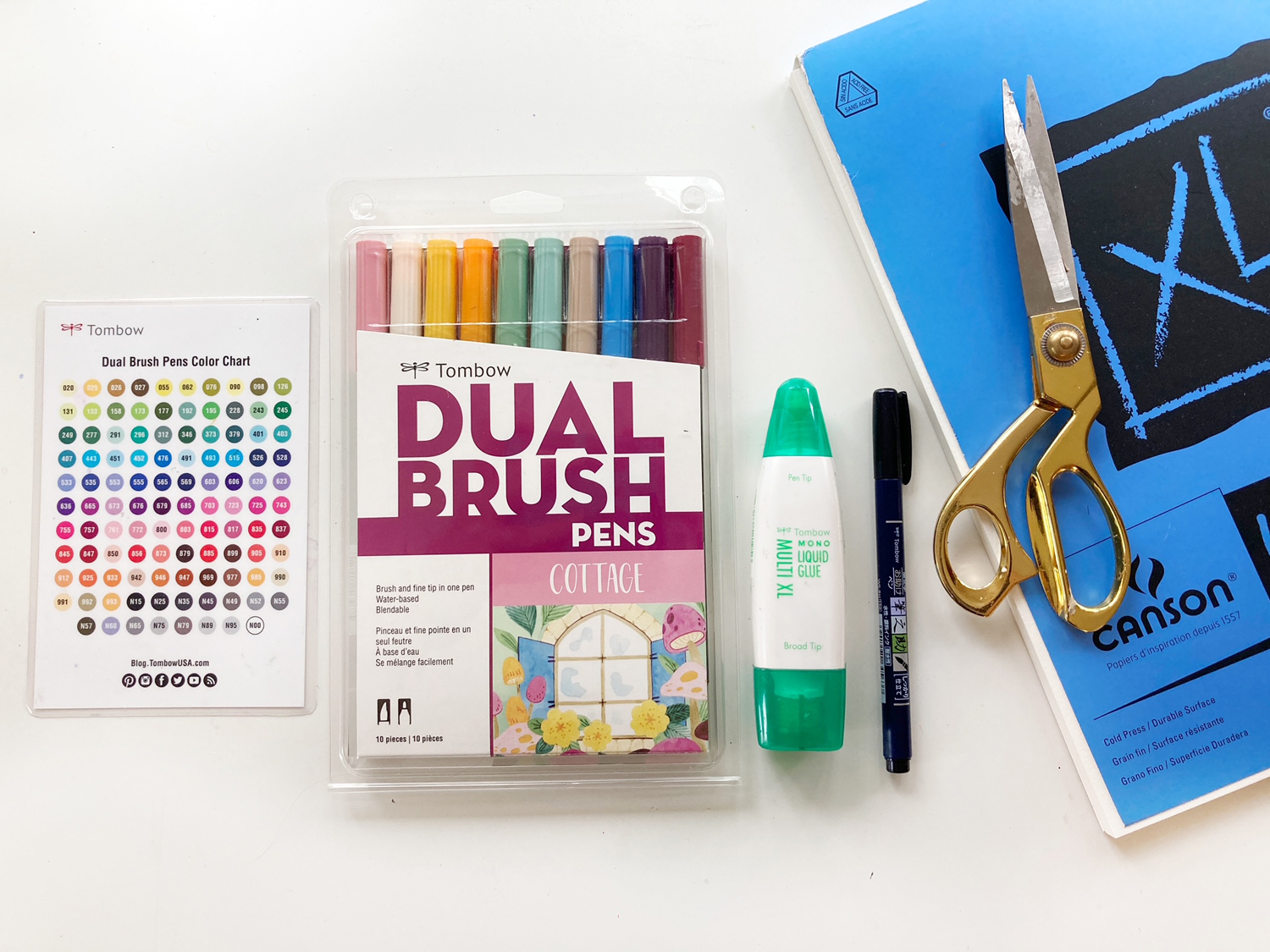 Step one:
Start by sketching out your illustrations onto 4×6″ pieces of watercolor paper. I'm drawing cute woodland animals, so I used the MONO J Drawing Pencil to lightly sketch out a fox, owl, and bear.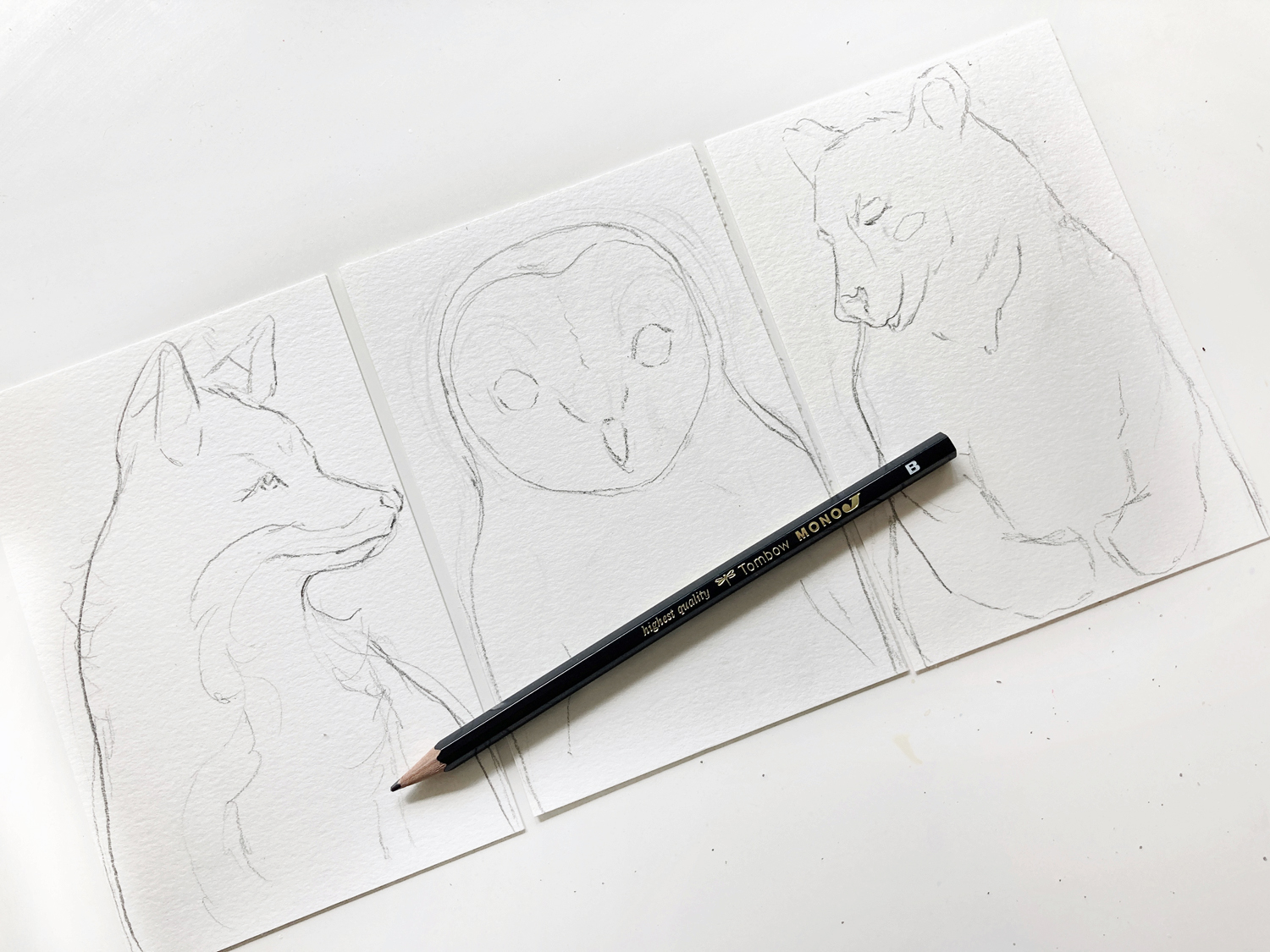 Step two:
Use your Dual Brush Pens to paint in your illustrations!
Scribble The Dual Brush Pens onto the Blending Palette to transfer the ink and then pick up the ink with the Water Brush to transfer the ink to your designs.
Did you know you can use Dual Brush Pens as watercolors? It's the coolest technique. Learn more about it here.
I recommend working in layers and letting the ink dry in between!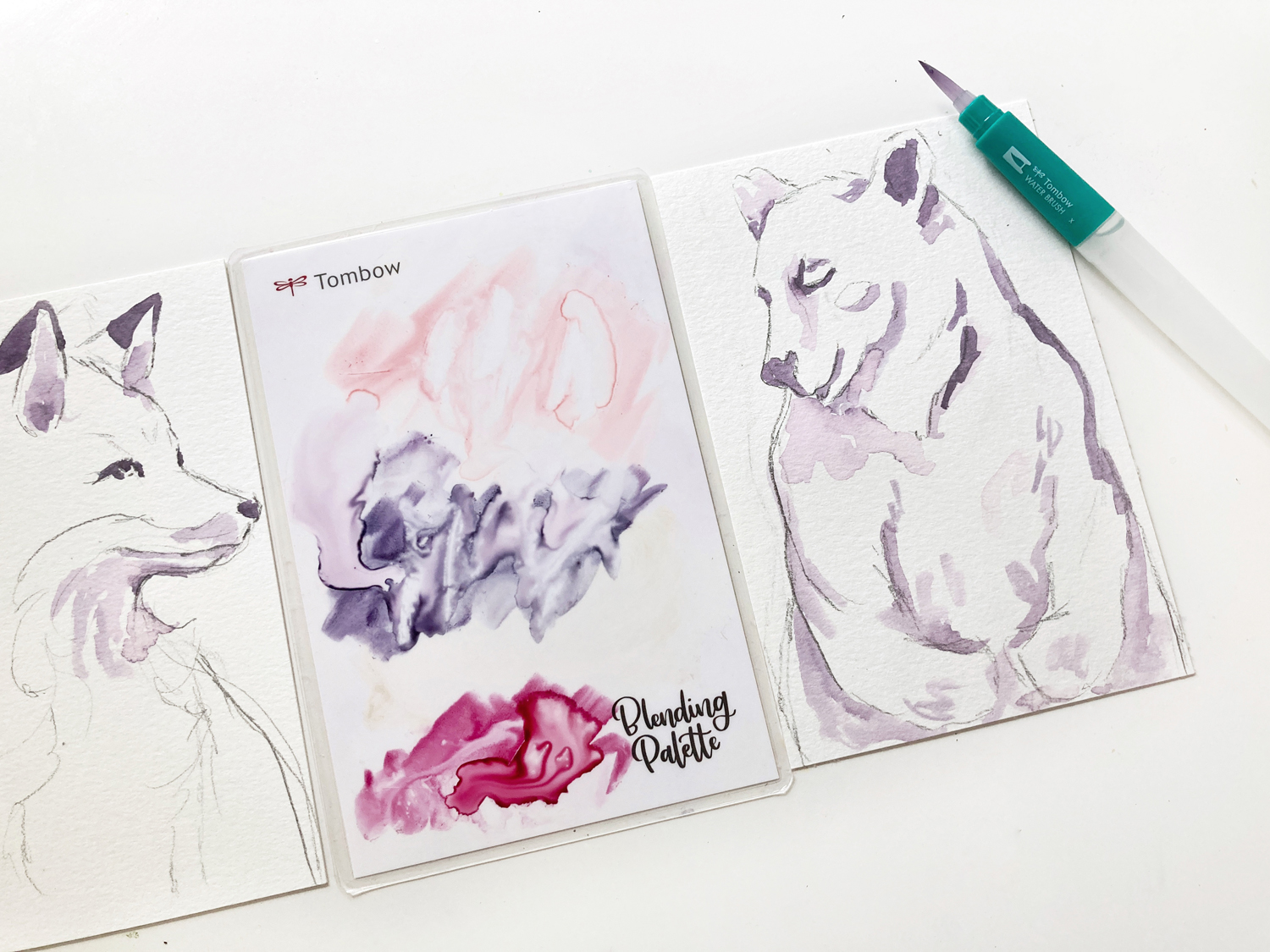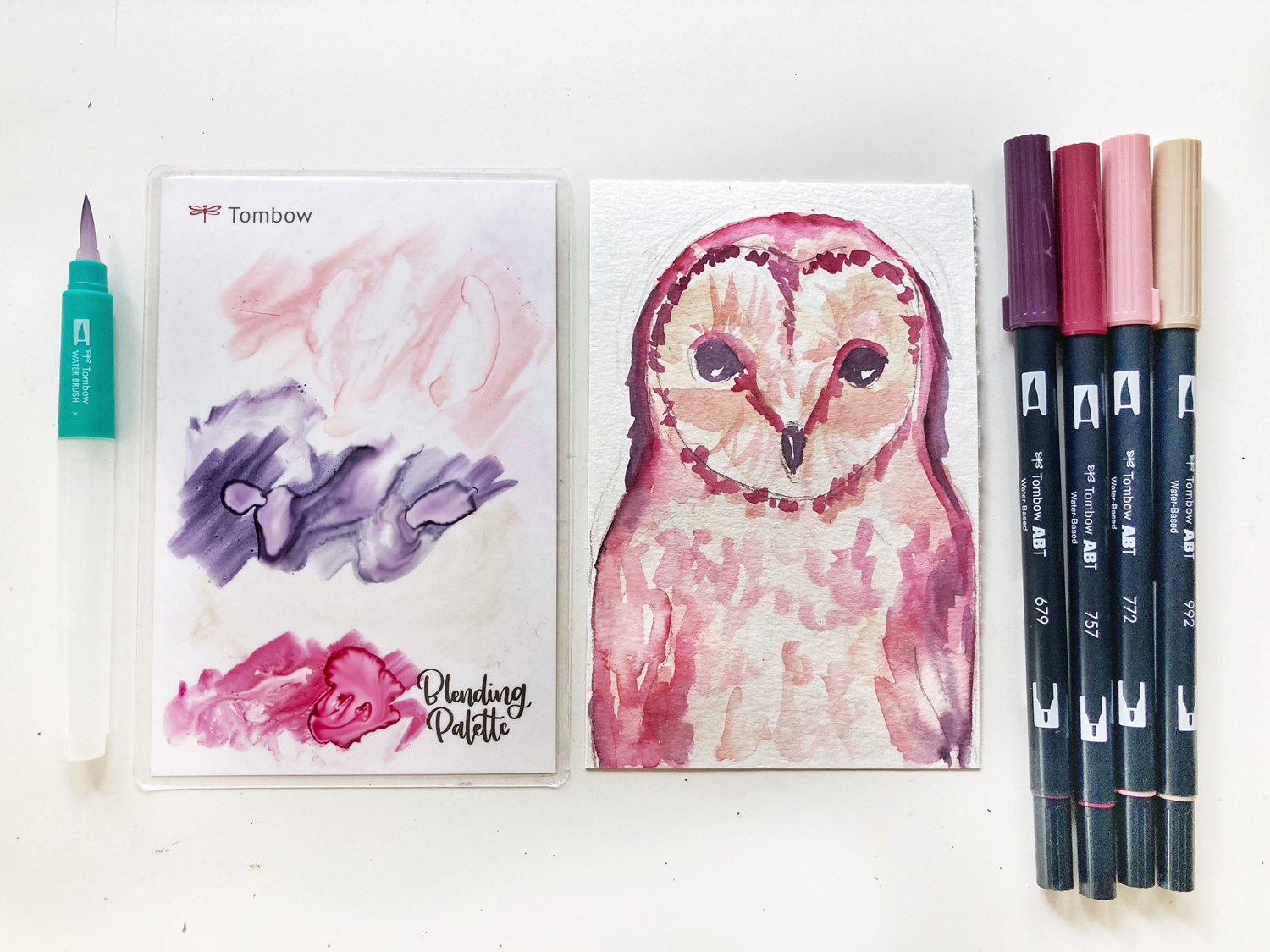 Step three:
Once the ink is dry, you can add some line art details using a Fudenosuke Brush Pen.
I love this pen for illustrating! If you want to learn more,  check out Learn My 5 Best Tips for Drawing With Brush Pens!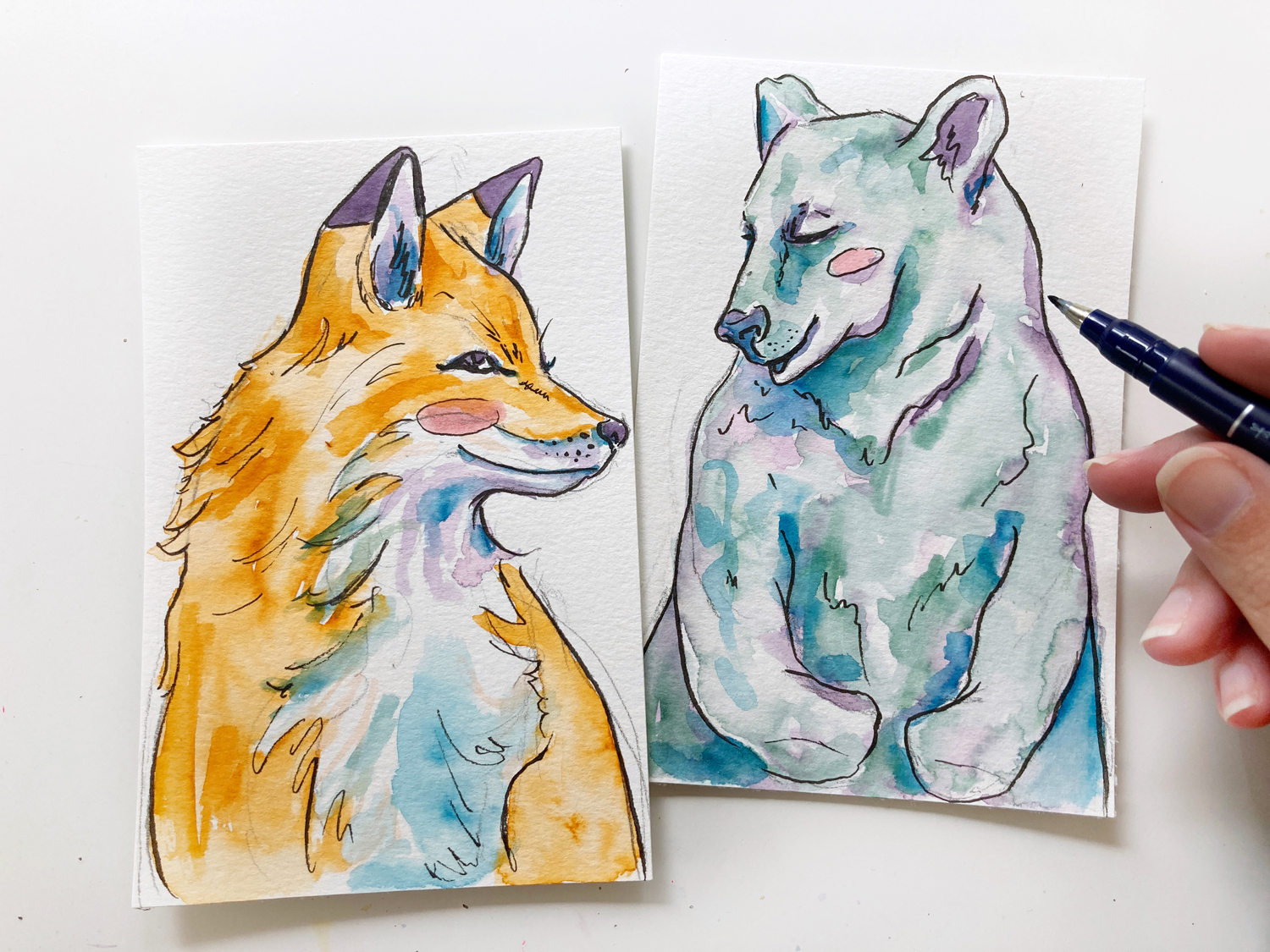 Step four:
Cut around your illustrations and adhere them to chipboard using the MONO Multi XL Liquid Glue. The broad tip on this bottle applicator is so handy for spreading the glue around on the back of the paper.
Once the glue is dry, cut around shapes again on the chipboard.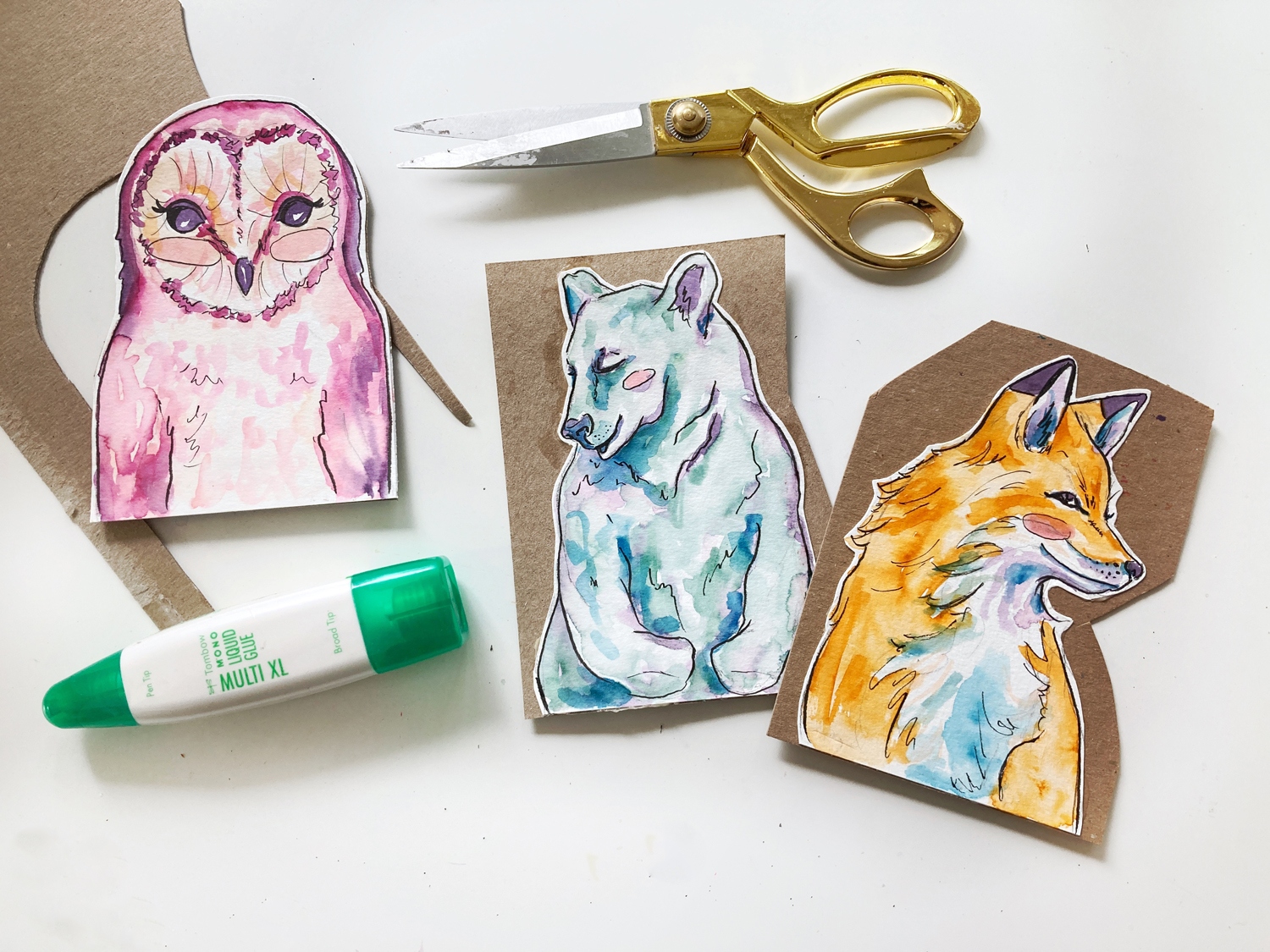 Step five:
Adhere a second piece of plain white paper to the back of your postcards. This is so that you can add your message to the back!
Use a Fuenosuke Brush Pen to hand letter on the classic "postcard" sentiment.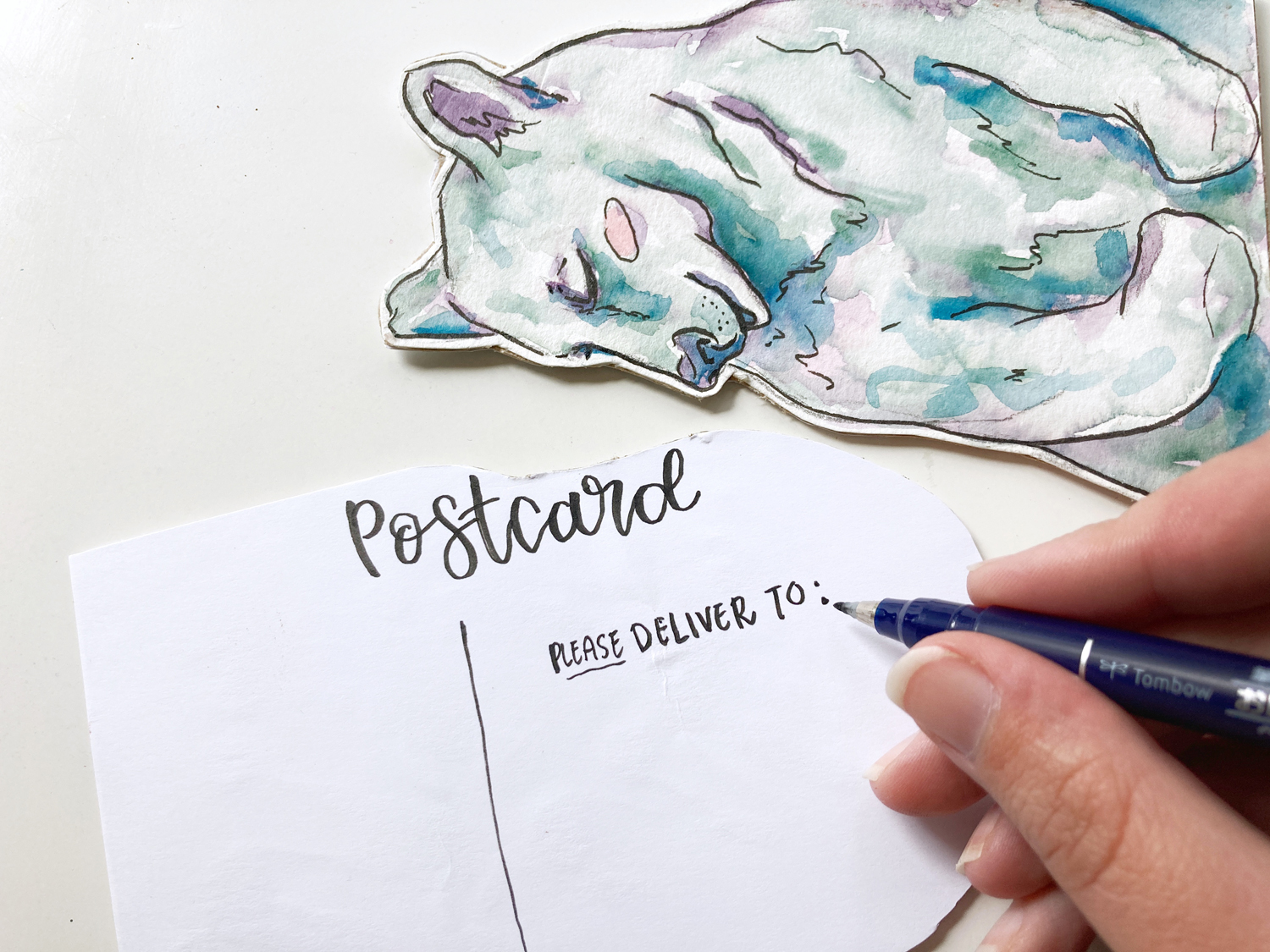 What shapes will you create?
If you're looking for more happy mail ideas, be sure to check out these posts from the Tombow blog:
Note: I successfully sent these shaped postcards with two stamps, but every postal worker is a bit different and may or may not accept the shaped cards. If you want to be extra sure that your card arrives at it's destination, you can tuck it into an envelope and mail it like a letter! Your recipient will still enjoy the surprise of the shaped notecard!!
If you make these, we would love to see! Be sure to tag @tombowusa and myself @studio.katie on Instagram !