Hi everyone, Marcella from @lovableletters here! I have a journal, but I don't use it consistently. So, I usually end up with a bunch of half-full monthly spreads. Today, I'm showing you how I make daily schedules in my journal instead. I like doing these daily spreads because I can use my journal to organize my busy days but don't have to feel guilty about not using it every day!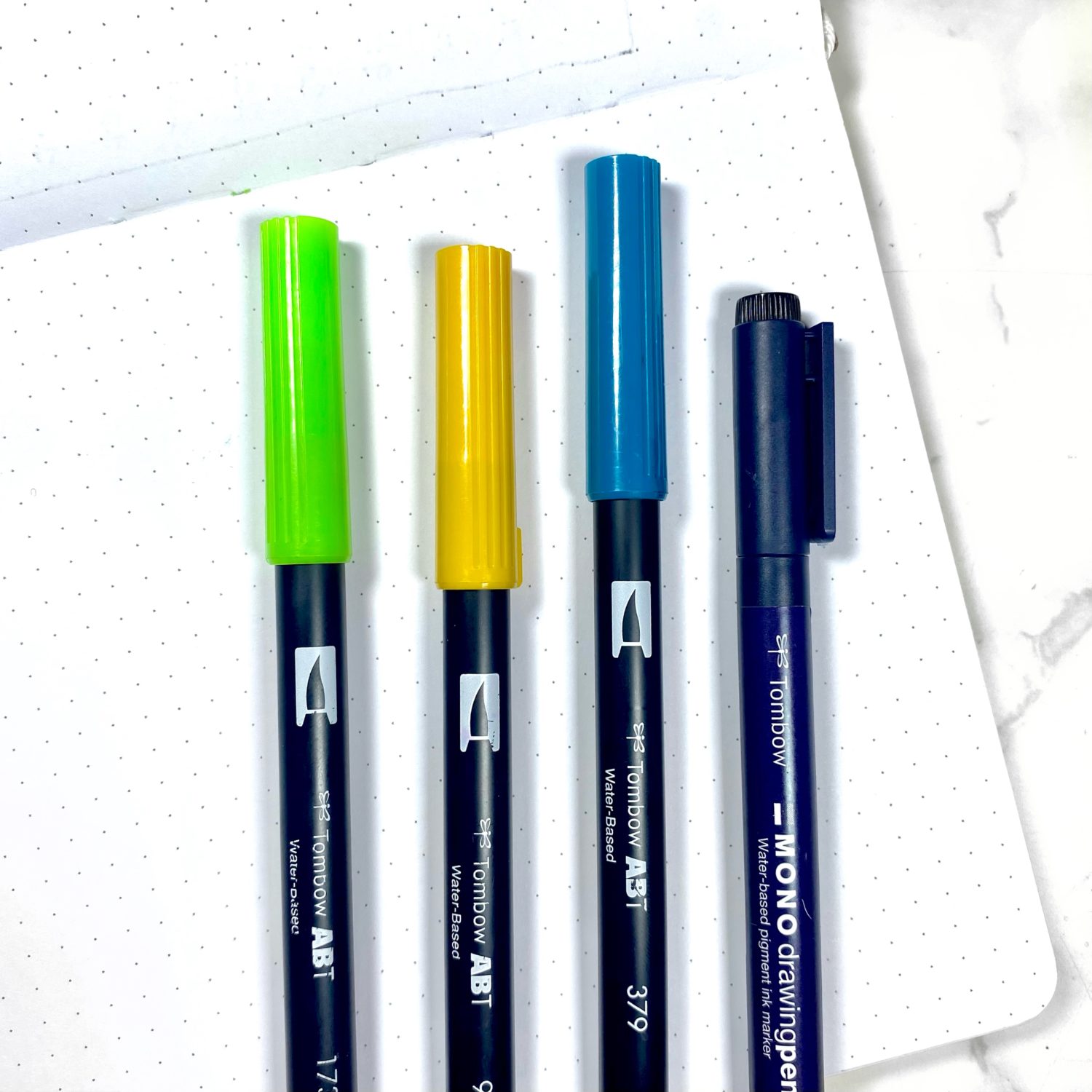 Supplies: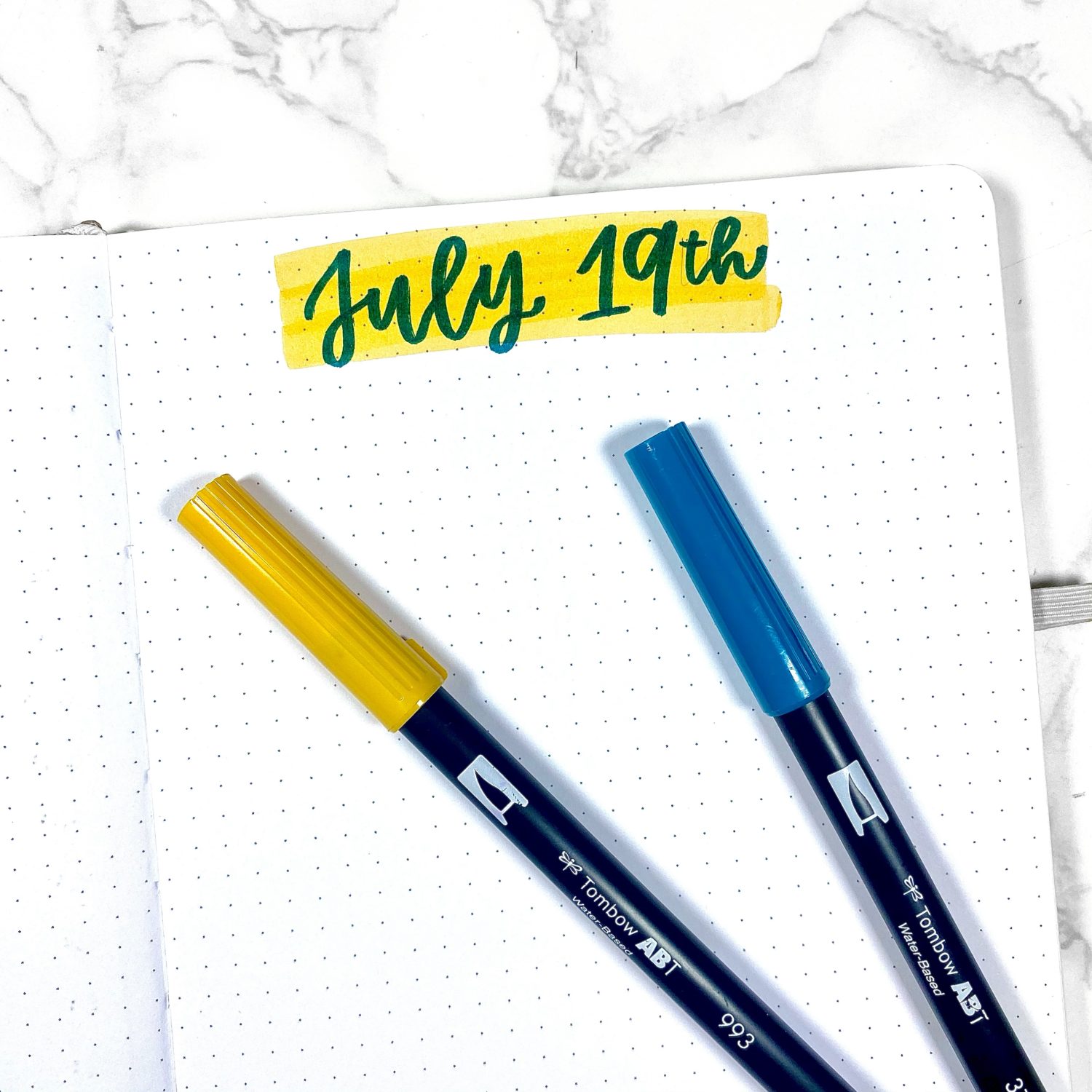 Step 1:
First, I put the date at the top of the page. One of the reasons I love doing daily spreads is because lettering the date is my favorite part! I used Dual Brush Pen 993 for the highlight and then lettered on top of it using Dual Brush Pen 379.

Step 2:
Next, I planned out my boxes. I chose to do a four: an hour by hour breakdown of the day, my three top priorities, a brain dump space for any new ideas or notes I have through the day, and a section for things that need to be pushed to the next day.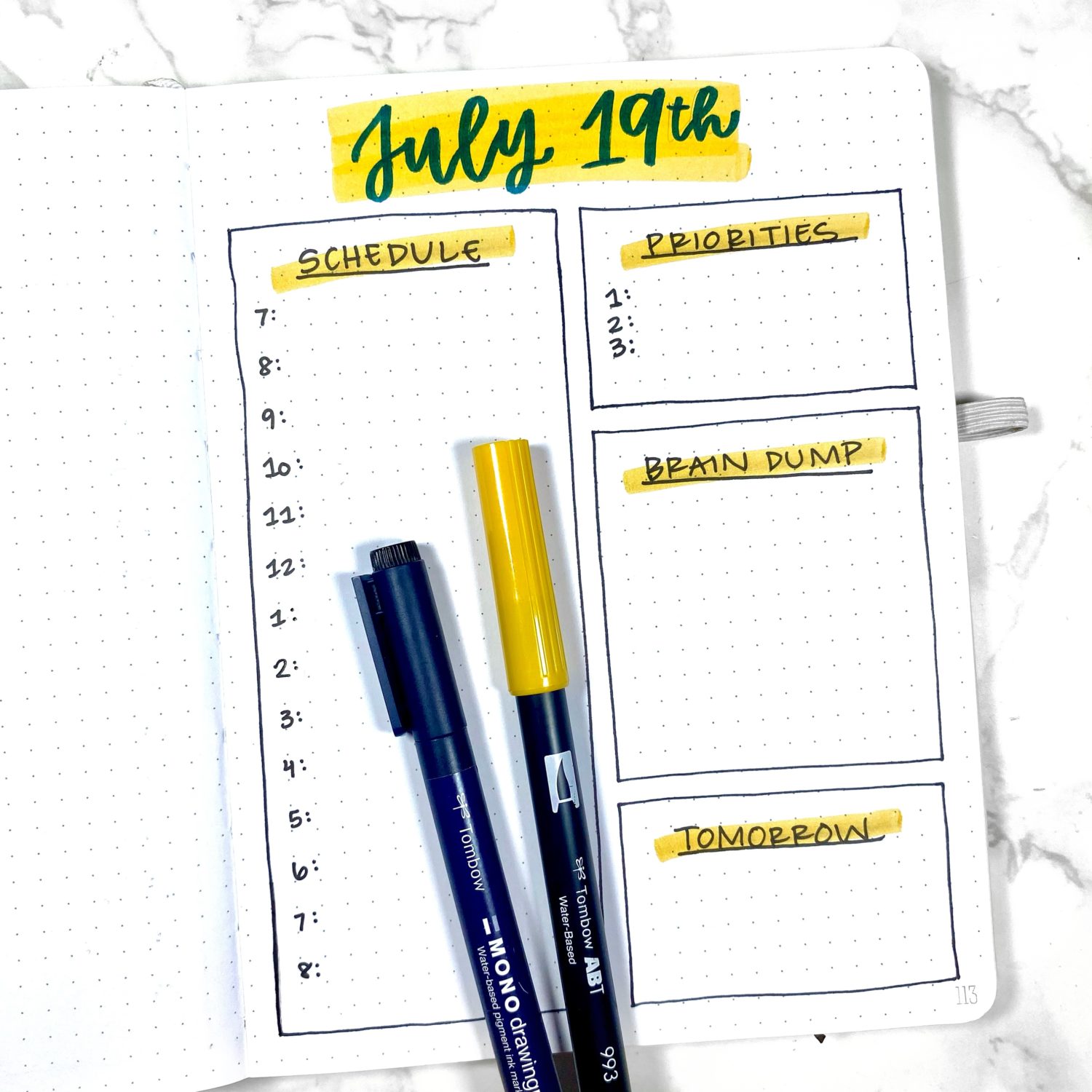 Step 3:
I drew the boxes and wrote the titles using MONO Drawing Pen 05. Then, I added a highlight using Dual Brush Pen 993. Since the MONO Drawing Pens are waterproof, you can add the highlight after writing and not have to worry about smudging!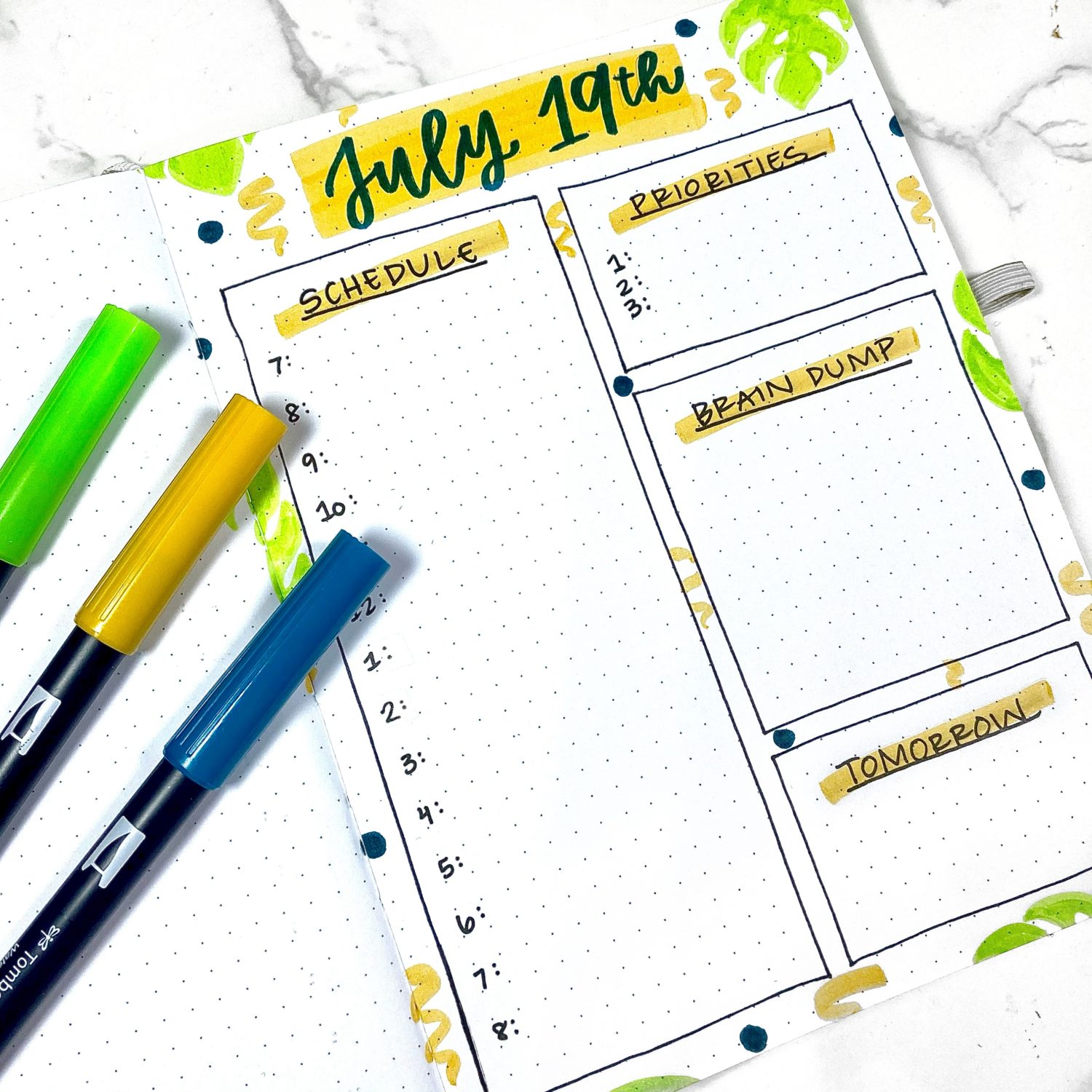 Step 4:
To finish, I added some cute, but quick, decorations around the boxes. I went with monstera leaves using Dual Brush Pen 173, dots using Dual Brush Pen 379, and confetti squiggles using Dual Brush Pen 993. I like taking the time to do this because it's a nice way to jumpstart my creativity in the morning or a calming way to end the night if you want to prep this the night before. I try not to spend too long on it so that I can start working on everything I need to get done!
Thanks for following along! If you try making this daily journal spread, make sure to tag @tombowusa and @lovableletters so we can cheer you on!
For more bullet journal inspiration, check out these tutorials!: