Hello friends, this is Smitha here and I'm sharing a handlettered quote tutorial. This is a great way to fill a page in your journal and I have some tips that will hopefully help you!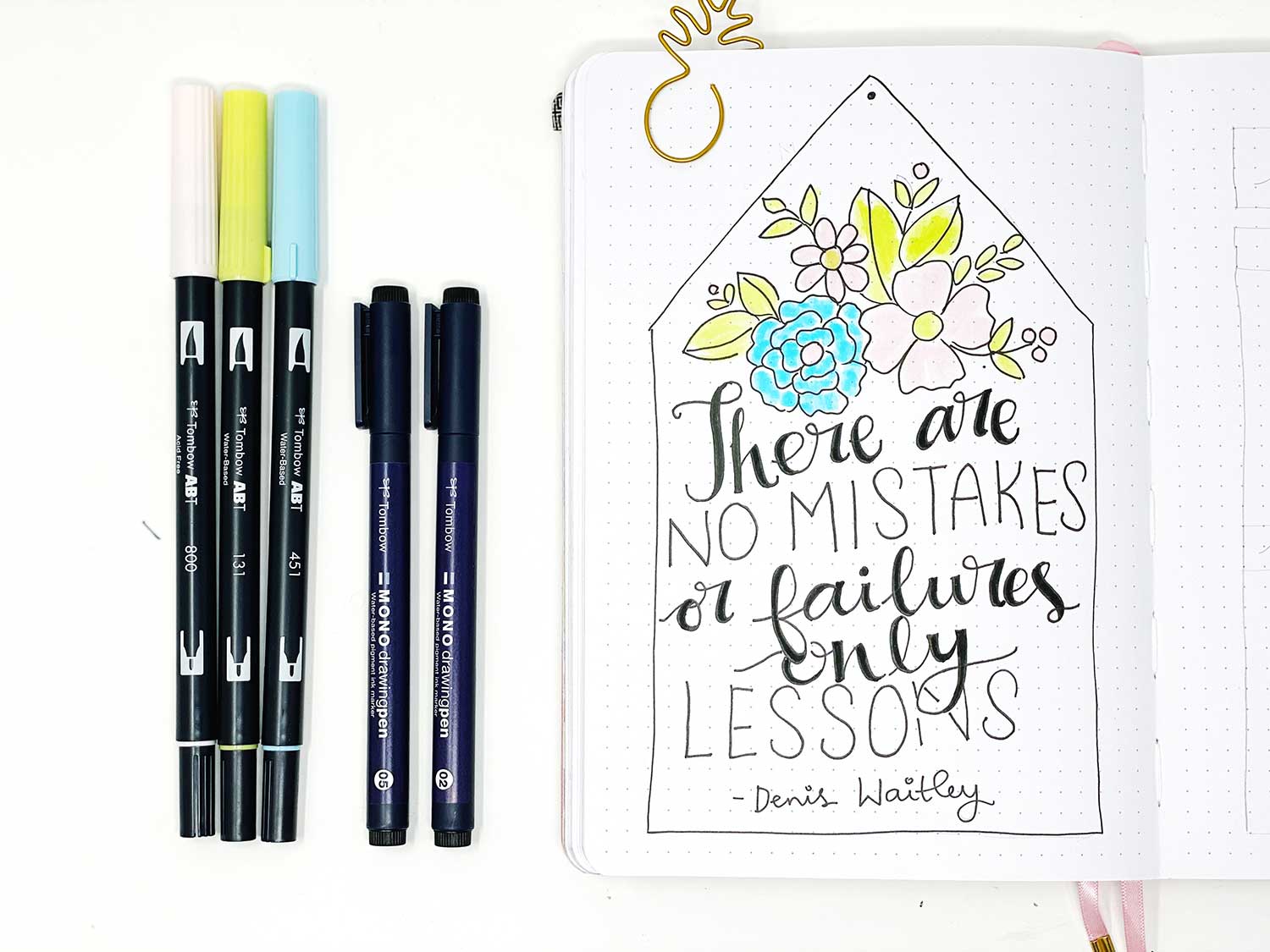 Material list:
Step 1:
Start by choosing a quote of your choice and then penciling it in. I love using the MONO Graph Mechanical Pencil for this. You don't need to sharpen anything, and the lines are easy to erase afterward. I recommend using a pencil to begin with. This way, you can make sure your quote is centered on the page and has no spelling errors. This is probably the step that takes most of the project time. Having this pencil guide makes me more confident in drawing the ink lines on top.
Step 2:
Now, we ink. I start with the 02 MONO Drawing Pen and carefully go over the quote and the flower doodle.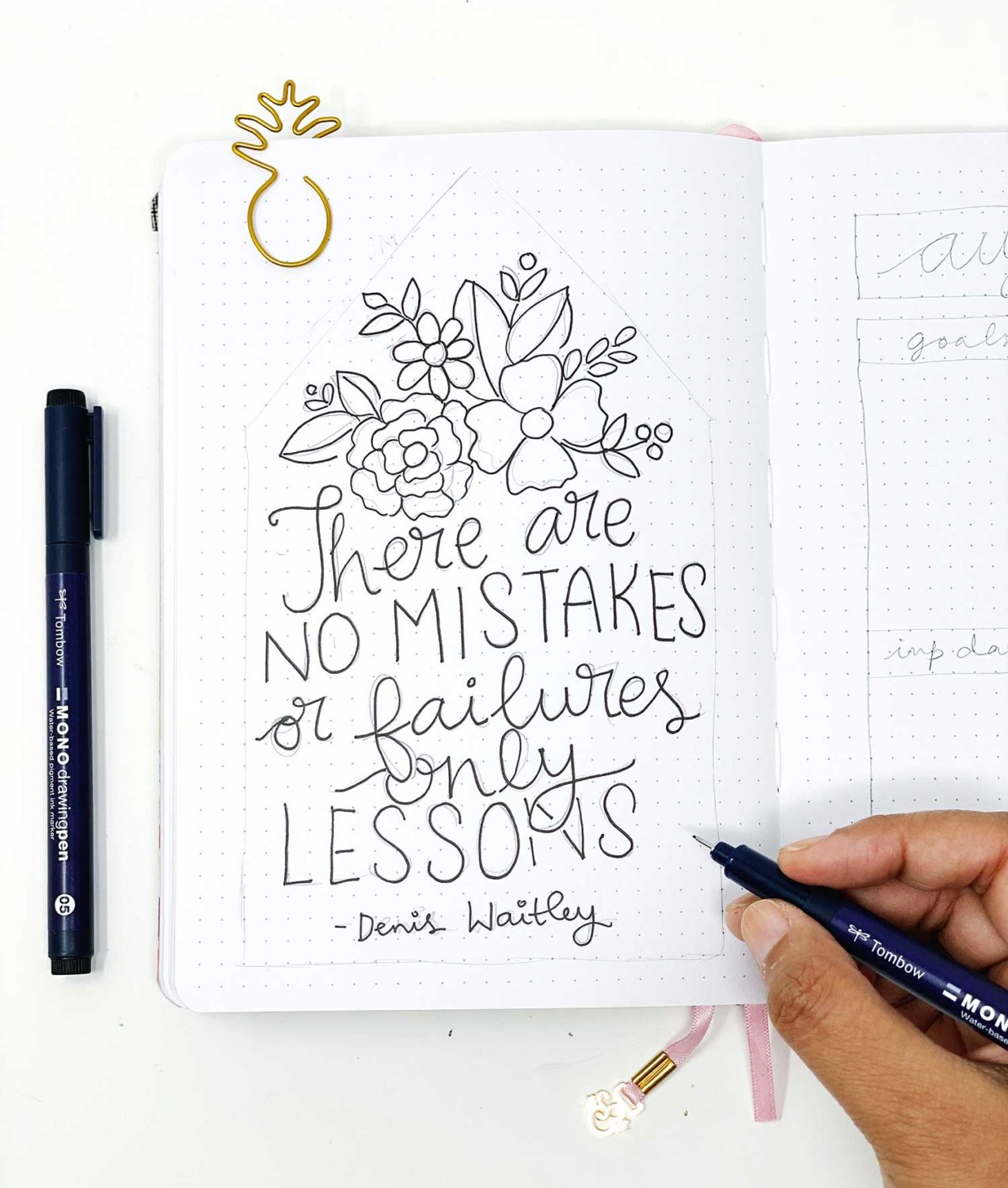 Step 3:
I like creating colorful pages and using my Dual Brush Pens to add a little color to my doodles. The brush tip of these markers makes for quick coloring.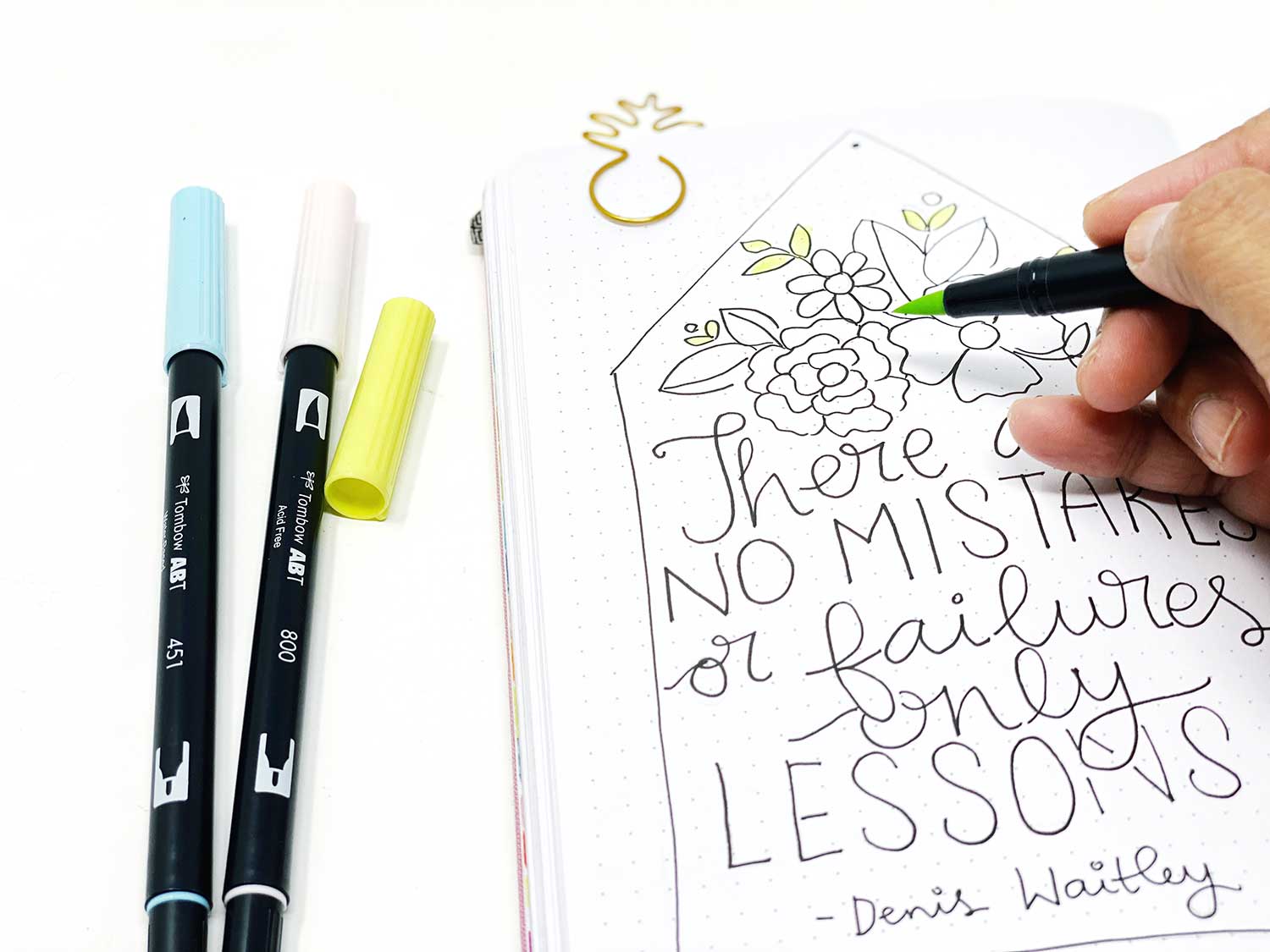 Step 4:
To add a bit more drama to my quote, I do faux calligraphy. With the 08 MONO Drawing pen, draw a second line to your downstrokes and then color in the area. This makes the word stand out on the page and no calligraphy skills are required! A great beginner cheat.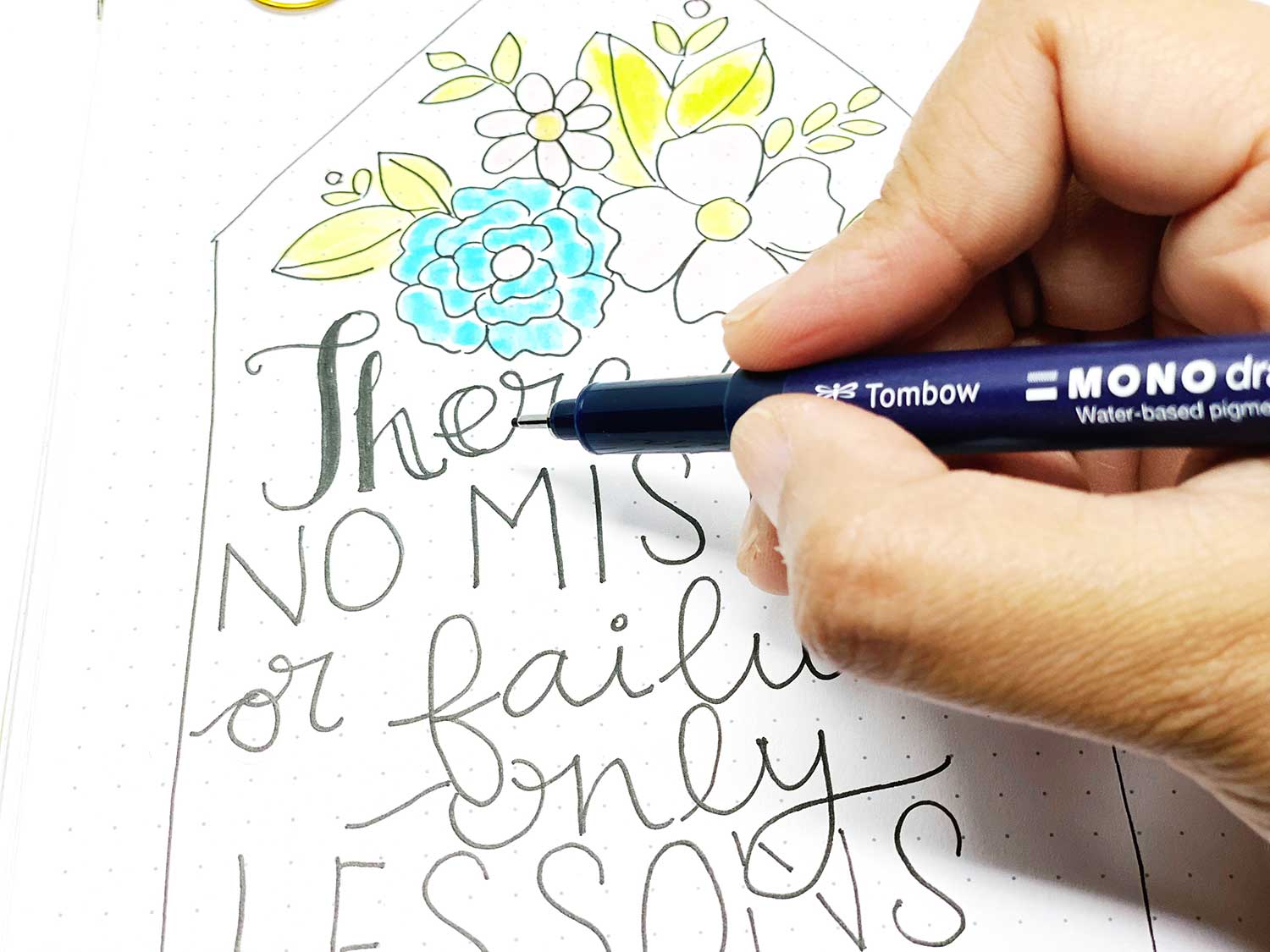 There you have it, friends! A simple colorful quote to add to your journal. I hope this handlettered quote tutorial inspires you to create something of your own today!
ALSO READ: Weekly Journaling Page Tutorial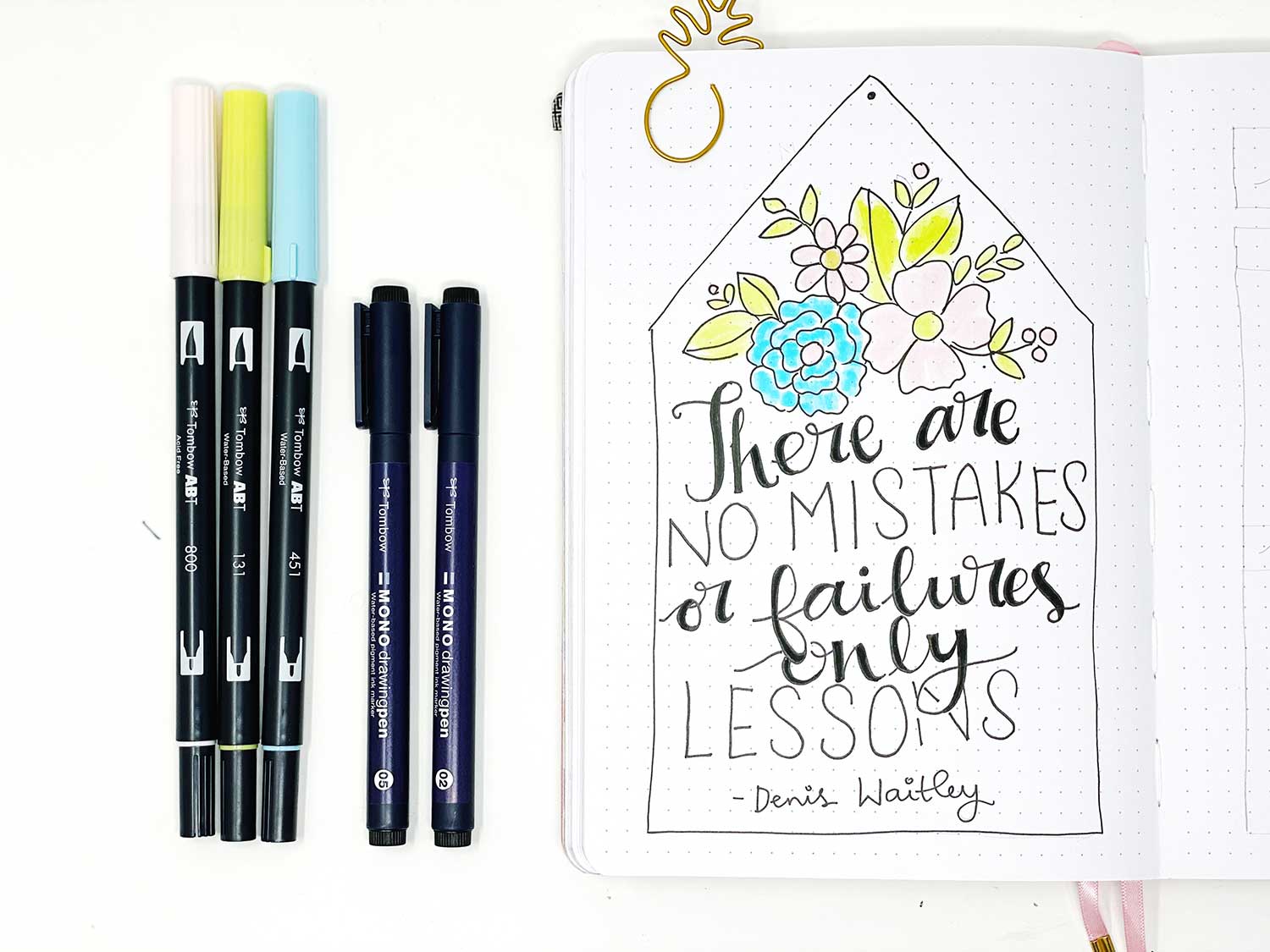 Happy crafting!
Smitha
My blog: www.smilingcolors.com