We are heading into my favorite season! I just love all the colors, scents and smells of fall. Along with all the beauty comes all the baking.  And sharing these delicious treats of the season with the neighbors can be really fun. Add one of these hand lettered and doodled fall gift tags to a yummy treat to gift to your friends and neighbors for the holiday season.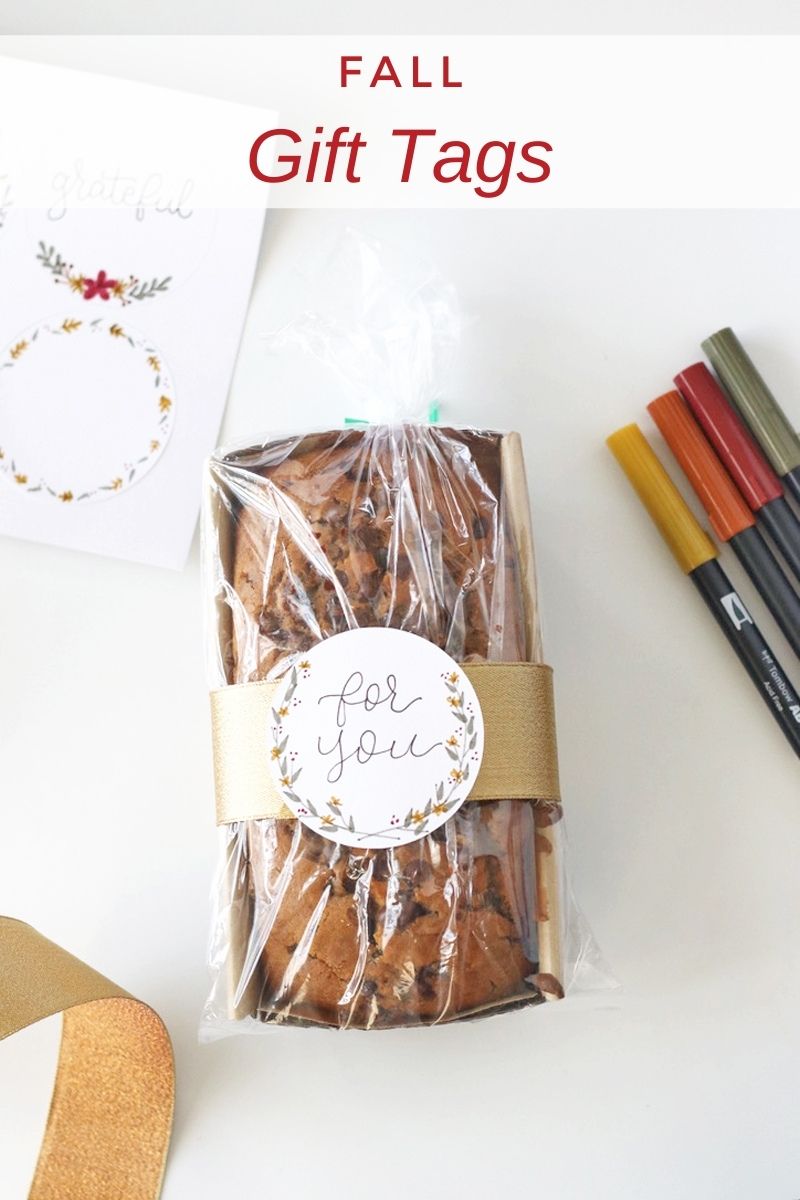 Creating these hand lettered gift tags is really easy.  I think it adds just an extra touch to your gifts when you make your own gift tags. You can make them all the same, or change them up like I did.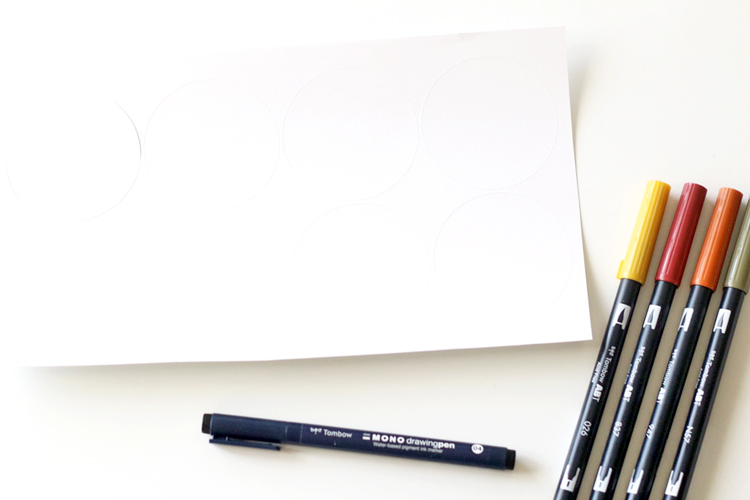 To make these Fall Gift Tags you will need:
Blank gift tags in any shape
Tombow Dual Brush Pens – any fall colors you have or this Muted 10-Pack would be great
I found a sheet of adhesive circle stickers that I decided to use as gift tags for some homemade treats.  You can use any shape of gift tags you have or like to make these. To get started, first use the Tombow Dual Brush Pens to add some fall designs to your gift tags.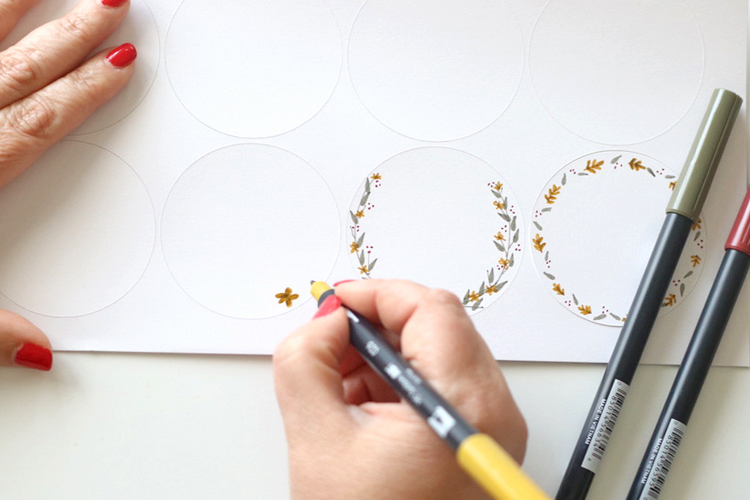 You can add leaves, flowers, berries, acorns, or add some lines or a bold border to your fall gift tags.  Once you have all your gift tags done, use a Tombow MONO Drawing Pen to add some fall sentiments to the centers of your gift tags.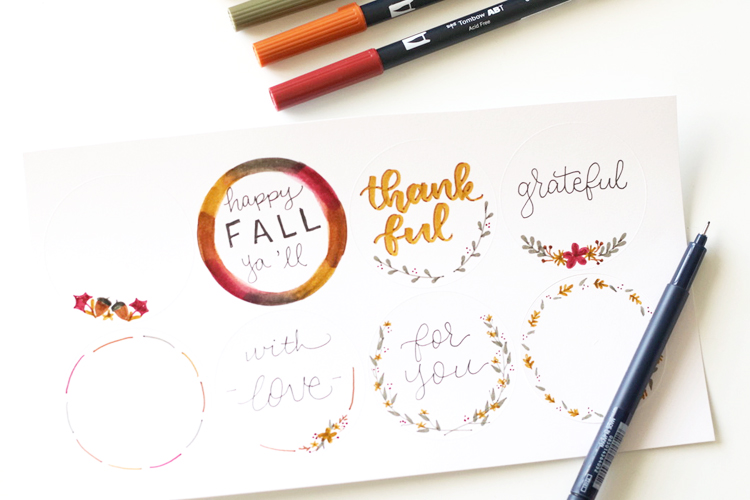 Once your gift tags are ready to use, grab some ribbon and your yummy treat. We are going to be using pumpkin bread for this example. But you could use these for any little something you want to gift.  Some ideas I had were a jar of local honey, homemade jam, cookies, or a fall-scented candle.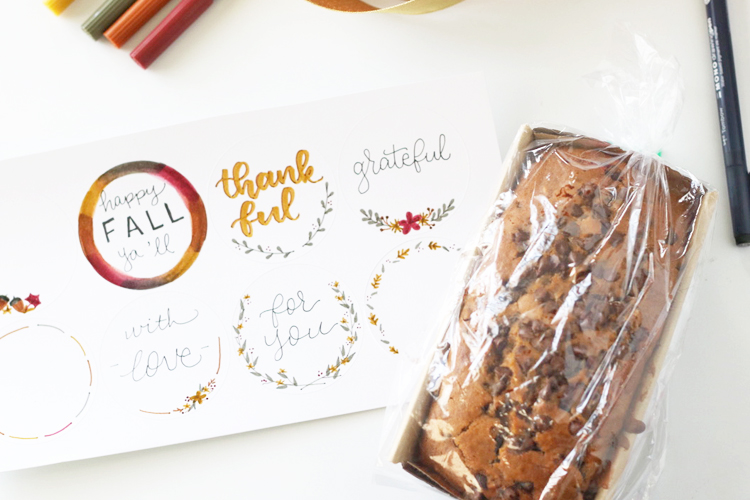 All that's left to do is attach the gift tag to the gift. Wrap the ribbon around the pumpkin bread and attach it with a fall gift tag. As mentioned above, my gift tags had an adhesive back. But if yours is not adhesive-backed, you can use the Tombow MONO Adhesive Permanent to attach your tag to your gift.