Hello friends, Adrienne from @studio80design here to show you how to create a fall pumpkin bouquet watercolor illustration! Fall is here and it's time to get out all the fun fall colors to celebrate! Let's get started!
Tools you'll need: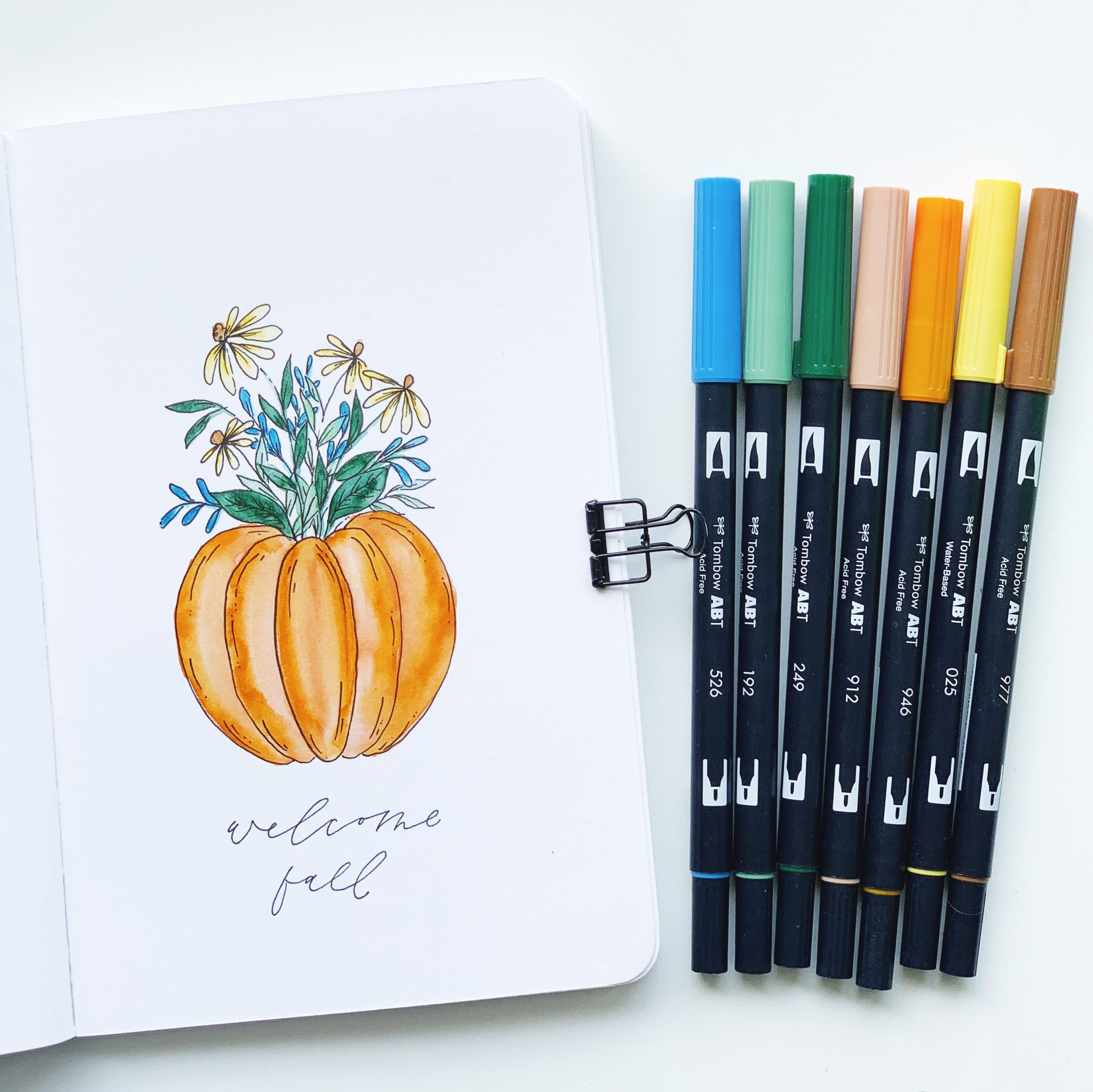 Step 1
The first step is to start the pumpkin illustration. Draw an oval on your paper using the Fudenosuke Hard Tip Brush Pen. Then draw two more half ovals around the first oval, two on each side. I love using this pen to draw and illustrate because it's waterproof, so when we add water in a few steps the ink won't bleed.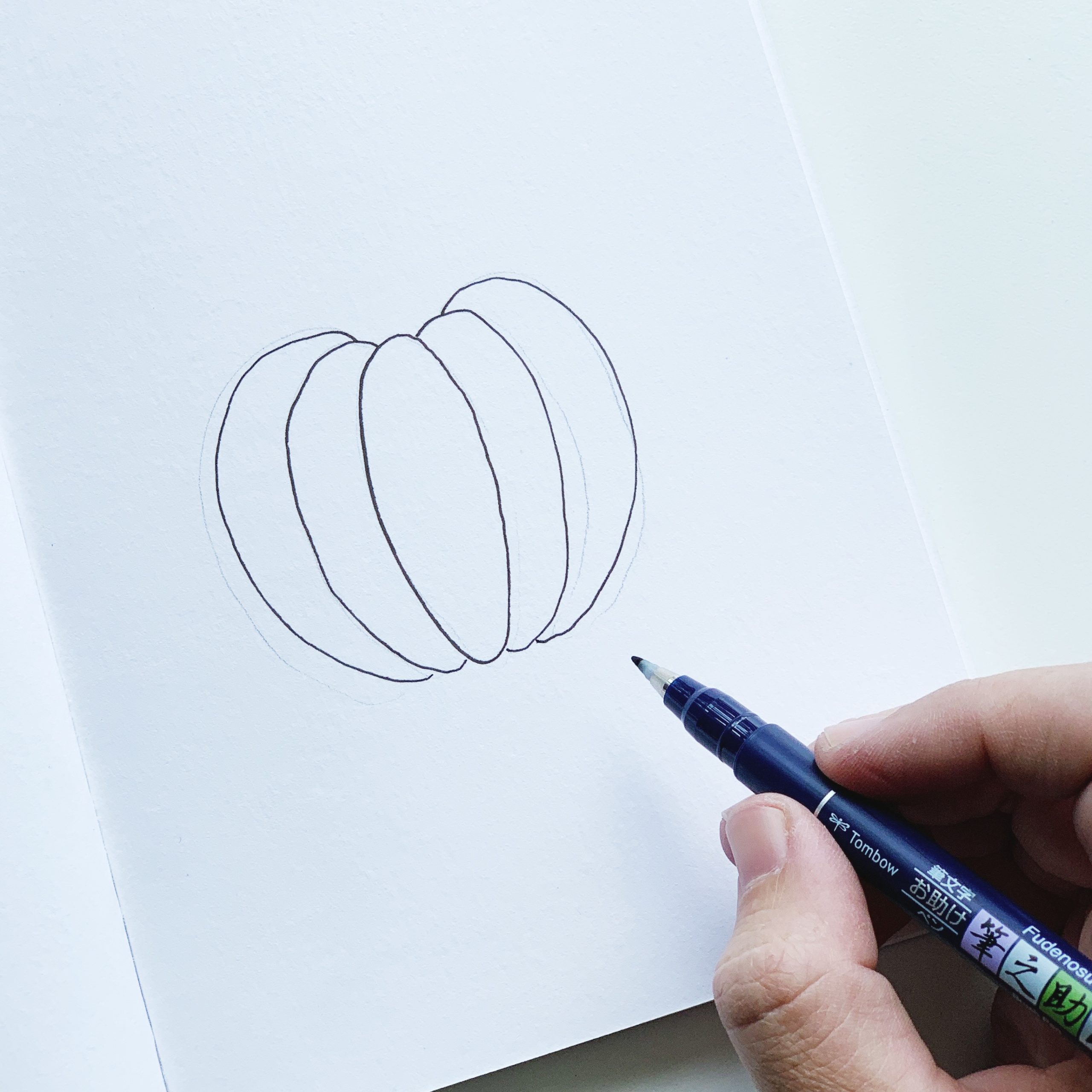 Step 2
Start drawing some leaves and florals in the middle of the pumpkin. Vary the leaves inside to fill out the space!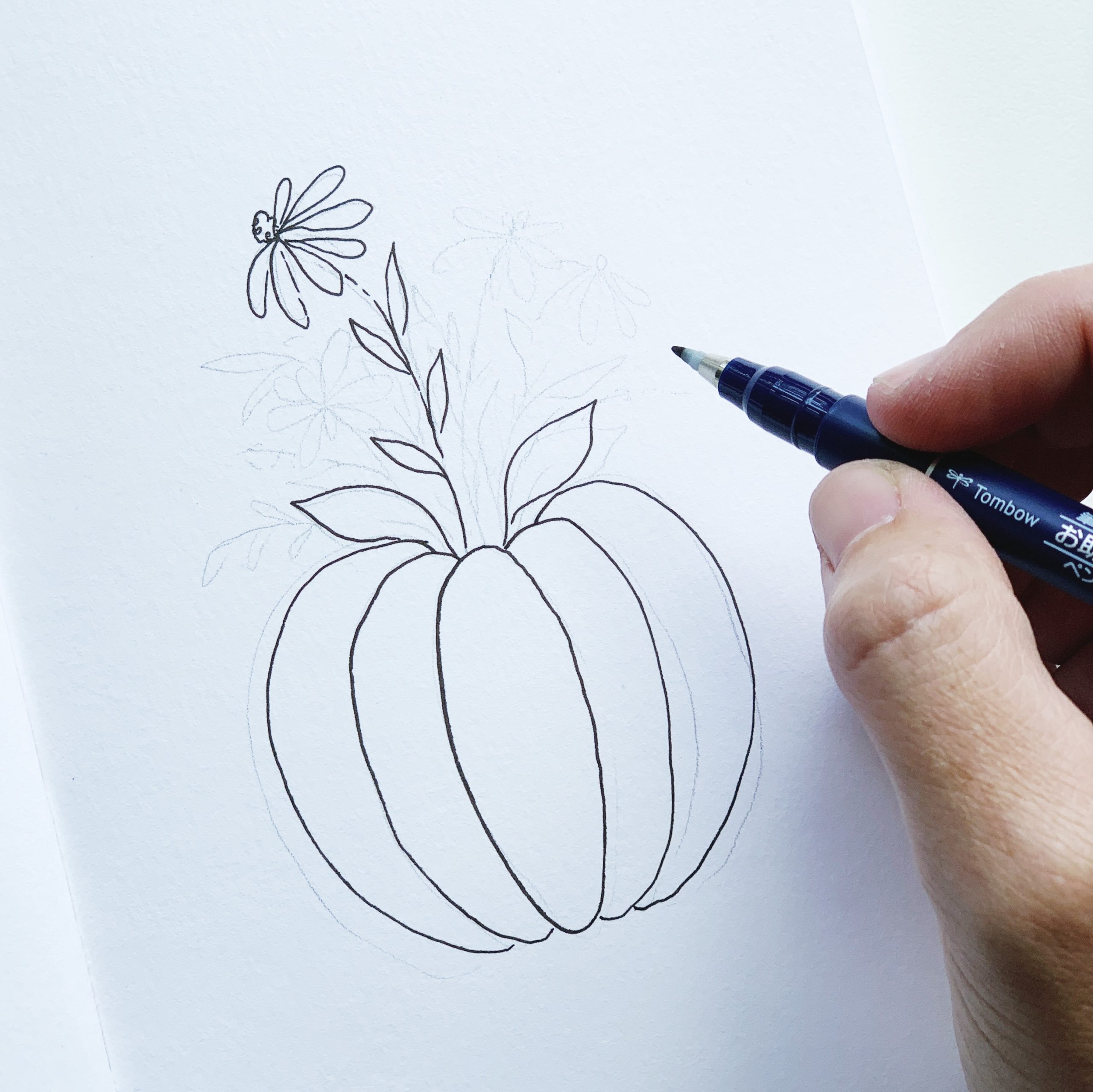 Step 3
Finish drawing the florals and leaves and add small detail lines on the pumpkin and flowers.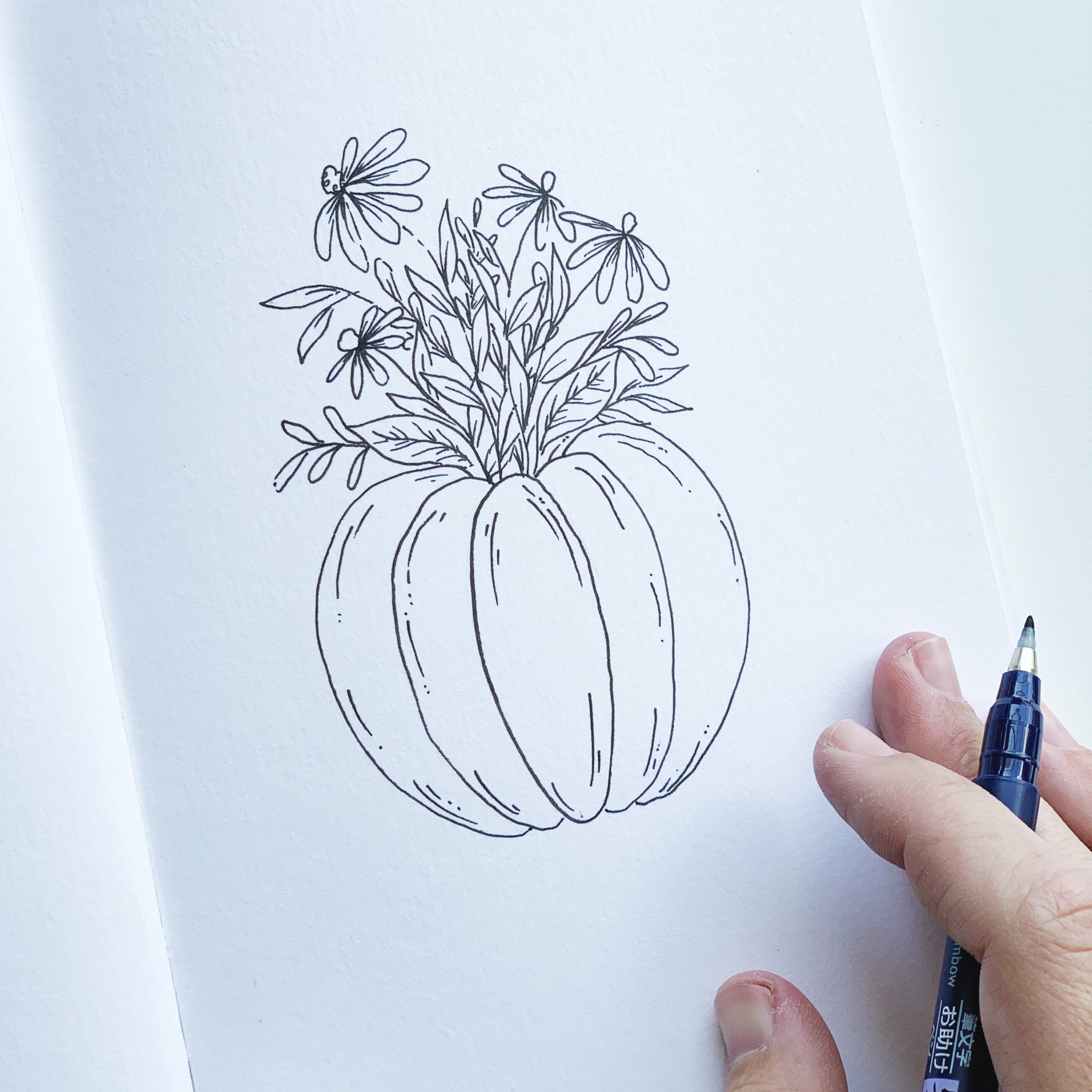 Step 4
Grab your Dual Brush Pens in fall colors because it's time to color! I used two shades of orange to roughly color in the pumpkin.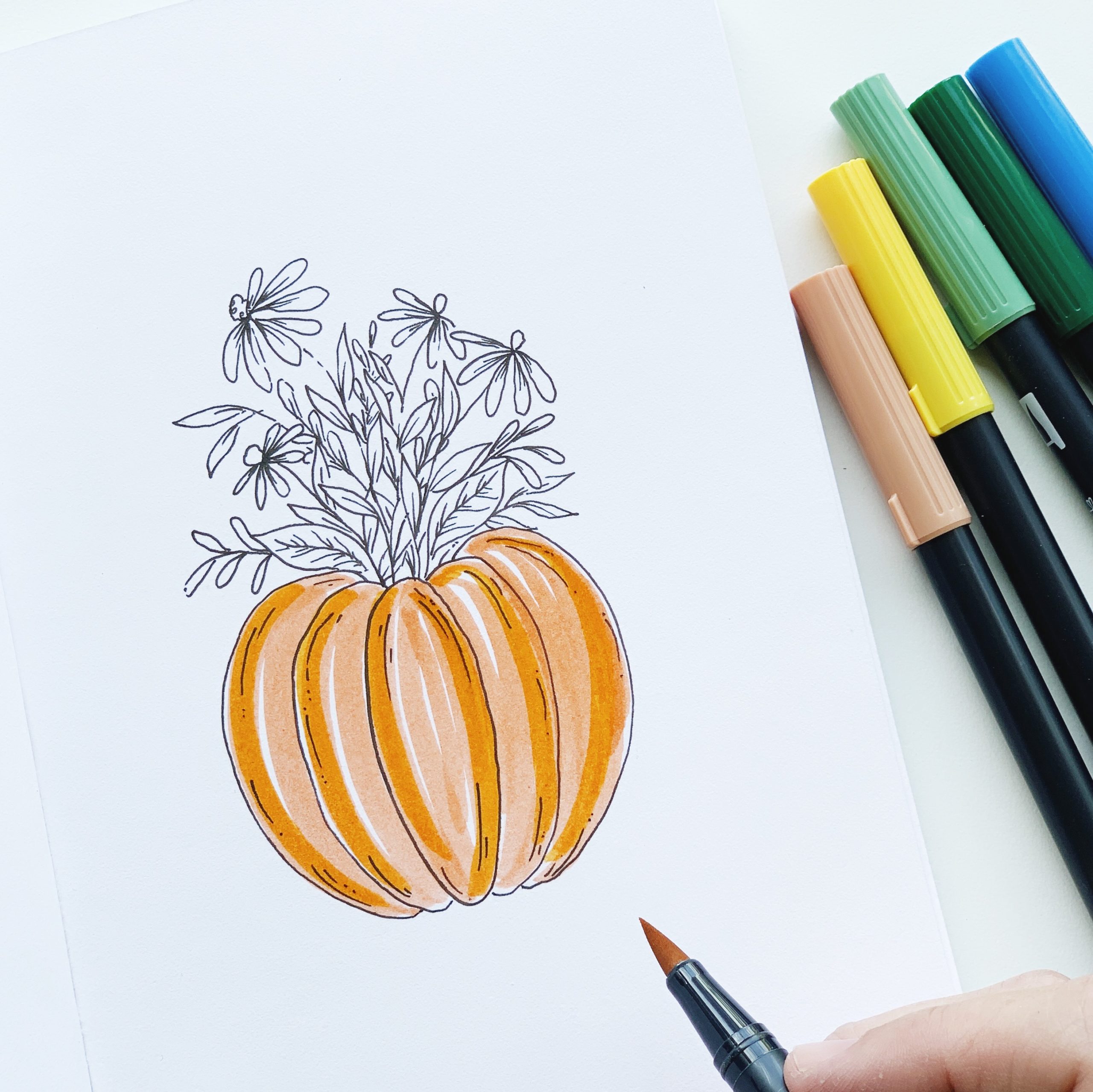 Step 5
Now we get to watercolor! The Medium Water Brush makes it so easy to watercolor — just add water on top of the ink and it'll turn into watercolor! It's seriously so easy!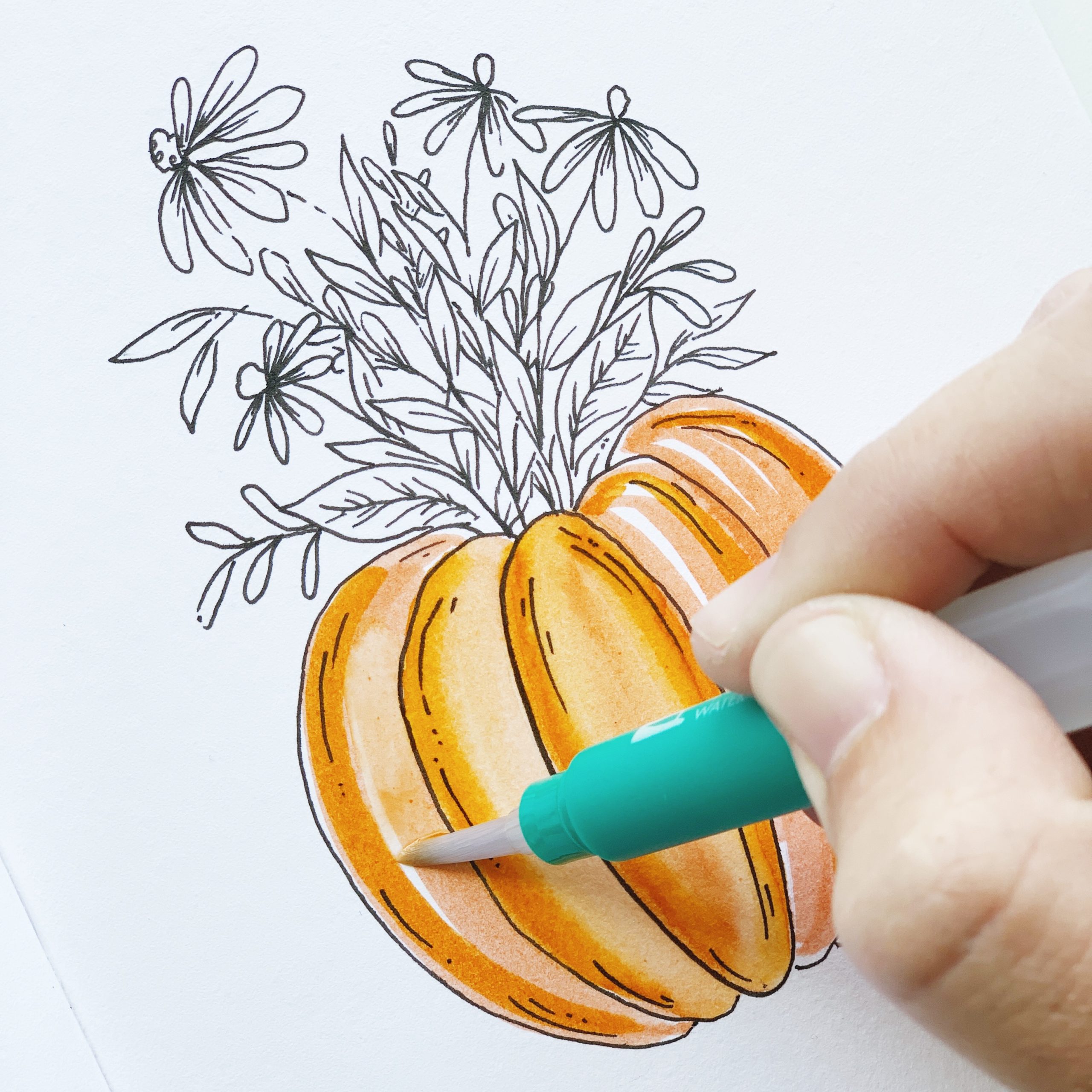 Step 6
Color in the flowers and leaves using Dual Brush Pens and then add water on top with the Water Brush. I like to work in sections when adding color and water because you'll get a better watercolor effect if you don't let the ink dry too much before adding water!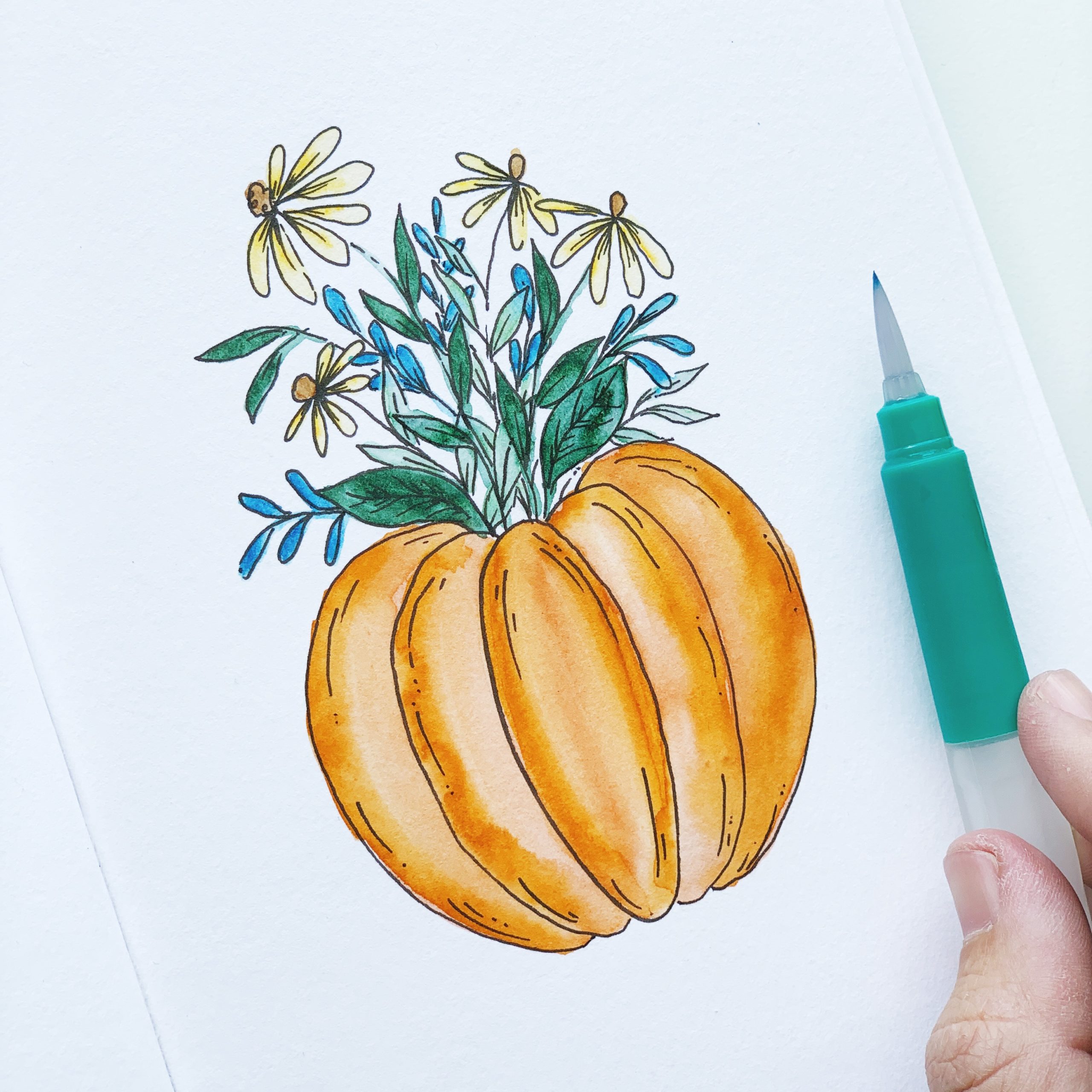 Step 7
Write in a fun fall saying using the MONO Drawing Pen 03 below the pumpkin! And you're done!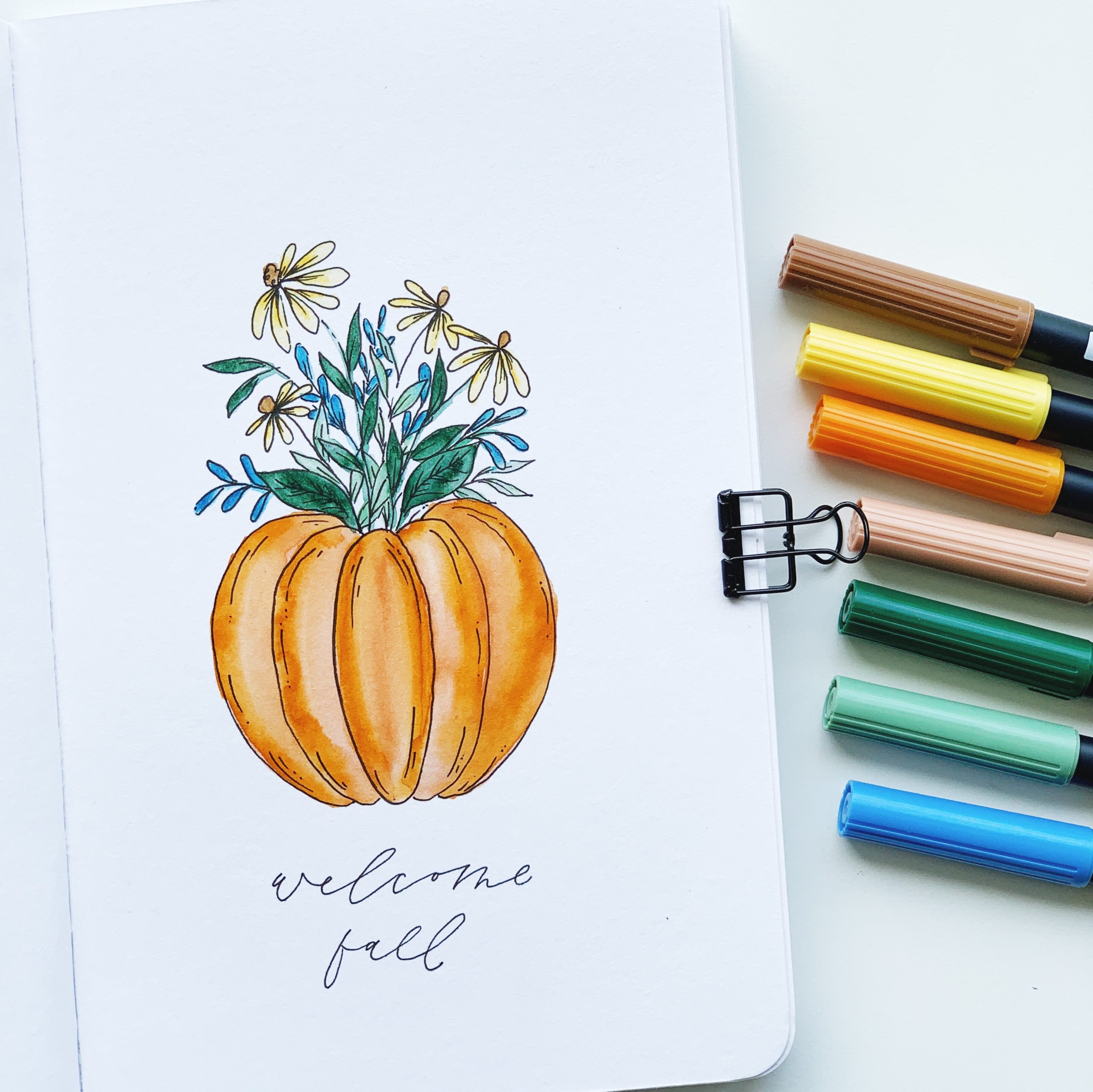 Thank you so much for visiting today, I hope you give this fall pumpkin bouquet tutorial a try! For more inspiration, follow me @studio80design! Now it's time to go do all the fall things!
For more fall projects, check out these posts: