Hi! Jessica from BrownPaperBunny here to show you how to create some easy fall planner doodles. You could draw these directly into your planner or journal, or draw them onto marker paper, cut them out and stick them in. Here's what you'll need to get started.
Supplies:
ABT PRO Alcohol-Based Markers give you nice, even color coverage and they layer beautifully. Plus they won't smudge if you draw or write over the top of them. They may bleed through thinner papers though, so make sure you do a test somewhere inconspicuous in your planner first. If your paper is very thin you might like to draw your doodles onto marker paper first and then cut them out to use in your planner. I encourage you to play around with any colors you'd like—try traditional fall colors or totally mix it up!
1. Single Leaf
Let's start with an easy one. Using your MONO Drawing Pen, draw a curved line, then add your tear-shaped leaf around the stem. Try drawing them in lots of different fall colors.

2. Acorn
To draw a sweet little acorn, start by drawing an open letter 'U' then give it a little hat. Easy peasy! Now add some color.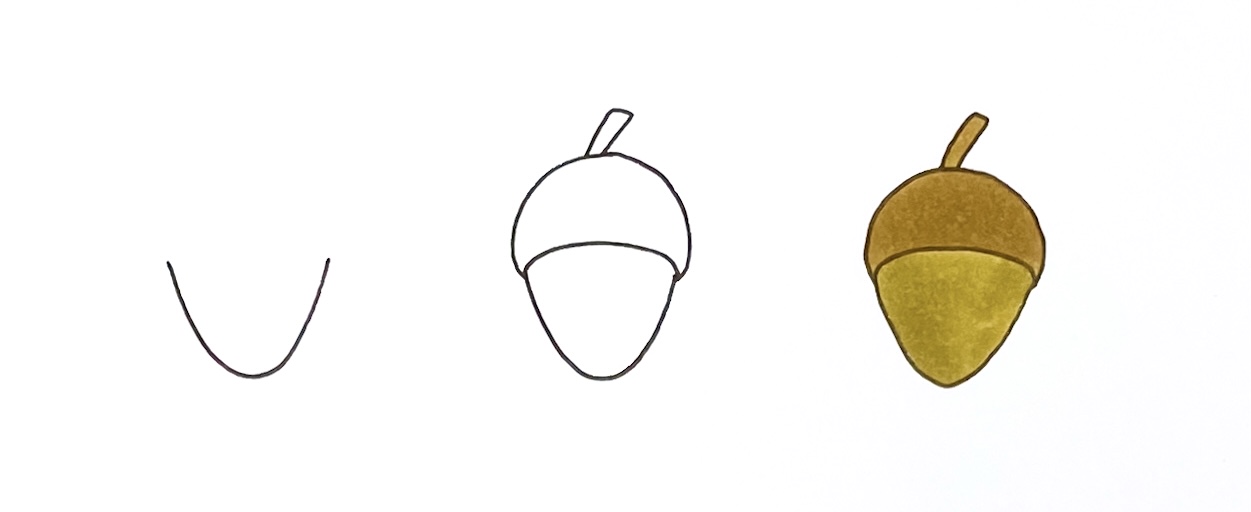 3. Toadstools
You can turn these little doodles into mushrooms, or add spots and make them toadstools. Try red and tan, or get crazy with the colors!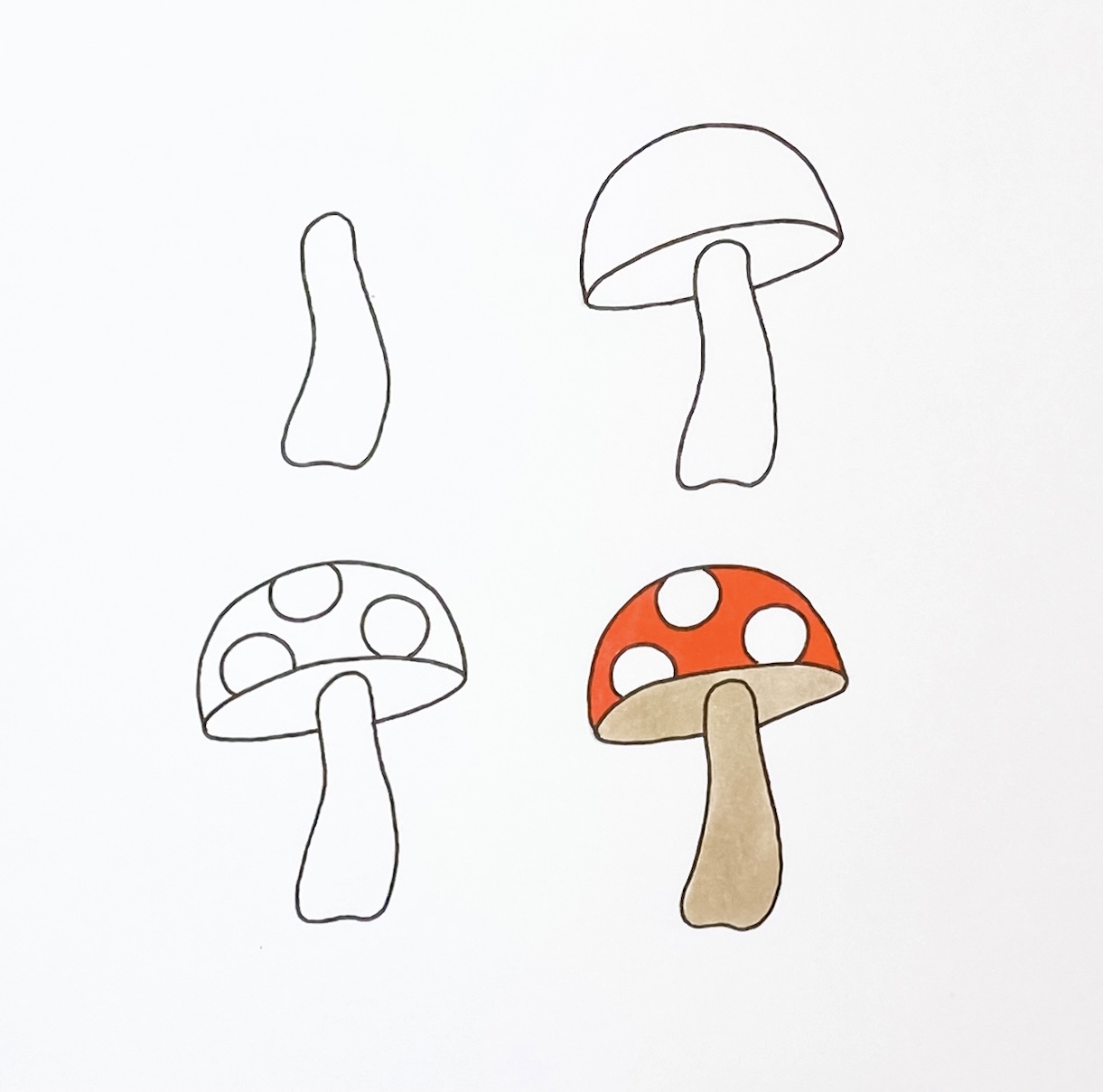 4. Leaves on a Branch
These little branches are easy to draw, but you can curve them around other objects in your planner, or turn them into longer leaf-covered vines, or even loop them around to form a wreath!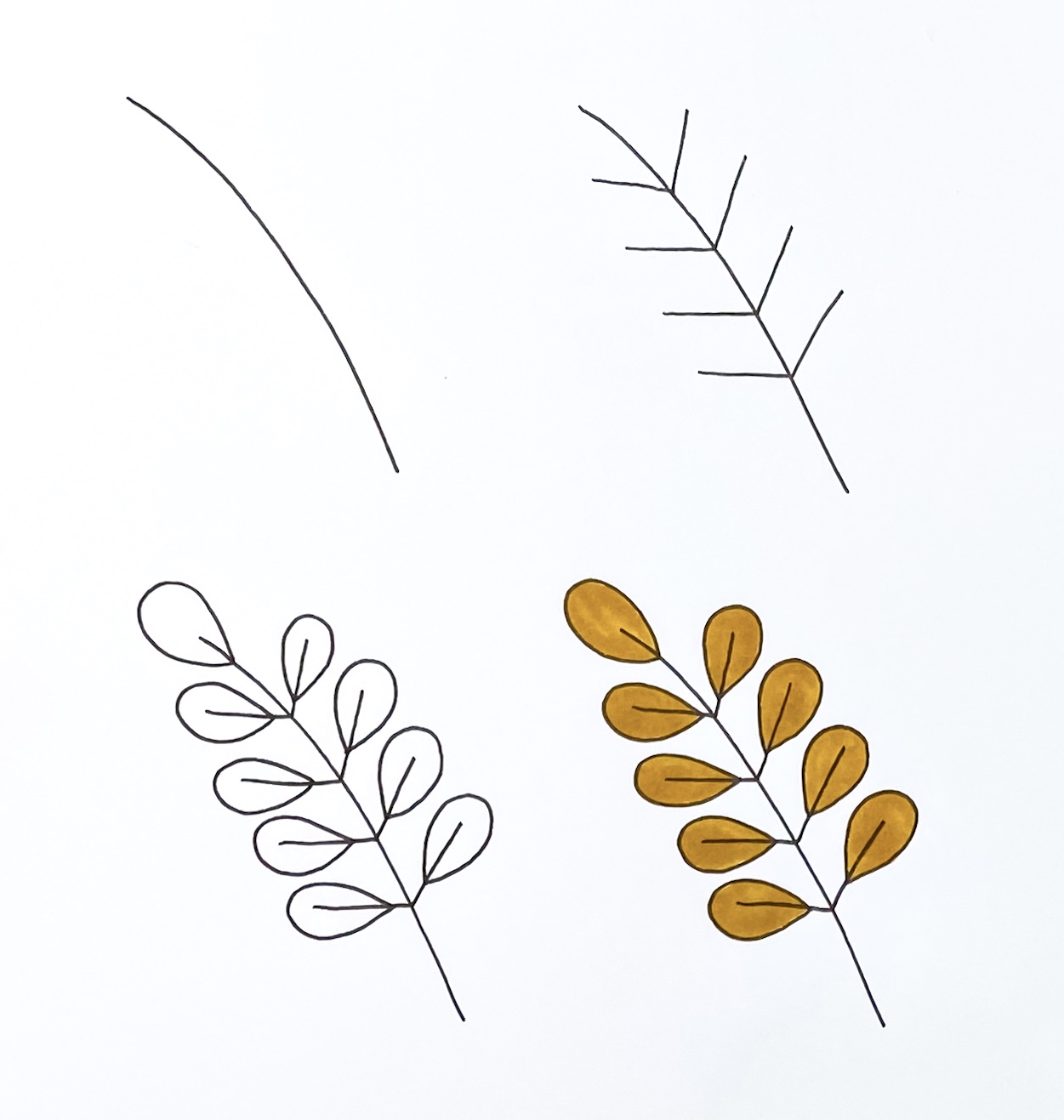 5. Pumpkin
It wouldn't be fall without a few pumpkins, or maybe Pumpkin Spiced Lattes. Start with your center segment, and draw out to the left and right before adding a stem on top.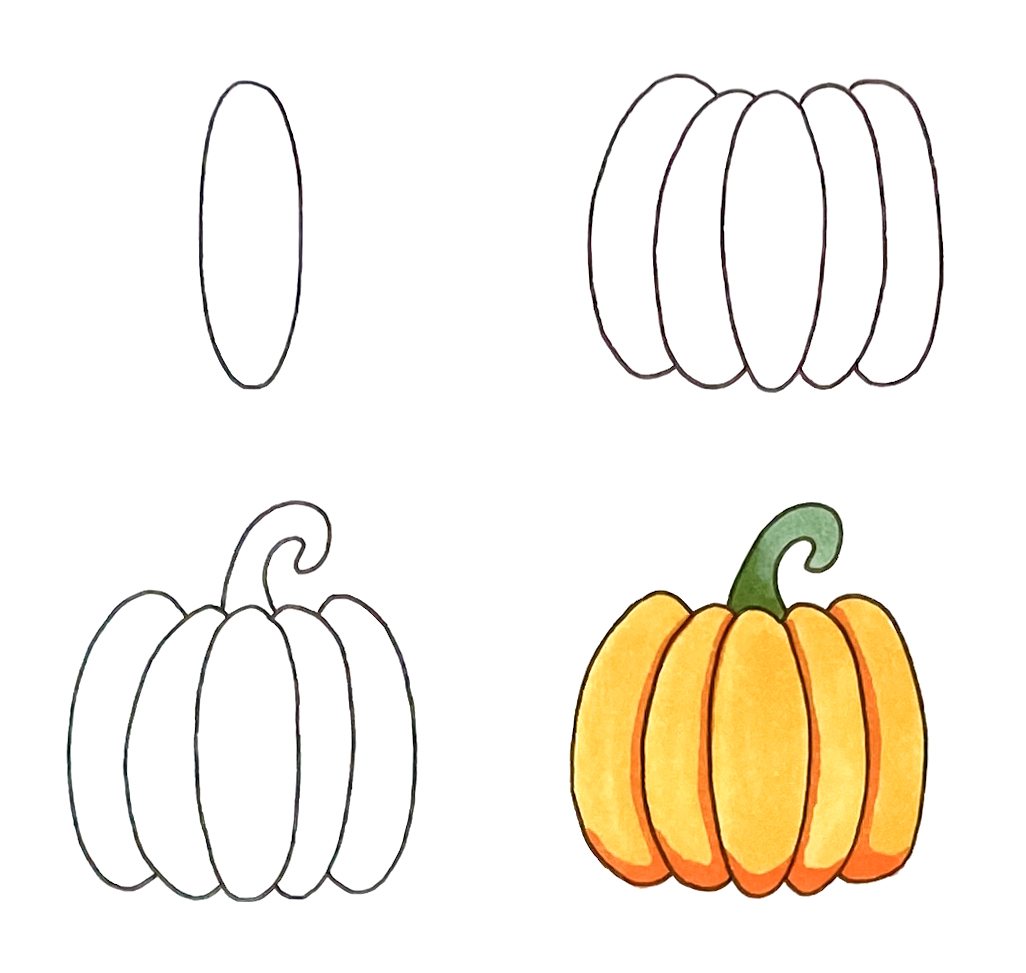 6. Oak Leaf
Oak leaves are some of my favorite to doodle. Once you've drawn the stem and veins you just go around them in waves until you get back to the beginning. It's fun and super relaxing to draw them over and over.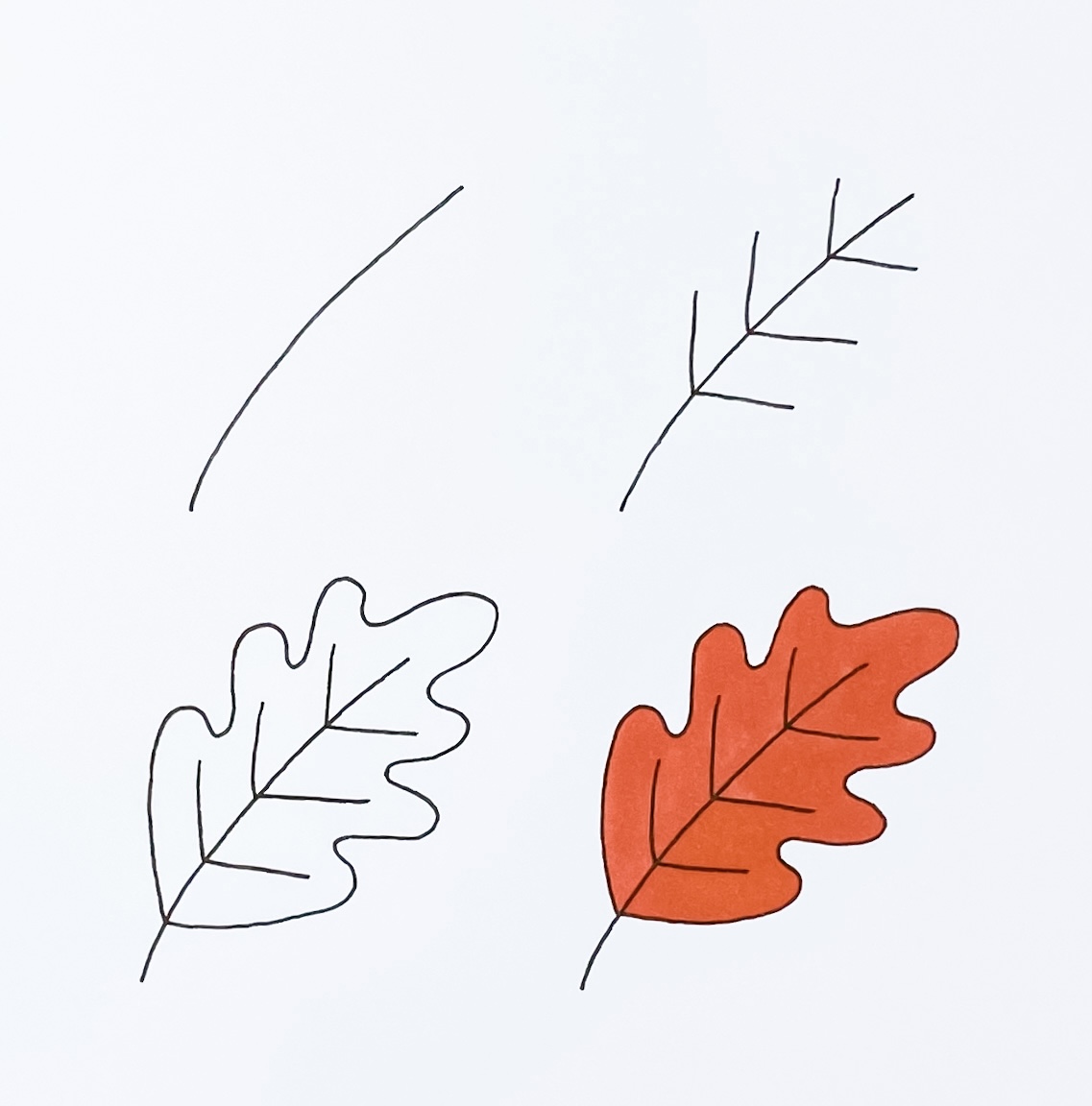 Now that you've got lots of easy fall planner doodles at your disposal it's time to get creative with them. Add them to your weekly spread, use them to highlight special occasions, or maybe combine them all for a month title page like I have below.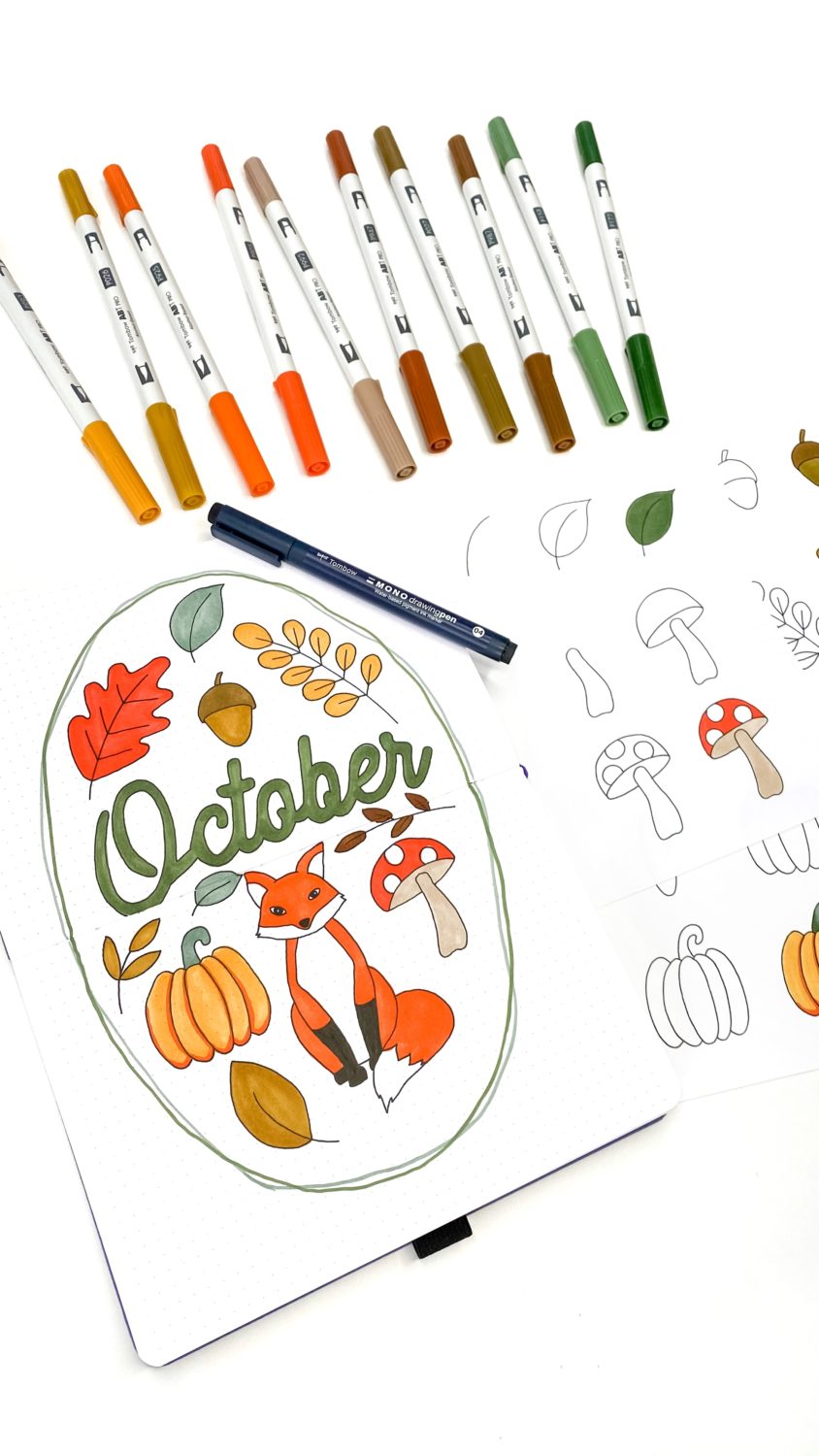 I hope you'll share your creations with us by tagging @TombowUSA and @BrownPaperBunny on social media. And if you're looking for more planner ideas, check out 20 Easy Bullet Journal Frame Ideas or this Hand Lettered Quote Tutorial for Your Journal.