Hi, I'm Marcella from @lovableletters! I love taking inspiration from the current season and incorporating it into my lettering. I'm showing you how to add some of my favorite quick and easy fall doodles to your lettering. You could add these to the front of homemade cards, use it to decorate a page in a bullet journal, or even recreate it digitally for a fall-themed wallpaper!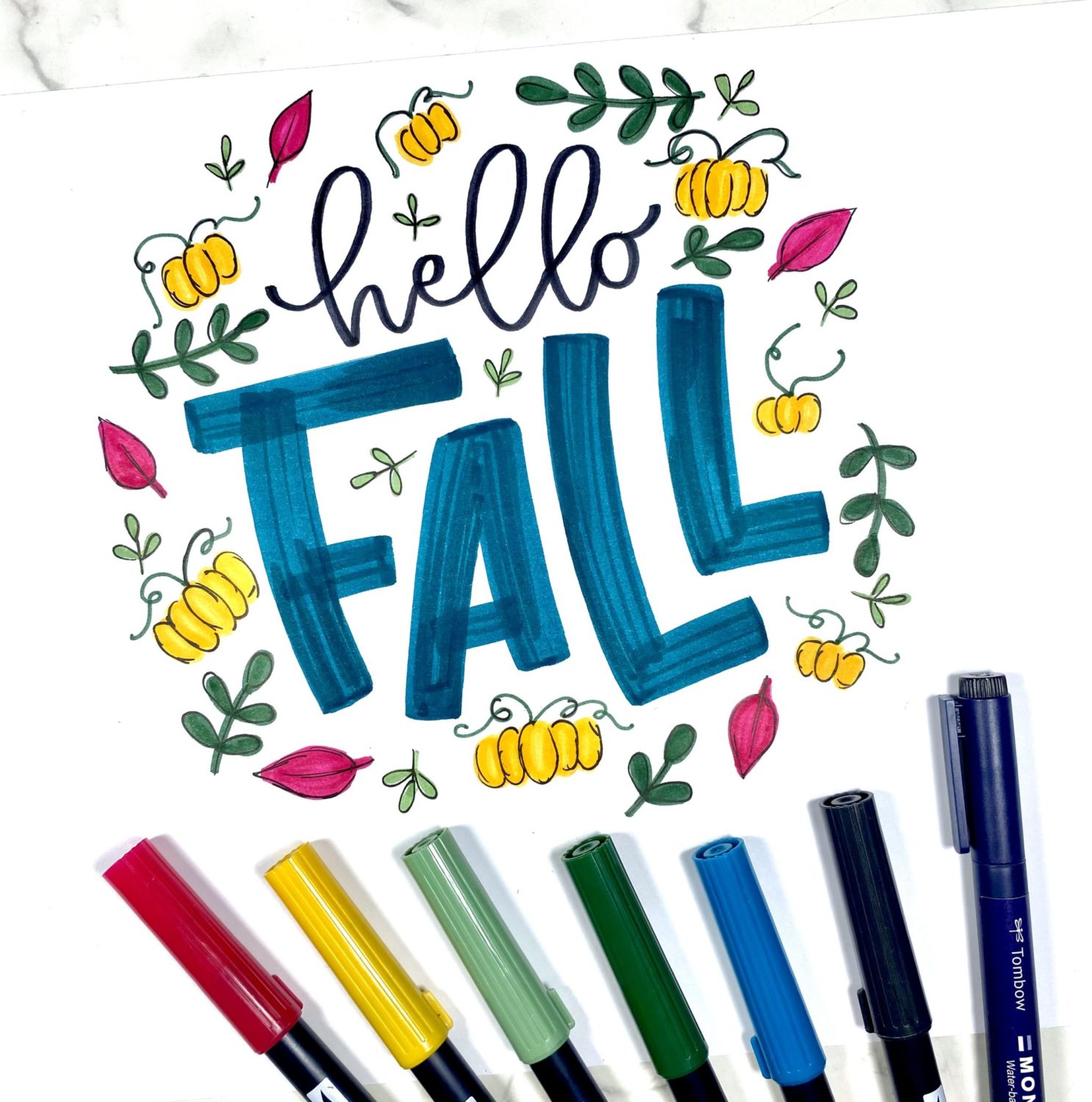 What You'll Need: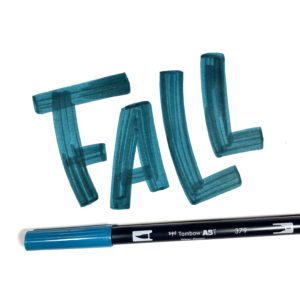 Step One:
Letter the word "fall" using Dual Brush Pen 379. I chose to use all caps and a boxy font, but you could do this however you'd like!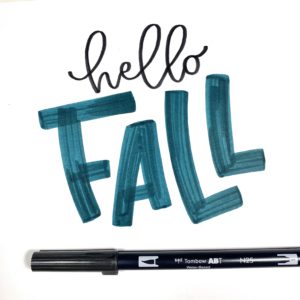 Step Two:
Letter the word "happy" on top using Dual Brush Pen N25. I did this in a bouncy script style to contrast the boxiness of the first word.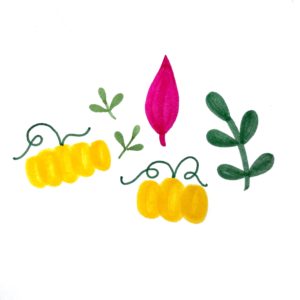 Step Three:
Next, it's time to start thinking about which doodles you want to add! Here are a few of my simple go-to doodles, which I drew with Dual Brush Pens 755, 993, 192, and 249.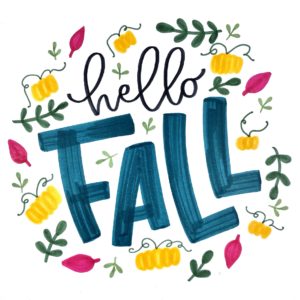 Step Four:
Add in doodles surrounding your lettering. I added a bunch to create a loose circle shape, but you could make it as sparse or crowded as you'd like! You could also have the doodles form a square, a rectangle, or any other shape.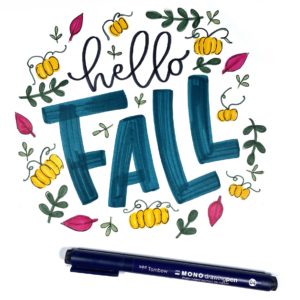 Step Five:
To finish, I loosely outlined the doodles using a MONO Drawing Pen 04. This doesn't need to be perfect! I prefer to keep it a bit messy intentionally so that any small mistakes can be easily hidden.
All done! If you try this out, make sure to tag @tombowusa so we can see what you create!
Want to try some other fun fall projects? Here are a few of my favorites:
• Fall Watercolor Bookmarks by Dani Manning
• DIY Fall Thankful Branch by Adrienne Castleton
• DIY Fall Leaves Doodle Frame Mat by Lauren Fitzmaurice