Are you a fan of pop art? Hey Tombow fans, it's Mandy from @thebrewtifulword  and today I'm showing you how to create coffee mug pop art inspired by Andy Warhol! I'm definitely a fan of his style of art. I love how he takes one subject and creates multiple frames of art using different colors. I also love his color choices. I am drawn to more neutral earthy tones, so the way he uses bright and bold colors inspires me to think outside of the box!
For this project, I had to pick a subject so naturally, I chose coffee! As for colors, I let Warhol's painting "Quadrant Mickey Mouse" inspire my color choices and design.
Let's gather our materials and get started!
MATERIALS
2 pieces of bristol paper
Ruler  and scissors
White paint pen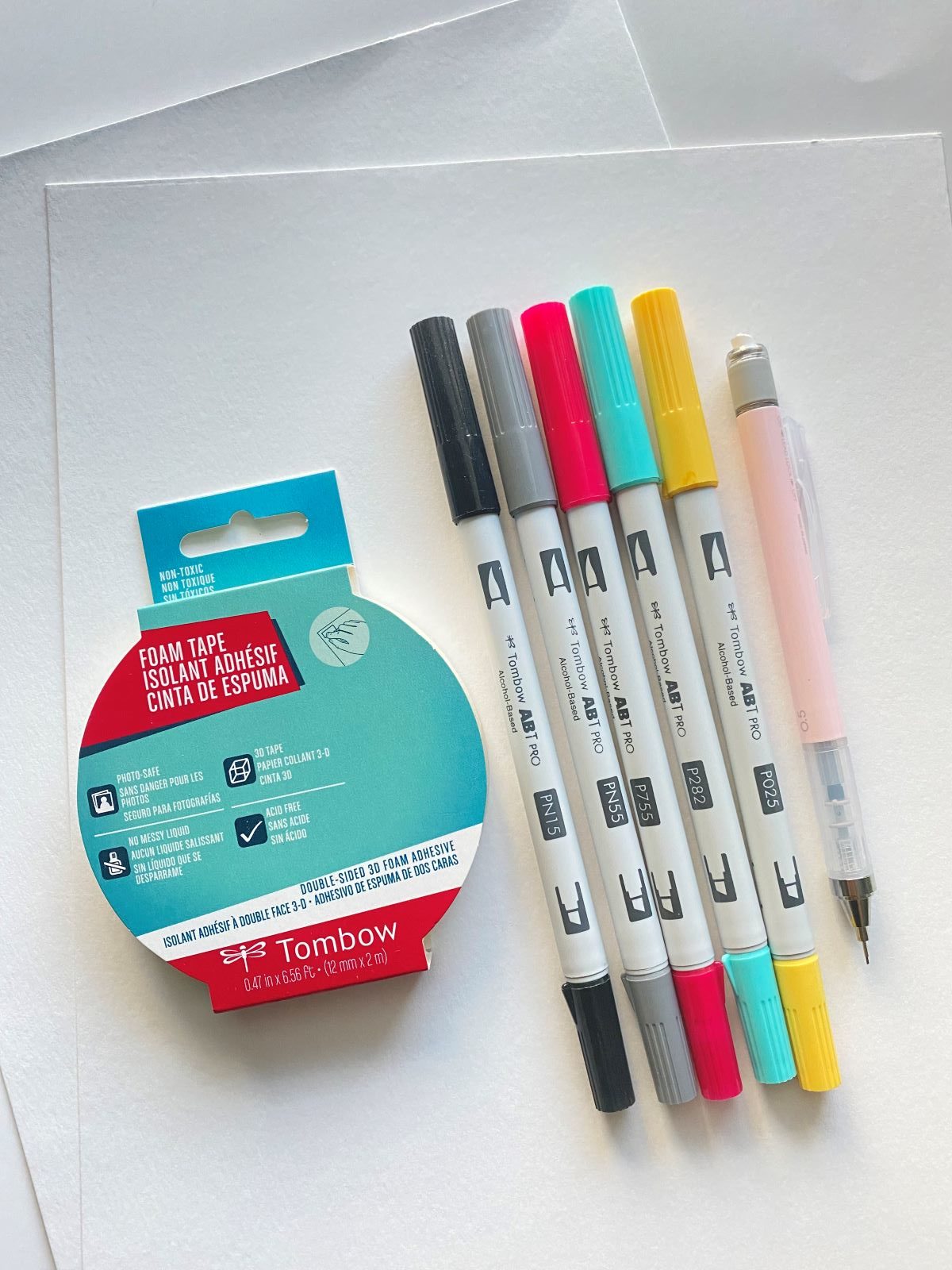 STEP 1 – Sketch Design
Using a ruler, measure out the piece of bristol paper to 8″x8″ and then cut it to that size. Using the ruler and the MONO Graph Mechanical Pencil, split the 8″x8″ paper into 4 equal squares. Then, lightly erase your lines so you can still see them.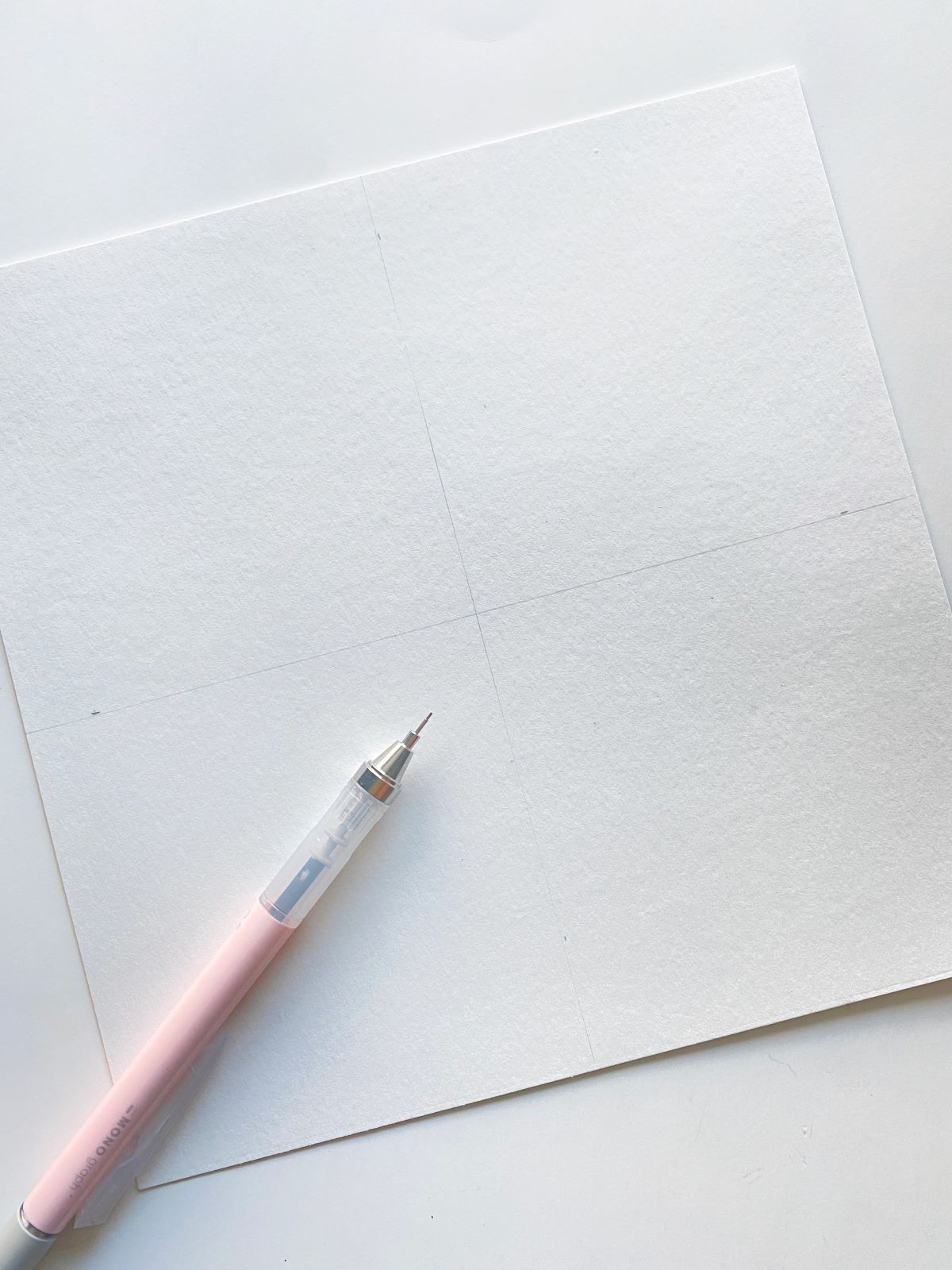 On the second piece of paper, sketch out one coffee mug. Cut it out with scissors. Then use that shape to trace three more coffee mugs and cut them out.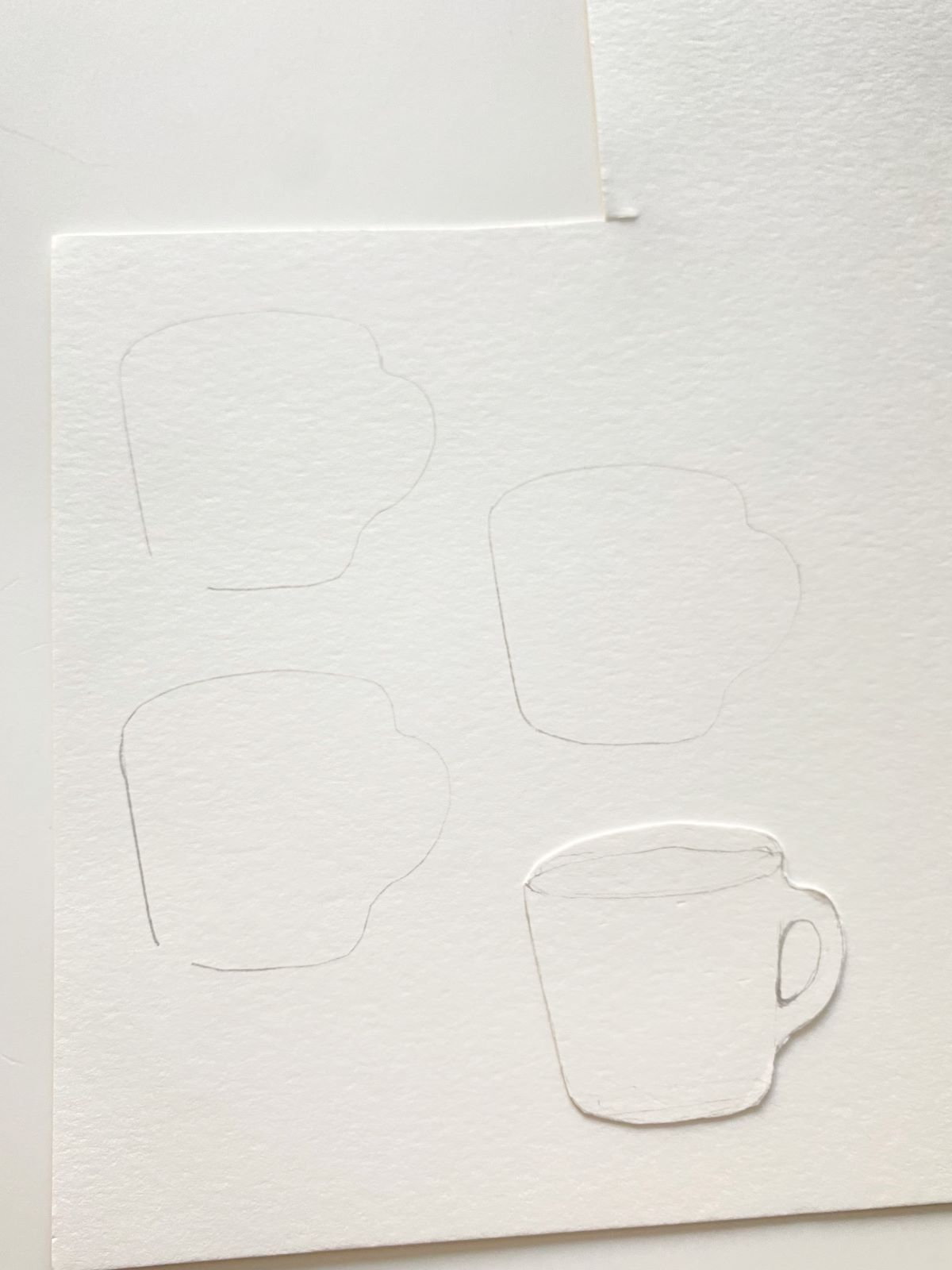 STEP 2 – Start inking
Using the chisel tip of ABT PRO Markers P025, P282, and P755 to color in all 4 squares.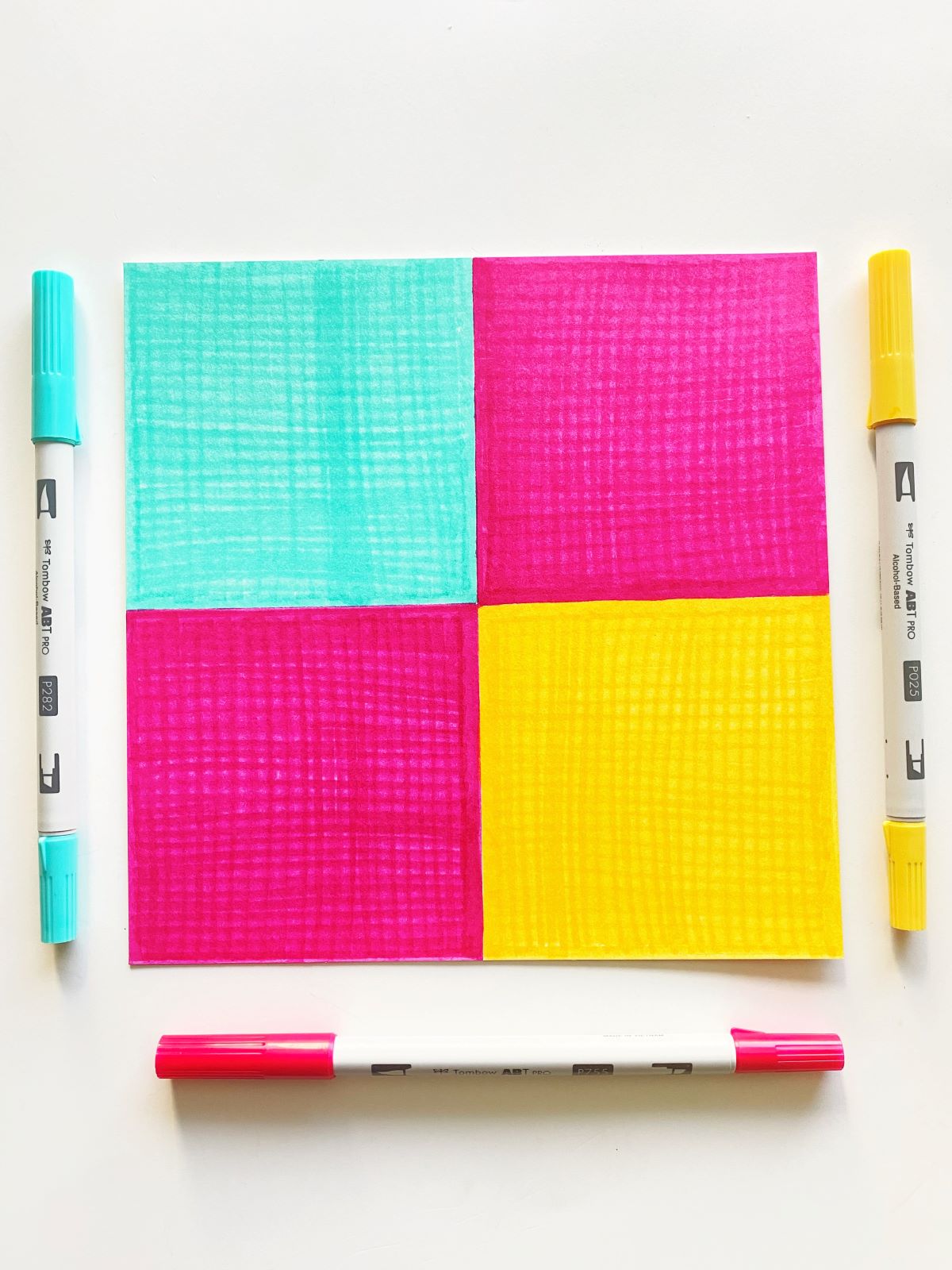 Next, color in the coffee mugs.  Color the inside of the handle the same color as the background for each mug. Use the chisel tip of ABT PRO Marker PN15 to trace an outline around the coffee mugs and color the coffee inside the cup.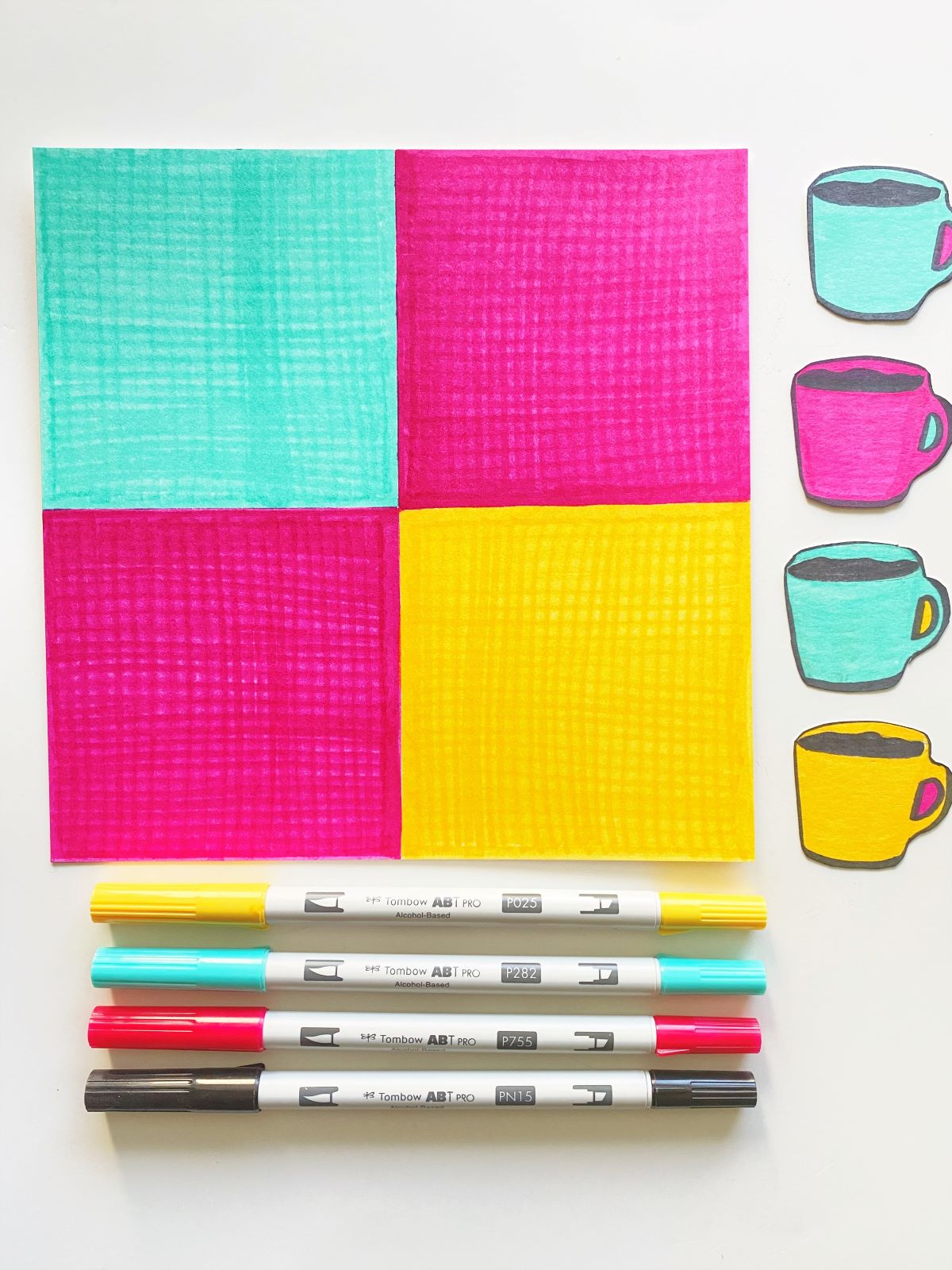 Cut four pieces of Foam Tape and then adhere each piece to the back of each coffee mug. Then, adhere each mug to the coordinating background.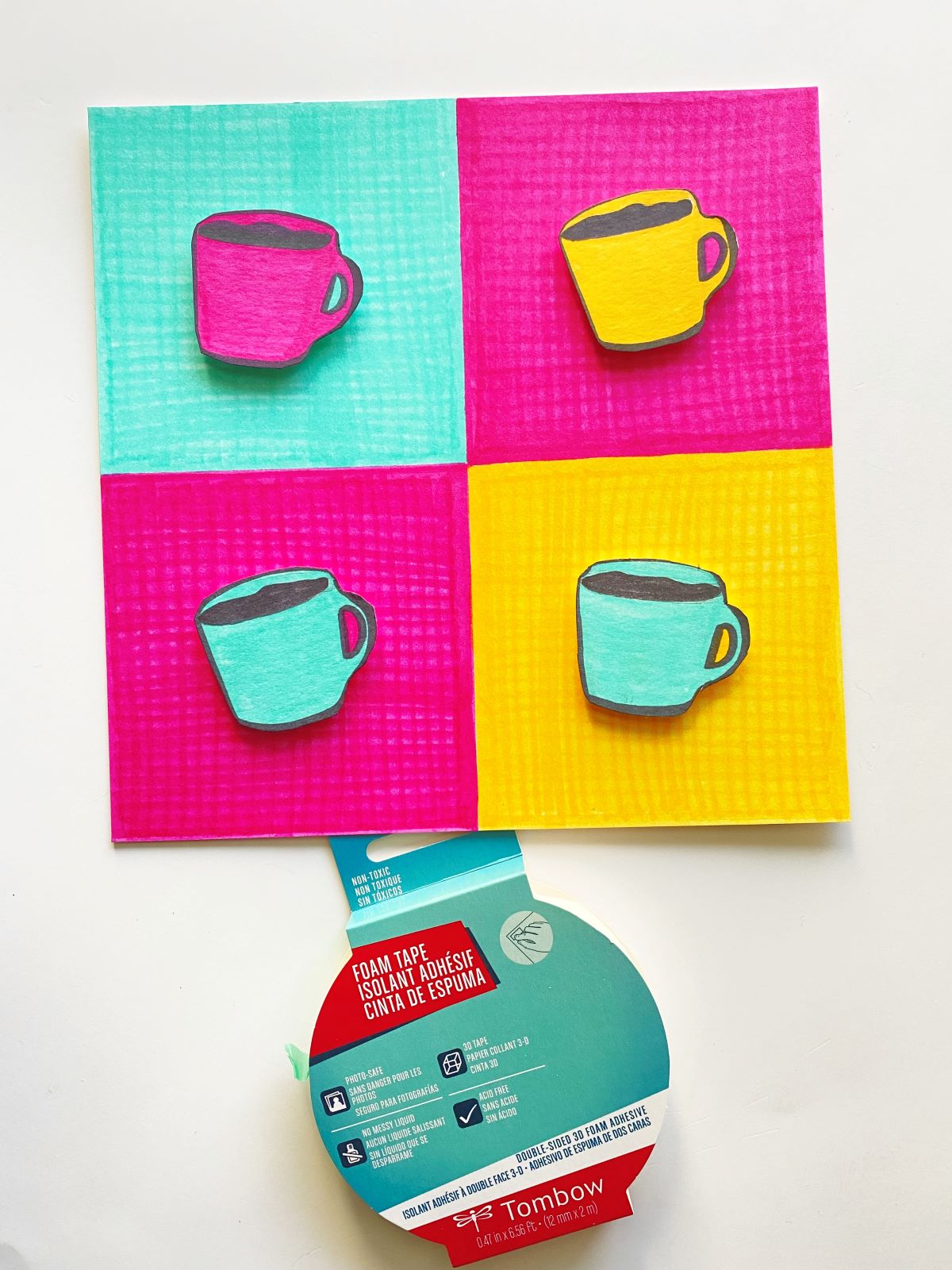 Next, use the brush tip of ABT PRO Marker PN55 to add lines around each coffee mug.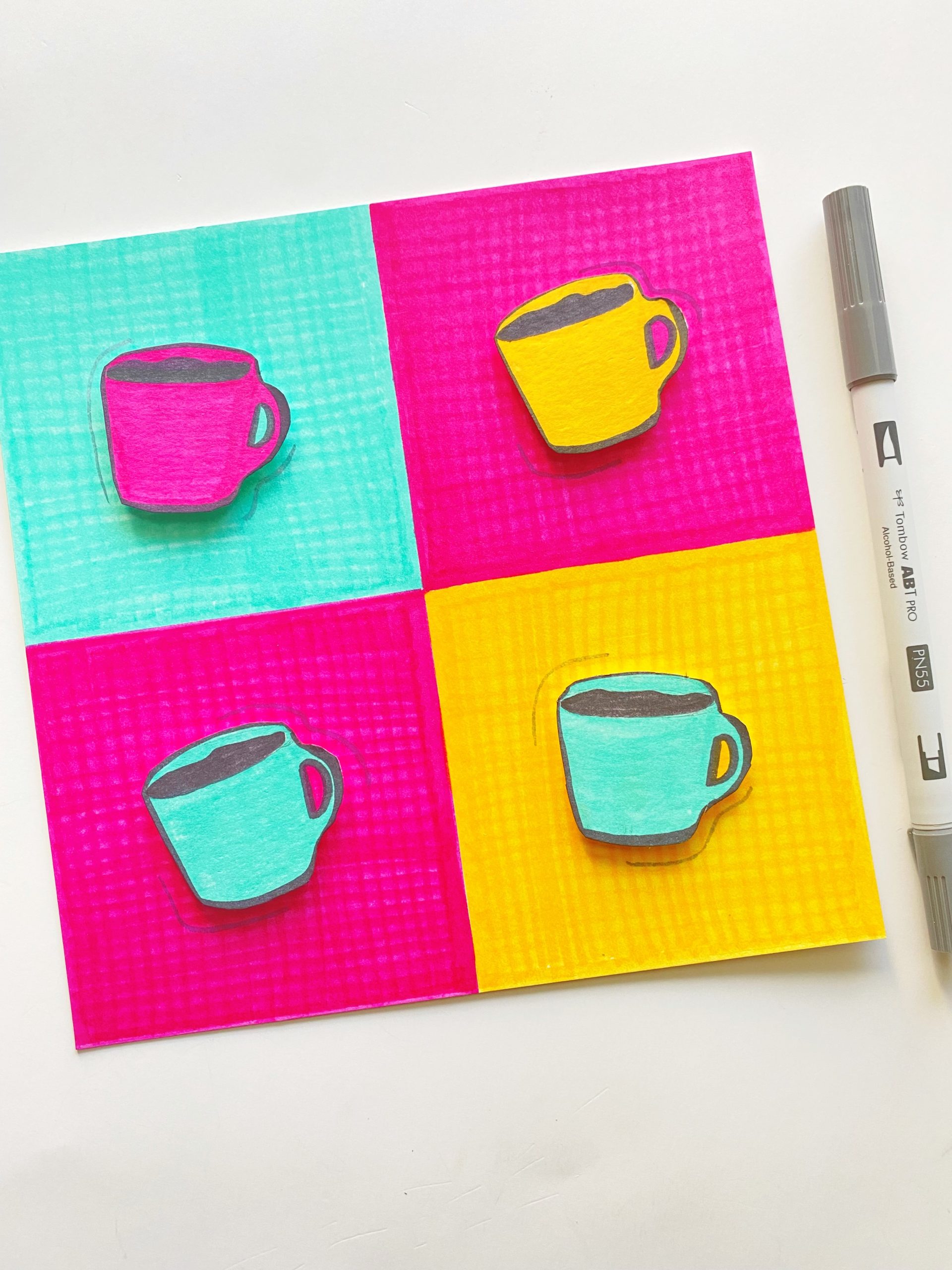 Lastly, use a white paint pen or white acrylic paint to add lines inside the coffee mugs and to create fun shapes in each square.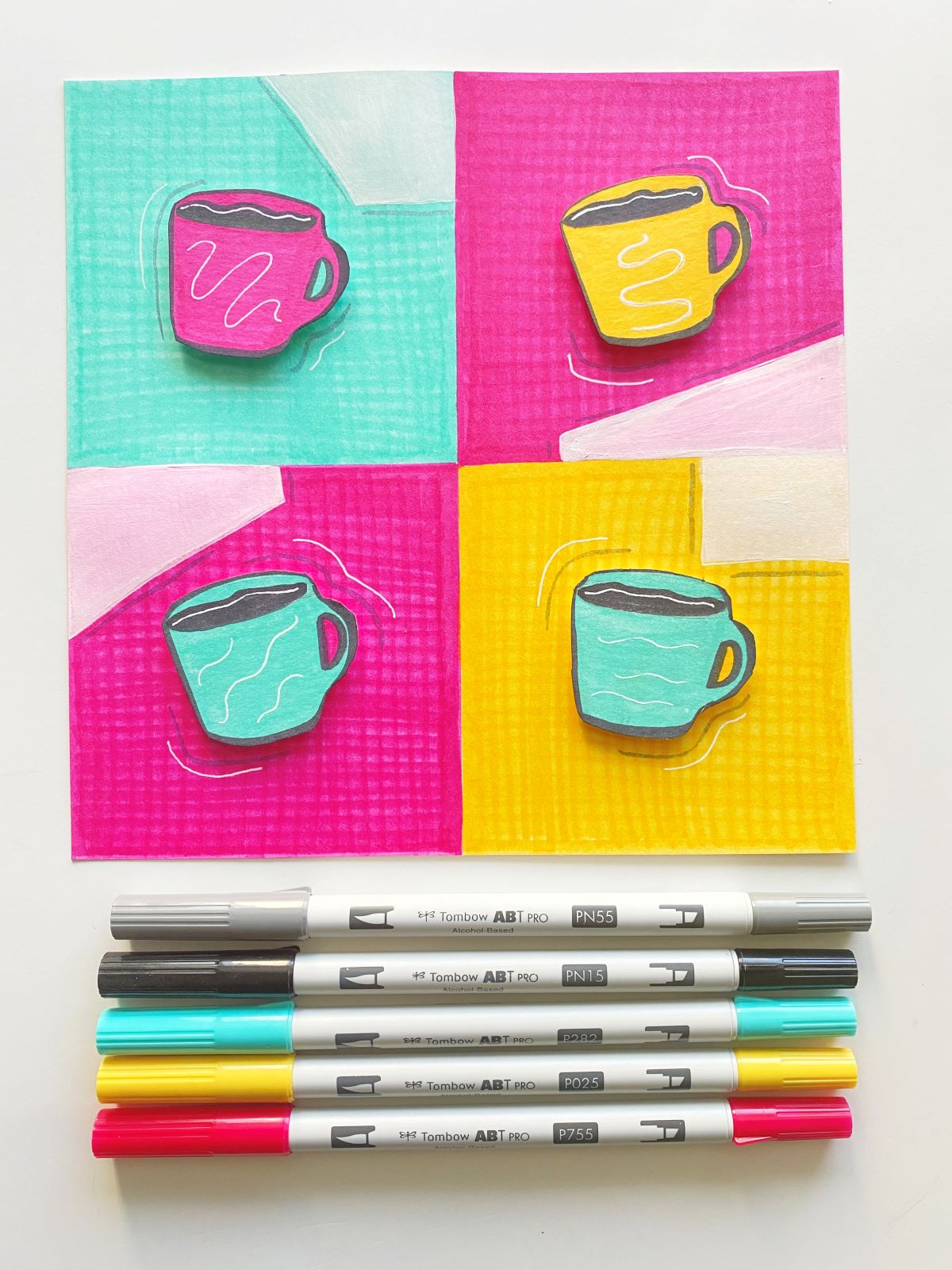 Your coffee mug pop art is done!  If you give this project a try, tag us at @tombowusa and @thebrewtifulword so we can see your amazing work!
For more projects inspired by famous artists, check out these posts:
See you next time!
Mandy