Hello Tombow fans, this is Katie! I want to show you how to make these DIY felt bookmarks using Tombow's ABT PRO Markers. These would amazing gifts for friends during holidays or birthdays.
Since the ABT PRO Markers are alcohol-based, they are permanent on fabric (and many other surfaces!), so we're going to use wool felt, instead of paper so that these bookmarks are nice and soft!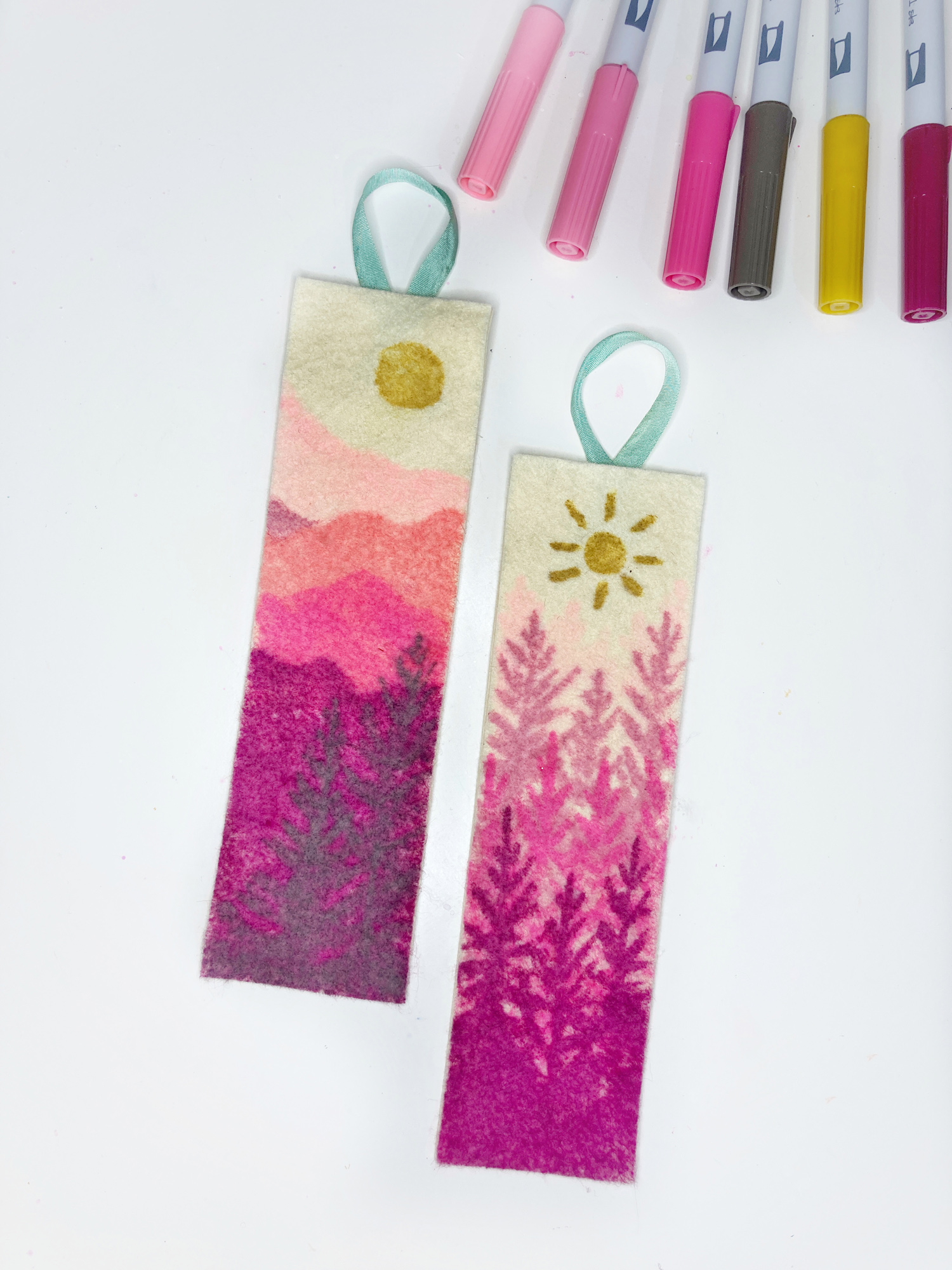 Supplies:
Tombow ABT PRO Markers (I'm using: P800, P803, P817, P743, PN49, P026, & P757)
White or cream wool felt
1/4″ Ribbon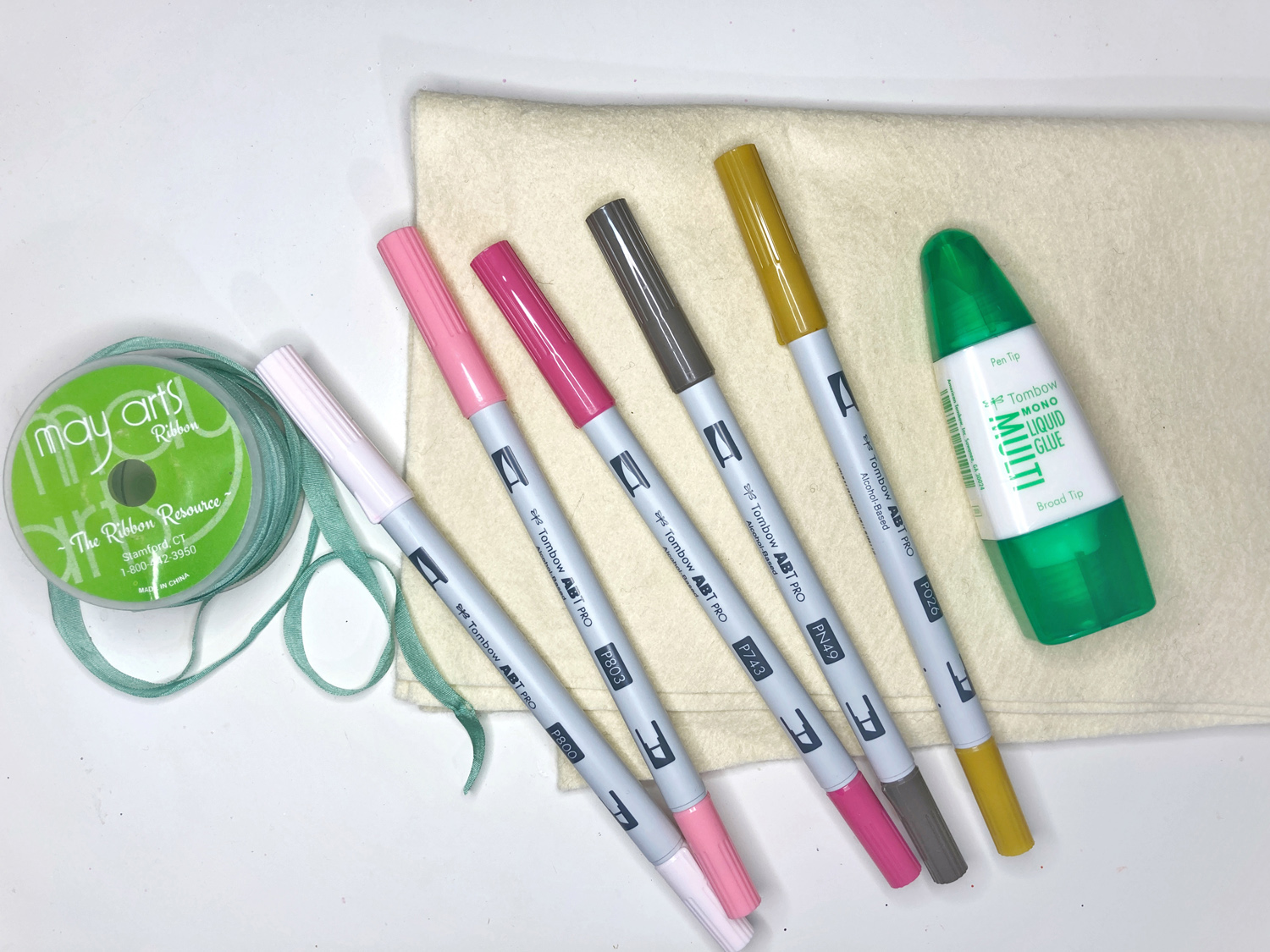 Step one:
Cut your wool felt down into 2×7″ rectangles. You'll want two pieces for each bookmark.
Step two:
Use the ABT PRO Markers to begin drawing your landscape. The ABT PRO Markers are permanent on felt, so they are perfect for this project. You can use the chisel tip to color in larger areas or use the brush tip for finer details. You can color in small circles to work the ink into the felt.
To color a landscape on this bookmark, I'm going to start by just drawing a small circle at the top with 026 for a sun.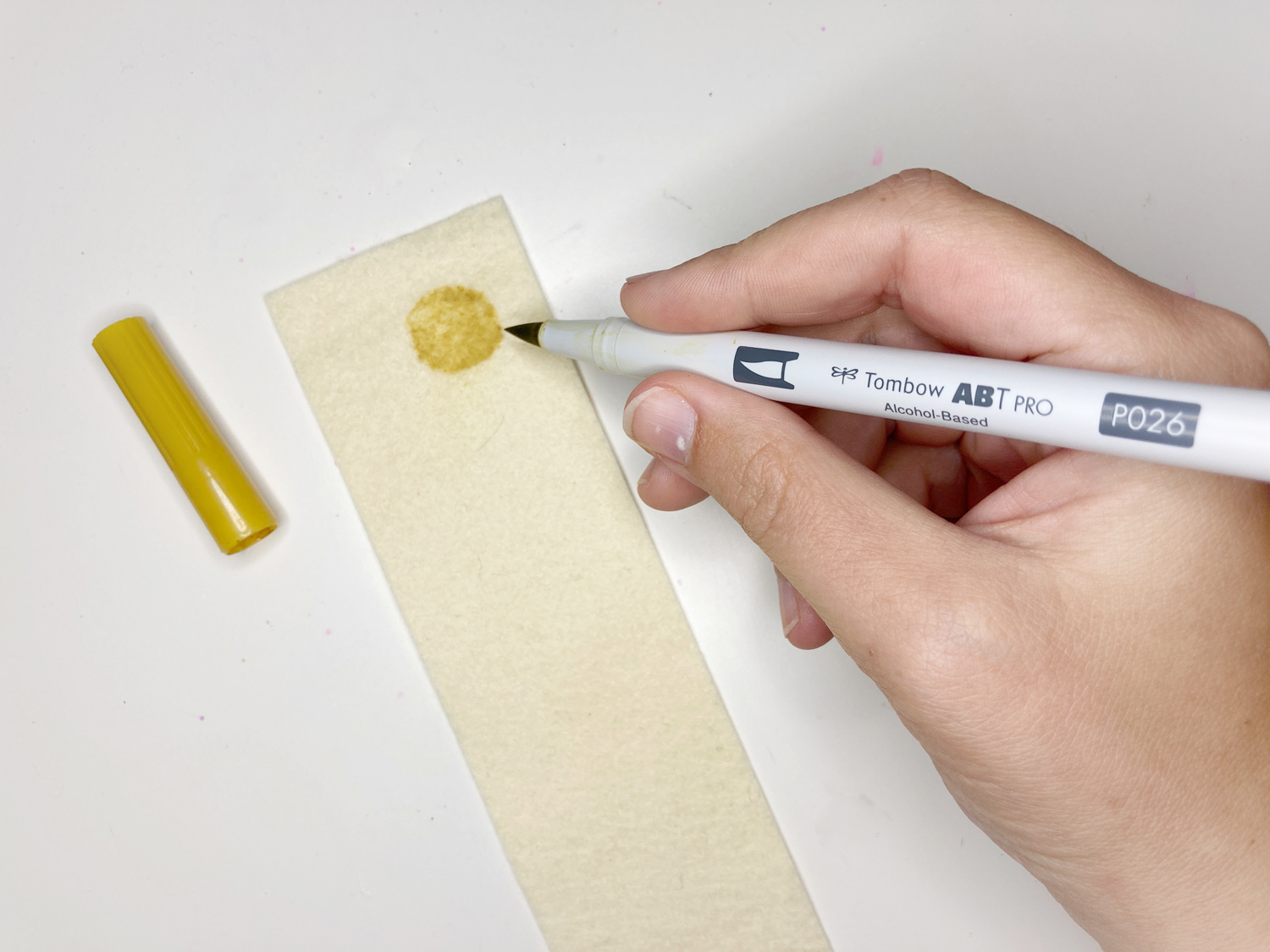 Step three:
To color layered mountains, begin with the lightest tone (mine is P800) to create the first mountain.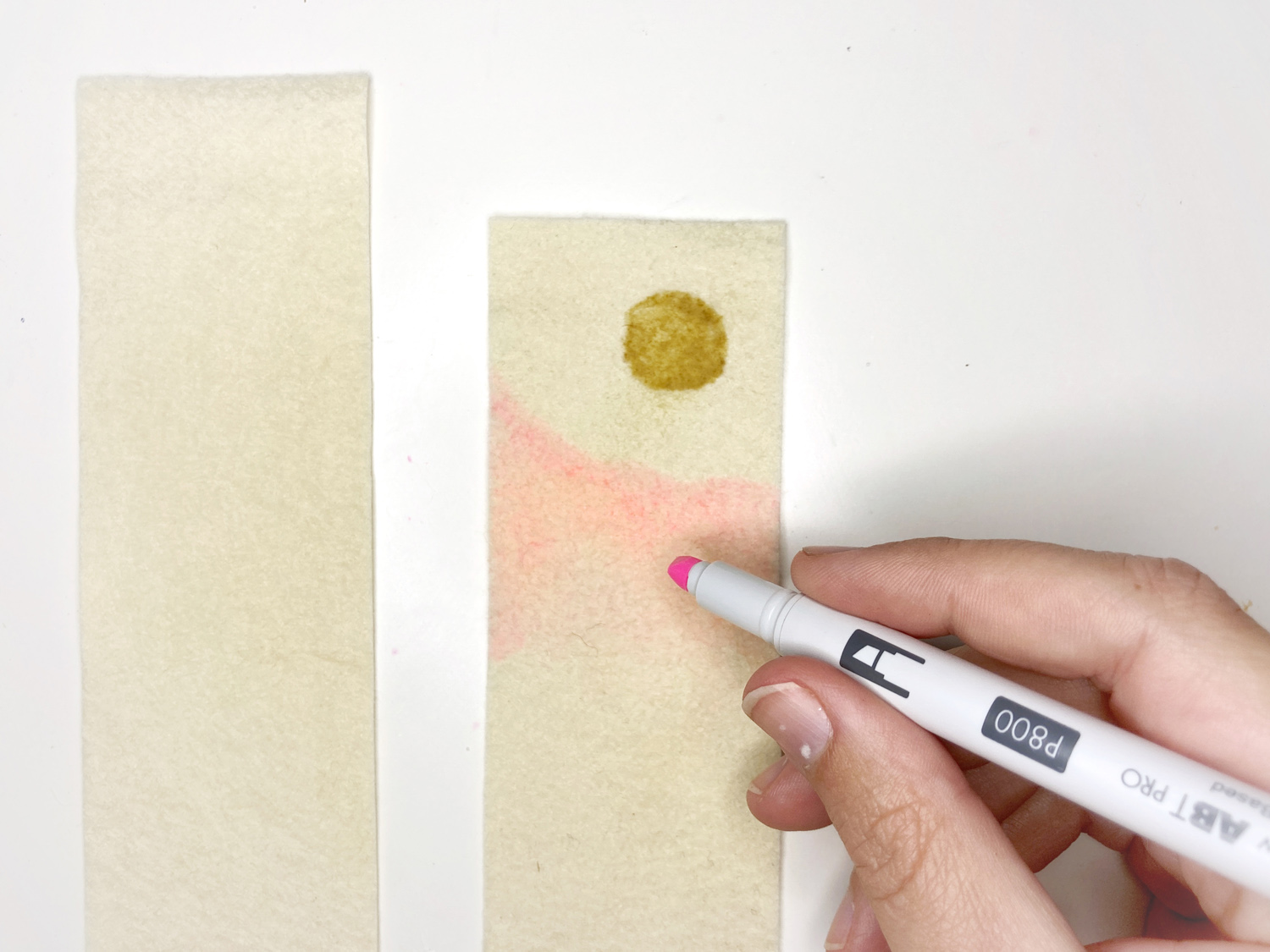 Step four:
Continue layering the markers, going darker in value with each mountain until you have a nicely layered mountain scene.
You can also add trees! Use a darker value to sketch trees on top of the mountains.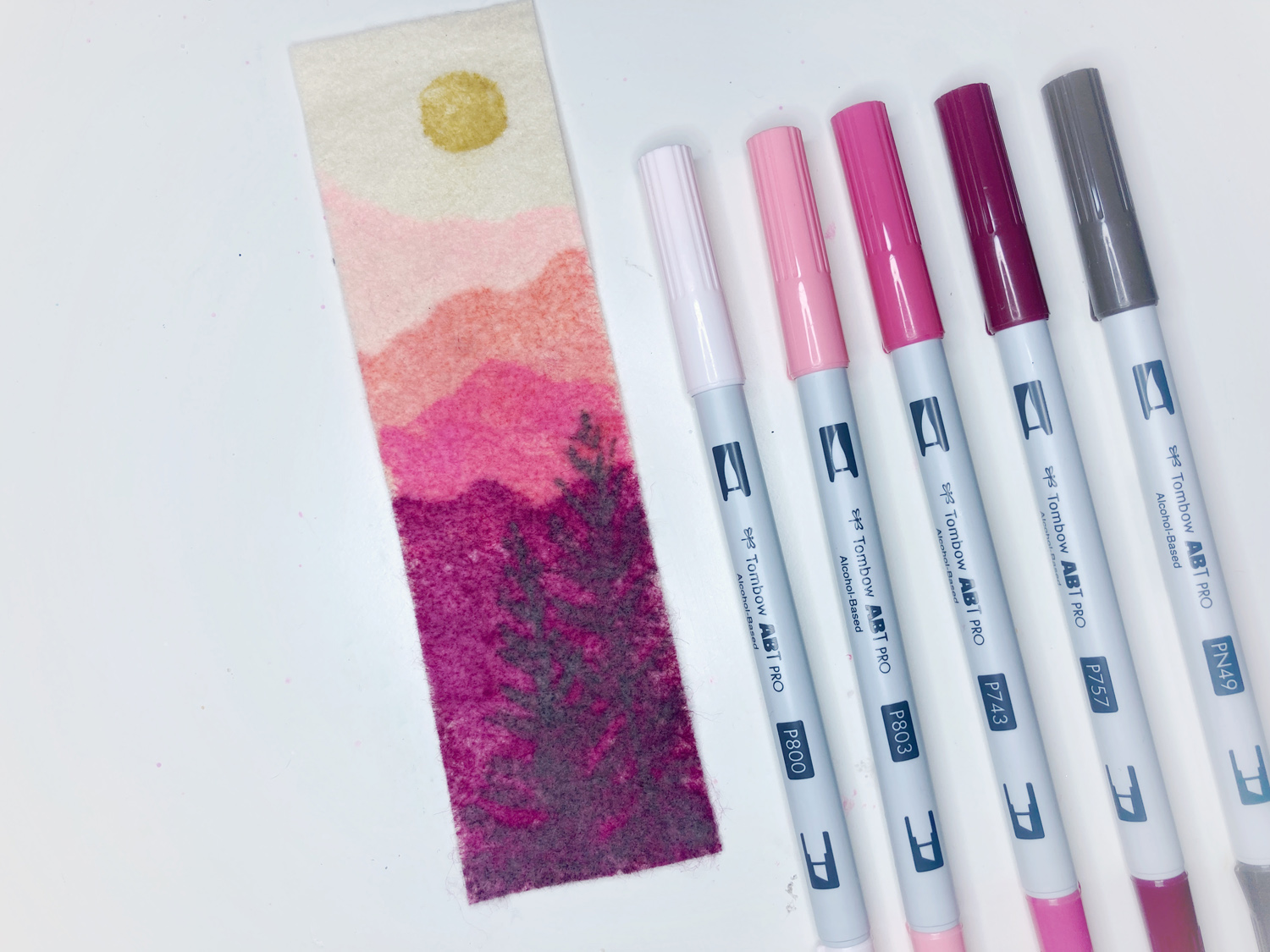 Step five:
Now to turn the felt into bookmarks. Cut a 3″ strip of ribbon and adhere it down in a loop to one piece of felt. Use the pen tip of the MONO Multi Liquid Glue to add a small amount of glue around the edges and inside of the piece.
Tip: You don't need too much glue! The MONO Multi Liquid Glue is permanent and sticks to the fabric very well. However it can seep through the felt if you apply too much, so keep it minimal.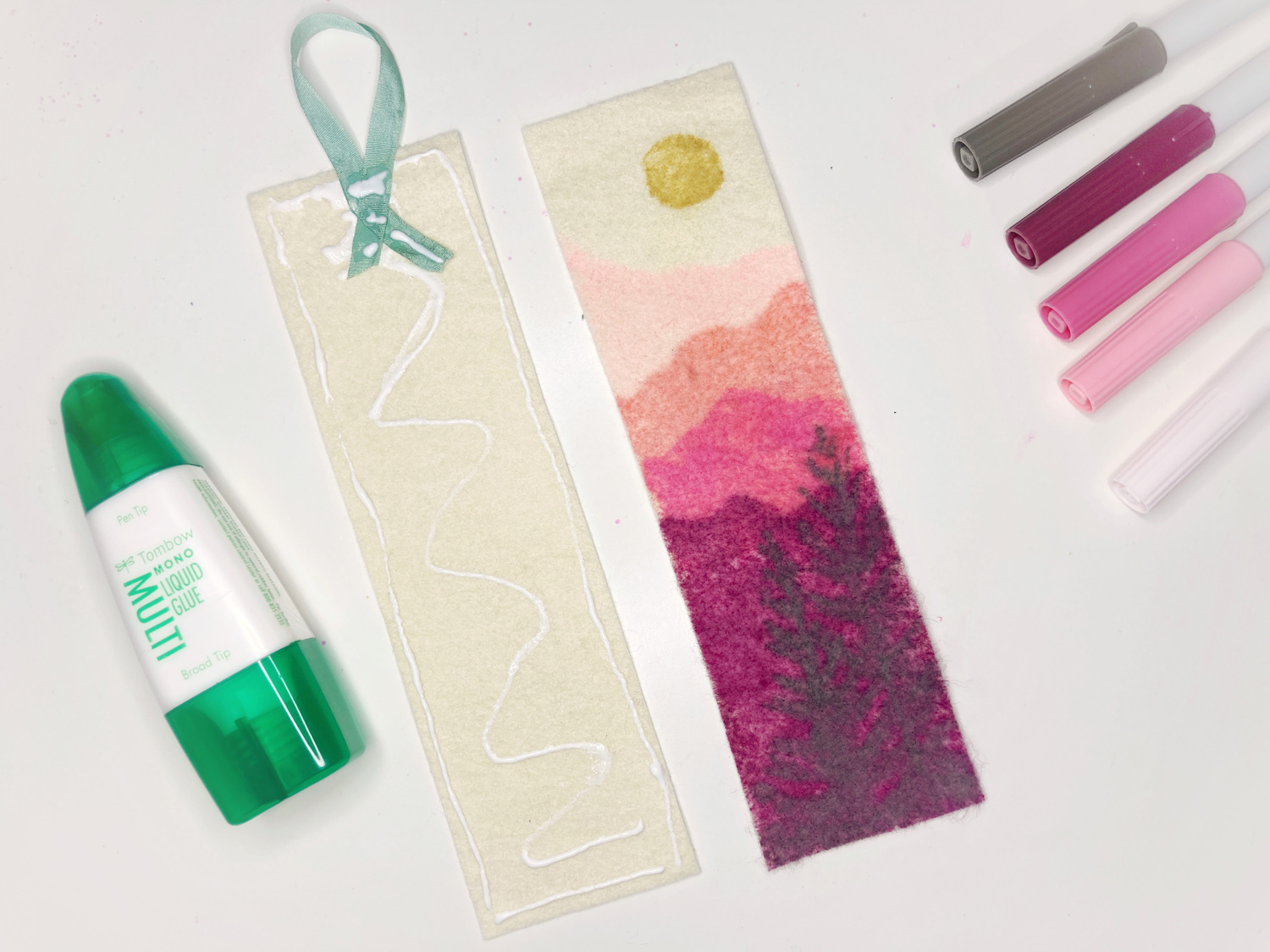 Step six:
Place your finished landscape on top of the second piece of felt to adhere them together.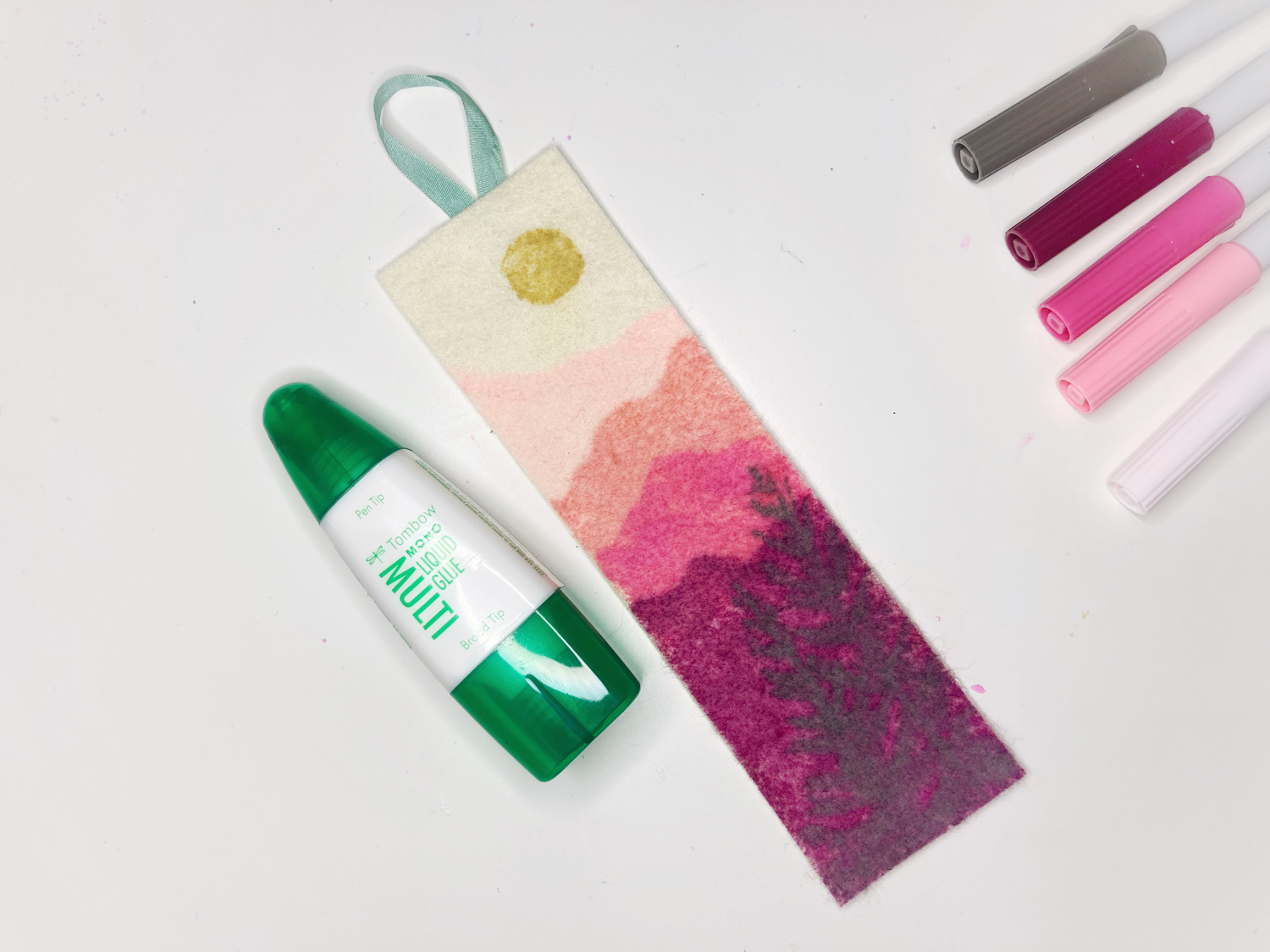 That's it! I hope you have fun creating your own colored felt bookmarks! Try switching up ABT PRO colors and landscape styles to personalize these bookmarks for your gift recipient!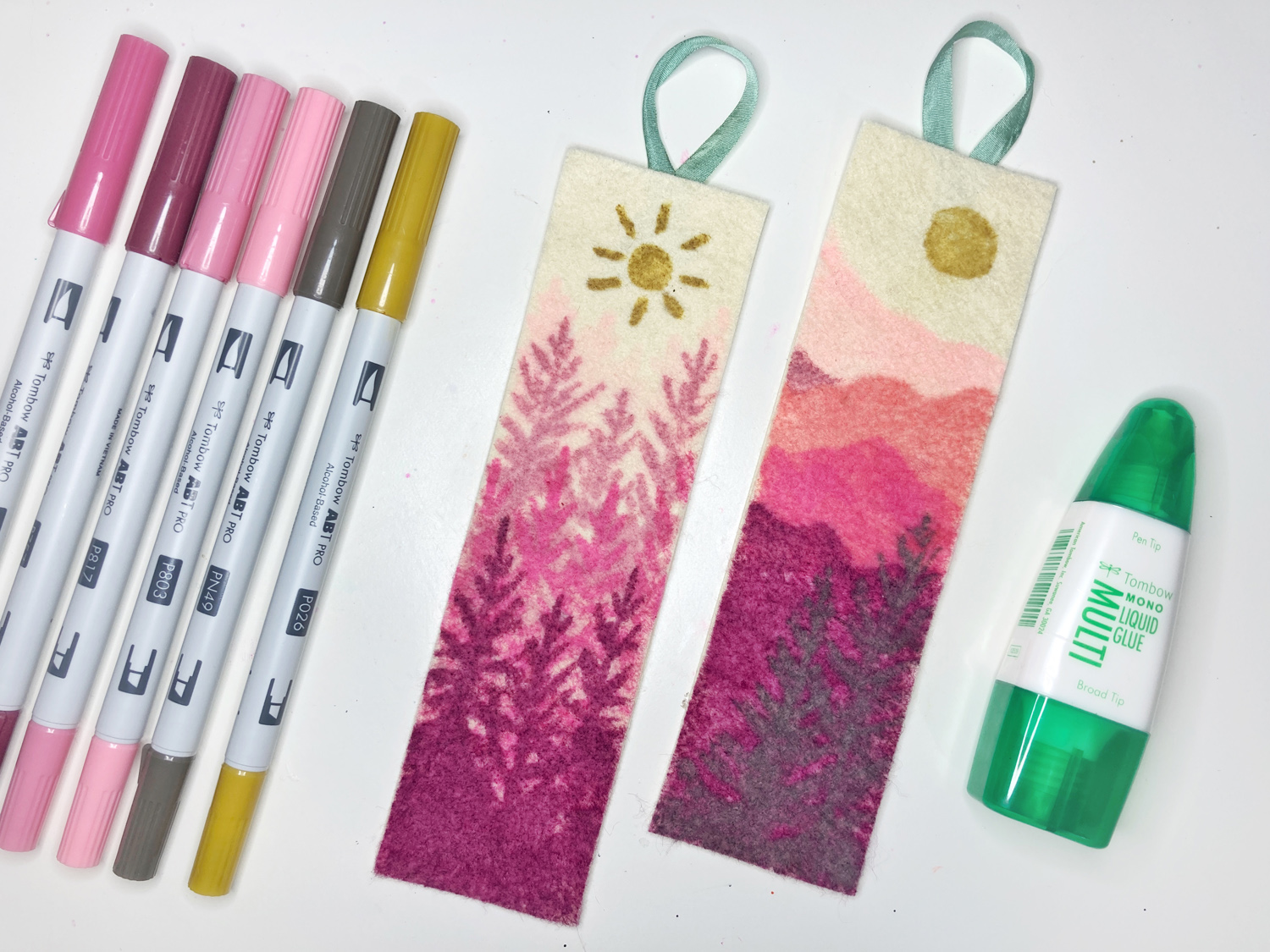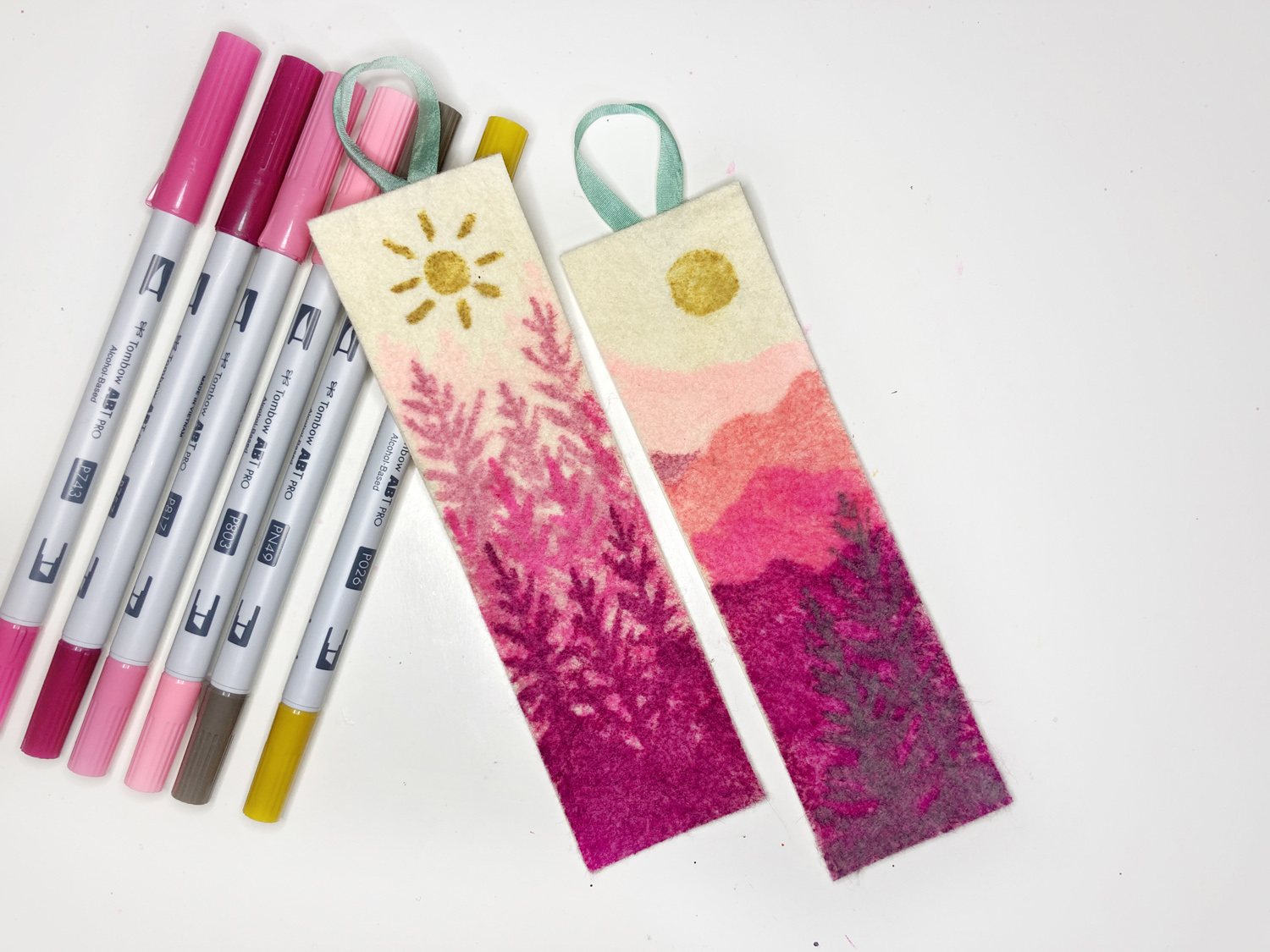 If you're looking for more inspiration, check out these posts from the Tombow Blog archives: