You may not always know what to get your loved ones this season, but you will always need gift tags! Hey friends, it's Ali LePere here! I'm going to walk you through a basic gift tag tutorial. Let's get started!
Materials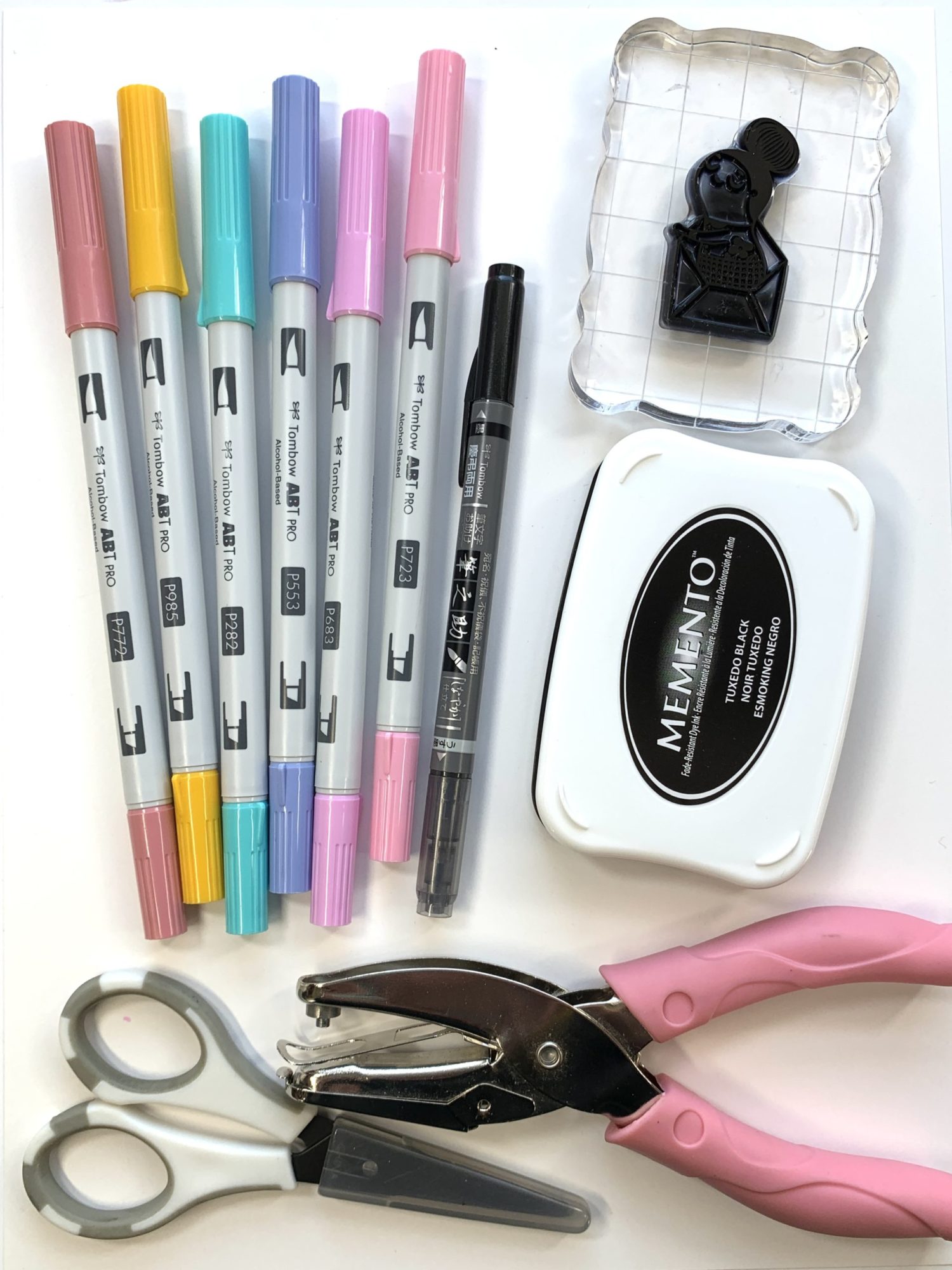 Step 1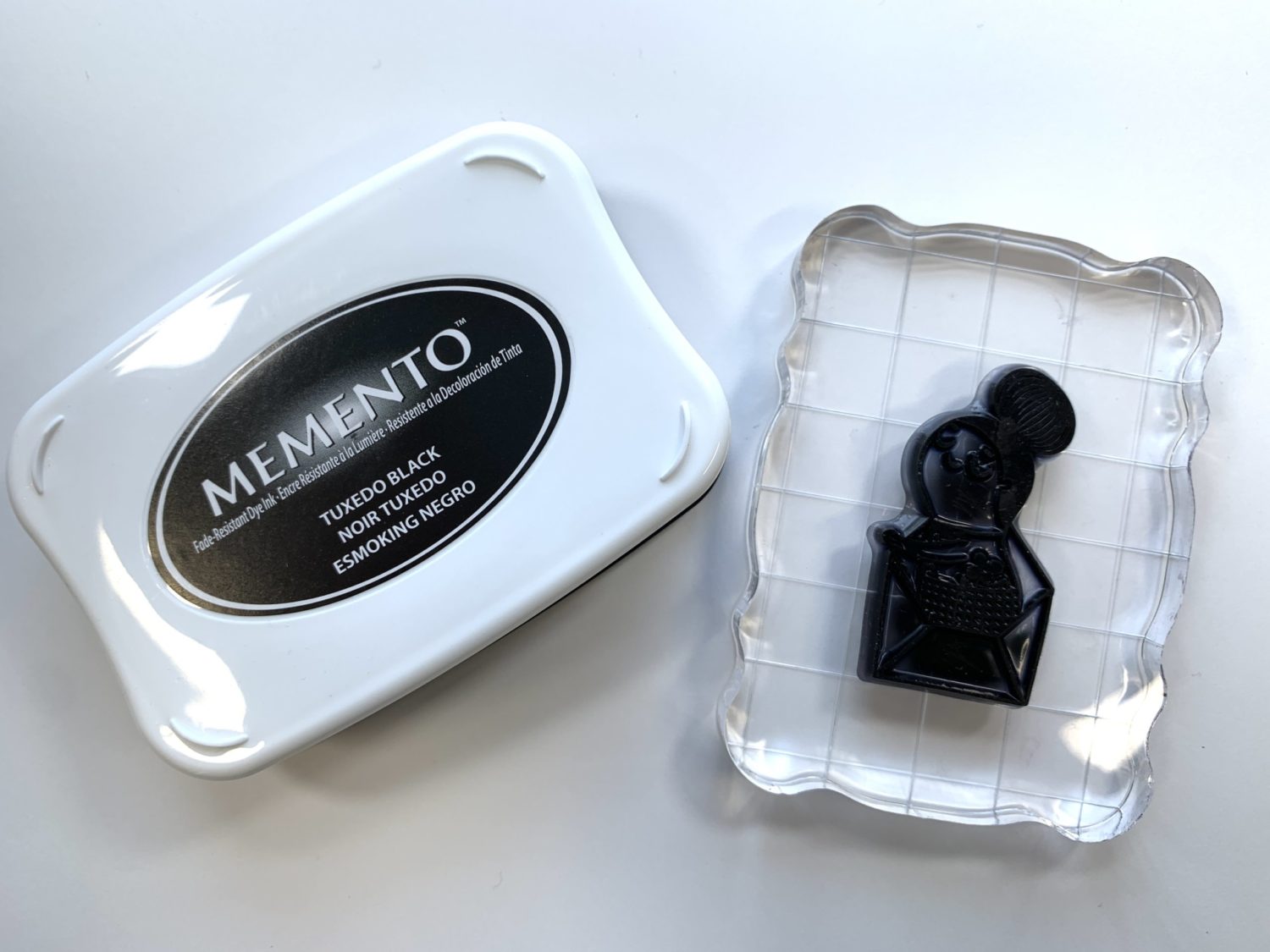 I picked out the stamp I wanted to use. I stamped the image onto my paper once for every tag I wanted to create.
Step 2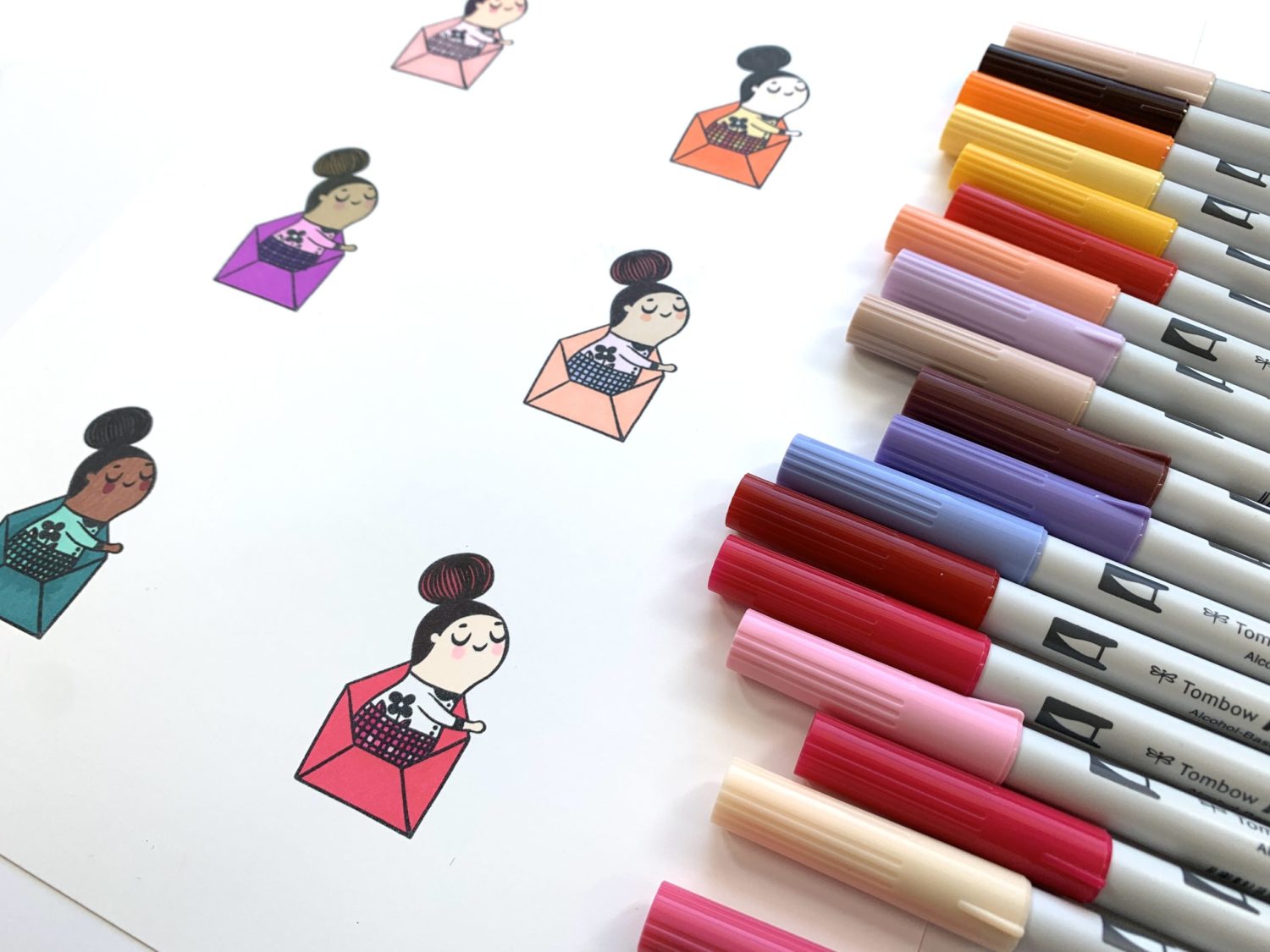 Next, I used a variety of ABT PRO Alcohol-Based Markers to color each image. I used a variety of colors from the set of 108 colors, but there are many options! If you want to use a stamp with a person or animal, the Manga Palette and Fashion Palette are good choices. If you're going to use a floral stamp, I'd choose the Nature Palette!
Step 3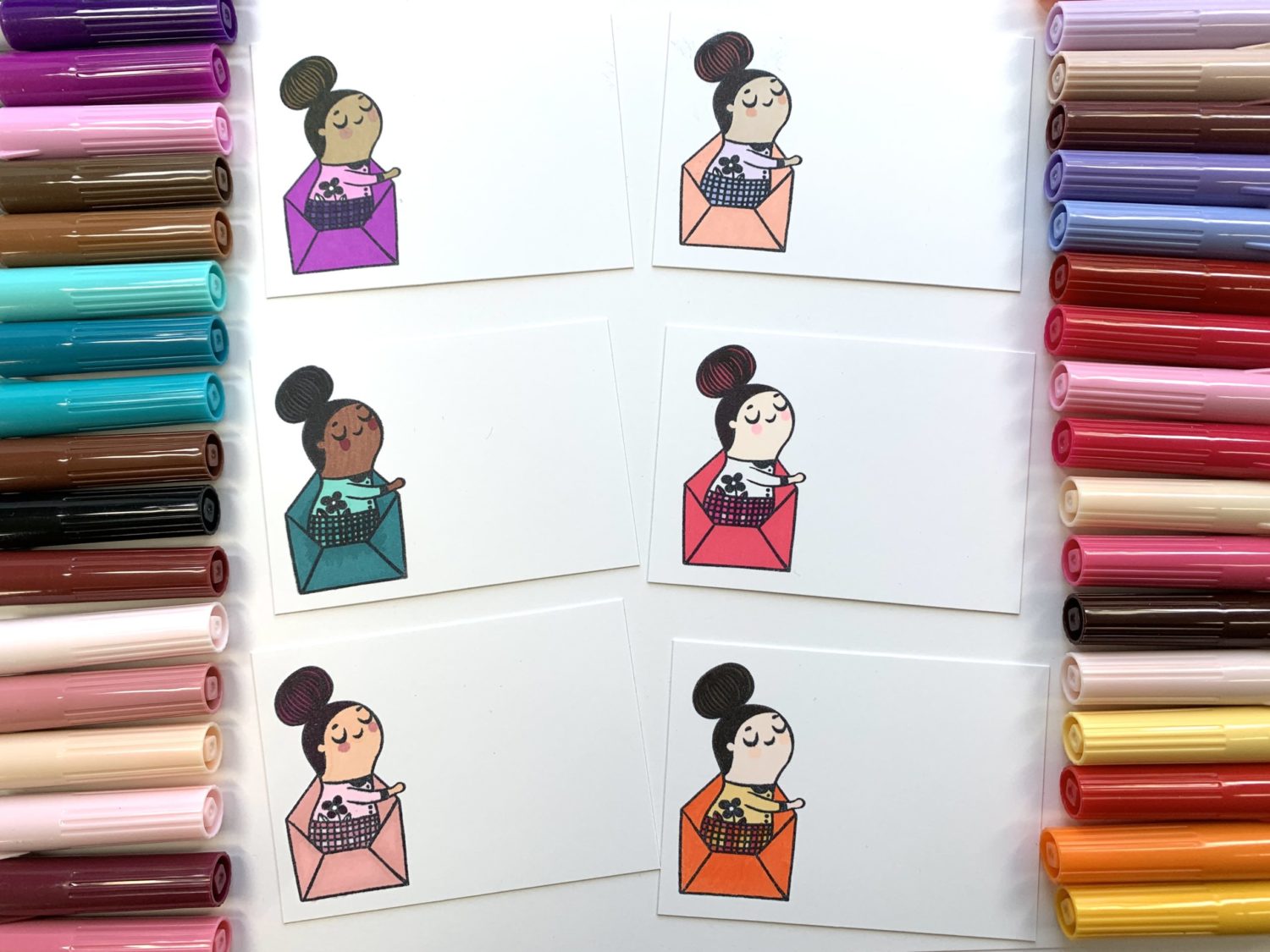 I used scissors to cut the paper. I left room to the right of each image for when I add a name.
Step 4
Next, I used a light ABT PRO Alcohol-Based Marker to create a border around each tag. You can use the brush or chisel tip for this step.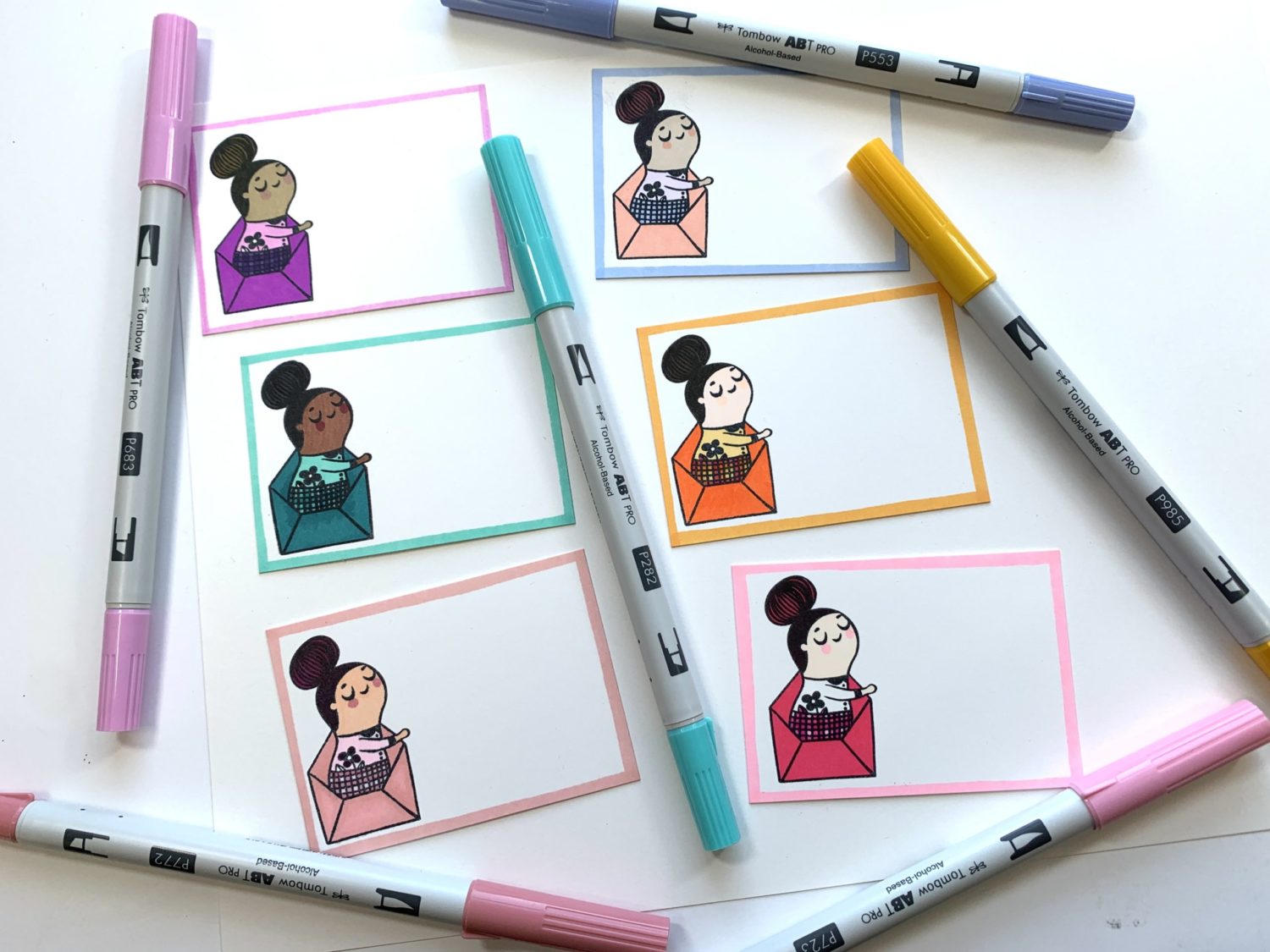 Step 5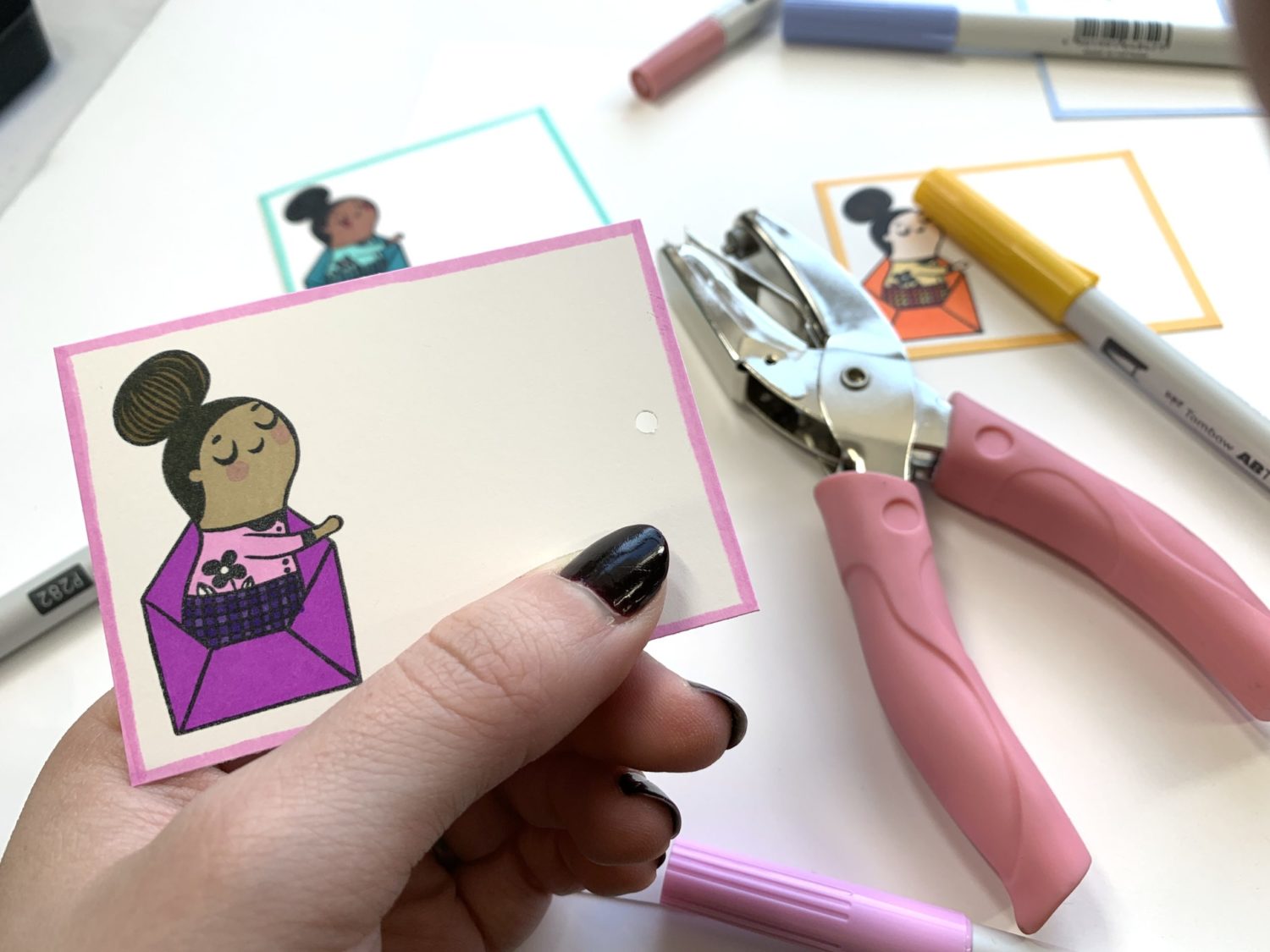 I used a hole punch to punch a hole in each tag. Then, I used the same light colored marker to add color around the hole.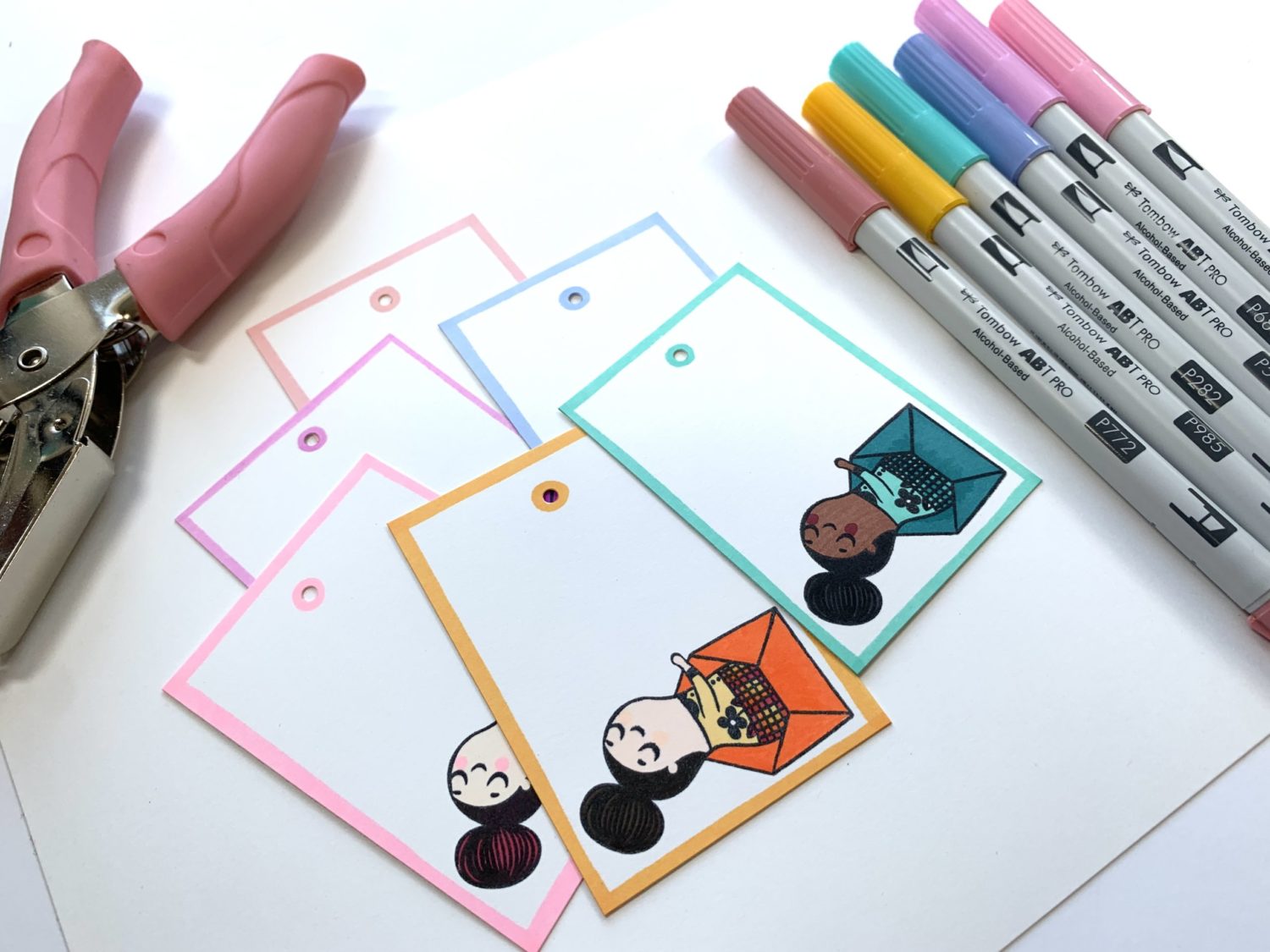 Step 6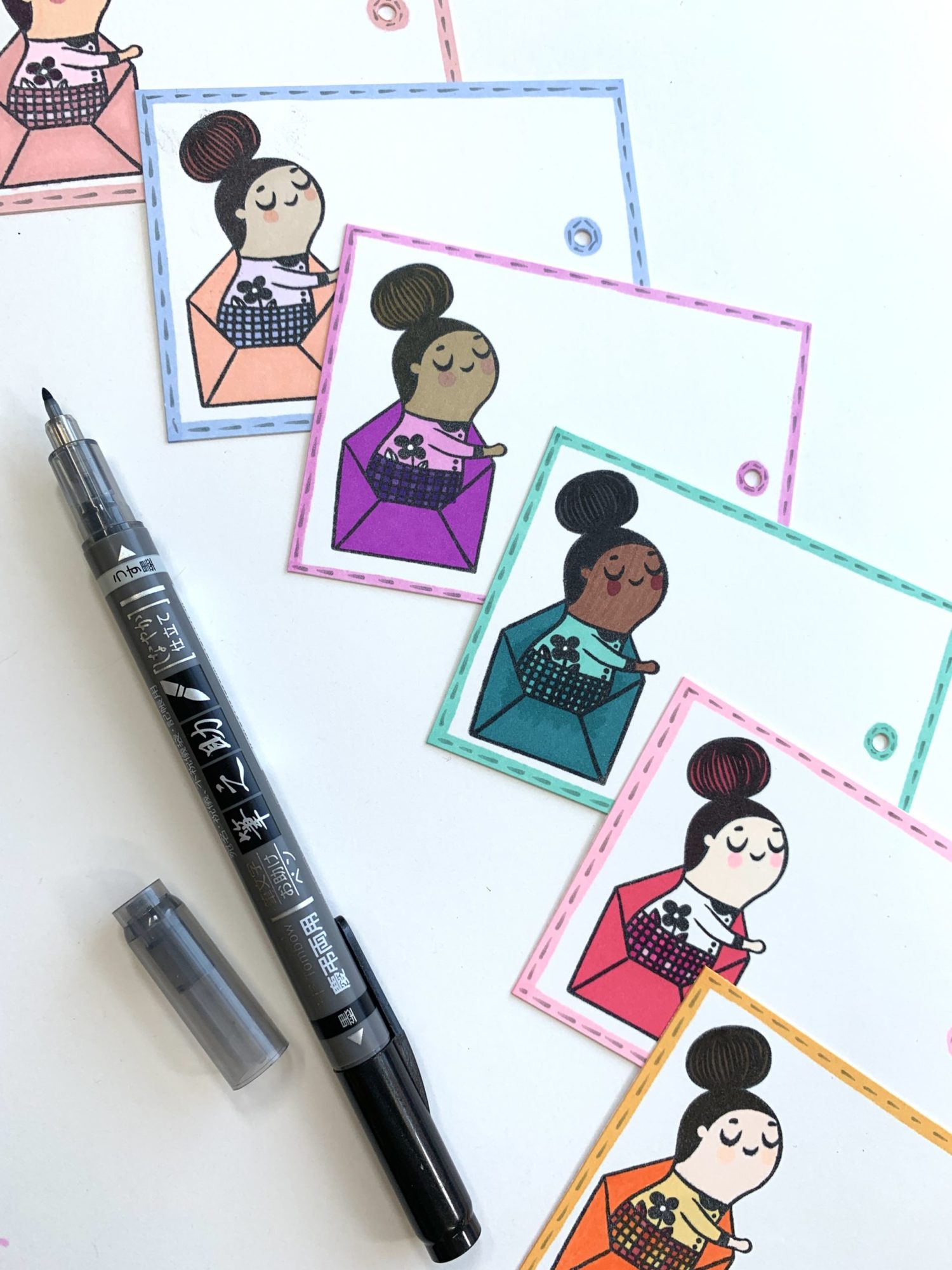 I used the gray side of the Twin Tip Fudenosuke Brush Pen to add stitches to the border of each tag.
Step 7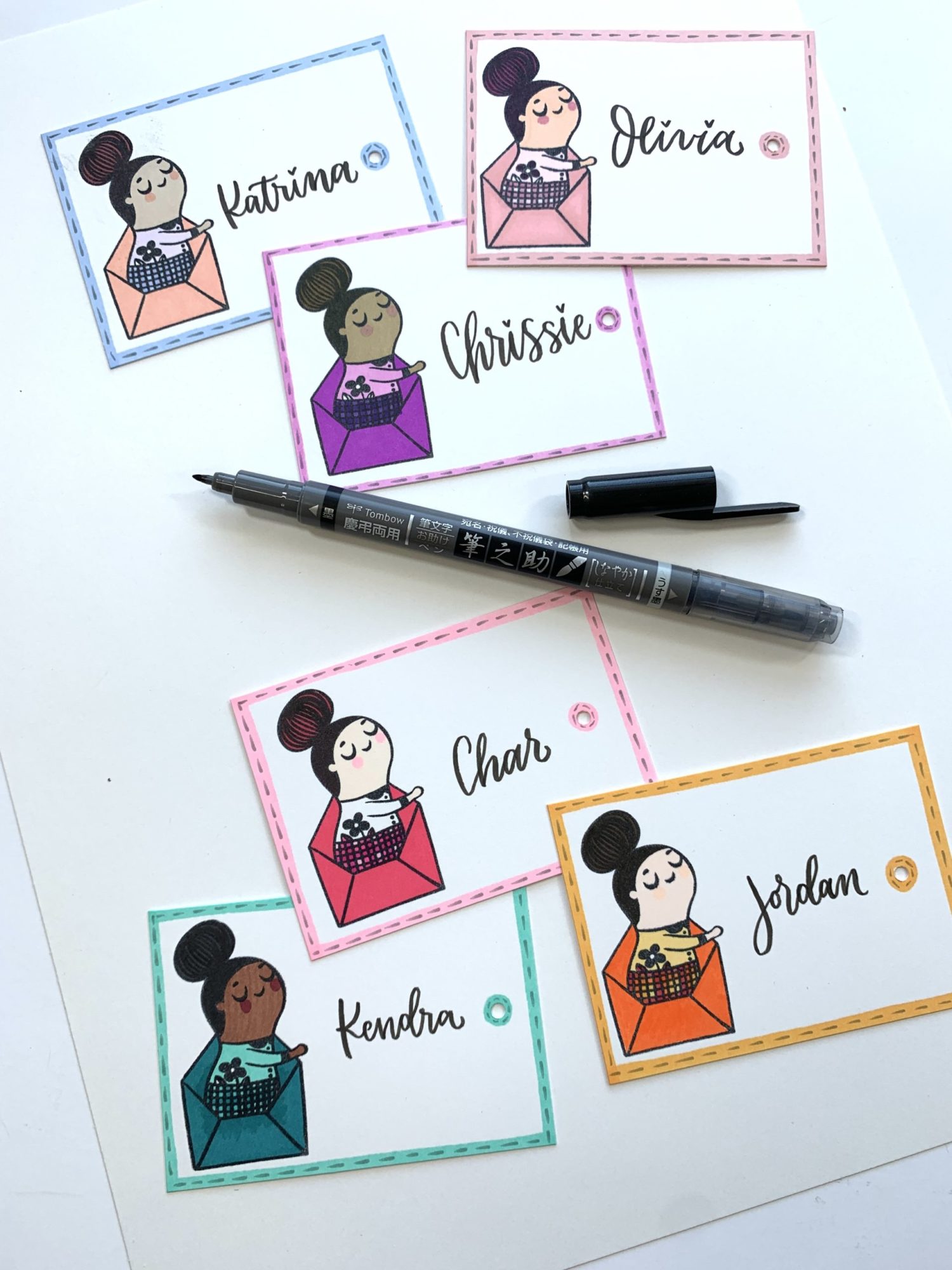 Lastly, I used the black side of the Twin Tip Fudenosuke Brush Pen to add names to each tag.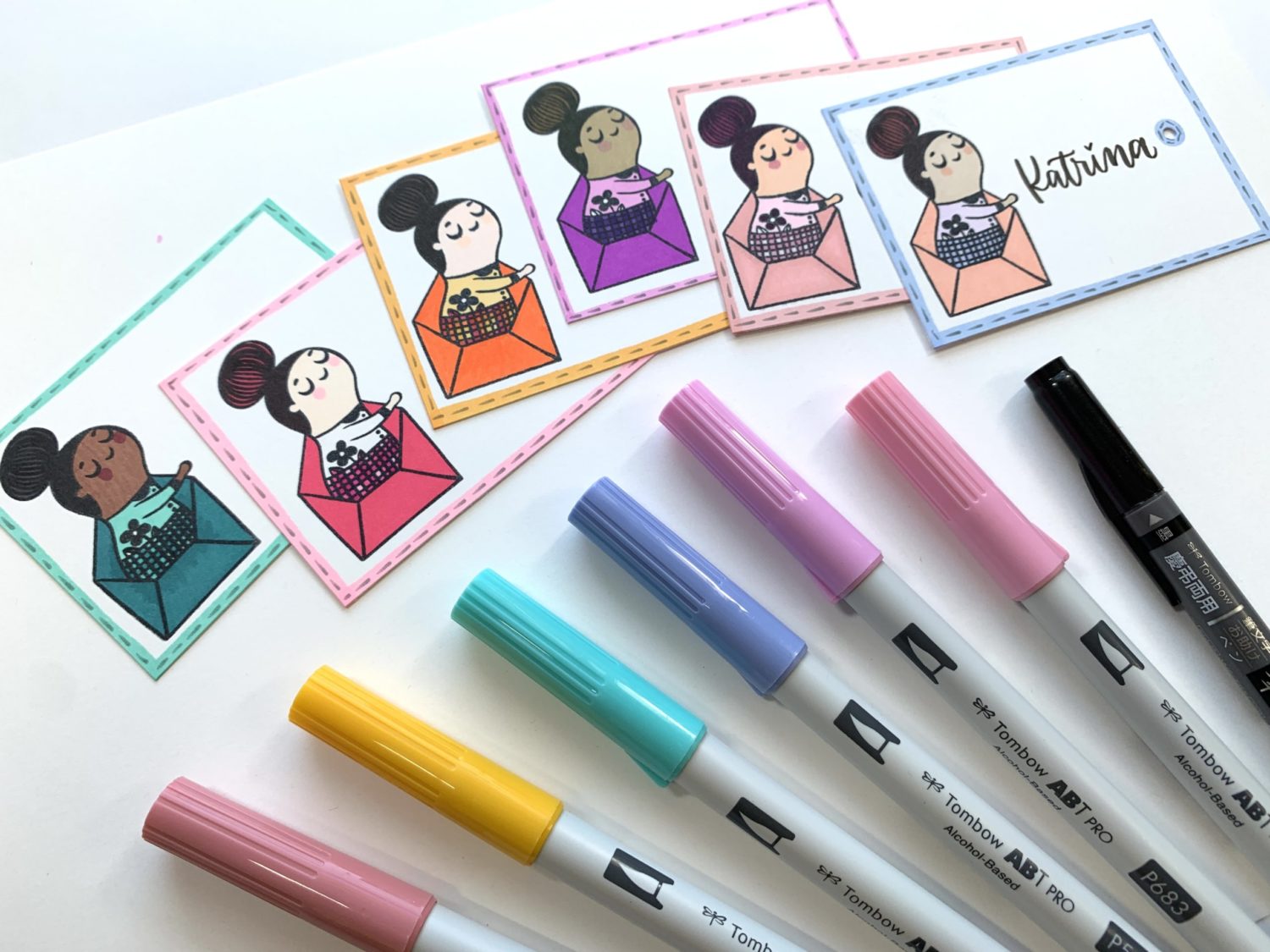 If you want more gift tag inspiration, check out How to Decorate Gifts with Fringe by Renee Day and Coloring Cute Gift Tags with Sweet Stamp Shop and Tombow by Smitha Katti.
If you want to learn more about coloring with the ABT PRO Alcohol-Based Markers, check out Six Tips for Coloring Skin Tones with the ABT PRO Markers by Katie Smith and Blending with the Tombow ABT PRO Alcohol Markers by Jennie Garcia.
If you make your own gift tags, make sure to tag Tombow so we can see your art and cheer you on! Until next time, happy crafting!