Hi friends, it's Danielle from sprinklesofzeal, and I will be sharing how to create a colorful wooden picture frame inspired by stained glass art. If you've ever seen stained glass, then you know that it's a sight to see. In short, unique shapes are placed together to create a vibrant message. For this project, we will be creating a unique pattern and filling it with some Tombow awesomeness. Well, are you ready to start? Alright, let's gather our supplies!
Materials: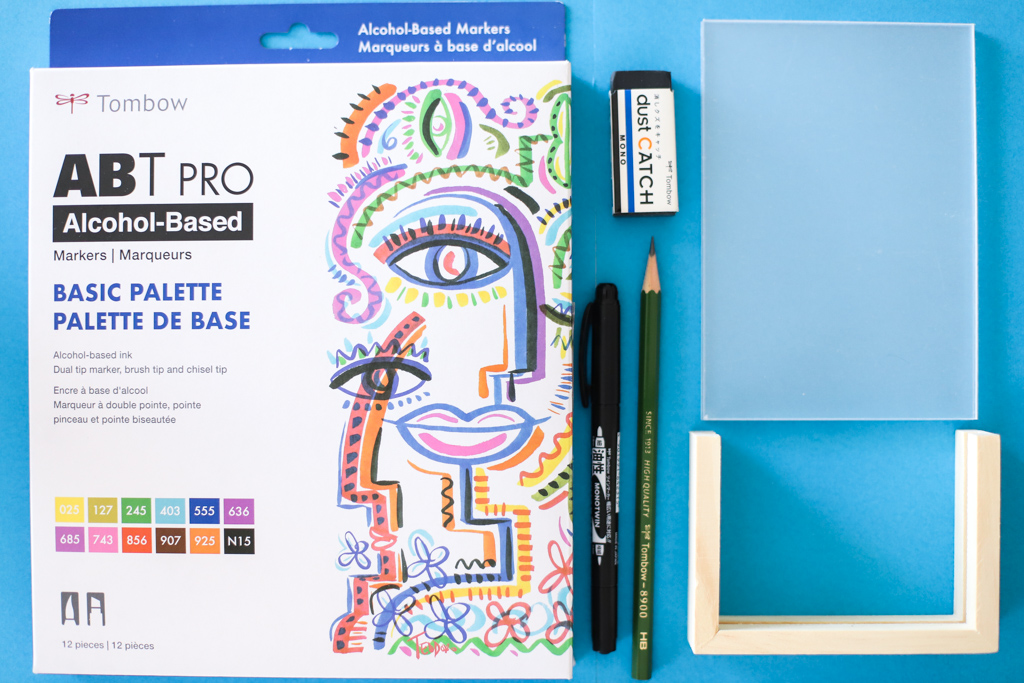 Step 1. Sketch on the frame.
Use the MONO Drawing Pencil to sketch a stained glass pattern onto the wood. Start off by making one triangle, then continue adding connecting triangles going in different directions.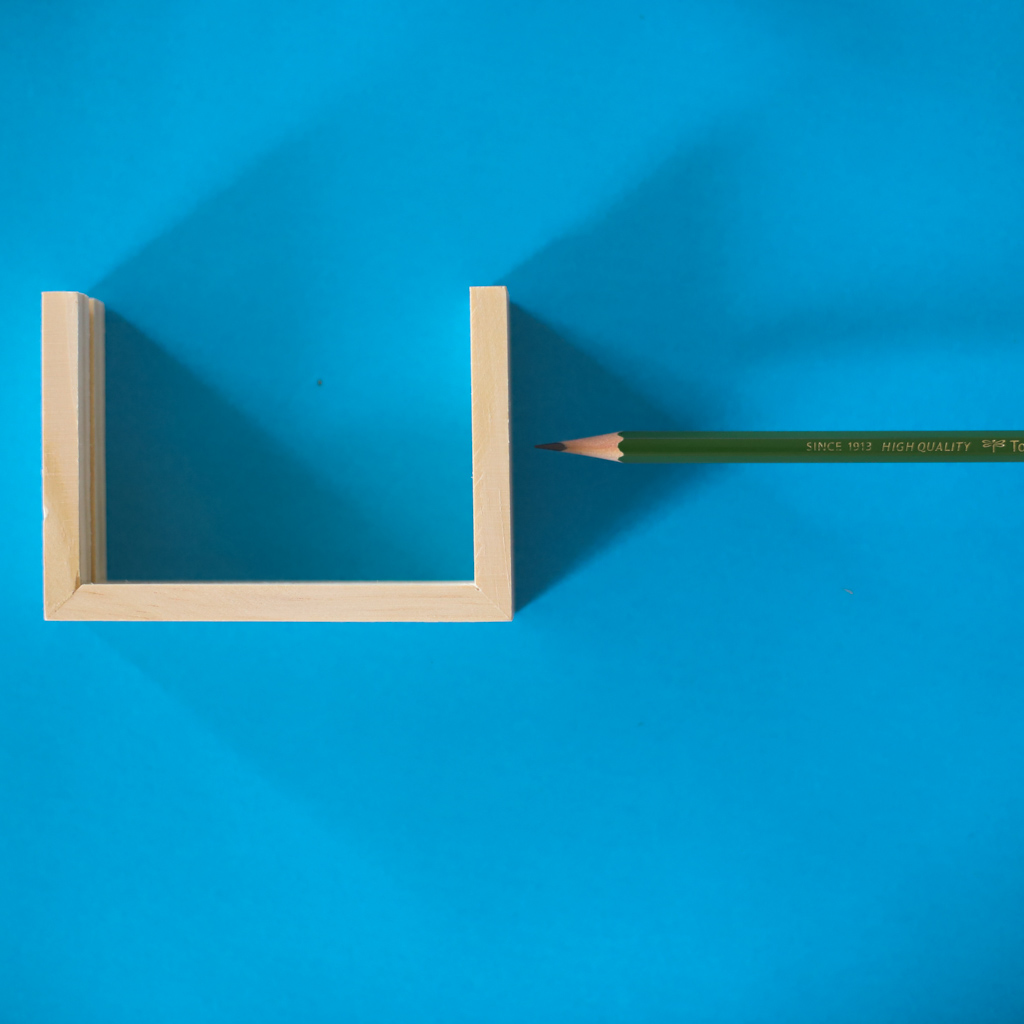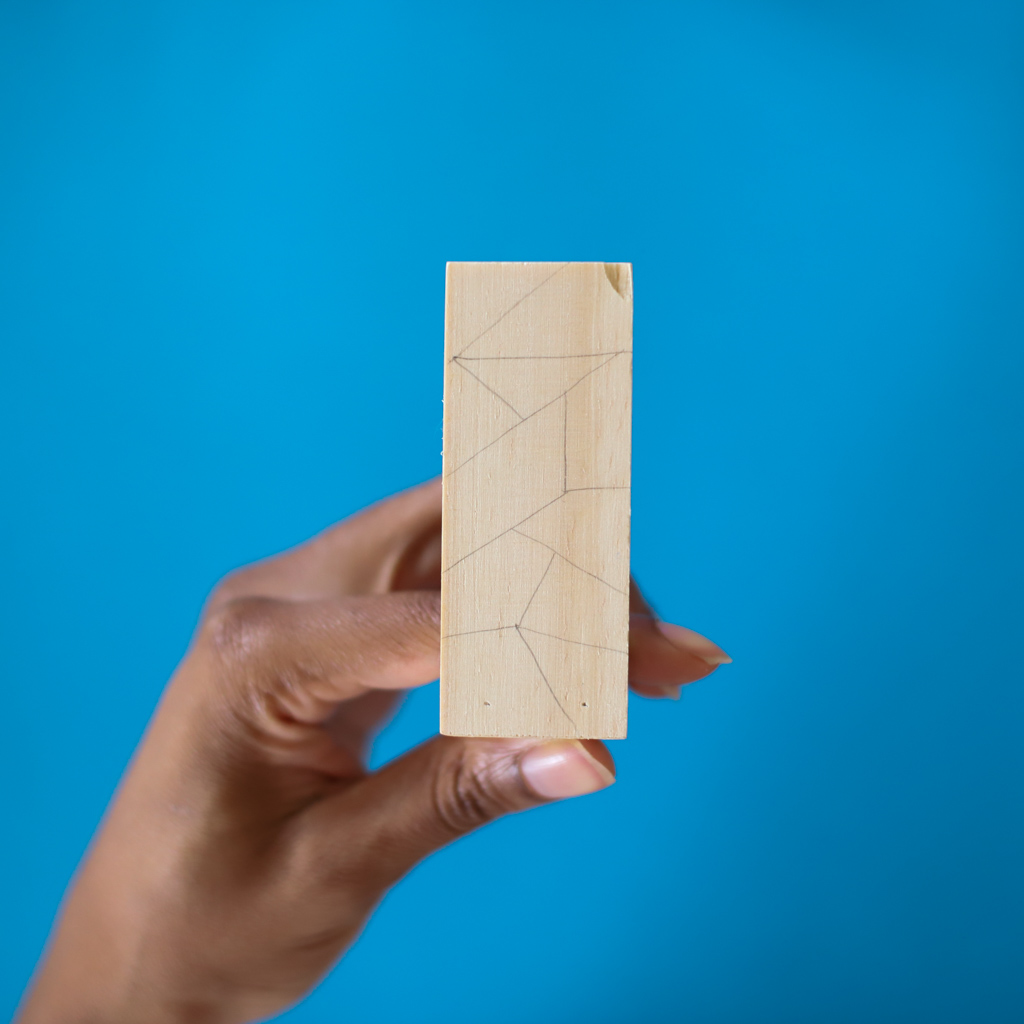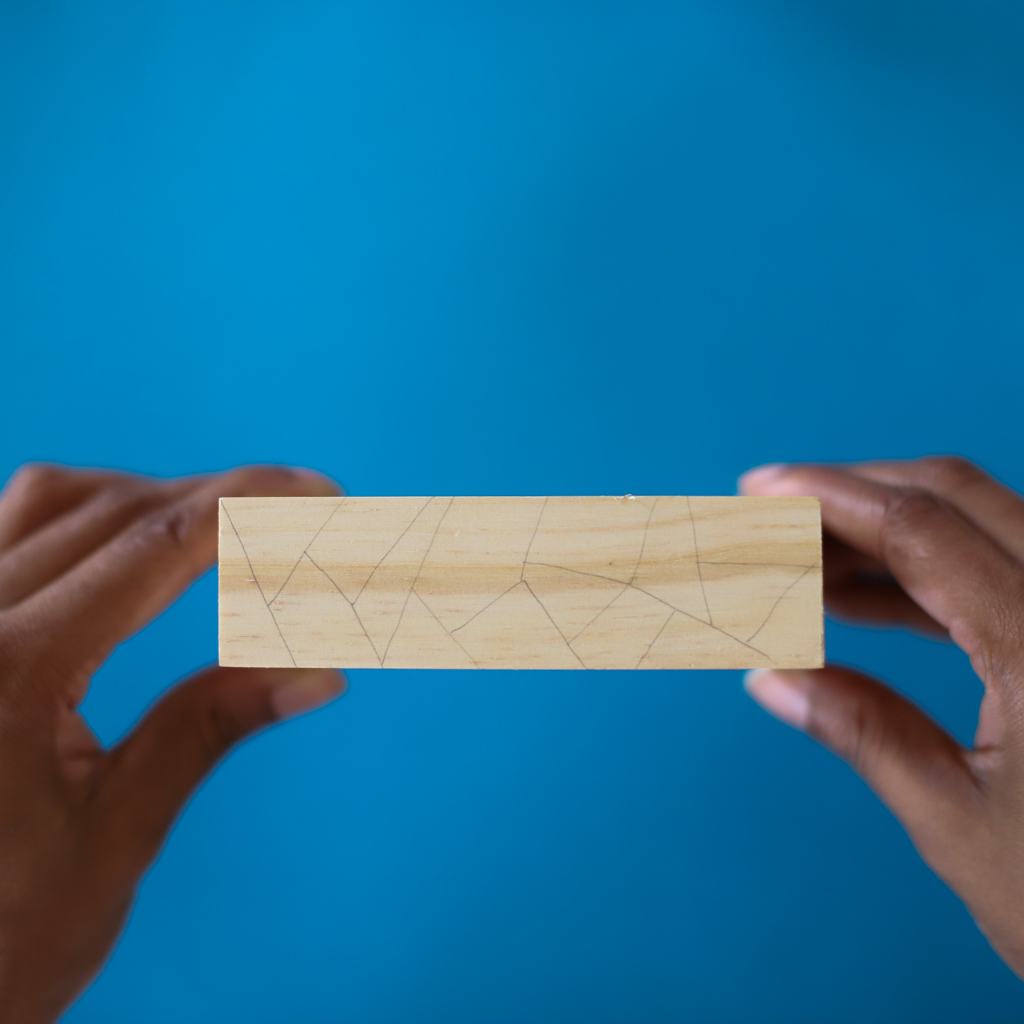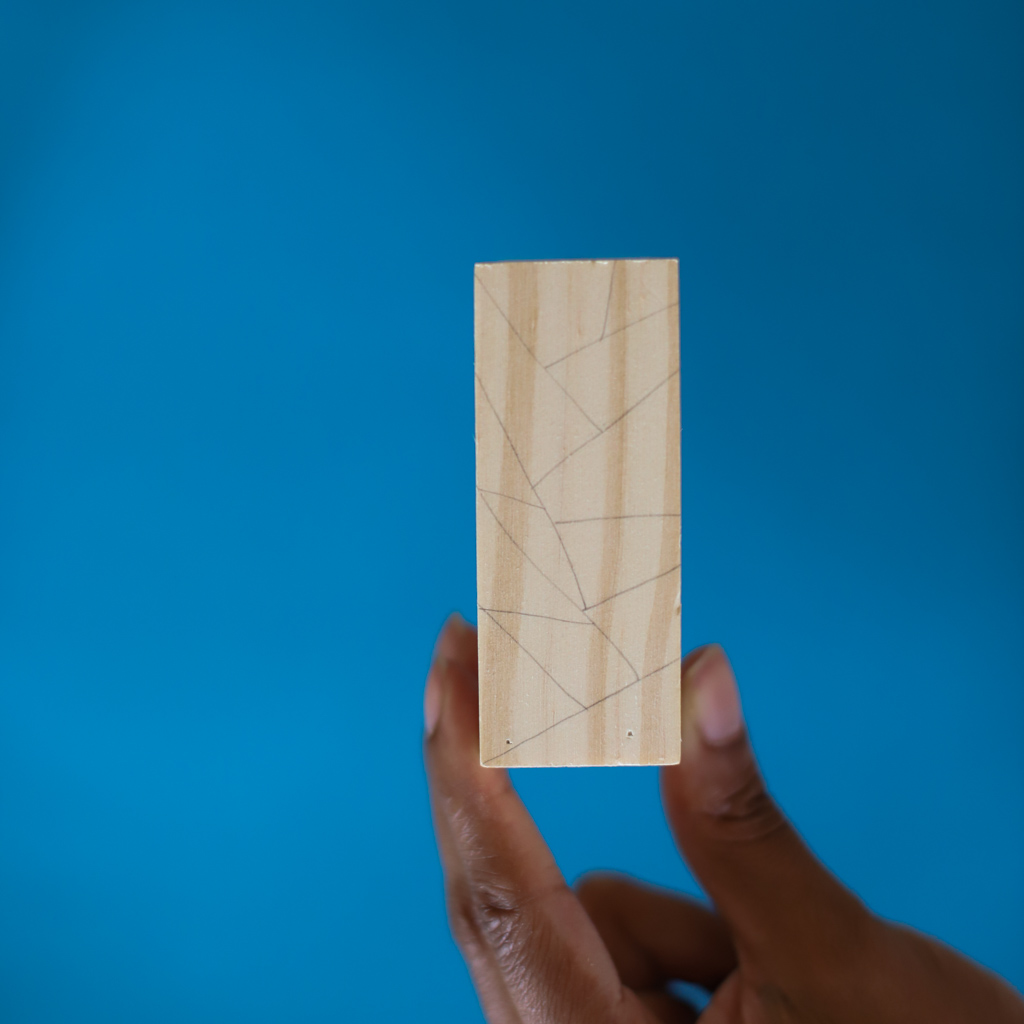 Step 2. Choose a color palette.
The four ABT PRO Markers that I used were, P636, P743, P685, and P555. These colors reminded me of a stained glass picture that I saw in a museum.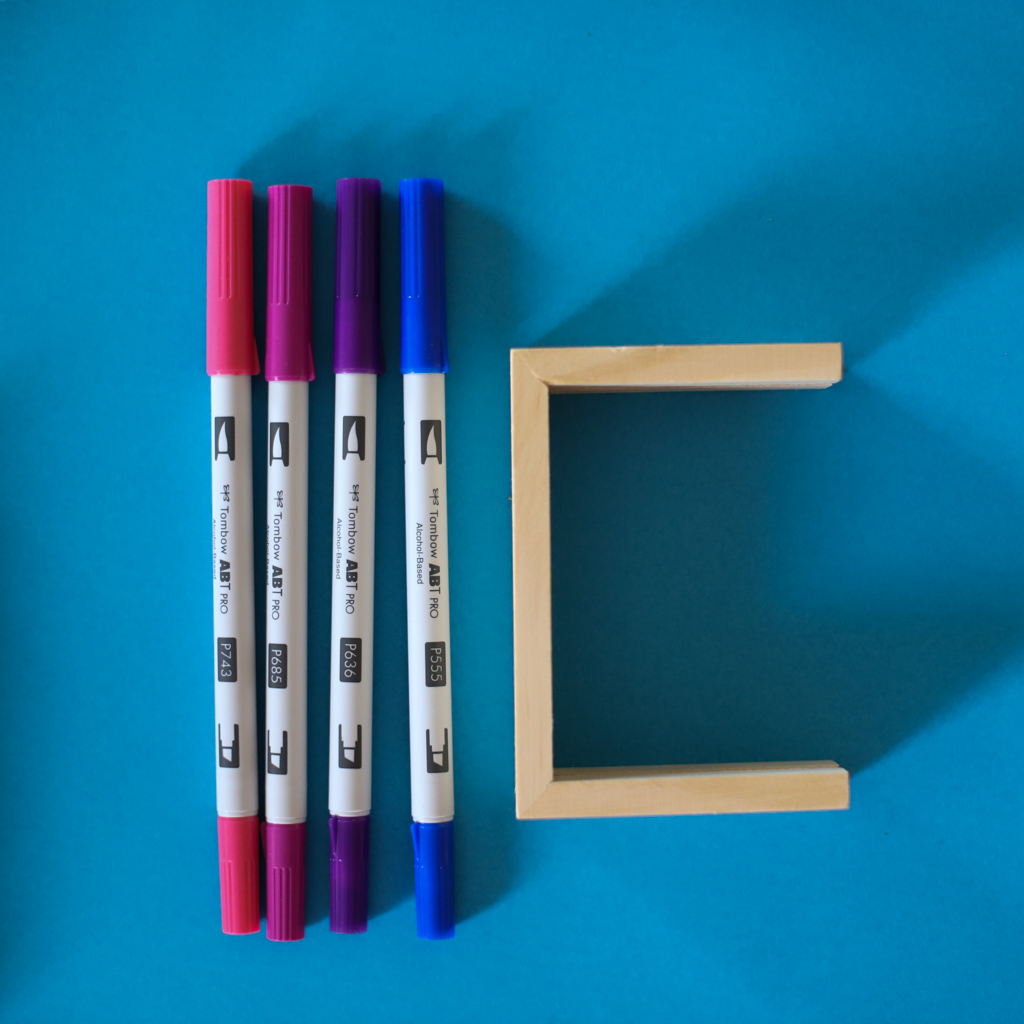 Step 3. Stain the wood.
Use the brush or chisel tip of the ABT PRO Markers to color in the triangles. The alcohol ink does spread once it comes in contact with the wood, so make sure to add the ink under your pencil lines.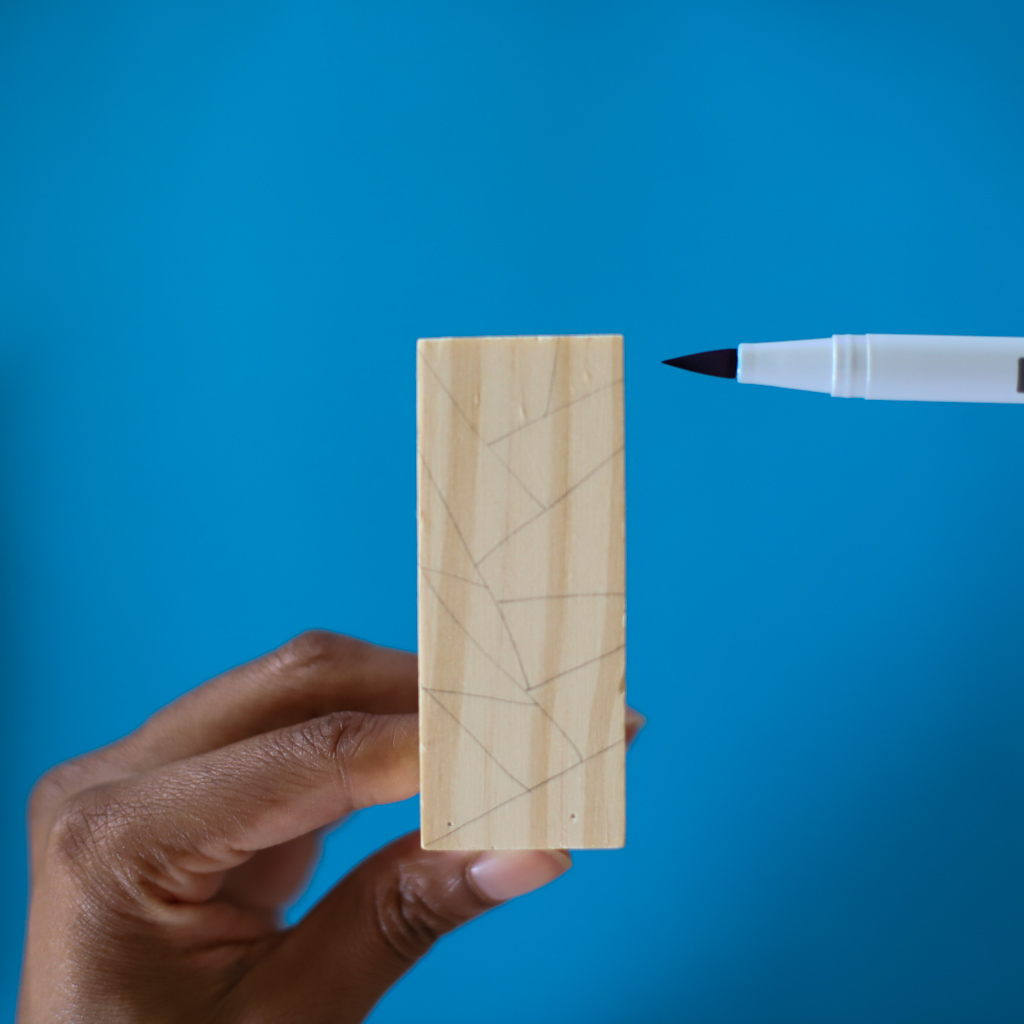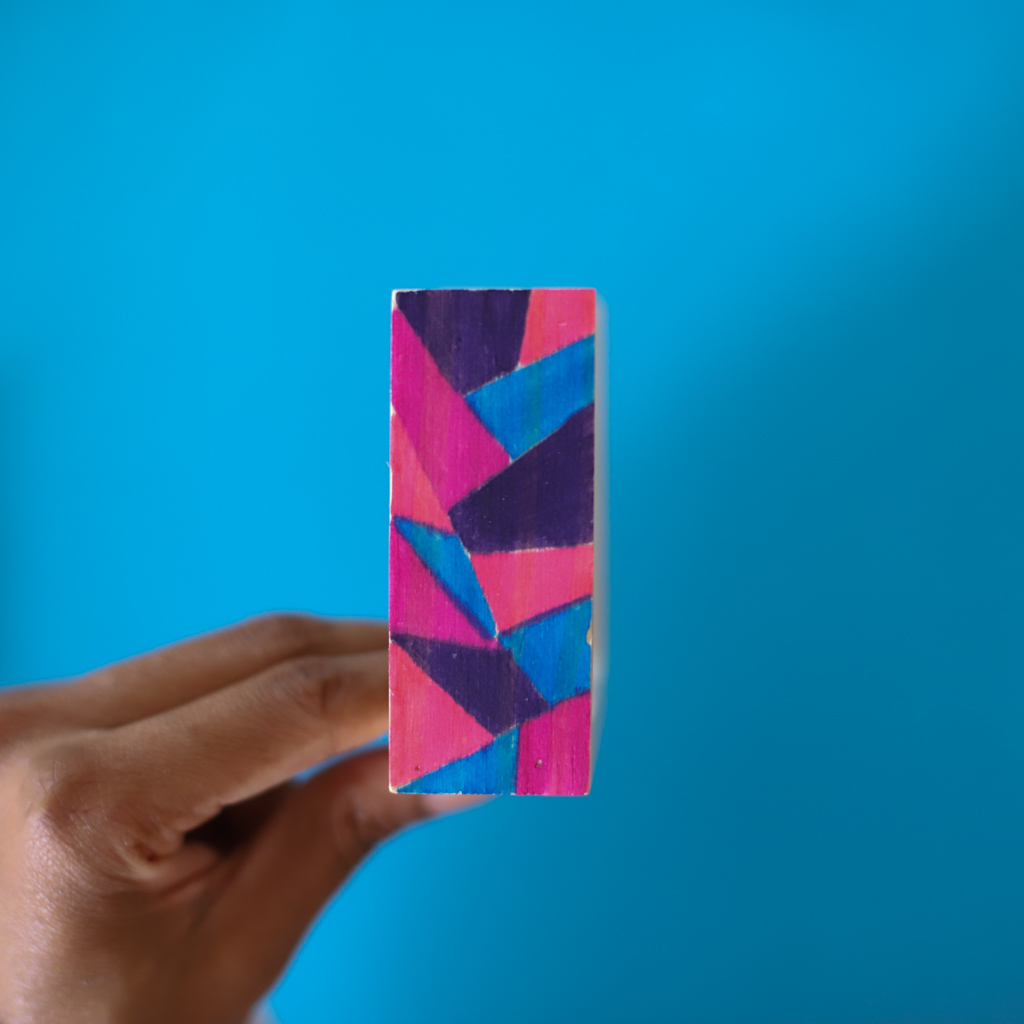 Be sure to add color to the front and back areas of the frame.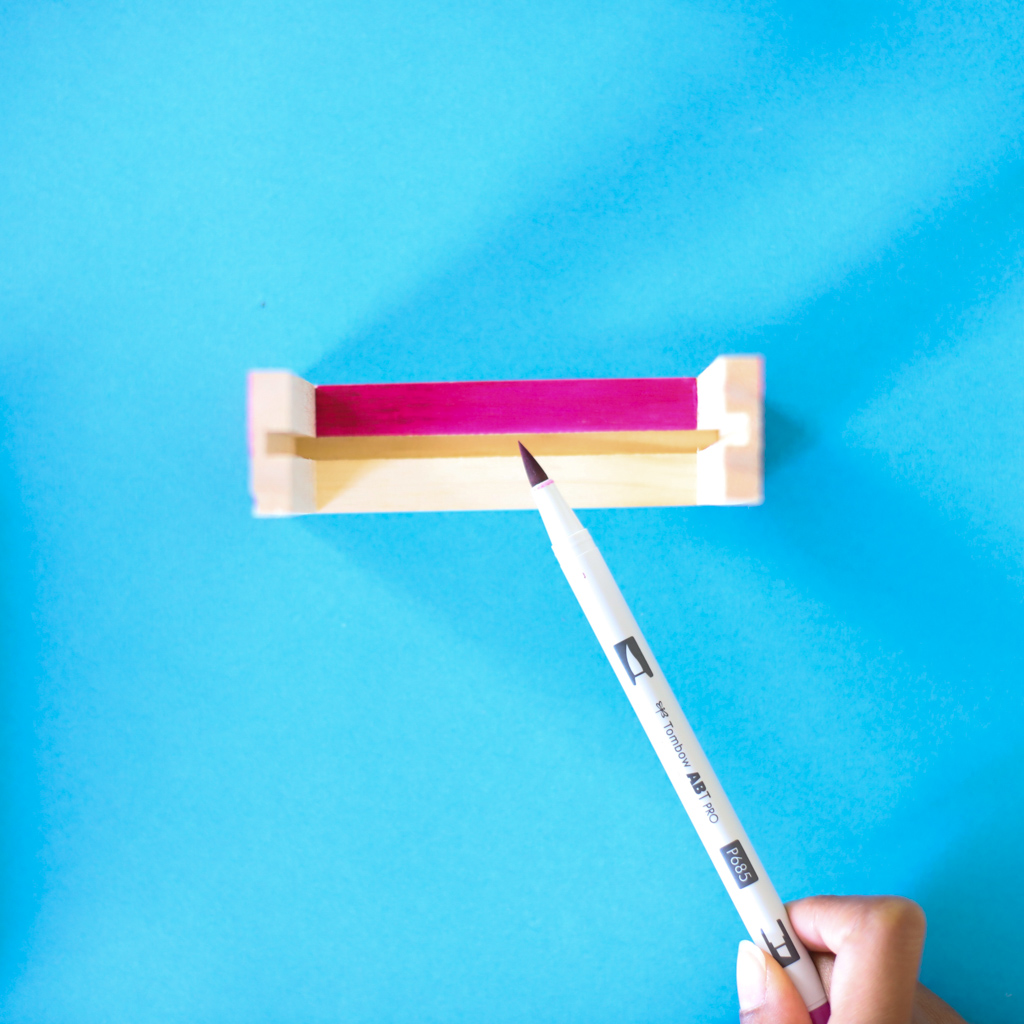 Step 4. Create the black outlines.
Use the Tombow MONO Twin Permanent Marker to outline each color. I found that going over the outlines twice worked the best.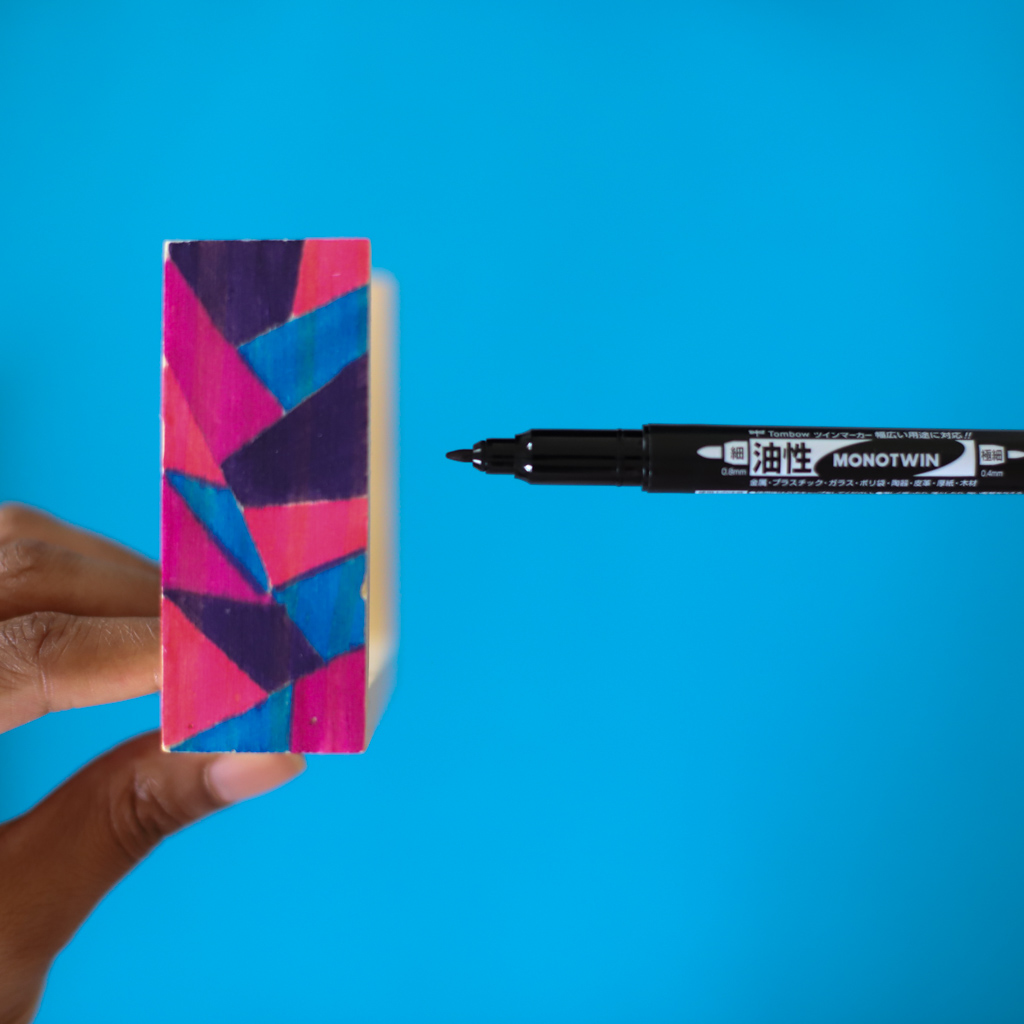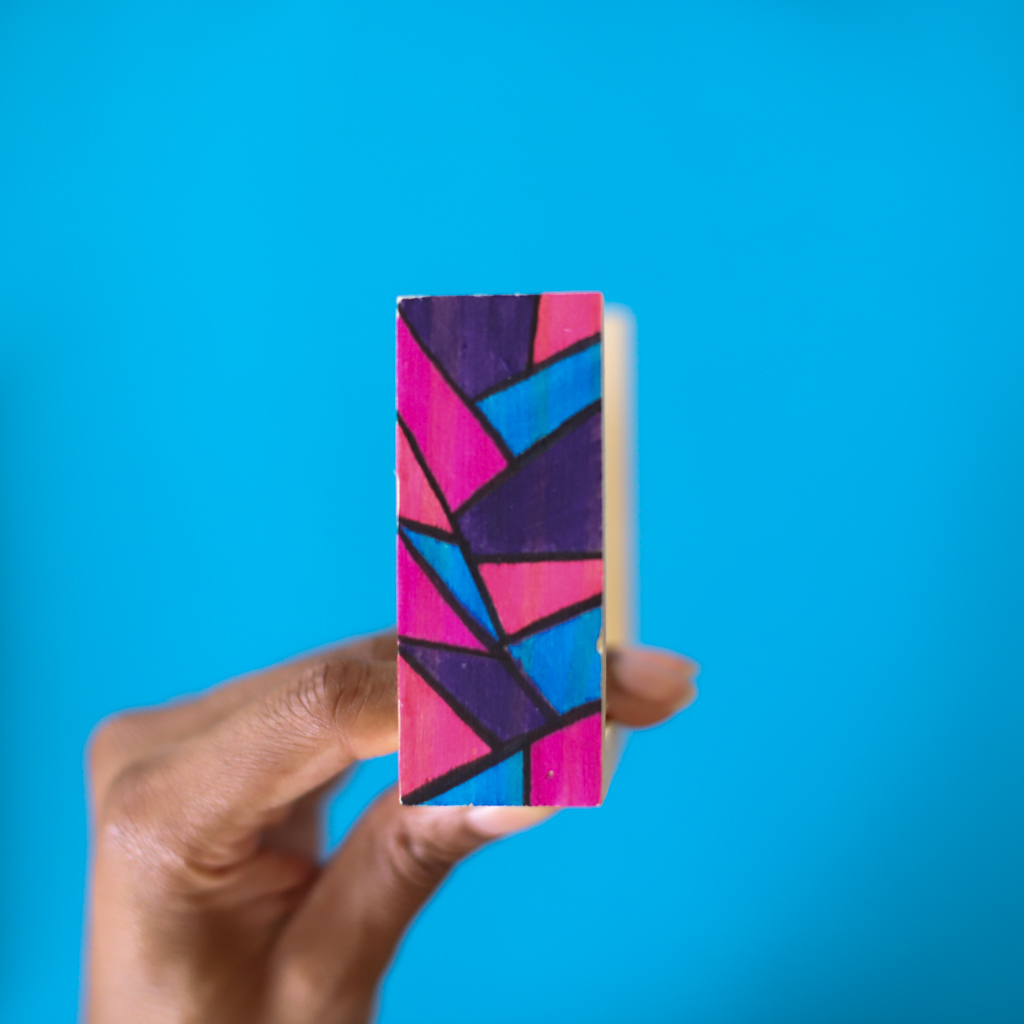 Here's the finished look of the frame from all sides.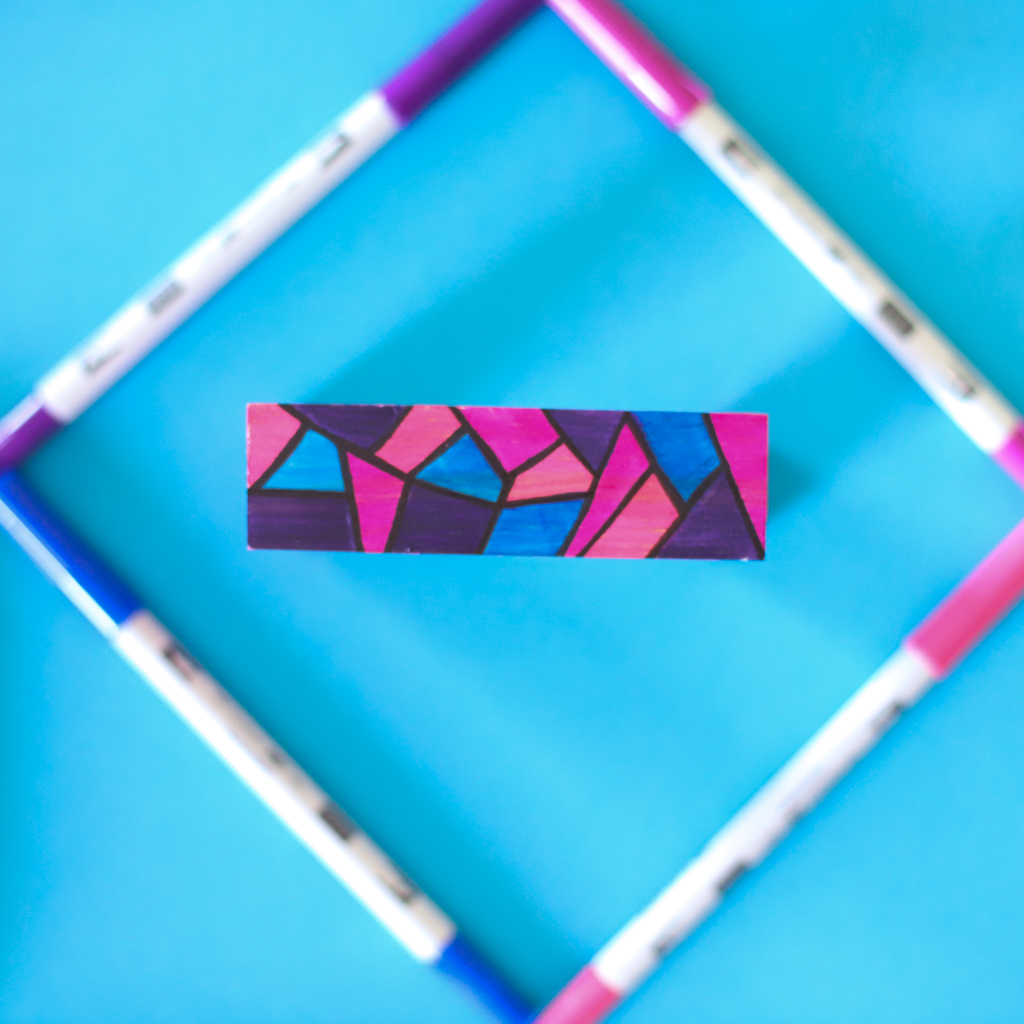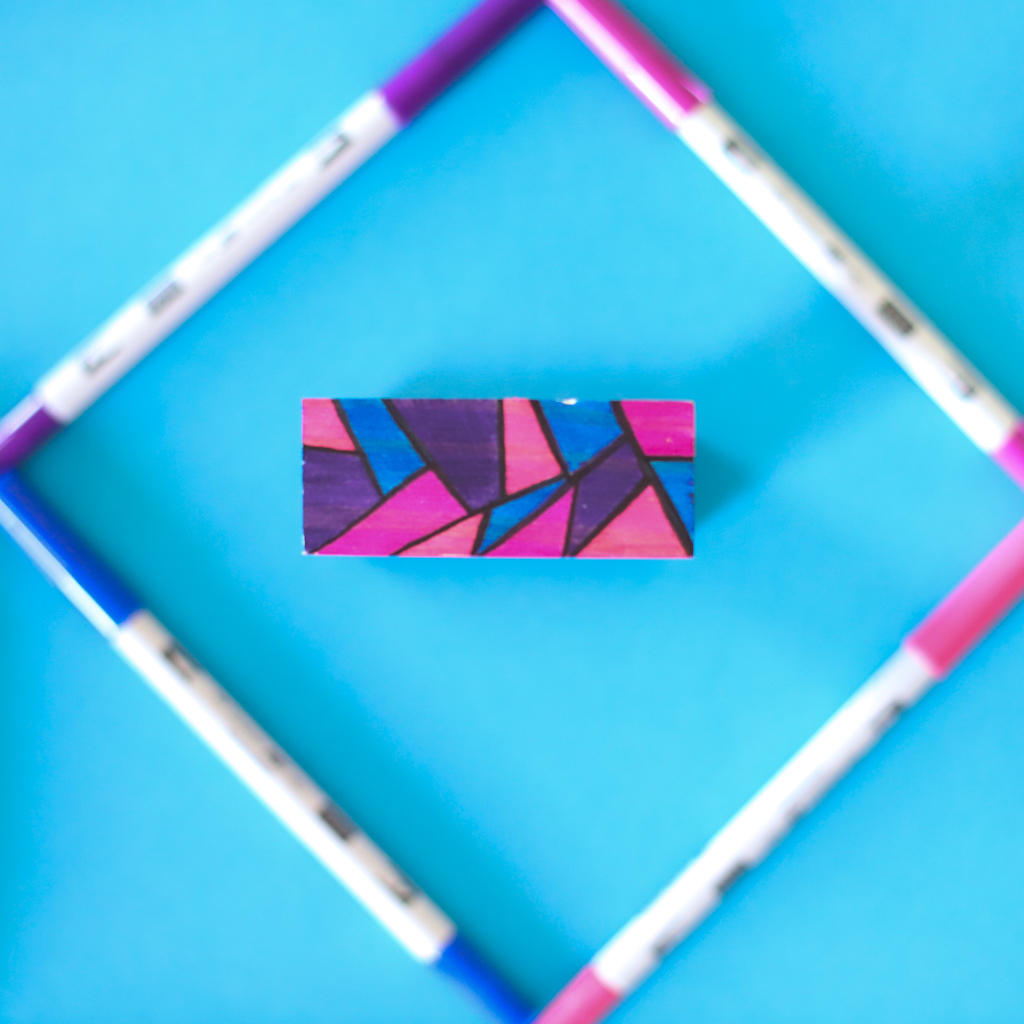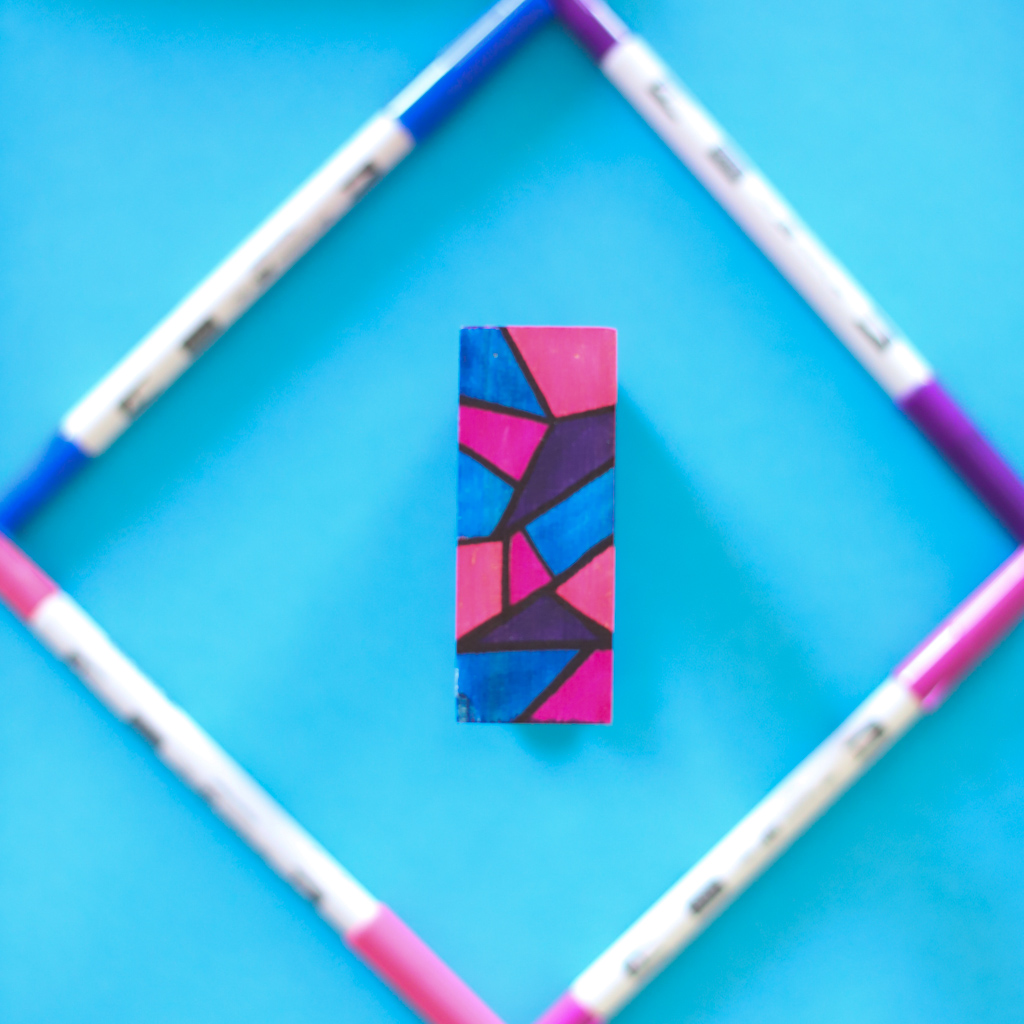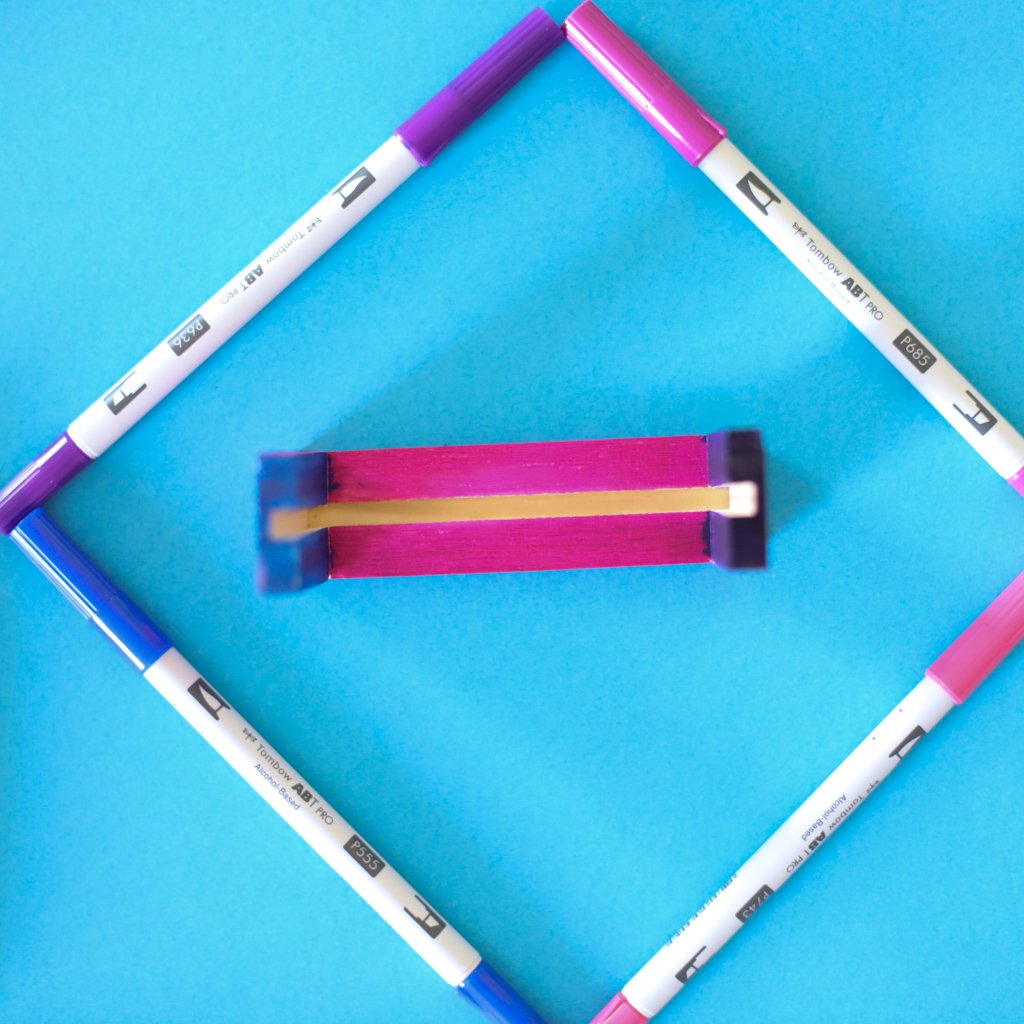 Step 5. Add a photo or motivational message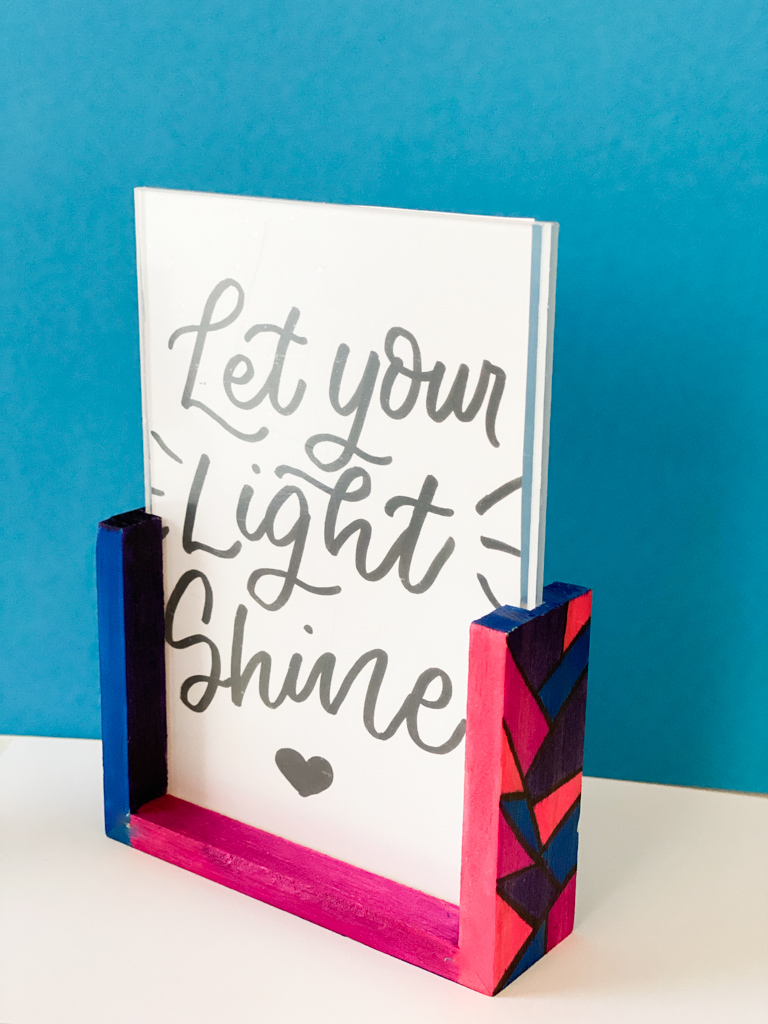 That's it! I hope you enjoyed this stained-glass-inspired tutorial. If you use this idea, be sure to tag @tombowusa!
Looking for more DIY gifts? Check out Tile Magnet DIY Using ABT PRO Markers or DIY Bohemian Watercolor Galaxy Bookmarks