Hi, Jessica from BrownPaperBunny here to show you how to make paper stars with motivational messages inside. These make lovely gifts, and the colors and messages can be tailored to suit the person you're giving them to.
Supplies:
White paper, cut into long, thin strips
A decorative jar or box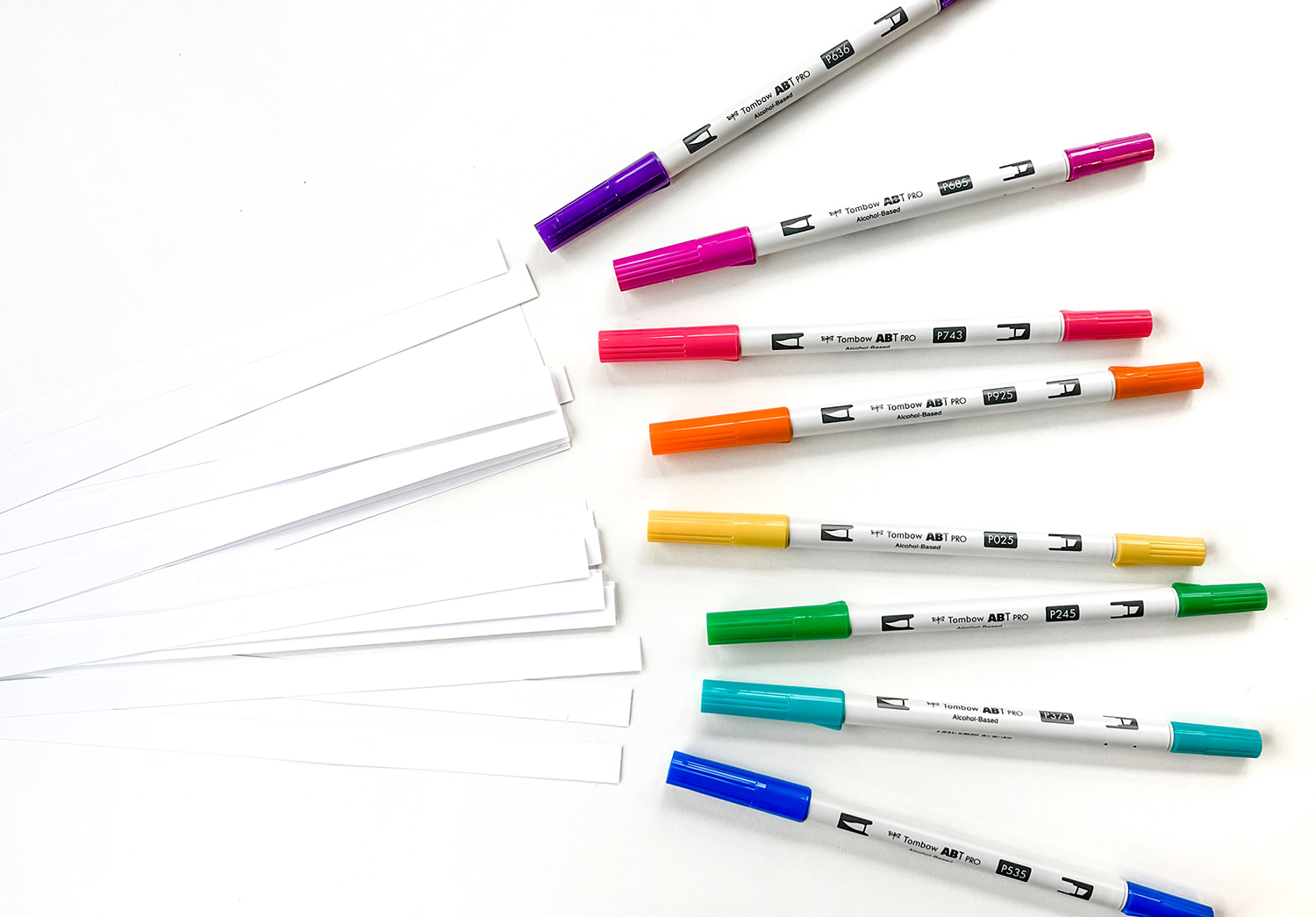 Step 1: Color Your Paper
I've used marker paper here because it's nice and thin and easy to fold, but you could use copy paper if you like. You might want to use the recipient's favorite colors or match the colors to a particular event or holiday. The good news is, there is such a beautiful variety of ABT PRO Marker colors that you're bound to find a match.
Put your strip of paper on some scrap paper and color them using your ABT PRO Markers. Experiment with them using the brush or the chisel tip to see which works best for you.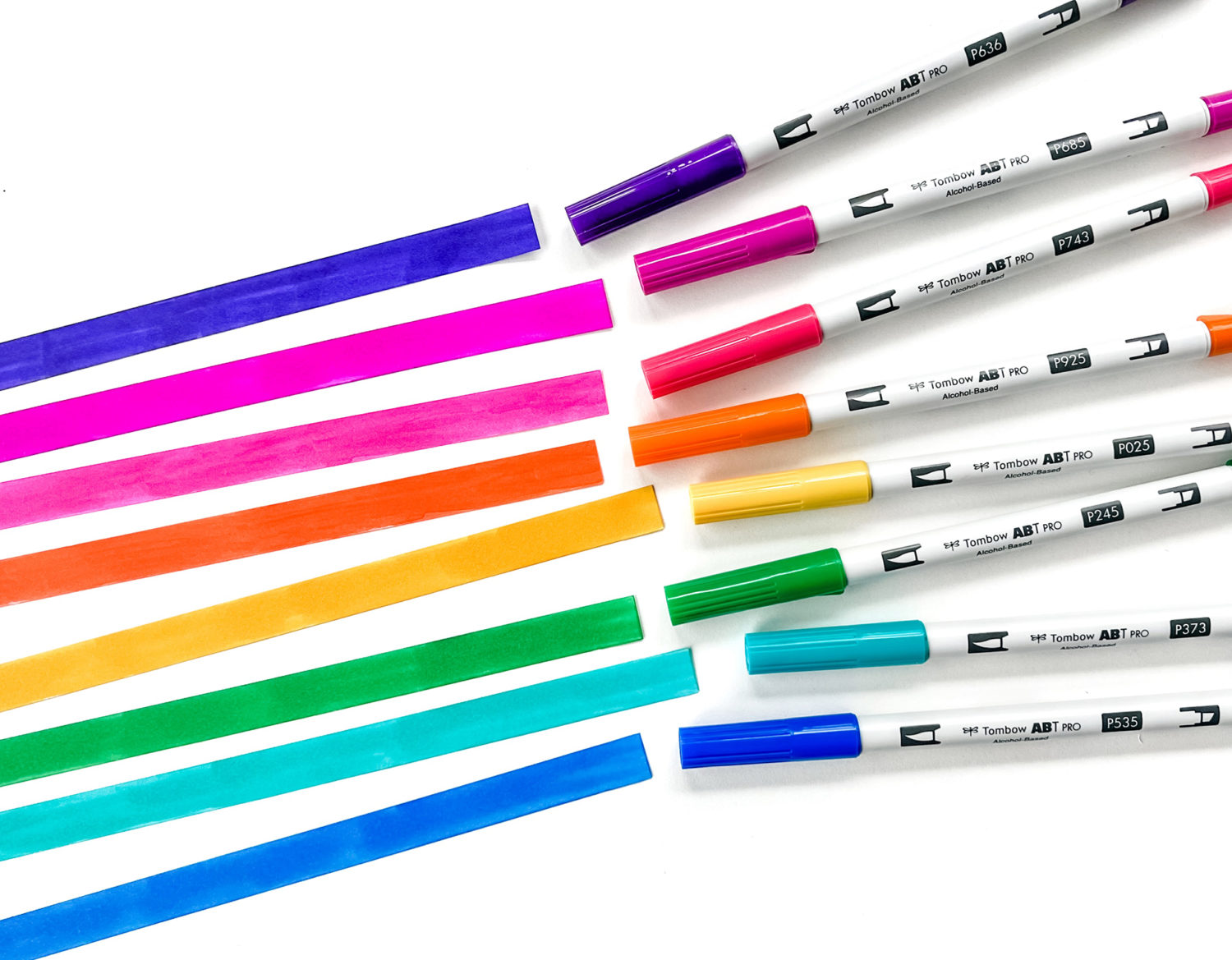 Step 2: Write Your Messages
You could choose inspirational or motivational quotes or write memories that you share with the recipient. Try writing funny fortunes or jokes on each strip to make them laugh when they open each paper star. Maybe write some date night ideas or family fun day activities.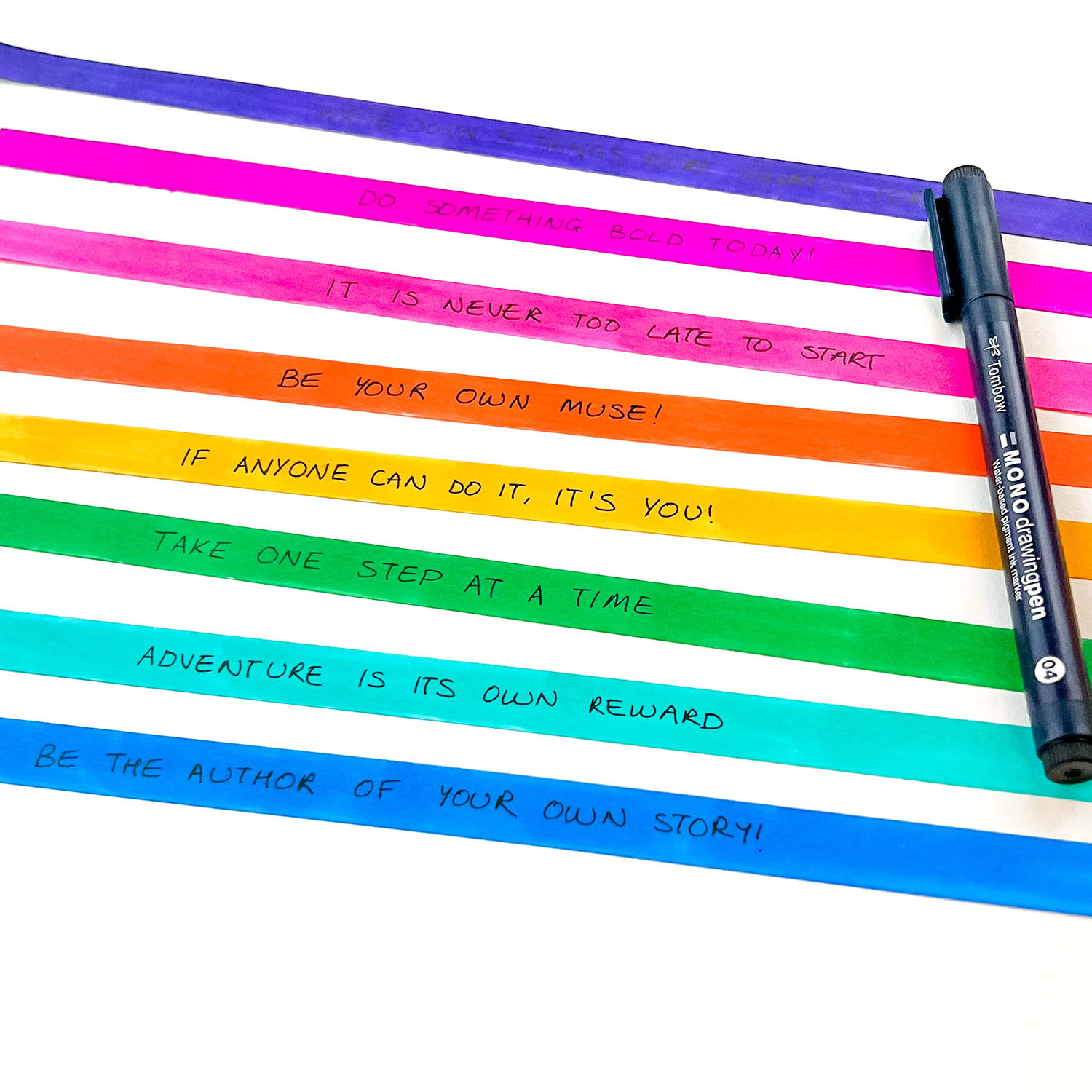 Step 3: Fold Your Paper Star
Let's start folding! This might seem complex at first, but I promise that once you've done the first fold, the rest will be a piece of cake.
Start by tying a knot in one end of your strip of paper. You only want a short 'tail' left at the top.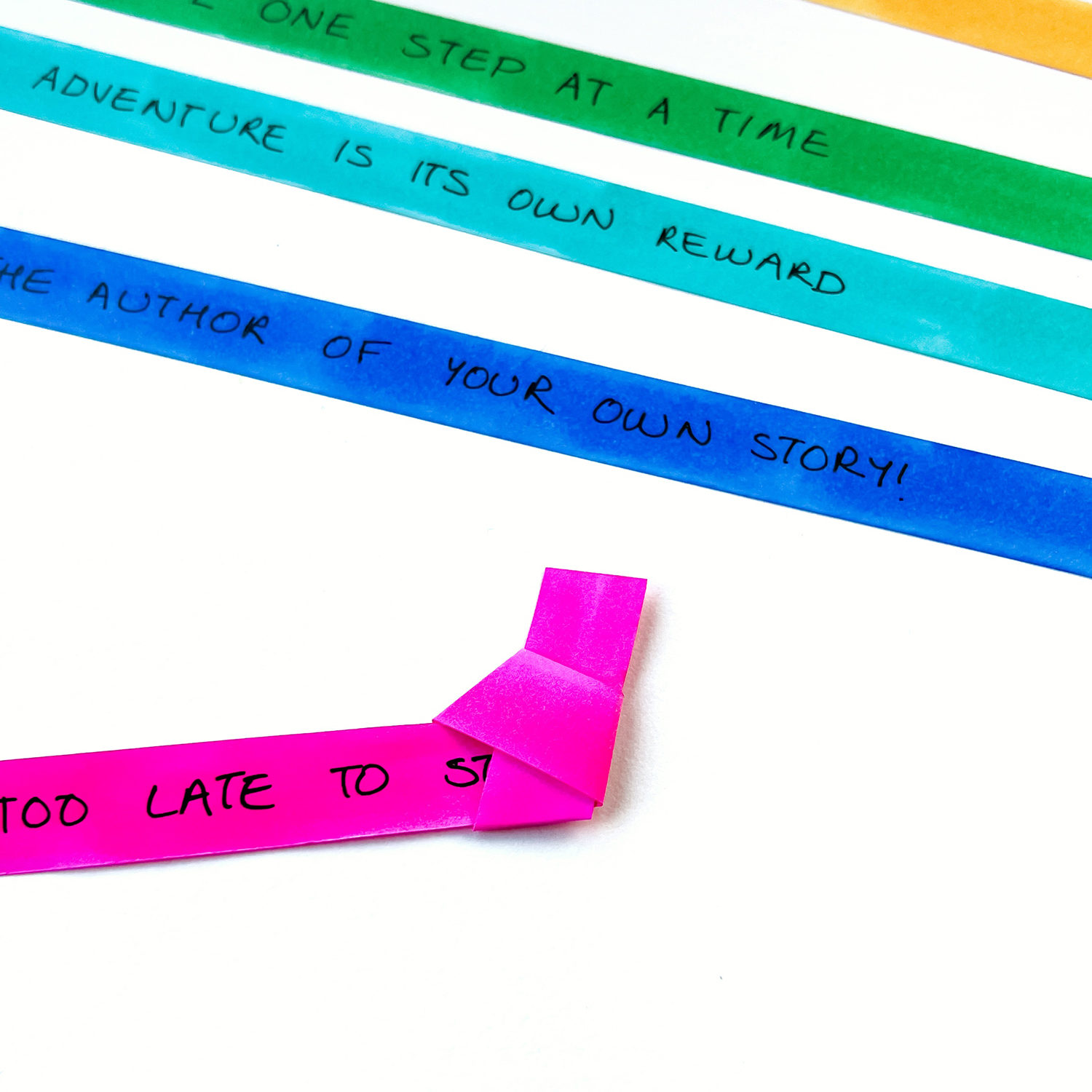 Next, fold and tuck that short 'tail' of paper into the knot you just made.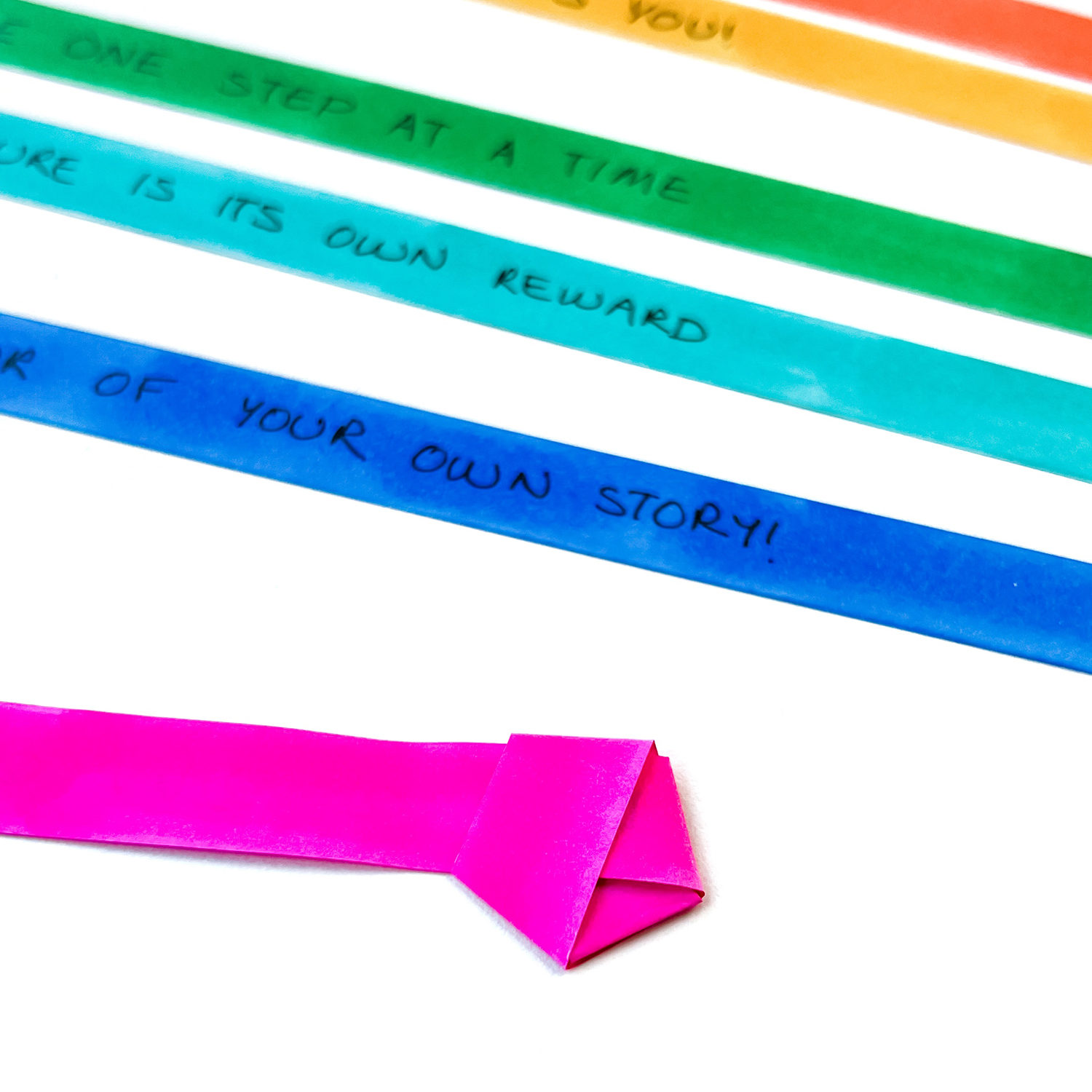 Using the long paper tail, start folding it or wrapping it across the pentagon shape you've just made.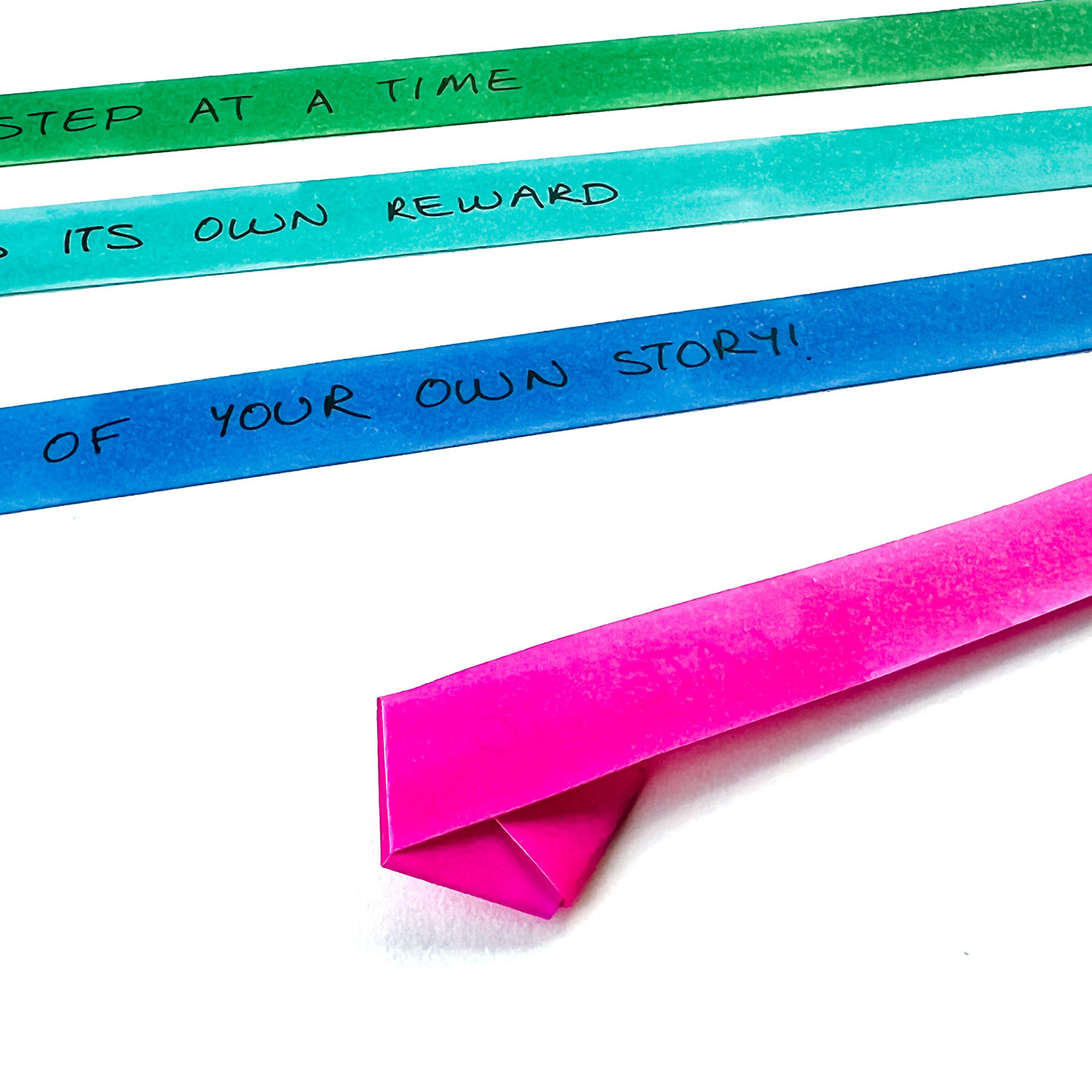 Keep folding until you've used up the long tail of paper.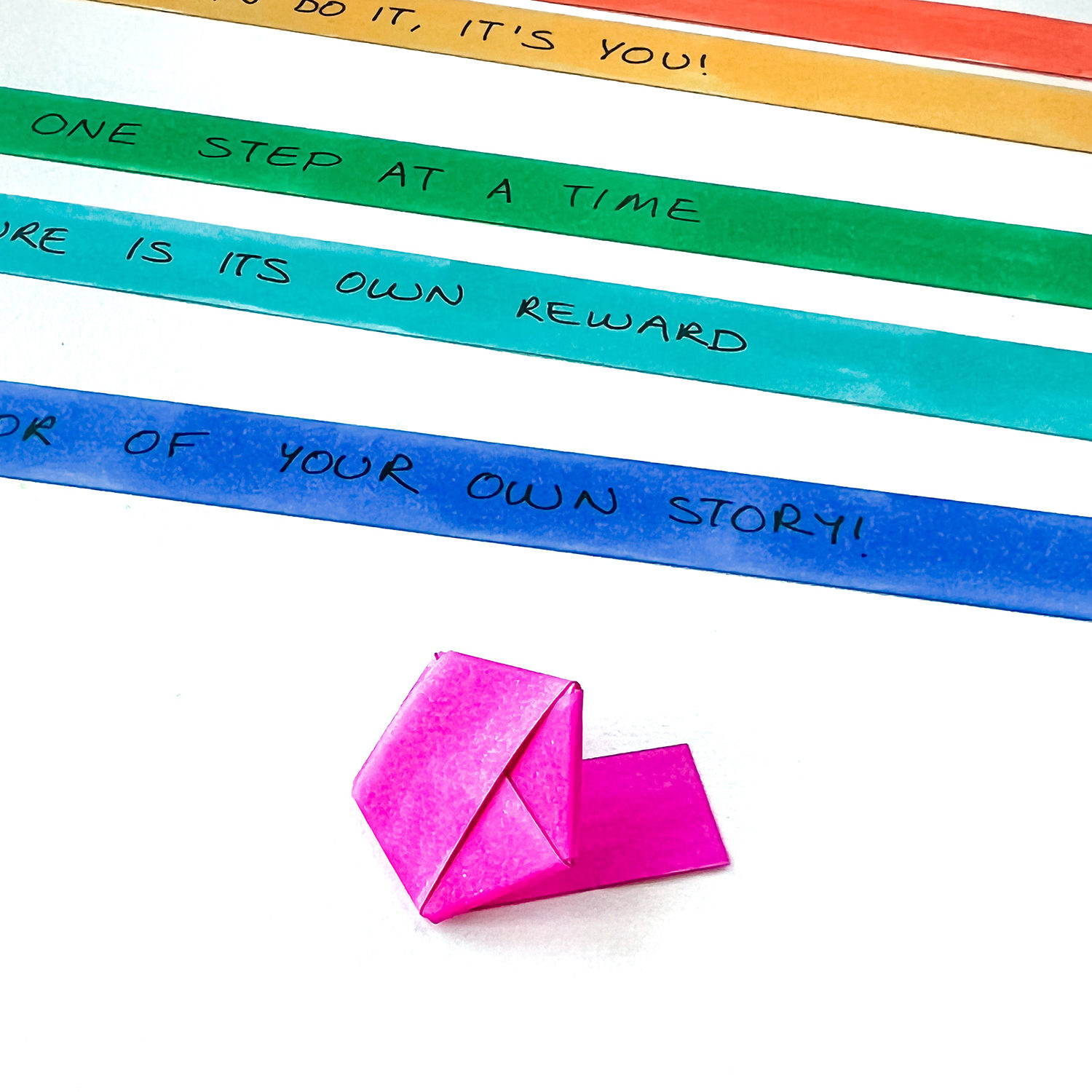 Tuck the remaining edge of paper under a folded section.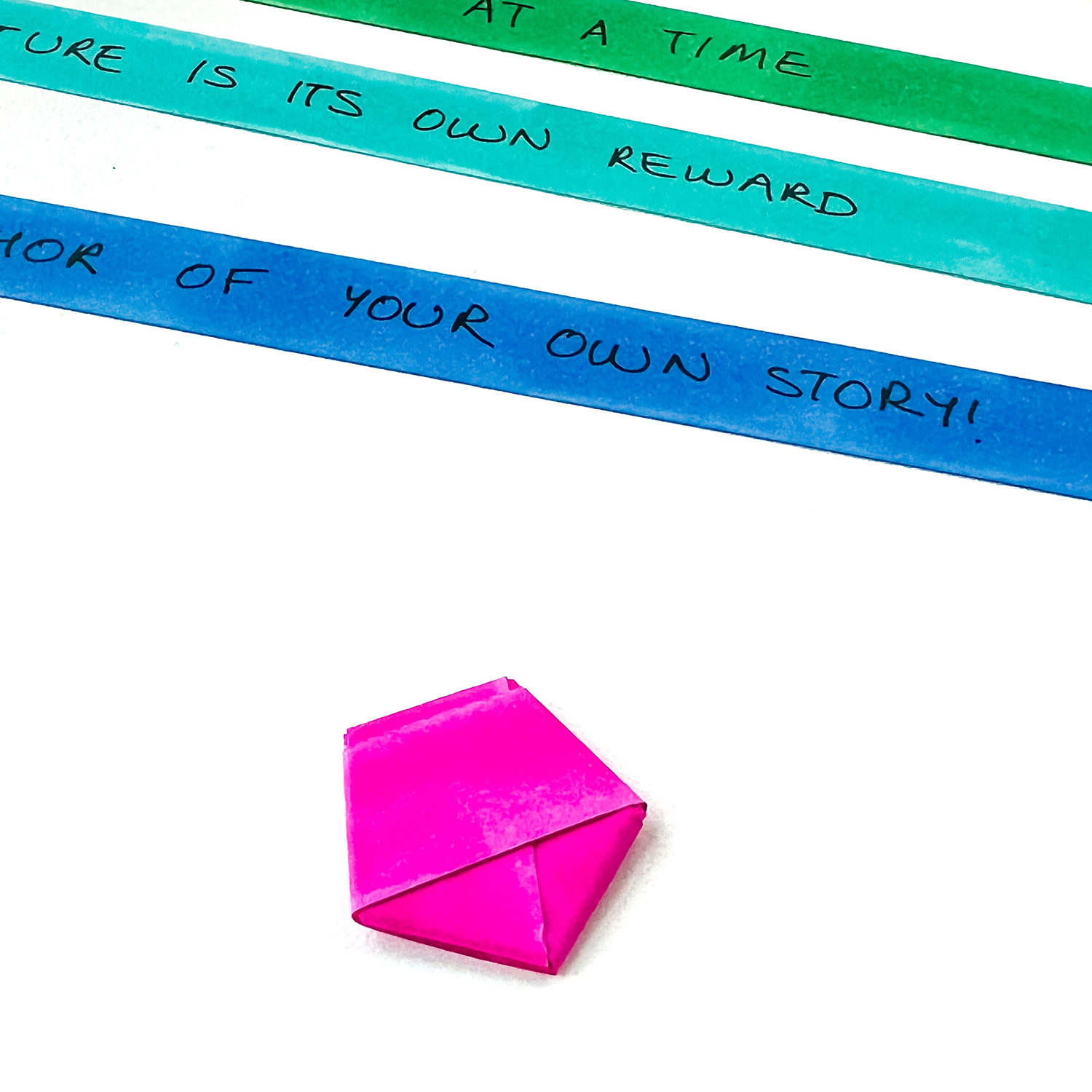 This is the trickiest bit and can take a bit of practice. Using your fingers, push the sides of the pentagon in to puff it up and form a star shape.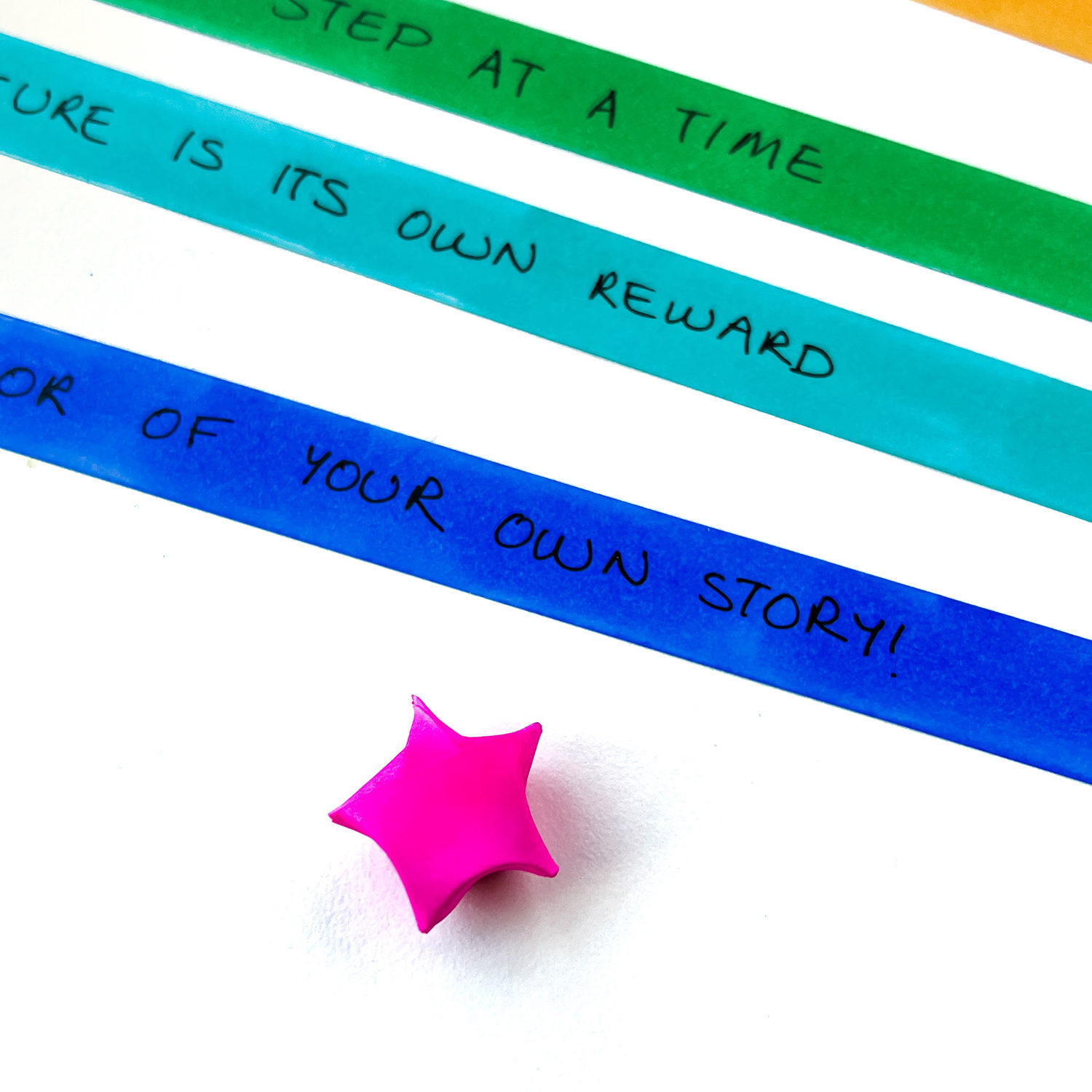 Step 4: Rinse and Repeat
Repeat the steps above until you have enough stars to fill a decorative jar or box.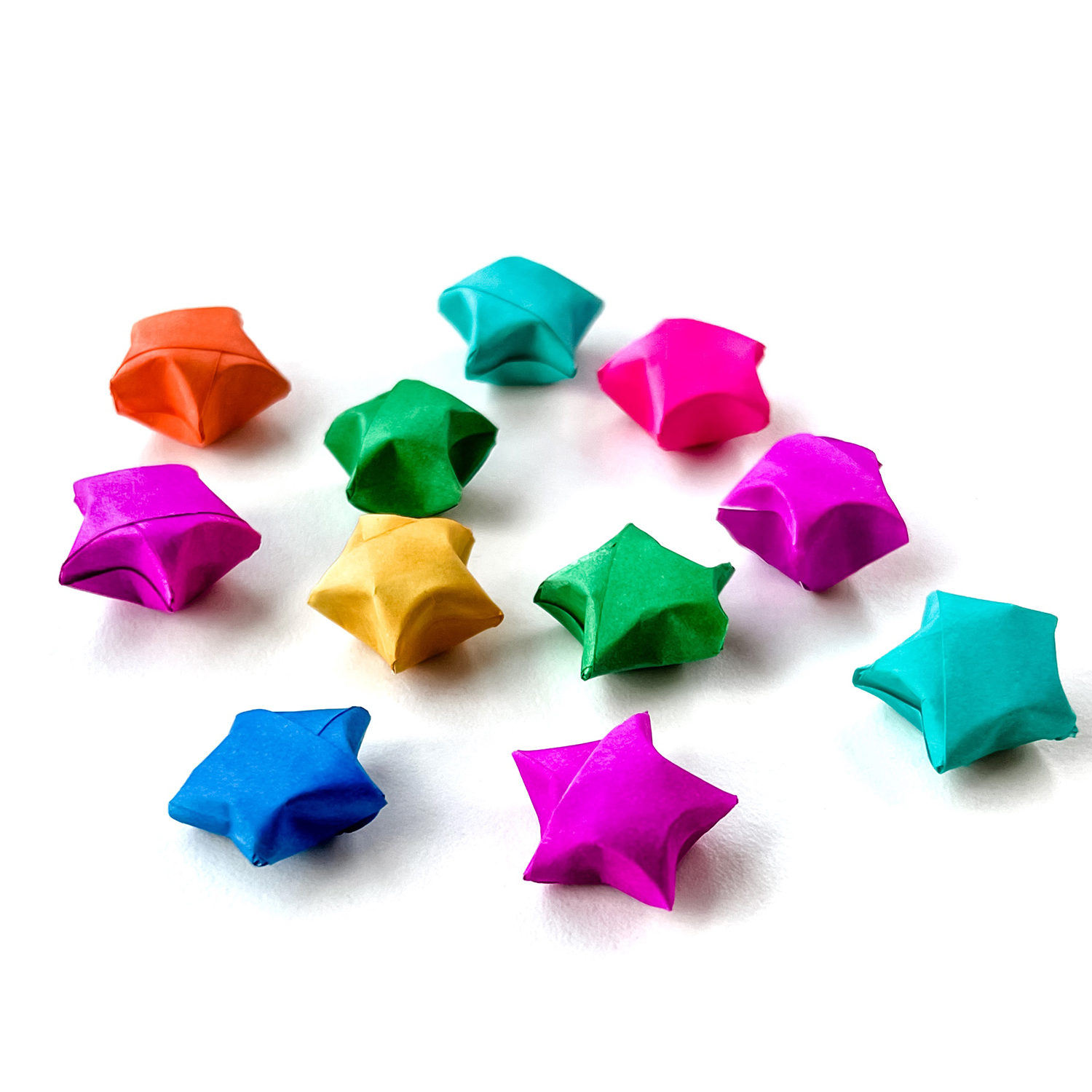 Wrap it, tie on some pretty ribbon, and you have a thoughtful homemade gift.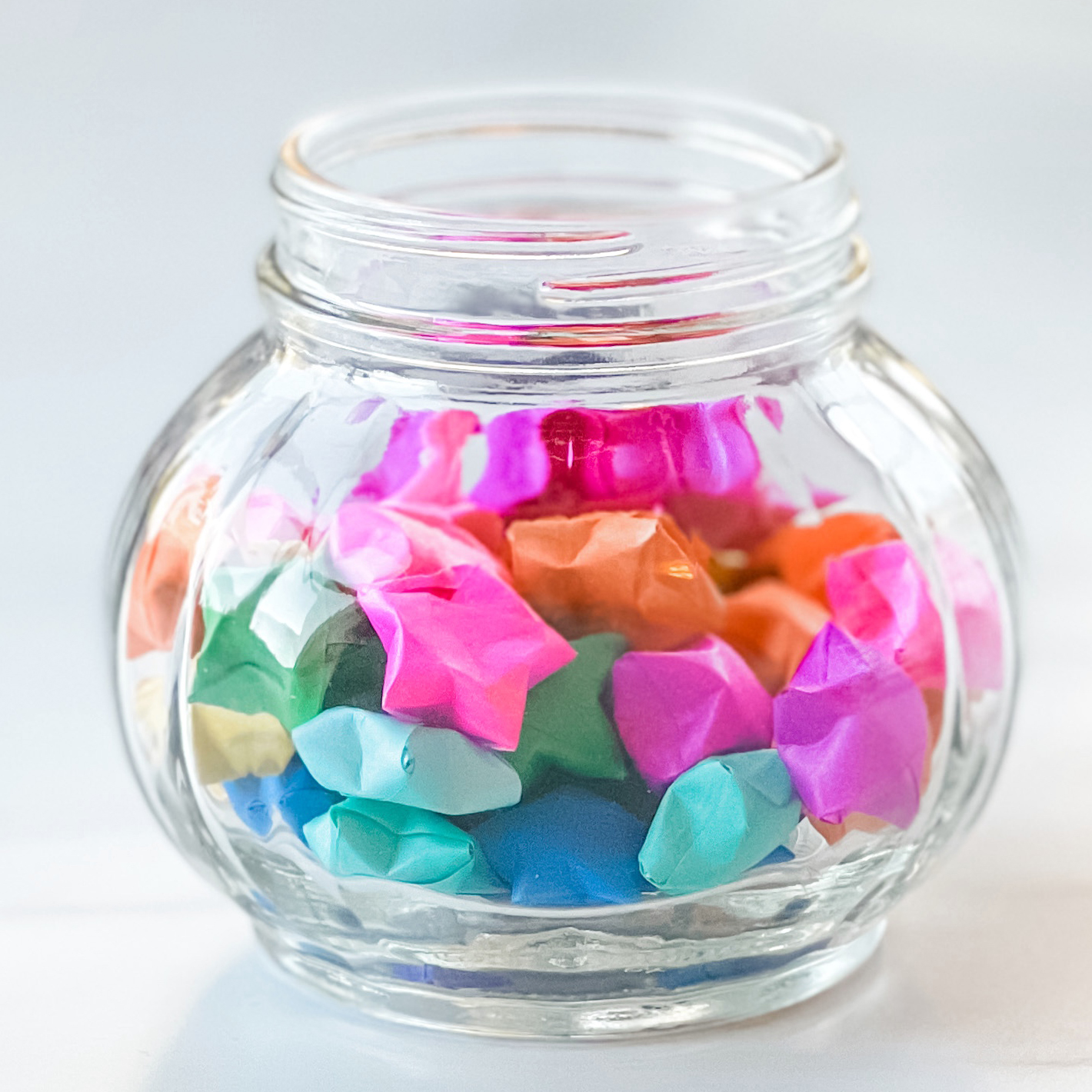 We'd love to see your ABT PRO Marker paper stars so tag @TombowUSA and @BrownPaperBunny on social media. If you're looking for more fun things to do with your ABT PRO Markers, check out this tutorial on creating Blended Lettering or these Easy Fall Doodles.