Hello Tombow friends, this is Jennie with a merry and bright card using the Tombow ABT PRO Alcohol-Based Markers.
Supplies:
Stamps
Mixed media paper
Cardstock and patterned paper
Embellishments
Step 1:
Stamp your image on mixed media paper. I use foam sheet underneath the paper. The cushion helps create a more crisp image.
Step 2:
Color the image starting with your darkest ABT PRO Marker colors (refer to the images below to see which colors I used), where the shadows would be in real life. Keep layering the colors from dark to light. I left the front of the girl's face light to reflect the light from the candle. Once I was done with her hair, I used a metallic gold marker on the hair highlights. I let it dry and used the lightest shade of a brown ABT PRO Marker (P907) over it. It creates a light shimmer.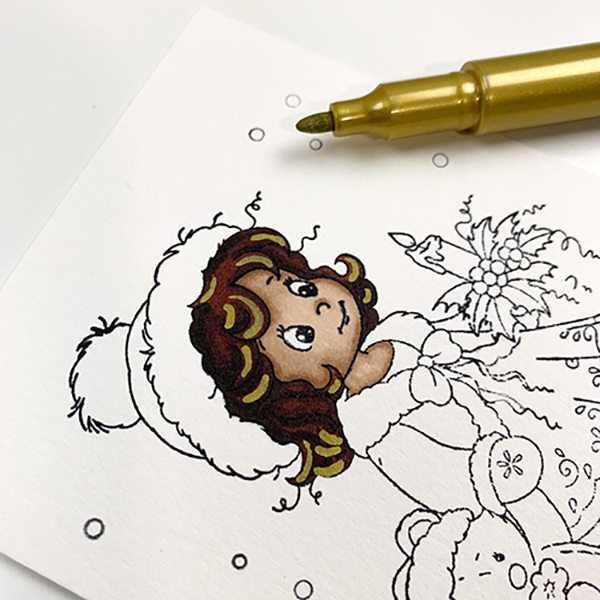 I used the first four colors (in the image below) on top for the hair and the bottom three (in the image below) for her skin.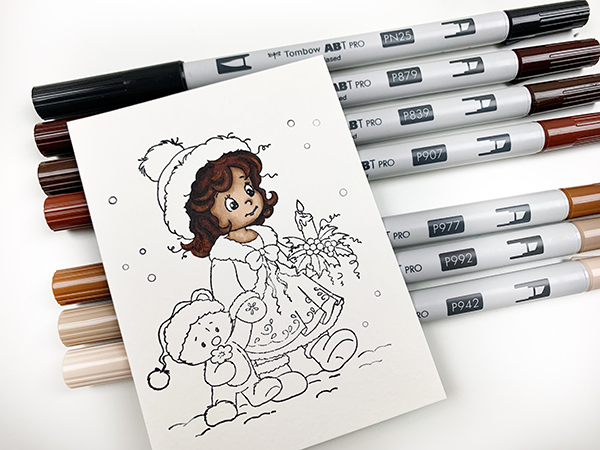 For the bow on the dress, the hat, and the mittens, I only used the two lightest shades of red ABT PRO Markers. This creates a subtle contrast to the dress.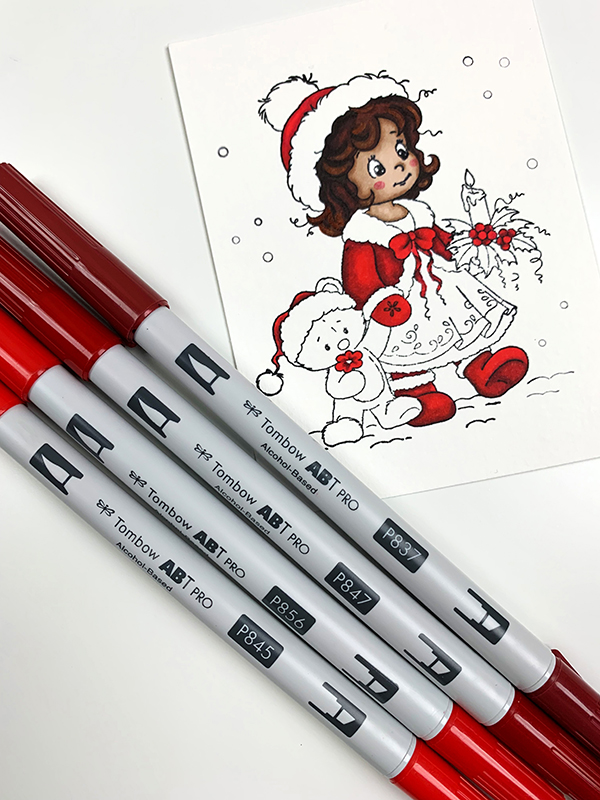 Step 3:
I used gold cardstock to mat the card and the image. It has a sleek and smooth surface, so I used my go to adhesive for this kind of surface: the Tombow Xtreme Adhesive. To give the image dimension, I used the Tombow Foam Tape. I used Tombow Adhesive Dots to glue the trim to the bow and the cluster to the card.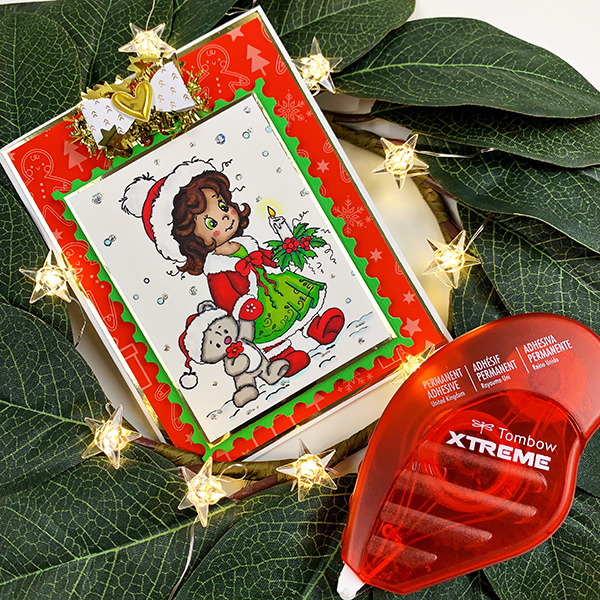 I hope you enjoyed this merry and bright card!