Have you ever made handmade gift tags? Sure they could take a bit of time but they sure make a big impact when tied to your packages. Hi there, Liz from Liz on Call here. Let's make a quick ornament gift tag using Tombow's ABT PRO Markers. You won't believe how quick and easy these are to make.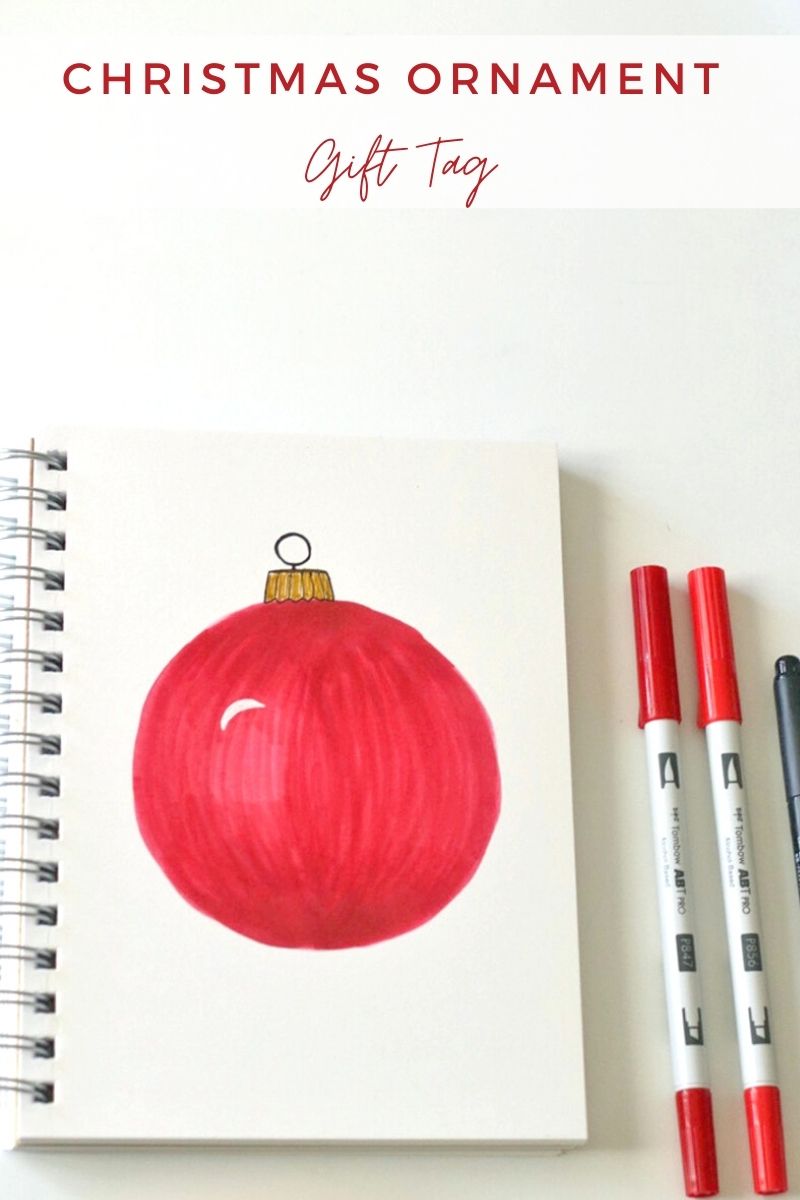 Wrapping holiday presents is one of my favorite things to do.  Actually wrapping any type of gift is my favorite thing. I think I am addicted to ribbon. I have a ton of ribbon that I love to add to packages.
Even though I have a lot of ribbon on hand, I don't always have gift tags on hand.  Luckily, they are pretty easy to make when you have the right tools on hand.
To Make This Christmas Ornament Gift Tag You Will Need:
Mixed media paper
Scissors
White gel pen
To get started, decide how big of an ornament you want.  Using a circular object, trace a circle onto your mixed media paper with the MONO Graph Mechanical Pencil.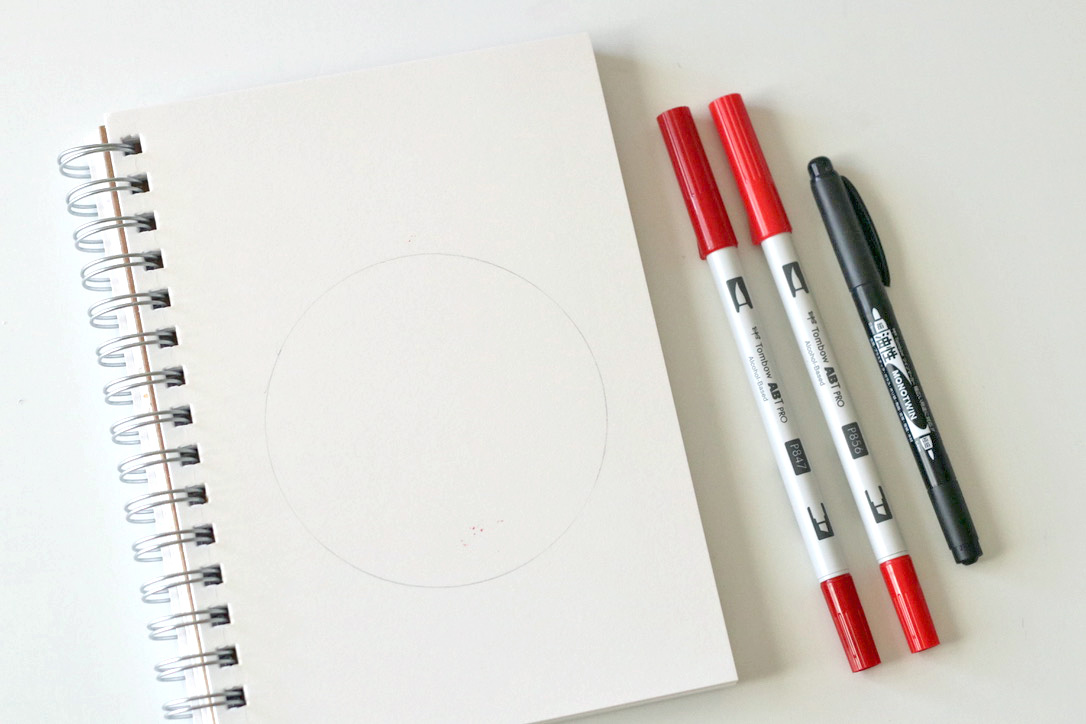 Choose 2 coordinating ABT PRO Marker colors. I used two different shades of red.  You could use any of the colors you want or have.  Add color to your circle with the brush tip of the ABT PRO Marker. Use the lighter of the colors first.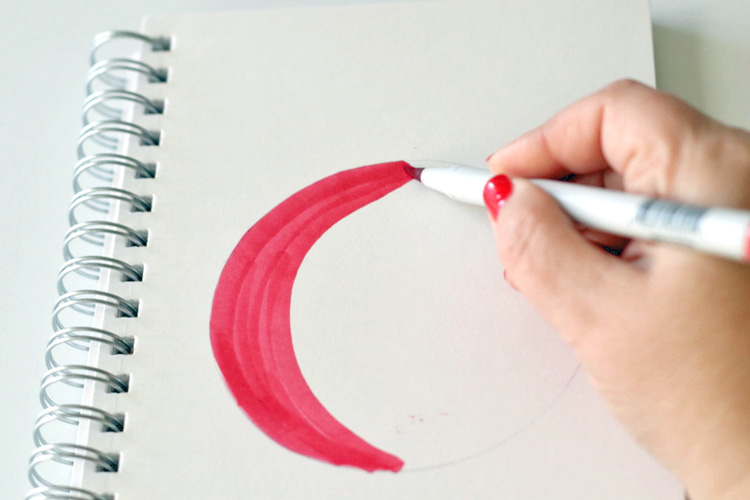 Fill the entire circle with the lighter color, and then use a darker shade to add darker areas to the top and bottom of the ornament. Then, start to add a bit more of the darker color to the middle section of the ornament.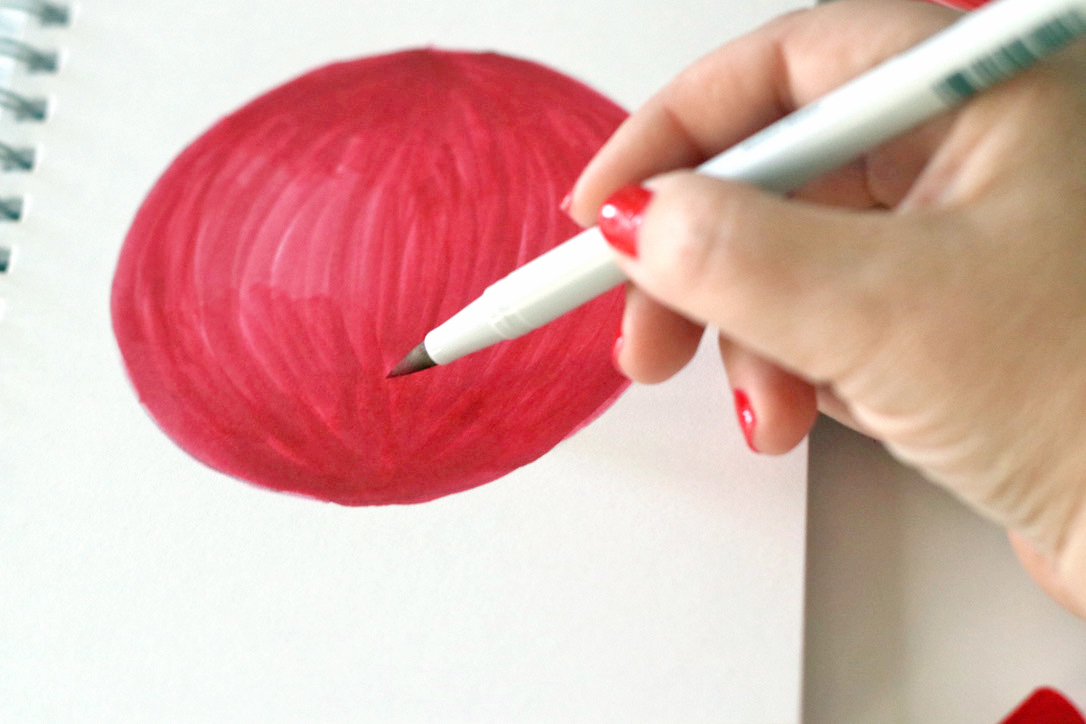 Leave a little bit of the lighter color showing through to give the effect of a highlight on the ornament. Use a white gel pen to add a little shiny mark to the area where you left some of the lighter color showing through.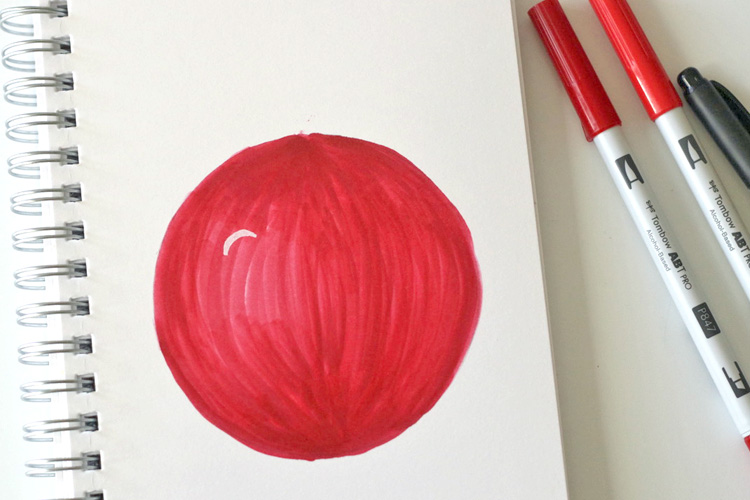 Use the MONO Twin to draw a top to your ornament.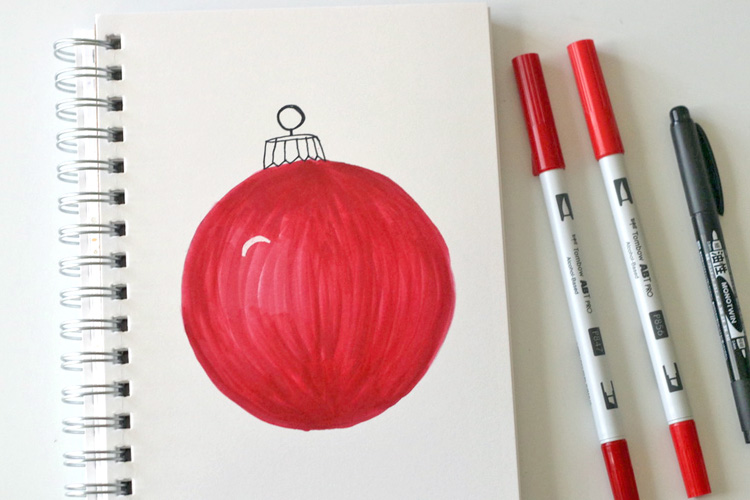 You can leave it alone at this point or fill in the top hanger piece with some color. I picked a little gold color to add to it.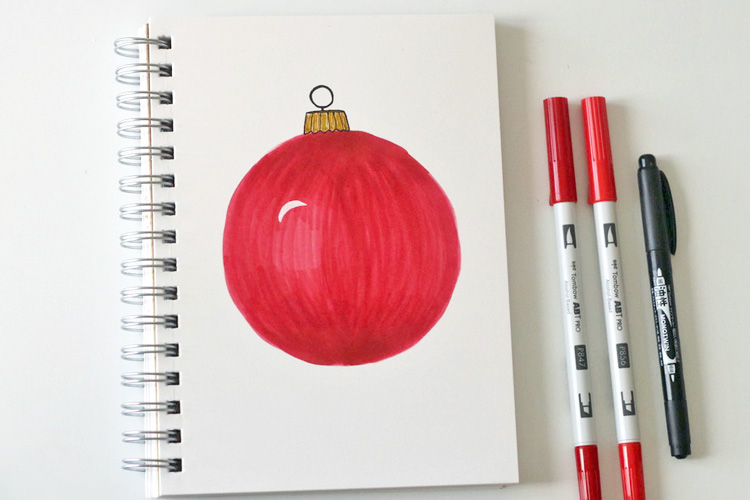 Once you are done with your ornament, it is time to make it into a tag.  All you have to do is use your scissors and cut it out!  Then, it is ready to tie to any beautifully wrapped gift ready for gifting.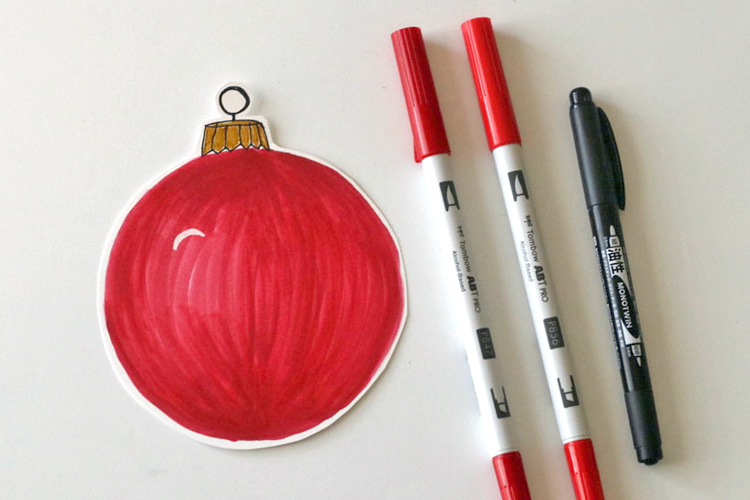 Didn't it turn out so cute?! How fun would it be to create ornament gift tags in all the colors!!