Hello friends, Adrienne from @studio80design here to share a tutorial on how to create a Christmas tree in your dot grid notebook! This tree is geometric and incorporates fun patterns, plus it's super easy, so anyone can do it!
Tools you'll need:
Step 1
The first step is to use your MONO Graph Mechanical Pencil to mark where you want your tree to go on your dot grid page. I kept mine centered, with every two rows having the same length.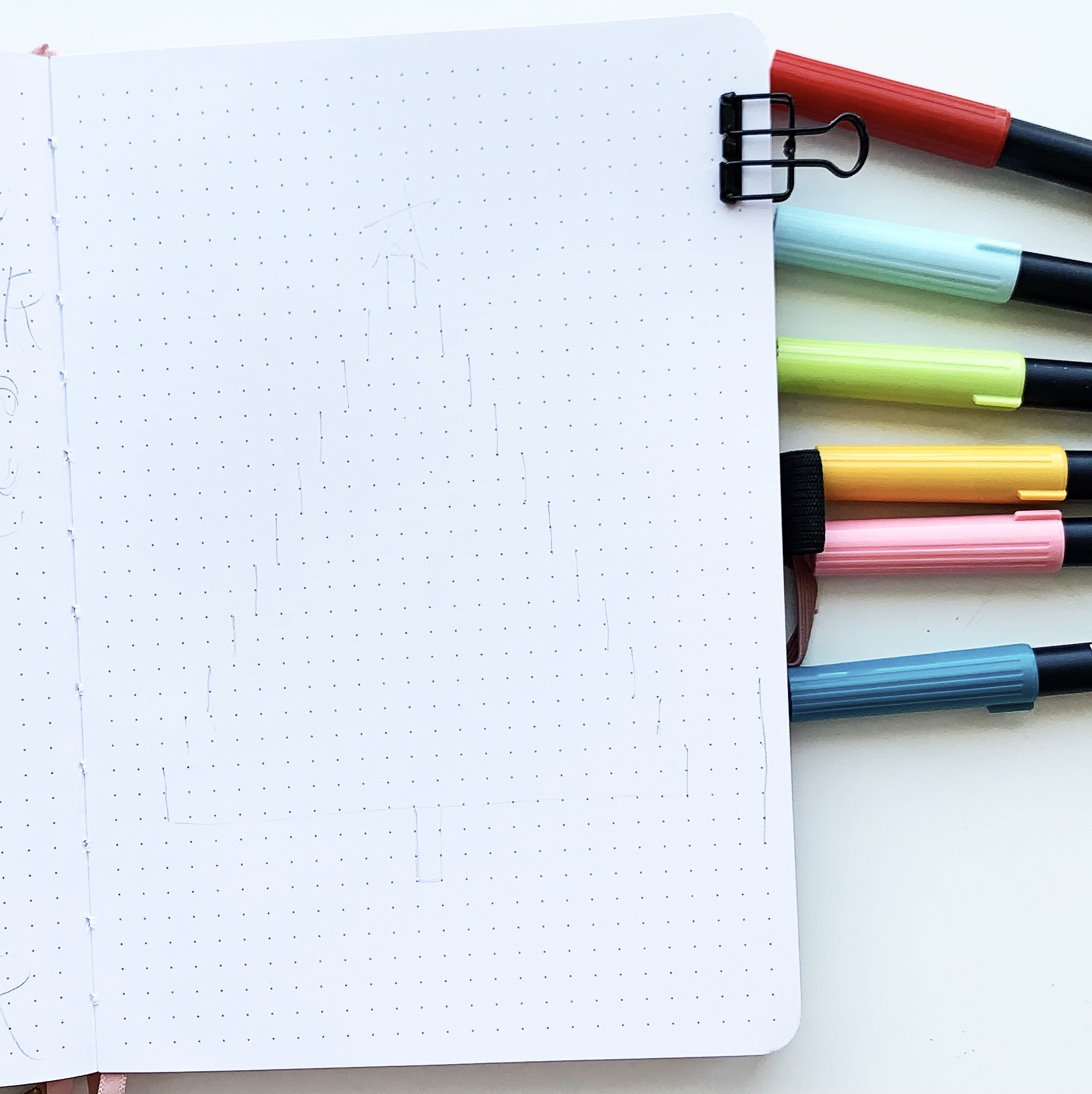 Step 2
Once you know where your tree will go, use Dual Brush Pens to color in horizontal lines. Start with one color and work your way down, alternating the colors.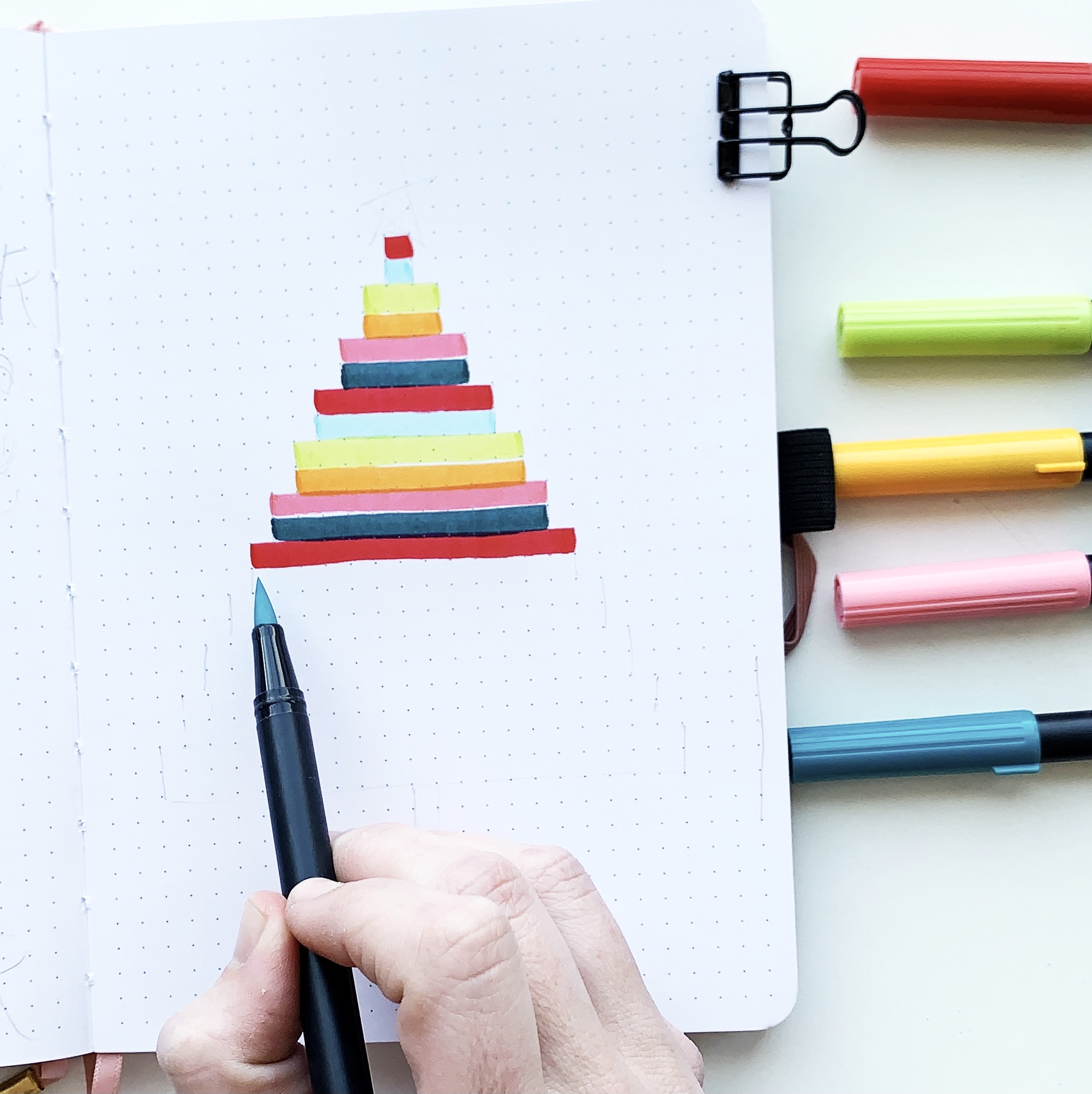 Step 3
Keep drawing lines with the brush tip down the page until the tree is full. Then, add three small lines (one square each) for the trunk.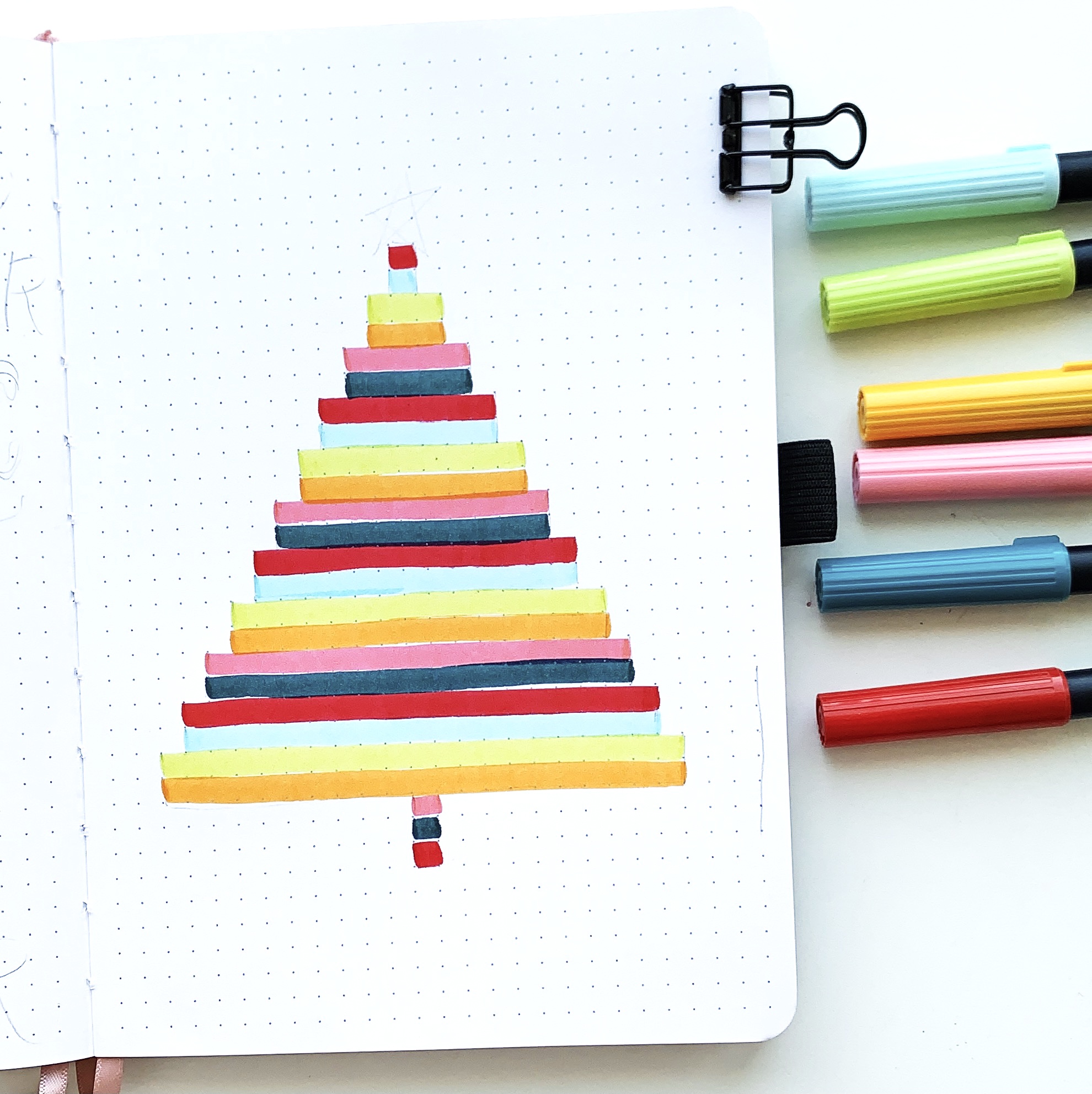 Step 4
Use MONO Drawing Pen 01 to draw different geometric designs on the horizontal lines going down the tree. Each line has its own design, but you can repeat designs if needed!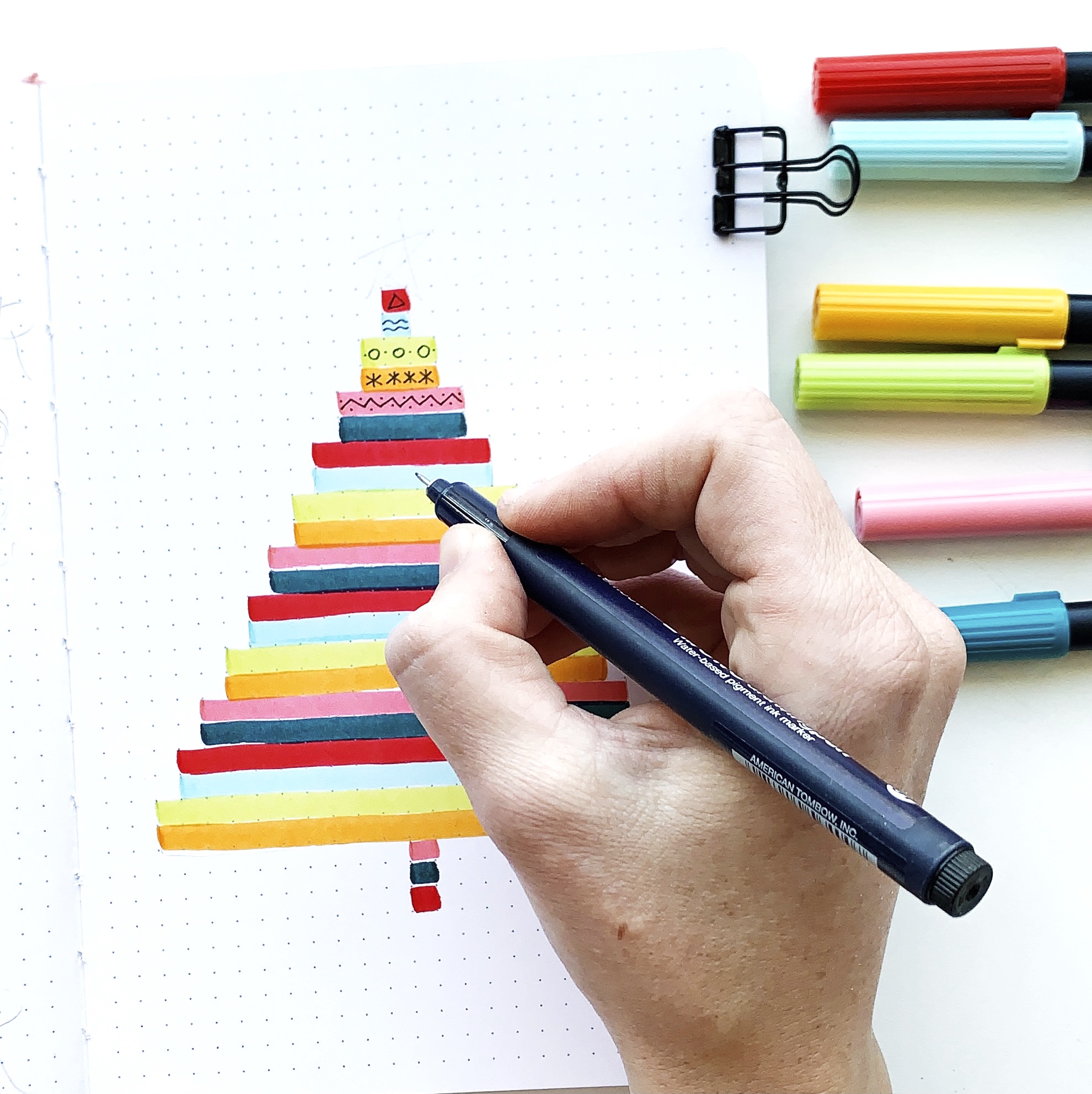 Step 5
Continue to draw designs all the way down the tree until it's all filled! Erase any extra lines with an eraser.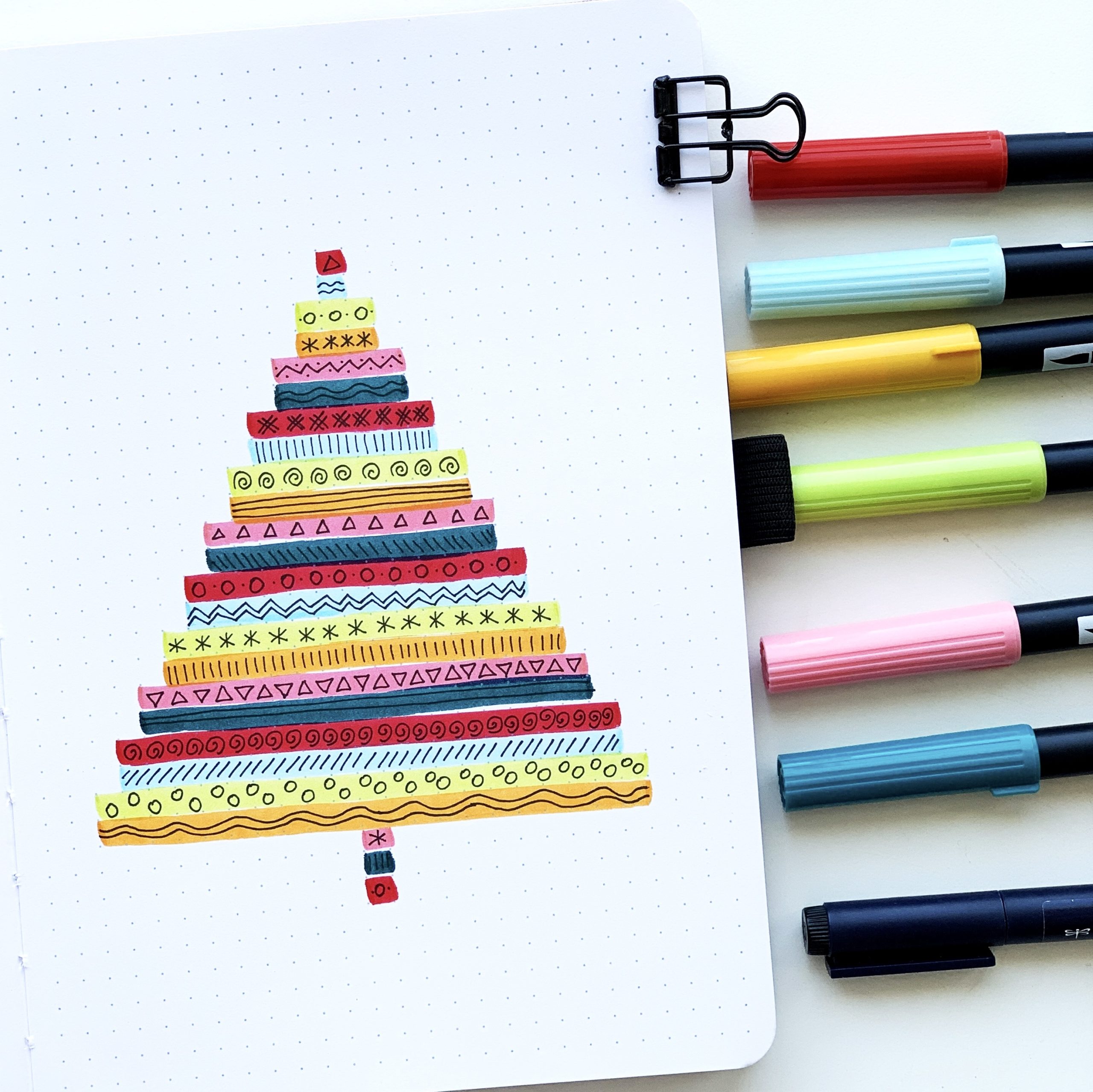 You're done! This Christmas tree is a fun way to add some color to your journal pages and get you in the holiday mood! I hope you found this tutorial helpful. For more inspiration like this, make sure to follow me @studio80design!
Check out these awesome holiday posts: