Have you ever used alcohol markers on resin? Hello friends, Ali LePere here! I want to walk you through how I color my resin projects with the Tombow ABT PRO Alcohol-Based Markers. Let's get started!
Materials Used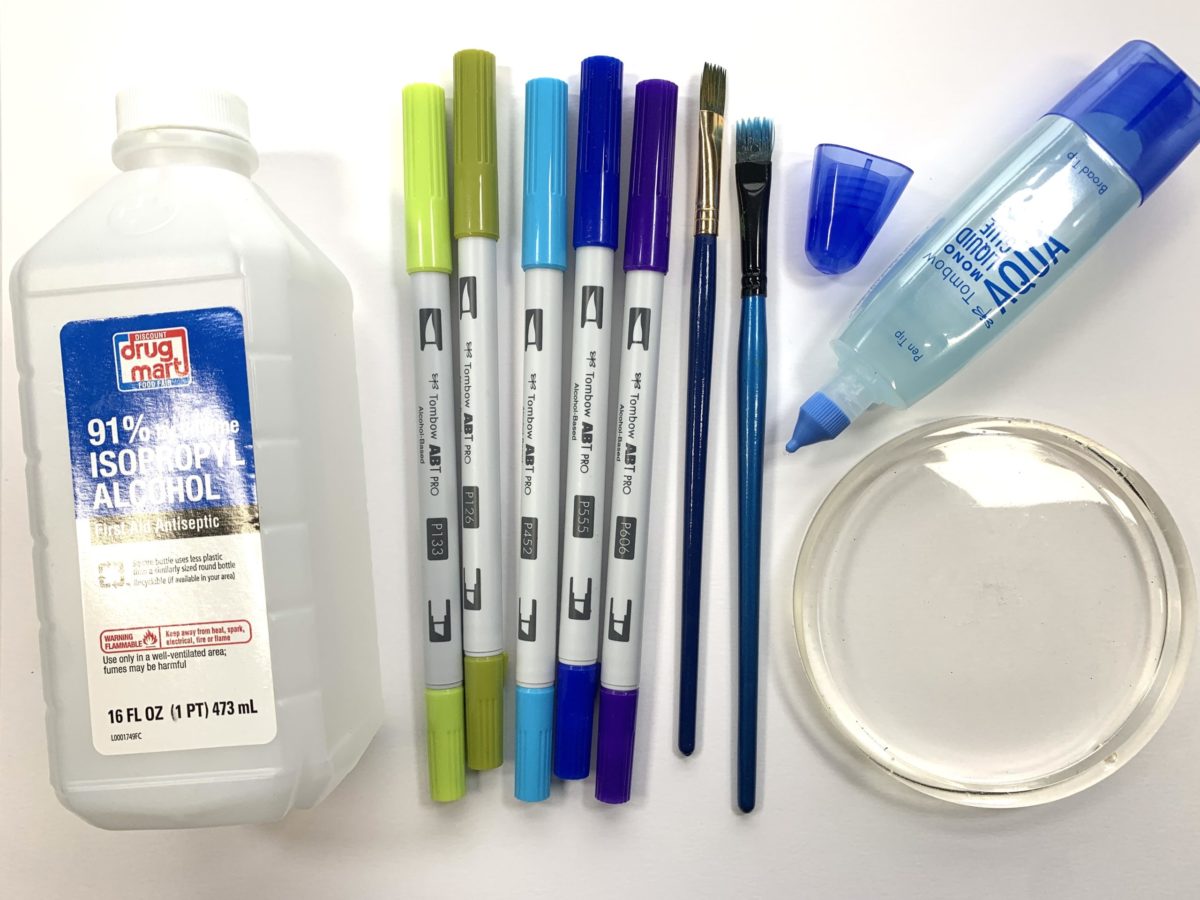 Two paint brushes (One for mixing alcohol ink and the other for applying glue)

91% isopropyl alcohol

Resin coasters (other resin objects can also work)
*Optional Items: Tombow MONO Graph Mechanical Pencil, mixed media paper, and scissors
Step 1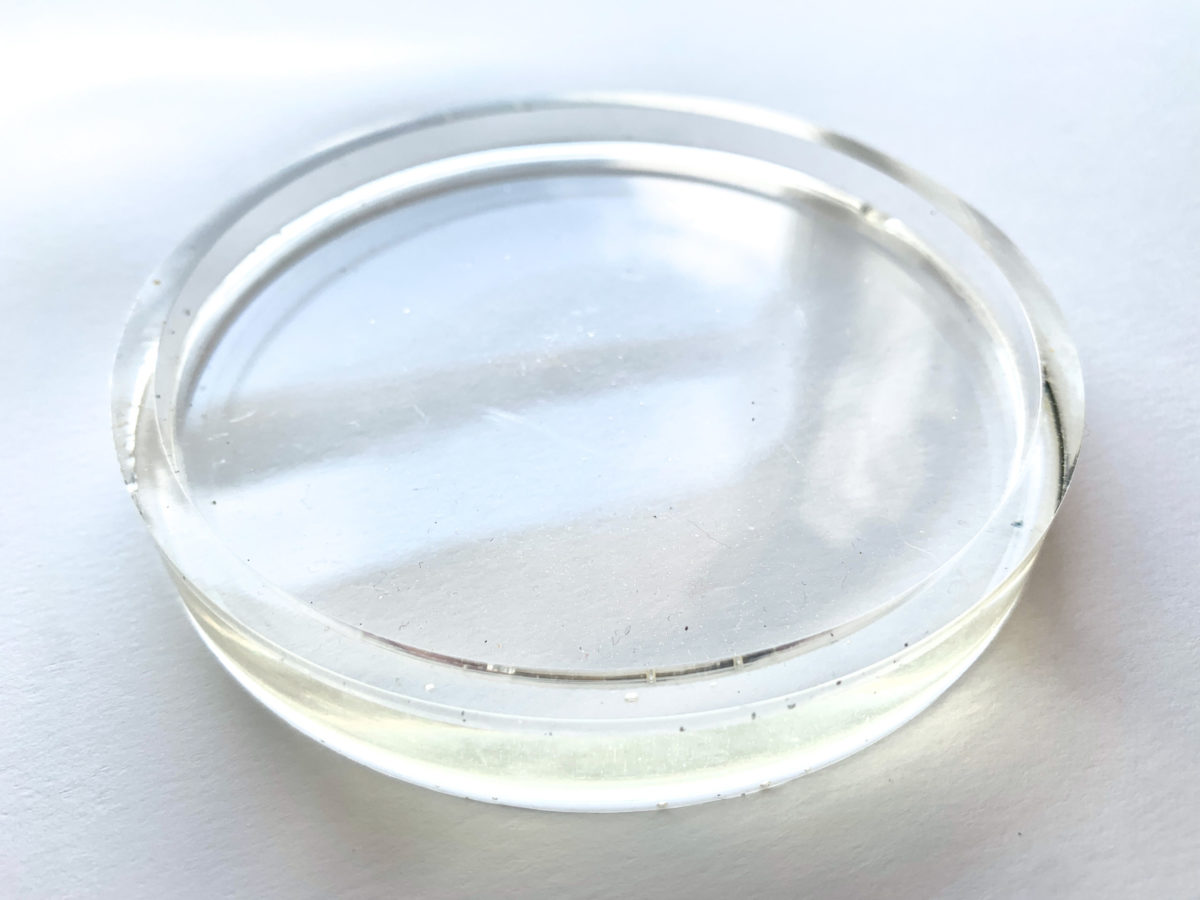 I started off with a resin coaster I had made. I swatched some color on the underside of the coaster with the ATB PRO Alcohol-Based Markers. How you decide to swatch is up to you! I went with some loose ovals.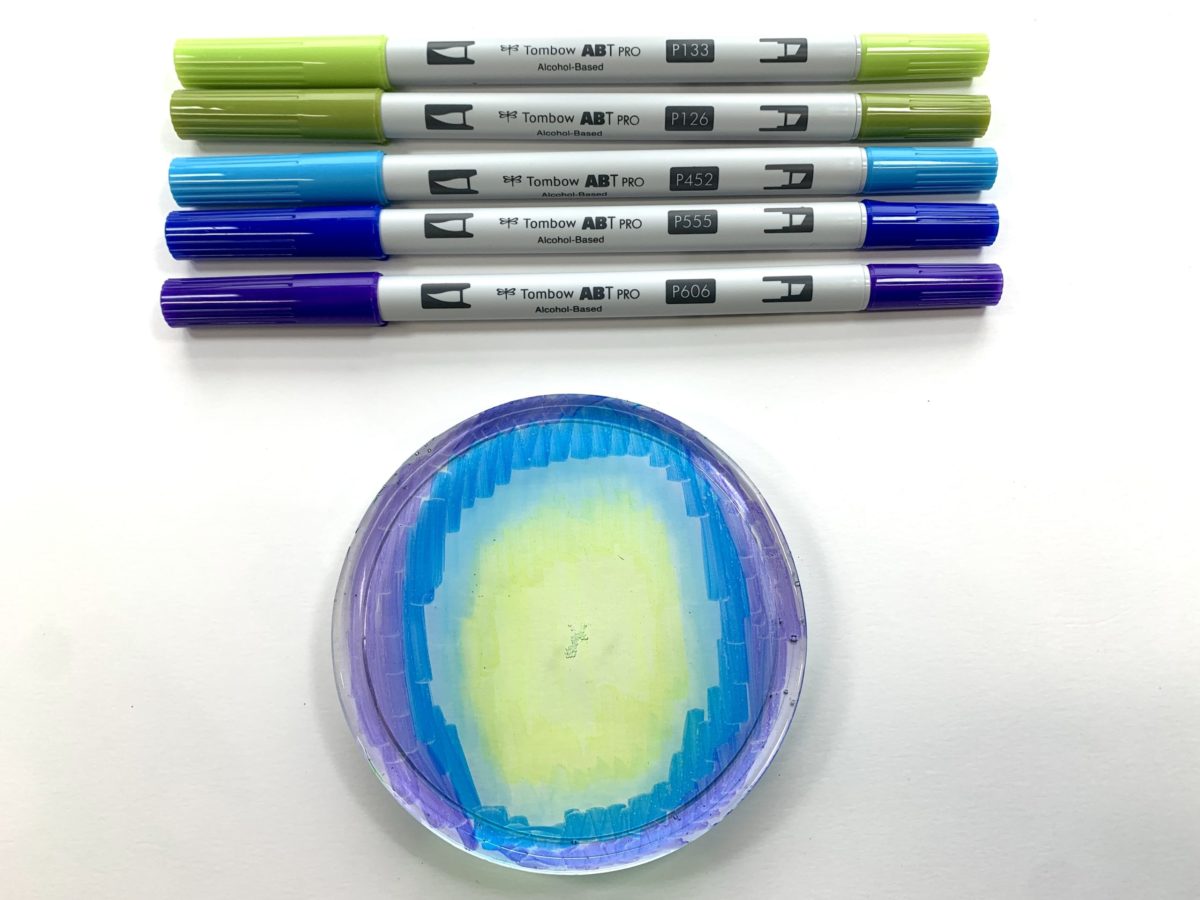 Step 2 
I used 91% isopropyl alcohol to wet the ink with a paintbrush. If you look closely, you can see where I put the alcohol on the left side of the resin coaster. The alcohol is going to dilute the ink a little bit. It is also going to make the different color inks combine and shift over the surface of the resin.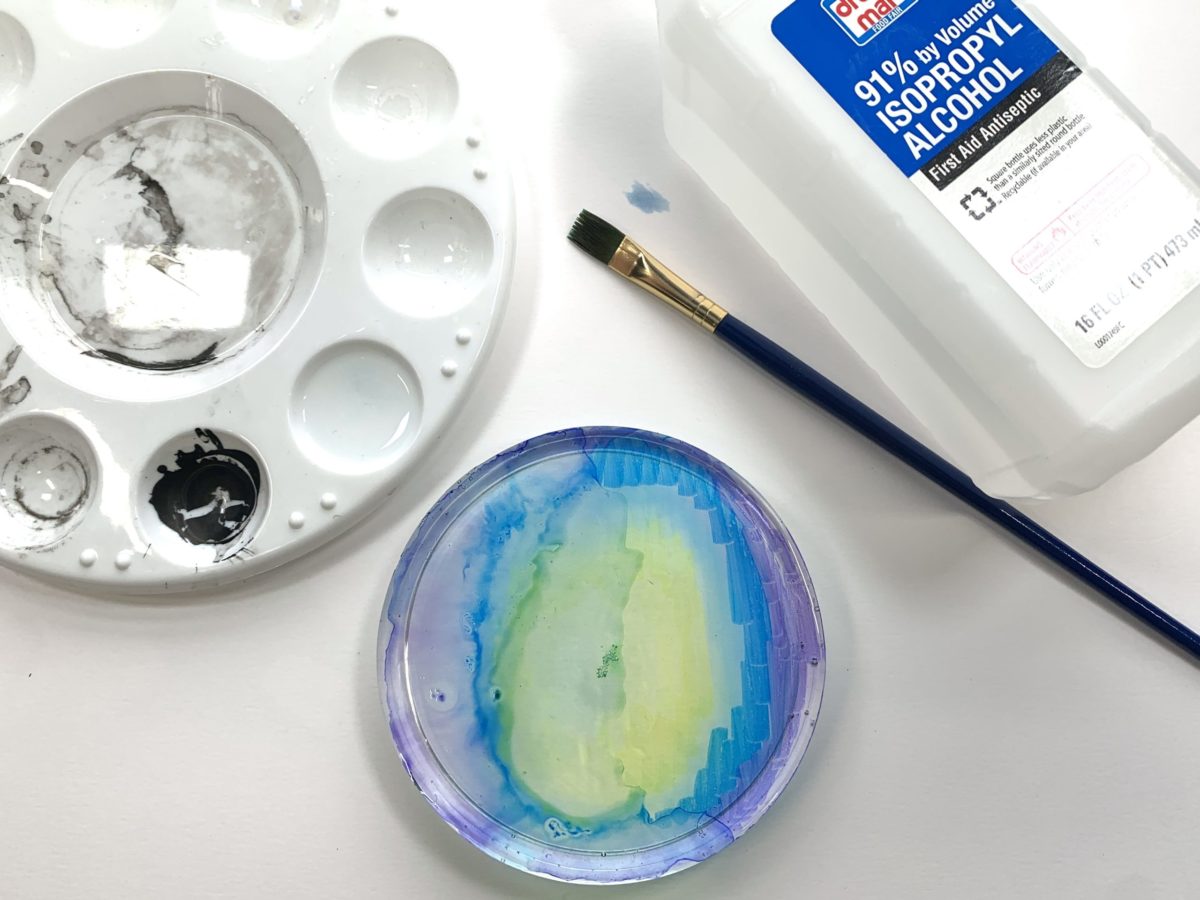 Let the alcohol and ink dry completely. I used a small fan to speed up the process.
Step 3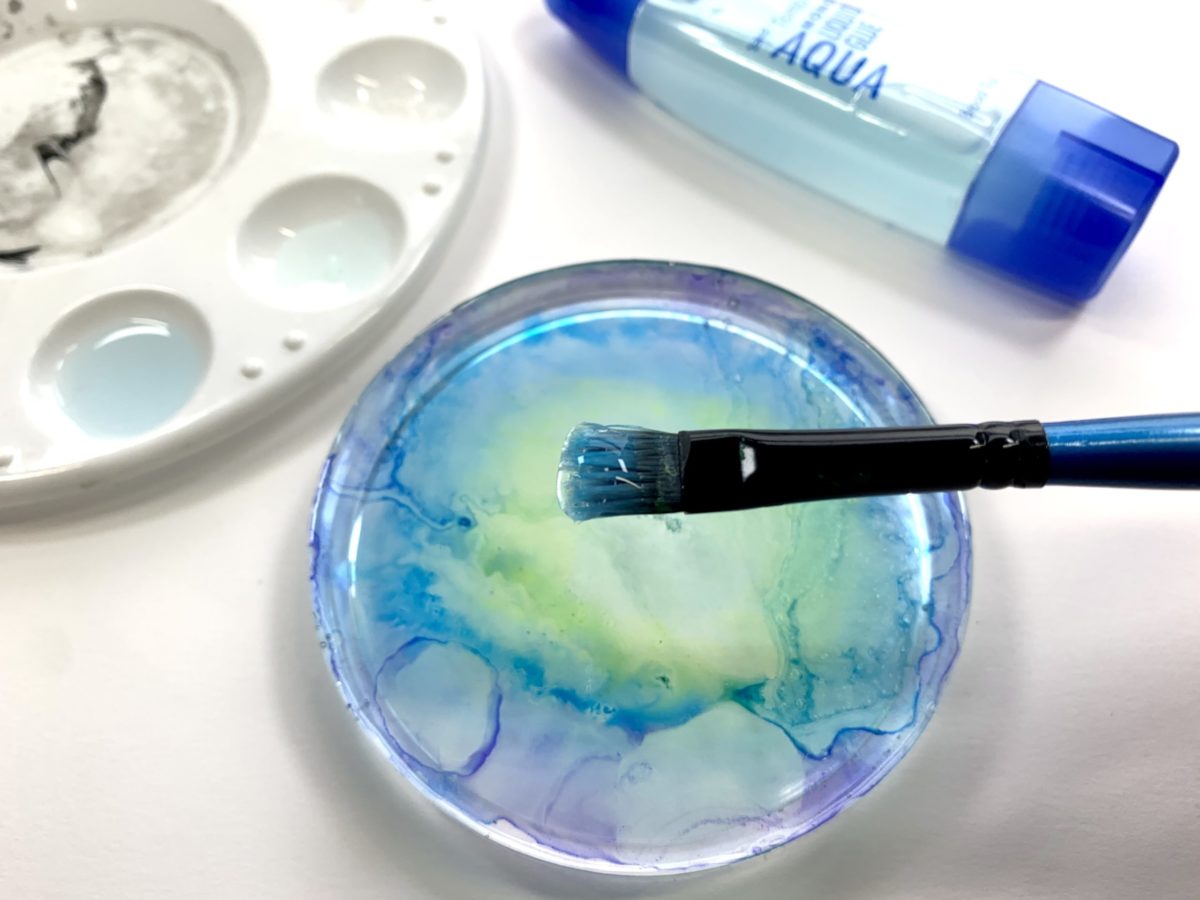 Next, I used the MONO Aqua Liquid Glue to seal the layer of alcohol ink. I used the second paintbrush to apply the glue directly over the alcohol ink.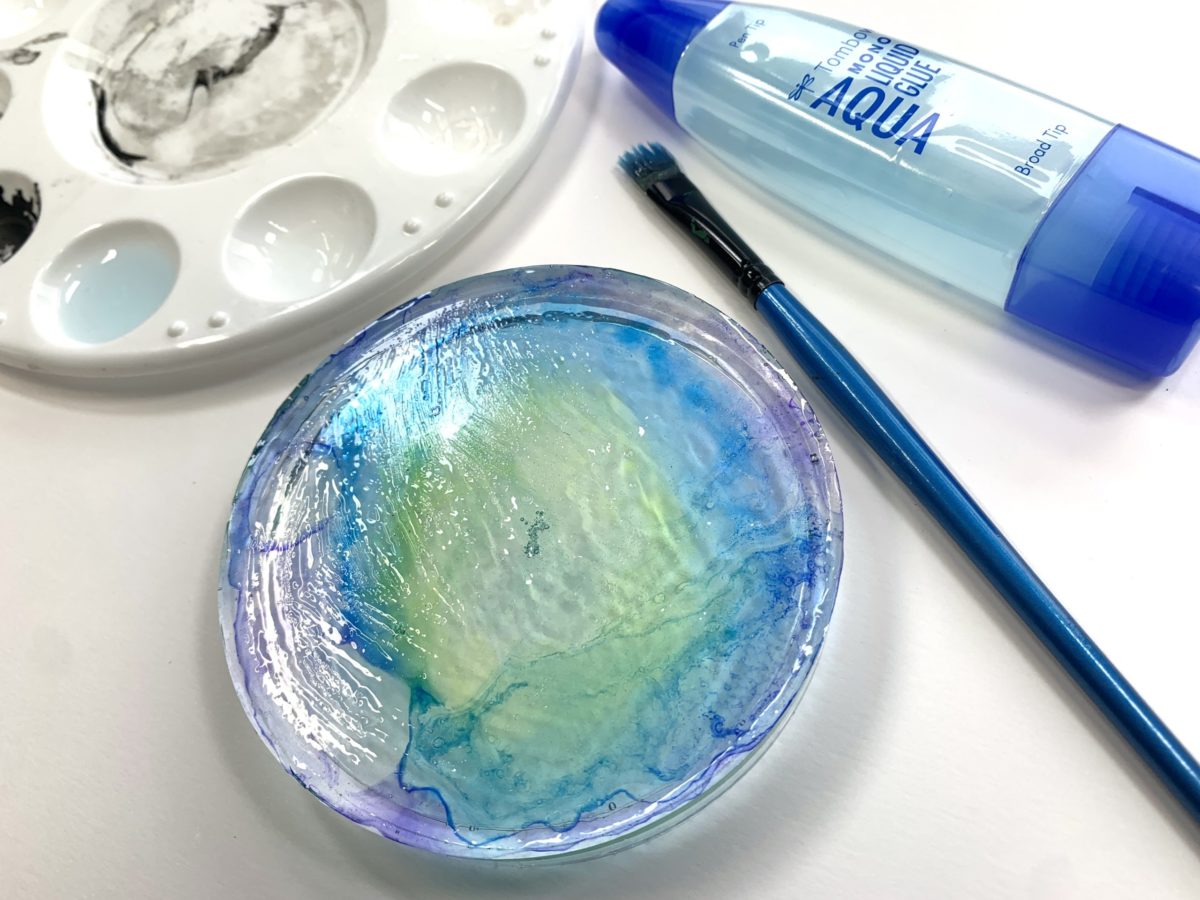 Once the glue dries, repeat these three steps! One layer of ink will look great, but the colors will be more vibrant and there will be more texture to the final look! It takes time, but it's worth the wait. Plus, using a fan between layers to dry the alcohol ink and glue will speed up the process!
This is what the coaster looks like after three layers of alcohol ink and glue!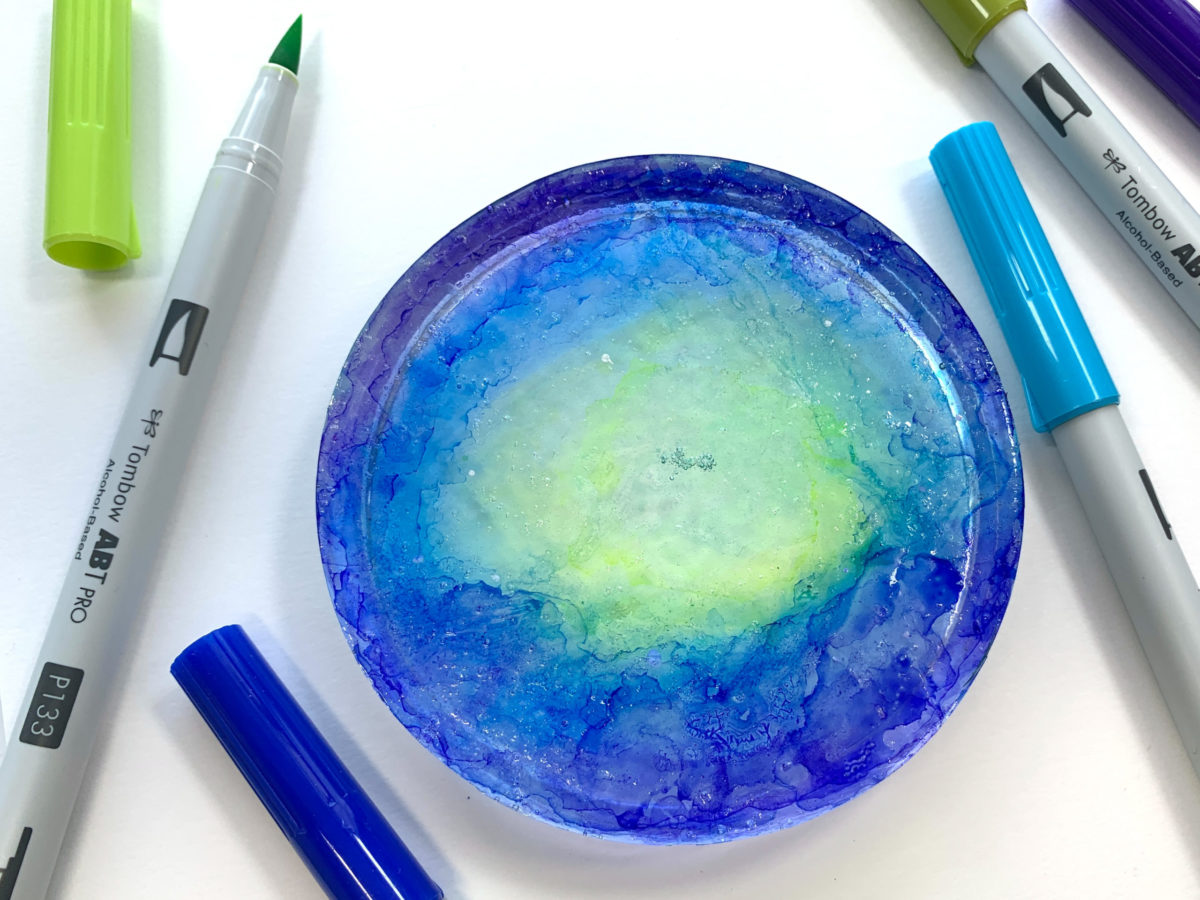 Optional – Add a Backing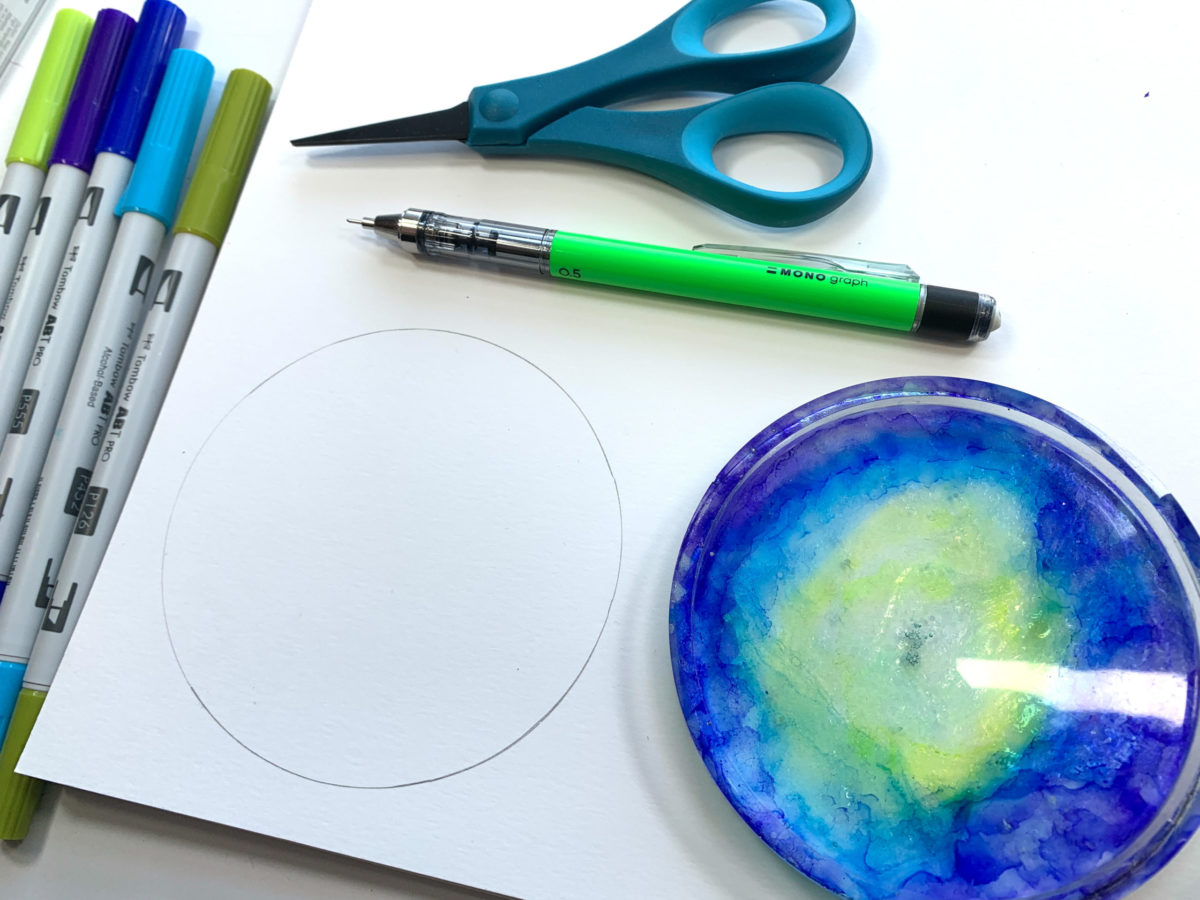 I added a white paper backing to the underside of the resin coaster to make the colors pop! I used the Tombow MONO Graph Mechanical Pencil to trace around the resin shape.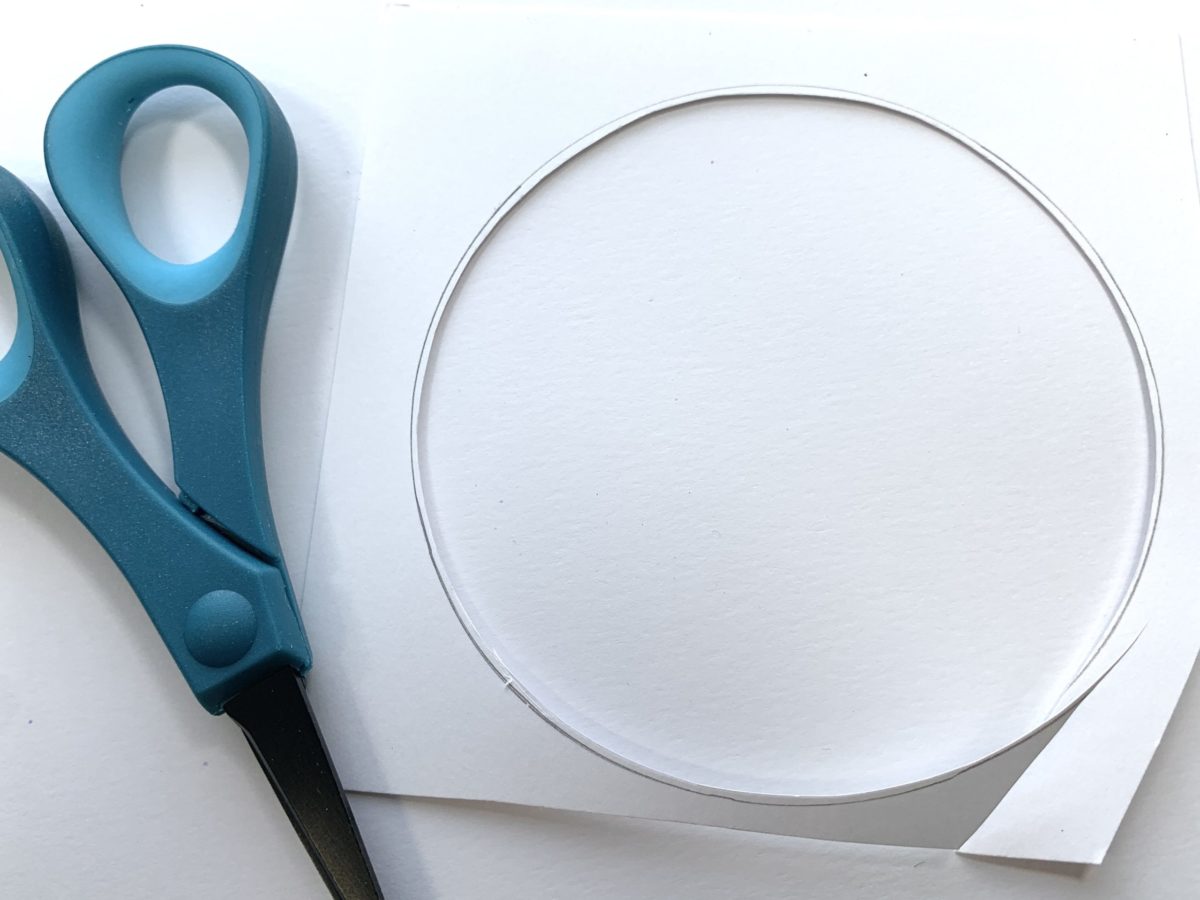 Then, I used scissors to cut around the inside of the traced shape. I used the same paintbrush from step three to apply MONO Aqua Liquid Glue to the resin.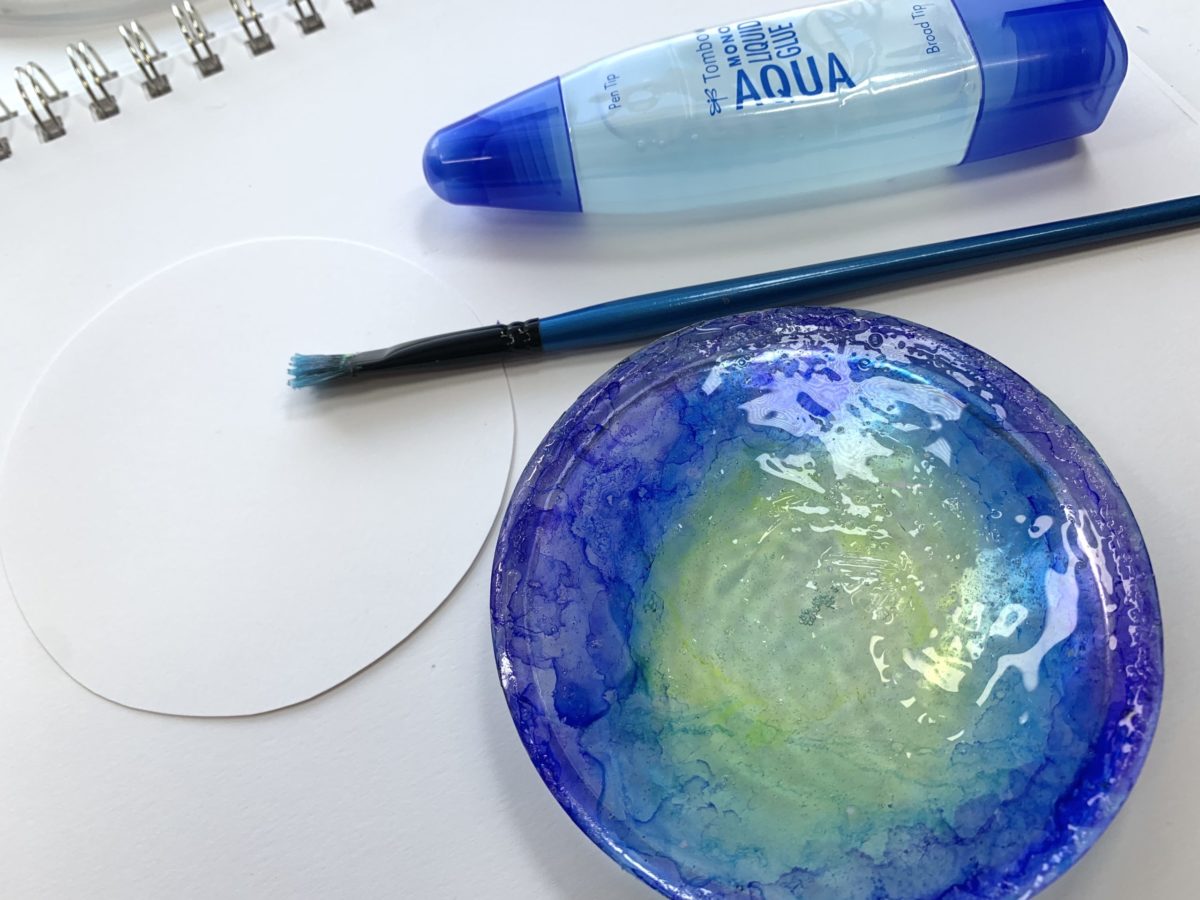 Lastly, I stuck on the paper and let it dry!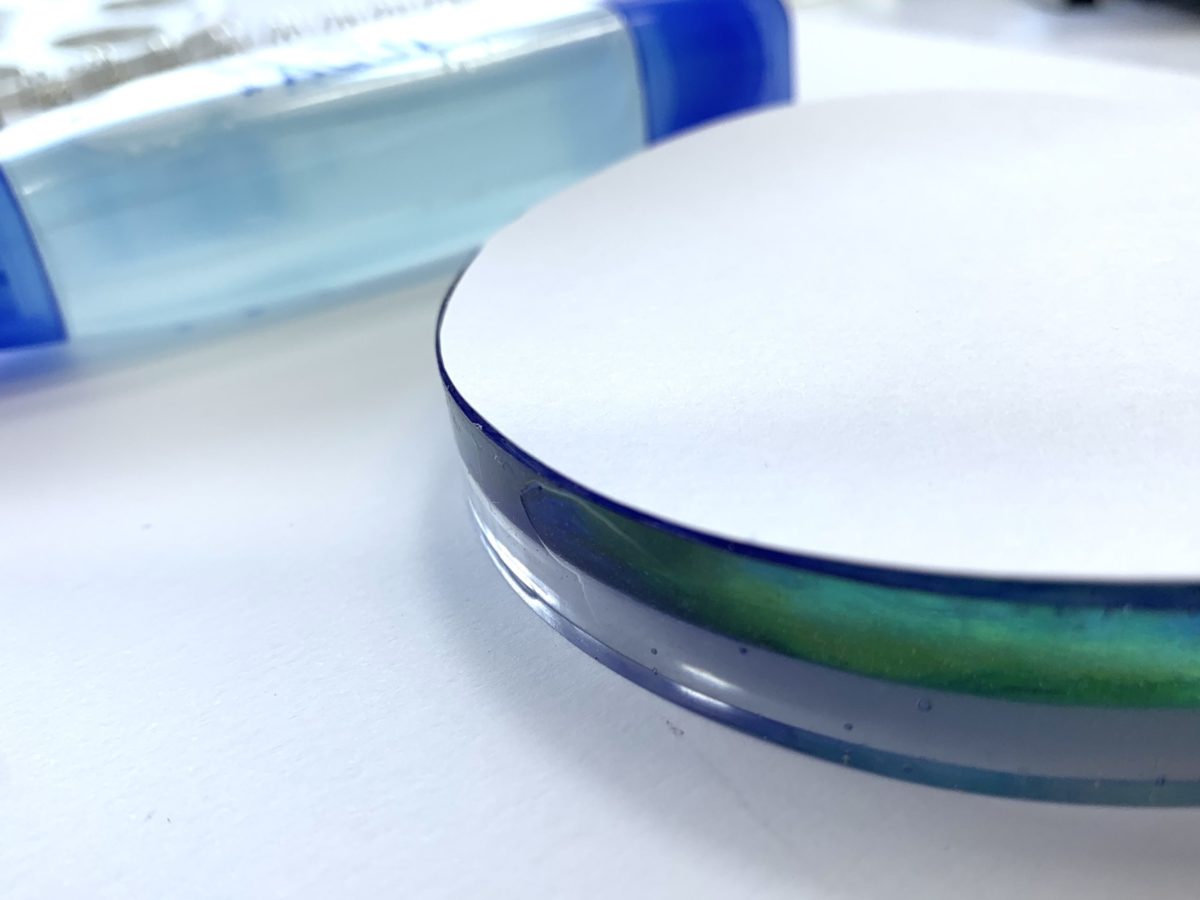 These steps can be applied to anything you make out of resin, though making coasters is really simple. Plus, they can be really simple and practical DIY gifts!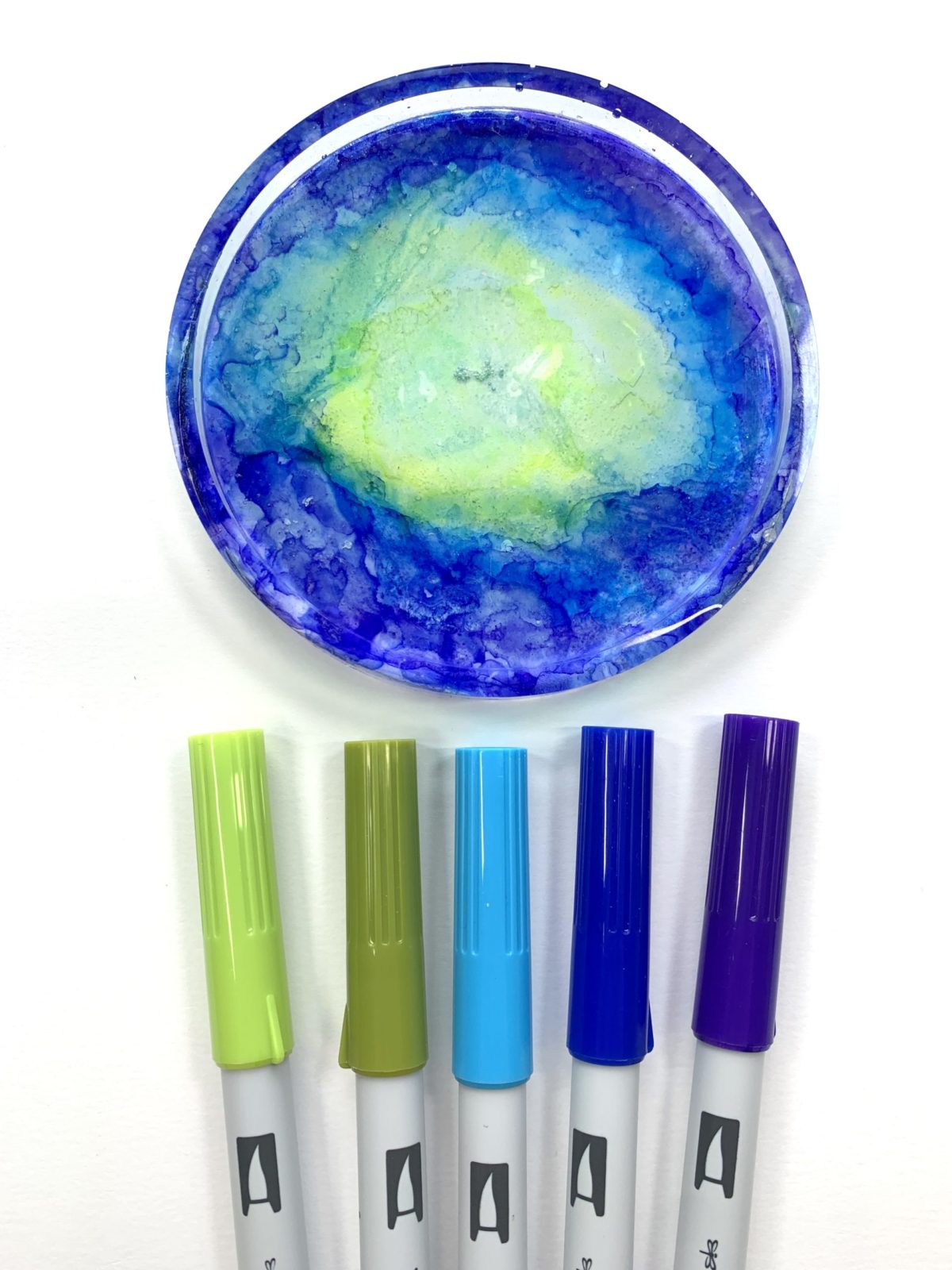 If you want to learn about other ways to use the ABT PRO Alcohol-Based Markers, check out these great posts:
Make sure to tag Tombow if you try out any of these projects. And until next time, happy crafting!