Hey Tombow fans, it's Mandy from @thebrewtifulword with an easy Christmas garland you can create for your Christmas cards, planners, and journals!
Let's grab our supplies and get started!
MATERIALS
Journal, planner, or greeting card
STEP 1 – Draw out garland
Using MONO Drawing Pen 01, draw a line across the top of your journal page and down the sides.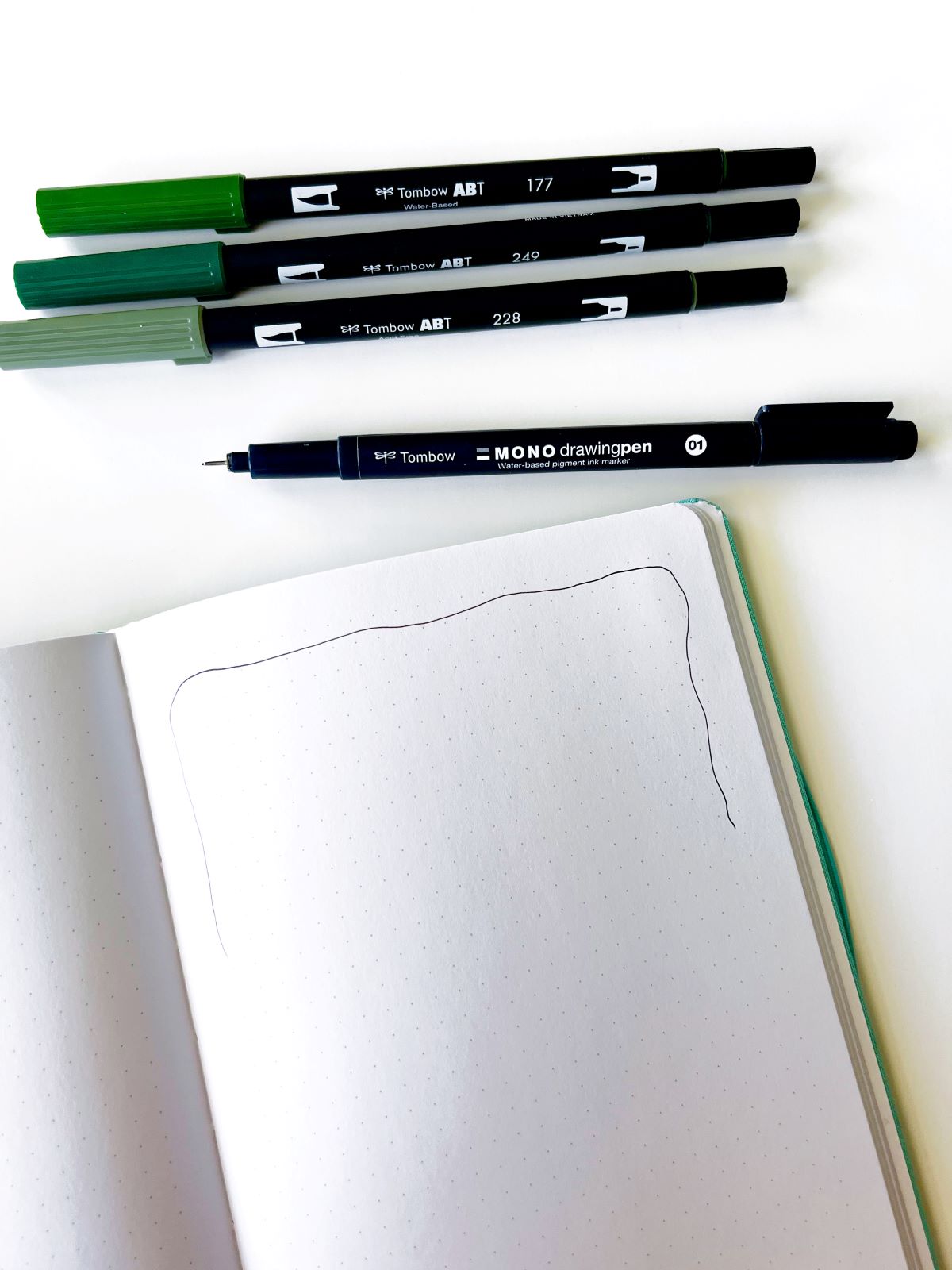 Next, using Dual Brush Pen 228, create very thin flicks of ink following the line on one side only.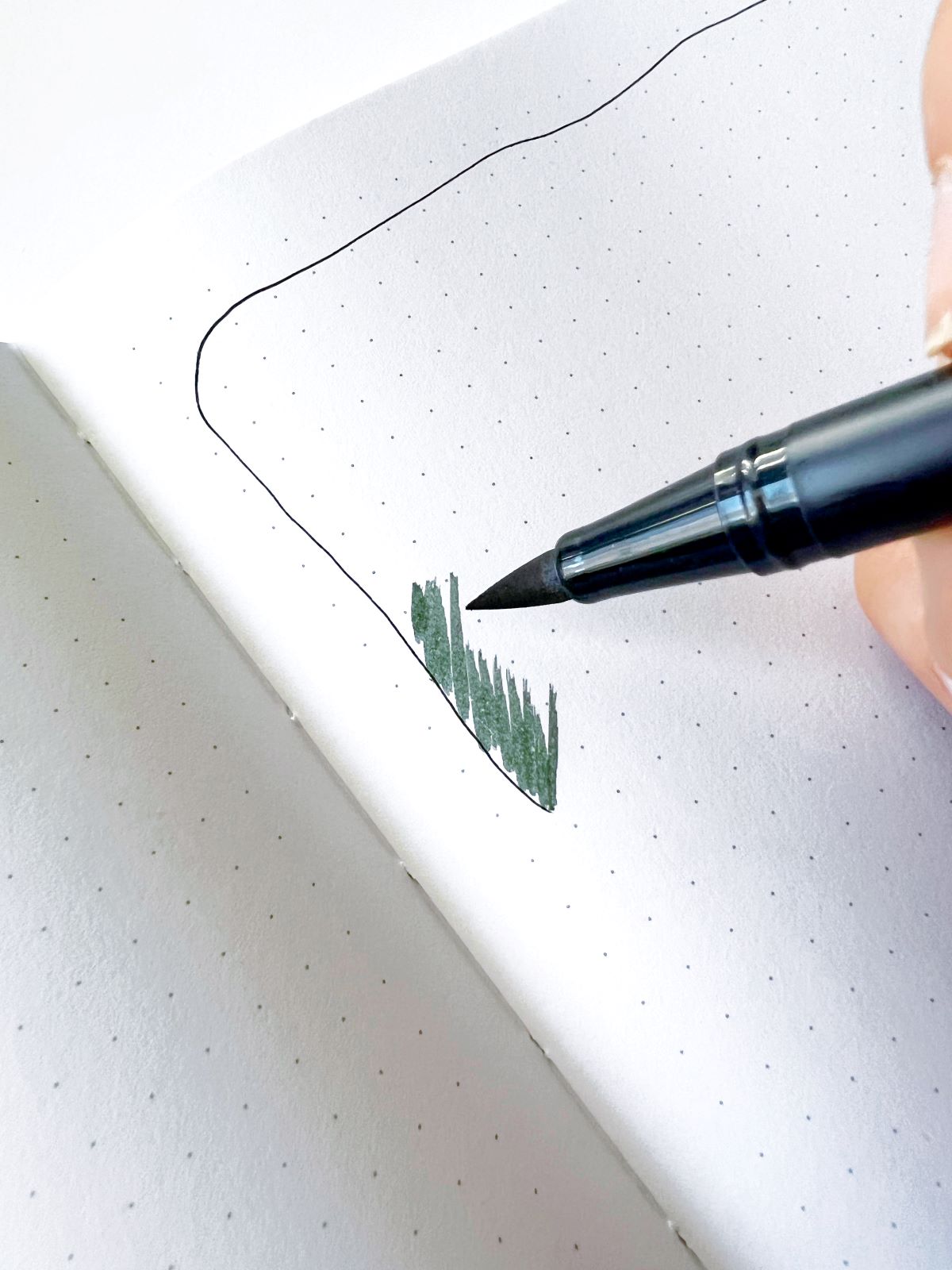 Repeat for the other side of the line, creating flicks on ink in the opposite direction.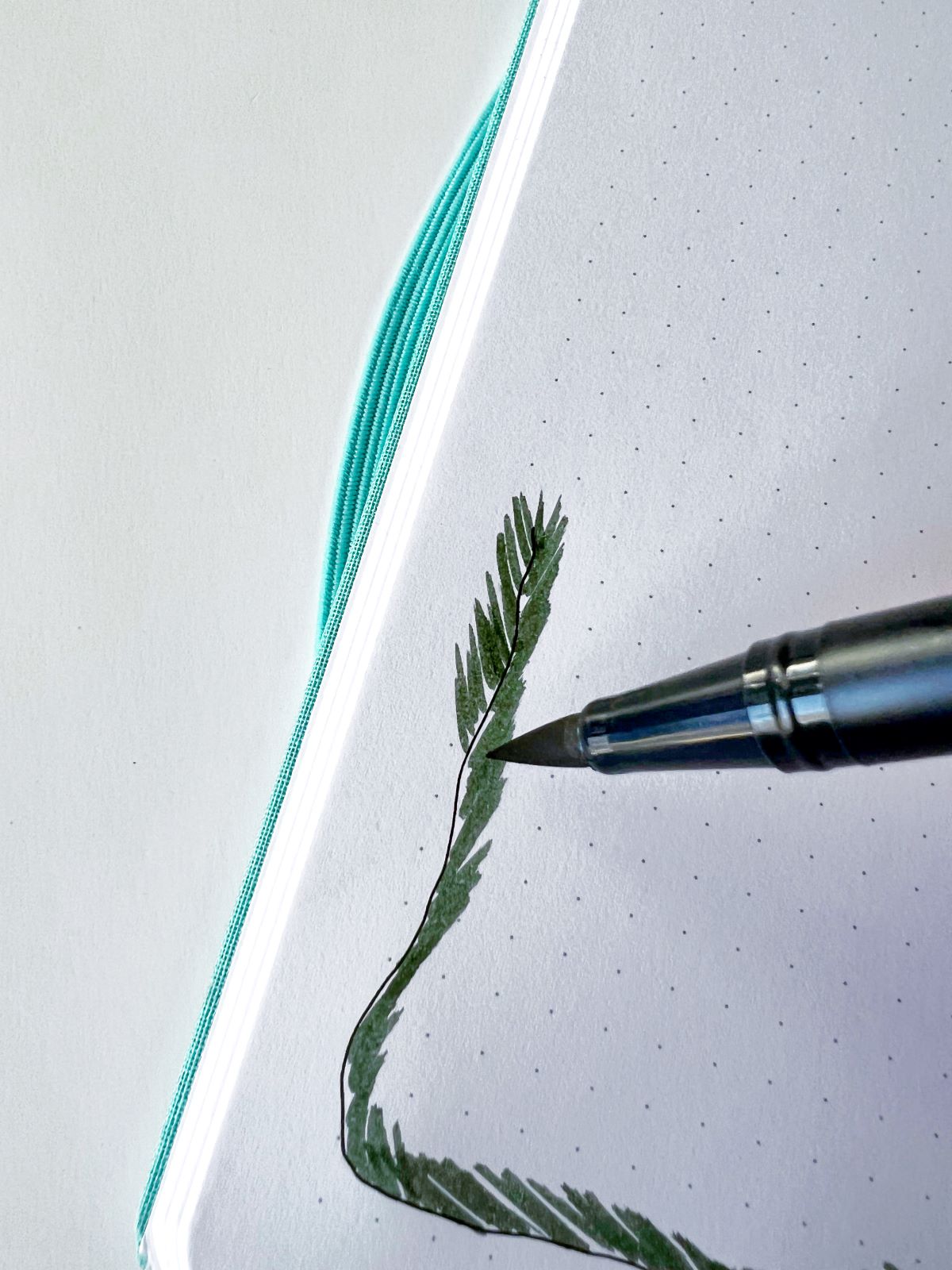 It should look similar to this when done: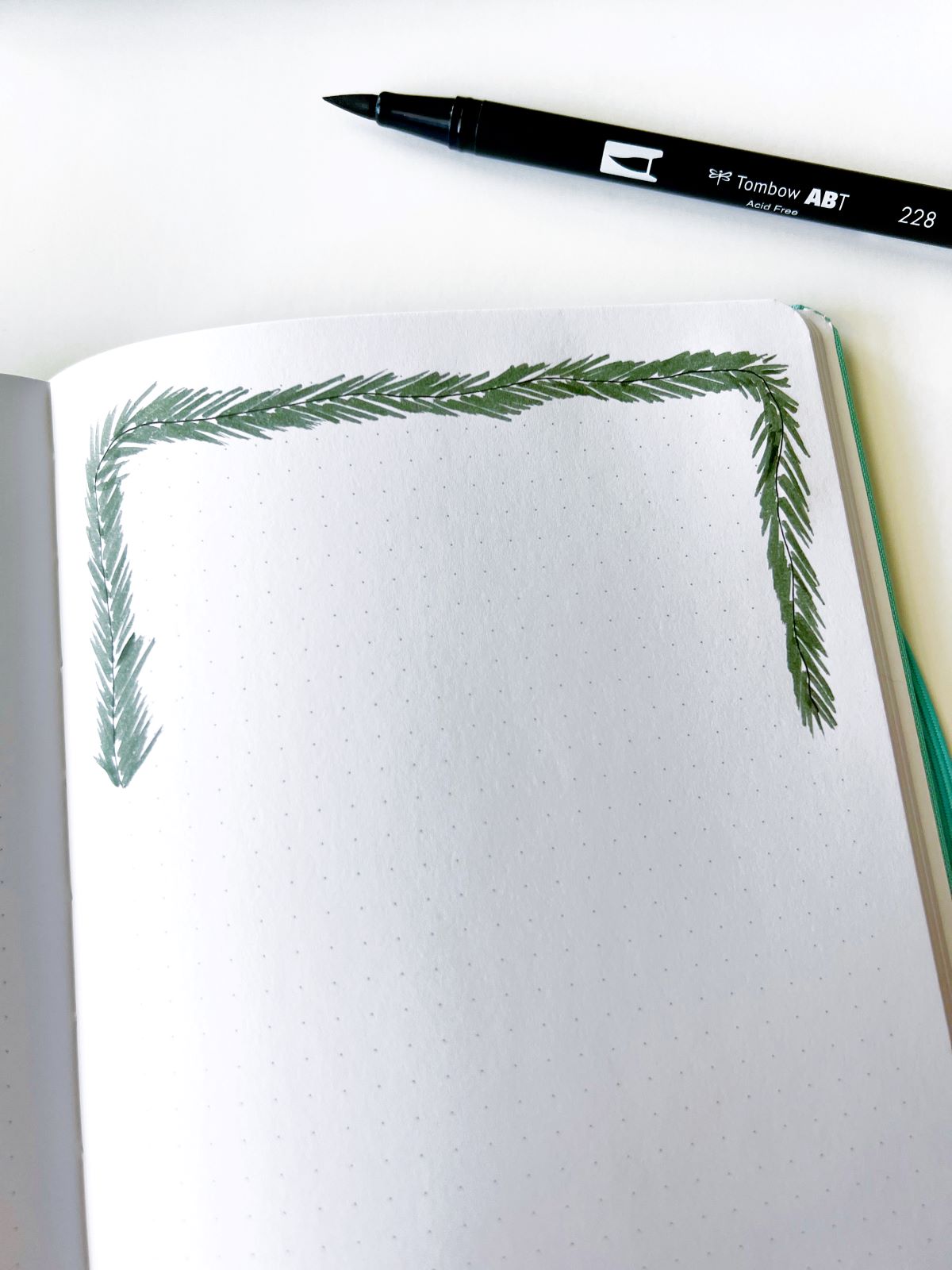 Repeat this process using Dual Brush Pen 249. Create quick flicks on ink on top of color 228 leaving more space in between the flicks.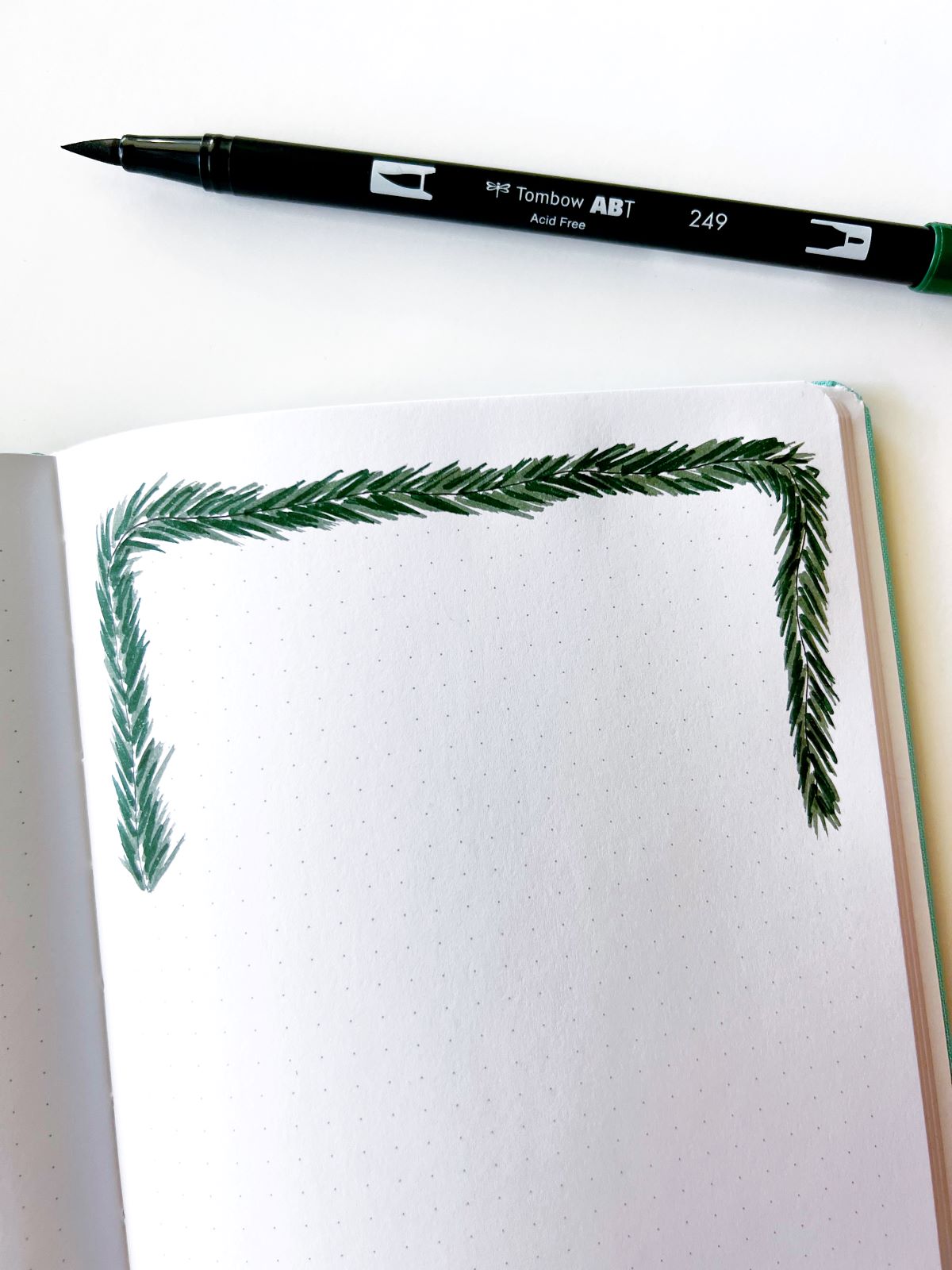 Then use Dual Brush Pen 177 to layer color on top of the previous two colors using the same technique. Space these flicks out even more than the previous color.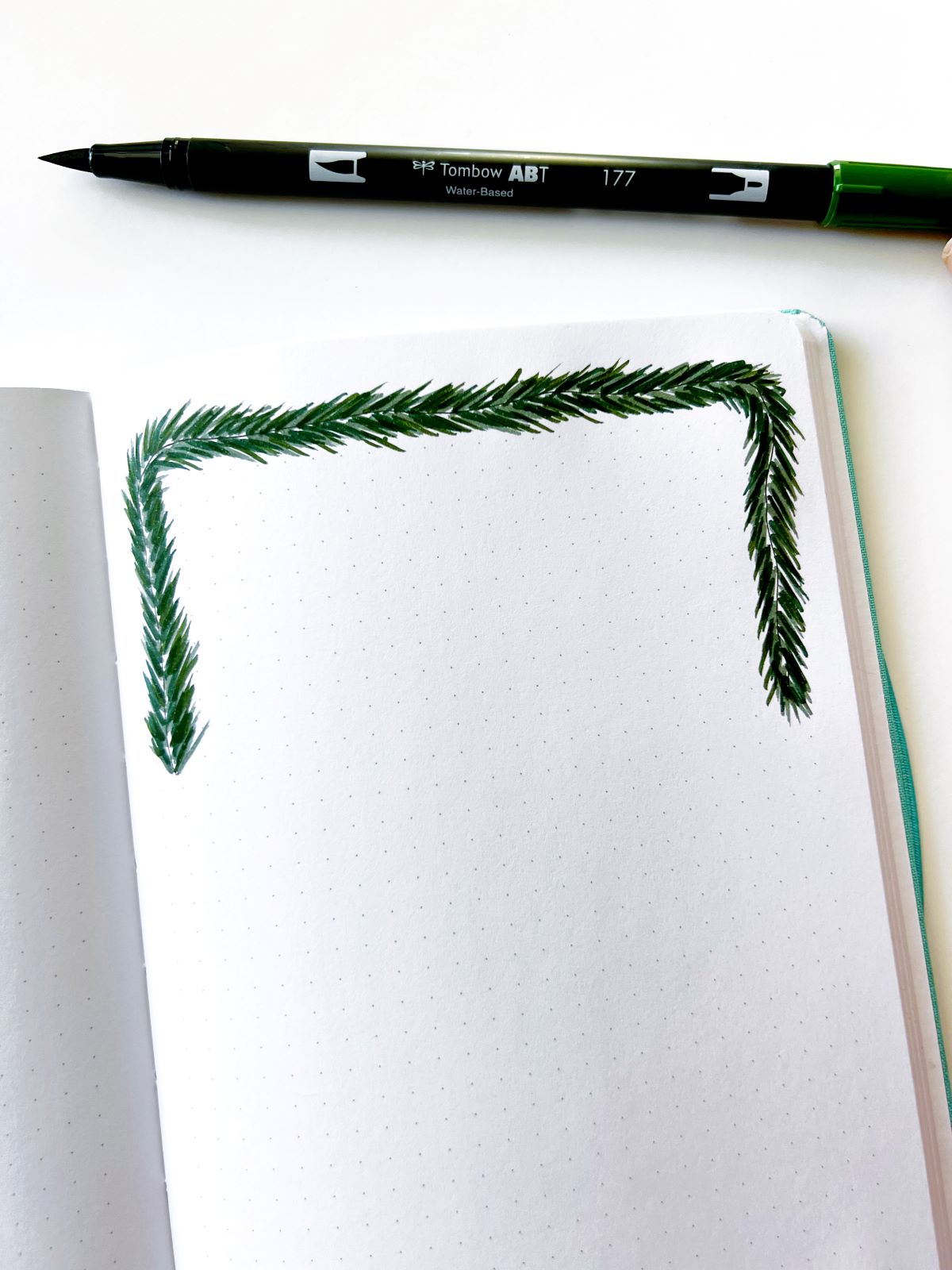 To finish your garland, use a MONO Drawing Pen to draw lines hanging from the garland. Then, use Dual Brush Pens 837 and 847 to color in the ornaments.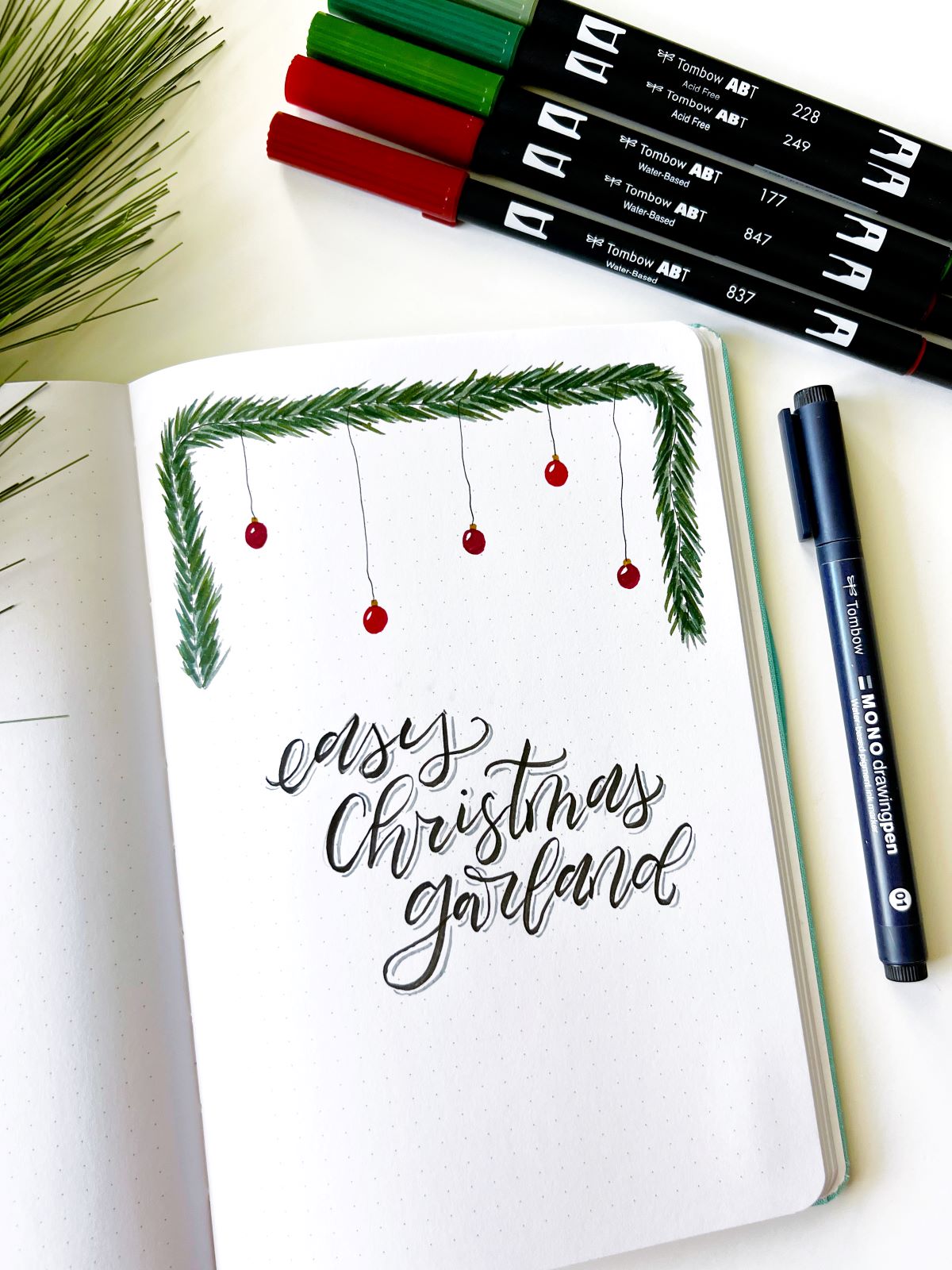 Your easy Christmas garland is complete!  Make this a header in your bullet journal or planner. You could also draw this garland on the envelopes of your Christmas cards!
For more holiday-inspired projects, be sure to check out these posts:
I hope you have a wonderful holiday season!
Mandy