Hi, Jessica from BrownPaperBunny here to show you how to make a own book tracker. I love nothing more than curling up with a good book, and for the last few years, I've been recording each one that I've read in my planner. To make a own book tracker, here's what you'll need to get started.
Supplies:
Ruler
Notebook or Planner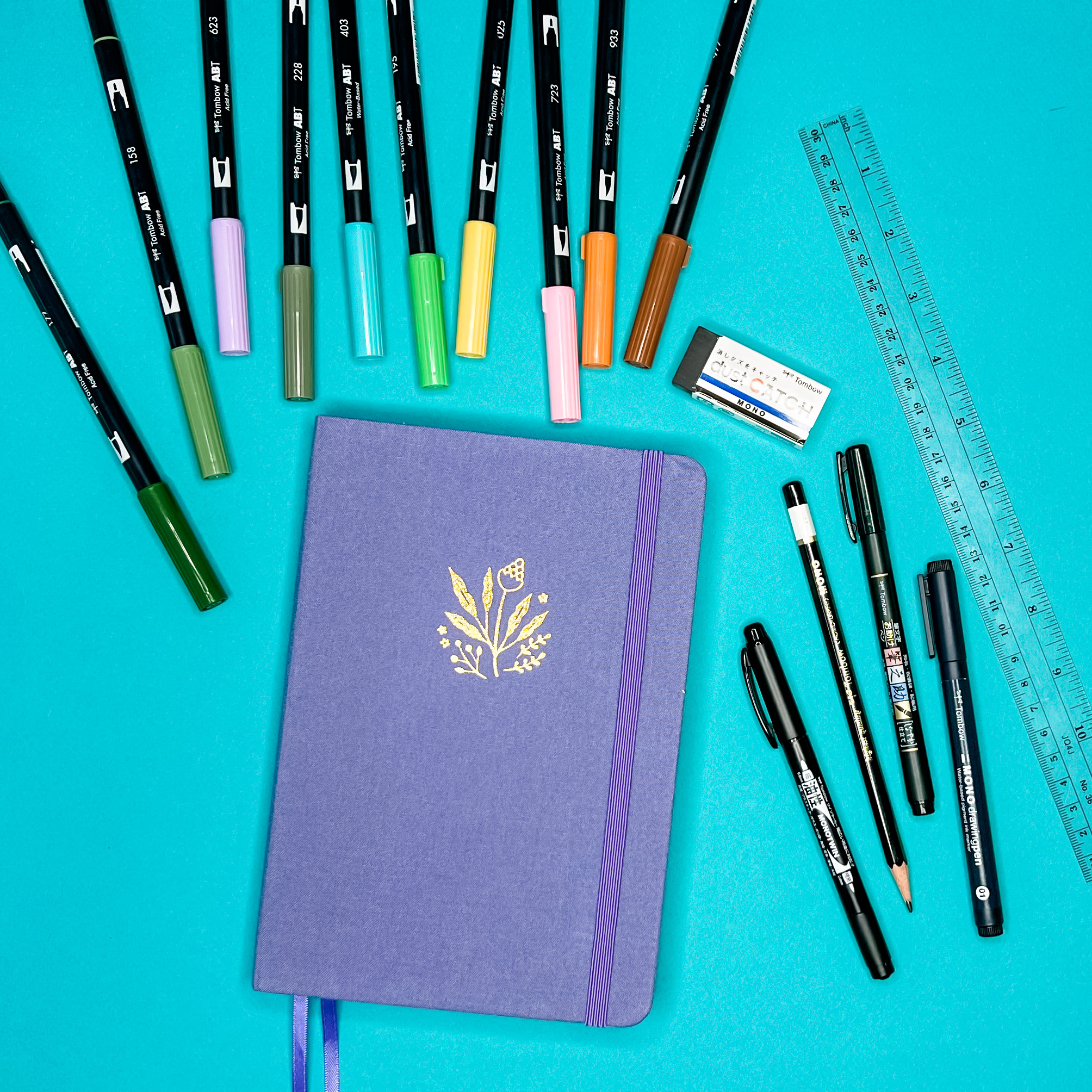 Step1: Sketch Your Shelves
Start by sketching some shelves using a ruler and pencil. If your notebook or planner has a dot grid on the pages, you can use those lines to help lay things out. Think about how many books you'd like to read this year and plan out how much space you're going to need. If you're using a dot grid notebook, you might like to make each book one dot space wide, that way you can count how many spaces you have. If your goal is to read three books this year, you'll probably just need one shelf. If your goal is 300 books, you're going to need all the shelf space you can get!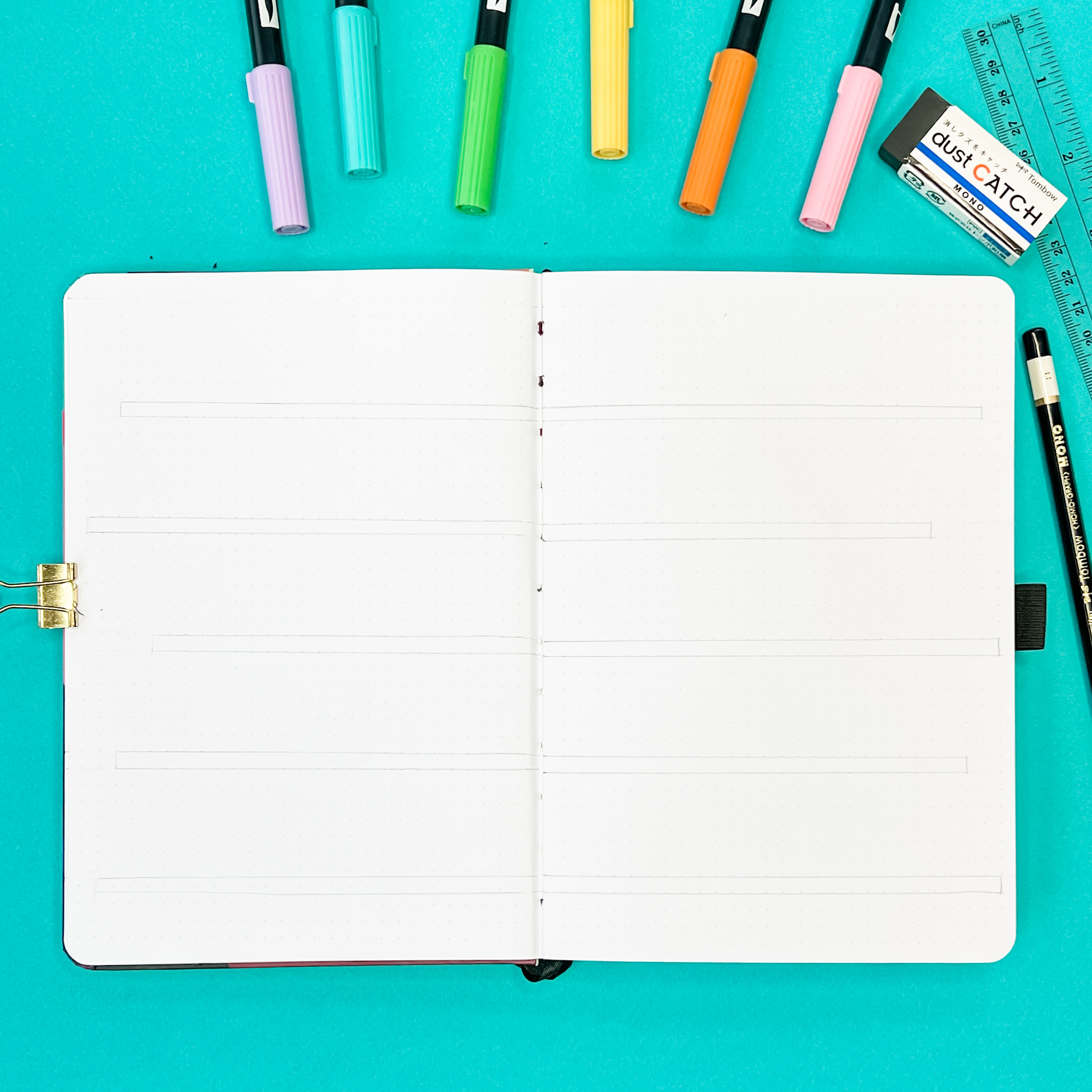 Step 2: Add Embellishments
Once you've worked out how much space you'll need for books, fill in any empty spaces on your shelves with plants, bric-a-brac, lamps, vases etc. I like to sketch them in pencil before inking in any of the lines.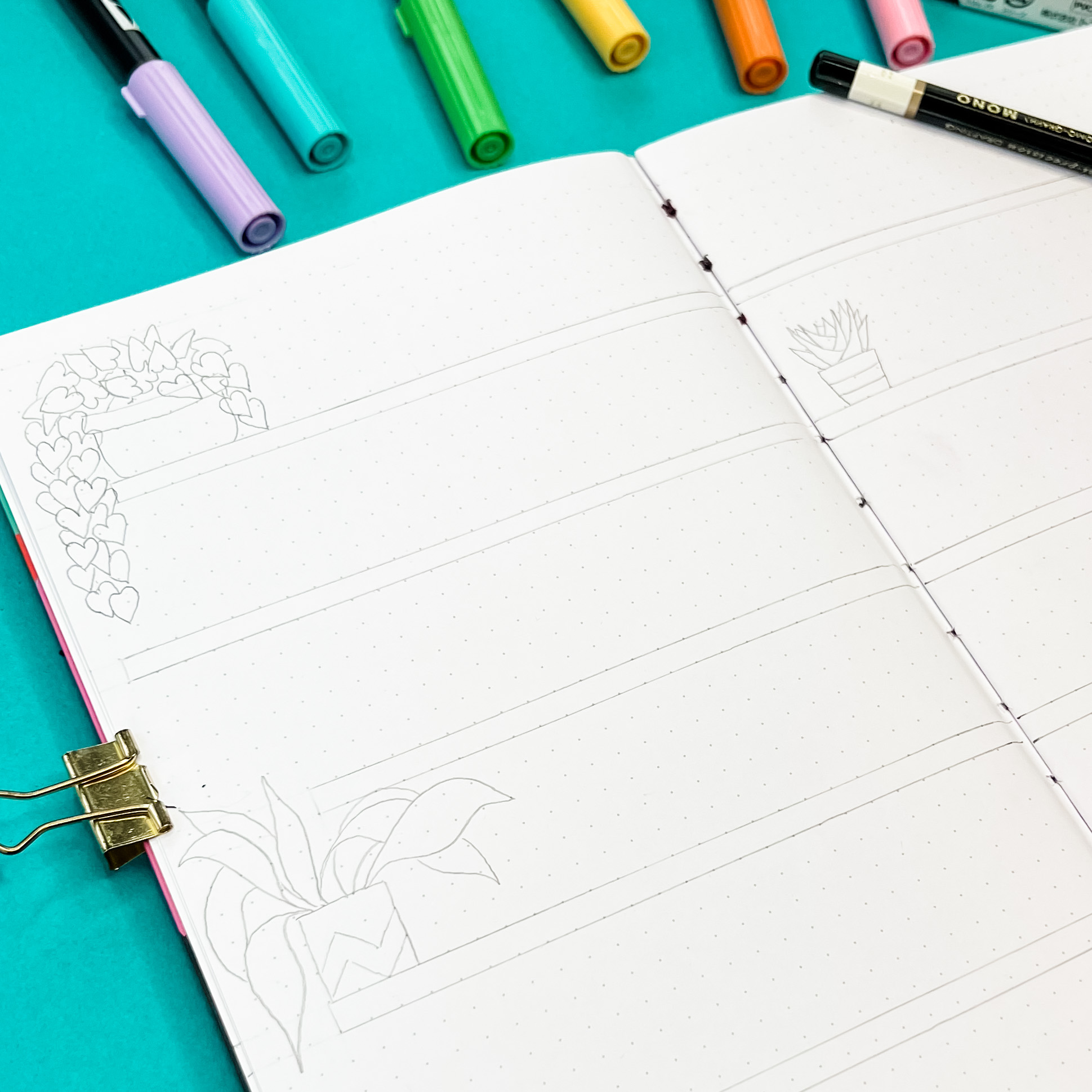 Step 3: Add Ink
Once you're happy with your pencil layout, it's time to go over the lines in ink. I recommend using the MONO Twin Permanent Marker because you'll be able to go over the top with Dual Brush Pens and the ink won't smudge or smear. In the photo example, I'm using the ballpoint end of my MONO Twin Permanent marker to create a wood-grain pattern on my shelves.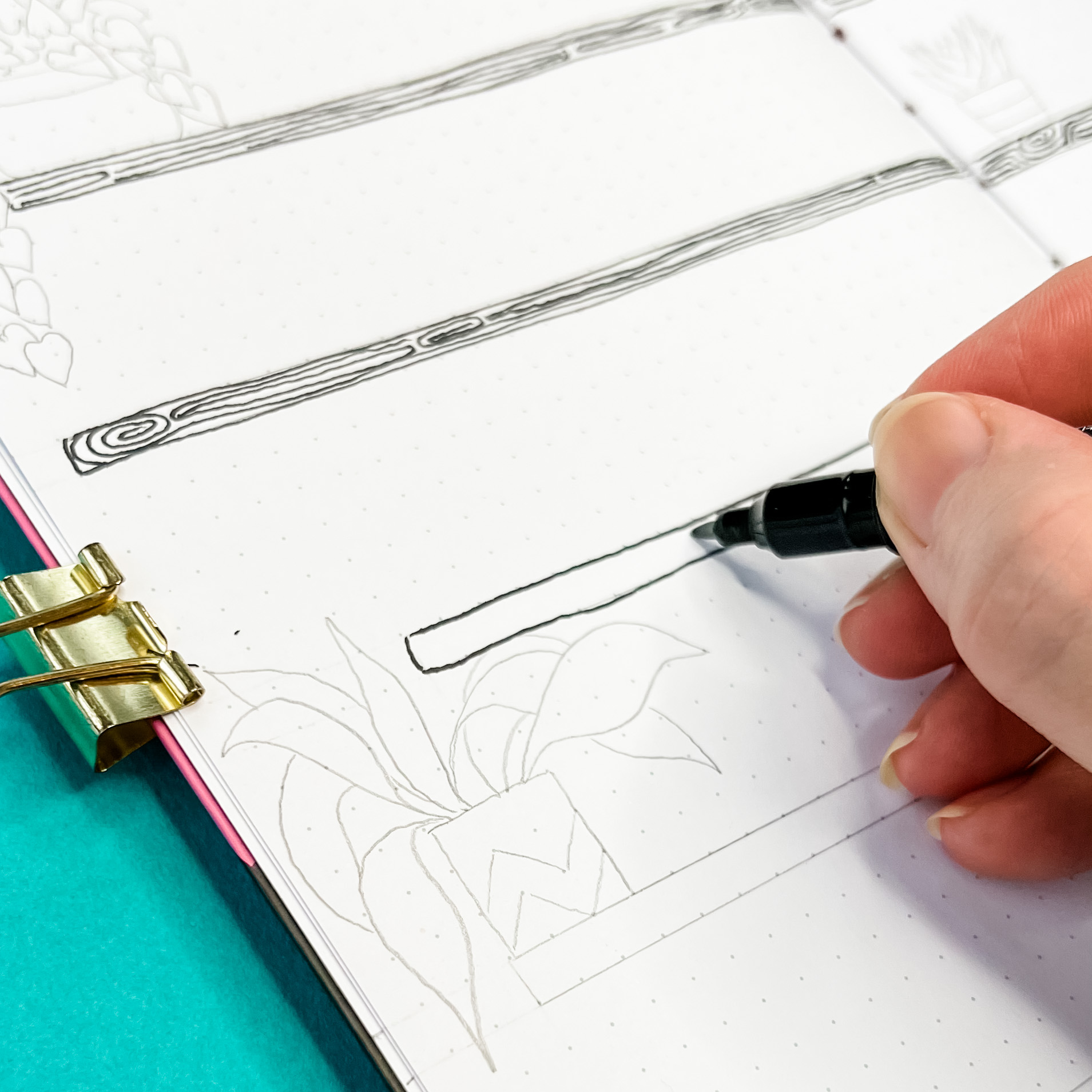 Step 4: Add Books
Now it's time to add your books! You can sketch them all out in pencil first, or do what I've done in the example and use the dot grid pattern in my notebook as a guide for each book. To ink in the books and plants, I've used my Fudenosuke Brush Pen because I like to have a variation in line width. Some books are drawn with thinner lines, some with thicker for a bit of variety.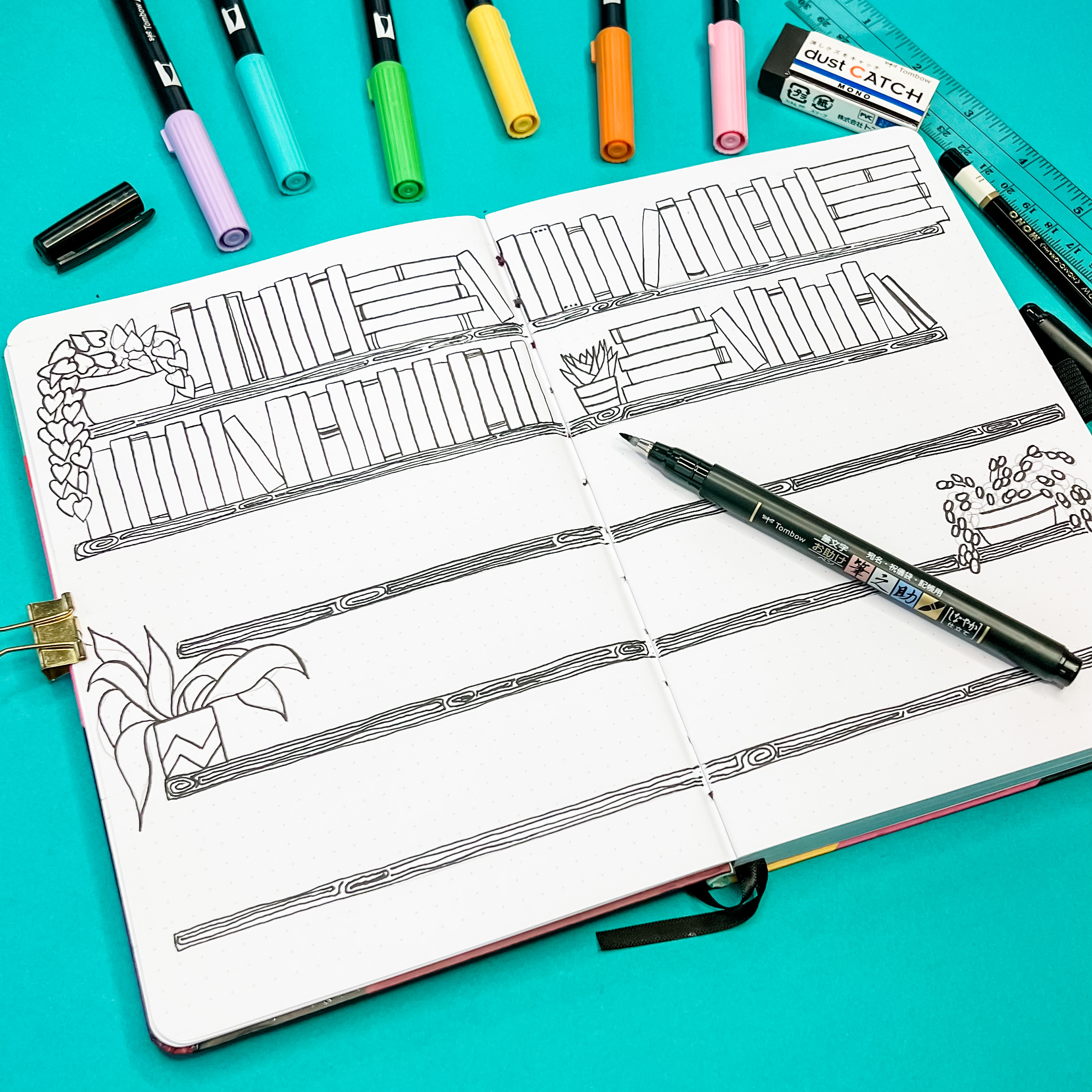 Step 5: Track Your Books
Now you're ready to track your books! As you finish each one, color it in using Dual Brush Pens and then write the name of the book using MONO Drawing Pen 01.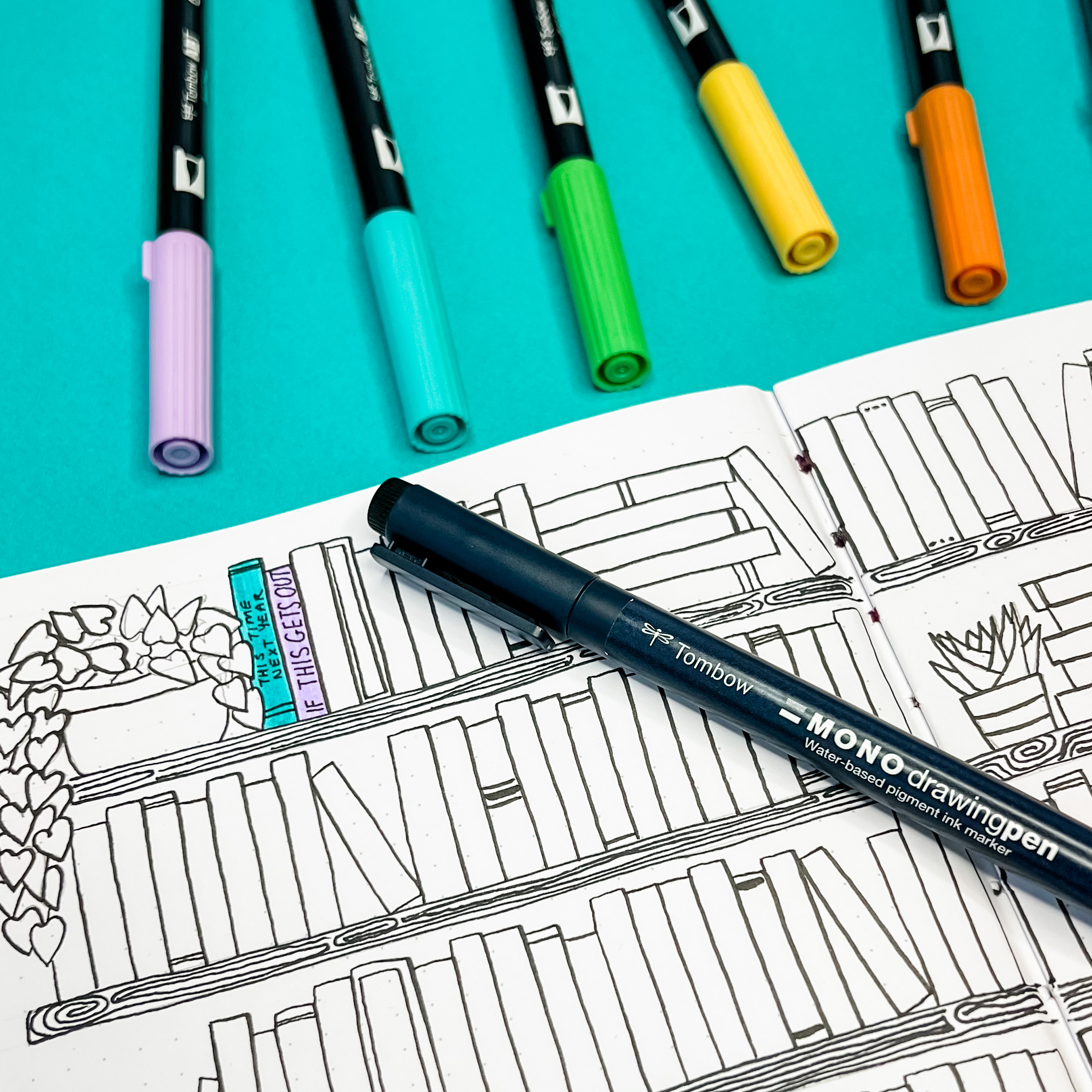 Here's what the finished tracker looks like. We'd love to see how your reading is stacking up, so if you create your own book tracker and share it on social media, tag @TombowUSA and @BrownPaperBunny so we can admire your work! If you're looking for more book-related projects, check out these DIY Felt Bookmarks.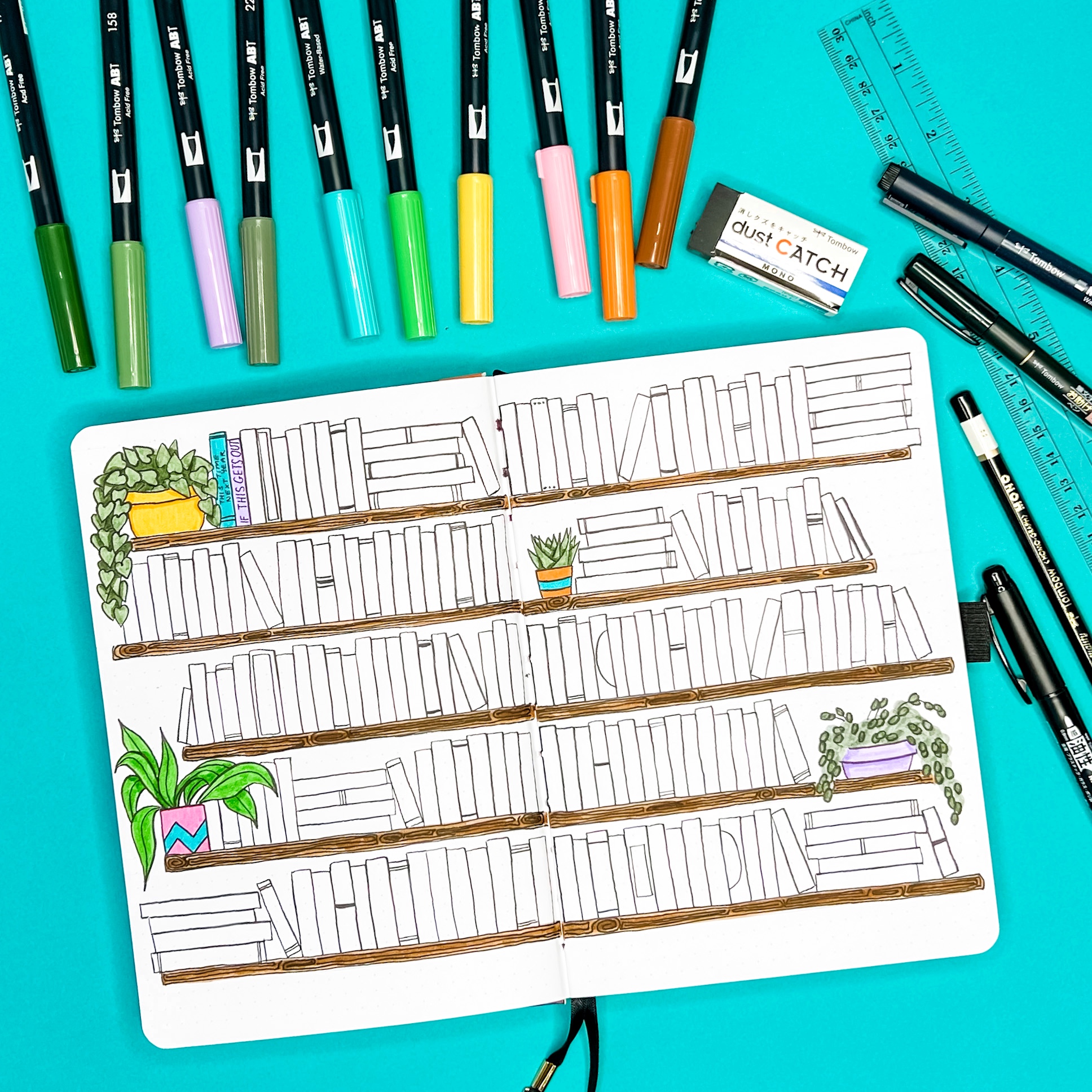 To give you another example, here's my 2021 reading tracker. In this one I included a fireplace and some other little items on the shelves. Happy tracking!