Hi, Jessica from BrownPaperBunny here to show you how to make a hidden message Valentine's Day card. I'm using the romcom movie 27 Dresses as my inspiration for this one. You can choose any message and image you'd like. Here's what you'll need for this project.
Supplies:
White card stock (110gsm)
Tracing paper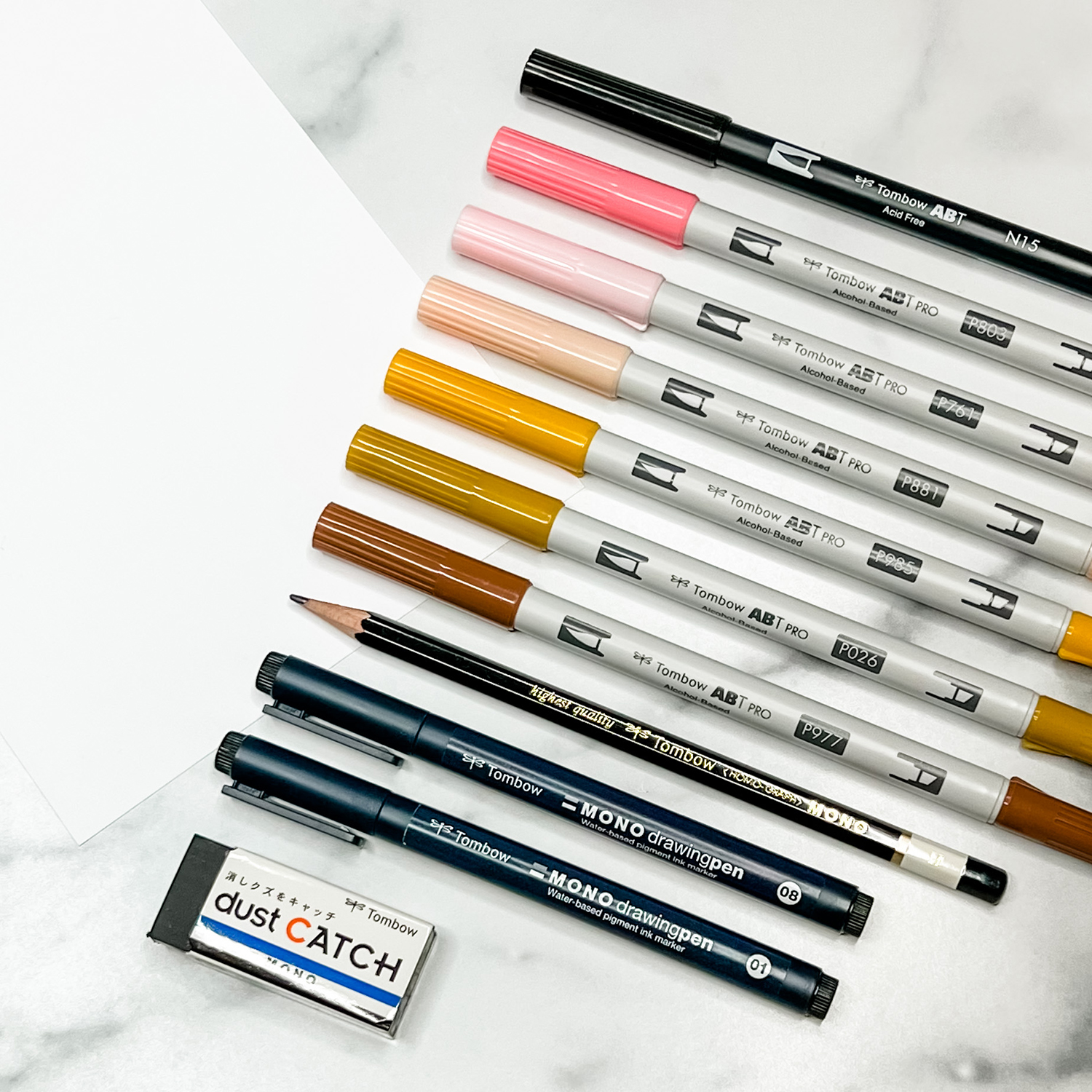 Step 1: Sketch Your Design
Start by sketching your design on the front of the card using a pencil. Leave space for the hidden message to show through where you want it.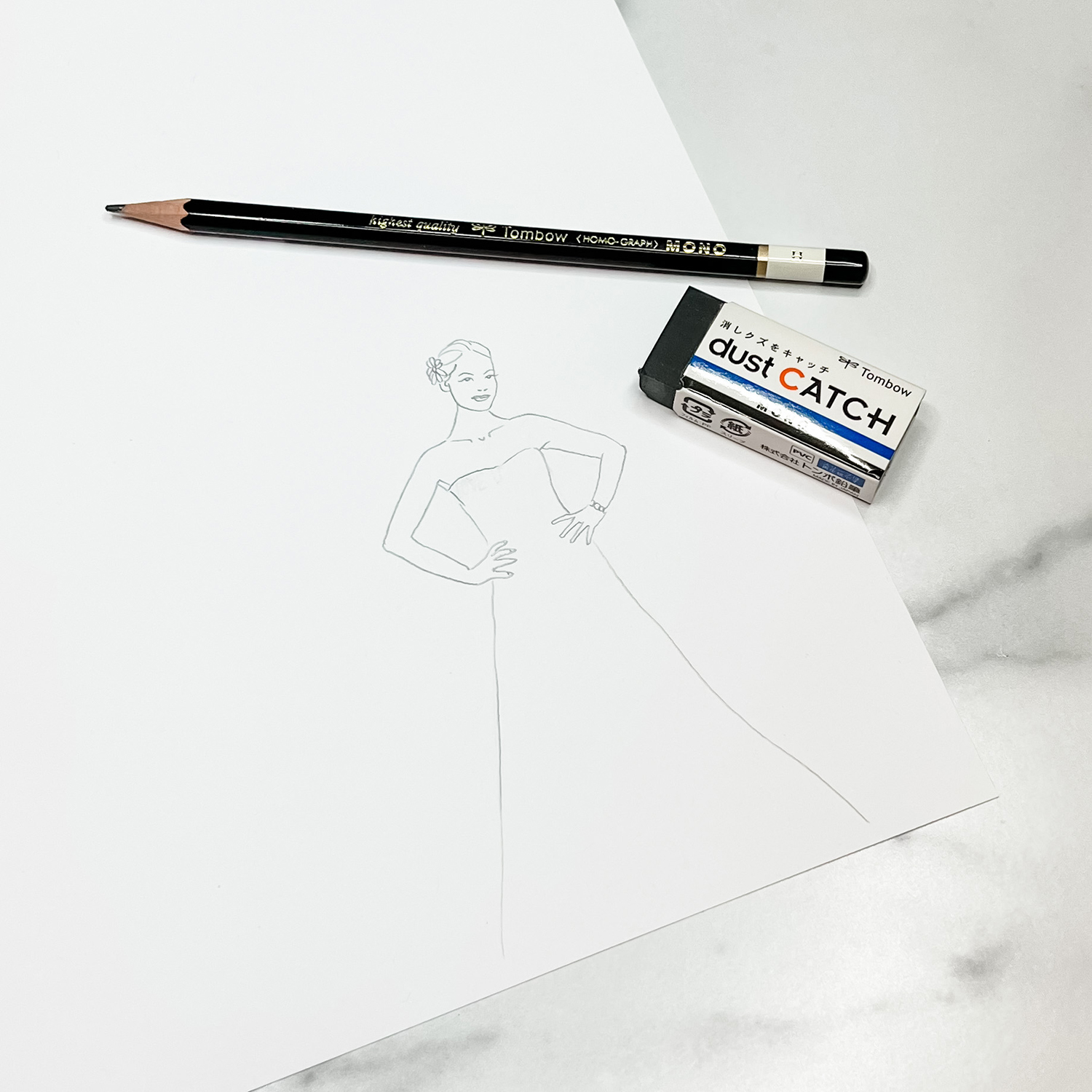 Step 2: Trace Your Hidden Message
This is the trickiest part of the project. Write your message onto tracing paper, and then use a pencil to trace it in reverse onto the back of your card. Use a window or light-box to make sure you line it up where you want it, and it won't interfere with your design on the front.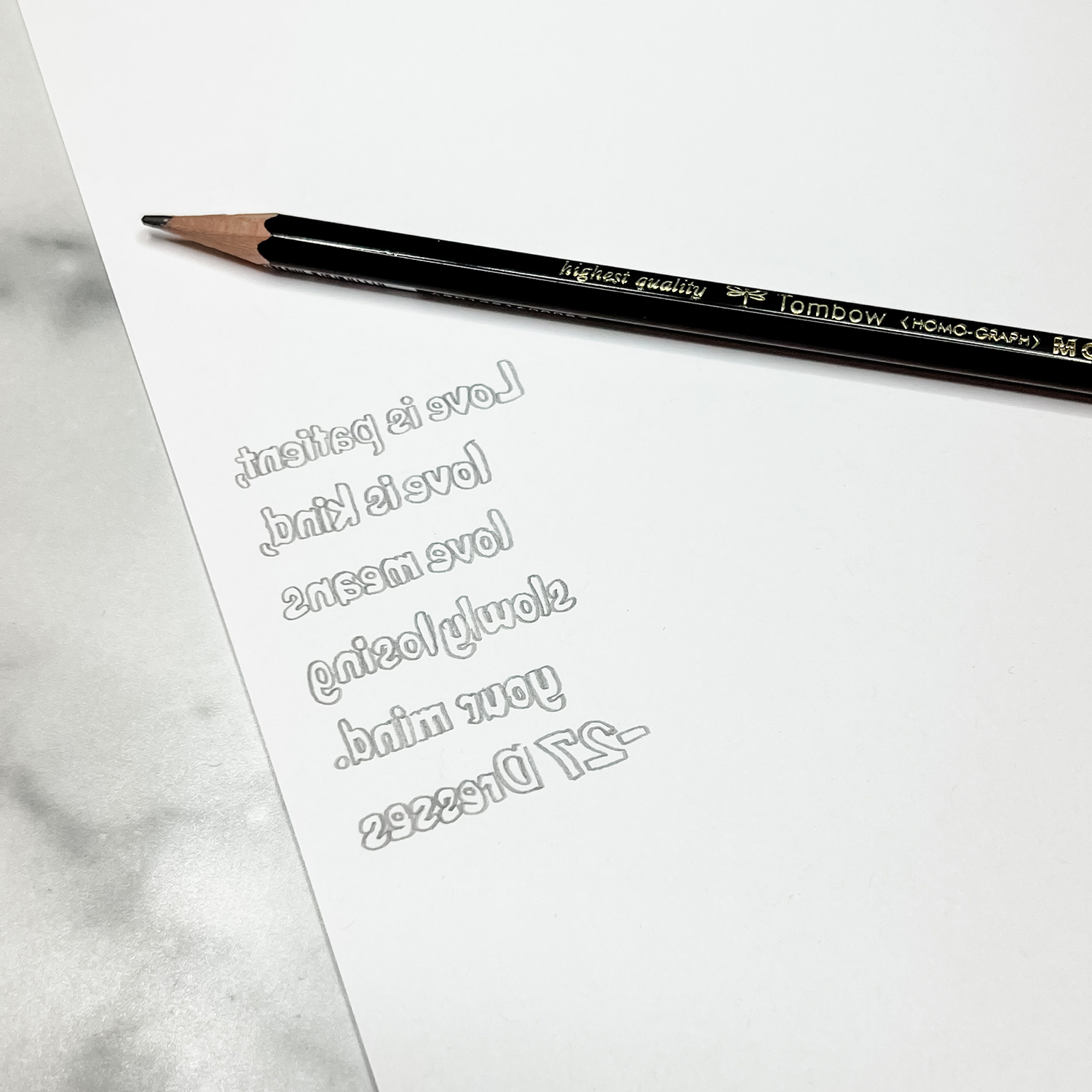 Step 3: Ink Your Design and Message
Use MONO Drawing Pens to ink over your pencil lines once you're happy with them. Once the ink is completely dry, remove the pencil lines with your MONO Dust Catch Eraser.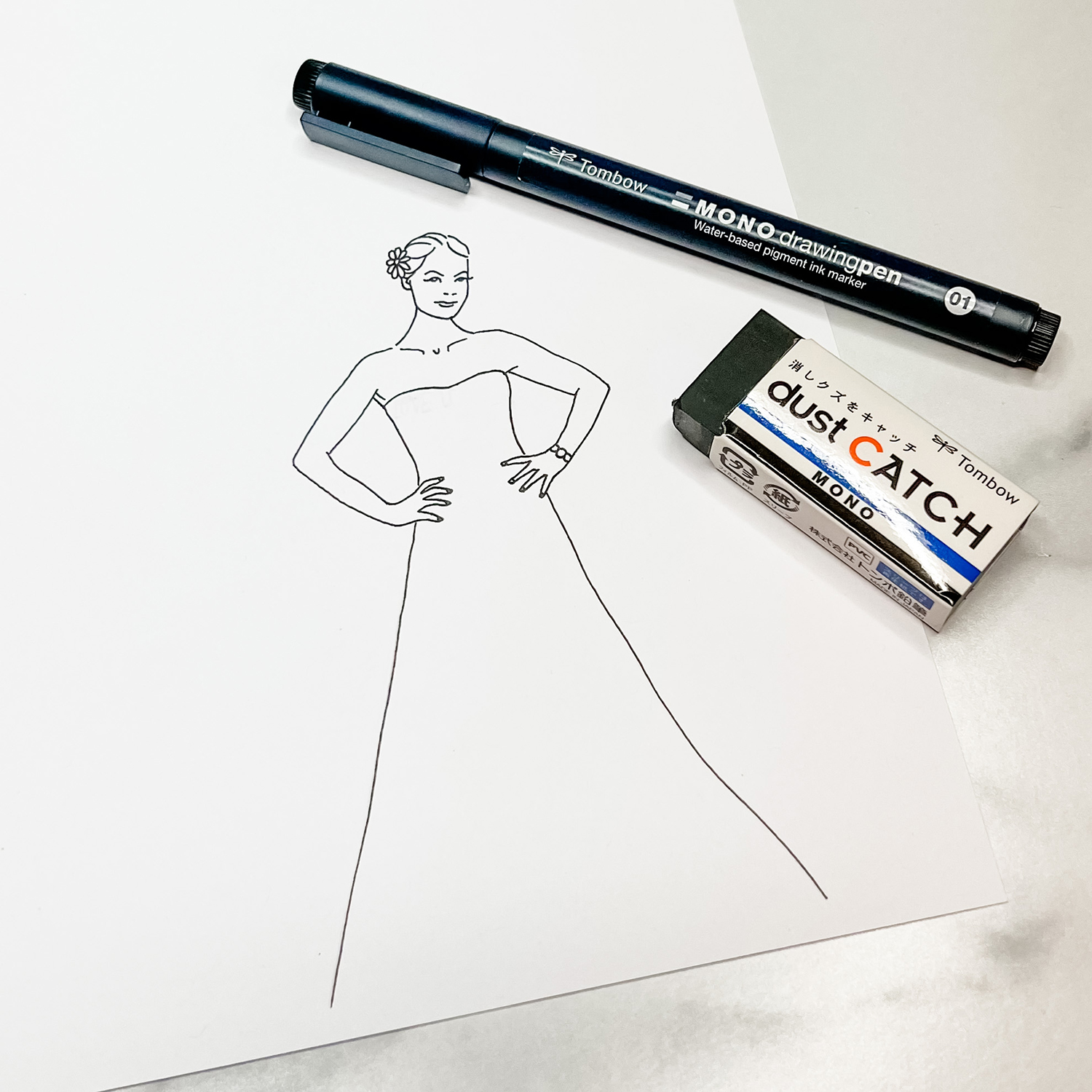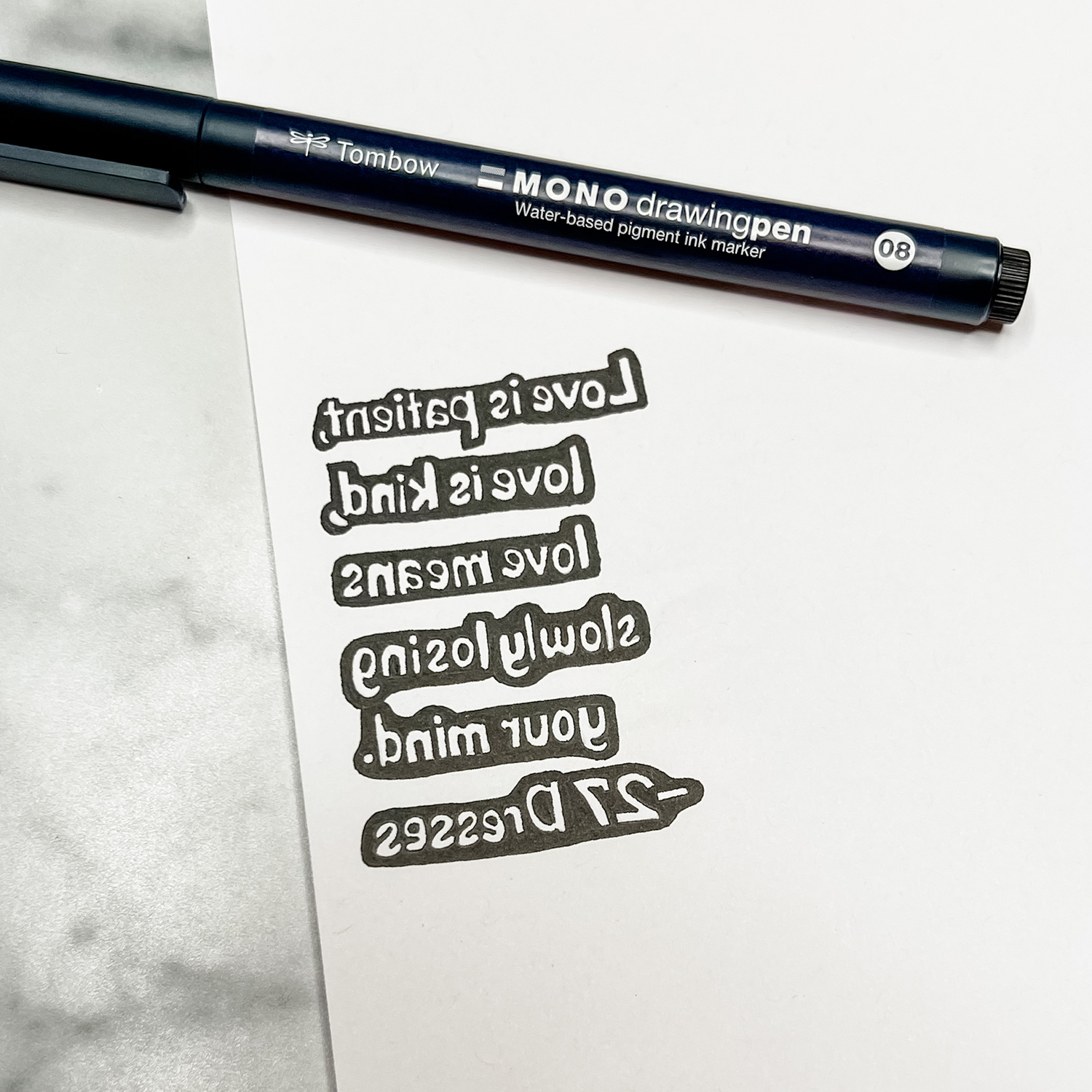 Step 4: Add Color and Detail
Now it's time to add some detail. I've added the word 'Love', written backward on the inside of the card so it will show through and act as a pattern on her dress.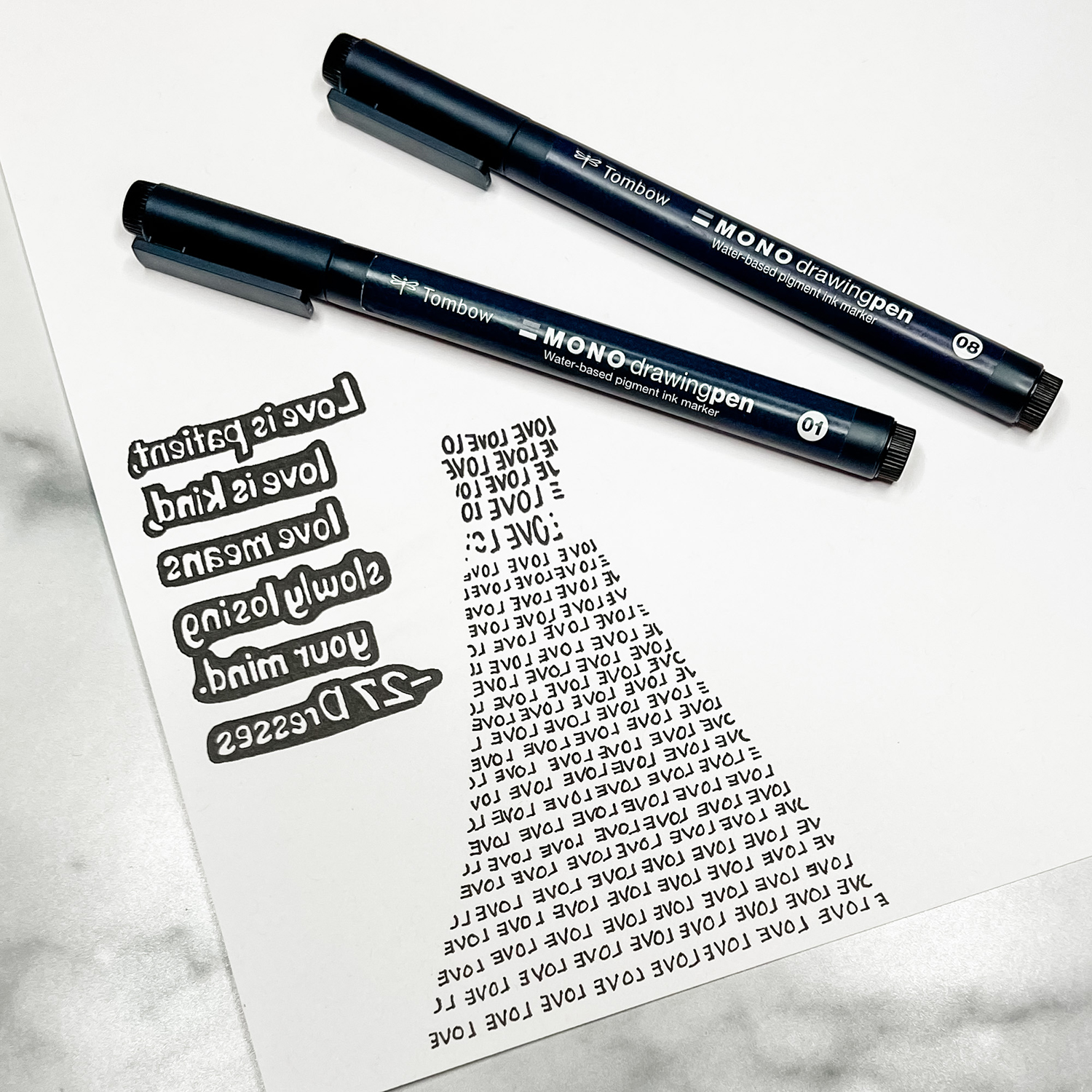 Once you've added all your hidden elements on the inside of the card, use your black Dual Brush Pen to color in all the remaining space. This will help the hidden messages show more clearly when a light is shone through the card.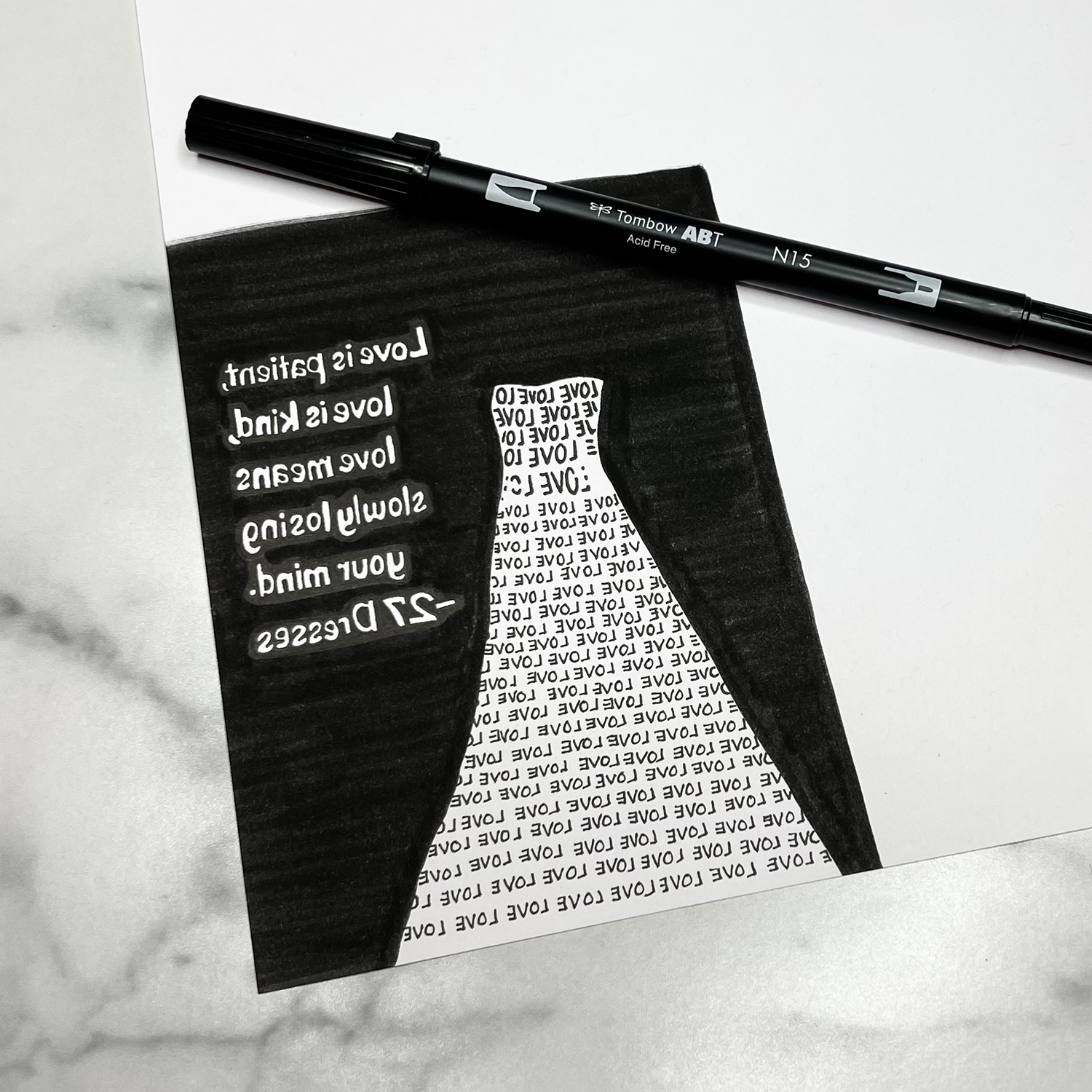 If you'd like to, you can add color and other decorative elements to the front of the card too. I used ABT PRO Alcohol-Based Markers to provide some pops of color. Just make sure not to add any dark colors where you want your hidden elements to show through. The colors I've used here are P761, P803, P881, P985, P026, and P977.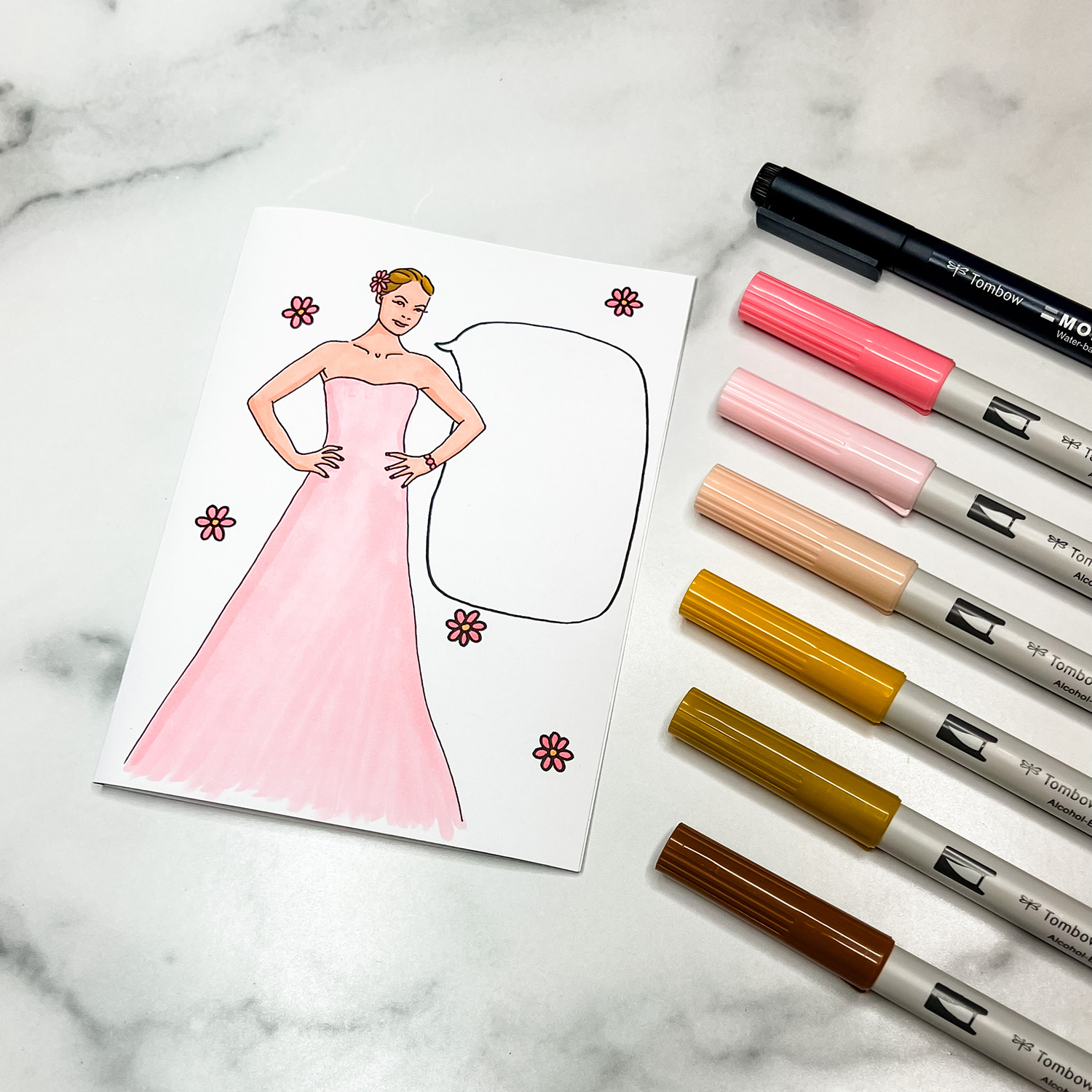 Step 5: Send Your Card!
Test out your hidden message card by holding it up to a window during the day, or shining a flashlight or lightbox through it from behind.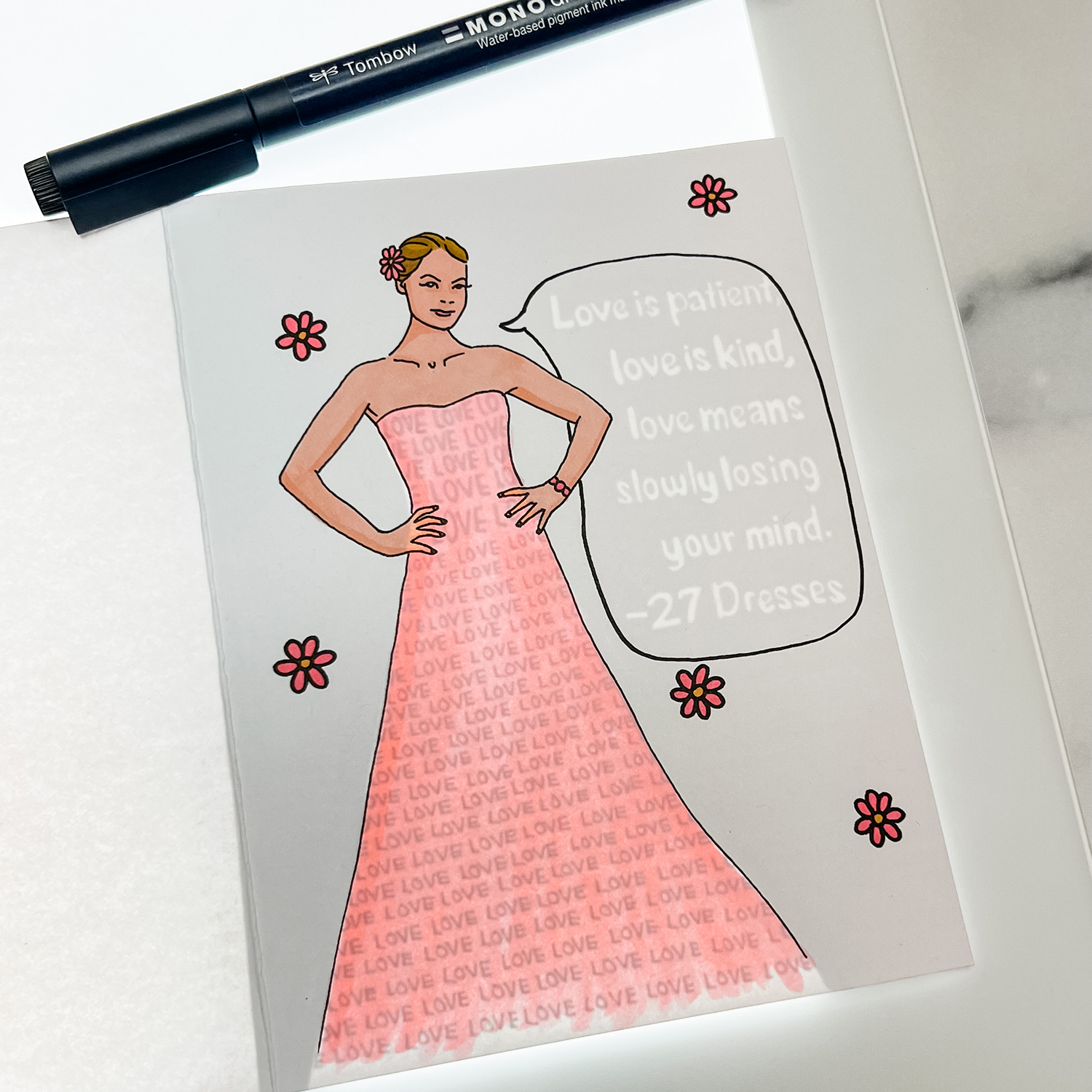 Be sure to write a note to your recipient on the inside and let them know to hold the card up to a window or shine a flashlight through it to reveal the full image. Now you're ready to send it off!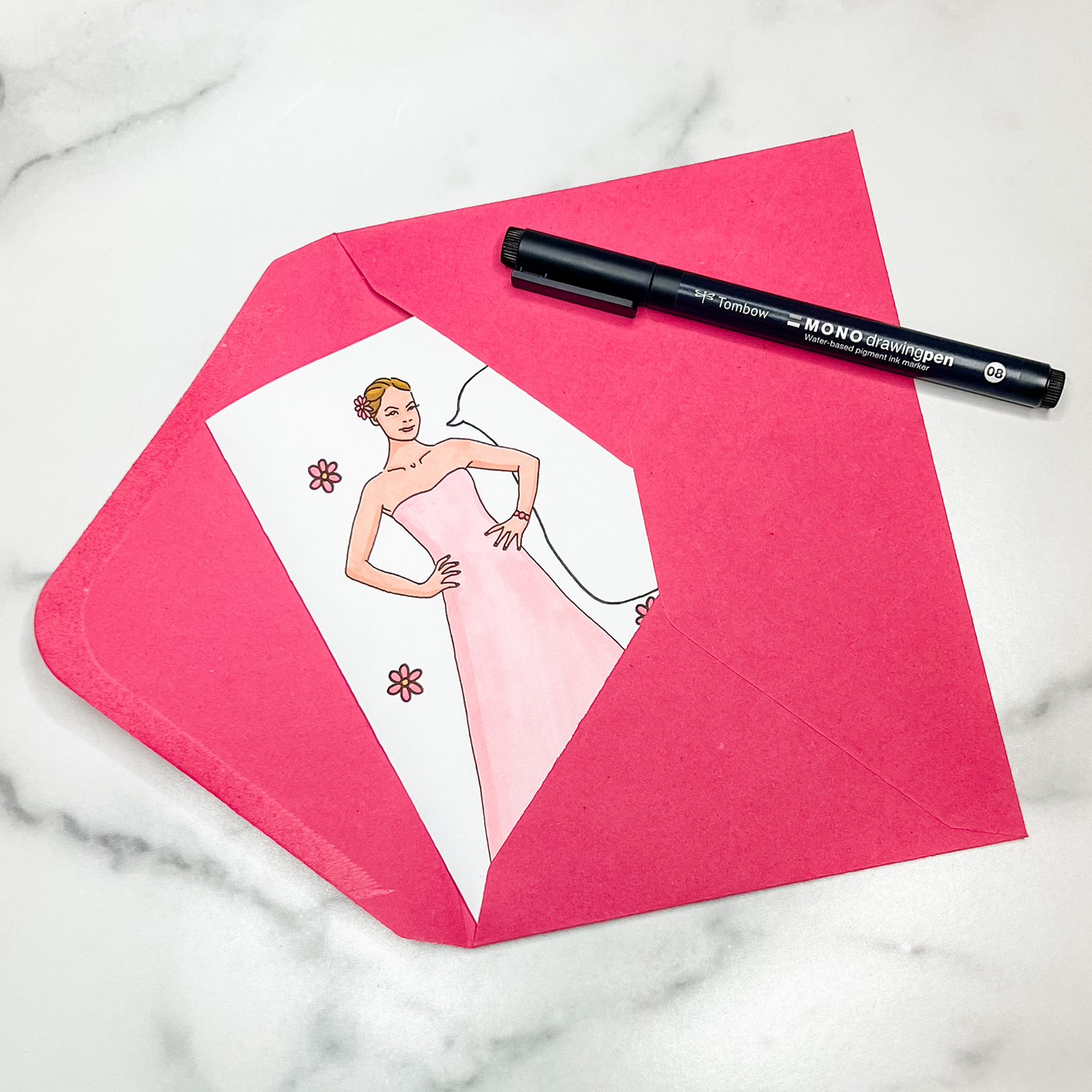 We'd love to see your hidden message Valentine's card, so if you share it on social media be sure to tag @TombowUSA and @BrownPaperBunny so we can check it out! If you're looking for more Valentine's projects, take a look at these mini Valentine's cards.