Hi Tombow friends, this is Jennie Garcia. In this post, I'm going to share some kawaii food illustrations inspired by my favorite romantic comedy, 50 First Dates.
Supplies:
Paper (I used mixed media paper)
Step One:
Before you start drawing, study the items you plan to draw. Feel free to use a vintage design of the product you are researching. You can also choose to draw the product out of the packaging, like I did with the Reese's Cup.
Step Two:
Use a pencil, like the Tombow MONO Graph Mechanical Pencil, to draw your kawaii food. Use the Tombow MONO Zero Eraser to erase small mistakes or clean up your illustration.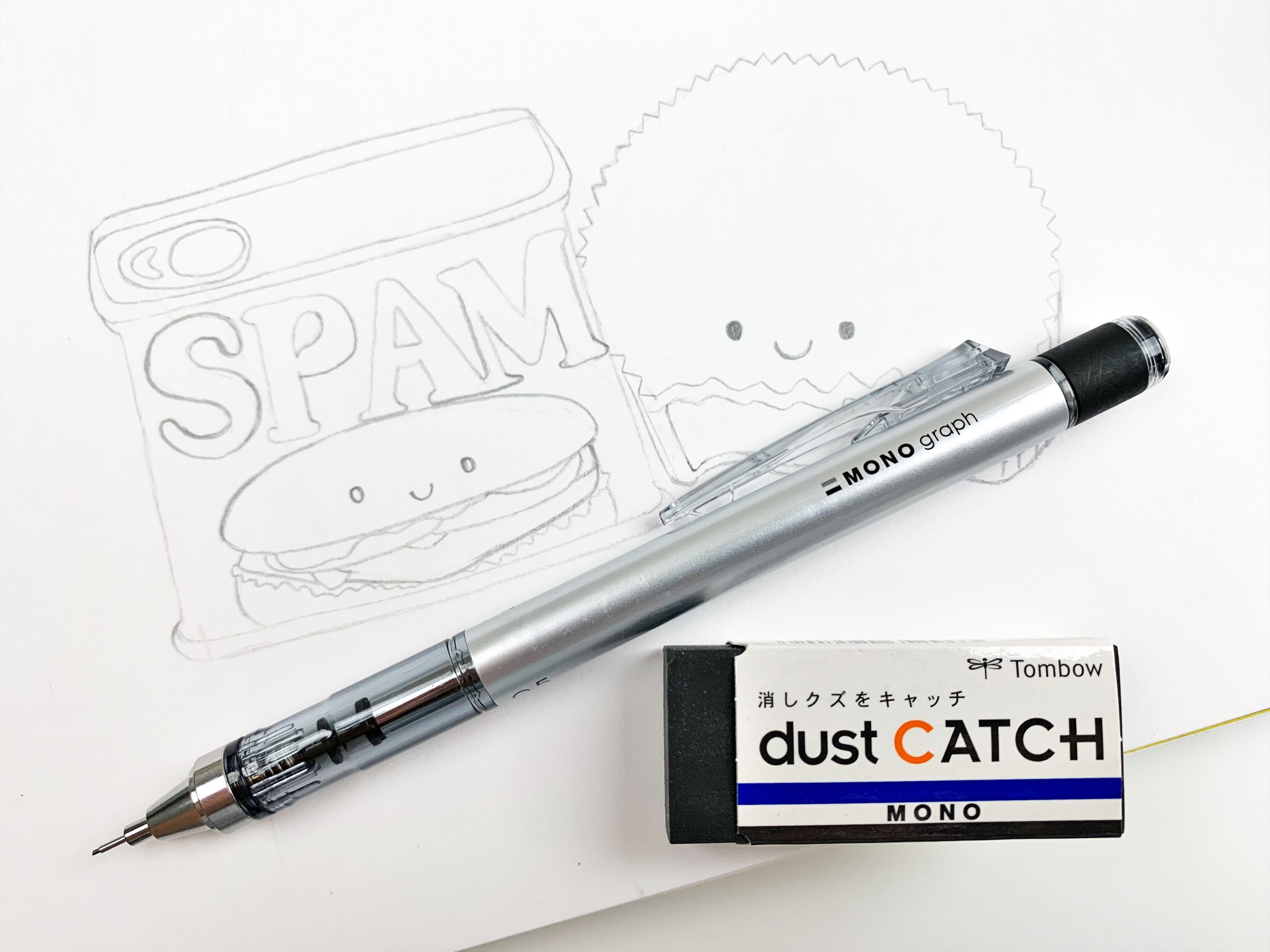 Step Three:
Use the Tombow ABT PRO Alcohol-Based Markers to color your kawaii food. I like to swatch colors and create color studies before coloring in my illustration. To blend the colors, I start with the darkest color. I always pick more than three shades to blend. I go over the darker shades with the lighter ones and therefore they blend easier. If you have difficulty picking colors to blend, you can buy the Tombow ABT PRO Alcohol-Based Markers 5-Packs.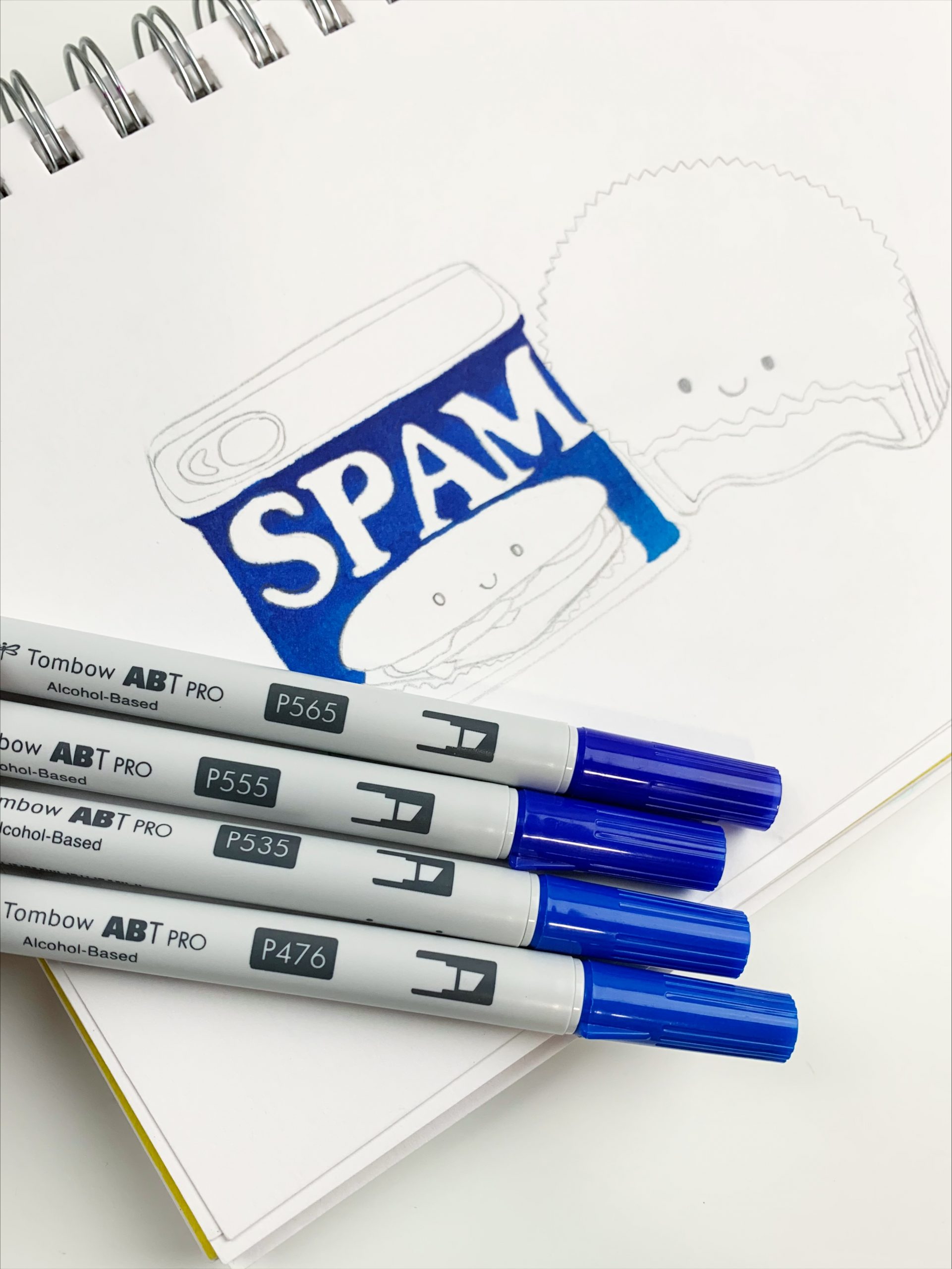 I have a reference sheet that I use every time I color an illustration. Use a scrap piece of paper to see how the shades picked blend.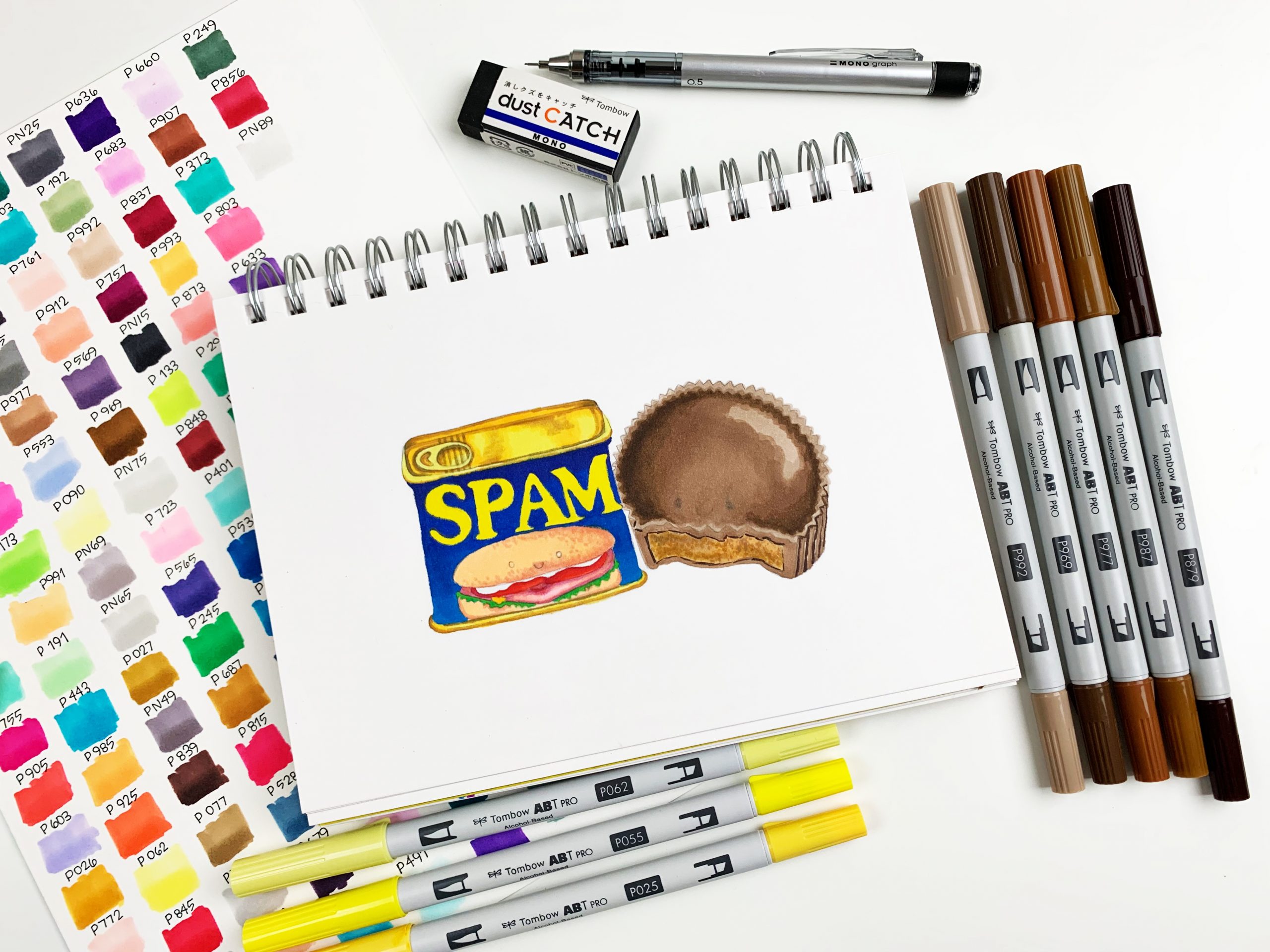 Step Four:
Sometimes I don't line my illustrations, but for kawaii illustrations it's important to at least draw the face in black. I wanted a subtle line, so I used Tombow MONO Drawing Pen 01.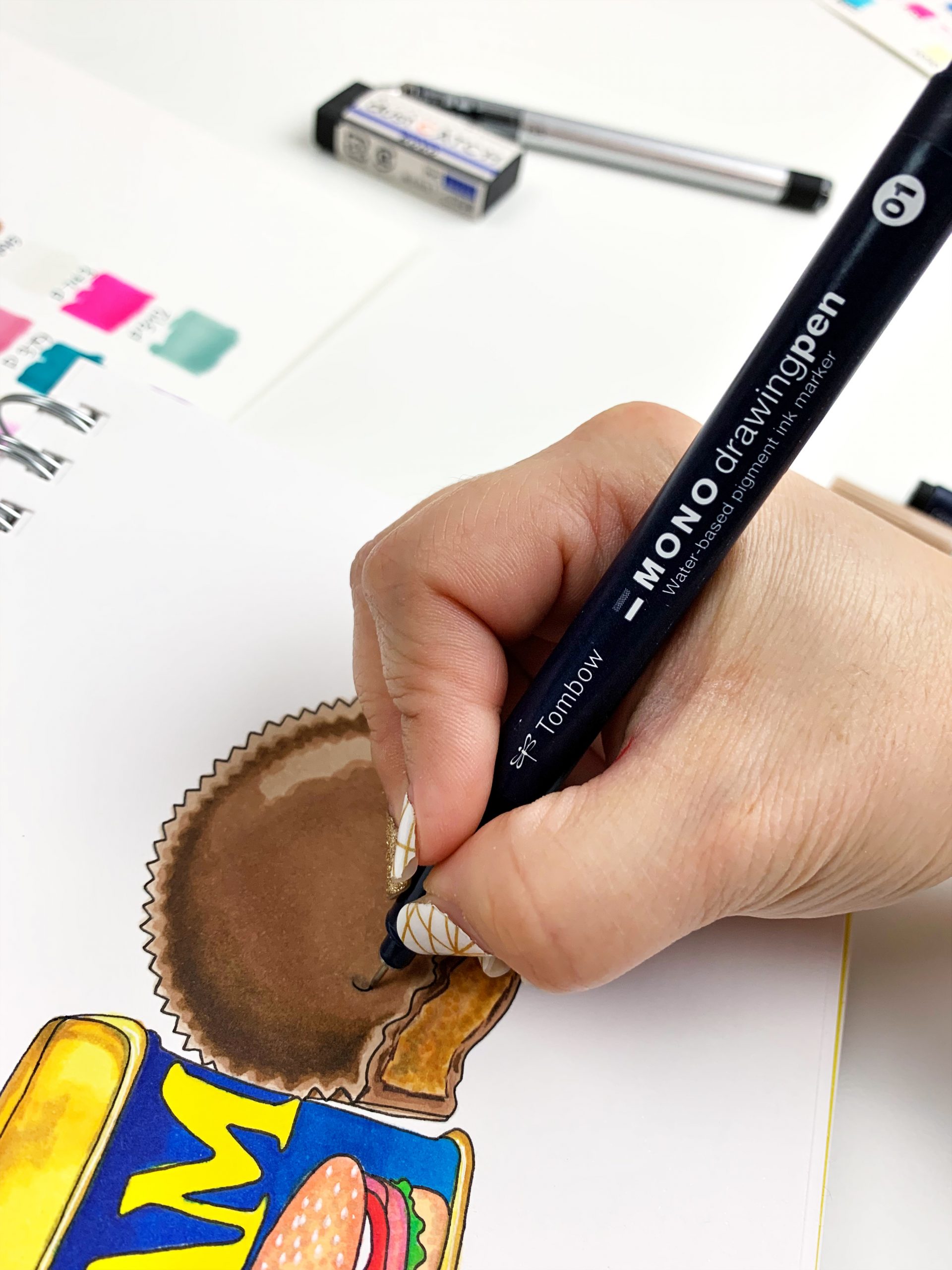 Step Five:
This is optional, but you can add a little lettering using the Tombow Fudenosuke Brush Pen.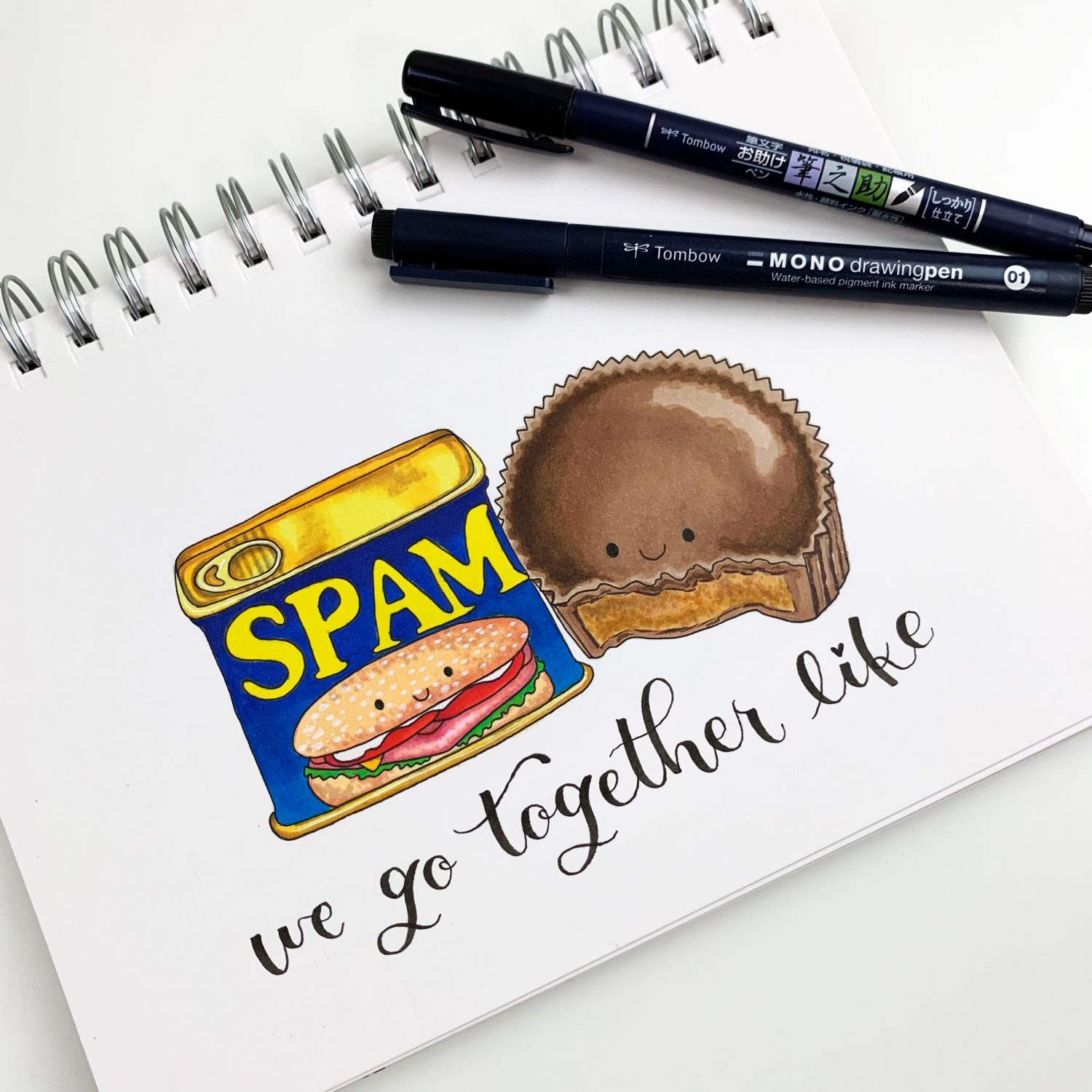 Show us your kawaii food illustrations using the hashtag #tombowusa!