Hello friends, it's Smitha from the blog Smiling Colors with a really cute tutorial. To celebrate Valentine's Day, I'm sharing a pixel heart tutorial that is so easy to recreate!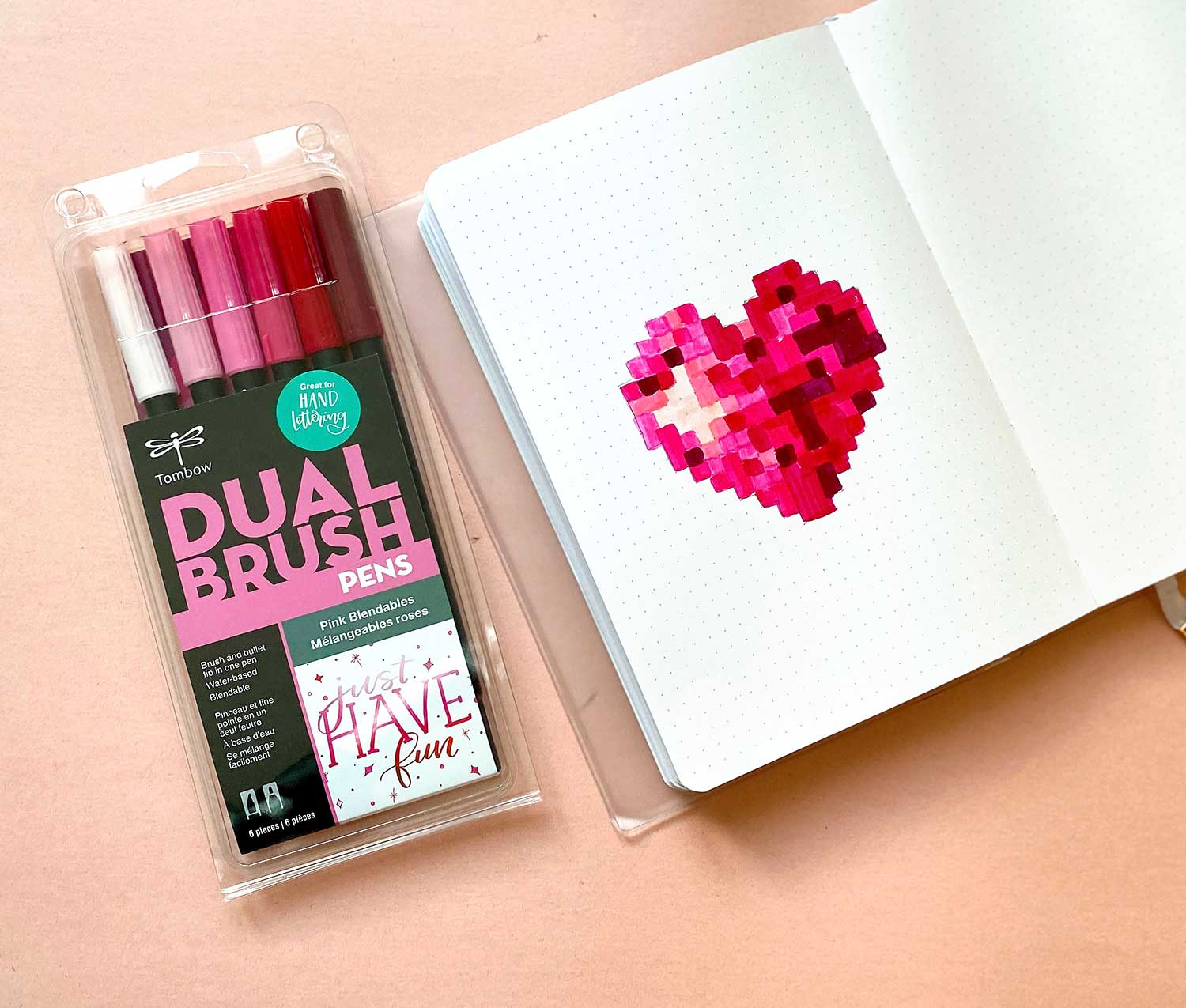 Material list: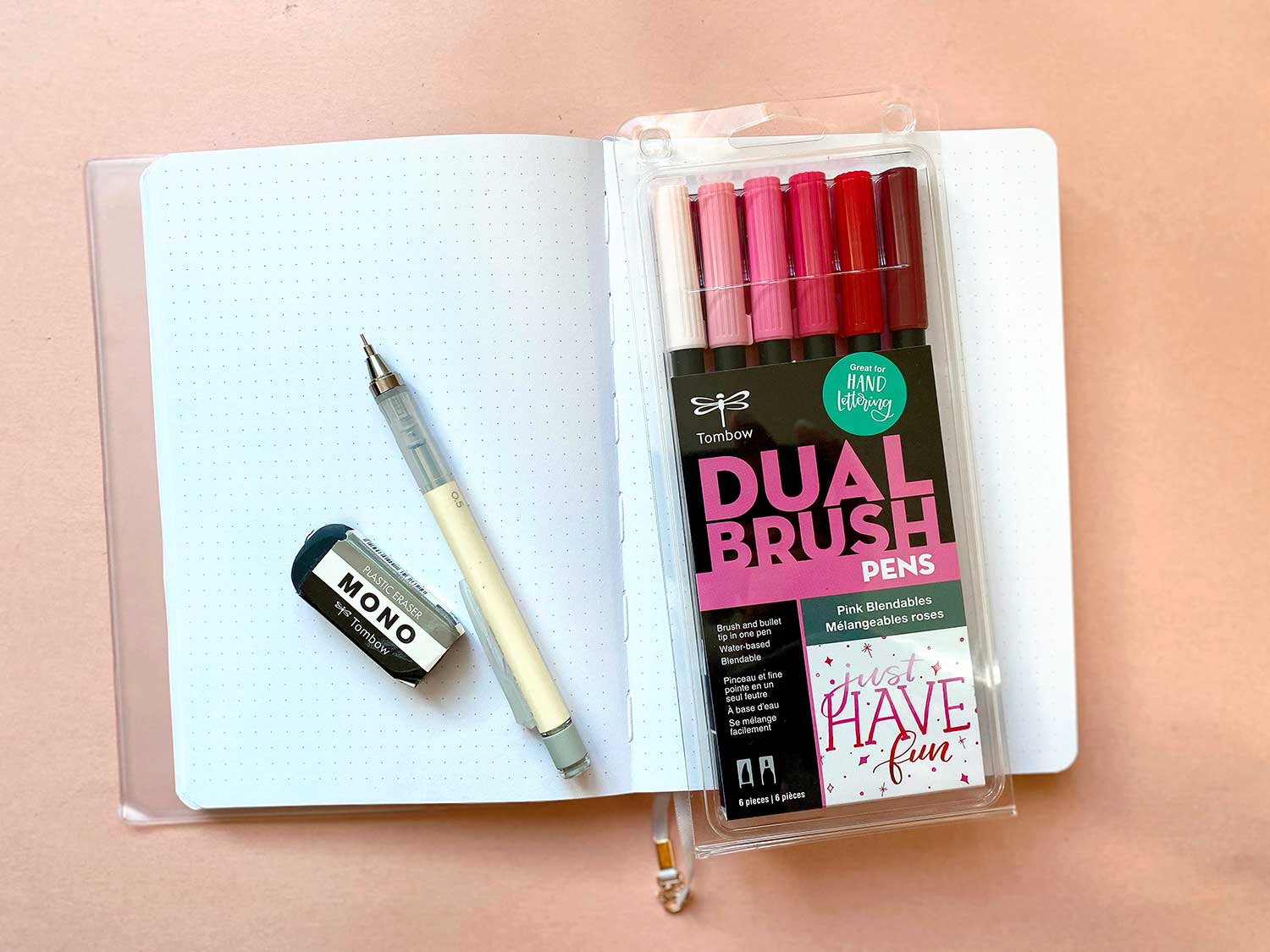 Step 1:
First, sketch out your heart shape. Since this is a pixel heart, you want to use the dot grid on the journal page and draw straight lines to join the dots. No using any curved lines here! I like using the MONO Graph Mechanical Pencil for this. The lines are nice and thin and easily erasable later!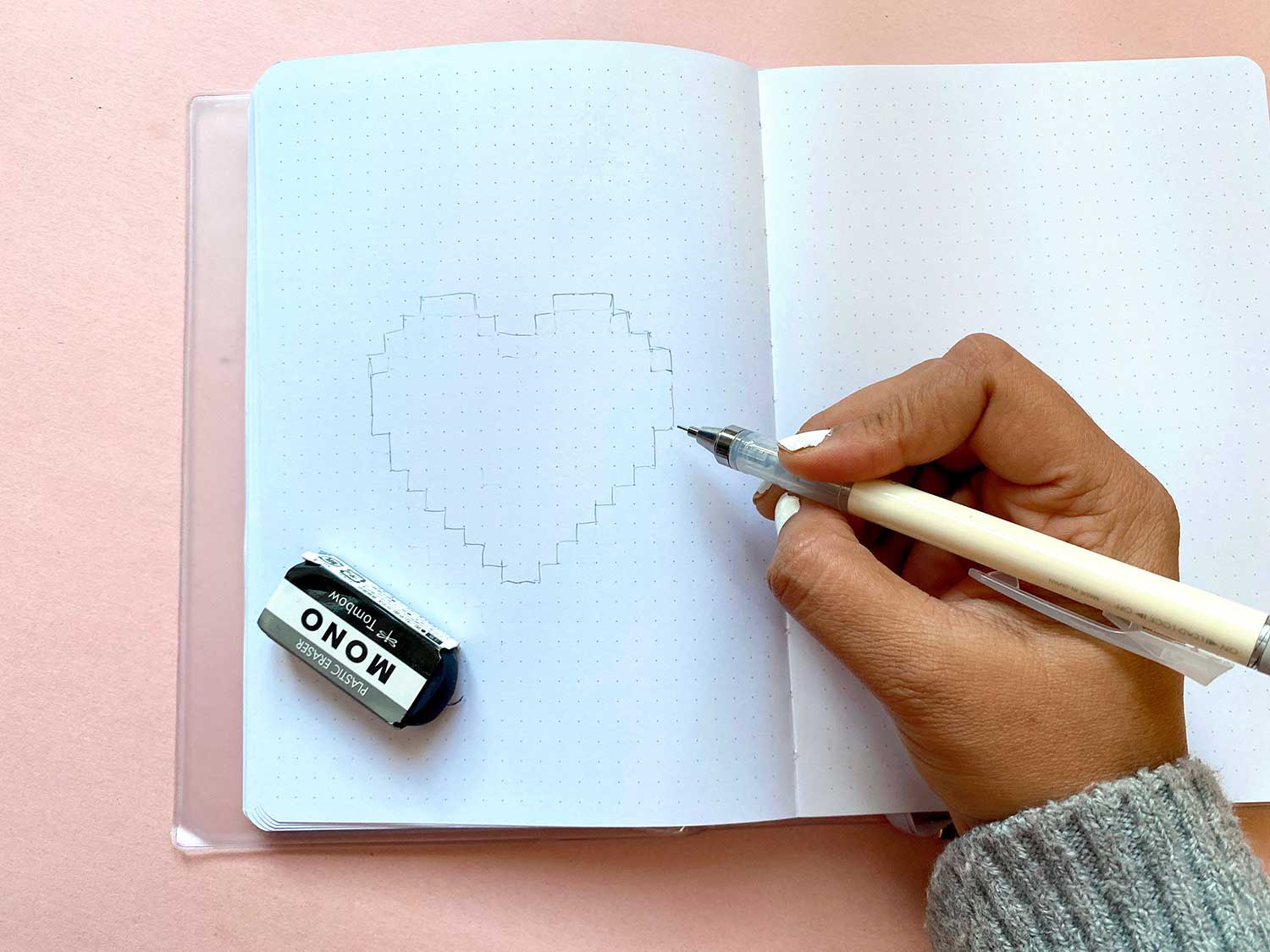 Step 2:
Now, we start coloring. In this pixel heart tutorial, I'm using the Pink Blendables Dual Brush Pen 6-Pack. This pack comes with preselected colors that work well for this technique. Alternatively, you can also choose any five or six colors of your choice and create this too!
Using the brush tip of the Dual Brush Pen, start coloring in some of the pixels. I started with the lightest color in the pack and then created a small cluster.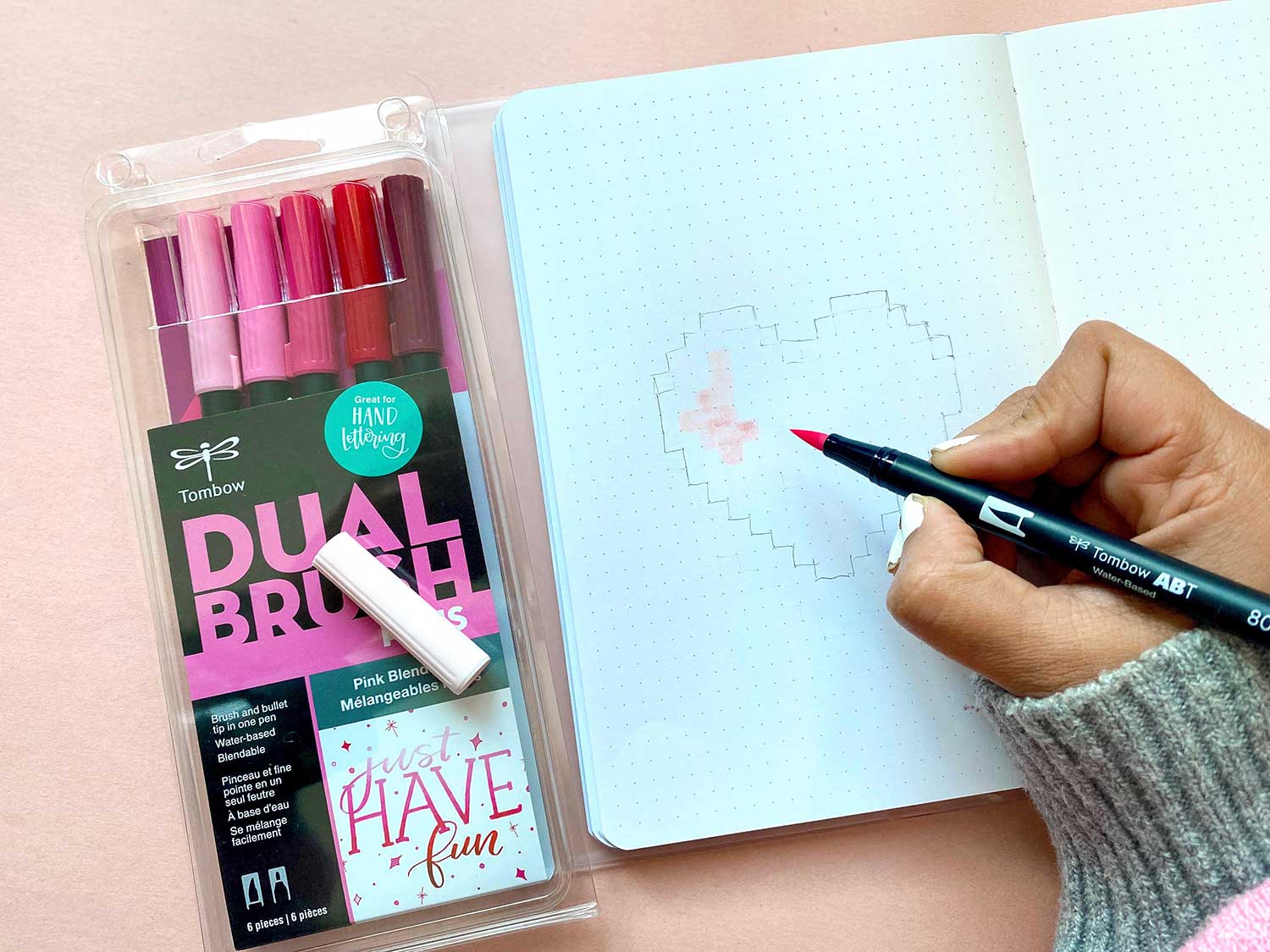 Step 2:
Repeat this process with the next few Dual Brush Pen colors. As you start using darker colors, add a few scattered pixels away from your main cluster as well. This will help distribute the color.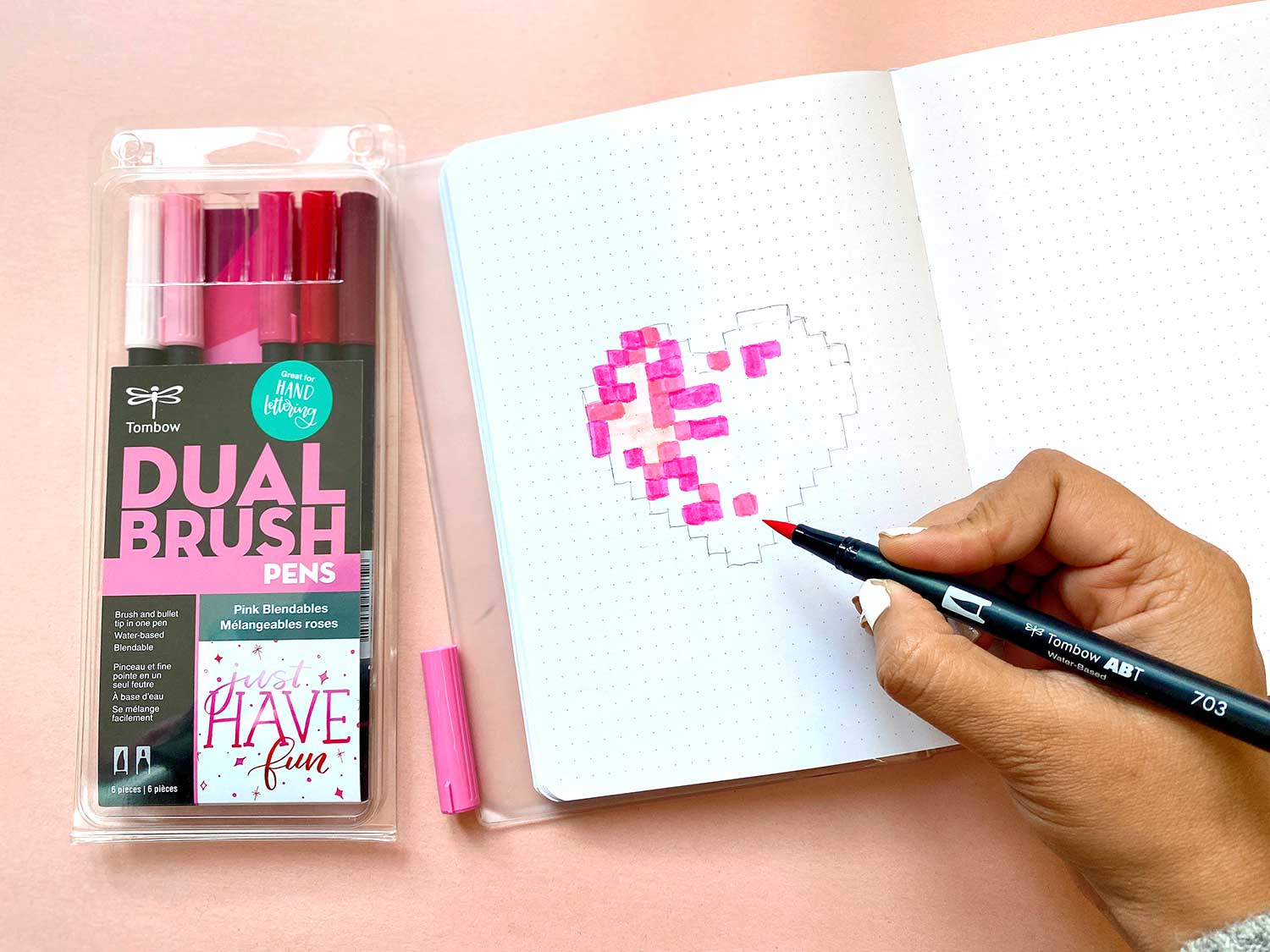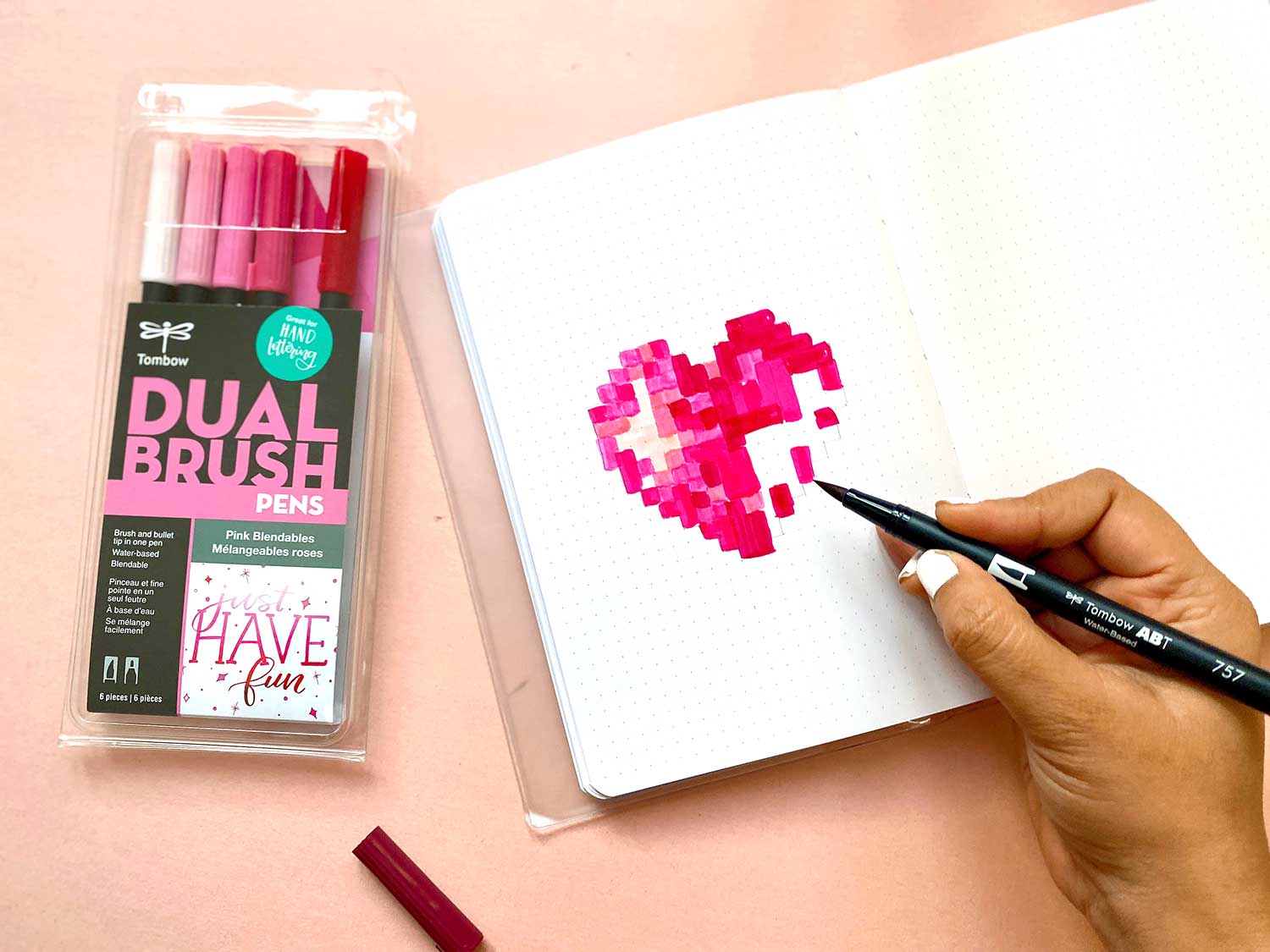 Here is how my pixel heart looks in my journal all colored in! I love how vibrant the colors look on the page here. The pixels add such a fun element that reminds me of 90s romantic comedies.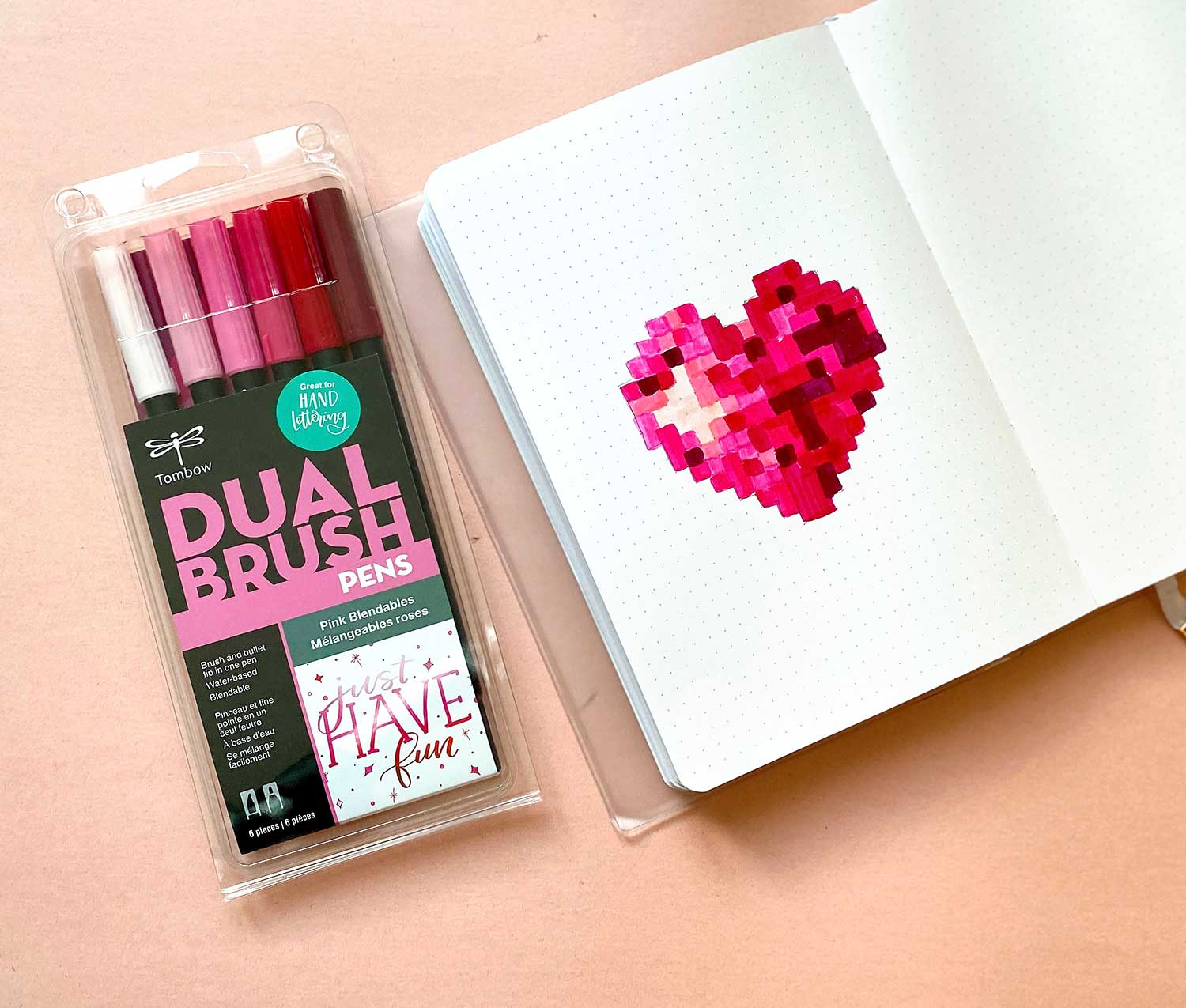 ALSO READ: Eight Ways to Elevate Your Journal
Watch the video:
I hope you leave inspired to create something in your journal today! Let me know in the comments below if you have any questions
Happy crafting!
Smitha
Find me on Instagram: @smithakatti