Hi, Jessica from BrownPaperBunny here to show you how to make this easy botanical mail art. It's a lovely way to brighten up someone's day, whether they're a plant-lover or not. Here's what you'll need to get started.
Supplies: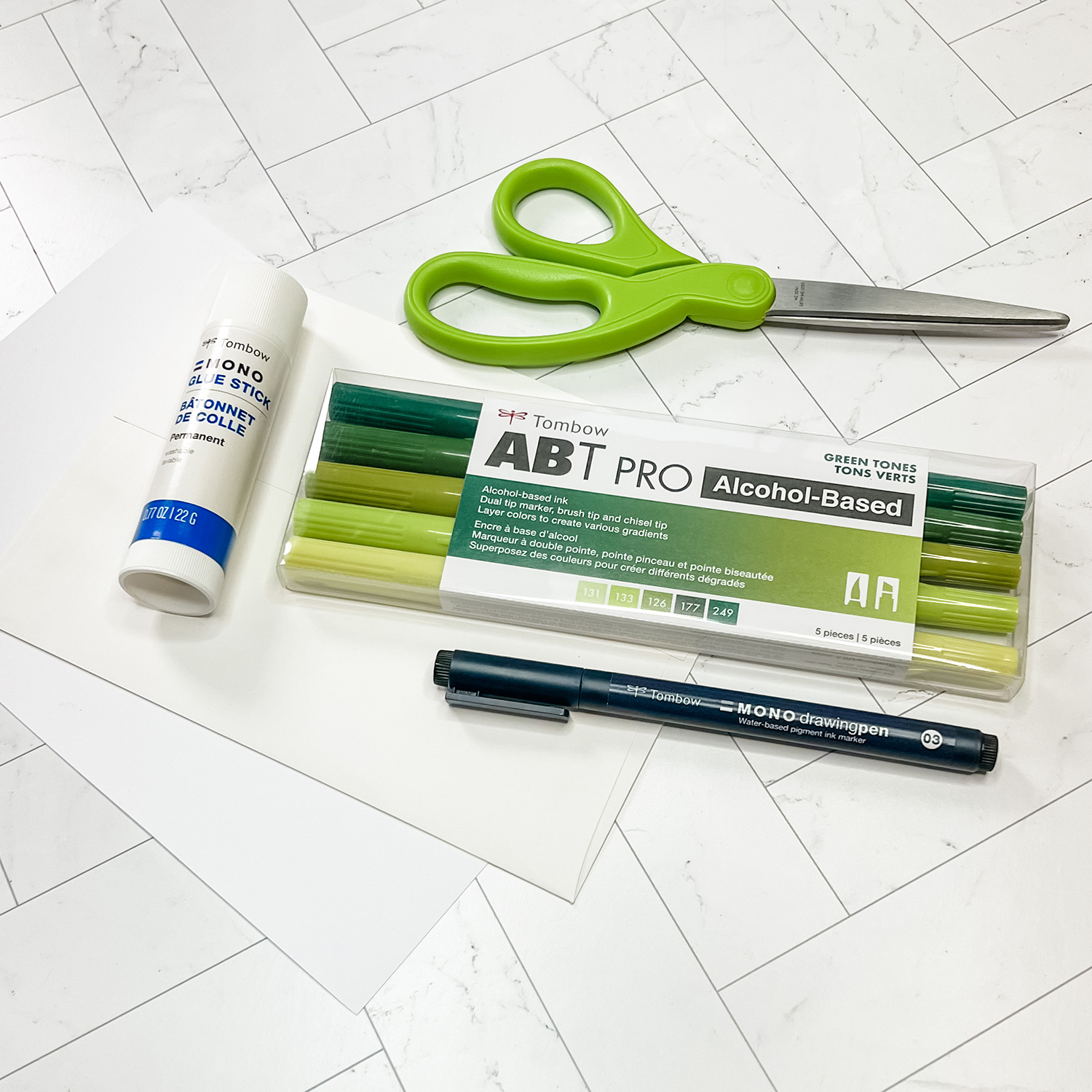 Step 1: Prepare Your Card
Cut your piece of card in half and then cut one half so it slides into the envelope easily.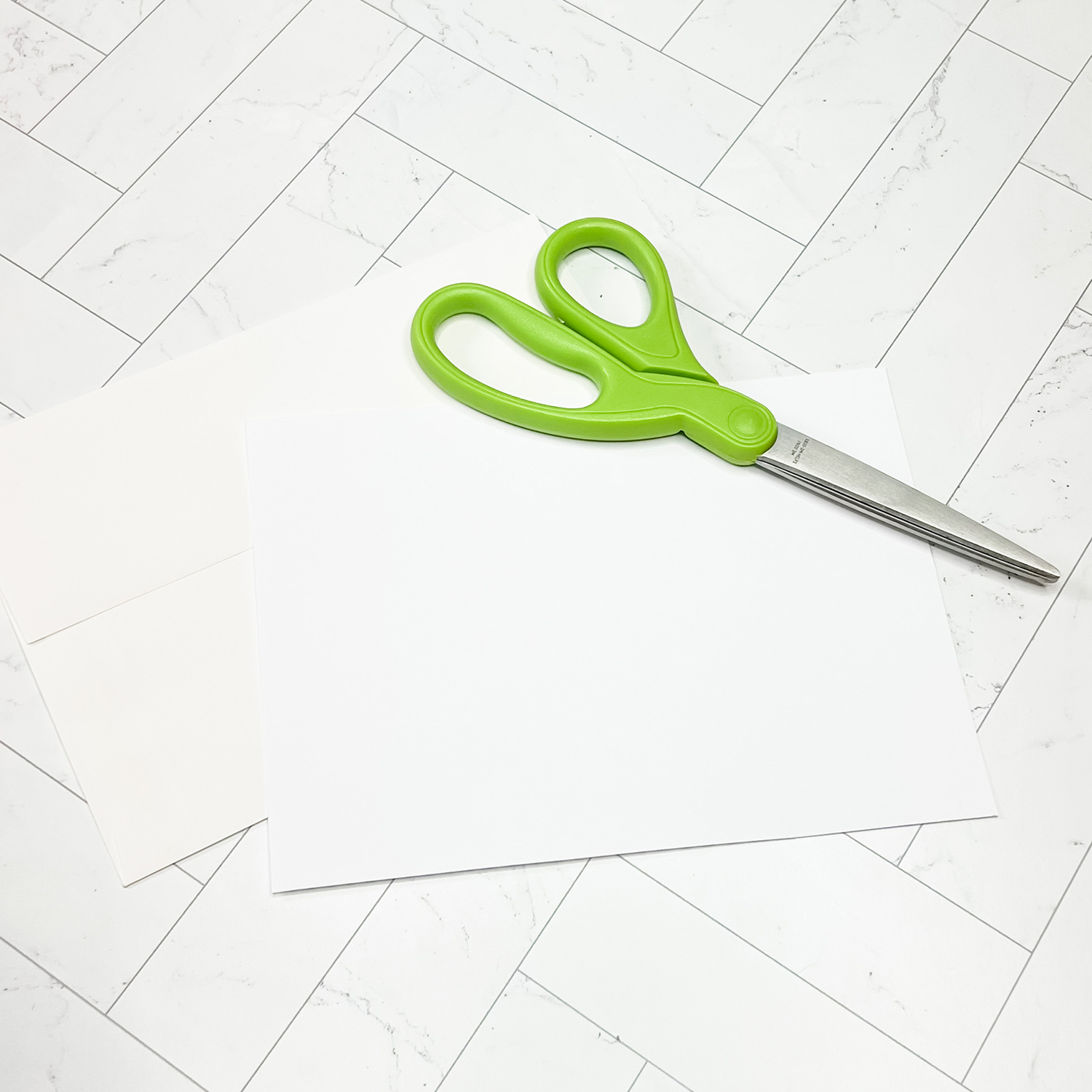 Step 2: Add Light Green leaves
Using the lightest green ABT PRO Alcohol-Based Marker from the set, draw some different sets of leaves. Start with the lightest colors first, and then you can overlap the darker colors on top. You can use your brush or chisel tip, whatever works best for you.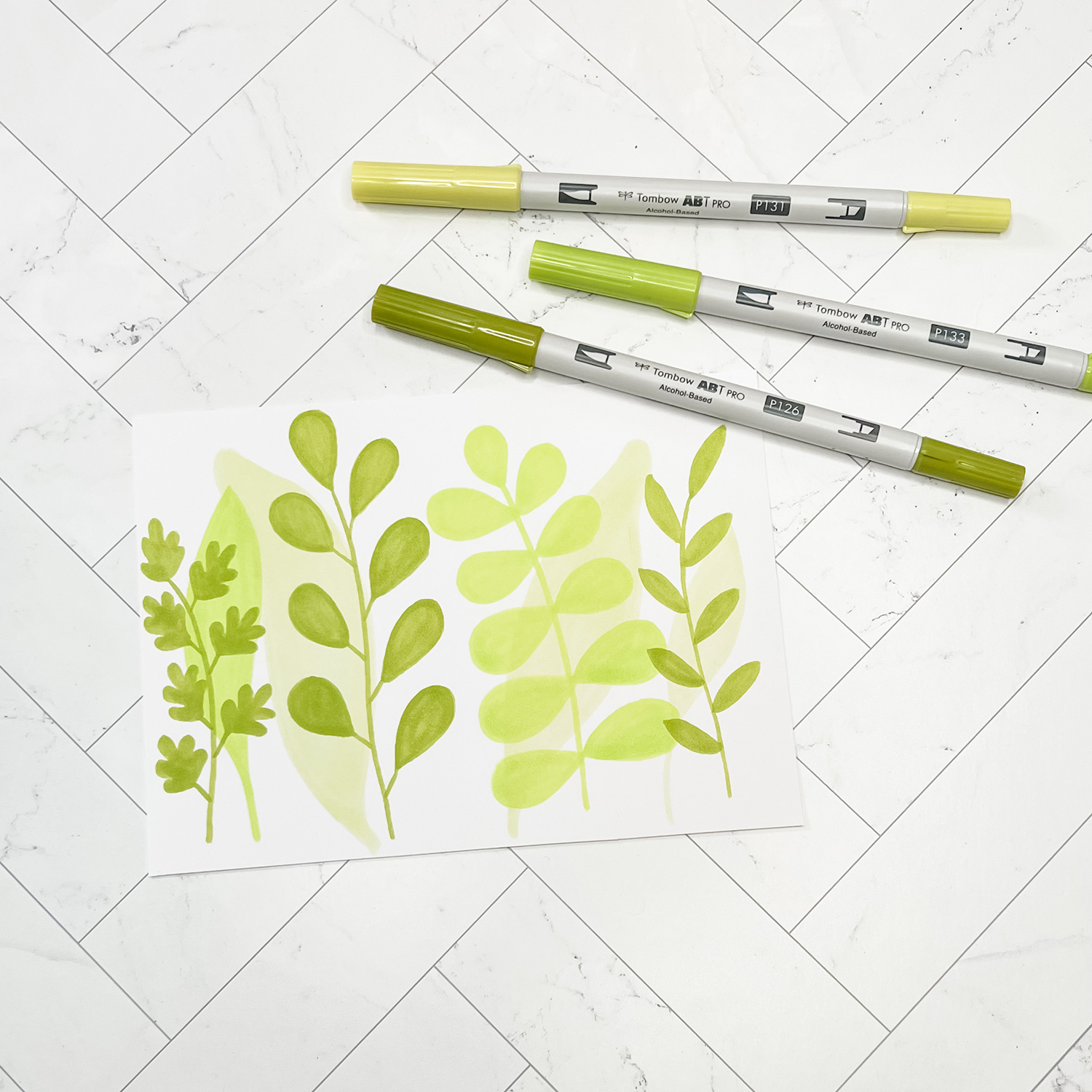 Step 3: Add Dark Green Leaves
Once your lighter layers of leaves have dried fully, do the same thing with the darker colors from the set.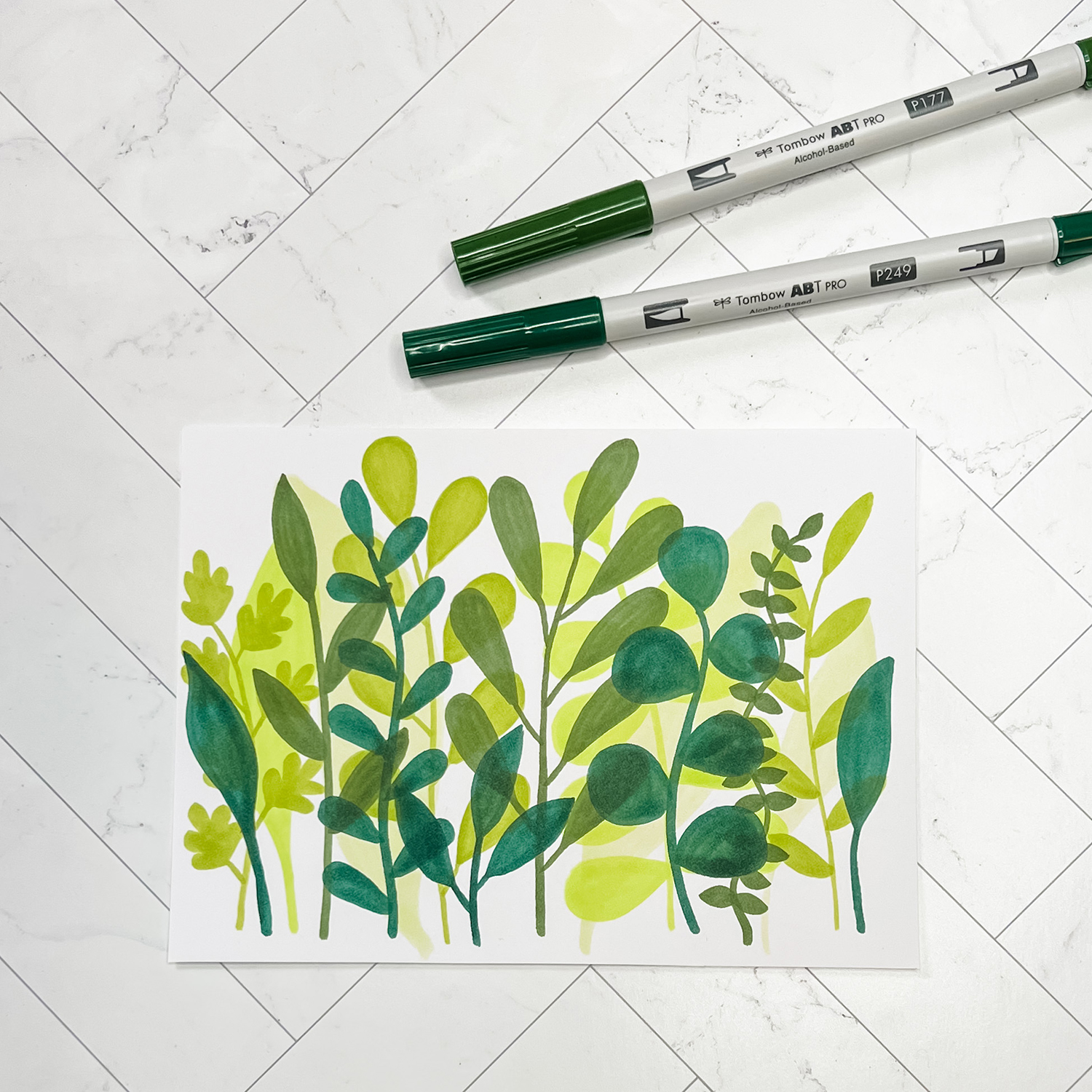 Step 4: Add Details
Once all of your leaves are dry, you can add some detail using the same colors or the next shade up. Something I love about ABT PRO Alcohol-Based Art Markers is their ability to layer. So if you let the first layer dry completely, you can use the same color to add shadow or detail.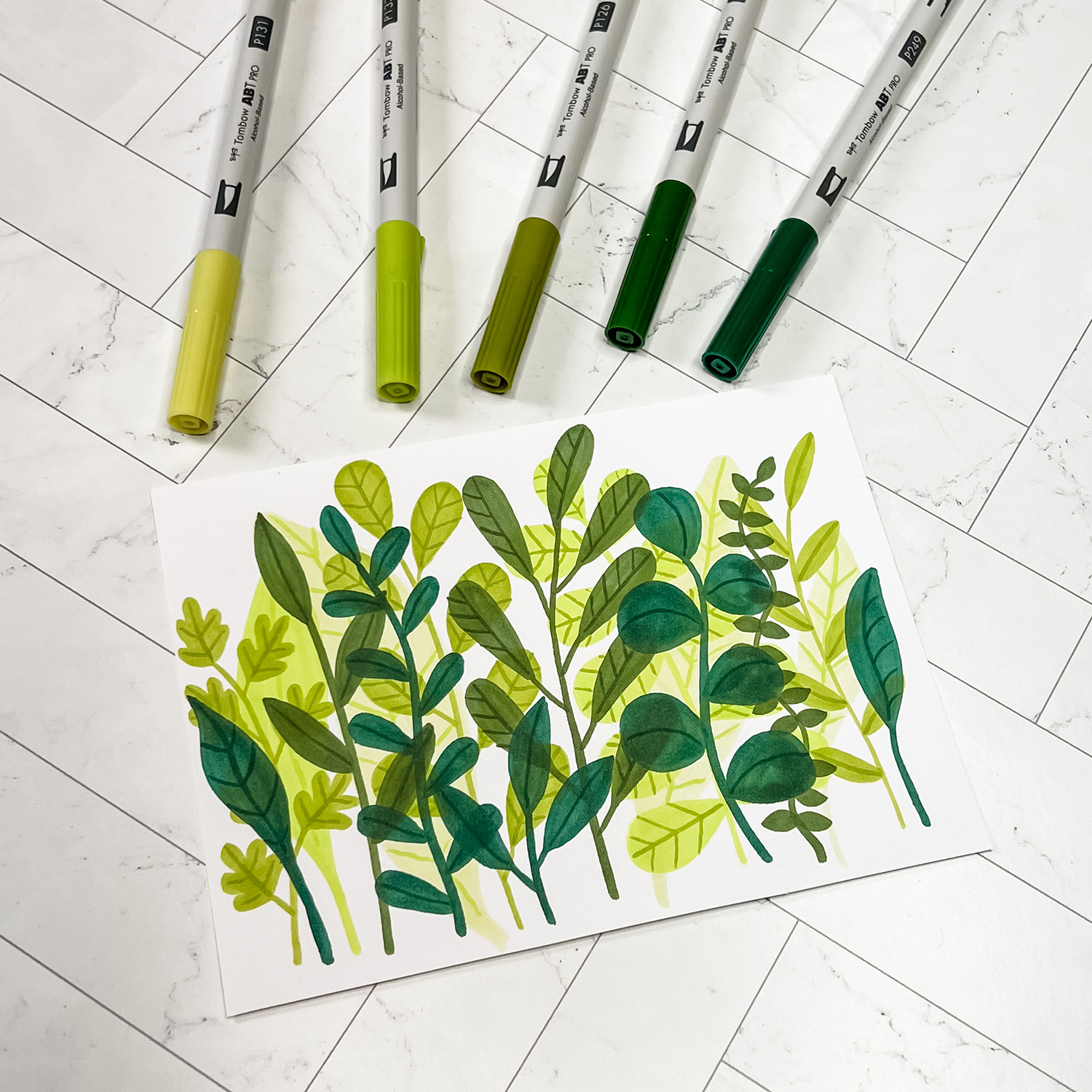 Step 5: Add Lines (Optional)
If you'd like even more contrast, use your MONO Drawing Pen to add some additional lines and details. This step is optional. At this point, you could also add some highlights using a white gel pen or gouache if you'd like to. You'll notice that I didn't add black ink lines to the lightest leaves in the back to ensure the layers felt separate.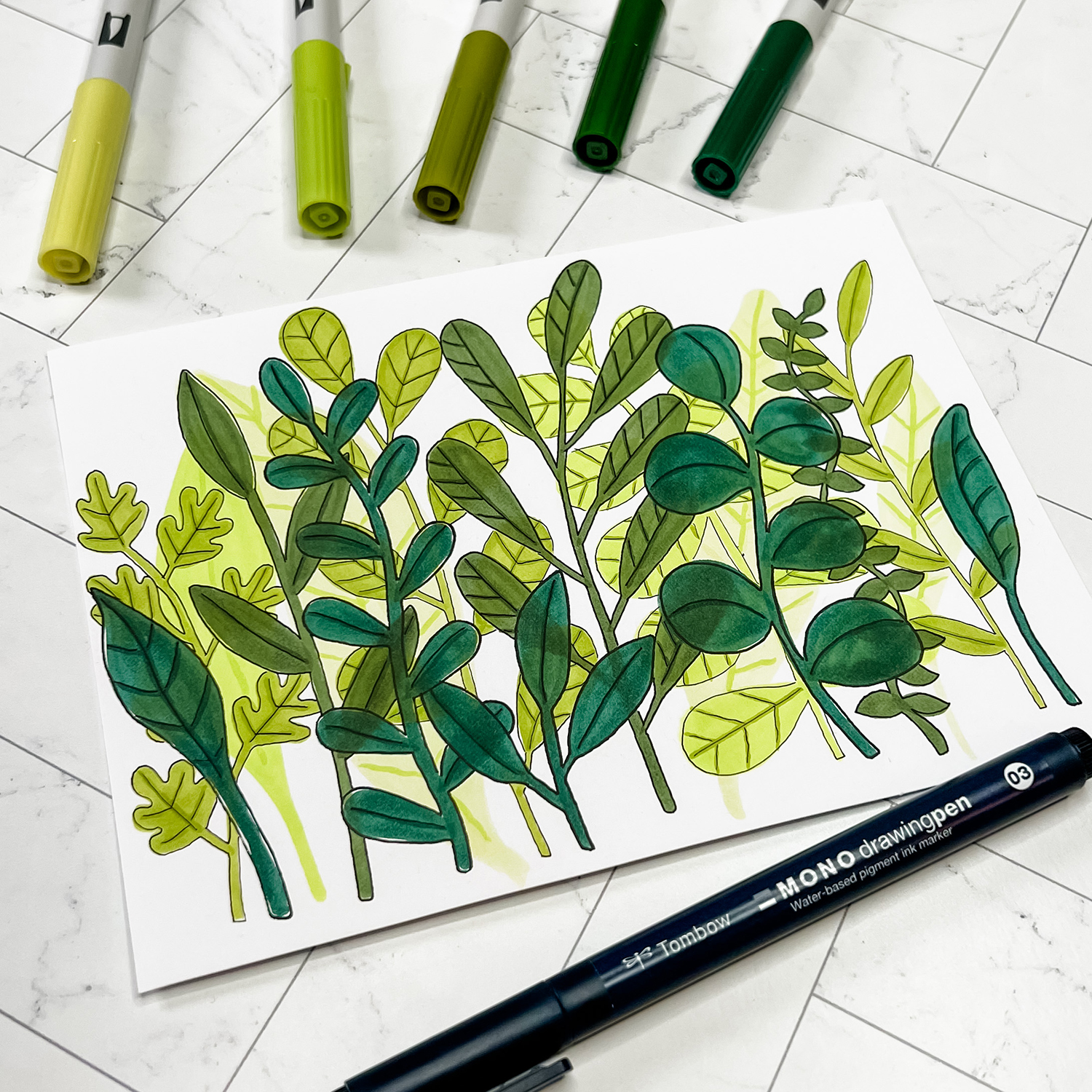 Step 6: Stick Your Card Together
Depending on how thick your card is, you may have some ink show through on the reverse side. If you do, use your MONO Glue Stick to adhere it to your second piece of card.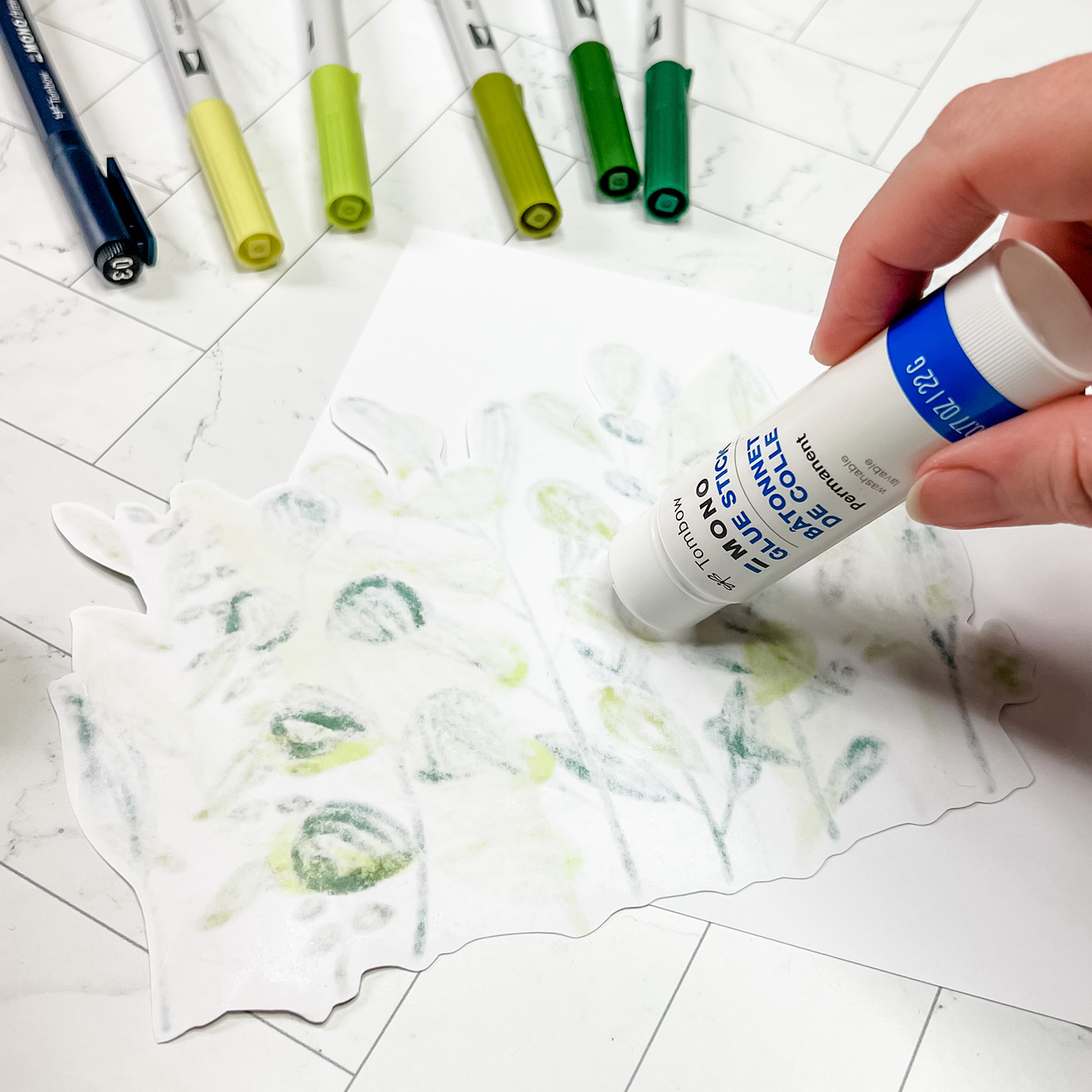 Step 7: Cut Out Your Card
To create a little more dimension, cut around the leaves on your card.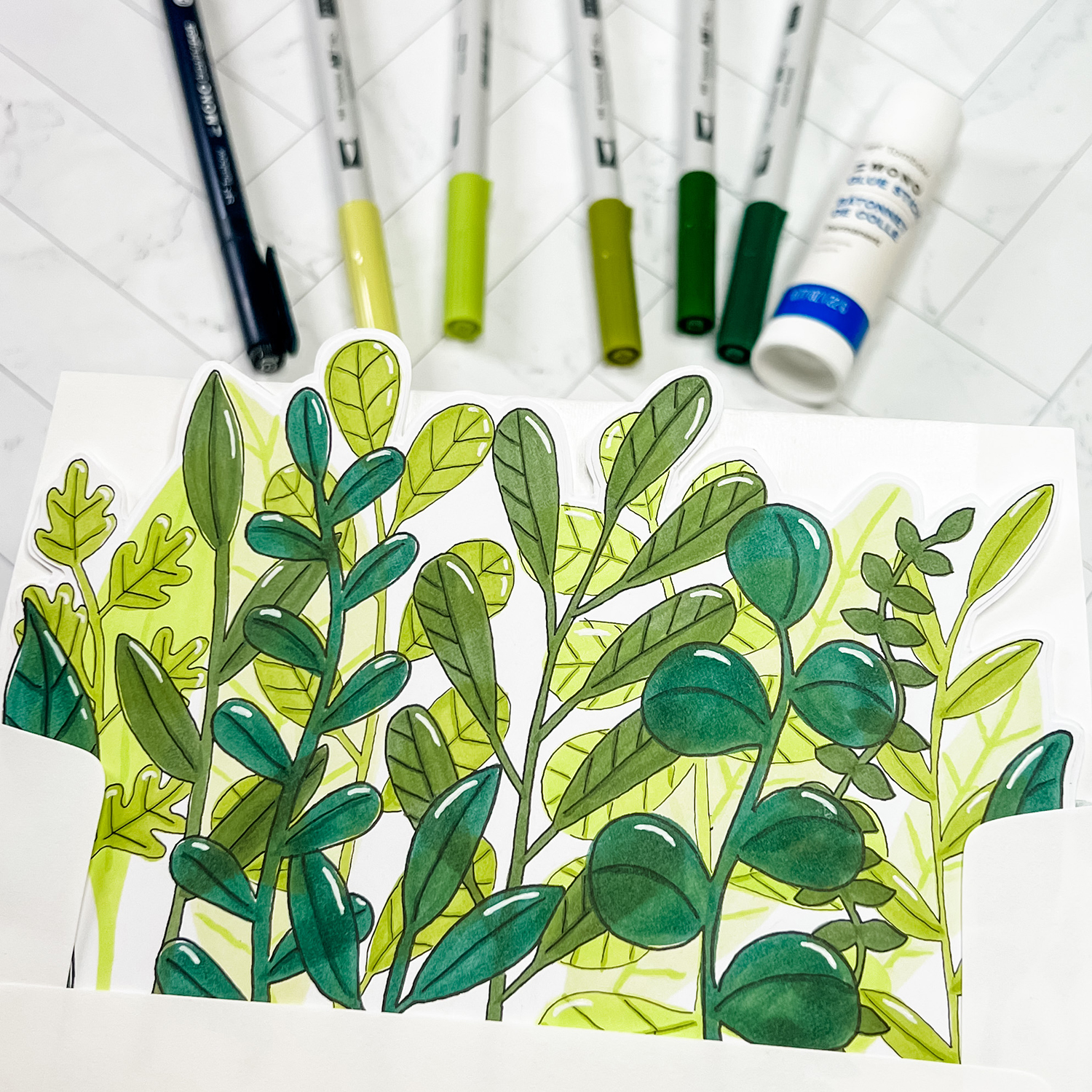 Step 8: Decorate Your Envelope
Now it's time to decorate your envelope with the same steps you used on your card (minus the cutting out). Envelopes tend to be fairly thin, so place a scrap piece of card inside before you start coloring. And make sure you leave space to write the name and address.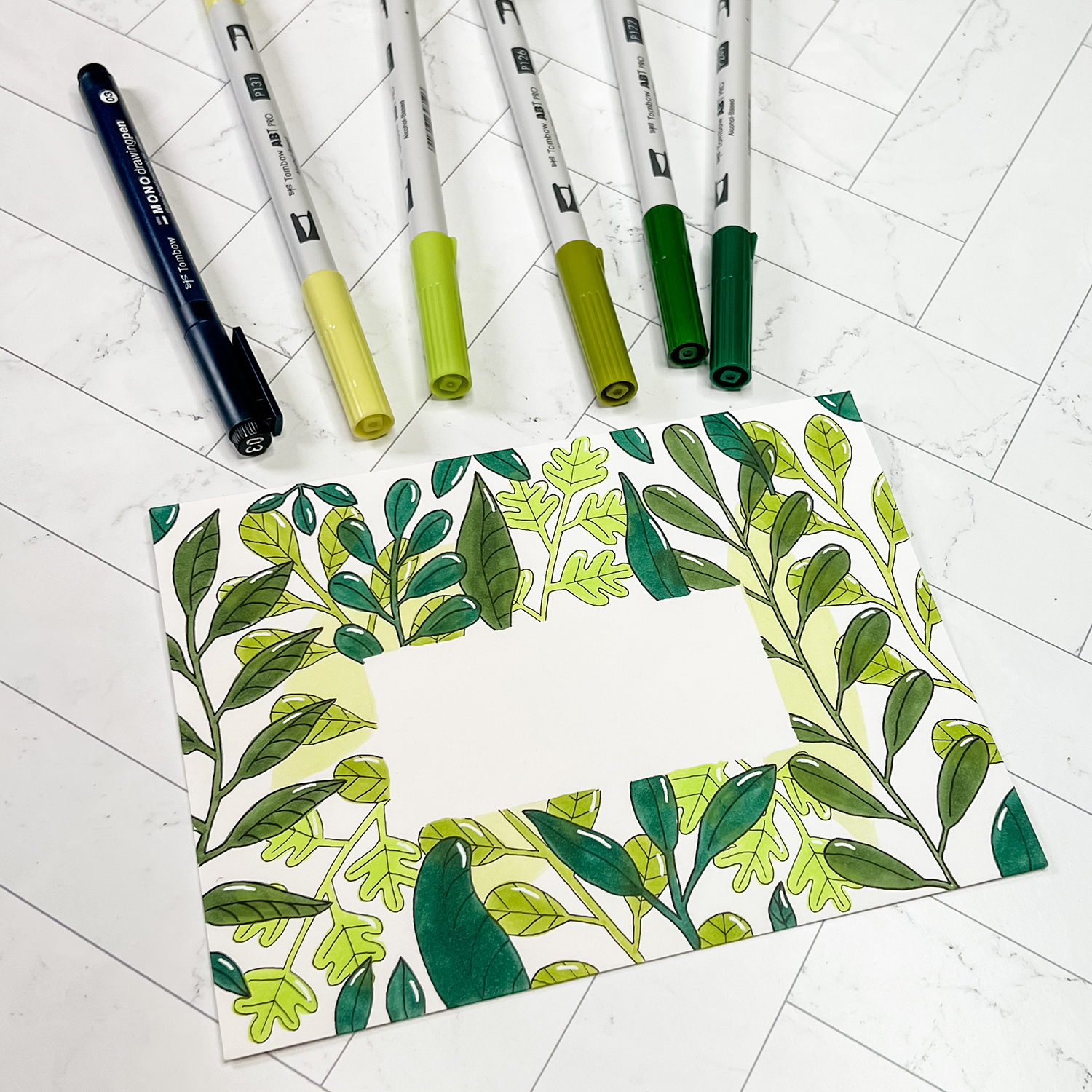 Now you have some easy botanical mail art!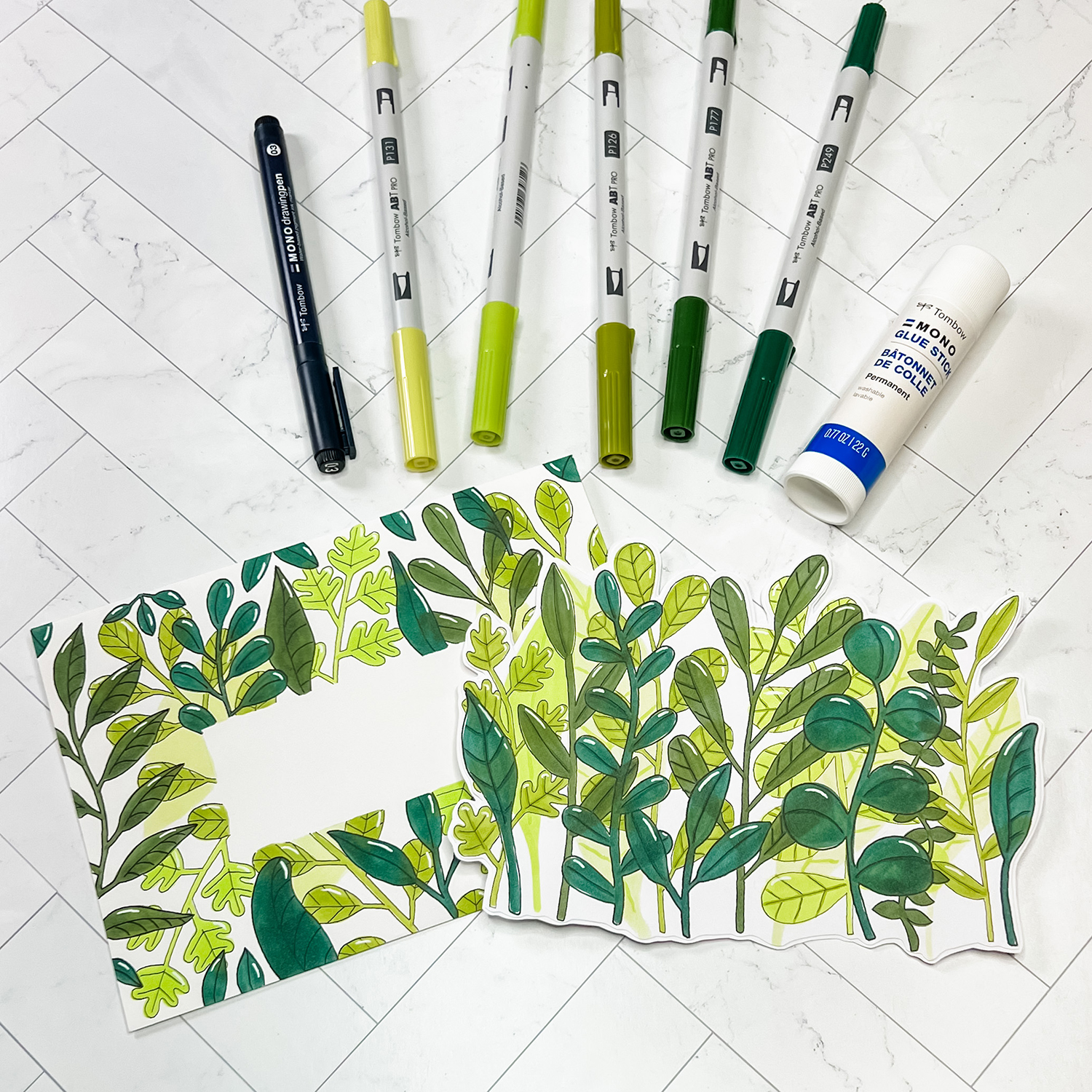 We'd love to see yours, so if you share it on social media, be sure to tag @TombowUSA and @BrownPaperBunny so we can check it out. If you're looking for more card projects, check out this Leopard Card.