Hello friends, this is Smitha! Spring is in the air, so I'm sharing an easy ABT PRO Marker floral illustration tutorial that anyone can recreate!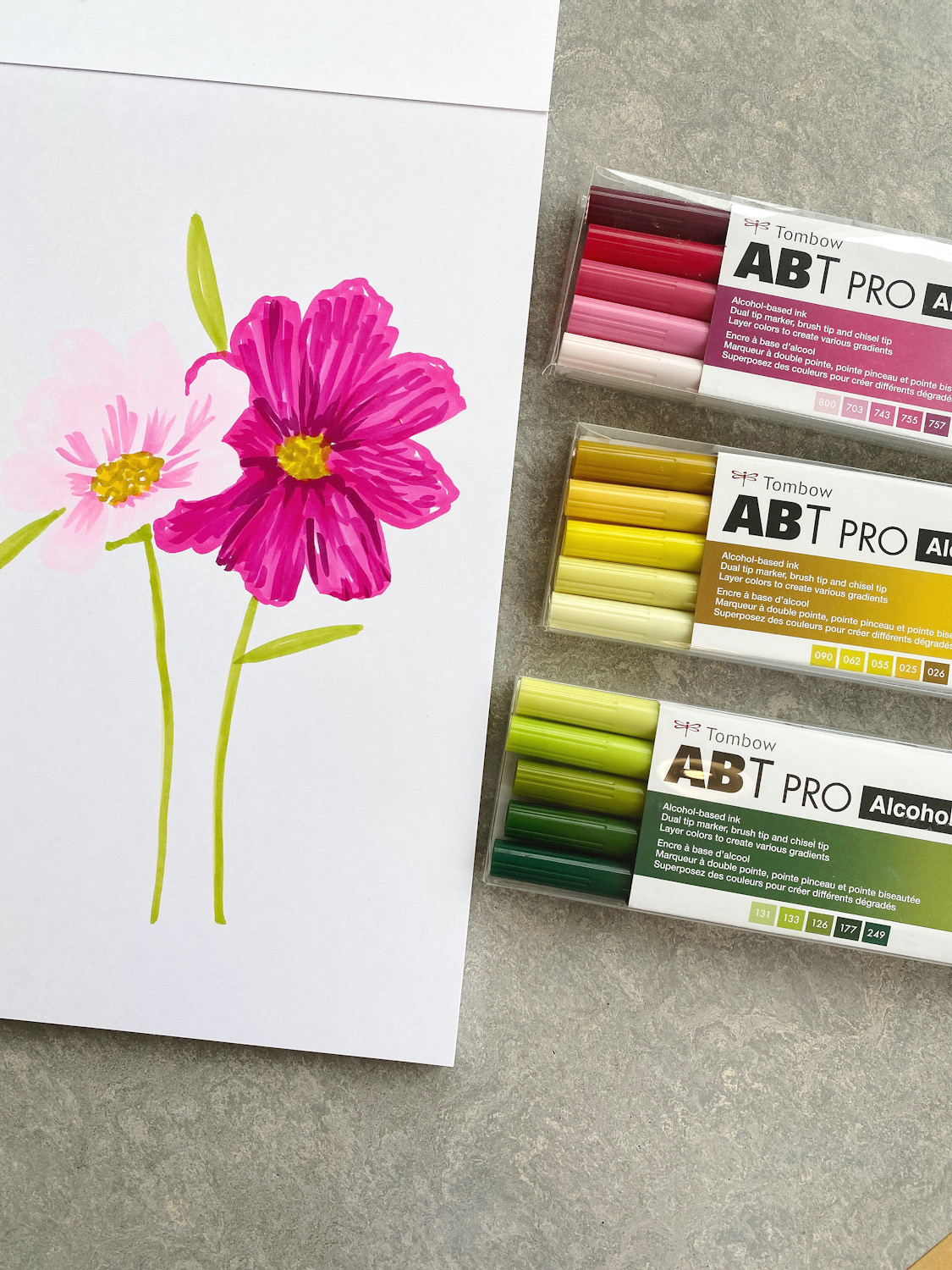 Material list: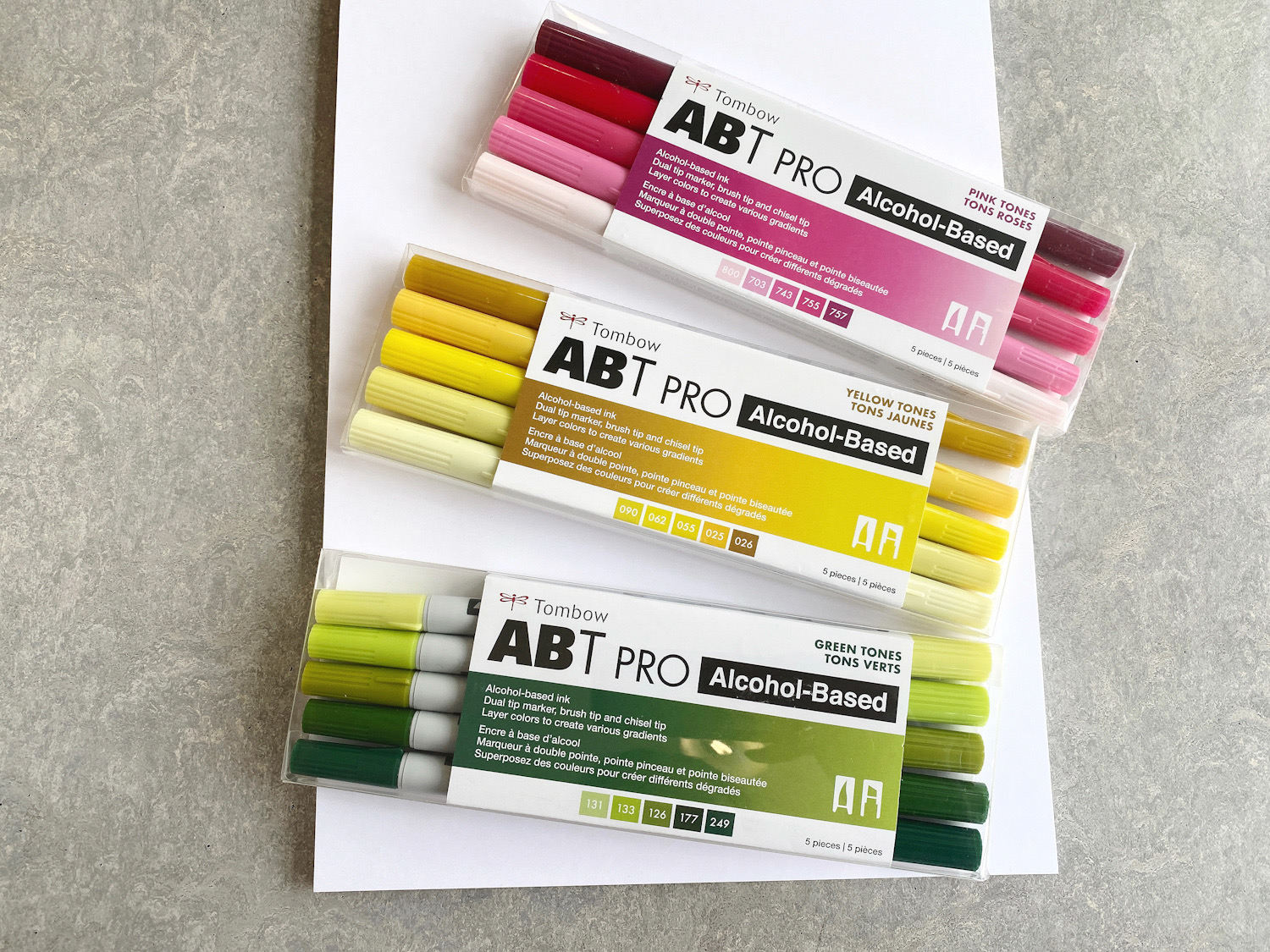 Step 1:
Starting with the lightest color in the Pink Tones 5-pack and using the brush tip of the ABT PRO Alcohol-Based Marker, loosely draw out a flower shape. Keep your marker strokes in the direction of the petals.
Next, use the second darkest color to add a few strokes of detail onto each petal towards the center of the flower.
Step 2:
For the second flower, use the darker shades in the Pink Tones 5-pack. Create a bold and sketchier look by keeping your marker strokes uneven and quick.
TIP: Try layering your ABT PRO Alcohol-Based Marker colors lightly if you want a more blended look.
Step 3:
Now, we just need to finish off our floral illustration by adding a few more details. Create stalks and a few leaves using a green color from the Green Tones 5-Pack.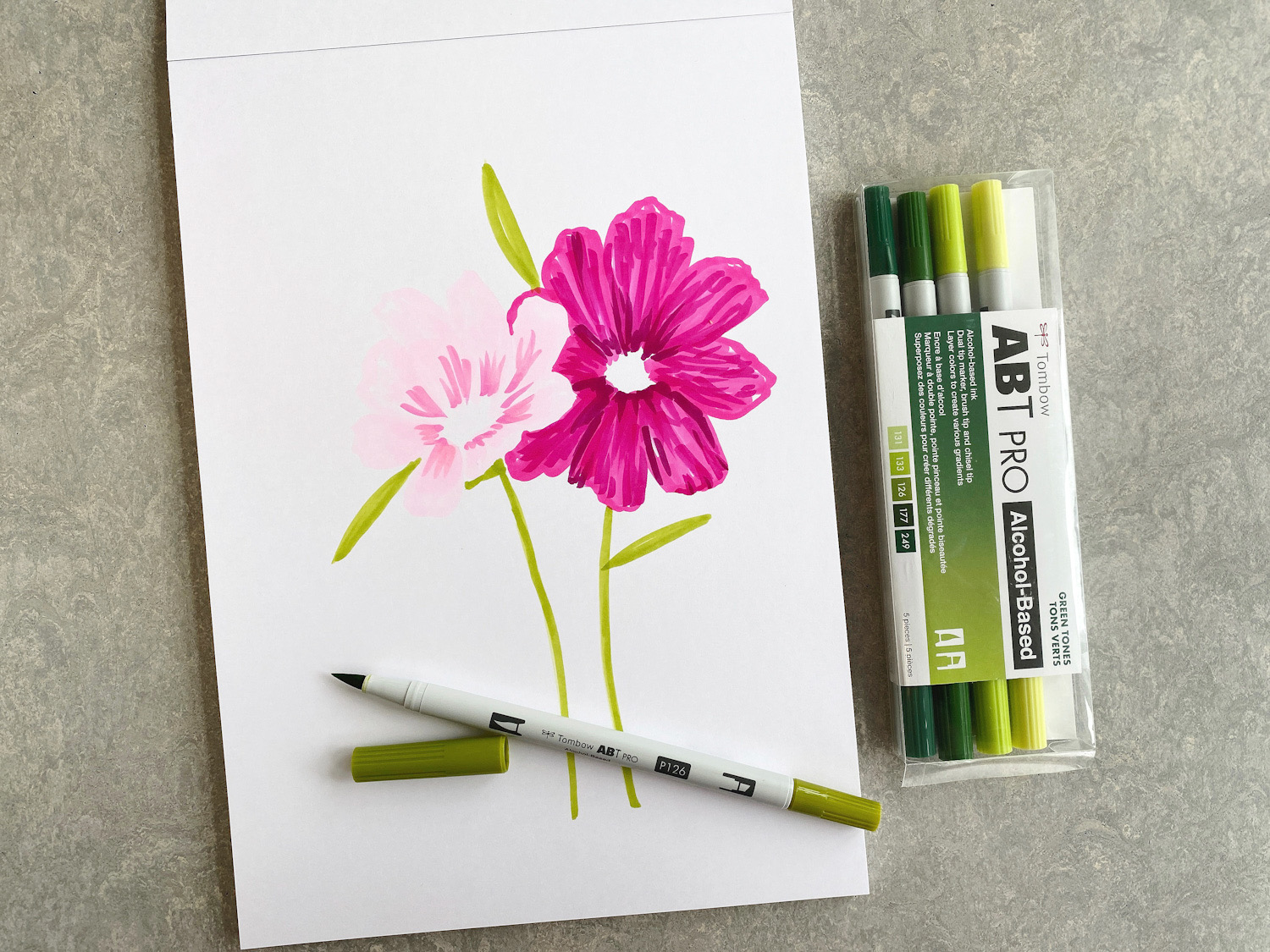 Step 4:
Finally, finish off the illustration by adding a yellow-colored center to each flower. I used two to three shades of yellow and overlapped them to add some details.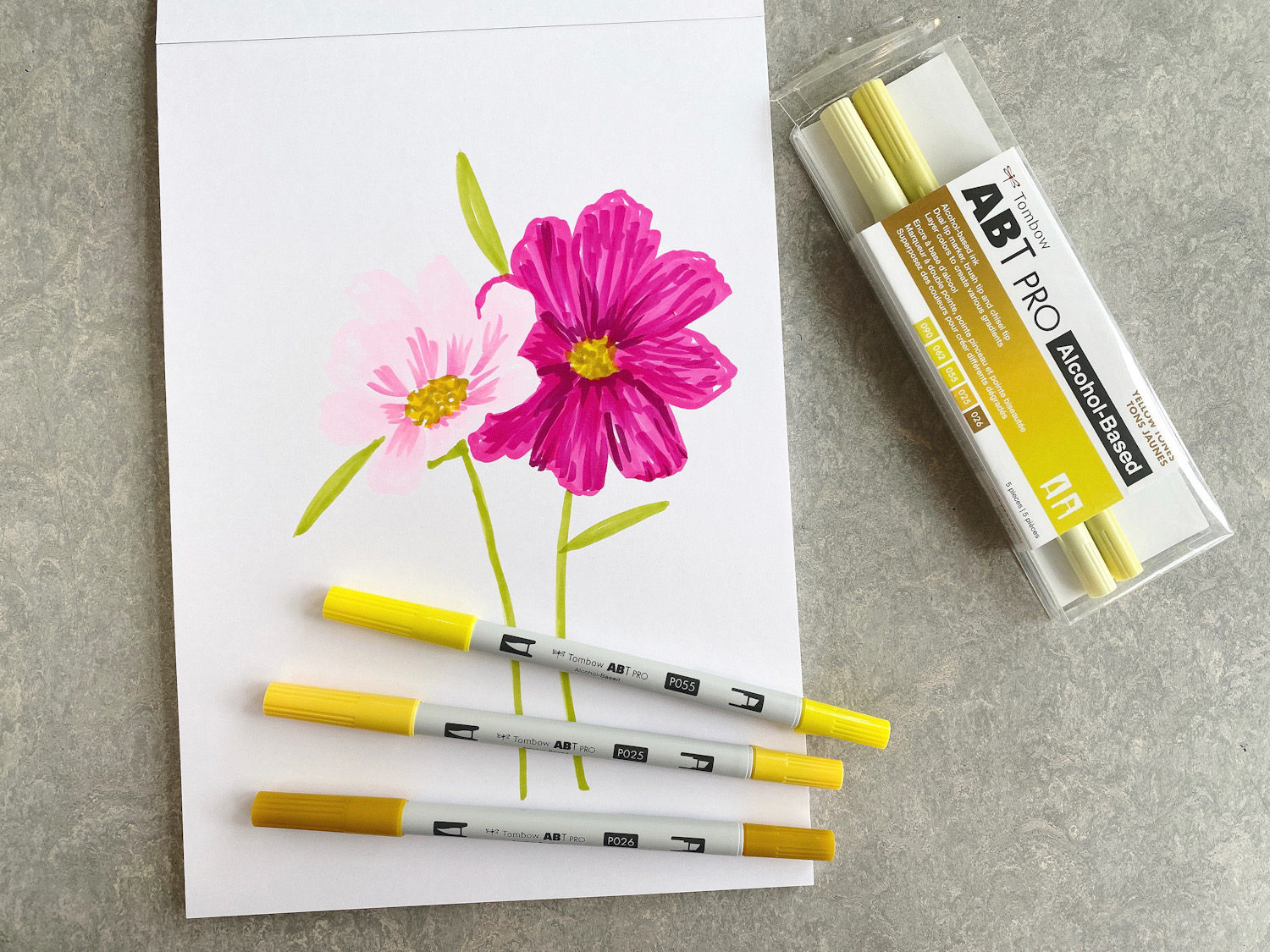 What do you think of this floral illustration? The ABT PRO Marker colors are so vibrant that the color simply pops off the page!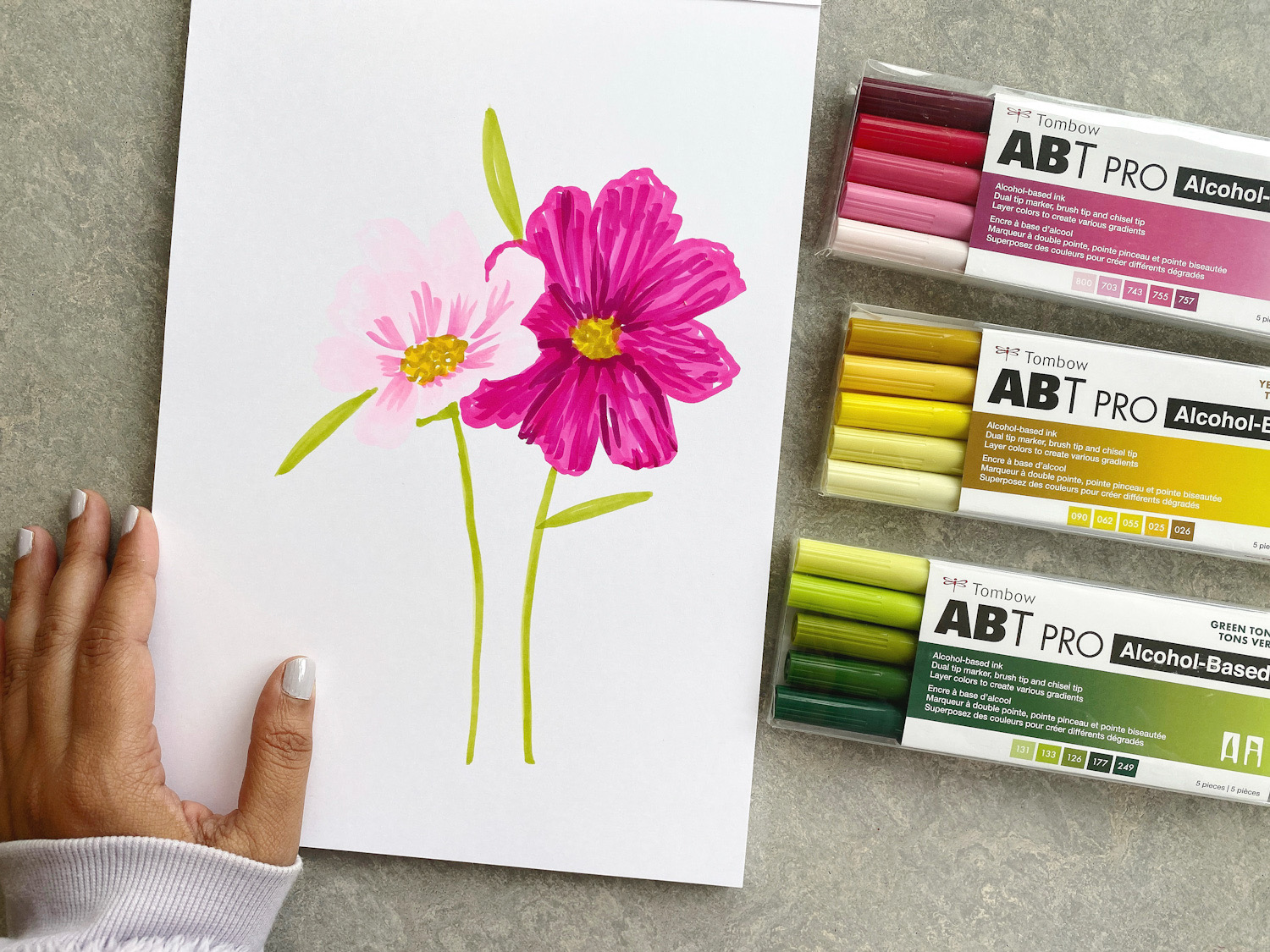 Happy crafting friends!
Smitha
Find me on Instagram: @smithakatti
Here is the Flower image reference I used for this Floral Illustration