Hi, Jessica from BrownPaperBunny here to show you how to paint a wildflower card with Tombow Dual Brush Pens. When was the last time you sent a friend some real mail? This month is Friendship Month, so now is a perfect time!
Supplies: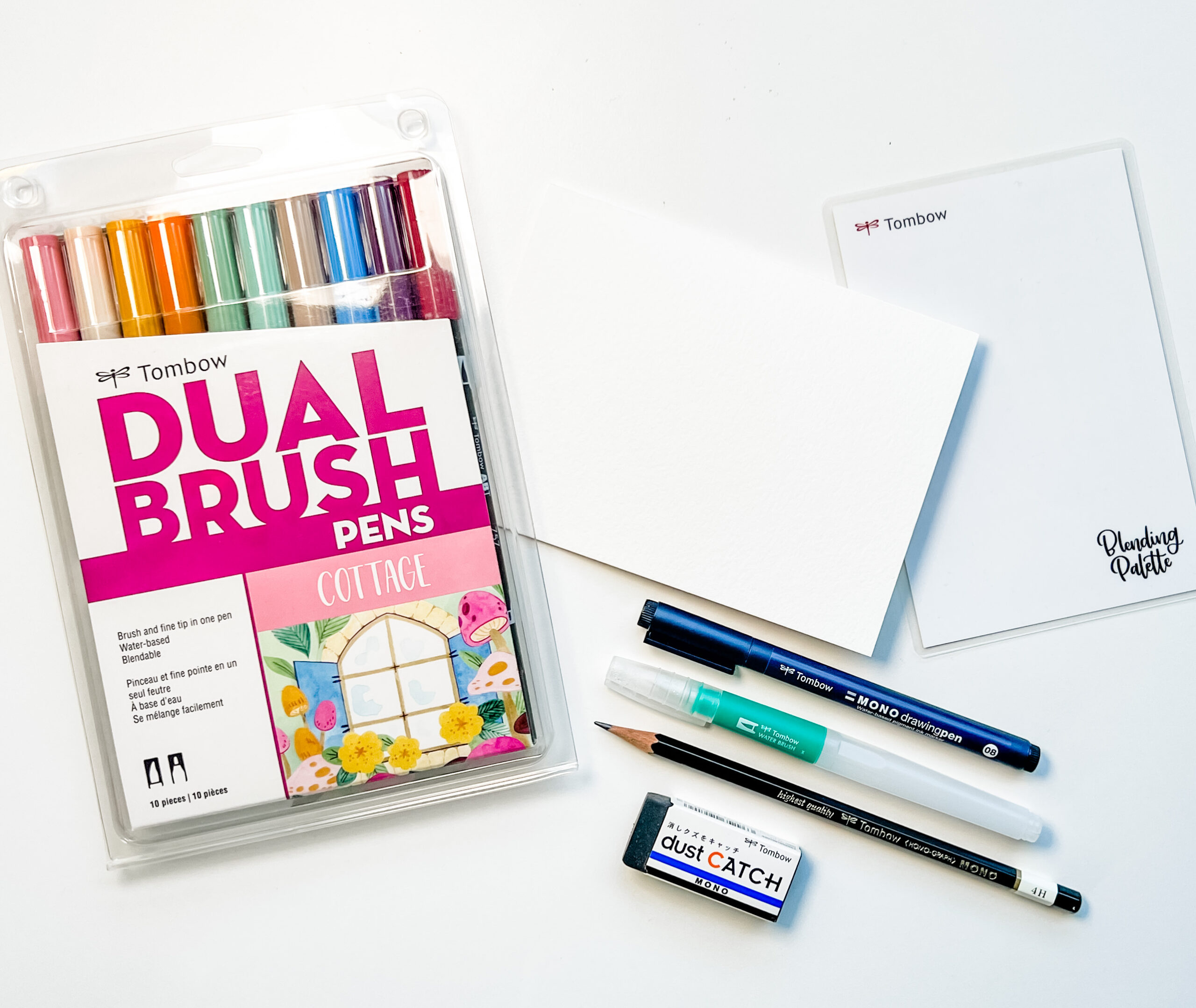 Step 1: Cut Your Paper to Size
Depending on the size of your watercolor paper, you may want to cut it down to a size that will easily fit inside an envelope when folded in half.
Step 2: Mix Your Colors
Start by scribbling some ink onto your Blending Palette with the Dual Brush Pen colors you'd like to use.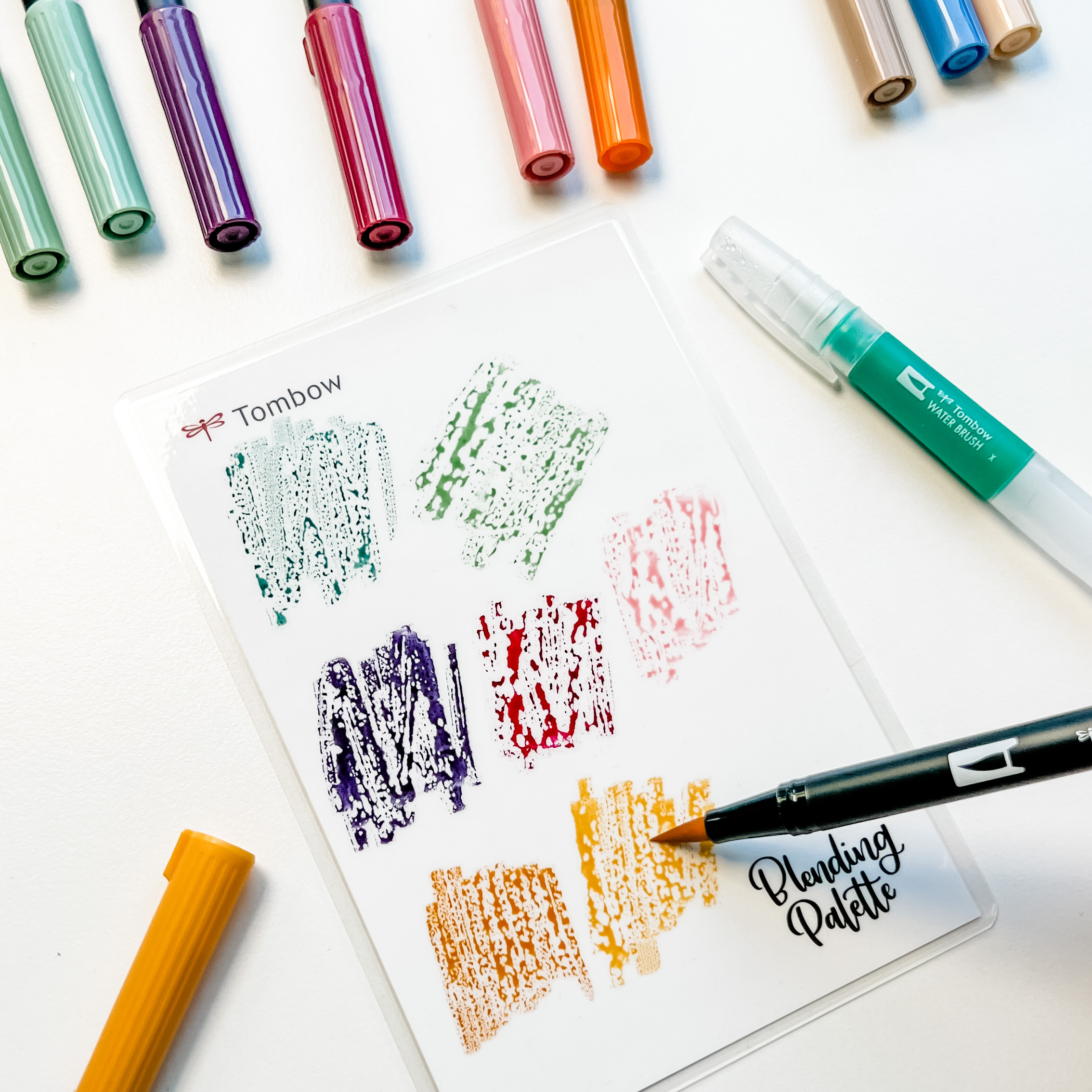 Next, use your Water Brush to squeeze a drop of water onto each ink swatch. Blend the ink with the water and then use the Water Brush to pick up the color and paint with it on your watercolor paper.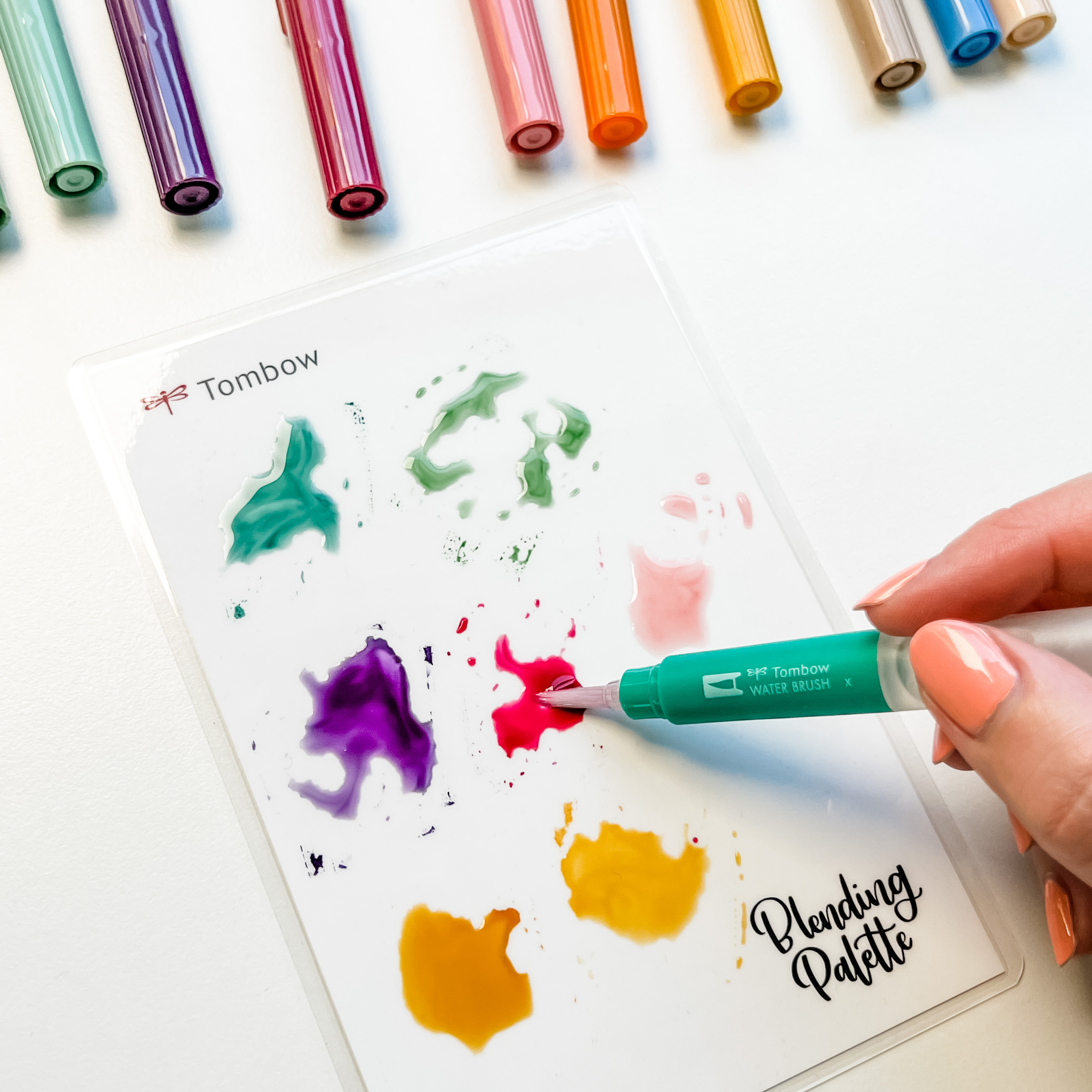 Step 3: Paint Your Flower Stems
Starting with your greens, paint in some flower stems. For a really loose, wildflower look, make sure they bend in different directions and are of varying heights.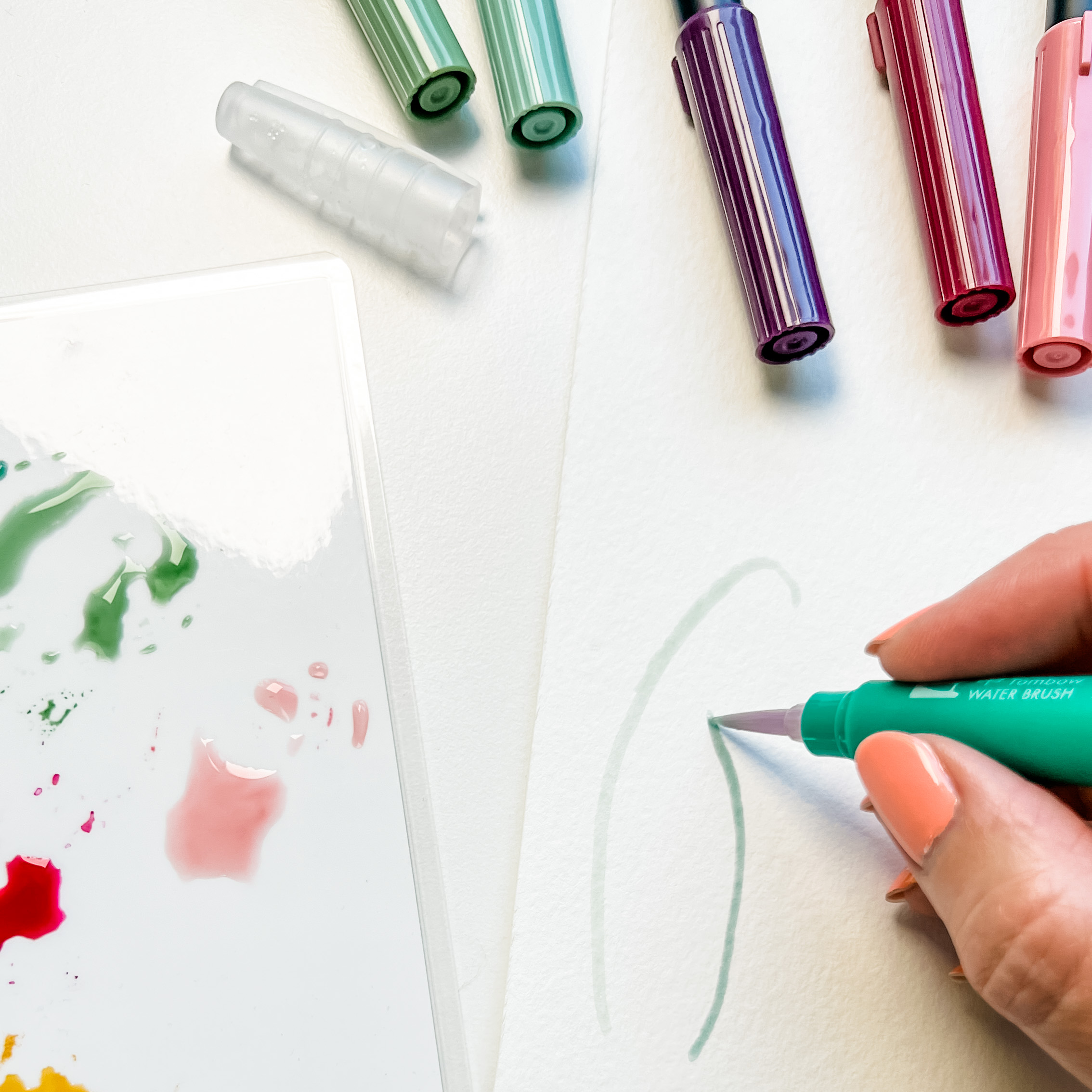 Step 4: Paint Your Wildflowers
Now it's time to add some color! The great thing about using your Blending Palette is that you can mix up your own fun colors using the Dual Brush Pens you have.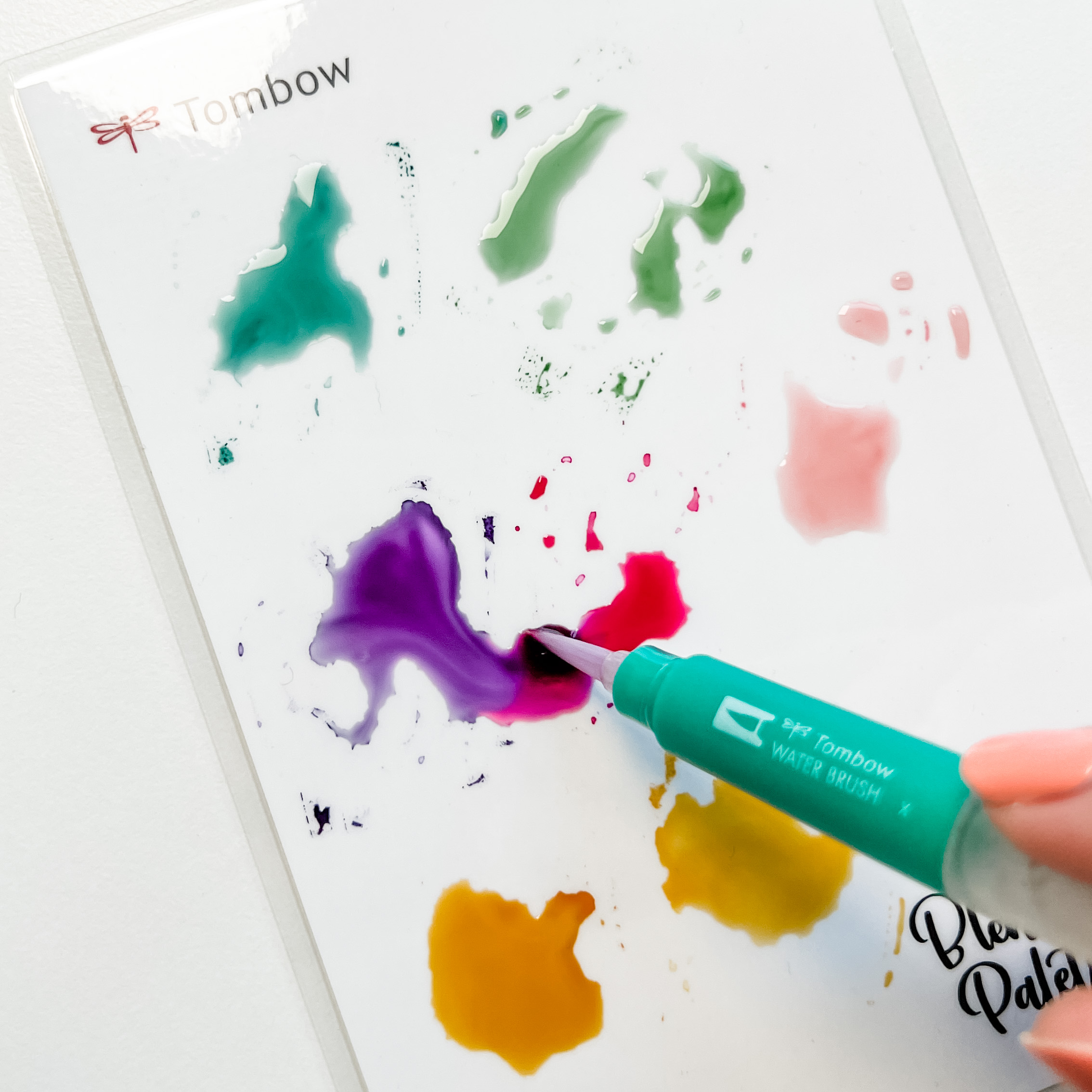 So choose or mix up some colors and add loose wildflowers to the stems on your card.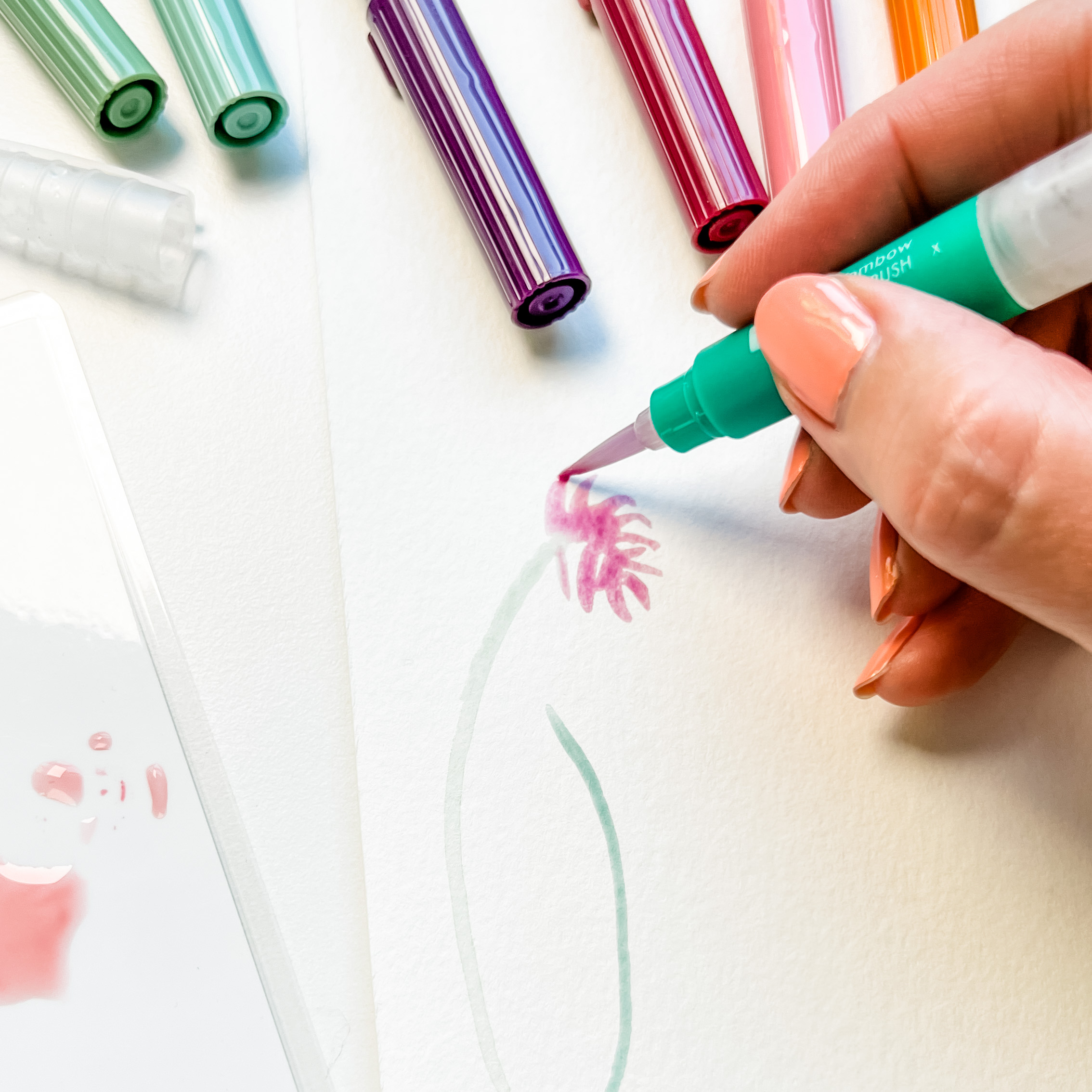 These really don't have to be perfect. In fact, I encourage you to be loose and relaxed with them. Overlap some of them, add some leaves, and have fun!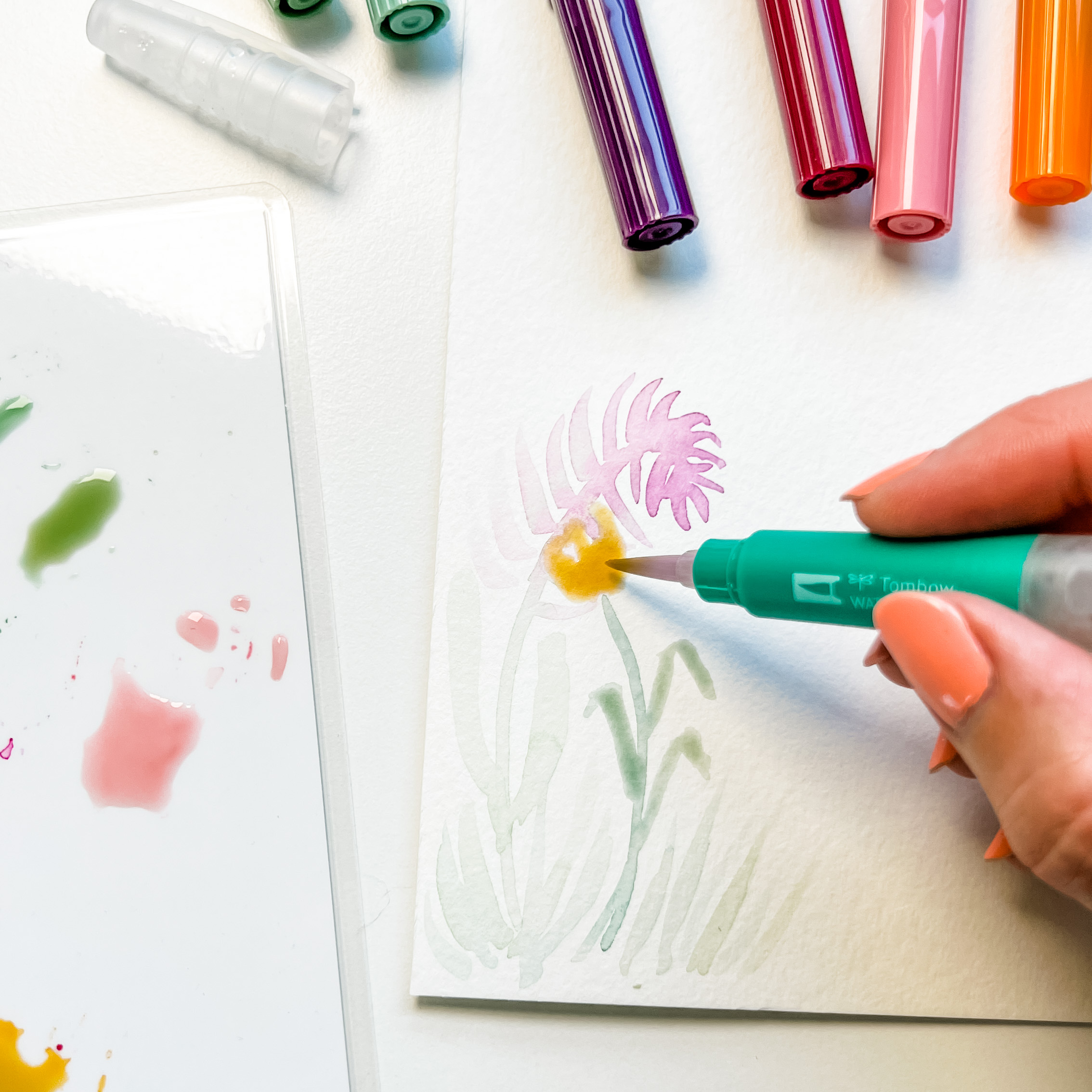 You might also want to add some grass flicks to fill in any empty space along the bottom of your card.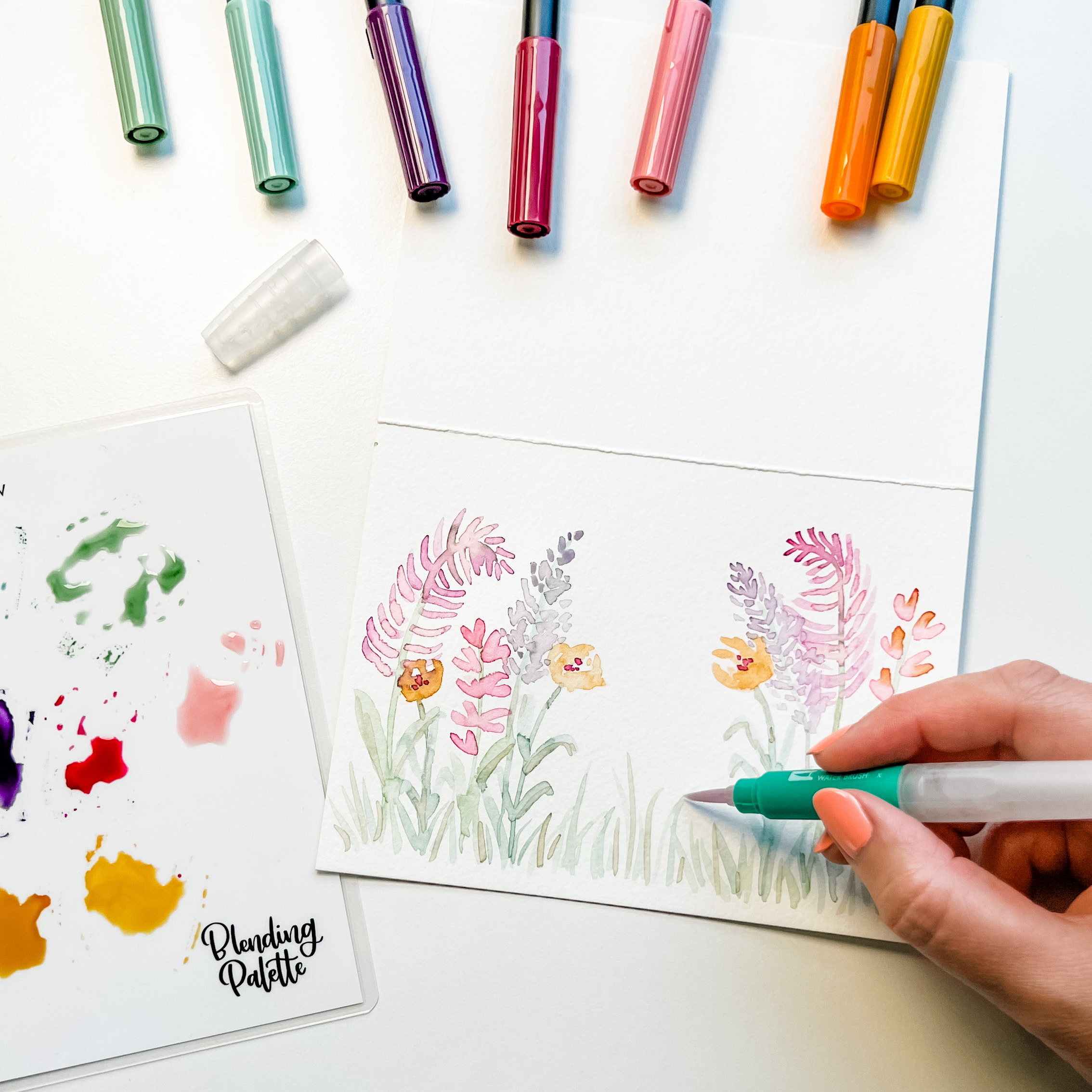 Step 5: Add a Quote
Using your MONO Drawing Pens, add a quote about friendship or maybe your friend's name to the card.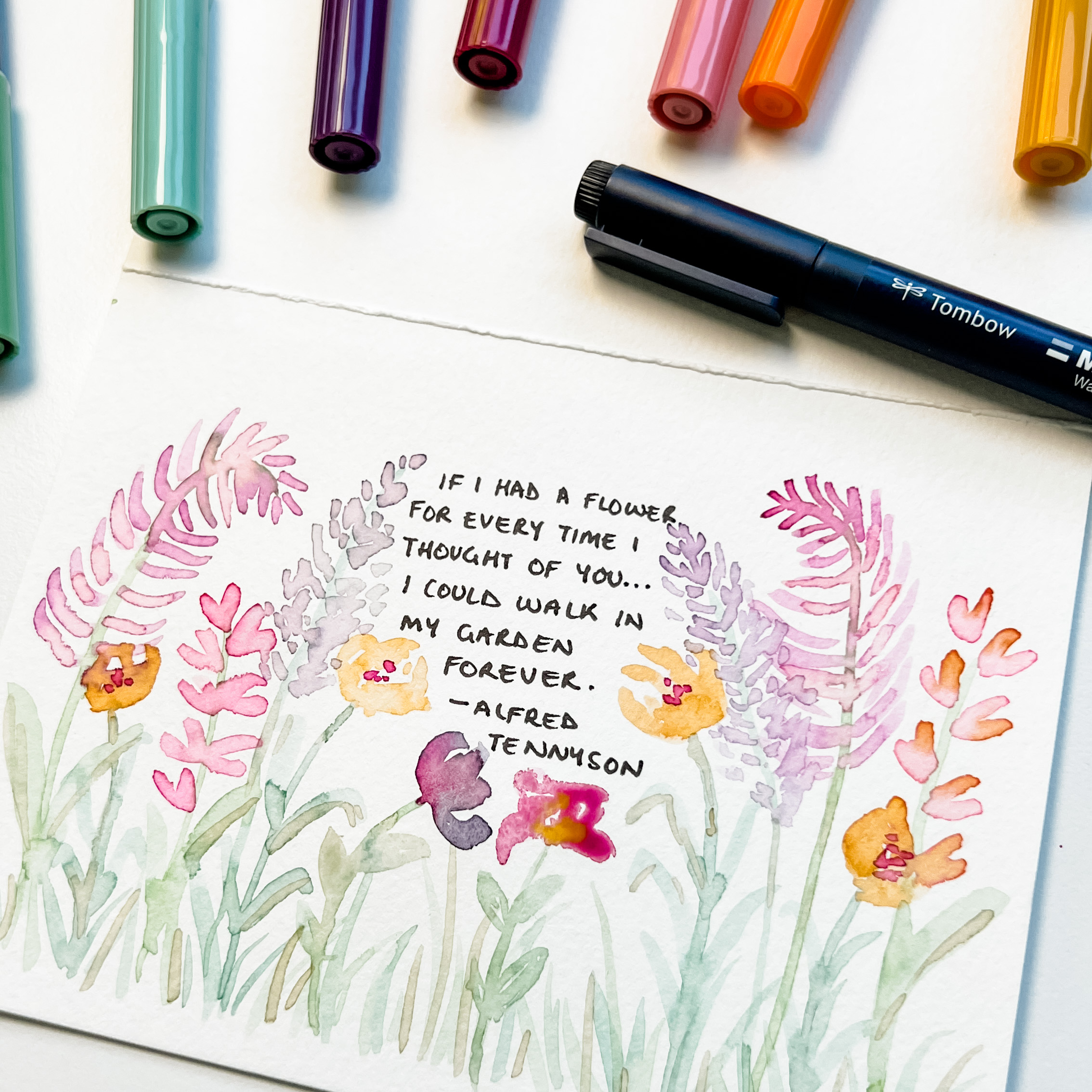 Once everything is dry, you're ready to send it!
We'd love to see your finished wildflower card, so if you share it on social media, be sure to tag @TombowUSA and @BrownPaperBunny so we can take a look.
And if you're looking for more card ideas, check out this Waterfall Card or this Card Using Collage.