Hello friends, this is Smitha! For this friendship quote tutorial, I tried a fun technique of mixing ABT PRO Alcohol-Based Markers with the water-based Dual Brush Pens. The results are super easy, and I think you will enjoy this one!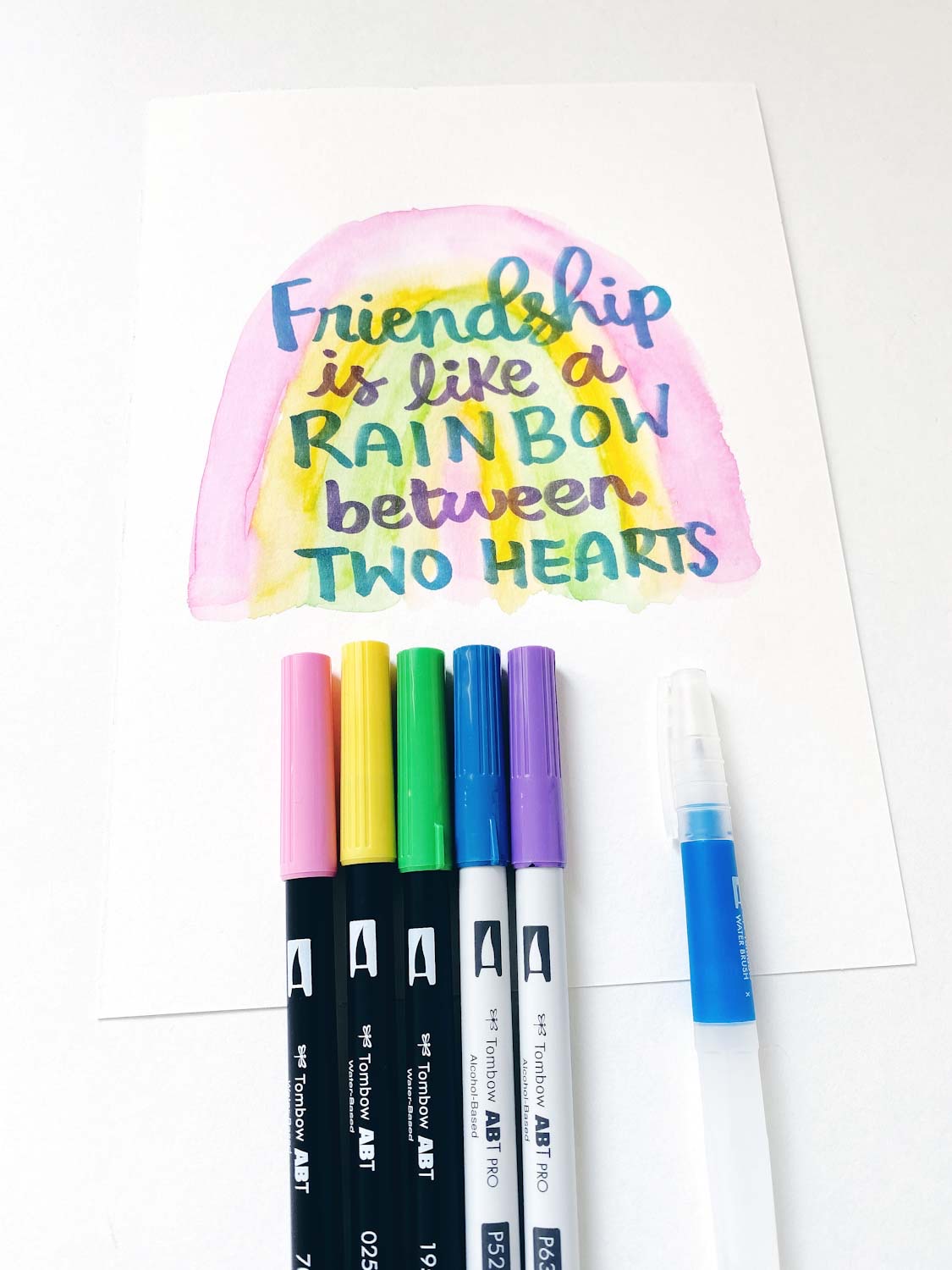 Material list:
Watercolor or mixed media paper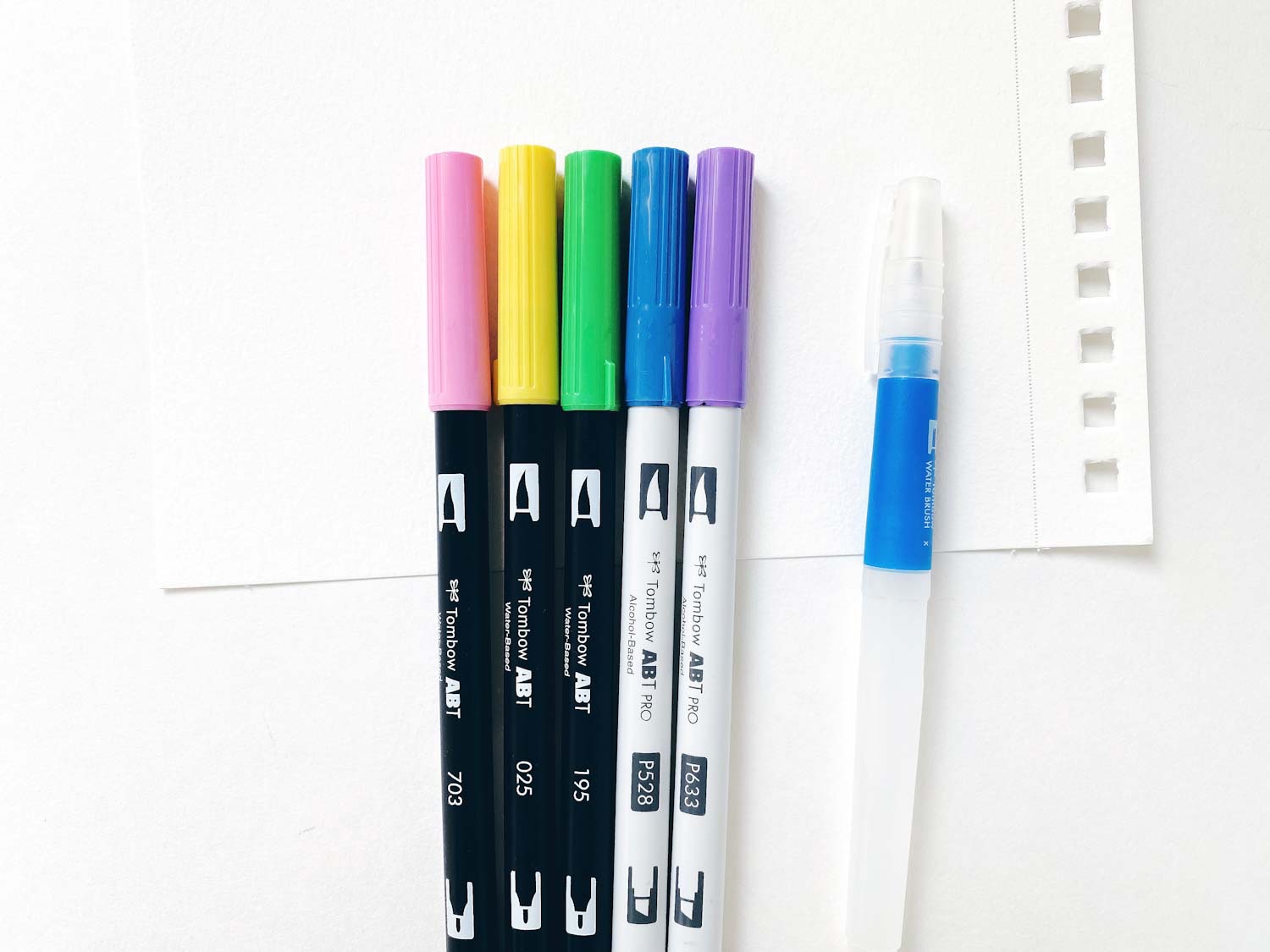 Step 1:
Using the brush tip of the ABT PRO Alcohol-Based Marker, hand letter your quote onto the watercolor paper. You can use a single color or a few different colors for the quote.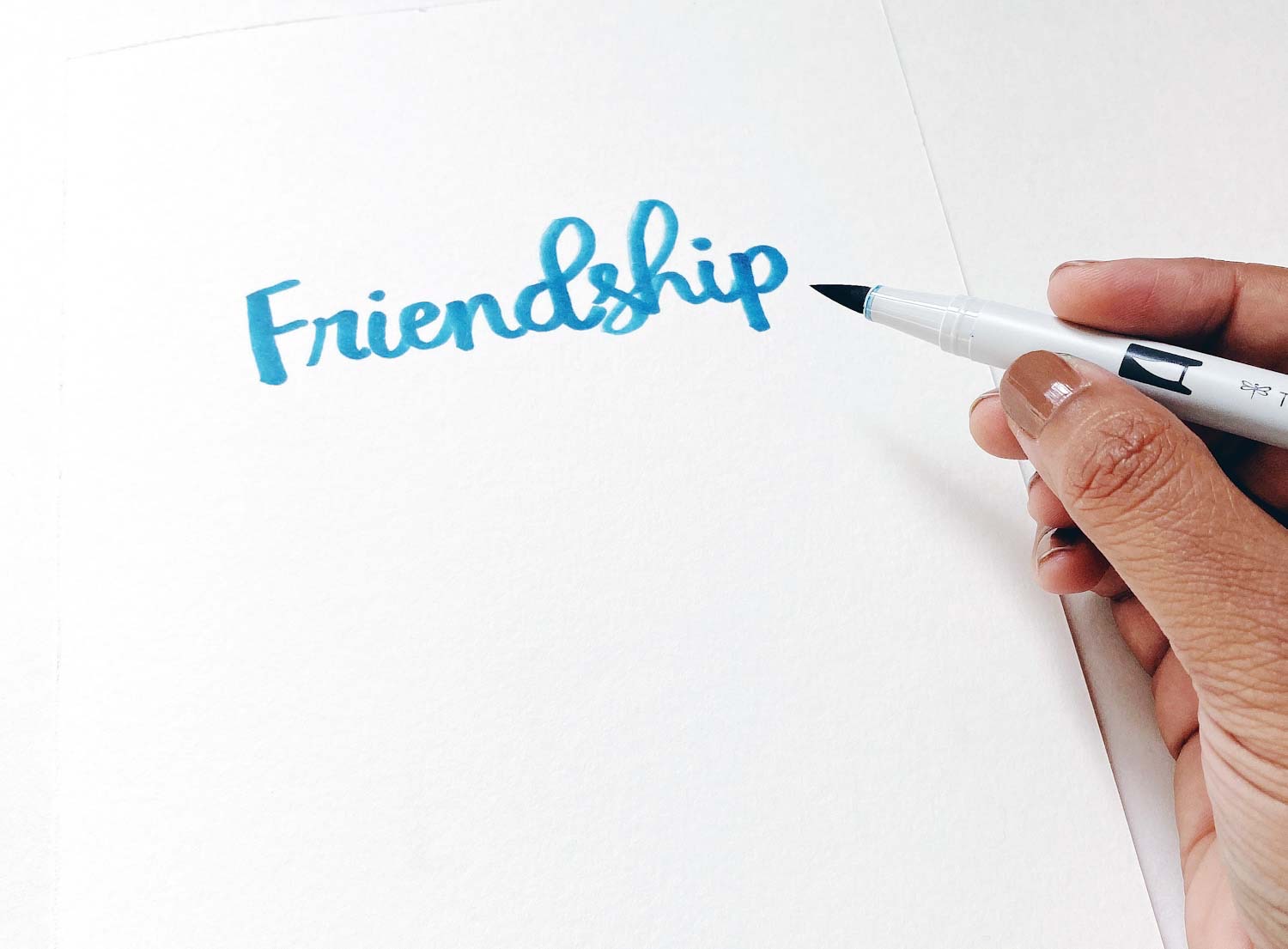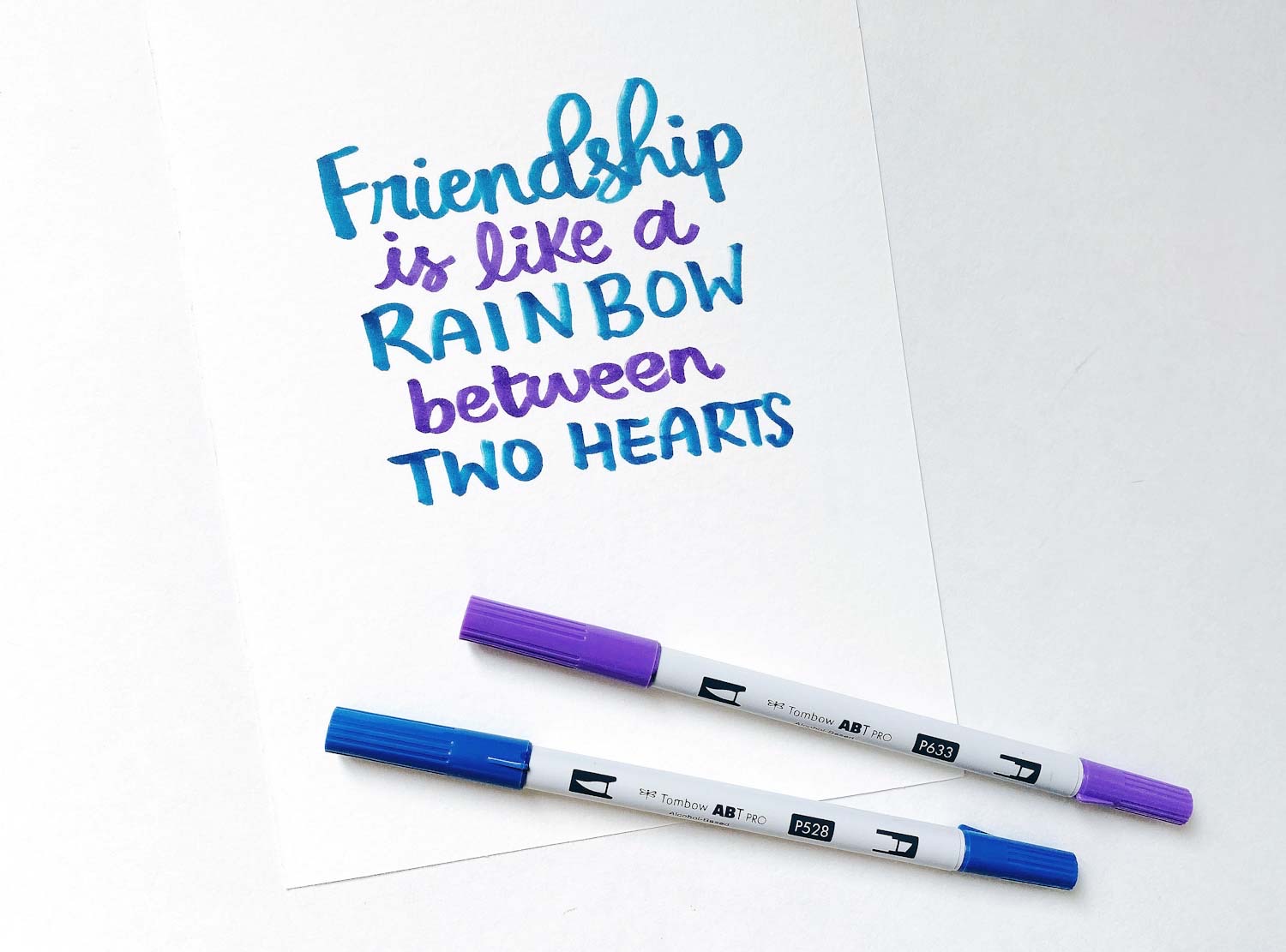 Step 2:
Now comes the fun part. Using the brush tip of the few different colors of Dual Brush Pens, draw a fun design on top of your lettering. I chose to create a rainbow design, but I think flowers, rain, a cloud, or anything else of your choice would be great here!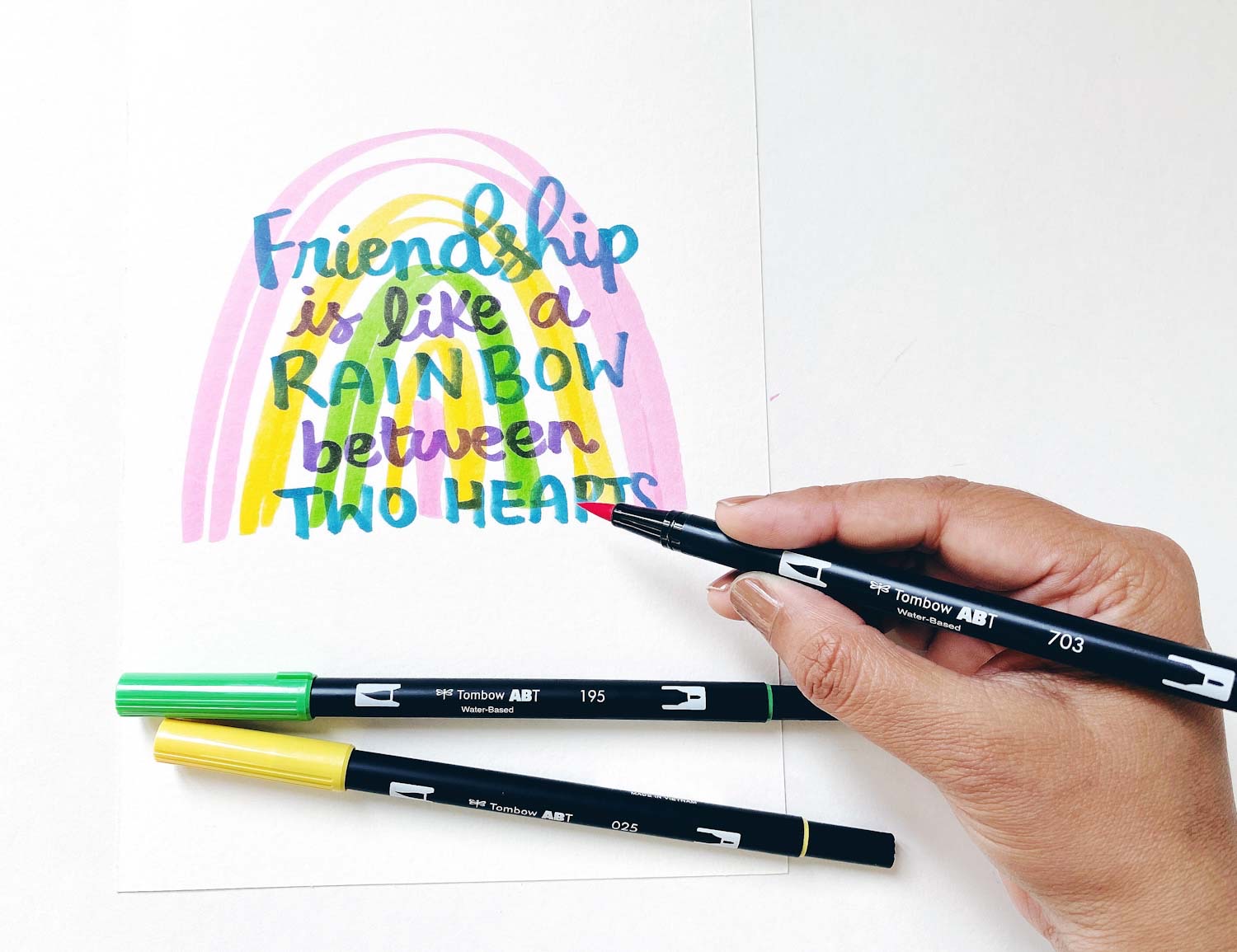 Step 1:
Now with the Water Brush, carefully paint over the Dual Brush Pen color, adding as much water as you need to blend the colors. I created a soft watery rainbow background.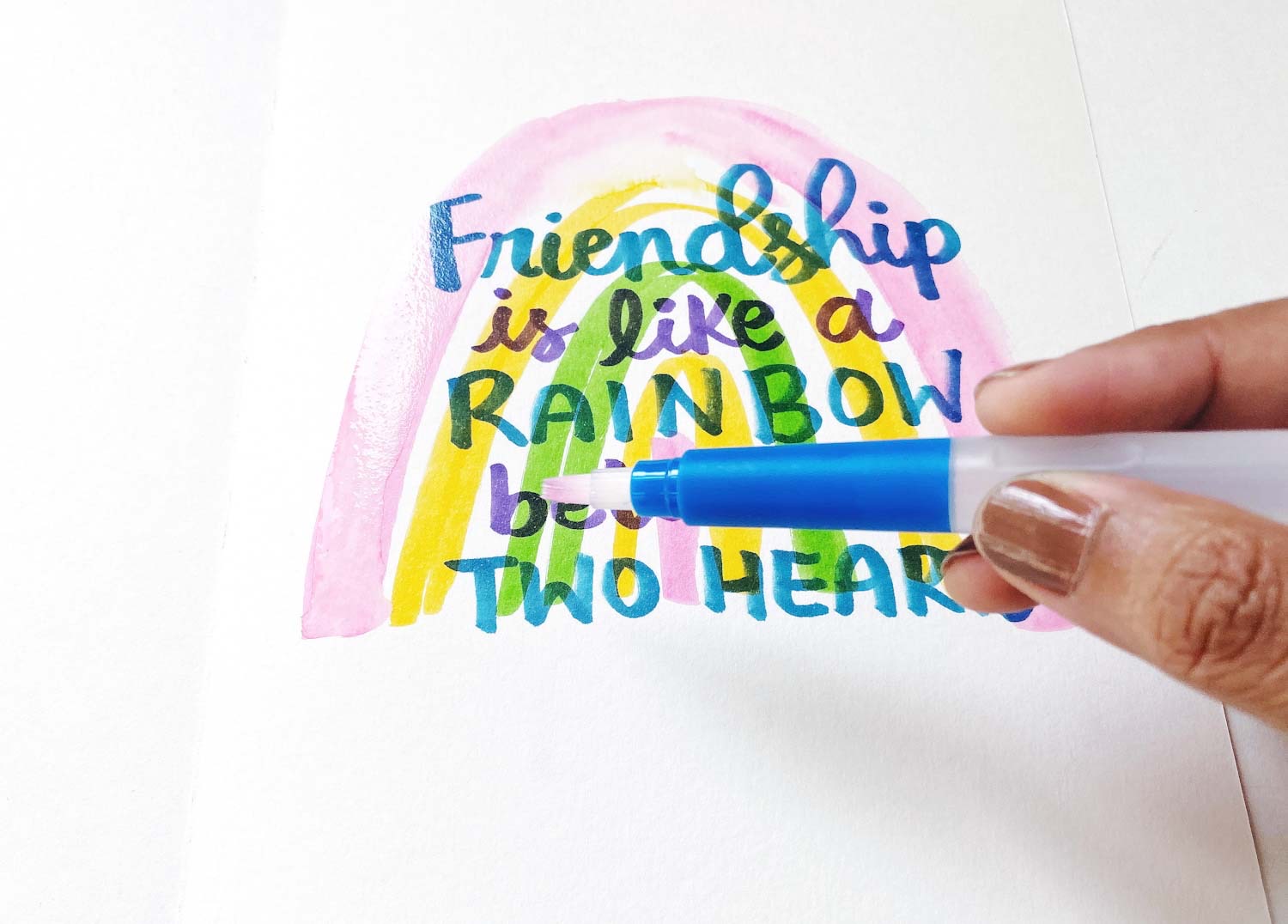 Since the lettering in this friendship quote tutorial was done with alcohol ink, the lettering does not bleed with the addition of water.
I think this technique would look great with black lettering and a colorful background too!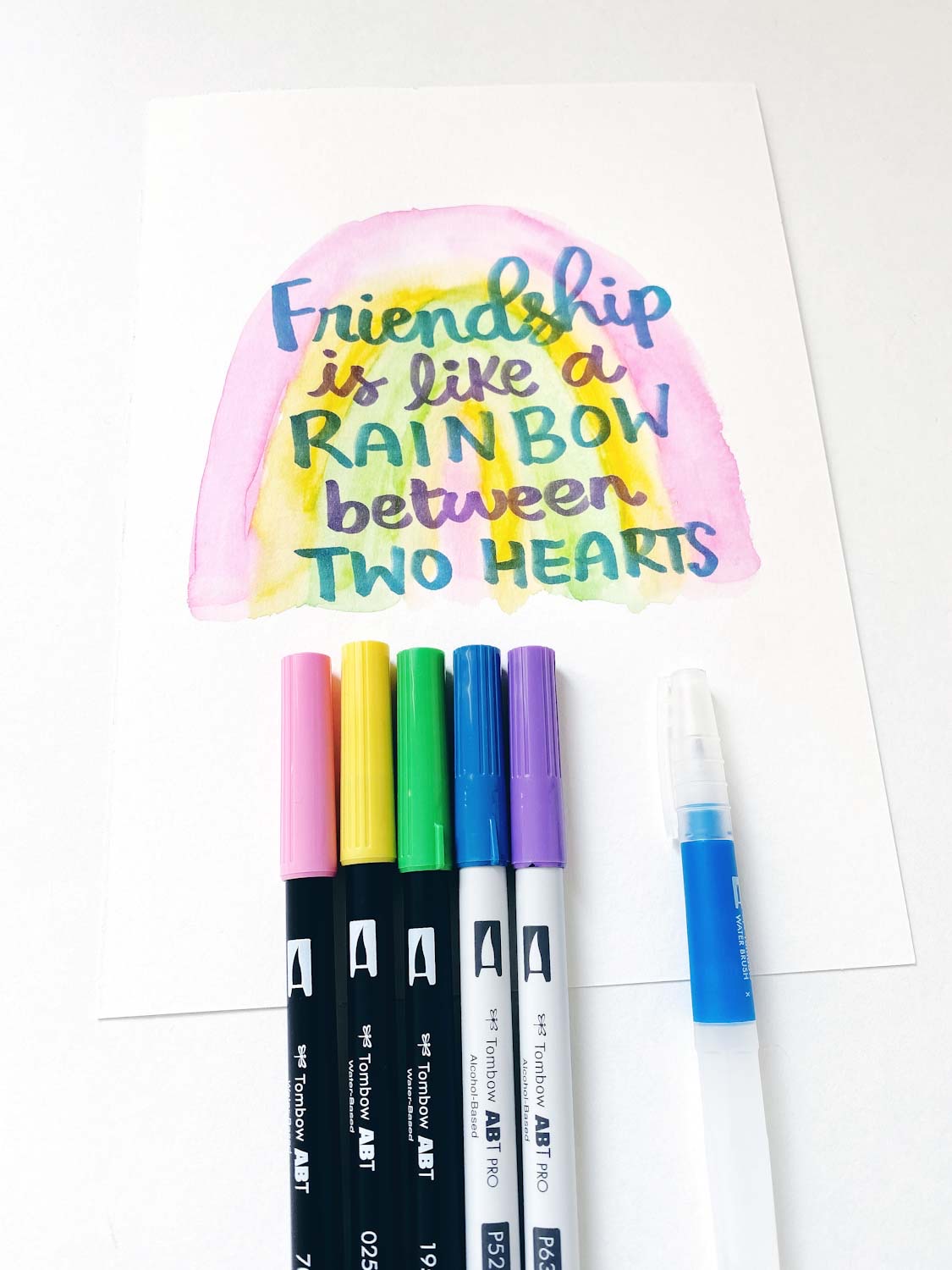 ALSO READ: 5 Exercises to Improve Your Hand Lettering
Let me know if you try this technique or have any questions for me in the comments below. I'd be happy to chat further.
Smitha
Find me on Instagram: @smithakatti