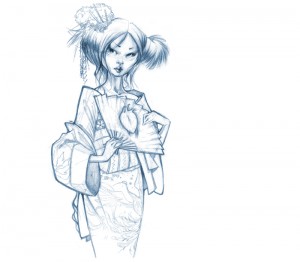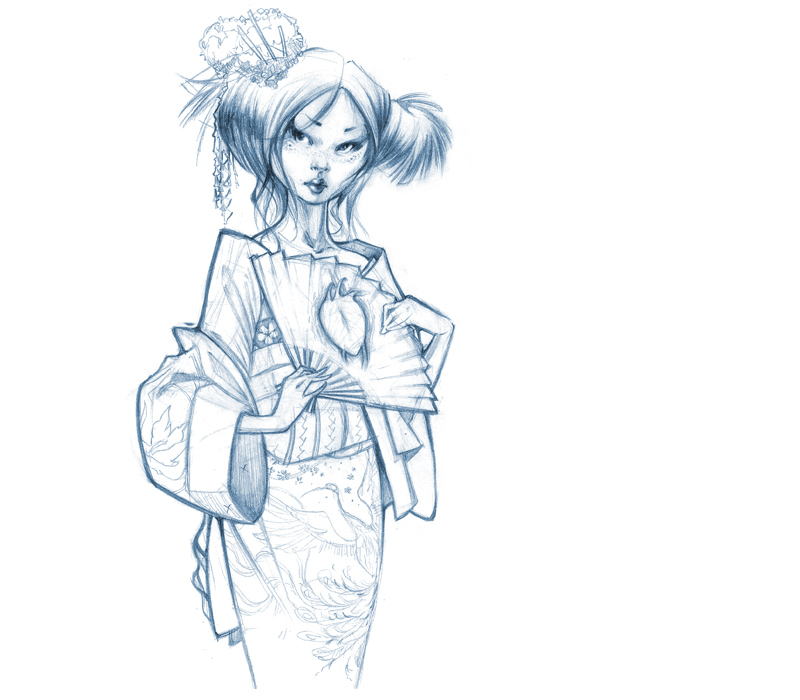 Whitney Pollett is a freelance illustrator with Disney Interactive Media. With creativity to spare, Whitney's repertoire features everything from whimsical sketches of Disney fairies to vampy sirens.
Her area of expertise lies in character design, costume design, props, storyboards, textures and environments.
Whitney is a fan of our Dual Brush Pens, particularly the various shades of gray the pens come in, which she uses for sketching. Visit to see Whitney's website to her amazing artwork.