A big thank you to everyone who entered our May Flowers Challenge! We loved seeing all of your floral creations!
If you haven't seen them yet, take a look at the bottom of the May Flowers Challenge post for all of the entries.
Our randomly selected winner is receiving a prize pack with Tombow MONO Multi Liquid Glue, Tombow MONO Aqua Liquid Glue and a Dual Brush Pens Bright Set!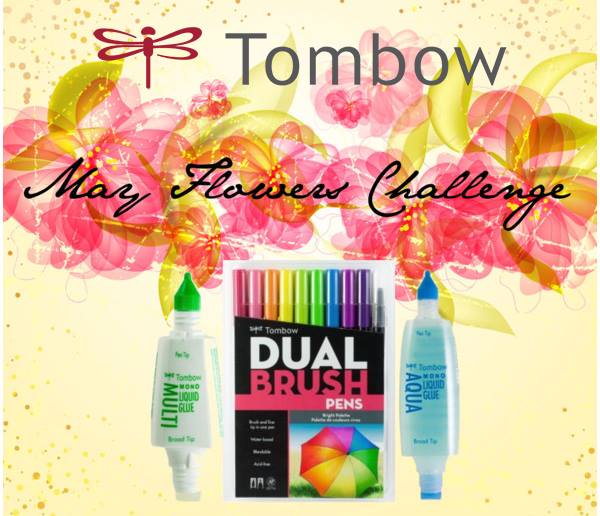 And our lucky winner is…
Donna, please send us a private message on Facebook with your contact details and we will ship you your prize package!
Thanks again to everyone who entered!