Jennie Garcia – Senior Designer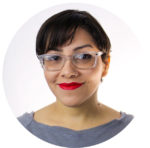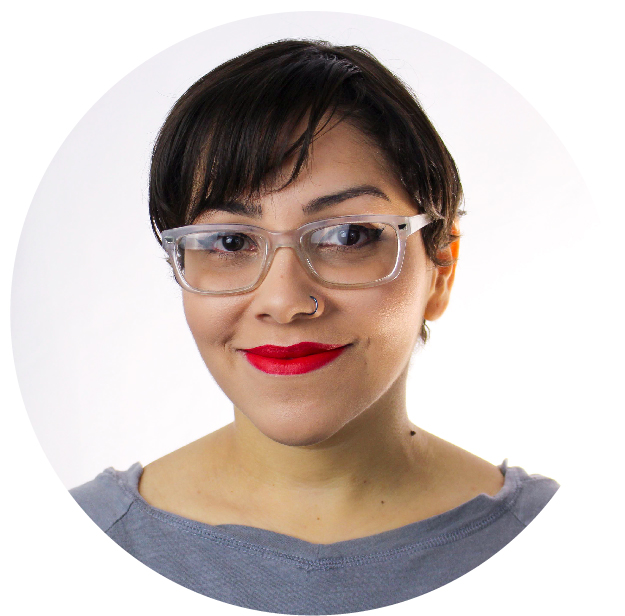 Originally from Puerto Rico, Jennie is a mother to two daughters, Ithamar and Layla. Jennie has been a member of the Tombow Design Team since 2013, earning her a spot as our first ever Senior Designer. In this role, she is able to use her scrapbooking and blogging passions to lead and engage with our Design Team talents – keeping Tombow abreast of what's next for the evolving industry. Jennie says, "I've loved creating since I was very young but I started scrapbooking when my daughter was born and I never thought it would play such an important role in my life."
Follow Jennie at: Facebook | Twitter | YouTube | Instagram | Pinterest
Adrienne Castleton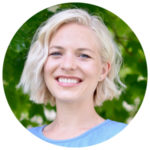 Adrienne has loved all things art and lettering since she was a little girl. Her creative hobbies include calligraphy, drawing, watercolor, and photography. She loves the creative process of "doing and learning" at the same time and believes we all have our own personal style that reveals who we are. She is a lover of natural light, color, botanicals, traveling and art history. She is from California and currently living in Utah with her supportive husband and four little boys. Art gives her an outlet where she can unwind and express herself in between chasing and playing with her boys. She loves passing on her love for art and lettering to others and her children.
Follow Adrienne at: Blog | Instagram | Facebook | Etsy
Ali LePere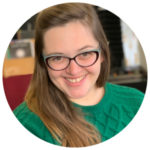 Ali is a lettering artist and calligrapher based in northeast Ohio. She is a self-proclaimed "creative adventurer" who is constantly trying to find new ways to use her art supplies. She is best known for her work with Dual Brush Pens and for adding as much color to her projects as possible. When she's not making art, you can find her at the music store where she teaches trumpet lessons. She also loves disc golfing with her husband, listening to podcasts, Bible studies, and spoiling her cat.
Follow Ali at: Instagram | Website | YouTube
Danielle Web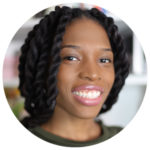 Danielle is an avid blogger, entrepreneur, and all-around mega-crafter. She loves drawing, paper crafting, lettering, and any other craft medium that she can get her hands on. Danielle is all about exploring new mediums and adding them to her creative toolbox!  In her work, she draws creative inspiration from her various residencies in Los Angeles, Michigan, and South Korea. Currently, Danielle blogs bi-weekly about various craft topics such as 3D printing, stamping, sewing, drawing, DIY projects, and more. Danielle is a devoted wife and mother who enjoys hiking, journaling, binge-watching Korean dramas, traveling, and playing tennis. She is a proud graduate of Eastern Michigan University and resides in Cleveland, Ohio.
Follow Danielle at: Website | Instagram | Facebook
Jessica Mack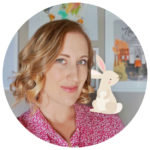 Originally from Australia, Jessica spends most of her time in her art studio amongst the tall trees of Seattle. She is an artist who's obsessed with paper, bright colors, and florals. Jessica loves to teach, both online and in-person, and she believes that everyone is creative, whether they realize it yet or not. When she's not illustrating or working on her next class, Jessica is out enjoying the Pacific Northwest with her husband and daughter. Her favorite Tombow Dual Brush Pen is number 835 (Persimmon) and she never leaves home without a set of MONO Drawing Pens and a sketchbook in her purse.
Follow Jessica at: Website | Instagram | Twitter | Facebook | Pinterest | YouTube
Katie Smith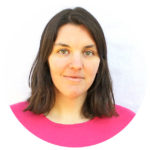 Katie is an Artist, Crafter, and Blogger. She loves anything and everything creative – from scrapbooking and art journaling to drawing, and oil painting. If it's creative, she loves it! Originally from Texas, Katie currently lives in the beautiful Pacific Northwest and if she's not in her studio making things, she's probably outside hiking and gathering inspiration for her next project. Katie is a published artist in multiple magazines and books and teaches online art classes to share her creative passion.
Follow Katie at: Website | Facebook | Instagram | Pinterest
Liz Call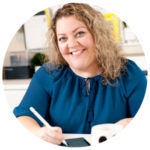 Liz Call is the creator, designer and editor of Liz on Call, a creative lifestyle blog where she shares DIY crafts, hand lettering, free printables and more.  She loves finding something fun in everyday and helping to inspire others to do the same.
Follow Liz at: Website | Instagram | Facebook | YouTube | Pinterest 
Mandy Faucher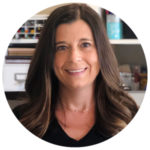 Mandy is a hand lettering and illustration artist who also loves to bible and art journal. She loves to create art that uplifts, makes you laugh and expresses her love of coffee.  Her favorite Tombow products are the ABT PRO Alcohol-Based Markers, Dual Brush Pens and all of the Fudenosuke Brush Pens. You will most definitely hear her say she'd rather have a bouquet of Tombows than flowers. Mandy is a stay at home wife and homeschooling mom to her three teenagers and dog mom to their bloodhound and schnoodle. Originally from Maine, she now resides in sunny Florida getting to wear her flip flops year-round.
Follow Mandy at: Instagram | Pinterest | Etsy
Marcella Astore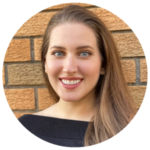 Marcella is the lettering artist behind Lovable Letters. She's been creative since a young age and started lettering before she even knew it had a name. She also loves sewing, crafting, and painting. Her favorite Tombow product is the Dual Brush Pen. Outside of lettering, Marcella is a classically trained singer and will begin pursuing a Master's Degree in Vocal Performance this year.
Follow Marcella at: Website | Instagram | Pinterest | Etsy | TikTok |  YouTube
Smitha Katti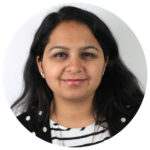 Coloring is what makes Smitha happy. She describes herself as a mom, wife and creative being. She enjoys making projects that will make someone smile and loves to play with paper, glue and glitter. Smitha also enjoys knitting, sewing, crafting with her children, and taking photos. She lives in Minnesota with her husband and two daughters.
Follow Smitha at: Website | Facebook | Instagram | Twitter | YouTube | Pinterest