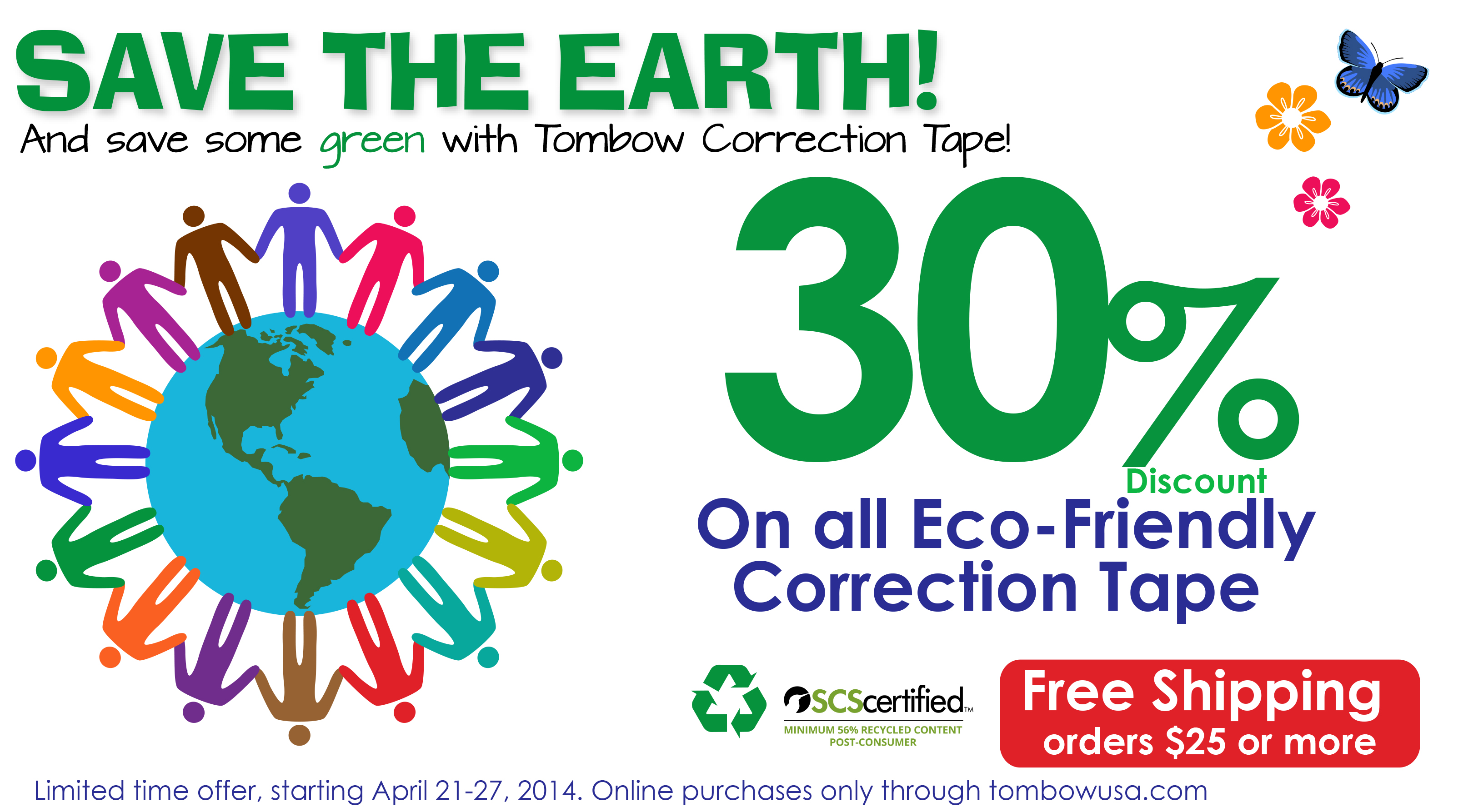 Celebrate Earth Day with Tombow!
Tombow offers more green correction products than any other stationery and office supply company and the widest assortment of sizes, colors and styles. Our complete line of recycled products offers flexibility when choosing the perfect correction tape while making the safest choice for the environment. Click here to view Tombow's Environmental Policy.
Tombow's Mono Correction Tape product line has been independently certified by SCS Global Services (SCS) for recycled content levels up to 80 percent.  Click here for additional information.


From now until April 27th, save up to 30% on our Eco-Friendly Correction Tape!
If you enjoyed this post, you can stay up to date with Tombow by following us on: