What time is it?
STICKY U TIME!

Our latest project comes from one of the sweetest bloggers we have met, Sherri Funk!
Sherri is so much fun!
Don't believe us?
Check out Sherri posing in her Sticky U Tee: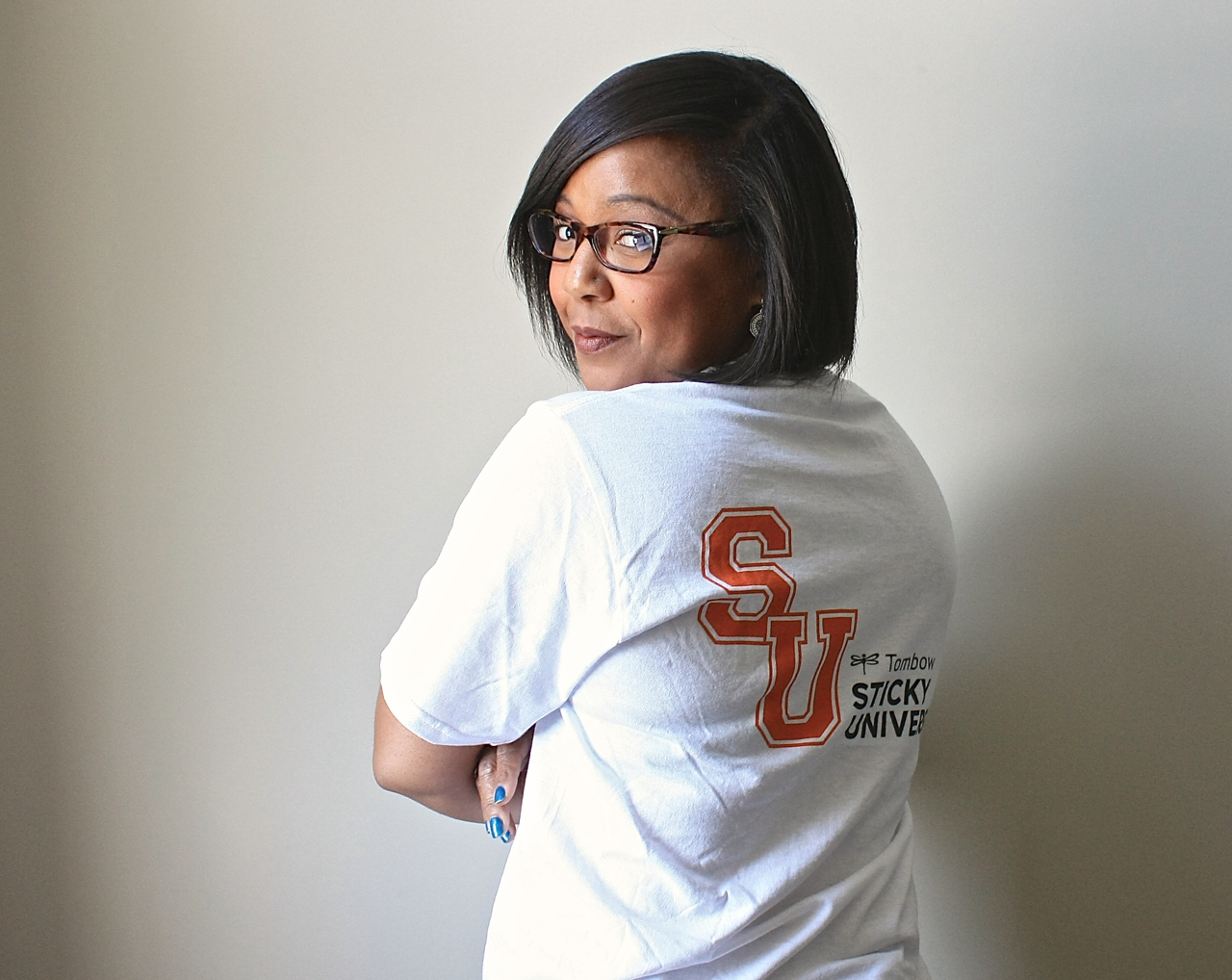 We JUST LOVE Sherri! She enjoys mixing product and playful elements to create projects that are vibrant with a touch of whimsy.   Her favorites are patterned paper, buttons, flair, ribbon, tags, doilies, and mists.  She also loves layers and lots of bits and pieces.   She says, "Title work is my favorite part of the process, I love the way it grounds the layout,  and helps to introduce the story behind the photo."
Sherri says,  "Every layout has a story to tell, sometimes a great title can say it all, but my layouts usually include a little journaling.  My scrap subjects, although often people-focused, also include other important elements of my life."
We could not agree more!
Check out this fun layout she created for Sticky U: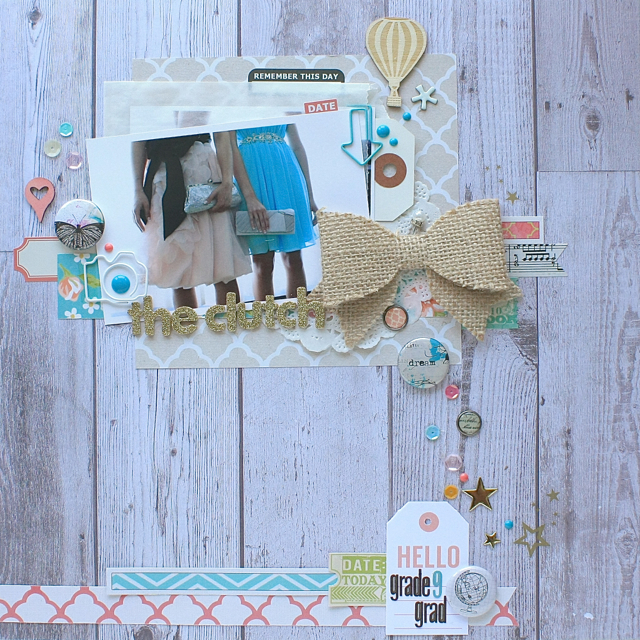 According to Sherri, " I am  happy with how smoothly the adhesive goes on.  I discovered, about half way through my page that I had been pushing too hard, lol.  I even used it to stick my sequins to the page, that's a first.  The sequins, my flair buttons, and the burlap bow are holding steadfast no trouble.  How great is that?!"
We know are want to know how Sherri created this fun layout, so Click here!
Keep up with Tombow's Sticky University crafts by searching #StickyU on our Social Media Outlets!