Hi Everyone! Smitha here sharing a simple but cute Monogrammed Notepad tutorial. I was inspired by our awesome Tombow Design Team Member, Cynthia Banessa. She made this stunning monogram canvas a few weeks ago that has stayed in my mind, and today I am making my version of it.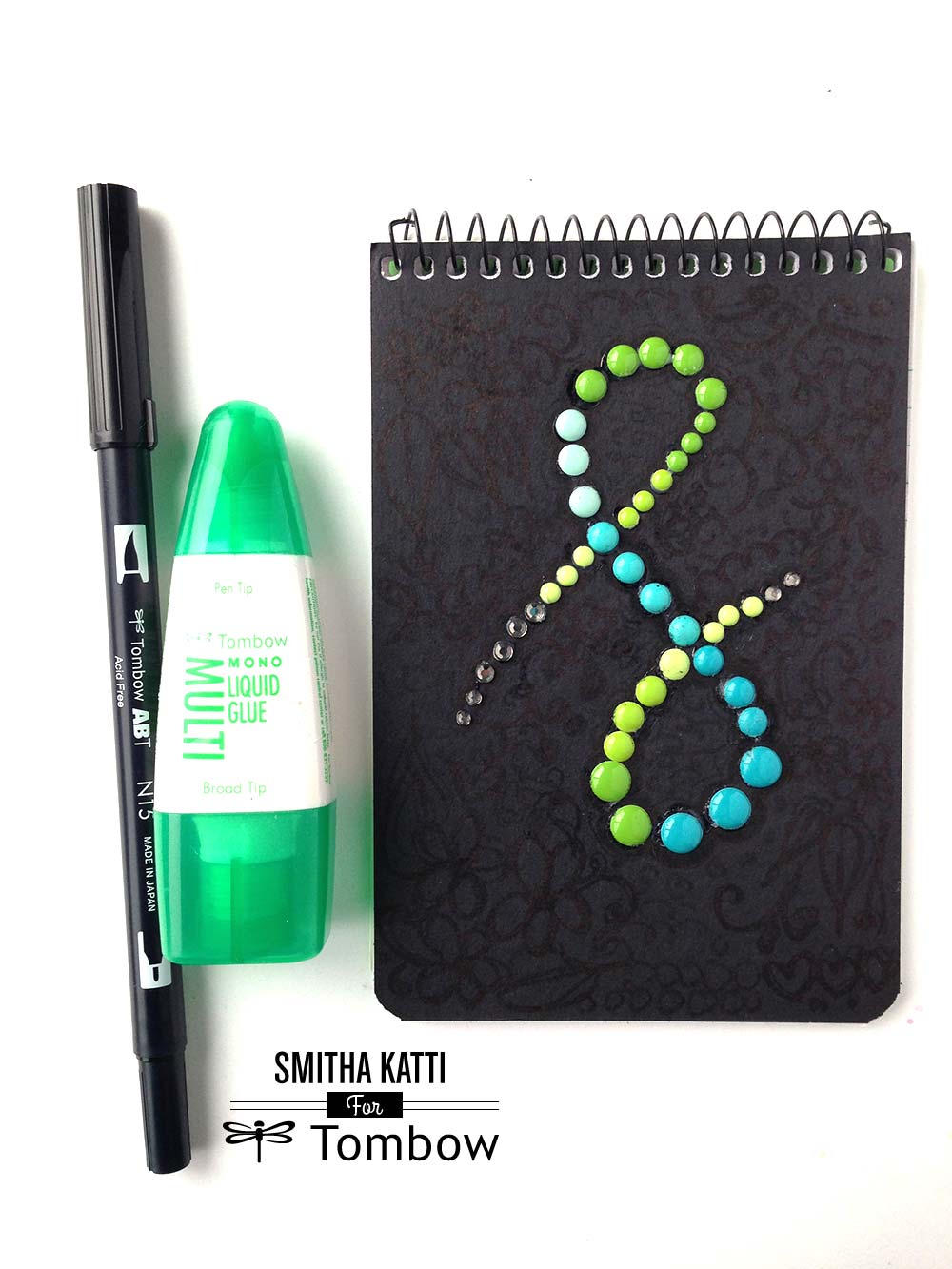 I'm quickly altering a small note pad today and often the simple and easy things make us smile the most right? I love books and note pads of any kind and wanted to add a "S" for Smitha on top of this one. My family are all avid sketchers and doodlers and any blank notebook gets instantly claimed. So this one has a S on it to make sure everyone knows it's mine.
I'm using a bunch of enamel dots, a Tombow Drawing Pencil and the Tombow Mono Liquid glue for this notepad makeover.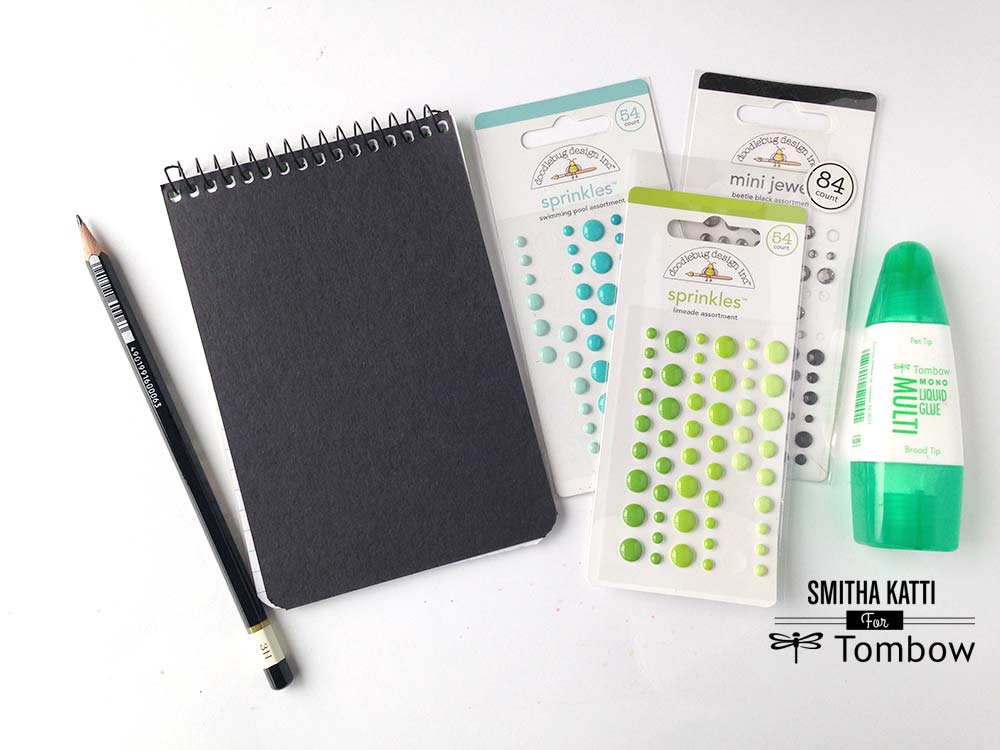 Step one: Write your initial lightly onto the notepad cover using a 3H (or lighter) Tombow Mono drawing pencil. This step ensures that you have your letter in the center of the cover and gives you a guideline to place the adhesive next.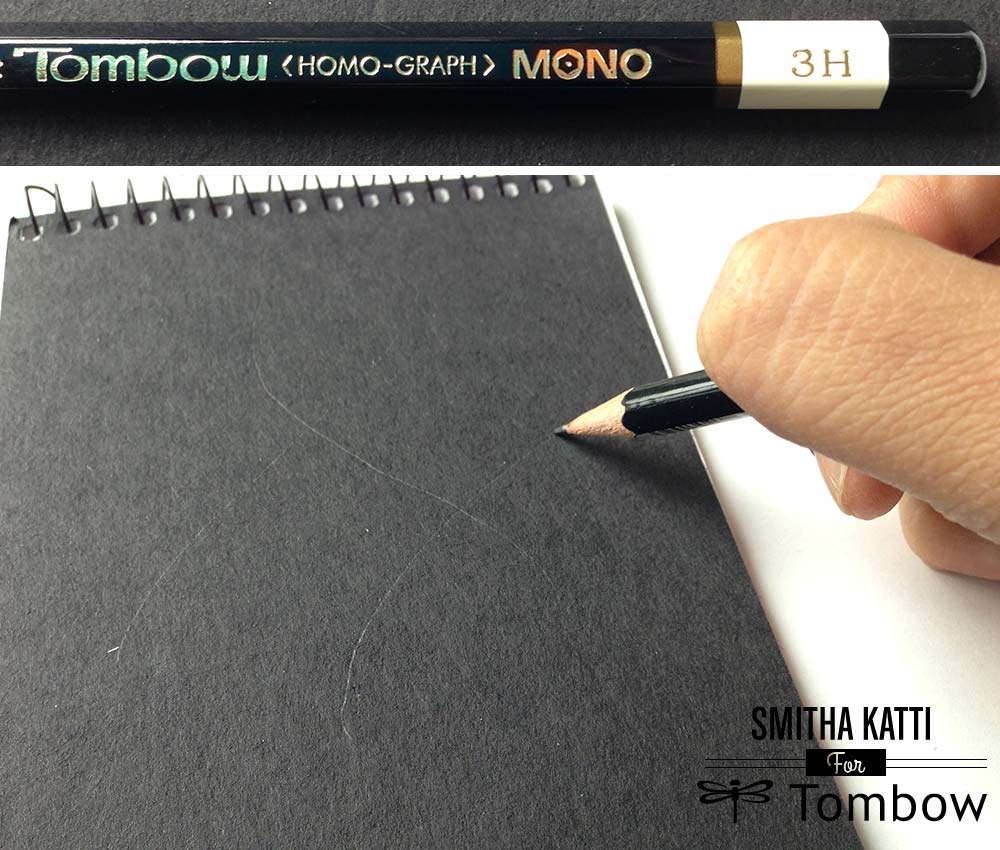 Step 2: Lightly lay dots of the Tombow Mono Multi liquid glue along the drawn lines. Most of the gems and enamel dots I am using today have a sticky back, but I prefer to add a little liquid glue as well. Just to ensure that they wont fall of if the notepad is not treated delicately.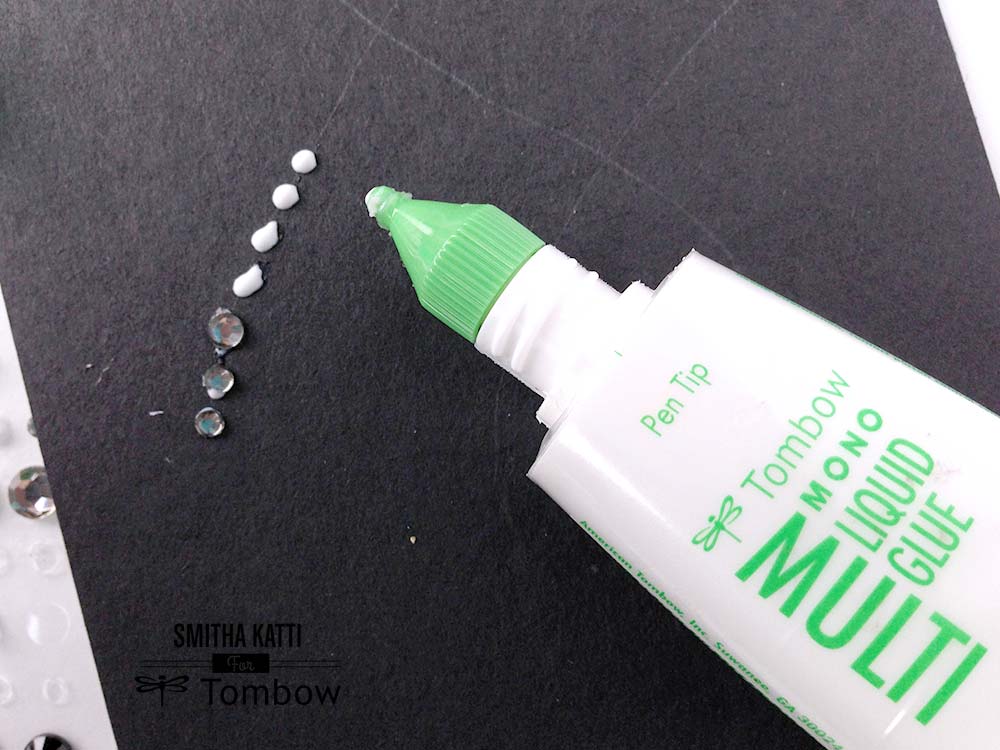 Step 3: Now add your gems and enamel dots in an ombre color pattern. Use your creativity and use buttons, sequins, glitter, wood veneers or pearls etc here to make your notepad uniquely yours.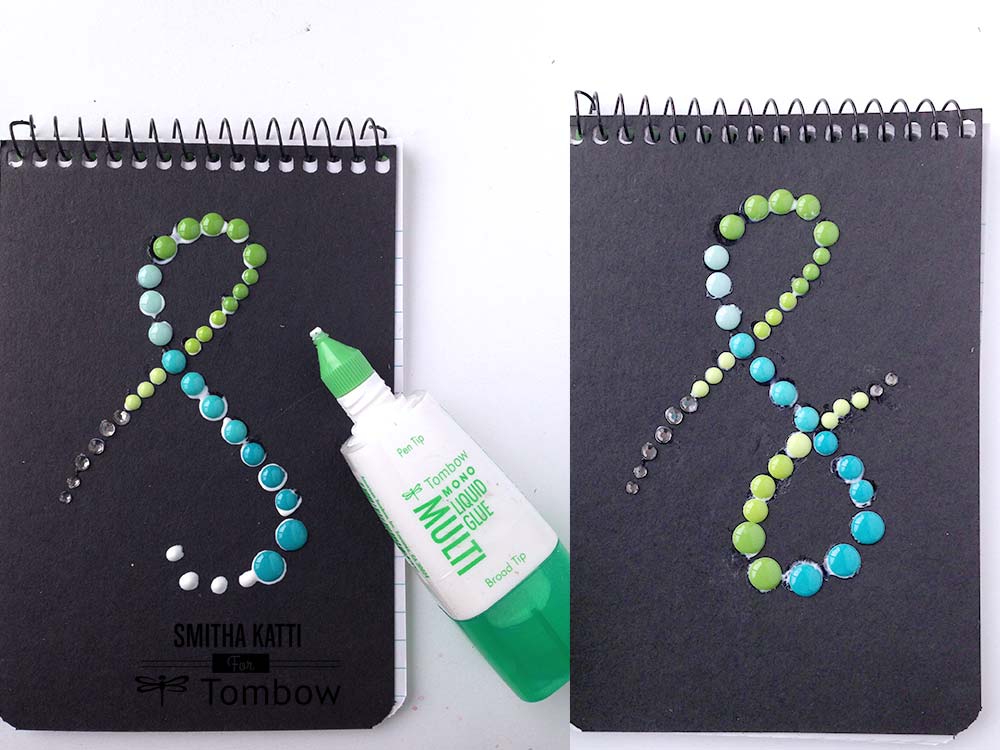 Step 4: The final step for me was to create some faux texture in the background (like the burlap you see in Cynthia's canvas) so I used the marker tip of the black N15 Dual brush pen to doodle all over the background.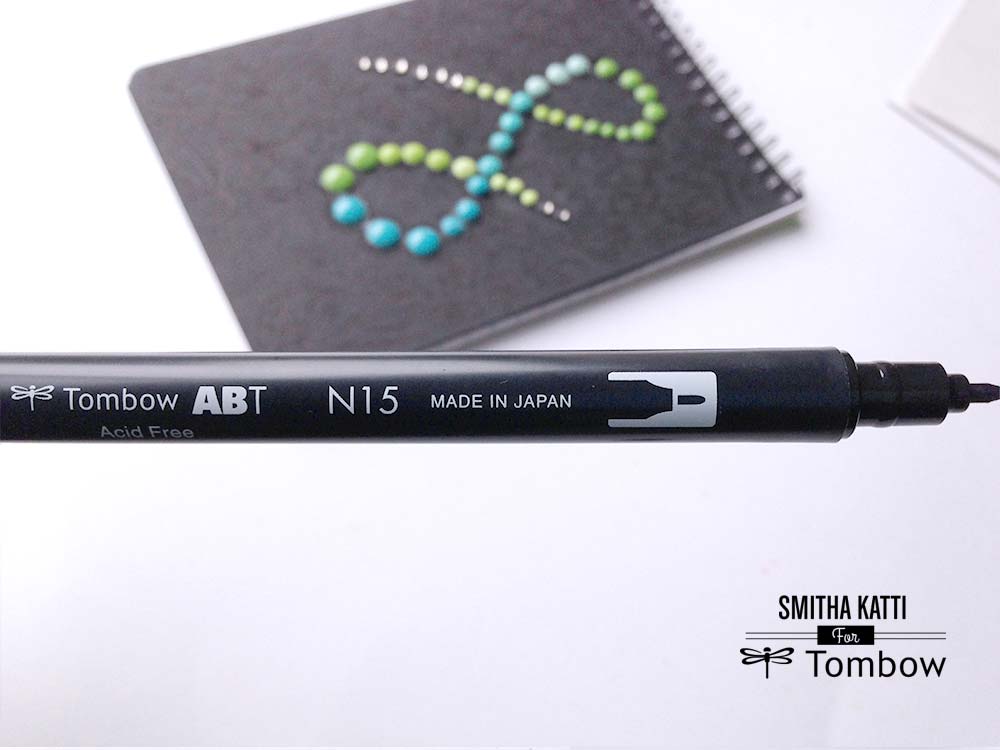 And the Monogrammed Notepad is ready!! It's special, colorful and sure does make me smile!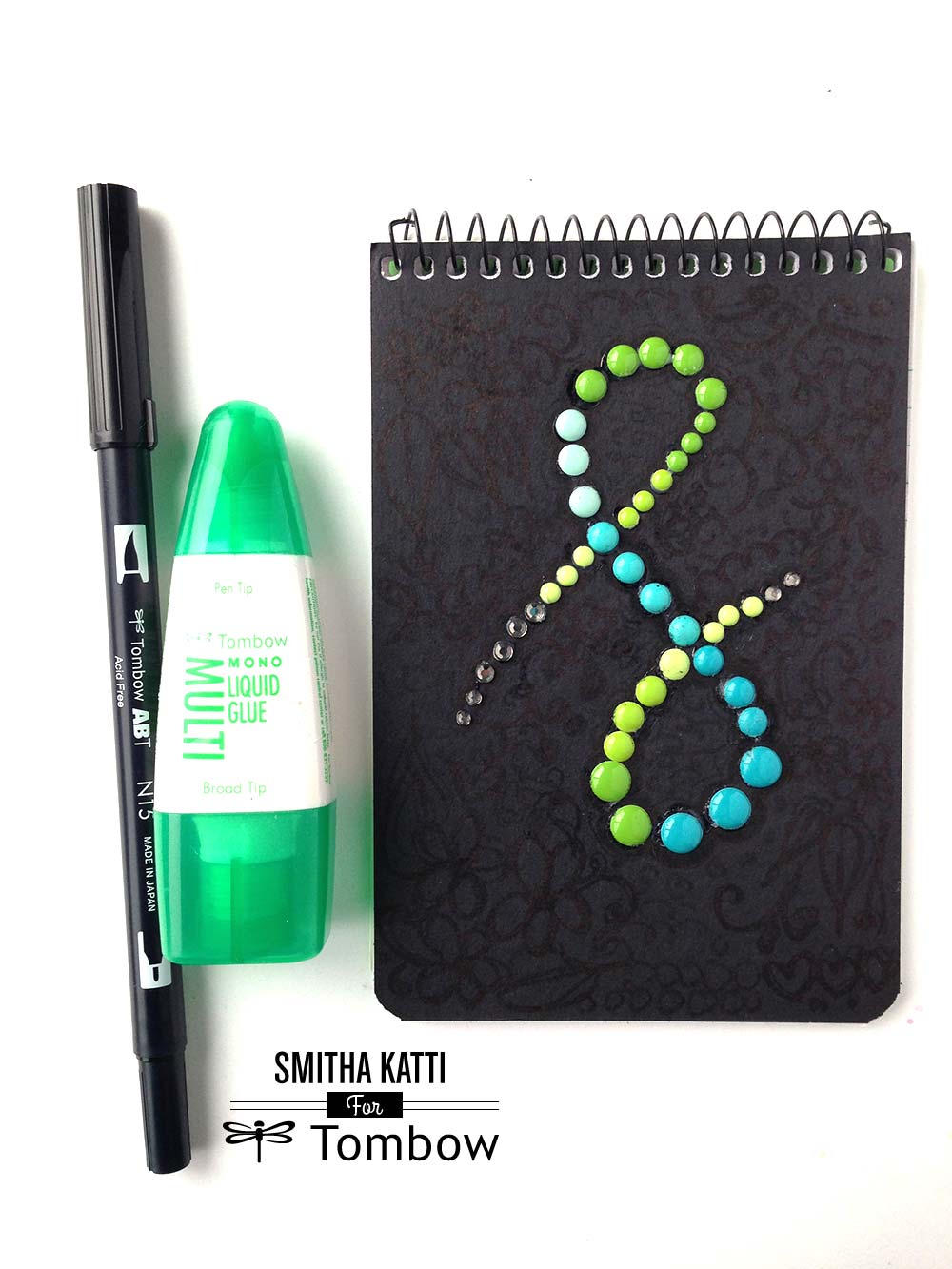 I hope you enjoyed this fun idea and are inspired to create something of your own. If you decide to create a Monogrammed Notepad of your own, do share it with me by tagging @theshinynest
Happy Thursday!