We are constantly adding new free printables and resources to our printable library, so please come back often to check for new downloads! Follow us on Facebook, Instagram and Twitter for announcements about new printables being added. And sign up for our email newsletter to stay in the loop on all of our sales throughout the year!
Dual Brush Pen Color Tracker & Selector
We get asked a lot about the best way to track your Tombow Dual Brush Pen colors, and so we thought we'd make things easy for you by creating a Color Selector and Color Tracker. The Color Selector includes all 96 Dual Brush Pen colors sorted by shade and shows you what each color looks like. Feel free to print this out as a reference, but please know that not all monitors or printers will show or print the colors the same way, so you may notice some discrepancies. And that's why we're also offering the Color Tracker – which is a black and white version of the Color Selector that you can print out and use to keep track of the Dual Brush Pen colors you own.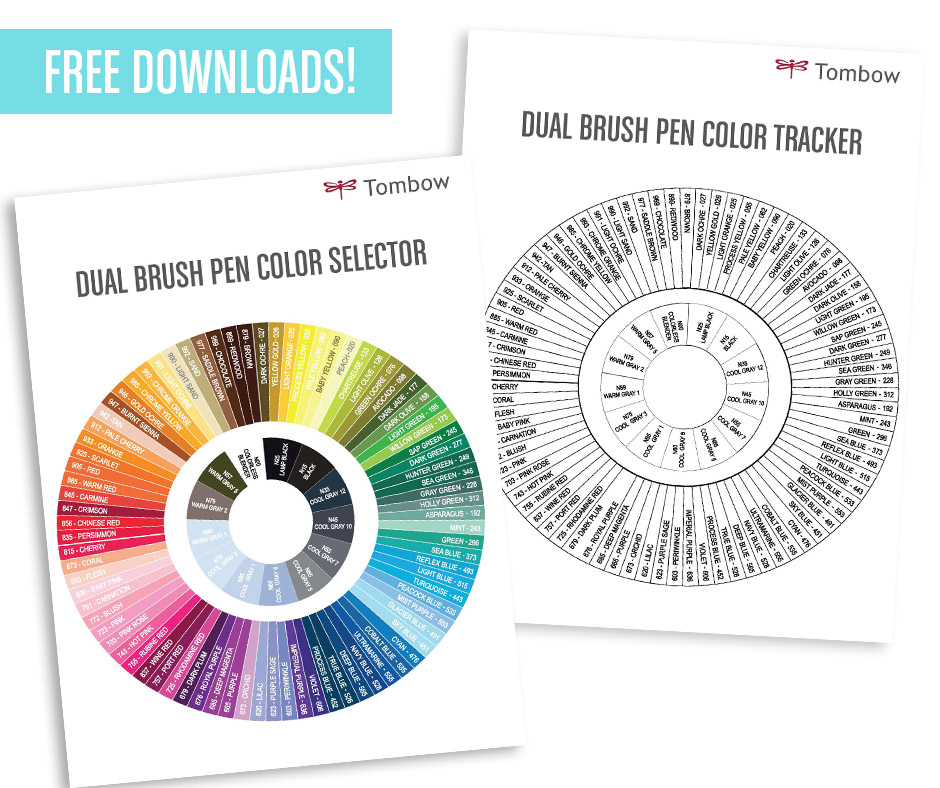 Download the Color Selector: 
Download the Color Tracker:
Adult Coloring Pages
We don't know about you, but here at Tombow we are kind of obsessed with adult coloring. What better way is there to return to your stress-free and responsibility-free childhood days than sitting down with some markers, colored pencils or crayons and filling in a fun coloring page? Our Signature Designer, Marie Browning, drew these downloadable coloring pages herself and left plenty of space for you to add in your own accents if you'd like. So go ahead and make them your own by adding in some Zentangle patterns, handlettering, splash backgrounds or any other fun thing you can think of! Need some coloring inspiration? Check out this video by Marie, showing you some great techniques for using Tombow Dual Brush Pens to color.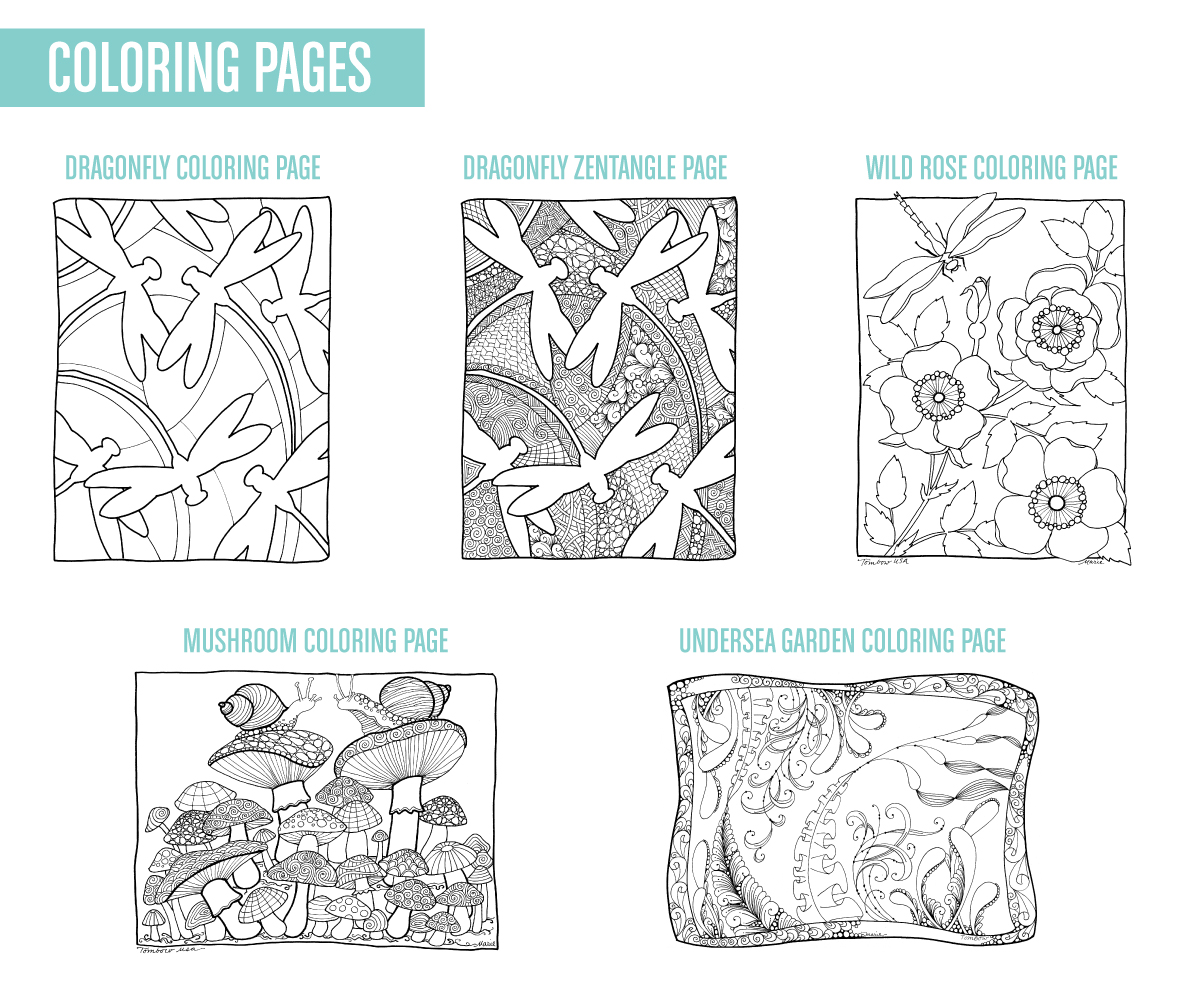 Download the Dragonfly Coloring Page:
Download the Dragonfly ZENTANGLE Coloring Page:
Download the Wild Rose Coloring Page:
Download the Mushroom Coloring Page:
Download the Undersea Garden Coloring Page:
Handlettering Resources
We've put together a Lettering Guide with all of the posts and amazing tips from our guest letterers during Lettering Week in 2015. And the best part? It's completely FREE! So download it, print it out, share it with your friends, and get started learning how to letter!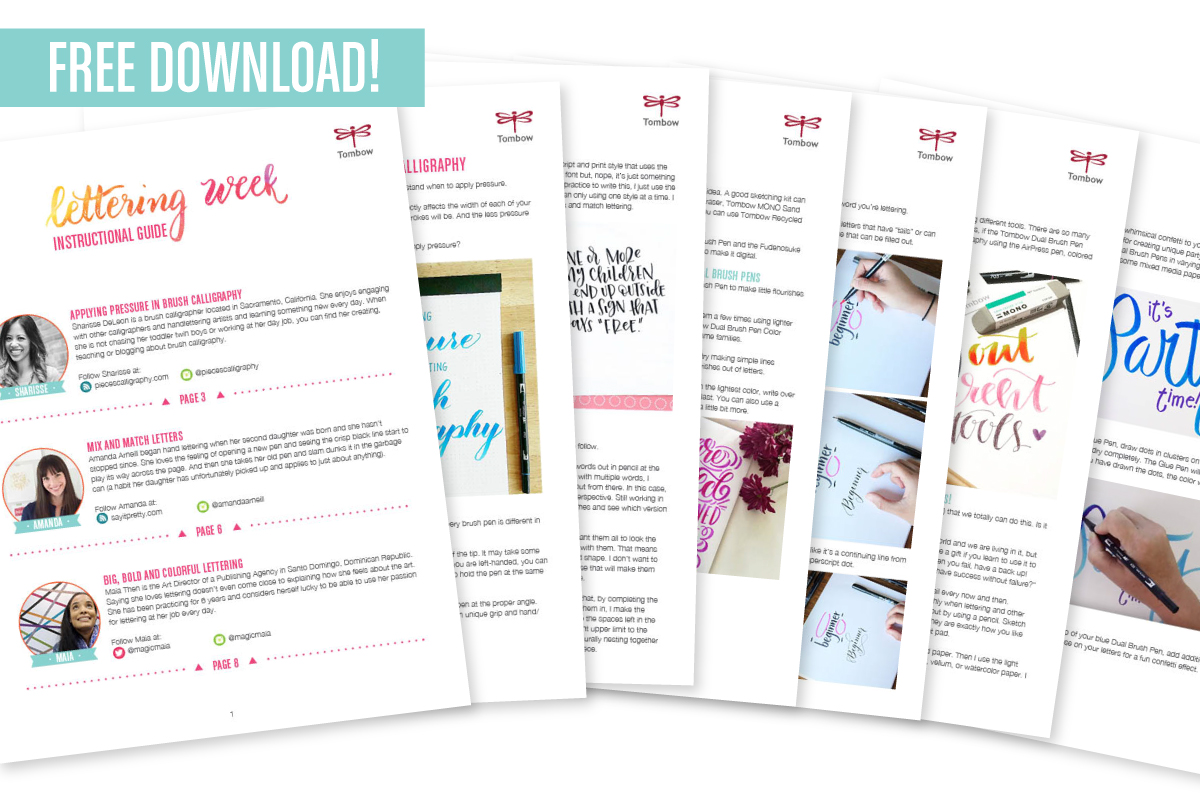 Download the Lettering Guide: